Strong Asian Intraregional Trade and Investment Improve Economic Resilience
Growing trade and investment linkages in Asia and the Pacific help improve the region's economic resilience to uncertainties in the global economic and trade policy environment, according to a new Asian Development Bank (ADB) report.
In a study released today, the Asian Economic Integration Report 2017 (AEIR), ADB examines recent regional integration trends and introduces a new regional integration index. The report also includes a special chapter on how Asia can strengthen financial resilience in an era of financial interconnectedness.
Strong intraregional trade and investment are acting as a buffer for the region against uncertainties in global trade and economic growth, according to the report. In 2016, Asia's intraregional trade share―measured by value―rose to 57.3% in 2016, a record high, up from an average of 55.9% from 2010 to 2015.
Foreign direct investment (FDI) within Asia rose in absolute value to reach $272 billion in 2016, despite a 6% decline in global FDI flows into the region. This intraregional FDI increased as a share of total FDI to the region from 48% in 2015 to 55% in 2016. Given the role intra-Asian FDI plays in enhancing global and regional value chain development, this is expected to help strengthen the region's trade growth globally.
Asian economies have continued expanding their global presence, with FDI originating from Asia rising 11% in 2016 to $482 billion, primarily through investment in renewable energy, natural resources, semiconductors, and information technology.
"Asia and the Pacific is leading a recovery in world trade that is helping the region to maintain strong growth momentum amid global economic and trade policy uncertainty," said Yasuyuki Sawada, ADB's Chief Economist. "Asia's continued integration and cooperation will underpin regional economic growth and financial resilience."
The 2017 AEIR introduces a new composite index, the Asia-Pacific Regional Cooperation and Integration Index. The index measures regional integration across six components, including trade and investment, money and finance, regional value chains, infrastructure and connectivity, movement of people, and institutional and social integration. The index is aimed at helping policymakers better understand and measure the levers for greater regional integration and cooperation.
The report also features a special chapter on how Asia can strengthen financial resilience in an era of financial interconnectedness. It highlights that 20 years after the Asian financial crisis, Asia stands strong, with healthier financial systems, stronger regulations, and better regional financial cooperation mechanisms.
Significant challenges remain, however, with unresolved financial market and system weaknesses. Remaining regulatory policy gaps could also increase the region's risk exposure and financial vulnerability through excessive leverage and risk-taking.
The report offers several recommendations for countries in the region to strengthen their resilience to future crises, including maintaining sound macroeconomic fundamentals; further strengthening national regulatory and supervisory frameworks and institutional capacities; further developing local currency bond markets; strengthening regional regulatory cooperation, including resolution mechanisms for interconnected regional banks; and reviewing and strengthening existing financial safety nets against potential contagion and spillover effects.
ADB, based in Manila, is dedicated to reducing poverty in Asia and the Pacific through inclusive economic growth, environmentally sustainable growth, and regional integration. Established in 1966, ADB is celebrating 50 years of development partnership in the region. It is owned by 67 members—48 from the region. In 2016, ADB assistance totaled $31.7 billion, including $14 billion in cofinancing.
ADB Project to Improve Fiscal Management, Develop Capital Markets in Armenia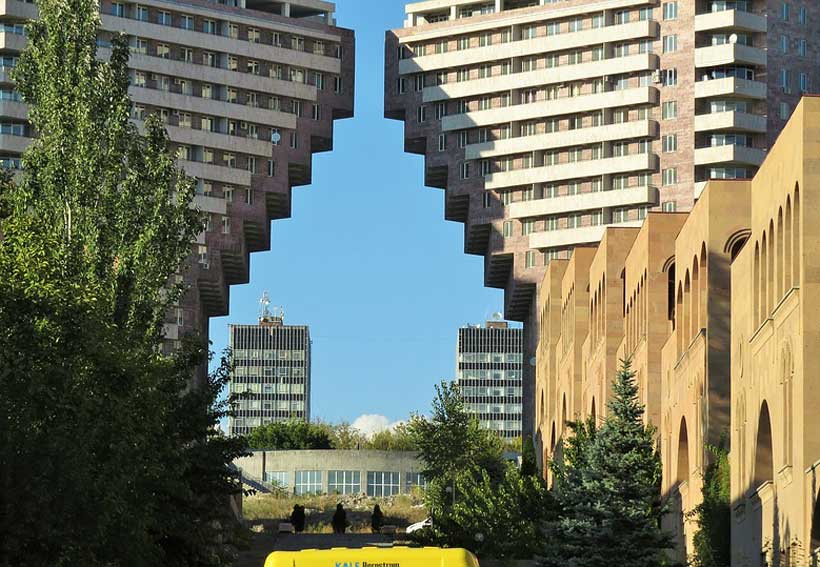 The Asian Development Bank (ADB) has approved a $40 million-equivalent policy-based loan attached to reforms that help strengthen fiscal sustainability and develop the financial and capital markets in Armenia. These are crucial enablers of private sector development.
Armenia's economic growth over the last few years has been hampered by low levels of investment, both foreign and domestic, given the high costs of local currency finance and related constraints in the financial system. Efficiency-promoting upgrades in public investment and fiscal management are also needed to ensure sustained improvements in fiscal outlook and sovereign risk pricing.
"Financial markets remain nascent in Armenia, which limits the development of the country's private sector and the banking industry," said ADB Senior Financial Sector Economist for Central and West Asia Mr. João Farinha Fernandes. "This also constrains public finance and fiscal management, while exposing the economy to financial stability risks. ADB's assistance is intended to help ensure that Armenia develops a conducive fiscal and financial intermediation environment where private sector players, both big and small, can contribute to growth and development."
ADB approved a $50 million policy-based loan in November 2018 as part of an ongoing programmatic engagement on financial reforms to strengthen public debt and fiscal risk management, and to develop financial markets in Armenia.
The Second Public Efficiency and Financial Markets Program continues these reforms by strengthening the effectiveness of the government's fiscal risk management function; promoting the development of fiscally responsible public–private partnerships; and enhancing market transparency and predictability in public debt management. The program will also improve the infrastructure of the government securities market and money market infrastructure, enhancing the sustainability and resilience of Armenia's finance sector.
Bangladesh Can Boost its Exports with Better Logistics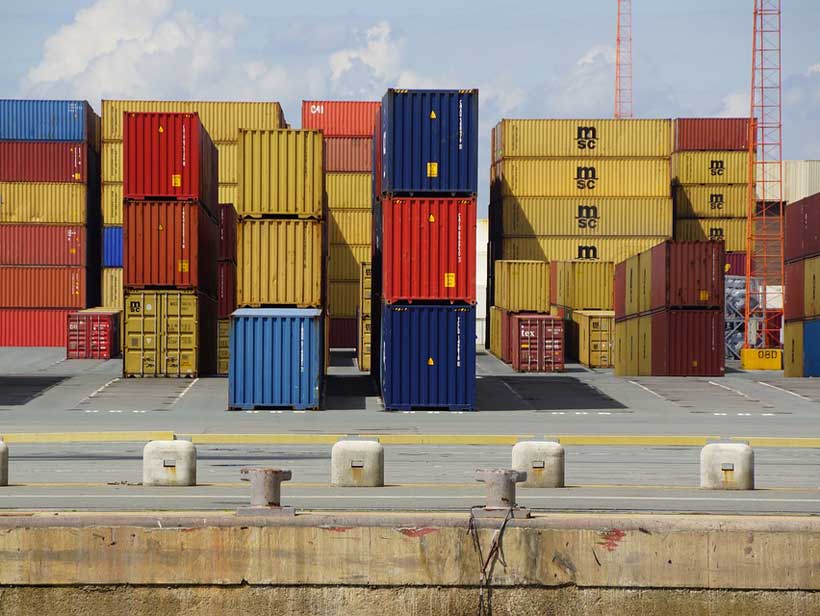 To meet the needs of its growing economy and to boost export growth, Bangladesh needs to improve its transport and logistics systems, says a new World Bank report launched today.
The report Moving Forward: Connectivity and Logistics to Sustain Bangladesh's Success, finds that by making logistics more efficient, Bangladesh can significantly boost export growth, maintain its position as a leading ready-made-garments and textile producer, and create more jobs. The report notes that congestion on roads and in seaports, high logistics costs, inadequate infrastructure, distorted logistics service markets, and fragmented governance hamper manufacturing and freight, further eroding Bangladesh's competitive edge and putting its robust growth path at risk.
"Bangladesh's congested transportation and often unsophisticated logistics systems impose high costs to the economy," said Mercy Tembon, World Bank Country Director for Bangladesh and Bhutan. "By making its logistics more efficient, Bangladesh can significantly optimize its connectivity, business environment, and competitiveness, putting the country on the right path to become a dynamic upper-middle-income country."
Efficient logistics, the report argues, has become one of the main drivers for global trade competitiveness and export growth and diversification. For Bangladesh, improving its logistics performance provides an opportunity to increase its world market share in garments and textiles, which account for 84 percent of its total exports, expand into new markets, and diversify its manufacturing and agriculture into high-value products.
The report notes that improving Bangladesh's logistics requires a system-wide approach based on greater coordination among all public institutions involved in logistics and with the private sector, increasing the effective capacity of core infrastructure, and removing distortions in logistics service markets to reduce costs and improve quality. At a regional level, harmonizing its logistics systems and aligning its customs with that of its neighbors could turn Bangladesh into an important node for regional freight flows and further boost its trade.
"There's no doubt that reforms and investments for better transport and logistics will yield Bangladesh substantial economic benefits and strengthen its competitive advantage," said Matías Herrera Dappe, Senior Economist at the World Bank and author of the report. "But the solution to logistics is not just to invest more but to invest better, by focusing on the service gap, and creating the incentives for high quality and competitive logistics services."
New development models to drive growth and employment for youth in Africa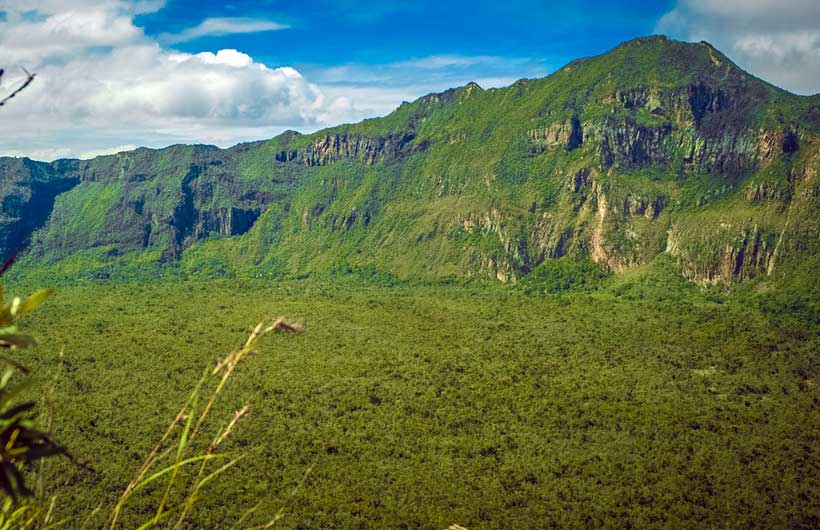 The United Nations Environment Programme (UNEP) today launched the Global Environment Outlook-6 (GEO-6) for Youth in Africa report on the margins of the 17th session of the African Ministerial Conference on the Environment (AMCEN).
The report analyses the economic opportunities that Africa's natural resources can provide for job creation and sustainable development. It also provides a package of solutions to tackle Africa's youth unemployment through the Green Economy.
"This Publication is anchored substantively in the UNEP's sixth Global Environment Outlook (GEO-6) Regional Assessment for Africa," said Juliette Biao Koudenoukpo, Director of UNEP's Regional Office for Africa. "This Assessment has a very clear message; Africa has an opportunity to use its large young population to drive its growth."
Africa's youth remains the most hit by unemployment. One-third of Africa's 420 million youth aged 15 to 35 are unemployed. Of these, 35 per cent are vulnerably employed and 19 per cent are inactive. These numbers will increase dramatically unless urgent actions are not taken.
The report recommends that Africa's natural capital should be managed sustainably to enhance the livelihoods of African young population, create more sustainable and decent jobs as well as increase social and economic cohesion.
"The Green Economy calls for a paradigm shift in the way that we produce and consume. If young people are the centre of such a shift, they will secure a sustainable future replete with sustainable livelihoods," said Professor Lee White, Minister for Environment, Forest and Oceans of Gabon and outgoing President of AMCEN. "The Global Environment Outlook-6 for Youth, Africa: A Wealth of Green Opportunities digs deep into that future and shows young people how they can secure their livelihoods through green jobs."
Natural resources remain a key source of employment in Africa. Eight out of ten people's employment on the continent are supported by natural resources. Nearly six million Africans are employed in the fisheries and aquaculture sector, ten million people work in the wildlife sector and an average of 54 per cent in the agricultural sector.
The report includes case studies and success stories on African youth who have invested in natural resources to develop entrepreneurship, improve their knowledge and skills as well as create jobs and sustain their livelihoods.
The report calls on governments to encourage youth to invest in green economy through creating platforms for innovation in sustainable development. While confirming the potential of youth in leading green growth in Africa, the report strongly establishes the correlation between green economy and decent jobs.