Reducing Risks in Developing Countries is Key to Spur Investment and Growth
A stable business environment, effective regulations, and political stability are among the key drivers of foreign direct investment (FDI) into developing countries, according to a new survey released today by the World Bank Group.
The survey of 750 executives of multinational corporations is part of the Global Investment Competitiveness Report 2017–2018, the first of a biennial series exploring the drivers of investment competitiveness in developing countries. The report finds that international investors prioritize political stability, security, macroeconomic conditions, and conducive regulatory environment when deciding where to make investments that can spur growth and create jobs.
"A business-friendly legal and regulatory environment—along with political stability, security, and macroeconomic conditions—are key factors for multinational companies making investment decisions in developing countries," said Anabel Gonzalez, Senior Director of the World Bank Group's Trade & Competitiveness Global Practice. "Combining a survey of global investors with analysis of investment policy issues makes this report a powerful contribution to our understanding of how developing countries—including fragile states—can de-risk their economies and unlock FDI."
The report explores how FDI creates growth opportunities for local firms, assesses the power of tax holidays and other fiscal incentives to attract FDI, analyzes characteristics of FDI originating in developing countries, and examines the experience of foreign investors in countries affected by conflict and fragility. Combining first-hand investor perspectives with extensive research and data analysis, the report highlights the importance of a conducive and low-risk investment climate for multinational as well as local companies. It recommends specific reforms that can help countries attract foreign investment and maximize its benefits for development.
"The Global Investment Competitiveness Report goes beyond an examination of broad trends in foreign investment. It explores key drivers of FDI in depth," said IFC Chief Economist Ted H. Chu. "It also offers practical and actionable recommendations to help developing countries ensure they get the most out of international investment."
The report was launched on October 25th at the Investment Competitiveness Forum. The Forum brought together corporate executives, donor partners, and academics, and senior policymakers of developing countries that have implemented significant investment policy reforms. The effort to increase FDI flows into developing countries reflects the importance of the private sector in meeting global development goals. The scale of private sector activity far surpasses public development funding worldwide, the report notes, and some of the most promising investment opportunities are centered in developing countries.
The report is produced jointly by the World Bank Group's International Finance Corporation (IFC) and Trade and Competitiveness Global Practice.
7 Driving Habits That Are Secretly Damaging Your Diesel Engine
When it comes to driving, no one is perfect, and everyone makes mistakes. But could these habits be costing you money and secretly killing your engine? If you want to ensure your engine is running at optimum levels and that your car will last longer, then you should break some of those bad driving habits.
Some driving habits you are practicing may even be unsafe for you, your passengers, and other driverson the road. Here are a few everyday habits that you may be doing that you didn't know maybe damaging your car.
1. Ignoring the dashboard lights
If your dashboard light goes on then, it means something is very wrong with your engine. Some choose to ignore it, but it could have dire consequences later. The following are possible reasons why your dashboard lights are on.
Check engine light – when the check engine light goes on, it usually indicates a problem with your engine. The problem could be with the fuel injection system, the ignition, or the emission system. Because the engine is composed of different components, the check engine light may indicate a problem with the engine's components. It's best not to ignore the light and take chances. It could cause your engine to knock, and this will cost you so much more later. Ensure that you take your car to the auto repair shop to have it assessed by professional mechanics.
If you have problems with the fuel injection system and it needs replacing, then check out https://goldfarbinc.com/collections/fuel-injection-pump-new-used-rebuilt.
Brake light – ensuring your brakes are in excellent condition should always be a priority. When your brake light goes on, please check that the emergency brake is off. If it's off, it only means a problem with the brake fluids level or the hydraulic system.
Airbag warning – if your airbag light comes on, then you need to take your car for inspection as soon as possible. When the light is on, it means that you are driving with defective airbags, and they will not deploy if you are involved in a car accident.Sometimes it also means that the airbags may deploy randomly, which may cause you serious bodily harm if you are driving. An airbag warning light could also mean that there is something wrong with your seat belts, and you need to have that checked out also.
Tire pressure – if your tires have low pressure when driving, then they can pose a serious threat to both you and other drivers on the road. If this light goes on, please ensure to check your tire pressure immediately.
Oil pressure – when the oil pressure light comes on, it means your oil levels are running low, and you need to fill it up.
2. Riding the brakes
Riding the brakes means leaving your foot on the brakes for a long time while driving. Doing that can lead toextra wear and tear and overhearing, which will drastically reduce your stopping power. This a major hazard because while driving, you need your brakes to respondas swiftly and accurately as possible.
Instead of placing your foot on the brakes when the car is going downhill, lift it off the accelerator. The vehicle will slow down, and it also leaves enough space between your car and the one infront of you. If you own a manual car, you can try using a lower gear.
3. Shifting from drive to reverse without stopping
Even if you are running late, if you want to shift your car to reverse, always ensure the car stops beforeshifting between drive and reverse. This is especially important if you aremoving for a couple of miles. The abrupt gear change can damage your transmission and ultimately shorten the lifespan of your vehicle.
4. Driving with an empty or low fuel tank
Generally, it's advisable to ensure your fuel tank is filled quarter way or, if possible full tank. If you drive your vehicle on too little fuel, it can cause overheating and malfunction to your fuel pump injection system and catalytic converter.
Topping your vehicle with little fuel at a time may cause the injector system to take fuel from the bottom of the tank, where there is usually sediment build-up. This will also result in a clogged and dirty fuel filter. However, you should ensure regular engine tune-upsand replacement of your fuel filters to avoid build-up.
5. Overloading your car
This may surprise most people, but carrying extra weight than your vehicle capacity may damage the engine. It will put additional pressure on all the components because they have to work extra hard to manage the extra weight.
Overloading your vehicle also decreases your car's fuel economy because it has to use more fuel to handle the excess weight. If a vehicle is too heavy, it can also cause the tires to quickly wear and tear or even cause a major blowout, proving dangerous.
Did you know that overloading your car not only damages it but is also illegal? In case you are involved in an accident, the insurance may not pay for cover.
6. Revving your engine
Letting your car idlefor afew minutes after starting is always an excellent idea. When you let your car idle for a few minutes, it allows oil to be distributed throughout the engine.Revving the engine will not increase the process and may cause damage to some of the engine's components. Ensure that your car has properly warmed up before you rev up your engine.
7. Using the wrong fuel
Ensure that you use the highest quality fuel. Sometimes you can fill up your diesel engine with gasoline by mistake. If that happens, don't start the engine. This can save you from damaging your engine because once you switch one the car and the gasoline move into the injection system, it will damage everything because gas doesn't ignite like diesel.
Don't let bad habits destroy your car, and if you notice any car issues, ensure that you visit your mechanic as soon as possible.
Muscovites Apply for 700 Trees to be Planted in Honor of Their Newborn Children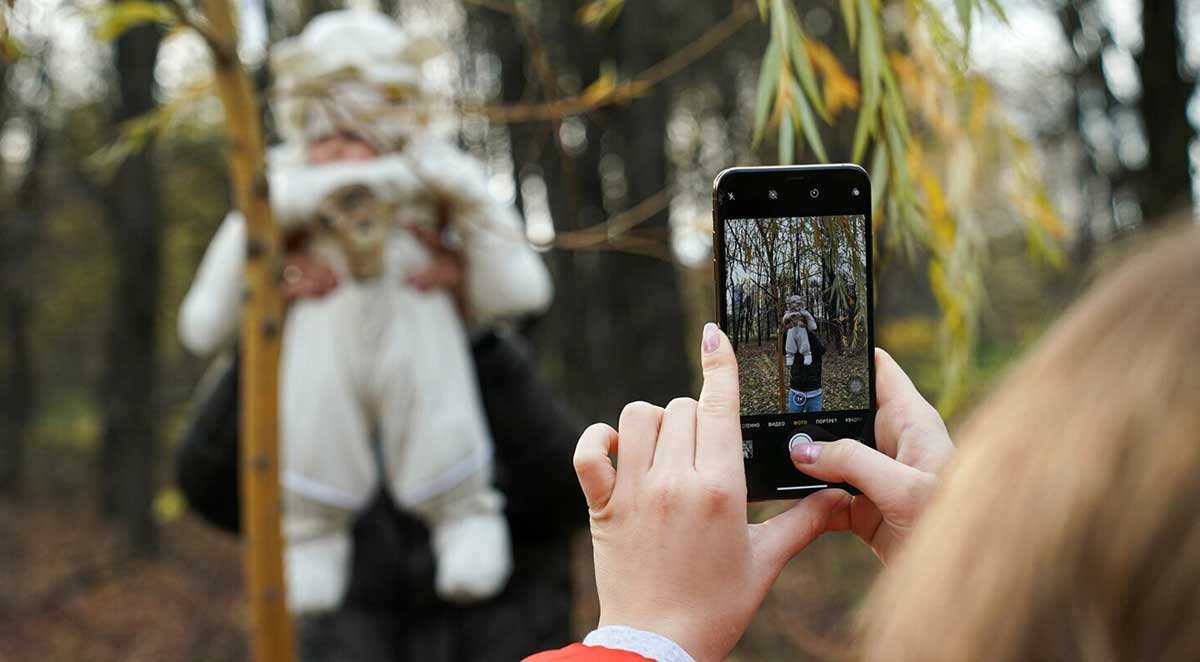 The Our Tree project launched two years ago by Moscow's Department of Information Technology and Department of Nature Management and Environmental Protection has quickly become very popular among Muscovites. Thanks to this annual campaign, city residents can now celebrate the happiest event in their family life – the birth of a child – by giving their baby a unique gift – their own personal tree.
Any parent who is permanently resident in Moscow can apply for a tree within three years of the birth of their child. To do so, they need only have an account on the mos.ru website. On average, 700 Muscovites apply for a tree to be planted in honor of their newborn child each month.
In two months, young parents have submitted more than 1,500 online applications to participate in the Our Tree project and plant seedlings in honor of their newborn kids in the autumn. That's twice as many as during the same period in spring. Acceptance of applications began on January 16 and will continue until June 15.
Last autumn, more than 5,000 trees were planted as part of the project, with linden, Norway maple, pine, white willow and rowan trees being the most popular choices. Spring planting of personal saplings will soon begin.
Eduard Lysenko, Minister of the Moscow Government and Head of the Department of Information Technology, noted that interest in the Our Tree project among young parents is growing every year: in 2019, more than 2,300 trees were applied for and planted, while in 2020 the number increased to 5,000. More than 4,500 saplings will appear in Moscow's parks this spring thanks to the project participants.
"A set of online services has been created for families with children on the mos.ru portal. The Our Tree project is another opportunity for young parents to celebrate the important milestone of the birth of their child and to contribute to the city's ecology. Taking part in the project is very simple – just submit an online application on the portal. Some information is filled in automatically from users' personal accounts, which makes everything even more convenient. On average, Muscovites order more than 700 seedlings to plant as family trees in their favorite park each month," said Lysenko.
Norwegian scientists finally find good news from Norilsk Nickel
The state of the environment in the border areas is the main topic of the «Pasvikseminaret 2021», organized by the public administrator in Troms county and Finnmark in cooperation with the municipality of Sør-Varanger municipality.
The purpose of the annual Pasvik seminar is to provide the local population and local politicians all information about the environmental situation in the border area Norway – Russia. Program focused on pollution from the Nickel Plant and monitoring of the environment in the border area.
The activities of Norilsk Nickel have been the main focus of the workshop for many years.
For the first time in many years, Norwegian scientists have found only positive news from Russia.
Tore Flatlandsmo Berglen, a researcher at the Norwegian Institute for Atmospheric Research (NILU), noted a significant improvement in air quality in the border area. Berglen remembered the 70-80s of the last century, when one of the divisions of Norilsk Nickel "Pechenganikel" annually emitted 400 thousand tons of sulfur dioxide into the atmosphere, in the 90s this figure dropped to 100 thousand tons. After the closure plant in Nikel in December 2020, the content of sulfur dioxide and heavy metals in the atmosphere at the border between Norway and the Murmansk region meets all international requirements.
"And I know that these emissions from the Kola MMC will continue to decline. Compared to 2015, this figure will be 85 percent. This is very positive news. Air quality issues are being addressed in the right direction. We have been talking about this for many years and finally the problem has been resolved, emissions significantly reduced. This is the most excellent presentation I have ever make! " – said Tore Berglen.
Earlier it was reported that Russia's Norilsk Nickel, the world's largest producer of nickel and palladium, closed its smelter in the city of Nickel in northern Russia at the end of 2020. Kola is a subsidiary of Norilsk Nickel on the Kola Peninsula with mines, processing plants and pellets in Zapolyarny, as well as metallurgical plants in Monchegorsk and a plant in Nikel, which closed at the end of December 2020.
The Norwegian environmentalists who participated in the workshop also noticed positive changes.
"The smelter is closed and Norilsk Nickel is working hard to become a 'green' metallurgical company – it reduces emissions, uses advanced technology and cooperates with Pasvik nature reserve which is our good partner in Russia. Today, a lot of interesting things are happening in the border areas. We have many common interests and there is a certain key to ensuring that everything works out for us – this is good coordination, cooperation, a large knowledge base," said the representative of the environmental center NIBIO Svanhovd.
Other studies examining water resources, fish, berries, also prove that nature in the border area is recovering. All this testifies to the work of ecologists who care about the environment.
"We see examples of what has already been done. And this allows us to plan with confidence our future joint work, projects," says senior adviser representative Anne Fløgstad Smeland at the county governor in Finnmark.