Don't let security crisis overshadow human rights situation in DPR Korea

The international security crisis over the Democratic People's Republic of Korea (DPRK) must not overshadow the human rights situation of millions of ordinary citizens in the country, a United Nations human rights expert has said.
"While the current tensions divert our attention to the authorities, we should not forget that behind the Government there are ordinary citizens whose human rights need protection, more so than ever," Tomás Ojea Quintana, Special Rapporteur on the human rights situation in the Asian country, told reporters in New York today.
Earlier this week, the Special Rapporteur appealed to the UN General Assembly's main body dealing with human rights and social and humanitarian issues (Third Committee) to ensure that human rights were not overlooked amid the unprecedented tensions over the country's nuclear and ballistic missile programme.
He said the wider sanctions on coal, iron and seafood imposed by the UN Security Council in September may have a negative impact on the population, citing reports that sanctions may have prevented cancer patients from access to chemotherapy and blocked the import of disability equipment.
In his full report to the General Assembly, the expert said DPRK citizens continued to suffer patterns of "grave violations" of their human rights, citing concerns over the situation of prisoners and abductees, access to food, corruption and freedom of information.
The expert reported on the testimonies of those who had told him of their fear of being sent to a political prison camp, as well as of those who were detained in inhumane conditions in holding centres near the border with China. He was also informed of the challenges people met to circumvent the country's system of surveillance.
The situation of family members who were forcibly separated during the Korean War, or as a result of abduction by the DPRK, was highlighted in the report as requiring urgent action to restore those family links.
Special Rapporteurs and independent experts are appointed by the Geneva-based UN Human Rights Council to examine and report back on a specific human rights theme or a country situation. The positions are honorary and the experts are not UN staff, nor are they paid for their work.
Sri Lanka Can Build Back Better from COVID-19 and Realize Inclusive Growth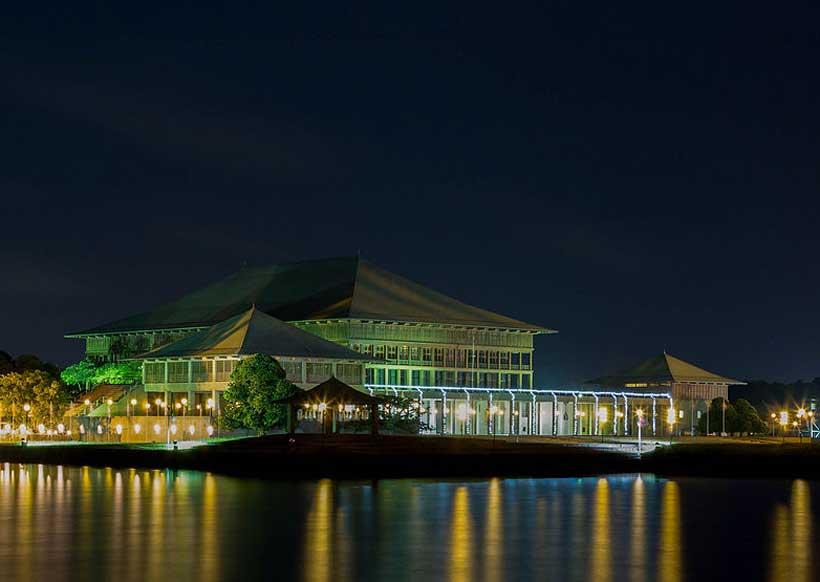 The World Bank's new Country Director for Maldives, Nepal and Sri Lanka, Faris Hadad-Zervos, completed his first visit to Sri Lanka today. The purpose of this visit was to meet key policymakers and understand the country's development priorities. Based in Kathmandu, Nepal, this was the Country Director's first visit to Sri Lanka in his new role. Hadad-Zervos was joined by Chiyo Kanda, the new Country Manager for Maldives and Sri Lanka, based in Colombo.
"We appreciate the frank and productive conversations we had with government officials, members of the private sector and civil society and all those whom we met during our visits in Colombo and the Provinces. These gave us a growing understanding of the Sri Lankan sustainable development storyline and aspirations," said Faris Hadad-Zervos, World Bank Country Director for Maldives, Nepal and Sri Lanka. "The World Bank is a long-term partner for the people of Sri Lanka and is committed to help the country reach its full potential for the benefit of all its people."
The new World Bank management team paid courtesy calls to His Excellency the President Gotabaya Rajapaksa, Hon. Prime Minister Mahinda Rajapaksa, Cabinet and State Ministers, Governor of the Central Bank of Sri Lanka, and Secretaries and senior officials associated with the current World Bank program in Sri Lanka.
They also met with members of civil society from across the spectrum, private sector representatives, development partners as well as thought leaders to better understand Sri Lanka's vast potential for sustainable growth.
The visits included the port and other facilities in the Hambantota district to observe infrastructure development in the south. At the government hospital-Halthota in Kalutara district, they learned about the government effort to improve primary health care, integrating screening and management of non-communicable diseases, and strengthen promotive and outreach services.
"The World Bank is mindful of the challenges the country is facing in this COVID19 era but will also keep our eye on the opportunities for sustainable recovery. We will leverage our knowledge, technical and financial resources to support Sri Lanka to build back better in the post-COVID era for inclusive and resilient growth," said Chiyo Kanda, World Bank Country Manager for Maldives and Sri Lanka "We are in the process of updating our Systematic Country Diagnostic to deepen our understanding and inform our next Country Partnership Framework that will define the World Bank Group's engagements with Sri Lanka for the next 4-5 years."
The Systematic Country Diagnostic is a thorough analysis, informed by consultations with a broad range of stakeholders, of the key challenges and opportunities in reducing poverty and boosting shared prosperity in a sustainable manner.
In response to the COVID pandemic, the World Bank leveraged the existing portfolio and repurposed a significant portion to support the Government's effort to reduce the impact of the pandemic. Providing urgently needed personal protective equipment (PPE), supporting vulnerable groups with temporary cash support, improving COVID-19 protection measures on public transport, facilitating tele-education for school children, and providing digital solutions to improve delivery of public services are among the emergency response activities already completed or ongoing. Discussions are under way to further adjust the program to adapt to government's priorities and emerging development needs.
The current World Bank portfolio in Sri Lanka consists of 19 ongoing projects, with a total commitment value of US$3.65 billion in a variety of sectors including transport, urban, agriculture, water, education and health.
First of four UN humanitarian airlifts for Ethiopia refugees lands in Khartoum
An airplane loaded with humanitarian supplies for people fleeing violence in Ethiopia's Tigray region has arrived in the Sudanese capital Khartoum, the UN refugee agency (UNCHR) said on Friday, in an appeal for international assistance to cope with the growing numbers seeking shelter in Sudan.
"This morning, a plane carrying 32 tonnes of UNHCR emergency aid from our global stockpiles in Dubai landed in Khartoum", said spokesperson Babar Baloch. "Another airlift is scheduled to leave Dubai on Monday with an additional 100 tonnes of additional relief items…In total, we plan to send four airlifts."
Growing exodus
Since the start of fighting in Ethiopia's northern Tigray region in early November, more than 43,000 refugees have crossed into Sudan.
People have sought shelter amid reports of a heavy build-up of tanks and artillery around regional capital Mekelle, following the Ethiopian Government's ultimatum to forces loyal to the Tigray People's Liberation Front (TPLF) to surrender, which has reportedly expired.
On Tuesday, UN Secretary-General António Guterres expressed deep concern over the unfolding situation, before urging "the leaders of Ethiopia to do everything possible to protect civilians, uphold human rights and ensure humanitarian access for the provision of much-needed assistance".
In a statement, the UN chief also called for the "free and safe movement of people searching for safety and assistance, regardless of their ethnic identity, across both national and international borders".
Echoing the Secretary-General's message, UN High Commissioner for Human Rights Michelle Bachelet, warned that both sides were using rhetoric that was "dangerously provocative and risks placing already vulnerable and frightened civilians in grave danger".
One million refugees
Even before violence erupted in Ethiopia's northern Tigray region causing mass displacement, Sudan was already home to nearly one million refugees, mainly from South Sudan.
In eastern Sudan, UNHCR has continued to step up its relief effort, together with national and local partners. "Aid is being mobilized to help refugees, almost half of whom are children", Mr. Baloch said, citing "complex logistical challenges".
To date the agency has helped to relocate nearly 10,000 refugees to Um Rakuba site, 70 kilometres inside Sudan, as work continues to put up shelters and improve services.
Family tracing services have been established and these have already reunited many separated refugees.
Mr. Baloch noted that although humanitarian agencies continue to provide shelter and other facilities to help refugees, "more resources are required and Sudan needs international support urgently".
Inside Tigray, concerns continue to grow for the safety of civilians in Mekelle, home to more than 500,000 people, and some 96,000 Eritrean refugees based in four camps.
No access
"Without humanitarian access, it's very hard to say what is actually going on, on the ground but there were worrying reports that fighting was getting closer to these refugee camps", Mr. Baloch told journalists via video link at a regular UN Geneva briefing.
Before the conflict erupted, UNHCR had "regular access to the refugees", the UNHCR official continued, but "since the start of it, we have lost access".
Highlighting the refugees' reliance on humanitarian distributions, Mr. Baloch said that "according to what they have had…they will be running out of food as of Monday".
IRENA and Pacific Community Announce Joint Efforts to Boost Recovery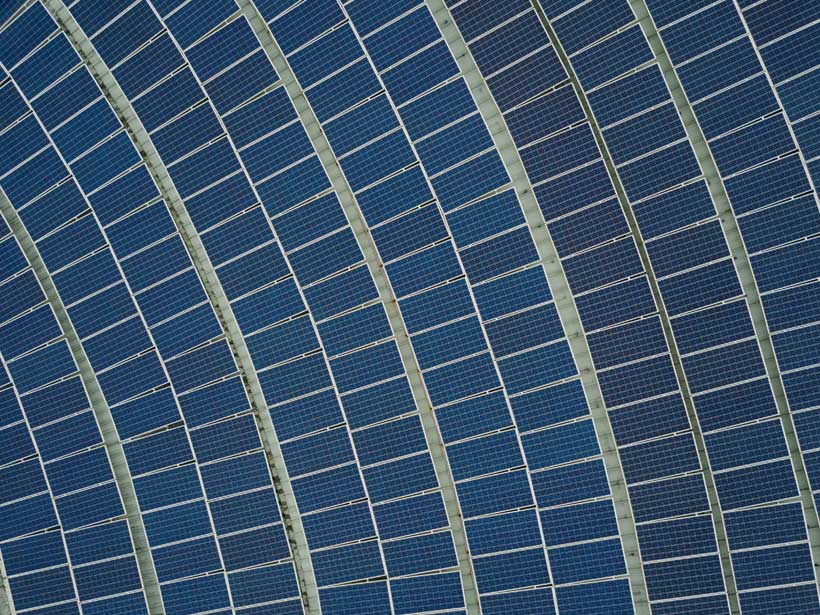 The International Renewable Energy Agency (IRENA) and the Pacific Community (SPC) will work together to support Pacific island countries transition their energy systems to renewable energy sources as part of a drive support the post-pandemic recovery.
With around 64 per cent of Pacific island residents living without access to reliable energy, and much of the region reliant on expensive and volatile fossil fuel imports, IRENA and SPC will renew their joint focus on reducing energy costs and improving energy security by increasing access to renewables. The partnership will also seek to deliver the broad socioeconomic benefits of the energy transformation for Pacific island communities.
Strengthening policy frameworks, attracting energy transformation investments and supporting project development aimed at driving this shift are of particular focus. IRENA has prioritised energy diversification efforts on Small Island Developing States (SIDS) as part of its UN Climate Action Summit commitment and its SIDS Lighthouses intiative has been recognised by the UN as an important catalyst for SIDS development.
"Pacific Islands are battling the adverse impacts of two major threats to stability and prosperity; the COVID-19 Pandemic and a warming planet," said IRENA Director-General Francesco La Camera. "We can take meaningful action to address both of these threats if our efforts are coordinated, collaborative, and far-sighted. Central to efforts must be the prioritisation of a decarbonised and decentralised energy system. By working together we can make a sustainable future a reality for the Pacific Islands."
Pacific economies have been significantly impacted by the pandemic, resulting job loss in the tourism and aviation sectors – primary contributors to regional gross domestic product.
"Through this partnership we are demonstrating our common commitment to supporting low cost, reliable and sustainable energy systems throughout the region," said SPC's Director-General Dr Stuart Minchin. "Renewable energy and energy efficiency initiatives will stimulate economic growth, create jobs, and contribute to a brighter future for all Pacific people."
Recognising renewable energy's ability to stimulate economic growth, cut energy costs and create local employment, IRENA and SPC have determined three transformative pathways that can catalyse the transition towards a more resilient, renewables-based energy system.
The first pathway will focus on creating effective national and regional energy policies, plans, legislation, and regulations. IRENA and SPC are already working closely with Pacific Island countries to develop renewable energy guidelines, enhance Nationally Determined Contributions (NDCs), and provide implementation support. SPC in collaboration with PRIF and other partners are currently developing the Framework for Energy Security and Resilience in the Pacific (FESRIP) 2021-2030, of which the Pacific SIDS has set a vision of 100 per cent renewable electricity.
SPC and IRENA will also work together to support the development and implementation of renewable energy and energy efficiency projects that have been severely impacted by the COVID-19 pandemic, such as tourism, agriculture-food production, and fisheries. This second transformative pathway will support game-changing renewable energy and energy efficiency projects that create jobs, substitute imported fuels, and add value. Examples include e-mobility and solar PV projects.
The third area of cooperation between the two organisations will focus on attracting investments to the Pacific SIDS. IRENA's calculations estimate that the Pacific will need to invest approximately USD 5.9 billion in driving this transition through installing an additional 1.8 GW to meet NDC targets. This will be supported through sustainable financing between project developed and investors to drive these priorities throughout this agreement.
SPC will host a dedicated IRENA-Pacific focal point to facilitate implementation of the collaboration.