Catalonia declares independence: Spain dissolves Catalan parliament, sacks its president Puigdemont
The Spanish political crisis unfolds along the expected lines. Reaction followed action. Power struggle in Spain is taking a new twist.
As Catalan leaders held an independence referendum, defying a ruling by the Constitutional Court which had declared it illegal, Spanish PM Mariano Rajoy has abruptly dissolved the Catalan parliament and calling snap local elections after MPs there voted to declare independence.
Rajoy has also fired Catalan leader President Carles Puigdemont and his cabinet. Rajoy also announced the sacking of the Catalan police chief. He said the unprecedented imposition of direct rule on Catalonia was essential to "recover normality".
The head of the local police force has also been removed, Rajoy said, although whether the 17,000-strong Mossos d'Esquadra will take orders from Madrid remains to be seen. Catalan police chief Josep Lluis Trapero and two independence leaders were questioned by a judge in Madrid. They were not charged but the independence leaders were detained.
People of Catalonia have voted 1 October for independence. The final results from the 1 October referendum in the wealthy north-eastern region suggested 90% of the 2.3 million people who voted had backed independence. Turnout was 43%. 90% were in favour of independence. Others boycotted the vote after the court ruling. A motion declaring independence was approved on Friday with 70 in favour, 10 against, and two abstentions in the 135-seat chamber. Several opposition MPs supporting the Madrid rule boycotted the vote.
Thousands celebrated the declaration of independence on the streets of Barcelona, Catalonia's regional capital. As the outcome of the vote became clear, people popped open cava, the local sparkling wine. The same crowds that cheered each Yes vote from Catalan MPs were reportedly booing Rajoy as he made his announcement. There have been pro-unity demonstrations too, with protesters in Barcelona waving Spanish flags and denouncing Catalan independence.
In Madrid many people have begun flying the Spanish national flag from their windows and balconies, to show their support for keeping the country united. There is some sympathy for the Catalan cause, mostly because of the police crackdown during the referendum. But far louder are calls to prosecute those pushing for independence. It's a move which many Spaniards, like their government, are convinced was illegal.
On Friday the Spanish Senate granted President Mariano Rajoy's government the power to impose direct rule on Catalonia, and after an emergency cabinet meeting Rajoy spelled out what that would entail. "The president Carles Puigdemont had the opportunity to return to legality and to call elections," he said. "It is what the majority of the Catalonian people asked for – but he didn't want to do it. So the government of Spain is taking the necessary measures to return to legality." Regional elections, including in Catalonia, arescheduled for 21 December.
After the 1 October referendum, Puigdemont signed a declaration of independence but delayed implementation to allow talks with the Spanish government. He ignored warnings by the Madrid government to cancel the move, prompting Rajoy to first announce his plans to remove Catalan leaders and impose direct rule.
Having been sacked by the federal government in Madrid, Puigdemont has urged supporters to "maintain the momentum" in a peaceful manner. Freedom seeking separatists say the move means they no longer fall under Spanish jurisdiction. But the Spanish Constitutional Court is likely to declare it illegal, while the EU, the USA, the UK, Germany and France all expressed support for Spanish unity.
Spain's prime minister may have hoped warning Catalonia against declaring independence would be enough. Now that Catalonia has declared independence President Mariano Rajoy has to follow through on his pledge to impose direct rule, knowing this is highly risky. Mariano Rajoy argues that Catalan separatists left him no choice. He had to act, to return the region to "legality", as Madrid puts it. But actually doing that will be complex and highly fraught. It's why Rajoy called for calm in Spain, after the Catalan vote for independence. He is acting with broad, cross-party support though, and public backing.
Meanwhile Spanish prosecutors say they will file charges of "rebellion" against Puigdemont next week
Can Catalonia be a soverign nation?
Catalonia looks like it has already got many of the trappings of a state. A parliament, fags, an able leader Carles Puigdemont. The region has its own police force, the Mossos d'Esquadra. It has its own broadcast regulator, and even boasts a series of foreign "missions" – mini embassies that promote trade and investment in Catalonia around the world. Catalonia delivers some public services already – schools and healthcare, for example. There'd be much more to set up in the event of independence, though. Border control, customs, international relations, defence, central bank, Inland revenue, air traffic control, etc.. All of these are currently run by Madrid. There won't be any problems for Catalonia to launch all these infrastructures.
Catalonia is certainly rich compared with other parts of Spain. It is home to just 16% of the Spanish population, but 19% of its GDP and more than a quarter of Spain's foreign exports. It punches above its weight in terms of tourism too – 18 million of Spain's 75 million tourists chose Catalonia as their primary destination last year, easily the most visited region.
In Spanish "Madrid nos roba" is a popular secessionist slogan – "Madrid is robbing us." The received wisdom is that comparatively wealthy Catalonia pays in more than it gets out of the Spanish state.
Catalonia is one of Spain's richest, most distinctive regions with a high degree of autonomy. But many Catalans feel they pay more to Madrid than they get back, and there are historical grievances, too, in particular Catalonia's treatment under the dictatorship of General Franco. Catalans are divided on the question of independence – an opinion poll earlier this year said 41% were in favour and 49% were opposed to independence.
Carles Puigdemont assumed the office of President of Catalonia in January 2016.He leads the Catalan government. There are 12 ministers, with portfolios including education, health, culture, home affairs and welfare. The Catalan government employs 28,677 people, comprising civil servants and other staff.
Six parties are represented in Catalonia's 135-seat regional parliament. Three of them are pro-independence. Elections were held on 27 September 2015 and "Together for Yes" (JxSí), a coalition of two parties and civic organisations, focused on achieving independence from Spain, won the largest number of seats – 62. It was short of an absolute majority and required support from the pro-independence, anti-capitalist Popular Unity Candidacy (CUP), with 10 seats, to form the government.
The second largest party in the parliament, with 25 seats, is the liberal anti-nationalist Citizens-Party of the Citizenry (Cs). The Socialists' Party of Catalonia (PSC-PSOE), with 16 seats, and the People's Party of Catalonia (PPC), the Catalan affiliate of Spanish Prime Minister Mariano Rajoy's People's Party, with 11 seats, also oppose independence. Catalonia Yes We Can (CSQP), a left wing-green coalition, which won 11 seats, is in favour of self-determination for the Catalan people.
The Catalan parliament, where separatist MPs make up the majority, officially declared independence while the Spanish Senate was meeting to discuss the issue in Madrid on 27 October. Catalan MPs opposed to independence boycotted the vote. The motion called for the transfer of legal power from Spain – a democratic monarchy – to an independent "republic of Catalonia". That means they no longer recognize the Spanish constitution. Within hours, Madrid had responded.
Tarragona has one of Europe's largest chemical hubs. Barcelona is one of the EU's top 20 ports by weight of goods handled. About a third of the working population has some form of tertiary education. It's also true that Catalans pay more in taxes than is spent on their region. In 2014, the last year the Spanish government has figures for, Catalans paid nearly €10bn (£8.9bn) more in taxes than reached their region in public spending. Would an independent Catalonia get the difference back?
Some have argued that even if Catalonia gained a tax boost from independence that might get swallowed up by having to create new public institutions and run them without the same economies of scale.
Perhaps of greater concern is Catalonia's public debt. The Catalan government owes €77bn (£68bn) at the last count, or 35.4% of Catalonia's GDP. Of that, €52bn is owed to the Spanish government. In 2012, the Spanish government set up a special fund to provide cash to the regions, who were unable to borrow money on the international markets after the financial crisis. Catalonia has been by far the biggest beneficiary of this scheme, taking €67bn since it began.
Not only would Catalonia lose access to that scheme, but it would raise the question of how much debt Catalonia would be willing to repay after independence. That question would surely cast a shadow over any negotiations. And on top of the sum owed by the regional government – would Madrid expect Barcelona to shoulder a share of the Spanish national debt?
Economic pressure could slow the process of cessation from Spain Catalonia is a major economic factor now. It accounts for about a fifth of Spain's economic output, but Catalonia also has a huge pile of debt and owes €52bn (£47bn; $61bn) to the Spanish government.
Even though Madrid has powerful economic levers, Catalonia is one of Spain's wealthiest regions. On 5 October a business exodus from Catalonia began. The banks Caixa and Sabadell, along with several utility companies, decided to move their legal headquarters out of Catalonia. Spain has made it easier for businesses to leave and more than 1,600 companies have now copied the banks' move.
Foreign affairs, the armed forces and fiscal policy are the sole responsibility of the Spanish government. The division of powers between the central government in Madrid and the regional government in Barcelona is not as clear-cut as it is in some other countries with devolved authorities such as Germany or the UK.
In the UK, for example, the government in Westminster cannot interfere in Scottish education policy because education is fully devolved. But in Spain, the Spanish constitution takes precedence if there is a clash with any region – something that the Catalan government resents.
Is there still room for compromise?
Not exactly, and neither side appears in the mood for it now. Puigdemont urged international mediation – but there is no sign of that, as Madrid does not want it. The EU – traditionally wary of secessionist movements – sees the crisis as an internal matter for Spain.
In practice, for any region it is very hard to achieve independence under international law. Kosovo discovered that – even though it had a strong case on human rights grounds.
Amid speculation that the Catalan parliament might unilaterally declare independence, some of the region's banks decided to move their legal headquarters to other parts of Spain. Meanwhile, the government in Madrid says any such declaration would have no effect.
The independence movement was galvanized by a 2010 Spanish Constitutional Court ruling which many Catalans saw as a humiliation. The Spanish government could still make a gesture to appease Catalan separatists and calm the situation. That ruling struck down some key parts of Catalonia's 2006 autonomy statute. The court refused to recognize Catalonia as a nation within Spain; ruled that the Catalan language should not take precedence over Spanish in the region; and overruled measures giving Catalonia more financial autonomy.
The court acted after Rajoy's Popular Party asked it to. Now, to defuse this crisis, Madrid could reinstate the elements of autonomy that were taken from Catalonia.
Prime Minister Mariano Rajoy held a press conference, declaring the rule of law would be restored in Catalonia and announcing Madrid was assuming direct control of the region. He also said the Catalan President Carles Puigdemont and his cabinet had been dismissed, while a snap election has been called for the region on 21 December.
Spain's Senate had already voted to trigger Article 155 of the 1978 constitution – for the first time in Spanish history. It enables Madrid to suspend Catalonia's autonomy.
Spain's Constitutional Court is expected to rule the Catalan independence declaration illegal. The court had already outlawed the vote itself, which took place on 1 October. It is not clear how quickly or effectively Spain can reassert central control over Catalonia. But Article 155 gives the Madrid government authority to act immediately.
As Catalans are deeply divided over independence, Madrid can expect some significant support for its actions in the region. The conservative Rajoy government has the backing of the opposition Socialists (PSOE) in this crisis.
There was widespread anger over the tough methods of Spanish police on polling day. There was video of them dragging some voters away from ballot boxes and hitting them with batons. The volatile atmosphere in Barcelona could explode if Spain adopts such strong-arm tactics to impose its will now.
Catalexit?
The economic uncertainty created by the prospect of independence has already led to two banks deciding to move their head offices out of the region. At least part of that uncertainty is over Catalonia's relationship with Europe. Two-thirds of Catalonia's foreign exports go to the EU. It would need to reapply to become a member if it seceded from Spain – it wouldn't get in automatically or immediately. And it would require all EU members to agree – including Spain.
Some in the pro-independence camp feel that Catalonia could settle for single-market membership without joining the EU. Catalans may well be happy to pay for access, and continue to accept free movement of EU citizens across the region's borders. But if Spain chose to, it could make life difficult for an independent Catalonia.
There is also the question of currency. In 2015, the governor of the Bank of Spain warned Catalans independence would cause the region to drop out of the euro automatically, losing access to the European Central Bank.
Normally, new EU member states must apply to join the euro.
They have to meet certain criteria, such as their debt not being too large a percentage of their gross domestic product (GDP). Even if they meet those criteria, a qualified majority of eurozone countries has to approve their entry. In theory, that means even if Catalonia became a new EU member state, it may well take time to rejoin the eurozone – and Spain and its allies could block that. In practice, we just don't know what would happen.
Nobody has ever declared independence from a member of the eurozone then asked to rejoin as a new country. Could Catalonia use the euro without joining the eurozone? It does happen.
Some countries such as San Marino and Vatican City do so with the euro zone's blessing, since they're too small to ever become EU member states. Others, such as Kosovo and Montenegro, use the euro without the EU's blessing, and so don't have access to the European Central Bank. Again, whether either solution would be practical in Catalonia remains to be seen.
Observation
It is the biggest political crisis in Spain for 40 years. Nothing has been seen like it since the end of General Franco's dictatorship. The disputed Catalan independence referendum on 1 October was the trigger, but mutual hostility had been brewing for years. So how could events unfold in Catalonia now?
Parliament in Catalonia has declared independence while the Spanish senate has approved a government proposal to reassert control over the region after its disputed independence referendum. After dismissing the Catalan government and president, The Spanish government put its national media company and police force under the control of Madrid, .
Spain is divided into 17 regions, each with directly elected authorities. Catalonia, in the north-east of the country, has one of the greatest levels of self-government in Spain. It has its own parliament, government and president, police force and public broadcaster.
Catalans have a range of powers in many policy areas from culture and environment to communications, transportation, commerce and public safety.
Spain could opt for incremental steps to suspend Catalonia's autonomous powers, to avoid a huge backlash. The constitution does not specify a time frame for "temporary" direct rule.
With tensions so high it is likely that the separatists will organize strikes, boycotts and more mass rallies in response to Madrid's actions. Their aim will be to put pressure on Madrid to negotiate.
Now that the region would eventually secede, the world focus is concentrated on whether Catalonia would be able to stand on its own two feet. None has rejected the scenario that Catalonia would be able to be strong nation.
Hopefully Spain would adopt a neutral position to let Catalonia cede from it without nay bloodshed and further complications and become an independent nation to be eligible for entry into EU.
The return of a "political wunderkind": Results of parliamentary elections in Austria
At the end of September, the Austrian People's Party (ÖVP), led by the former Chancellor – the 33-year-old "political prodigy" Sebastian Kurz – once again came out on top in snap parliamentary elections. According to a preliminary count, to be finalized on October 16, the ÖVP secured 37.5 percent of the vote, and will take 71 of the 183 seats in the National Council (lower house of parliament).
Political commentators still predict serious problems Sebastian Kurz may face in putting together his new Cabinet. What consequences will the outcome of the September 29 vote have for Austria and for Europe as a whole?
The snap general election in Austria followed the publication of secret recordings in May, which led to the collapse of the ruling coalition of the conservative, center-right Austrian People's Party and the "far right" "nationalist" Freedom Party (FPÖ). In the July 2017 video, published by the German newsmagazine Der Spiegel, the leaders of the Freedom Party are heard promising government contracts and commercial preferences to a woman, posing as the niece of a Russian oligarch on Ibiza, Spain. As transpired later, the hidden camera recording had been arranged by journalists dissatisfied with political gains, made by the FPÖ.
The results of the September 29 vote showed that while the "Ibiza scandal" had seriously undermined the Austrian voters' support for the "ultra-right," it simultaneously bolstered the positions of the ÖVP, which won nine more parliamentary seats than it did in the 2017 election. The center-left Social Democrats (SPÖ), who have dominated much of the country's postwar politics, fell to their worst ever result with 40 seats – 12 short of their 2017 result. The Freedom Party suffered massive losses ending up in third place, losing 10 percent of the vote and winning just 31 parliamentary seats – 20 less than in 2017. The Greens (Die Grüne Alternative), previously not represented on the National Council, won 26 seats, and the liberal NEOS/New Austria party won 15 mandates, thus adding five seats to their previous number.
The People's Party thus confirms its status as the country's leading political force, winning a second back-to-back election for the first time since the 1960s. Most observers believe that the conservatives owe much of their electoral success to Sebastian Kurz, a young politician who, already as a former foreign minister, led the ÖVP in the spring of 2017, amid the growing popular discontent with the "triumph of political centrism."
According to Fyodor Lukyanov, the chairman of the Council on Foreign and Defense Policy, just as the traditional parties kept promising their supporters "even more stability and predictability of the whole system," the people were getting increasingly worried about the watering down of "the very essence of politics as a clash of views and mindsets." Meanwhile, Europe has been grappling with crises, ranging "from debt to migration." Voters were losing faith in the ability by the traditional parties, with their predilection for reaching consensus even at the cost of emasculating the proposed solutions, to find adequate answers to the new domestic and external challenges facing the EU. This is what the People's Party, one of Austria's two "systemic" parties, looked like when Sebastian Kurz took over as its chairman, as it tried to move even further away from ideological certainty and advocate "all things good against everything that is bad." As a result, it was only losing the confidence of its onetime supporters.
According to the London-based weekly magazine The Economist, two factors were critical in Sebastian Kurz's rapid political ascent. First, Kurz filled an empty "niche" among the center-right supporters of tough refugee policies. In 2015-2016, Austria found itself at the heart of the European migration crisis – in per capita terms, the small Alpine republic had taken in more migrants than any other EU country, except Sweden. Kurz, then foreign minister, gave up his previous, quite liberal view of migration issues, embracing a hard line that envisaged closing borders and limiting asylum opportunities. Together with the governments of a several Balkan countries, Kurz has done a lot to cut off routes of illegal migration.
Secondly, many Austrians now saw Sebastian Kurz as the answer to their request for "fresh blood" and new ideas in politics. Before very long, the young leader managed to reshuffle the party leadership, including on the ground, and implement new approaches and methods of working with voters. His arrival breathed new vigor in the conservative party which, although respectable, had lost political initiative and the ability to generate fresh ideas. To the frustrated electorate, he projected an image of an energetic politician with a fresh look on the problems of Austria and Europe. During his first term as chancellor, Sebastian Kurz managed to convince a large segment of the Austrian population in his ability to successfully combine in the government the bureaucratic skills of the establishment with the ambitious and uncompromising, at times even exceedingly so, agenda of the "populists." Kurz himself lists moves to reduce taxes and public debt among the achievements of his first government.
The outcome of the September 29 vote underscored the support the People's Party enjoys among all sectors of the Austrian society, save, of course, for the Vienna liberals. The young politician, "who was widely viewed as a defender of the interests of the wealthy elite, can now be considered the choice of the entire people." His electoral base continues to swell – Kurz remains the country's most popular party leader. For his supporters, he epitomizes the political will for change, which they believe the majority of former ÖVP functionaries and the Social Democrats have lost a long time ago. And still, the traditional Austrian and European political establishment remains wary of Kurz, primarily because of his desire to team up with the ultra-right when forming his first government in late 2017. The collapse of the ruling coalition last May in the wake of the "Ibizagate" scandal with the SPÖ leaders seemed to have only confirmed these fears. However, many experts state that as Chancellor, Sebastian Kurz has proved himself as an able administrator who has "effectively deprived" the "right-wingers" of their ability to make many key policy decisions, including in the field of foreign policy.
Voters now expect him to respond to "changing expectations," which many observers describe as historical and geopolitical pessimism. Many in Europe are worried by the weakening of the EU's positions against the backdrop of an ongoing competition between the global powerhouses. Meanwhile, most observers believe that putting together a new Cabinet won't be easy as there are three options for forming a majority (at least 92 mandates): a grand coalition, a renewed coalition with the FPÖ, and the so-called "dirndl government" ("turquoise-green-pink" – the colors of traditional Alpine clothing) with "greens" and liberals from NEOS. The first option could dishearten Kurz's backers, who supported him precisely because they were fed up with a decades-long succession of governments made up of either one of the two leading parties, or both. Moreover, Kurz has "fundamental differences" with the Social Democrats on many social and economic issues. As for the new attempt to rejoin forces with the FPÖ, it is fraught with scandal that could undermine Kurz's reputation in Europe. Finally, an alliance with the Greens and Liberals will most certainly lead to serious differences on migration, environmental and social policy.
There is an intense debate currently going on in Europe about the institutional arrangements the EU needs to resolve internal contradictions and meet external challenges. The participants in this fundamental dispute are pulling no blows, and the "Ibizagate" scandal that resulted in the collapse of Kurz's previous government is a graphic example of that. Meanwhile, the young and ambitious politician wants to secure a bigger role for his country in European affairs. Throughout his term as chancellor, he demonstrated a strong commitment to the political values of the "European mainstream." He watched very closely the political processes going on in Europe, and provided maximum support for the reforms being put forward by French President Emmanuel Macron, even though he didn't share many of Macron's proposals for Eurozone reform, leaning more toward Germany's more cautious stance. During his first term as Chancellor, Sebastian Kurz convinced his FPÖ coalition partners to reject the idea of Austria's withdrawal from the EU. Now that "populists" have been on the retreat in a number of European countries – in Italy, perhaps Hungary, as well as France, where the "Yellow Jackets" movement is on the wane, few expect Kurz to brand himself as a "populist in a centrist's skin." The young Austrian, who has reached political heights thanks largely to his clear and unwavering stance on migration could inspire new hope in Europeans, reeling from half-hearted decisions so characteristic of the Brussels bureaucracy.
One should also keep in mind the fact that Kurz owes the notable increase in popular support to those who used to vote for the Freedom Party. And, according to the more realistically-minded people, the two political organizations still have much more in common than Kurz is willing to admit in public. Well, Kurz may have managed to solve the problem of opposing the "populists" by embracing, albeit in a softer form, some of the ideas espoused by Eurosceptics and "sovereignists." The result, however, has been a Conservative shift "to the right." And no matter how much Kurz and his associates insist on their firm commitment to "centrism," it is a very different "center" – that is, a dangerous trend of the entire political spectrum of Austria and Europe gravitating "to the right."
"Populists" may have "retreated" somewhere in the European Union. However, the third place won by the Freedom party in parliament, which still gives it an "arithmetic" chance of participating in the government, is a clear sign of the party's potential for political survival.
The Austrian elections seem to confirm the trend that made itself so clear during the May elections to the European Parliament: fortune usually favors the political forces that do not quibble – firm supporters of "strengthening sovereignty."
Future will show whether Sebastian Kurz's return to power leads the way to the renaissance of "new-look" European centrists amid the gradual retreat of "nationalists" and "populists." And also if it is a sign of the gradual adaptation of the European political establishment to the voters' request for a more balanced course, combining protection of the sovereign rights and national interests of EU member states and the EU's objective need for greater federalization and centralization of common political institutions.
From our partner International Affairs
EU to mount decisive summit on Kosovo
The European Union is planning to hold an important summit on Kosovo in October this year with a view to get Belgrade and Pristina to normalize bilateral relations. French President Emmanuel Macron and German Chancellor Angela Merkel will pose as guarantors of the deal. Reports say a senior US official may take part in the Paris summit as well. The participation of the American side was strongly advocated by the authorities in Kosovo, headed by President Hashim Thachi.
If this scenario goes ahead, Serbia may face pressure from both the USA and the EU. The West plans to require Belgrade to not only de facto recognize Kosovo but to confirm the course for European integration – which, according to Brussels, means departure from a comprehensive partnership with Russia and from the signing of a free trade agreement with the Eurasian Economic Union (EAEU) scheduled for the end of October.
Given the situation, Serbian leaders are set on consolidating Belgrade's position in the forthcoming talks by reducing international support for Pristina. To this end, Belgrade is trying to persuade countries that previously recognized Kosovo's self-proclaimed independence to reconsider their positions and withdraw their statements. Serbian Foreign Minister Ivica Dacic has already announced in wake of consultations on the sidelines of the UN General Assembly that the number of countries that recognize Kosovo's independence will dwindle by the end of this year. According to Dacic, such countries will make up less than half of the world community.
According to the Serbian Foreign Minister, the Serbian delegation led by President Aleksandar Vucic succeeded in holding talks in New York with representatives of about a hundred states on withdrawing recognition of Kosovo's independence. "The President spoke with representatives of some states about strategic issues, about a dialogue with Pristina, but there were also many meetings dedicated specifically to the status of Kosovo and Metohija. As the president announced, our citizens can be sure that in the near future the number of countries that will withdraw or "freeze" their recognition of Kosovo will increase,"- Ivica Dacic said.
In recent years, the number of countries that recognize Kosovo's independence has decreased, though so far mainly due to small American and African states. Among them are the Comoros, Dominica, Suriname, Liberia, Sao Tome and Principe, Guinea-Bissau, Burundi, Papua New Guinea, Lesotho, Grenada.
The persistency with which the US and the EU is trying to "press" for the normalization of relations between Belgrade and Pristina and force Serbia to cut down on its active cooperation with Russia has yet again pushed the Serbs into streamlining their national foreign policy priorities. According to available data, Brussels is ready to slap more conditions on Belgrade, including the most painful of the Balkan issues, not only on Kosovo, but also on Bosnia and Herzegovina. For one, as Serbian Minister of Technological Development and Innovation Nenad Popovic said, one of the conditions for Serbia becoming a member of the EU could be recognition of the "genocide" in Srebrenica.
This is confirmed by Zoran Milosevic, an expert at the Institute for Political Studies in Belgrade, who sees the new condition as nothing unexpected, since some EU member states, and also Switzerland, have passed a law that envisages criminal liability for the denial of the so-called "genocide in Srebrenica." Some European countries are already following suit having drafted the relevant bills to be submitted to parliament. "Something of this kind was proposed by the High Representative of the international community in Bosnia and Herzegovina, Valentin Inzko. What is the point of adopting laws in defense of this counterfeit on the genocide in Srebrenica if they do not make a condition for Serbia's membership in the EU?" – Zoran Milosevic points out. The mere word "condition", he says, signifies that Serbia "is treated as a minor who needs to grow to perfection and fight tooth and claw to enter the EU". Serbia "accepted this burden of its own free will" the day its parliament passed a resolution according to which the country's strategic goal is European integration, " – said the Serbian expert.
He also made it clear that it was by no means accidental that Brussels never announced the full list of conditions for Serbia's membership in the European Union: "If they did, it would tie the hands of pro-Western Serbian politicians. So they release more and more conditions gradually, one after another. First, it was about recognizing Kosovo – whether this is a condition for EU membership or not. It turned out that it is. Now it is about the recognition of "genocide" in Srebrenica. It is said that Serbia's entry into NATO will also be a condition for joining the European Union. And, as in the previous cases, we are wondering if such a condition exists or not. As a result, it will turn out that there is. "
Where Brussels' pressure on Belgrade is particularly noticeable at present is Serbia's intention to sign a free trade agreement with the EAEU at the end of October. According to the Minister of Trade of Eurasian Economic Commission (EEC) Veronika Nikishina, negotiations between the EAEU and Serbia on the creation of a free trade zone are over with the parties involved preparing to sign the agreement on October 25. Nikishina says the document will be signed in Moscow by the prime ministers of the five member states of the EAEU, the Prime Minister of Serbia Ana Brnabic and the Chairman of the EEC Board Tigran Sargsyan. Even though Serbia has agreements on a free trade zone with three of the five EAEU members – Russia, Belarus and Kazakhstan, the transition to a common free trade regime has several advantages, emphasizes Veronika Nikishina: "Three bilateral deals that were signed earlier and were not fully identical are being harmonized, giving Armenia and Kyrgyzstan the opportunity of preferences in preferential trade. "
Also, a trade agreement provides access of the EAEU members to the Serbian market: "For example, it concerns certain kinds of cheeses, some strong alcoholic drinks, and cigarettes from Armenia, Belarus, Kazakhstan and Kyrgyzstan, which could not enter the Serbian market under the free trade regime. And it also spreads on various types of engineering products that have also been removed from bilateral agreements." "In other words, we give a fully-fledged free trade status to Kyrgyzstan and Armenia and improve the existing bilateral free trade arrangements for Belarus, Kazakhstan and Russia," – the Minister for Trade of the EEC emphasizes.
According to Serbian Deputy Prime Minister and Minister of Trade, Tourism and Telecommunications Rasim Lyayic, an agreement with the EAEU may allow the country to increase its export volumes by nearly 1.5 times. According to the minister, in 2018 Serbia's trade turnover with the EAEU countries amounted to about 3.4 billion dollars, of which 1.1 billion accounted for exports, mainly to Russia. Exports into the EAEU will increase to $ 1.5 billion within a few years after the agreement comes into force, the Serbian Deputy Prime Minister predicts.
According to the Bruegel International Analytical Center, in 2016, 62% of all Serbian imports came from EU countries, 8.3% from China, 7.9% from Russia. 64% of the republic's exports go to the EU, 17.8% to other Balkan countries, 5.3% to Russia.
Naturally, the EU is more than concerned about Serbia's trade and economic policy following a different direction. Brussels has already warned the Serbian government that a free trade agreement with the EAEU could harm integration with the EU. "You can't follow several directions at once," – said Slovakian Foreign Minister Miroslav Lajcak, thereby warning Belgrade and expressing the position of his counterparts in the European Union: "If you are serious about Europe, you must make decisions that bring you closer to it, but this move is totally out of line. "
Meanwhile, Serbia maintains composure and has no intention of giving up on the plans. Explaining his country's decision to conclude an agreement with the EAEU, Rasim Lyayic said that it follows economic agenda alone: "It is not about politics, but about trade."
According to the minister, a refusal to sign an agreement with the EAEU would call into question a free trade agreement with Russia.
The EAEU is calm about warnings addressed to Serbia, – Veronika Nikishina says: "Until Serbia becomes a full-fledged member of the European Union, it has full autonomy in its trade policy. "In our agreement there are no obligations on the formation of a trade regime between Serbia and the European Union, which is absolutely impossible to imagine." Nikishina made it clear that until Serbia joins the EU, "we are trading with it in a regime we consider appropriate, and we will upgrade this regime." As for Serbia entering the EU (which is a matter of remote future), in this case "all agreements of this kind, including our agreement, naturally, will have to be terminated," – Veronika Nikishina says.
Nevertheless, there is no doubt that pressure on Belgrade, both in terms of recognizing Kosovo and in connection with relations with Russia and the EAEU, will boost considerably in the coming weeks. In these conditions, the Serbian authorities will obviously have to assume a more determined position with regard to the country's list of national priorities.
From our partner International Affairs
EU politicians turn to "ball of snakes" to make own careers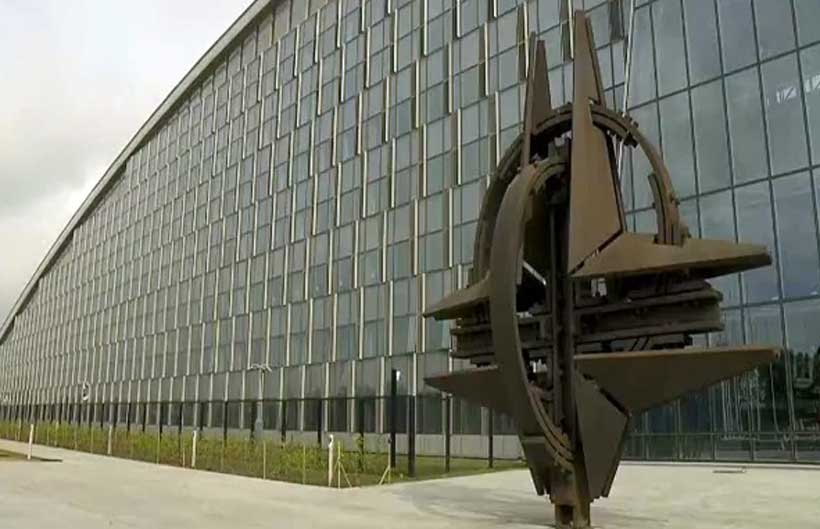 Some of EU politicians are very successful in making their careers using the weak points of the European Union member states.
Current tensions between Russia, China, Iran, North Korea and NATO (including EU countries) lead to the development of many expensive programs and projects that European taxpayers have to pay for.
Current security situation provides a huge space for ambitious politicians. Those, in turn, involve the population of European countries in an arms race, trying to achieve personal goals at the expense of frightened citizens.
Thus, such statements as: "we're at war", "Russia and China threaten Europe and the Word", "we need to increase defence spending" are populist in nature and distract attention of people from more pressing social issues. The more so, loud statements let such experts be in the centre of attention in European politics.
Thus, new European Commission President Ursula von der Leyen has flagged her ambition for political weight to take more responsibility for defence programs and projects.
"That's likely to trigger turf wars with EU national governments, NATO and the United States over who should be in charge of European military cooperation and the West's lucrative defence industry," writes Paul Taylor, a contributing editor at POLITICO and a senior fellow at the think-tank Friends of Europe.
Franco-German efforts to press EU countries to buy European military equipment rather than U.S. vehicles and weapons have not been successful yet. But taking into account the pertinacity of French and German politicians in the EU governing bodies it could become a reality. Though the Baltic countries, the Netherlands, and Poland, are suspicious of such plans.
"They simply want the best value for money and quality for their limited defence budgets. The Poles and Balts believe they get an unspoken extra level of bilateral defence insurance if they buy U.S. equipment beyond NATO's mutual defence clause." explains Paul Taylor.
This is one of the few cases when small Baltic States oppose European influencers – France and Germany. On October, 2 in his interview to Europäische Sicherheit & Technik, Raimundas Karoblis, the Minister of Defence of the Republic of Lithuania said that he hates even the subject of European military autonomy. He totally relies on NATO.
So, in this fight for decision making in the European Union only one side will loose – people of the countries who will pay for NATO or European defence projects.
People are only the tools of satisfaction of political ambitions. In case of peace in Europe they will pay for excessive amount of military equipment and foreign personnel deployment. In case of war they will be the targets of missiles.