Catalonia declares independence: Spain dissolves Catalan parliament, sacks its president Puigdemont
The Spanish political crisis unfolds along the expected lines. Reaction followed action. Power struggle in Spain is taking a new twist.
As Catalan leaders held an independence referendum, defying a ruling by the Constitutional Court which had declared it illegal, Spanish PM Mariano Rajoy has abruptly dissolved the Catalan parliament and calling snap local elections after MPs there voted to declare independence.
Rajoy has also fired Catalan leader President Carles Puigdemont and his cabinet. Rajoy also announced the sacking of the Catalan police chief. He said the unprecedented imposition of direct rule on Catalonia was essential to "recover normality".
The head of the local police force has also been removed, Rajoy said, although whether the 17,000-strong Mossos d'Esquadra will take orders from Madrid remains to be seen. Catalan police chief Josep Lluis Trapero and two independence leaders were questioned by a judge in Madrid. They were not charged but the independence leaders were detained.
People of Catalonia have voted 1 October for independence. The final results from the 1 October referendum in the wealthy north-eastern region suggested 90% of the 2.3 million people who voted had backed independence. Turnout was 43%. 90% were in favour of independence. Others boycotted the vote after the court ruling. A motion declaring independence was approved on Friday with 70 in favour, 10 against, and two abstentions in the 135-seat chamber. Several opposition MPs supporting the Madrid rule boycotted the vote.
Thousands celebrated the declaration of independence on the streets of Barcelona, Catalonia's regional capital. As the outcome of the vote became clear, people popped open cava, the local sparkling wine. The same crowds that cheered each Yes vote from Catalan MPs were reportedly booing Rajoy as he made his announcement. There have been pro-unity demonstrations too, with protesters in Barcelona waving Spanish flags and denouncing Catalan independence.
In Madrid many people have begun flying the Spanish national flag from their windows and balconies, to show their support for keeping the country united. There is some sympathy for the Catalan cause, mostly because of the police crackdown during the referendum. But far louder are calls to prosecute those pushing for independence. It's a move which many Spaniards, like their government, are convinced was illegal.
On Friday the Spanish Senate granted President Mariano Rajoy's government the power to impose direct rule on Catalonia, and after an emergency cabinet meeting Rajoy spelled out what that would entail. "The president Carles Puigdemont had the opportunity to return to legality and to call elections," he said. "It is what the majority of the Catalonian people asked for – but he didn't want to do it. So the government of Spain is taking the necessary measures to return to legality." Regional elections, including in Catalonia, arescheduled for 21 December.
After the 1 October referendum, Puigdemont signed a declaration of independence but delayed implementation to allow talks with the Spanish government. He ignored warnings by the Madrid government to cancel the move, prompting Rajoy to first announce his plans to remove Catalan leaders and impose direct rule.
Having been sacked by the federal government in Madrid, Puigdemont has urged supporters to "maintain the momentum" in a peaceful manner. Freedom seeking separatists say the move means they no longer fall under Spanish jurisdiction. But the Spanish Constitutional Court is likely to declare it illegal, while the EU, the USA, the UK, Germany and France all expressed support for Spanish unity.
Spain's prime minister may have hoped warning Catalonia against declaring independence would be enough. Now that Catalonia has declared independence President Mariano Rajoy has to follow through on his pledge to impose direct rule, knowing this is highly risky. Mariano Rajoy argues that Catalan separatists left him no choice. He had to act, to return the region to "legality", as Madrid puts it. But actually doing that will be complex and highly fraught. It's why Rajoy called for calm in Spain, after the Catalan vote for independence. He is acting with broad, cross-party support though, and public backing.
Meanwhile Spanish prosecutors say they will file charges of "rebellion" against Puigdemont next week
Can Catalonia be a soverign nation?
Catalonia looks like it has already got many of the trappings of a state. A parliament, fags, an able leader Carles Puigdemont. The region has its own police force, the Mossos d'Esquadra. It has its own broadcast regulator, and even boasts a series of foreign "missions" – mini embassies that promote trade and investment in Catalonia around the world. Catalonia delivers some public services already – schools and healthcare, for example. There'd be much more to set up in the event of independence, though. Border control, customs, international relations, defence, central bank, Inland revenue, air traffic control, etc.. All of these are currently run by Madrid. There won't be any problems for Catalonia to launch all these infrastructures.
Catalonia is certainly rich compared with other parts of Spain. It is home to just 16% of the Spanish population, but 19% of its GDP and more than a quarter of Spain's foreign exports. It punches above its weight in terms of tourism too – 18 million of Spain's 75 million tourists chose Catalonia as their primary destination last year, easily the most visited region.
In Spanish "Madrid nos roba" is a popular secessionist slogan – "Madrid is robbing us." The received wisdom is that comparatively wealthy Catalonia pays in more than it gets out of the Spanish state.
Catalonia is one of Spain's richest, most distinctive regions with a high degree of autonomy. But many Catalans feel they pay more to Madrid than they get back, and there are historical grievances, too, in particular Catalonia's treatment under the dictatorship of General Franco. Catalans are divided on the question of independence – an opinion poll earlier this year said 41% were in favour and 49% were opposed to independence.
Carles Puigdemont assumed the office of President of Catalonia in January 2016.He leads the Catalan government. There are 12 ministers, with portfolios including education, health, culture, home affairs and welfare. The Catalan government employs 28,677 people, comprising civil servants and other staff.
Six parties are represented in Catalonia's 135-seat regional parliament. Three of them are pro-independence. Elections were held on 27 September 2015 and "Together for Yes" (JxSí), a coalition of two parties and civic organisations, focused on achieving independence from Spain, won the largest number of seats – 62. It was short of an absolute majority and required support from the pro-independence, anti-capitalist Popular Unity Candidacy (CUP), with 10 seats, to form the government.
The second largest party in the parliament, with 25 seats, is the liberal anti-nationalist Citizens-Party of the Citizenry (Cs). The Socialists' Party of Catalonia (PSC-PSOE), with 16 seats, and the People's Party of Catalonia (PPC), the Catalan affiliate of Spanish Prime Minister Mariano Rajoy's People's Party, with 11 seats, also oppose independence. Catalonia Yes We Can (CSQP), a left wing-green coalition, which won 11 seats, is in favour of self-determination for the Catalan people.
The Catalan parliament, where separatist MPs make up the majority, officially declared independence while the Spanish Senate was meeting to discuss the issue in Madrid on 27 October. Catalan MPs opposed to independence boycotted the vote. The motion called for the transfer of legal power from Spain – a democratic monarchy – to an independent "republic of Catalonia". That means they no longer recognize the Spanish constitution. Within hours, Madrid had responded.
Tarragona has one of Europe's largest chemical hubs. Barcelona is one of the EU's top 20 ports by weight of goods handled. About a third of the working population has some form of tertiary education. It's also true that Catalans pay more in taxes than is spent on their region. In 2014, the last year the Spanish government has figures for, Catalans paid nearly €10bn (£8.9bn) more in taxes than reached their region in public spending. Would an independent Catalonia get the difference back?
Some have argued that even if Catalonia gained a tax boost from independence that might get swallowed up by having to create new public institutions and run them without the same economies of scale.
Perhaps of greater concern is Catalonia's public debt. The Catalan government owes €77bn (£68bn) at the last count, or 35.4% of Catalonia's GDP. Of that, €52bn is owed to the Spanish government. In 2012, the Spanish government set up a special fund to provide cash to the regions, who were unable to borrow money on the international markets after the financial crisis. Catalonia has been by far the biggest beneficiary of this scheme, taking €67bn since it began.
Not only would Catalonia lose access to that scheme, but it would raise the question of how much debt Catalonia would be willing to repay after independence. That question would surely cast a shadow over any negotiations. And on top of the sum owed by the regional government – would Madrid expect Barcelona to shoulder a share of the Spanish national debt?
Economic pressure could slow the process of cessation from Spain Catalonia is a major economic factor now. It accounts for about a fifth of Spain's economic output, but Catalonia also has a huge pile of debt and owes €52bn (£47bn; $61bn) to the Spanish government.
Even though Madrid has powerful economic levers, Catalonia is one of Spain's wealthiest regions. On 5 October a business exodus from Catalonia began. The banks Caixa and Sabadell, along with several utility companies, decided to move their legal headquarters out of Catalonia. Spain has made it easier for businesses to leave and more than 1,600 companies have now copied the banks' move.
Foreign affairs, the armed forces and fiscal policy are the sole responsibility of the Spanish government. The division of powers between the central government in Madrid and the regional government in Barcelona is not as clear-cut as it is in some other countries with devolved authorities such as Germany or the UK.
In the UK, for example, the government in Westminster cannot interfere in Scottish education policy because education is fully devolved. But in Spain, the Spanish constitution takes precedence if there is a clash with any region – something that the Catalan government resents.
Is there still room for compromise?
Not exactly, and neither side appears in the mood for it now. Puigdemont urged international mediation – but there is no sign of that, as Madrid does not want it. The EU – traditionally wary of secessionist movements – sees the crisis as an internal matter for Spain.
In practice, for any region it is very hard to achieve independence under international law. Kosovo discovered that – even though it had a strong case on human rights grounds.
Amid speculation that the Catalan parliament might unilaterally declare independence, some of the region's banks decided to move their legal headquarters to other parts of Spain. Meanwhile, the government in Madrid says any such declaration would have no effect.
The independence movement was galvanized by a 2010 Spanish Constitutional Court ruling which many Catalans saw as a humiliation. The Spanish government could still make a gesture to appease Catalan separatists and calm the situation. That ruling struck down some key parts of Catalonia's 2006 autonomy statute. The court refused to recognize Catalonia as a nation within Spain; ruled that the Catalan language should not take precedence over Spanish in the region; and overruled measures giving Catalonia more financial autonomy.
The court acted after Rajoy's Popular Party asked it to. Now, to defuse this crisis, Madrid could reinstate the elements of autonomy that were taken from Catalonia.
Prime Minister Mariano Rajoy held a press conference, declaring the rule of law would be restored in Catalonia and announcing Madrid was assuming direct control of the region. He also said the Catalan President Carles Puigdemont and his cabinet had been dismissed, while a snap election has been called for the region on 21 December.
Spain's Senate had already voted to trigger Article 155 of the 1978 constitution – for the first time in Spanish history. It enables Madrid to suspend Catalonia's autonomy.
Spain's Constitutional Court is expected to rule the Catalan independence declaration illegal. The court had already outlawed the vote itself, which took place on 1 October. It is not clear how quickly or effectively Spain can reassert central control over Catalonia. But Article 155 gives the Madrid government authority to act immediately.
As Catalans are deeply divided over independence, Madrid can expect some significant support for its actions in the region. The conservative Rajoy government has the backing of the opposition Socialists (PSOE) in this crisis.
There was widespread anger over the tough methods of Spanish police on polling day. There was video of them dragging some voters away from ballot boxes and hitting them with batons. The volatile atmosphere in Barcelona could explode if Spain adopts such strong-arm tactics to impose its will now.
Catalexit?
The economic uncertainty created by the prospect of independence has already led to two banks deciding to move their head offices out of the region. At least part of that uncertainty is over Catalonia's relationship with Europe. Two-thirds of Catalonia's foreign exports go to the EU. It would need to reapply to become a member if it seceded from Spain – it wouldn't get in automatically or immediately. And it would require all EU members to agree – including Spain.
Some in the pro-independence camp feel that Catalonia could settle for single-market membership without joining the EU. Catalans may well be happy to pay for access, and continue to accept free movement of EU citizens across the region's borders. But if Spain chose to, it could make life difficult for an independent Catalonia.
There is also the question of currency. In 2015, the governor of the Bank of Spain warned Catalans independence would cause the region to drop out of the euro automatically, losing access to the European Central Bank.
Normally, new EU member states must apply to join the euro.
They have to meet certain criteria, such as their debt not being too large a percentage of their gross domestic product (GDP). Even if they meet those criteria, a qualified majority of eurozone countries has to approve their entry. In theory, that means even if Catalonia became a new EU member state, it may well take time to rejoin the eurozone – and Spain and its allies could block that. In practice, we just don't know what would happen.
Nobody has ever declared independence from a member of the eurozone then asked to rejoin as a new country. Could Catalonia use the euro without joining the eurozone? It does happen.
Some countries such as San Marino and Vatican City do so with the euro zone's blessing, since they're too small to ever become EU member states. Others, such as Kosovo and Montenegro, use the euro without the EU's blessing, and so don't have access to the European Central Bank. Again, whether either solution would be practical in Catalonia remains to be seen.
Observation
It is the biggest political crisis in Spain for 40 years. Nothing has been seen like it since the end of General Franco's dictatorship. The disputed Catalan independence referendum on 1 October was the trigger, but mutual hostility had been brewing for years. So how could events unfold in Catalonia now?
Parliament in Catalonia has declared independence while the Spanish senate has approved a government proposal to reassert control over the region after its disputed independence referendum. After dismissing the Catalan government and president, The Spanish government put its national media company and police force under the control of Madrid, .
Spain is divided into 17 regions, each with directly elected authorities. Catalonia, in the north-east of the country, has one of the greatest levels of self-government in Spain. It has its own parliament, government and president, police force and public broadcaster.
Catalans have a range of powers in many policy areas from culture and environment to communications, transportation, commerce and public safety.
Spain could opt for incremental steps to suspend Catalonia's autonomous powers, to avoid a huge backlash. The constitution does not specify a time frame for "temporary" direct rule.
With tensions so high it is likely that the separatists will organize strikes, boycotts and more mass rallies in response to Madrid's actions. Their aim will be to put pressure on Madrid to negotiate.
Now that the region would eventually secede, the world focus is concentrated on whether Catalonia would be able to stand on its own two feet. None has rejected the scenario that Catalonia would be able to be strong nation.
Hopefully Spain would adopt a neutral position to let Catalonia cede from it without nay bloodshed and further complications and become an independent nation to be eligible for entry into EU.
The Rabidly Hypocritical EU
Unlike America under Donald Trump, who is proudly psychopathic and went so far as to blurt out that his followers would accept his leadership even if he were to shoot someone on Fifth Avenue, the European Union is so rabidly hypocritical (Trump would probably call it "politically correct") that its leaders routinely moralize about 'human rights and democracy' even while their governments indiscriminately rob and slaughter people in foreign lands (as will be documented here). EU leaders assist U.S.-led atrocities while using prettier language to describe their alleged motivation for these policies. Though the U.S. Government also occasionally employs such verbal sucker-punches (insincere or "politically correct" rhetoric), such moralizing is now the exception for the U.S. Government, and is no longer (as it had been under the immediately prior U.S. President, Barack Obama) the routine American practice — very much like the EU's was, and still remains: such 'idealistic' hypocrisy.
But even Obama wasn't as hypocritical as EU leaders still are. The biggest difference between the U.S. and the EU is that, whereas even under America's Nobel-Peace-Prize-winning (and continuing to be predominantly sanctified) President Obama (the invader of Libya, Syria, Yemen, and more), America's head-of-state repeatedly said that America is "the one indispensable nation" — meaning that all other nations are "dispensable." By contrast, there is no EU leader, and not even any European head-of-state, who says, in the modern era, anything of the sort. Adolf Hitler infamously did it when reasserting "Deutschland über alles!" (i.e, that Germany is the one indispensable nation). But modern Europe's leaders know better than to copy such rhetoric. (Trump's version, of course, is "America first," but this can mean many different things, and not only mean that "America is the one indispensable nation." Obama's version was far less ambiguous than Trump's is, because Obama's clearly means that every other nation is "dispensable," and that only America is not. And, yet, still, Europe's leaders accepted it — they accepted that their nations were and are "dispensable." After all: they are vassals.)
America's leaders are simply more honest about their psychopathy than modern Europe's are. In fact, ever since at least the time of Ronald Reagan's Presidency, "Greed is good" has been America's unofficial, but clearly dominant, political philosophy — virtually the official American philosophy. How many European nations today publicly and proudly assert anything like that? Do any?
A recent example of the EU's hyper-hypocrisy was headlined at the far-right UAWire Ukrainian news-site on March 31st, "EU urges Russia to stop attacks on Crimean Tatars", which reported that,
The EU decisively condemns the arrest of 23 Crimean Tatars in police raids by the Russian occupation authorities in Crimea on 27 and 28 March, said EU Spokesperson for EU Foreign Affairs and Security Policy Maja Kocijancic in a statement.
"A court in the Crimean peninsula, illegally annexed from Ukraine by Russia, has ruled that all 23 Crimean Tatars detained on 27 March and 28 March will be held in pre-trial detention until 15 May. They are accused of belonging to the organisation Hizb ut-Tahrir, which is banned in Russia but not in Ukraine. The European Union does not recognise the enforcement of Russian legislation in Crimea and Sevastopol and expects all illegally detained Ukrainians to be released without delay," Kocijancic stated.
"The recent detentions, as well as the prior searches of their private property, constitute the latest targeting of Crimean Tatars, human rights defenders, and people who have spoken out peacefully against the illegal annexation by Russia of the Crimean peninsula," the EU spokesperson stressed. …
Here is what Wikipedia says about that banned-by-Russia group:
Hizb ut-Tahrir (Arabic: حزب التحرير) (Translation: Party of Liberation) is an international, pan-Islamist political organisation, which describes its ideology as Islam, and its aim as the re-establishment of the Islamic Khilafah (Caliphate) to resume the Islamic way of life in the Muslim world. The caliphate would unite the Muslim community (Ummah)[4] upon their Islamic creed and implement the Shariah, so as to then carry the proselytising of Islam to the rest of the world.[5] …
Hizb ut-Tahrir has been banned in countries such as Germany, Russia, China, Egypt, Turkey,[14] and all Arab countries except Lebanon, Yemen, and the UAE.[15][16] In July 2017, the Indonesian government formally revoked Hizbut ut-Tahrir's charter, citing incompatibility with government regulations on extremism and national ideology.[17] …
They declare the necessity of jihad so that Da'wah will be carried "to all mankind" and will "bring them into the Khilafah state," and the importance of declaring "Jihad against the Kuffar without any lenience or hesitation;" (Ummah's Charter),[97][117] as well as the need to fight unbelievers who refuse to be ruled by Islam, even if they pay tribute (The Islamic Personality).[97][118]
Do Europeans really want people such as this to be increasing in the EU? The Ukrainian regime that Obama had installed in February 2014 thinks it's fine, but do Europeans, really? Obama had fooled Russia's Government, at least until his 2012 re-election, to think that he wasn't aiming like all his predecessors since at least the time of Reagan were aiming — for the U.S. Government ultimately to conquer and absorb Russia into the steadily growing U.S. empire — but after the bloody U.S. coup right on Russia's doorstep in Ukraine in 2014, the EU has been clearly the U.S. regime's vassal in this conquer-Russia enterprise — participating in it, though reluctantly.
The EU's leadership has consistently been working in secret to assist jihadists — mass-murderers and terrorists — whenever jihadists are fighting in the U.S.-led international war against Russia and against any nation whose leadership (such as Saddam Hussein, Muammar Gaddafi, Viktor Yanukovych, and Nicolas Maduro) are either allied with or even just friendly toward Russia. Syria, and its President, Bashar al-Assad, constitute one particular example of this EU hypocrisy.
Here are examples of this U.S.-EU support for jihadists that are trying to overthrow a Russia-friendly government:
On 10 December 2012, AFP bannered "Jihadists seize key north Syria army base", and reported that, "Jihadists led by the radical Al-Nusra Front seized a strategic army base in the northern Syrian province of Aleppo on Monday, in a fresh setback for President Bashar al-Assad's regime. … On the political front, the EU gave a vital boost to the newly-formed Syrian opposition coalition, describing it as the 'legitimate representatives' of the Syrian people following talks in Brussels with its leader Ahmed Moaz al-Khatib."
On that very same day, December 10th, Britain's Telegraph headlined and sub-headed "Syrian rebels defy US and pledge allegiance to jihadi group: Rebel groups across Syria are defying the United States by pledging their allegiance to a group that Washington will designate today a terrorist organization for its alleged links to al-Qaeda." That report opened: "A total of 29 opposition groups, including fighting 'brigades' and civilian committees, have signed a petition calling for mass demonstrations in support of Jabhat al-Nusra, an Islamist group which the White House believes is an offshoot of al-Qaeda in Iraq." So: no one could reasonably doubt that America's alleged 'rebels' in Syria were, in fact, loyal to al-Nusra. Yet, the EU and U.S. continued supporting them.
Also on that same day, Bill Roggio at Long War Journal bannered, "Al Nusrah Front, foreign jihadists seize key Syrian base in Aleppo", and he reported that, "The Syrian government has warned that rebels may also use chemical weapons after the Al Nusrah Front took control of a chlorine factory in Aleppo last week. Islamists hold sway over new rebel military command." So: it was already clear, even then, that the 'rebels' were interested in perpetrating against civilians a chemical-weapons attack that their supporters in the U.S. and EU could then blame against Syria's Government as being an alleged reason to invade Syria by their own forces in order to 'protect the Syrian people and establish democracy and human rights there', or similar lies.
The next day, December 11th, Roggio reported that "The Al Nusrah Front has by far taken the lead among the jihadist groups in executing suicide and other complex attacks against the Syrian military. The terror group is known to conduct joint operations with other Syrian jihadist organizations."
And, on the very next day, December 12th, Roggio headlined "Syrian National Coalition urges US to drop Al Nusrah terrorism designation". Anyone who, after this, didn't know that the U.S. and EU were supporting jihadists to take control over Syria, was very deceived, because the truth was now known, and was then being subsequently hidden from the public, by almost all of the subsequent 'news'-reporting. But there were a few exceptions:
On 26 January 2013, Roggio reported that,
The Al Nusrah Front has now claimed credit for 46 of the 55 suicide attacks that have taken place in Syria since December 2011, according to a tally of the operations by The Long War Journal (note that multiple suicide bombers deployed in a single operaton are counted as part of a single attack).
Al Nusrah spearheads military assaults
Al Nusrah has also served as the vanguard for jihadist forces in the major attacks on Syrian military bases. In concert with allied jihadist groups such as the Ahrar al Sham, the Islamic Vanguard, Mujahedeen Shura Council, the Muhajireen Group, and Chechen fighters, the terror group has overrun three large Syrian installations since last fall.
On 20 April 2013, Reuters headlined "Rebels battle with tribesmen over oil in Syria's east" and reported that, "The EU said this week it wants to allow Syria's opposition to sell crude in an effort to tilt the balance of power towards the rebels." The EU supported and backed the 'rebels' seizure and black-market sale of whatever oil they could steal from Syria. This was the EU's 'humanitarianism'.
On 22 April 2013, the AP headlined "EU lifts Syria oil embargo to bolster rebels" and opened: "The European Union on Monday lifted its oil embargo on Syria to provide more economic support to the forces fighting to oust President Bashar Assad's regime. The decision will allow for crude exports from rebel-held territory."
On 1 May 2013, TIME bannered "Syria's Opposition Hopes to Win the War by Selling Oil" and reported that, "Without an embargo, European companies can now legally begin importing barrels of oil directly from rebel groups, which have seized several oil fields in recent months, mostly around the eastern area of Deir Ezzor. That would provide the opposition with its first reliable source of income since the revolt erupted in Feb. 2011, and in theory hasten the downfall of Bashar Assad's regime." No mention was made, in any of this reporting, that this constituted aggression by the EU against the sovereign nation of Syria under the U.N.'s Charter and was therefore an international war-crime. The Western press didn't care about such things — but only about 'democracy' and 'human rights' and other such billionaires' bumper-stickers for suckers.
On 22 February 2019, one of the U.N.'s top experts on international law, Alfred de Zayas, was interviewed for a half hour on the ways in which America and its allies are blatantly violating international law by attempting a coup to overthrow Venezuela's Government, and by going even further and imposing sanctions against Venezuela's Government because it was resisting this (in effect) economic invasion-by-means-of-sanctions. The EU is one of these invading countries, but some of its constituent states oppose the U.S.-sponsored invasion.
On 31 March 2019, I headlined "EU Joins NATO's War Against Russia" and reported on the EU's knee-jerk increase of economic sanctions against Russia as being the initial phase — the sanctions phase — of the U.S. regime's wars to overthrow the leaders of nations that are friendly toward Russia (e.g., Saddam Hussein, Muammar Gaddafi, Bashar al-Assad, Viktor Yanukovych, and now Nicolas Maduro), and now (ever since the 2012 Magnitsky Act sanctions fraud against Russia) increasingly to apply Washington's economic sanctions against Russia itself.
In international affairs, the EU therefore is clearly a stooge of the constantly aggressive U.S. regime.
After all, the U.S. regime had initiated and led the creation of the European Union. This scheme started as soon as FDR died and Harry S. Truman became America's President. The death of FDR was also, in a sense, the death of any real democracy in the United States. Truman was forced onto the Democratic Party's Presidential ticket in 1944 by the Democratic Party's centi-millionaires against the will of FDR. Truman and Churchill started the Cold War, which increasingly became mass thought-control in America (culminating with Joseph R. McCarthy) and with the CIA's operations Gladio in Europe and Mockingbird in the U.S. itself. First, NATO, and then the EU, were born as part of that secret U.S. strategy to conquer Russia even after the end of the U.S.S.R and of its communism and of its Warsaw Pact counterbalance to America's NATO anti-Russian military alliance. Ever since that time (1991), America's controlling owners of international corporations (our billionaires) have also controlled — via European nations' own super-rich — first, Europe's national Governments, and then the EU itself. It secretly remains true even after the 1991 end of the Cold War on Russia's side.
Consequently: when there's a choice to be made between supporting jihadists (or other extremists such as — in Ukraine — nazis) or else to side with Russia (or any nation that's friendly toward Russia), the American team always back the jihadists or other extremists, and they say it's being done 'for human rights and democracy' and other such hypocrisies, while they perpetrate actual war-crimes, and make fools of their own publics, in order ultimately to conquer Russia. That's doing it the "diplomatic" way, and they don't like Trump's doing it the "Greed is good" way. The directness of his greed makes themselves look bad. That's why these super-hypocrites preferred Obama.
Author's note: first posted at strategic-culture.org
Why Italy Needs to Enhance Its Strategic Vision
Modern Diplomacy meets the Italian Undersecretary for Defense Raffaele Volpi. Mr. Volpi, a senior official of the ruling Italian party "Lega", is an authoritative voice inside the party and is highly respected by its Leader, Deputy Prime Minister and Interior Minister, Matteo Salvini.
In this brief conversation, we will talk about the future challenges that the Italian Armed Forces will have to face in the near future, the political and industrial effects on defense stemming from the Franco-German Treaty of Aachen, and concluding with reasons why Italy needs a strong strategic system that supports its key defense industries.
What are the financial challenges that the Italian armed forces will have to face in order to maintain their efficiency and advanced operations?
The operational capacity of the Armed Forces must inevitably be linked to what are strategic choices. Today, no country can think of doing everything, except perhaps the three major global powers of the United States, China, and Russia. Therefore, each country must have the opportunity, together with allies, to choose what its key strategic missions are and allocate its resources accordingly.
Making this more difficult is that no mission is the same: obviously, capacity on preserving and security national territory must remain primary. So, the bigger question remains in terms of choosing what other perspectives do we need to focus on and how do we link these choices back to the main objective, which is ultimately about how to positively and productively project our power. One must know how to choose and it is not simply a financial issue.
Let me give an example: there is a huge demand from the international community for a renewed commitment from Italy in the Mediterranean. Well, looking at the Mediterranean and the northern part of the African continent means choosing how we want to be present in the area in an intelligent and strategic way. This is not a talk about war: we are talking about power projection. Therefore, resource acquisition and allocation is key. Surely, as in all countries, resources are infinite or limitless. Therefore, very careful planning must be done: we must move beyond mere posturing, as we tend to say in diplomacy, and move on to mutual respect. We must make strategic, even geo-strategic, choices that align to effective programming.
Do you look favorably upon the development of a common European defense? If so, what role will Italy have to play, taking into account the French power of nuclear deterrence and the signing of the French-German Treaty of Aachen?
A common defense is an interesting idea. It is part of amore complex idea that can be called Euro-Atlantic, which would be a capable, strong, and authoritative Europe within a greater Atlantic Alliance. Europe needs to understand what it wants to become at a strategic level, looking both historically at organizations like NATO, which looks mainly toward Russia as the primary challenge, and how NATO itself has recognized the need to look beyond Russia, towards a southern front. This is the new front of concern for the Mediterranean, both from an ISIS standpoint and other extremist groups and also in terms of problematic immigration/refugee challenges.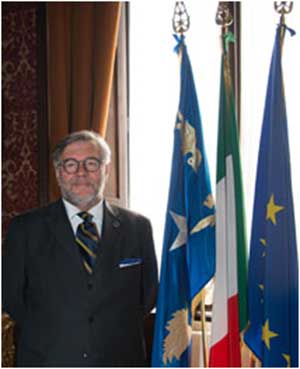 The idea of Europe at this time needs to definitely be rebuilt, with the treaty of Aachen revealing the possibility of introducing the nuclear element. I do not have the impression that France and Germany are becoming closer friends. Ironically, this is shown by the need to make a treaty every few years. Behind this constant treaty-making is also the conditioning to think about the US commitment in Europe, especially on the issue of a nuclear umbrella. From the Obama administration to present day, there has been the strategic retreat of the United States, at least in concept if not yet fully implemented, from many international commitments.
Personally, I have as a secondary thought that this French-German agreement in Aachen also serves to guarantee its own possible nuclear coverage. I think the United States will not leave Europe because the alliance is too strategic for it, and not just from a military point of view. There is, however, an important aspect that France and Germany, regardless of any treaty, are already doing when it comes to their philosophy about a common defense and the joint defense project that is the construction of a common military tank. If Europe wants to be authoritative, then it must make decisions that lead to a more definitive foreign policy. We must have more aligned common goals, both diplomatically and militarily.
From an industrial point of view, what effects will this Franco-German understanding have on Italy's defense industry?
There are difficulties in other countries. For example, Germany has an internal difficulty in having strong investments in defense, especially when they are juxtaposed against the new political and social composition of the country.Thus, concerns and perceptions can never be purely or exclusively focused on industrial development. The world of defense, not only in Europe but on a global level, is a very competitive world. It is a world that cannot be read in newspapers where, for example, two companies from different countries are allied to bring a product forward in one country smoothly while in other situations these companies and countries are competitors.
Ours is a country that ranks seventh overall in size of defense industry, so we have a capacity that derives from two factors:
First, is our talented and highly-skilled defense workforce, our people, that are incomparable. Unlike technology that can be copied, knowing how to work effectively, THIS cannot be copied.
Second, is our huge technological capacity. We have national champions that are not necessarily the largest companies, but are small and medium-sized companies that develop excellent products and are in demand all over the world.
Creating a more cohesive European defense industry could enable us to be more competitive. But I believe that this is not the chief problem. Our problem is different. Italy needs a defense system that is strong and coordinated, which focuses above all on the information communication/technology part. This brings the possibility of being aggressive in some key markets, while also having the ability to continuously monitor all the actors moving within and across these markets. We still lack such a system and this must be the challenge we address over the next few years for the defense and security industries as a whole. We are capable of having great products but we must learn to run together.
I think that in life you have to be able to always learn and see how other systems work. We have very aggressive competitors. France, first of all, with its tried and tested system, that allows its defense industries to be massively supported by government, intelligence infrastructure, design development, and further incentives. However, when I say this, we are also talking about nothing extraordinary, except the commitment to offer aid that is available to the French defense industry every day, twenty-four hours a day. Our government must realize that same set of guarantees for our national security industry.
To face increasingly competitive foreign groups, how do you view the potential creation of a national champion through the alliance of Leonardo and Fincantieri?
I do not see a need for it. I think there must be moments of important confrontation between groups. It is not necessary to create a super national champion. The important thing is to work together, to have the ability to relate, thanks to a strong and cohesive Italian system with other major international players such as Boeing, Lockheed, and Airbus. The defense industry is a projection industry, as in imagining what competitive challenges will be emerging in the future. It is now wise to project thirty years forward with accuracy, so a strong systemic national security industry means it can also be an effective competitor/partner with other global companies.
There is one aspect that we must always remember: the defense industry is a sector that concerns national security and national interests, so you cannot choose wrong in terms of alliances. Those choices are best guaranteed when both the future of technology AND geopolitics are taken fully into account. It is important that political choices are made in a very serious manner, strictly linked with national interest. Our national interest comes to us from history: from my point of view, this is chiefly an Atlantic Alliance with a strong Europe at its center.
Are you in favor of the development of nuclear energy for military purposes in Italy?
I believe that Italy has a complementary opportunity compared to what the general choices of the Alliance can be. We have a strategic unique position and have a capacity for multilateral dialogue that other countries do not have. So our form of deterrence is where we are and with whom we talk. Our strength is a calm, reasoning force with respect for sensitivities that is not common even to our allies. This is because we are a country within the Mediterranean region that has a unique capability to have relationships with everyone, even in the most difficult moments. So, nuclear power exists, it will persist and remain, even though it tends to be a rather blunt instrument. We, on the other hand, must play the card of "Italianness" within the geopolitical context with the strategic deftness it deserves.
Co-author: O. Rafaggio
Tensions in Bosnia and Herzegovina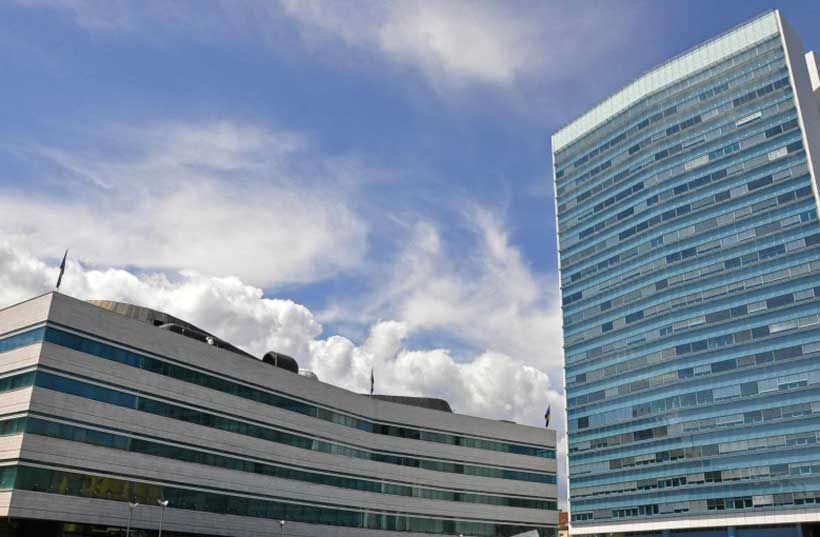 It has long been known that Bosnia and Herzegovina is a dysfunctional state, which survives only because it is a protectorate of the West. That is why discomfort has always been present since the end of the civil war in 1995. However, lately the tensions between the constituent nations in Bosnia and Herzegovina are getting stronger. The announcement by the Republika Srpska Police that will form a reserve police force, caused anger among the Bosniaks, who began to openly threat the Serbs.
The Party of democratic action (SDA), the strongest Bosniak party, warned the authorities of the Republika Srpska to be "aware of the consequences" of their announcement of forming a reserve force of the entity police and they called on them to suspend that process. As stated in the SDA statement, the introduction of a reserve force would violate the current balance in the number of police officers and negatively affect the overall security image in Bosnia and Herzegovina. The party stated that Serbs must be aware that, if Republika Srpska authorities insist on introducing a reserve police force, it will provoke a decisive and concrete response in the Federation of Bosnia and Herzegovina and its cantons, in the form of the introduction of reserve units and the acquisition of new police equipment.
"In doing so, they must take into account that the Federation has much higher financial and other capacities when it comes to the possible procurement of additional equipment and engagement of people for police forces. That's why it's best not to move into such a process at all. We urge the authorities of the Republika Srpska not to take any steps in that direction, because the incitement of any instability is not in the interest of any people and citizens in Bosnia and Herzegovina, but also in the region, " the SDA said in a statement.
However, reality in the field is different. Bosniak politicians regularly speak about the balance of forces between the Republika Srpska and the Federation of BiH, but do not speak about the number of police officers in both entities. The current data shows that Republika Srpska police has 6,700 police officers and Federation of Bosnia and Herzegovina 10,400 police officers. According to the announcements of the Republika Srpska government, the reserve force of the Republika Srpska police should number about 1,000 people. Which clearly shows that even with reserve police, Republika Srpska police will have fewer police officers than Federation of Bosnia and Herzegovina.
Bosnia's state-level government has not been formed for more than six months after the election, because the Bosniak member of the tripartite Presidency Šefik Dzaferovic from the Party for Democratic Action (SDA) said, he refuses to greenlight the proposed prime minister – in Bosnia called the Chairman of the Council of Ministers – because the candidate is opposed to the country's path towards NATO membership. Bosnia has previously pursued NATO membership under strong pressure and threats from the West, but in recent years the Serb politicians managed to resist the pressure from the West, and the next candidate for the prime minister comes from Dodik's party which vigorously rejects membership in the alliance.
Bosnian Serb leader Milorad Dodik, who now chairs Bosnia`s tripartite Presidency, said on Tuesday that the main Bosniak party in the country is blocking the forming of the Bosnia's Government after October 2018 election, to protect the illegal production of arms in factories it controls.
On Tuesday, he said the party is controlling the illegal production of weapons and that he informed Serbian President Aleksandar Vucic about it. He alleged that lists are made of all Bosniak men capable of joining the military and that those are being profiled in the sense of where they were during the war. Those who have attended military training are being taken into consideration of how they can be prepared for some eventualities, he said.
Dodik noted that arms and ammunition factories in the Federation (FBIH), the semi-autonomous entity within the country mostly shared between Bosniaks and Croats, are directly under control by SDA and that they have increased their uncontrolled production. He recalled the statement that one year ago, when Bosniak leader and SDA head Bakir Izetbegovic attended a ceremony which marked the 26th anniversary of the establishment of the Bosnian Army.
Izetbegovic then said that Bosnia will not waste its money on buying rocket systems and fighter planes but rather rely on its own armed industry which will produce for export but also for "just in case, God forbid".
"Now their plan can be seen clearly. They want to keep the Serbs that suit them in the Council of Ministers so that their arms factories are permitted to work and their intelligence agency can continue to follow and control officials from Republika Srpska and Serbia without interference." Dodik said, adding that it is something that needs to be resolved quickly.
Dodik added that the international community has destroyed all arms factories in Republika Srpska and left six such factories in Federation of Bosnia and Herzegovina."Now we see that there is an illegal plan to produce arms and ammunition in factories, we are receiving information about this. We are asking for that information to be checked, whether it is true or not."
First published in our partner International Affairs