Migration in Cities: New Report Examines the Challenges and How to Address Them
According to the United Nations, there are three times more internal migrants than international migrants in the world. However, these migrants command much less attention in political debate and planning processes than international migrants.
In addition, most migrants settle in cities and yet statistics on the number of migrants in cities are limited, particularly in developing economies where this information could inform better urban planning and ensure the preparedness of cities for migration.
In this context, as mandated by the World Economic Forum Future of Urban Development and Services Initiative Steering and Advisory Committees, the Forum explored the types, causes and patterns of migration, the most affected corridors and cities, the impact on urban infrastructure and services, the practical solutions and how cities can future-proof themselves to address this growing challenge.
The report highlights how cities can more efficiently and effectively deliver urban infrastructure and services to meet the needs of migrants and achieve long-term migrant integration with a high-level framework. This framework addresses the perception problem around migrants, their level of community engagement, policy reforms, inclusive urban planning mechanisms that cater to the long-term needs of migrants and the importance of responsive, outward-looking and action-oriented city leadership. In preparing and planning for migration, the report emphasizes the role of:
Local government in mainstreaming migration in local development, collecting migrant data that feeds into urban planning, partnering with media organizations to disseminate evidence-based statistics on migration and implementing integration measures through a multistakeholder approach consisting of migrant communities, international organizations, civil society and the private sector
Migrant communities in participating in decision-making forums and support cities by articulating their interests towards establishing their rights
Civil society in undertaking integration programmes with the support of cities to assist newcomers and encouraging migrants to become part of NGOs that could help other migrants facing similar challenges
International organizations in engaging city leaders as advocates for formally including cities in developing migration policies
Private sector in adhering to responsible recruitment and employment practices, while closing skill-gap requirements, and working with cities in designing long-term integration strategies to address anti-immigration sentiments
"Migrants are drawn to cities in search of economic, social and creative opportunities. As this trend will continue, we hope this report will assist city leaders in identifying best practice solutions to address the most pressing challenges presented by migration and provide a more informed cities' perspective for the forthcoming United Nations Global Compact for Safe, Orderly and Regular Migration," said Alice Charles, Lead, Cities, World Economic Forum.
The report captures the stories of 22 of the most affected cities around the world, including from North America (Montreal, Ottawa, Calgary, New York, Boston), Latin America (São Paulo, Medellin), Middle East and North Africa (Dubai, Amman, Ramallah), sub-Saharan Africa (Cape Town, Dakar), Asia (Pune, Surat, Guangzhou, Davao City), Europe (Berlin, Athens, Paris, Amsterdam, Rotterdam) and Oceania (Auckland). Each city has highlighted its key migration challenges and the solutions implemented or initiated, as well as the lessons that other cities can learn from their experience.
"Cities are increasingly collaborating between themselves, within countries and across them, learning from each other and replicating best practices. Partnerships between cities will have greater prominence in the years to come, with possibilities of migrant redistribution and responding to labour market needs with immigrants," said Gregory Hodkinson, Chairman, Arup Group Ltd; Chair of the World Economic Forum Future of Urban Development and Services Initiative.
He emphasized that city coalition networks enable cities to exchange ideas, solutions and best practices, as well as presenting opportunities to address implementation gaps by incorporating past learnings in addressing the challenges of migration.
In an effort to pave a path towards more sustainable development, the UN agreed the Sustainable Development Goals (SDGs) with 193 member states in September 2015. The SDGs recognize that well-managed migration will play an integral role in achieving sustaining development and SDG 11 is specifically dedicated to cities, with the objective to "Make cities and human settlements inclusive, safe, resilient and sustainable".
"If migration is to be properly managed in our cities and sustainable development realized, it will require the cooperation of all stakeholders at the national, regional and global levels. Cities must identify the main legal and administrative priorities they need to address in order to enable the integration and adequate protection of migrants, particularly those not eligible for the same legal entitlements as refugees. They need to collaborate with national governments and with other stakeholders, including the private and non-governmental sectors, to overcome existing and future barriers to migrant integration," said Louise Arbour, Special Representative of the Secretary-General for International Migration, United Nations.
Hazem Galal, Global Cities and Government Leader, PwC, said: "One of the biggest challenges faced by cities is integrating and offering services to migrants. By capitalizing on the skills migrants have to offer, cities can either enhance their competitiveness or increase the overall cost on their welfare system resulting from unemployment. By incentivizing private sector engagement and developing a working partnership, cities can ensure positive outcomes for migrants."
Taking advantage of the competition between businesses and the overlapping interests to improve the state of urban infrastructure and services, public-private collaboration can play an essential role in facilitating migrants given the level of innovation and their capacity to efficiently raise and administer funds.
The living air purifiers cities need more of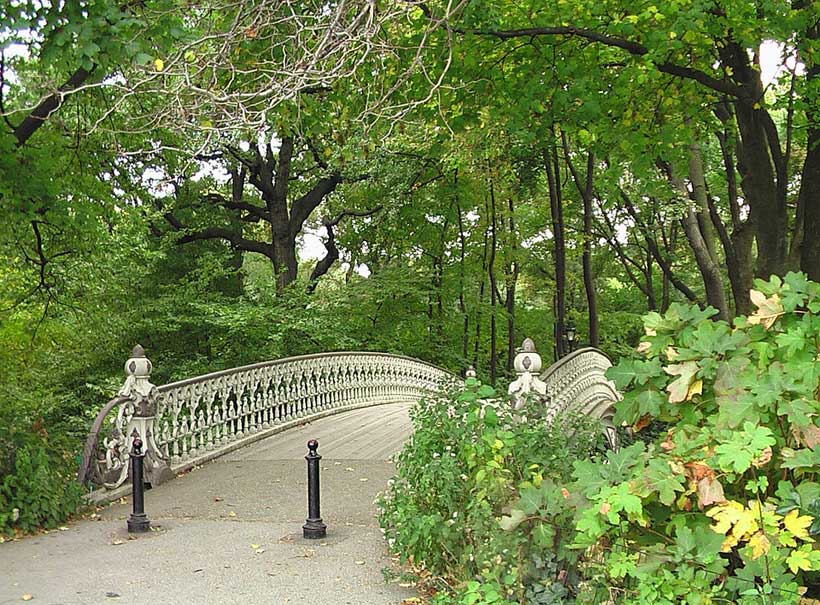 In our all-too-hectic urban lives, a city park is a great place to unwind. Trees and green spaces have mental health and well-being benefits, on top of being great for relaxation and recreation.
Trees also help reduce air pollution. According to the study Tree and forest effects on air quality and human health in the United States, particulate matter, which is particularly damaging to lungs, is retained on tree surfaces, while leaves act as filters, absorbing polluting gases.
But the study also warns that while trees can mitigate the effect of air pollution, deposits of air pollutants on leaves can also affect photosynthesis "and therefore potentially affect pollution removal by trees". As with everything, balance is key.
The cooling effect of trees
Trees can also significantly cool temperatures in cities. In hot climates, tree cover can reduce energy expenditure on air conditioning, while driving down the consumption of air polluting fossil fuels that power these cooling systems. Experimental investigations and modelling studies in the United States have shown that shade from trees can reduce the air conditioning costs of detached houses by 20–30 per cent.
"Trees could reduce temperatures in cities up to 8°C, lowering use of air conditioning and related emissions by up to 40 per cent," says Simone Borelli, an Agroforestry and Urban/Periurban Forestry Officer with the Food and Agriculture Organization of the United Nations.
"When part of a wider landscape mosaic, large green patches within and around cities would also reduce emissions through avoided sprawl and excess mobility requirements," he adds.
Urban tree-planting has to be done right. Species planted should be ones that are most effective at trapping pollution, typically those with large leaves. Officials also need to account for things like wind patterns and tree spacing. If water is scarce, they'll want to consider drought-tolerant varieties, and avoid trees that increase pollen and allergies.
Action is all the more important given that urbanization is accelerating—the proportion of people living in cities will be 60 per cent in 2030 and 66 per cent in 2050. Nearly 90 per cent of this increase will occur in Africa and Asia. To address the impacts of this rapid growth and the related challenges, a large-scale effort is needed.
Building the Great Green Wall of Cities
Nearly 8,000 km long and 15 km wide, the Great Green Wall is an African-led movement of epic proportions initiated in 2007 to green the entire width of northern Africa, a semi-arid region extending from Senegal to Djibouti. A decade in and roughly 15 per cent under way, the initiative is slowly bringing life back to some of Africa's degraded landscapes, providing food security, jobs and a reason to stay for the millions who live along its path.
An initiative of this nature in urban areas is being developed by the Food and Agriculture Organization and other partners in preparation for the UN Climate Summit in September 2019. It aims to create up to 500,000 hectares of new urban forests and restore or maintain up to 300,000 ha of existing natural forests in and around 90 cities of the Sahel and Central Asia by 2030. Once established, this "Great Green Wall of Cities" would capture 0.5–5 gigatonnes of carbon dioxide per year and stock carbon for centuries.
On 1 March 2019 the UN General Assembly established the UN Decade on Ecosystem Restoration 2021-2030, which should give further impetus to tree-planting efforts.
"UN Environment promotes the planting of trees as a key way to mitigate climate change and boost land-based biodiversity, 80 per cent of which is in forests," says Tim Christophersen, head of UN Environment's Freshwater, Land and Climate Branch, and Chair of the Global Partnership on Forest and Landscape Restoration. "We are working with partners across the planet to boost tree planting for ecosystem restoration. There is scope for planting one trillion more trees, in addition to the 3 trillion that already exist on Earth. But it has to be done right; planting indigenous trees, supported by local communities, is a good way to go."
Let the stones gather some moss
In those forest ecosystems, trees are not alone in cleaning the air. An ambitious project by Greencity Solutions in Berlin, Germany, seeks to marry high-tech applications with another natural air purifier: moss.
"The ability of certain moss cultures to filter pollutants such as particulate matter and nitrogen oxides from the air makes them ideal natural air purifiers," says Greencity Solutions.
"But in cities, where air purification is a great challenge, mosses are barely able to survive due to their need for water and shade. This problem can be solved by connecting different mosses with fully automated water and nutrient provision based on unique Internet of things technology," it explains.
Or by planting more trees that will provide the cover and humidity, that will help moss take hold and grow.
New study expected to chart Melaka's pathway to urban sustainability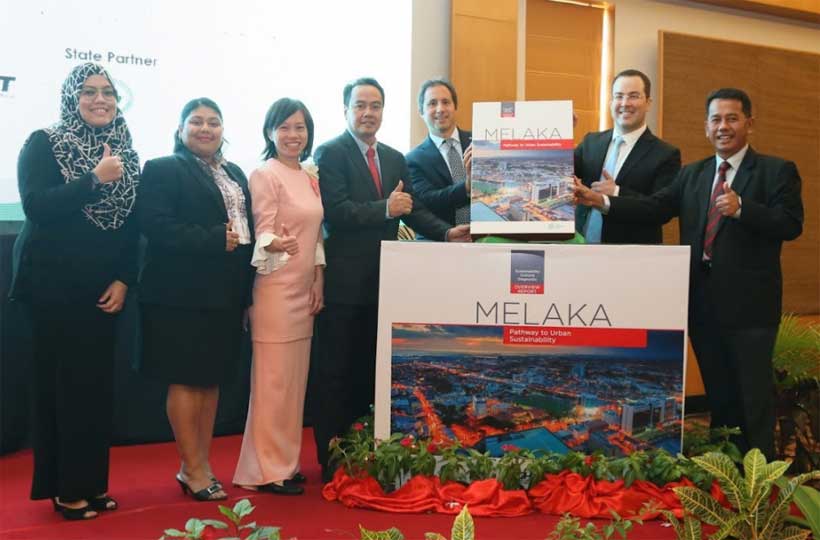 Within the framework of the 'Sustainable City Development in Malaysia' project, which seeks to address the country's urban challenges and which is being implemented by the United Nations Industrial Development Organization (UNIDO), executed by the Malaysian Industry-Government Group for High Technology (MIGHT), and supported by the Global Environment Facility (GEF), the 'Melaka Sustainability Outlook Diagnostic: Pathway to Urban Sustainability' was launched today. The report is the result of an assessment performed by the World Bank's Global Platform for Sustainable Cities (GPSC) in which Melaka actively participates. The study will inform the Melaka State's Structure Plan and its long-term planning document; it will also offer key recommendations for the State to chart its own pathway to urban sustainability.
The diagnostic consists of an overview report containing a policy brief, an executive summary and a benchmark assessment as well as six supporting reports that cover each of the diagnostic's dimensions, namely Reinforcing Melaka's Economic Success; Integrating Environmental Plans; Enhancing Housing and Services; Shaping a Compact, Efficient, and Harmonious Urban Form; Shifting Melaka's Mobility Modal Split; and Demonstrating Fiscal Sustainability.
One of the report's recommendations calls for the State and the City of Melaka to obtain a credit rating; accordingly, both entities already agreed to undergo a formal rating assessment with UNIDO's support. Depending on the assessment' result, they could tap capital markets to finance future infrastructure projects. Moreover, another recommendation calls for the City of Melaka to complete a climate-smart capital investment plan for which the city indicated its willingness, with UNIDO coordinating local and national inputs to raise funds.
Being one of most urbanized countries in Asia, 75 percent of Malaysians reside in urban areas and over 90 percent of the national economic activities are conducted in cities. Rapid urbanization has created tremendous economic opportunities for the country, but has also put enormous pressure on its urban infrastructure and services.
When it comes to urban mobility, Global South cities suffer significant challenges such as lack of transport equity and poor accessibility for the urban poor. On the March of 25-28, 2019, the Share the Road Programme (a partnership between UN Environment and FIA Foundation) participated in a workshop dubbed 'make Dhaka walkable' held in Dhaka, Bangladesh, organized by the Sustainable Transport Equity Partnerships (STEPS) – a global alliance of researchers and practitioners including the Walk21 Foundation, UN Environment and the University of Leeds. The organizations are committed to identifying the essential steps decision makers and multi-disciplinary teams of experts must collectively take to meet the needs of people walking. STEPS aims to promote urban transport systems that can meet the travel needs of low income, city populations in the Global South.
Despite walking making up to 75% of all journeys, the conditions in which people walk in Dhaka are often unsafe and unpleasant. In order to highlight the needs of pedestrians in Dhaka, the meeting brought together engineers, planners, civil rights activists, NGOs, social scientists and many more for a real interdisciplinary perspective of the transferability of global walkability practices.
The opening workshop included representatives from Dhaka Transport Coordination Authority (DTCA), Road Transport and Highways Division, Ministry of Road Transport and Bridges, University of Asia Pacific and others to help push the local walking agenda forward.
A study visit was also conducted in the Korail slum in Dhaka, to assess the real insights into the walking and accessibility issues affecting local, low income communities.
One of the gaps identified through the STEPS programme is the severe inadequacies of non-motorized transport in transport policy in the Global South. The Share the Road programme shared knowledge on the experience of non-motorized transport in Nairobi -the small initiatives needed to make big differences, the need to have NMT users included in the planning of road construction projects, and the importance of securing a percentage in transport budgets. The vital and economic aspects of walkability projects cannot be ignored.
Having discussed the 'eight steps to walkable Dhaka' facilitated by Walk21, the workshop was brought to a close by Professor Jamilur Choudhury from University of Asia Pacific who gave some personal reflections on the development of transport policy and walking in the city, and stated his commitment to moving the walkability agenda forward locally.