An anatomy of the leadership of China in the Xi's time
Authors: Wang Li, Sun Fangfang*
For a long time, the leaders of the Communist countries including China have been described as the technocrats with little creativity and fully-ideological orientated. But Kissinger has opined the past Chinese leaders Mao Zedong, Deng Xiaoping and current President Xi Jin-ping and his generation quite differently.
He argued that as each previous leader, from Mao to Deng, distilled his own era's particular vision of China's needs to the successive generations, the Xi's leadership has clearly sought to build on these legacies by undertaking a massive globally-oriented reform program of the Deng's era while upholding the Mao's philosophy of "having people's interest as the priority".
Belonging to the post-revolution generation who were born and grew up after 1950, Xi has several unique features as the supreme leader of China, which is today the largest and economically most dynamic emerging power in the world. First he was staffed in the Chinese Department of Defense and then was on the field-study in the United States when he was a junior official in the 1980s. In addition, Xi was educated in social science rather than natural science and technology like his precedents. Given that a college degree in China is based on a Western-style curriculum, not a legacy of the Confucius' doctrines, contemporary Chinese leaders are more influenced by their knowledge of the global affairs and domestic issues as well. The composition of the core members of the CPC Politburo headed by Xi undoubtedly reflects China's evolution toward participating in—and even shaping—global affairs.
On October 25 at the end of the CPCNational Congress, Xi revealed six other members of the Standing Committee of the Politburo (PBSC) and all have one major similarity: they fully support the leading role of President Xi Jinping. Although the "first among equals" was previously well-established as the cardinal point among the PBSC, there is no question about who is driving the agenda in Beijing. Kevin Rudd, former prime minister of Australia, went to call President Xi as the paramount leader of China who "has an iron grip on power and a strategy to reach global pre-eminence." To certain extent, it is simple because Xi has further strengthened his position and is now China's most powerful leader since Mao and Deng. For example, he has maintained an iron grip on the party through an anti-corruption campaign that has seen 278,000 officials punished, with 440 at ministerial rank and above involved. The campaign will go on since the CPC National congress pointed to Xi continuing as China's paramount leader beyond the next five years, and possibly for the next 15 years; and also his well-articulated mission aims to make China become a major global power by 2030. Due to this, now the world is waiting to see how the selected men (PBSC) might offer insights into Xi's priorities for the new leadership and for his own governance in the new era.
Firstly, "A new era needs a new look" stated by Xi during his hours-long speech to the CPC National Congress. True, all members of the new PBSC are in their 60s, meaning all have had extensive experiences during Mao's revolutionary time and Deng's reform and openness decades. As politics is more attentive to practical experiences than abstract ideas, the new core leaders have not only demonstrated their comprehensive leadership from the grass-rooted level to national level, but also a perceived global destiny guided a strategy which are required for any great historical mission.
Secondly, "Making China strong again" – also called "the Chinese Dream" – aims to pursue not just a modernization of all aspects of Chinese culture, but invites China's people to aspire to be a leading power, rather than mere participant. In the international system, Xi's address at the Congress was titled as "Secure a Decisive Victory in Building a Moderately Prosperous Society in All Respects and Strive for the Great Success of Socialism with Chinese Characteristics for a New Era" spoke repeatedly about the "new era" in which China would take its rightful place as a major world power. "It will be an era that sees China moving closer to center stage," as Xi told the Congress. In order to assure national mission successful, Chinese leaders reveal their strategic wisdom, vision and maturity. For example, the standing committee of the (PBSC) has 7 core members, among them 2 were strictly educated in the discipline of international relations. This is truly a rare case in China. In addition, Xi has indicated – albeit obliquely – a growing rivalry with the United States in terms of soft power, remarking "[China] offers a new option for other countries and nations who want to speed up their development while preserving their independence."
Finally, since "Xi's Thoughts for the New Era of Socialism with Chinese Special Traits" is now a written part of the constitution of the Chinese Communist Party, this means that elements of Xi's political philosophy will have a definitive presence in information spread throughout the country: media reports, government policy and school curricula. Equally evident, questioning his policies or even philosophy is now equal to challenging those of Mao and Deng – political blasphemy in China. As an honor was previously only given to Mao – the founder of modern China and Deng – responsible for its economic prowess, it begins the third era which is legitimate in succession to the distinct periods so far – that of revolution and creation under Mao, and economic opening and modernization under Deng. Yet, Xi outlined two phases for the grand rise of China: from 2020-2035, it will become a "fully modern" economy and society; this to be followed by a further 15 years to 2050, when China's quest for national wealth and power will come to fruition as it assumes great power status. In Xi's words, by then China will assume "a global leadership of composite national strength and international influence."
Over the last week, many messages from around globe have talked about the 19th National Congress of CPC. Former Greek PM Papandreou held that the congress gives a strong message of unity, cohesion and sincerity to fight for peace, sustainable development and the creation of harmonious societies. But Kevin Rudd openly worried that the congress pointed to Xi continuing as China's paramount leader beyond the next five years. As a result, China will remain permanently governed through a Leninist party controlling a one-party state. However, due to that the West is self-satisfied and globally complacent, China is marching towards its sense of responsibility for transforming itself from a comprehensive manufacturing power to a technology-driven player, and eventually to become a highly innovative and creative power in the world. In so doing, it requires Xi's leadership to have an iron grip on power, a strategy to deal with all sorts of challenges and China's wisdom to reach global pre-eminence.
[*] Sun Fangfang, MA at QufuNormal University
An uncertain step in moving China-Japan relations
Authors: Meshach Ampwera  & Luo Xinghuan
On October 26, Chinese President Xi Jinping met Japanese PM Shinzo Abe and praised that both China and Japan have pledged to strengthen bilateral ties amid continuous efforts made by the two nations. Xi said, "Bilateral relations have returned to the right track and gained positive momentum, which is something the two sides should cherish." As the two largest economies in Asia, China and Japan are also the vital players in Asian security and the global development.
In addition, since this is the first official visit to China by a Japanese PM in a seven-year "Cold Peace" period, it is widely assumed that Abe's visit symbolizes the resumption of high-level visits and will be followed by an increasing rapprochement between China and Japan. True, the leaders of the two economic giants witnessed a wide range of agreements, including a 30 billion US dollar worth of currency swap pact, the establishment of a maritime and air liaison mechanism, and enhancing people-to-people exchanges.
Yet, three factors have to be considered seriously in looking into Japanese foreign policy given the current changing geopolitical landscape regionally and globally. First, Japan has still regarded itself as a "defeated" state during the WWII. Since then, Japan's postwar posture has frequently described as a new pacifism; yet in fact it is considerably more complex. As Henry Kissinger put it: "Japan had acquiesced in the U.S. predominance and followed the strategic landscape and the imperatives of Japan's survival and long-term success." This means that the governing elites in Tokyo used to hold the constitution drafted by U.S. occupying authorities with its stringent prohibition on military action, and adapted to their long-term strategic purposes. As a result, Japan was transformed from the pacific aspects of the postwar order (that prohibited military action) into a nation that has focused on other key elements of national strategy, particularly using economic leverage regionally and globally, though not uncontroversial.
Second, in a recently-released paper written by the former US Secretary of Defense Ash Carter, he maintained that "Japan is a close ally of the U.S. and a rising military power, too, because of legal and constitutional changes of great significance championed by Prime Minister Abe." In practice, the Japanese administration has engineered an expansion to enable its military to operate regionally and even globally in response to the rise of China, violent extremist activity in Asia, and the alleged North Korean belligerence.
Actually in 2013, Japanese Government White Paper revealed a desire to become a "normal country" with an active alliance policy. In a searching for a new role in the Asia-pacific region, Japan aims to act as an "anchor" of the Comprehensive and Progressive Agreement for Trans-Pacific Partnership (CPTPP) concluded in 2018 after the withdrawal of the United States. Now it involves 11 countries and representing 13.4% of global GDP ($ 13.5tri.). As the largest economy of the CPTPP, Japan has been active in moving it forward. Early this year when the British government stated it is exploring becoming a member of the CPTPP to stimulate exports after Brexit in 2019, Abe stated that the United Kingdom would be welcomed to join the partnership. It is said that even the U.S. reconsiders possibly rejoining the CPTPP if it were a "substantially new deal" for the United States.
Japan's ardent involvement into the US-led strategy in Asia has also been endorsed to expand steadily as a normal power regionally and globally. For example, the Asia-Africa Growth Corridor (AAGC) is the result of the joint declaration issued by the India and Japan in 2016. Although it is premised on four pillars of development and cooperation, it is self-evident that the AAGC reflects a growing special "strategic and global partnership between India and Japan" in which both sides have viewed China's growing, pragmatic and successful presence in Africa as a menace. There is no question that AAGC is a well-crafted vision and agenda of both India and Japan, linking with their own development priorities. But with increasing pressure from Washington and Brussels, Japan and India are in effect driven by the option for the AAGC to rebalance China's Belt and Road Initiative (BRI).
From the inception of the BRI, they have more than ever before been concerned with being isolated in Africa by Beijing's initiative. But, as Ampwera Meshach, a researcher at Jilin University put it, "Africa is on the growth trend and offers potential markets and raw materials. For this reason, Africa largely needs pragmatic and scientific, technological and development- oriented initiatives and these are clearly reflected in China's BRI." In light of this, the AAGC does neither reflect a novel nor pragmatic approach on how it fits within the African agenda. Instead, AAGC's foundational pillars seem more inclined to the Western cooperation approaches that have for decades not been translated into development.
Controversially, two days before Abe's visit to Beijing, Japan had decided to scrap official development assistance (ODA) to China, which is a program where Japan provides aids to developing countries starting back in 1954. Even though some people argue that Japan's ODA is reasonably cancelled because China's GDP is even 2.5 times larger than that of Japan, yet, it is necessary for Chinese to be aware of the reality that Japan is a longstanding ally of the United States. As Japan has long been an economic power, its impressive military capabilities would not be confined to a strict policy of territorial defense—no projection of Japanese power or the U.S.-Japan alliance to the region as a whole.
It is during the Abe's administration which has recognized an environment of growing Chinese assertiveness, violent extremist activity in Asia, and North Korean hostility, and therefore, Japan has eagerly participated in Asian security, including training and exercising with other nations, beyond a purely passive, home-island defense role. This makes it an increasingly important player serving the US strategy in Asia but challenging the rise of China globally.
It is true that Abe tweeted about the trip — while recognizing the challenges in moving bilateral relations forward, he said that he would still work to "push Sino-Japan relations to the next level". Given the two countries' economic links, it is only understandable that there is a need for the two sides to come closer. Moreover, Japanese businesses has been an extremely active force behind the government's shift of attitude on the Belt and Road Initiative (BRI).
Yet, all in all, we should never ignore that Japan's ambitious foreign policy has gone beyond the economic goal.
Red Flags: Why Xi's China is in Jeopardy – Book Review
George Magnus writes about the dangers of the Middle-Income Trap in the Middle Kingdom, among other issues, in Red Flags: Why Xi's China is in Jeopardy. President Xi's face adorns the book cover, with his name looming above.  Fitting, seeing as China has removed presidential term limits; China's fate is thus likely to be tied to the decision making of Xi for the next couple decades.
Magnus writes about the dangers of Xi's likely ascendance to President-for-Life.  Ever since the excesses of Mao's one-man rule, China's Communist Party has largely ruled by consensus, while provincial governments have served as a counterweight to federal authority via control of their land and many of their local State Owned Enterprises (SOEs).  Xi is challenging this staus quo.  So-called Xi Jinping Thought is now official party canon, being taught in schools and in the media.  The 2012 crackdown on corruption by Xi in his inaugural year was widely seen as a pretense for taking out political opponents and sending a message to his potential opponents.  Ever since, Xi has been working to centralize power to himself.  Magnus notes that being leader for life largely shields Xi from short-term popular discontent, but also means that every long-term decision, good or bad, will become part of Xi's legacy.  Hence, the book informally reads as a personal policy checklist for Xi.
Red Flags lists four, well, red flags of likely impediments to Chinese economic development.  Firstly is debt.  China has been an unprecedented money-making machine for the past three decades or so.  However, signs are starting to appear of a possible economic slowdown.  Most significant is the debt-GDP ratio, which has skyrocketed over the past few years.  Magnus writes extensively about how China's growth, up to this point, has largely been fuelled by credit (debt).  China's much-maligned (by Trump, most notably) trade balance surplus has shrunk to no more than a few percent, statistically insignificant.  China could theoretically make up for shrinking foreign demand for goods and services with domestic consumers.  Magnus is unfortunately the bearer of bad news in this regard: "Household savings rose from about 5% of disposable income in the late 1970s to about 38% in 2016, or just over 25% of GDP. Savings by companies are also elevated, amounting to about 17% of GDP in 2016."
Hence, the Xi regime has been trying to maintain economic growth via ever-greater sums of state investment funding.  Magnus explicitly warns against this: "The reason the investment rate has to fall is because the more China relies on it, the more inefficient that investment will become."  Such a statement might seem self-evident, but Magnus backs it up with facts.  For instance, he points out, "Between 1978 and 2006, for example, China spent between 2 to 4 yuan of investment to get 1 additional yuan of GDP. Since then, the amount has risen steadily to reach about 9 yuan in 2015, corresponding to a marked fall in investment efficiency."
Magnus writes a lot about the inefficiency of China's thousands and thousands of SOEs.  "Officially, and according to some China-watchers, SOEs now account for just a fifth of output and a tenth of employment. The presumption though that the rest of the economy is in private hands, as we understand it in the West, is incorrect. Many private firms have large or majority state owners, who exercise significant control over senior appointments and corporate strategy, and state ownership is often disguised by multiple layers of investment companies ultimately owned by a state entity. Allowing for these opaque adjustments, the purely private part of the enterprise sector may actually be little higher than 20–30 per cent."  SOEs have built much of modern China, but their efforts are increasingly being wasted on skyscrapers and airports that remain almost empty, Chinese Roads-to-Nowhere.  A blank check invites planners to ignore long-terms concerns of viability, blinded by short-term gains that go directly into the pockets of Party-affiliated contractors.  China's financial services sector isn't much better off.  Magnus writes about all the bailouts, takeovers and general heavy-handedness by the government of various Chinese banks and other related companies.  Due to a slowdown in trade and many other issues discussed in the book, state investment will figure to play an ever-larger role in China's economy, inefficiency be damned.
The book's second diagnosed problem for China's future growth is its currency, the renminbi.  Xi mirrors the isolationist mindset of China's ancient emperors with regards to cash inflows and outflows.  It's very hard for Chinese investors to send renminbi out of the country.  Likewise, China restricts the ability of foreigners to own reserves of renminbi, or Chinese financial assets in general.  The renminbi is subject not only to this lack of liquidity, but also the confines of a planned economy.  China is infamous for its strict control of its currency valuation, as well as its monetary policy via diktats, investment and bailouts.  Its ownership of USD and other foreign currency reserves must always be flawlessly balanced to safely back up the value of the renminbi.  This resulted, for instance, in the selling off of a trillion of its USD reserves between 2014-2016.  The combination of currency illiquidity and over-management limits the ability of the renminbi to fuel Chinese economic growth.
Thirdly, the book mentions the so-called Middle Income Trap.  Once a country reaches a certain benchmark of development, it's hard to maintain further momentum.  China's already experiencing slowed growth due to factors such as increased global manufacturing competition.  As Magnus points out, China has already had its coming-out party to the world economy.  It can't join the WTO again or eliminate mass hunger again.  Likewise, China has stalled in terms of rural development and education.  Rural China is increasingly falling behind the major cities and the hukou system of restricted movement and rights for migrant workers isn't helping.  Students in China still attend far fewer years of school than students in developed countries like the US, especially in advanced fields like IT.  These issues of inequality and 21st-century education must be addressed if China is to fully develop.
Lastly, Magnus writes about the demographics crisis.  China has one of the highest ratios of elderly people in the world.  Combine this with China's 1.45 birth rate and the gender disparity caused by the 1-Child Policy and you have a ticking time bomb.  The workforce is increasingly running out of youngsters who can take the place of retirees, causing a slowdown in economic output.  The higher the elderly population becomes, the more each working-age person will have to contribute to pensions and healthcare.  The economic burden that only-children will have to shoulder taking care of their aging parents will inevitably lower marriage rates and thus further lower the unsustainably low birth rate.
This is the most dire problem because there's very little that society can do about it.  Xenophobia has prevented any meaningful amount of migration to China, but even if China were to let in tens of millions of foreign workers, that would be a drop in the bucket for a nation of 1.4B people.  Even after China ended its One-Child Policy, couples are still averaging well below 2 children, despite increasing prosperity.  The only real hope for China's demography problem would be a literal ex machina: automation.  Robots may be able to generate untold wealth that could buoy a small nation like Singapore, but even an army of robots is unlikely to completely offset the gradual loss of hundreds of millions of working-age people to aging.  Even if AI is a magic bullet for all productivity woes, it take probably at least a century to meaningfully scale up, by which time China's population will have substantially shrank.  It doesn't help that China is, in many respects, barely keeping pace in the AI race with the US, Japan and the EU.  In the race for artificial intelligence, even being a year behind the competition can cost trillions of dollars; China's tech sector will likely take a few decades to completely match Silicon Valley.  Lastly, it should be noted that not even innovation can overcome the limit resources of our planet.  We're already running out of industrial resources like oil and lithium.  It would be foolish to place all of one's eggs in the basket of a sci-fi utopia.
Red Flags is a very detailed and interesting book about the future of China.  Magnus isn't anti-China by any means; he gives credit to China's marvelous successes and doesn't moralize.  If anything, the book was too generous by barely mentioning the unrest in Xinjiang and not mentioning the occupation of Tibet at all.  In an objective fashion, he succinctly explains China's problems and offers possible solutions.  China has shown an unprecedented ability to adapt to change.  This flexibility may wind up being undone not external adversaries or limitations, but by increasing autocracy.  Dictatorship has rarely resulted in long-term, across-the-board growth.  One can look at a fellow Communist country for an example: the Soviet Union.  Though the USSR made impressive leaps in technology, manufacturing and agricultural output and human longevity, it was ultimately undone by its ideological rigidity.  A lack of accountability for its leaders meant that the USSR was forever a captive to bad policy.  Likewise, a lack of freedom stunted innovation.  If Xi is to avoid the pitfalls of the USSR, he must avoid letting his power get to his head and embrace a flow of ideas from both fellow Party members and private citizens.  Xi's consolidation of control and crackdown on dissent would point otherwise, unfortunately.  Only time will tell if China will continues to beat the odds…
The dynamic of Chinese Premier's visit to EU headquarters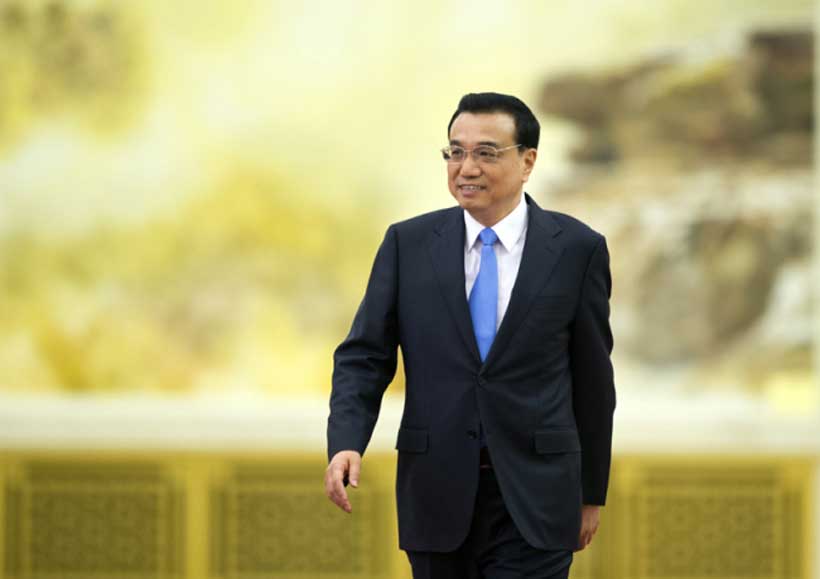 In the wake of Chinese Premier Li's attendance at the meeting of the Council of Heads of Government of the Shanghai Cooperation Organization in Dushanbe, he and his entourage started the third stop of their Eurasian trip in which Premier Li also attended the opening ceremony of the 12th Asia-Europe Meeting summit in Brussels, the Capital of the European Union. In view of the strained relations between China and the United States over the past months, it is clear that China aims to intensify the partnership with the EU.
This year's summit on the theme of "Europe and Asia: global partners for global challenges", was attended by the leaders from over 50 Asian and European countries and representatives from international organizations. As Nicolas Chapuis, EU's envoy to Beijing, remarked that it was a meeting of minds, all looking for ways to better safeguard a rules-based international order, at a time when globalization is under attack. Given that the general context where globalization is in question, China has equally faced new challenges globally. For sure, it is necessary to further work between China and the EU to bring stability, and to bring prosperity to both sides and beyond.
As the EU has aimed to play a civilian power rather than a conventional great power, China and the EU have vowed to address climate change and international developments which are two areas where China and the EU have a great deal of potential to work together and actually have cooperated substantially in addressing climate change, poverty alleviation, access to water, small and medium businesses and surely education for young women. Both the Netherlands and Belgium are the advanced member states of the EU and the original founding states of the European Common Market. In addition, they have argued for high importance on developing their relations with in all areas of agriculture, energy, infrastructure and connectivity which must be carried on under the United Nations framework. It meant that China and the EU have concluded the consensus on upholding multilateralism and common development. It is held that the treaty signed on October 18will help China and the EU further open to one each other and eventually contribute to forging free trade and fair cooperation on investment between the two sides.
EU, as the largest economy of the world, believes that the future of peace, security, stability, and prosperity lies in the multilateral framework. Due to this, it is imperative for the EU and China to continue their persistent efforts in upholding the spirit of the 2015 UN's Climate Change Conference, and finding creative solutions to the challenges facing the world right now. As what the summit meeting between Li and European Commission President Jean-Claude Juncker demonstrated that our global village is the place only where we can live, the time of closed borders is the past. The future is open borders.
Besides climate change and international development, what China would like to achieve from its Premier's visit to the EU is self-evident: China, as a rising power and also the defender of the current trade rules and the global system, has reiterated its sincerity of peaceful rise. By approaching to the EU, China aims to demonstrate its willingness to protect intellectual property rights for products from the EU alongside other countries. Equally, the two sides have reached the EU-China Comprehensive Agreement on Investment, which would further open market access for companies as well as set rules to protect investors from both sides.
For sure, trade is still a pivot in China-EU relations and has to be held through negotiations and cooperation. As the birthplace of modern diplomacy which highlights the core concepts of negotiation, persuasion and mutual compromise if necessary, EU and China would be comfortable to work together through more dialogue and joint actions in addressing challenges and pressing issues facing the world today, such as trade frictions and reform of the World Trade Organization.
Moreover, spurred by the protectionist voices in Washington, the July EU-China summit in Beijing was significant in that both sides were able to agree a lengthy statement, something that they could not achieve in the two previous EU-China summits. To that end, when both sides sought to emphasize areas of cooperation rather than divergence, they also expressed support for the rules-based multilateral trading system and agreed to set up a working group on reform of the WTO. Both sides also agreed an exchange of market access offers that should give an impetus to the ongoing negotiations for a bilateral investment agreement. Moving these talks towards a conclusion would be of critical importance in preserving free trade. China confirmed its commitment to acceding to the WTO Government Procurement Agreement (GPA). In brief, both sides have discussed connectivity — taking stock of progress in the EU-China connectivity platform — and exchanged views on the digital economy, including how to avoid introducing market access barriers through their respective cybersecurity regulations.
In addition to business and investment, China, as both a rising power and a developing country as well, has been early keen in the advanced technology and innovative learning as well. For example, Premier Li frankly said that China is willing to further enhance cooperation with Belgium in innovation and high-technology under the principle of paying full respect to law and commitment from both sides. Therefore, the cooperation in technology and innovation as well as safe use of nuclear energy were among the topics of the meetings of Chinese Premier with his host countries. Remembering that advanced technologies from the EU will have great market potential in China, and China will give strict protections to intellectual property according to the essential rules and a rules-based international order and free trade.
The EU has now come out with its own connectivity strategy for linking Europe and Asia with an emphasis on sustainability and transparency. Some have viewed it as a response to China's Belt and Road Initiative. But given the demand for new infrastructure development, there is a clear need to help countries between Europe and Asia improve their economies.
Even though we have different perceptions of some of the world issues, Chinese are optimistic about their relationship with the EU. Not long ago, however, there are complaints that the EU has reneged on a promise to grant China market economy status and its growing protectionism. China considers the proposed screening of Chinese investments in the EU as an unfriendly act. Although the EU and China have signed impressive documents outlining their mutual desire to deepen their strategic partnership, relations have rather stagnated over the above trade disputes. Yet, majority of Chinese young people and intellectual elites have looked to the EU for the originality, innovation and creativity.
Geographically far off from each other, the EU and China can understand each other from their experiences in history. Particularly, China holds fast that since it is a key part of the family of civilized states, Chinese thought or culture, the principles at the basis of Chinese history and life, must be understood through regular communications and dialogues at all the levels. This is the nature of Chinese Premier Li's visit to the headquarters of the European Union.