Activists and Gulf crisis turn Qatar into potential model of social change
Potential Qatari moves to become the first Gulf state to effectively abolish the region's onerous kafala or labour sponsorship system, denounced as a form of modern slavery, could produce a rare World Cup that leaves a true legacy of social and economic change.
In a rare kudo, Qatar's fiercest labour critic, the International Trade Union Confederation (ITUC), hailed a Qatari announcement that it was introducing far-reaching reforms as a "breakthrough."
The ITUC and human rights groups have campaigned for labour reform and abolition of kafala since FIFA awarded Qatar the hosting rights for the 2022 World Cup in December 2010. Despite activists' frustration at the slow pace of change in Qatar since then, Qatar's response to the criticism amounted to the sporting event creating a legacy of change even before it was held.
Qatar became the first autocratic Gulf state to engage with its critics rather than refusing to talk to them and barring them entry to the country – a standard practice in most of the Gulf countries. It also acknowledged early on that the kafala system that puts migrant workers at the mercy of their employers needed to be change.
The ITUC was quick to claim credit for a Qatari announcement this week promising far reaching reforms. The reforms that have yet to be enshrined in law would include safeguards preventing employers from unilaterally changing labour contracts, abolish exit visas, introduce a minimum wage, and relieve employers of controlling workers' documents.
The ITUC and human rights groups like Amnesty International and Human Rights Watch were crucial in pushing Qatar towards reforms that would put it in the lead of labour change in the Gulf. The timing of the promised reforms was however likely determined by Qatar's need to fend off being penalized by the International Labour Organization (ILO) as well as the almost five month-old Gulf crisis that pits the Gulf state against an alliance led by the United Arab Emirates and Saudi Arabia.
The ILO had threatened to slap Qatar with one its harshest penalties if the Gulf state failed to credibly address criticism of its labour regime by the time the group meets in November. The announced reforms kill two birds with one stone. It no doubt will go to some length in satisfying the ILO while allowing Qatar to project itself internationally as a good international citizen at a time that the UAE-Saudi alliance have imposed a diplomatic and economic boycott in a bid to force it to adhere to their policies rather than chart an independent course.
In the first joint action since the feud erupted among the Gulf states, Qatar this week joined Saudi Arabia, the UAE and other members of the Gulf Cooperation Council (GCC) as well as the United States in imposing sanctions on several individuals and entities accused of supporting the Islamic State and al-Qaida in Yemen. By joining, Qatar ensured that it remained on the right side of US President Donald J. Trump and countered Gulf allegations that it supported militancy and political violence.
If implemented, the labour reforms would also weaken a covert UAE-Saudi campaign to persuade world soccer body FIFA to deprive Qatar of its World Cup hosting rights. Qatar's detractors have used the labour issue in a pot is blaming the kettle campaign against the World Cup being held in the Gulf state. Dubai's idiosyncratic police chief, Lt. Gen. Dhahi Khalfan, went as far as saying that the UAE and Saudi Arabia would lift their boycott if Qatar surrendered its hosting rights – a demand that was rejected by Qatar out of hand.
The labour reforms would also serve to deflect allegations of wrong doing in the Qatari bid for the World Cup. Nasser Al-Khelaifi, the head of Paris St. Germain and CEO of beIN Media Group, the Al Jazeera television network's sports franchise, became the first Qatari official to be investigated for briberyof a FIFA official in Qatar's bid for the World Cup hosting rights. Mr. Al-Khelaifi was this week grilled by Swiss investigators for seven hours. He has denied any wrong doing.
Claiming Qatar's announced reforms as a trade union victory, ITUC general secretary Sharon Burrow said that "the new guidance from Qatar signals the start of real reforms in Qatar which will bring to an end the use of modern slavery and puts the country on the pathway to meeting its international legal obligations nation on workers' rights. Following discussions in Doha there is a clear government commitment to normalise industrial protections for migrant workers."
In contrast to the ITUC which was unequivocal in its praise of Qatar, human rights groups like Amnesty International extended a more cautious welcome to Qatar's planned reforms.
An Amnesty International spokesperson suggested that it was too early to judge. "We are not able to assess the significance of these developments until we have seen the full details of the government's commitments. However, today's announcements have clear potential to have a positive impact on migrant workers' lives, depending on how they're implemented," the spokesperson said.
Former Human Rights Watch Gulf expert Nicholas McGeehan noted that Qatar's road towards labour reform has been littered with promises that were either partially kept or not fulfilled at all. "All we have today are promises, and promises have been broken before. I feel we need to put expressions of optimism on hold until we see full details, changes in the law where necessary, and a time frame for promised reforms to be implemented," Mr. McGeehan said.
Against the backdrop of the Gulf crisis, Qatar has a vested interest in making good on its promises. Labour reform would project the state, despite being an autocracy, as a 21st century nation that embraces some degree of change not only for others in the greater Middle East, but also for itself. It potentially would position the 2022 World Cup as a rare mega-sporting event to have served as a catalyst of change. That would be a legacy that international sporting associations aspire to through major tournaments, but seldom achieve.
Sudan puts Saudi-UAE religious and cheque book diplomacy to the test
Saudi Arabia and the United Arab Emirates' chequebook diplomacy driven-soft power strategy is being put to the test in Sudan where a stand-off between protesters and the country's ruling military council is at a decisive point.
With protesters refusing to tear down barricades in front of the military headquarters in the capital Khartoum and surrender the street, breaking off talks with the military council and demanding immediate instalment of a civilian government, the stand-off has become a battle of wills.
Like in Algeria, Sudanese protesters have learnt from the 2011 popular Arab revolts that initially securing their success in forcing a long-standing leader to step down depends on their ability to sustain mobilization and street pressure.
Both Sudan and Algeria have, in the wake of the toppling of presidents Omar al-Bashir and Abdulaziz Bouteflika, promised elections and arrested and/or detained officials and/or businessmen on corruption charges in a so far unsuccessful bid to pacify demonstrators and persuade them to end their protests.
With elections scheduled for July in Algeria while Sudan's military is talking about one or more years of pre-election transition, Algerian protesters may have a leg up on their Sudanese brethren.
Nonetheless, protesters have also learnt that pledges of support by Saudi Arabia, the UAE, and Egypt potentially are a Trojan horse. The UAE and Saudi Arabia led the regional effort to roll back the achievements of the 2011 revolts that toppled the leaders of Egypt, Libya, Yemen and Tunisia.
Egypt joined the counterrevolution after general-turned-president Abdel Fattah al-Sisi overthrew Egypt's first and only democratically elected president in a UAE-Saudi-supported coup in 2013.
As a result, protesters have also learnt that they are up against formidable opponents, who include not just the militaries and associated businessmen and politicians who have a vested interest in the ancien regime, but also their regional backers.
Saudi, UAE and Egyptian backing for renegade Libyan Field Marshal Khalifa Belqasim Haftar in the battle for Tripoli, the seat of the United Nations-recognized government, serves as an immediate reminder of the obstacles and risks the protesters face.
It has prompted at least some Sudanese to demand that the ruling military council reject US$3 billion in aid offered in recent days by the UAE and Saudi Arabia.
So far Saudi Arabia, the UAE and Egypt have paid lip service to the Sudanese and Algerian protesters while trying to bolster military efforts to be seen to be meeting their demands yet maintaining ultimate grip on their countries' politics.
The removal of Mr, Al-Bashir in Sudan was of particular importance to the counterrevolutionary states because of the fact that he came to power with the support of Islamist forces, the Gulf states and Egypt's bete noir.
Sudan moreover is geopolitically important because of its strategic location in the Horn of Africa, a battleground for rival camps in the Middle East, Mr. Al-Bashir's playing of both sides of the Middle East divide against the middle, and the granting to Turkey of access to Suakin Island that faces the Saudi Red Sea port of Jeddah.
Initial indications are that protesters' fears that Saudi and UAE cheque book diplomacy comes with strings attached are not unfounded. Anti-Saudi and UAE sentiment has also been fuelled by the two states' acquisition of Sudanese agricultural land in recent years and opposition to the war in Yemen.
The head of Sudan's military council, Lt. General Abdel Fattah Abdelrahman Burhan, developed close ties to the Gulf states in his former role as commander of Sudanese forces that are part of the Saudi-led military coalition fighting in Yemen.
Mr. Burhan, in apparent recognition of the 22-month old UAE-Saudi led diplomatic and economic boycott of Qatar, refused to meet with Qatari foreign minister Mohammed bin Abdulrahman al-Thani days after receiving a Saudi-UAE delegation. Sudan has since said it was working out arrangements for a Qatari visit.
Similarly, UAE and Saudi cheque book diplomacy has also bolstered Mauritanian support for their fight against Qatar and the Muslim Brotherhood.
This week's visit by Pakistani prime minister Imran Khan to Iran during which the two countries agreed to form a joint quick reaction force to combat militant activity on their shared border, increase Iranian electricity sales to Pakistan and build a railway linking Islamabad, Tehran and Istanbul, puts the effectiveness of Gulf cheque book diplomacy to the test.
Pakistan appeared to be tilting toward Saudi Arabia in its dispute with Iran after the kingdom and the UAE pulled the cash-strapped South Asian nation back from the brink with $US 10 billion in financial aid and pledges of another $10 billion in investment.
Saudi Arabia's greater emphasis on cheque book diplomacy coincides with a substantial cutback in global funding of Sunni Muslim ultra-conservativism to the tune of an estimated US$100 billion over the last four decades.
The cutback means that funding has been focused on regions that are of geopolitical importance to the kingdom such as the troubled Pakistani province of Balochistan that borders Iran and Yemen.
The cutback, however, does not mean that the fallout of the Saudi funding is no longer felt around the globe.
Some analysts believe that crown prince Mohammed bin Salman gives Saudi-backed ultra-conservative preachers a freer hand in Southeast Asia as opposed to Europe where he tries to project himself as an Islamic moderate. If so, its an approach that has produced at best mixed results.
Two Saudi-educated religious scholars, Bachtiar Nasir and Zaitun Rasmin, played a key role in ultra-conservative mass protests in 2016, the largest in Indonesian history, that brought down Jakarta governor Basuki Tjahaja Purnama, aka Ahok, an ethnic Chinese Christian and ally of Indonesian president Joko Widodo.
Both students in the 1990s at the Islamic University of Medina, a key Saudi vehicle for the promotion of ultra-conservatism, Messrs. Nasir and Rasmin have since their return to Indonesia propagated a puritanical strand of Islam and built a substantial following among the middle class.
However, in contrast to the kingdom, that more recently has been pushing in countries like Algeria, Libya and Kazakhstan a quietist, loyalist interpretation of Islam, Messrs. Nasir and Rasmin have advocated political activism similar to the kingdom's Sahwa or Islamic Awakening movement that called for peaceful political reform.
The movement, believed to have been partly inspired by the Muslim Brotherhood, lost ground with the banning of the Brothers in the kingdom and the arrest of many of its leaders after the rise of Prince Mohammed.
Messrs. Nasir and Rasmin have aligned themselves with the far-right Sunni Muslim Front Pembela Islam (Islamic Defenders Front, or FPI), whose leader, Muhammad Rizieq Shihab, a charismatic preacher and one-time vigilante of Yemeni descent, fled in 2017 to Saudi Arabia, where he has been allowed to reside to escape sexual harassment charges.
The alliance provides Messrs. Nasir and Rasmin a mass base that they can mobilize. The two men, moreover, huge followings on social media. Mr. Nasir has 1.1 million followers on Instagram, 526,000 on Facebook, and 217,000 on Twitter.
Mr. Rizieq was briefly detained and questioned in November by Saudi police after he flew a black flag inscribed with the Muslim principle of tawhid or the oneness of God at the back of his Mecca residence. The flag resembled ones used by jihadists, including the Islamic State.
"Are you a criminal for installing the flag on your house? I don't think so… I think Rizieq is not a threat to my country. If he had violated any laws, he would have undergone a legal process. Rizieq doesn't have problems," commented Usamah Muhammad Al-Syuaiby, the Saudi ambassador to Indonesia.
Despite the seeming differences with Saudi policy, Mr. Rasmin appeared to be doing the kingdom's bidding when he travelled to Malaysia in advance of the 2018 elections to support those segments of the Sunni ultra-conservative community that wanted to ensure that scandal-tainted prime minister Najib Razak would be re-elected.
Saudi Arabia had sought to help Mr. Razak, who stood accused of defrauding Malaysia's 1MDB state fund of billions of dollars, by publicly supporting some of his questionable assertions. The Saudi strategy failed with Mahathir Mohamed's defeat of Mr. Razak and the souring of Saudi-Malaysian relations.
Ultra-conservatives toeing the Saudi line argued that a defeat of Mr. Razak would lead to chaos. They denounced those who voted against him as khawarij, literally 'those who walk away' but frequently defined as 'the dogs of hellfire.'
In an interview with Utusan, the newspaper of Mr. Razak's party, United Malays National Organisation (UMNO), Mr. Rasmin backed the ultra-conservative argument that "it is prohibited to elect or let a non-Muslim be elected," a reference to the fact that Mr. Mahathir's alliance included non-Muslims and liberals.
Taken together, developments in Sudan, Algeria, Pakistan and Southeast Asia, suggest that the effectiveness of Saudi and UAE religious and cheque book diplomacy hangs in the balance. The developments raise the question whether short-terms successes can be maintained long-term.
War in Libya: A rare instance of US-Russian cooperation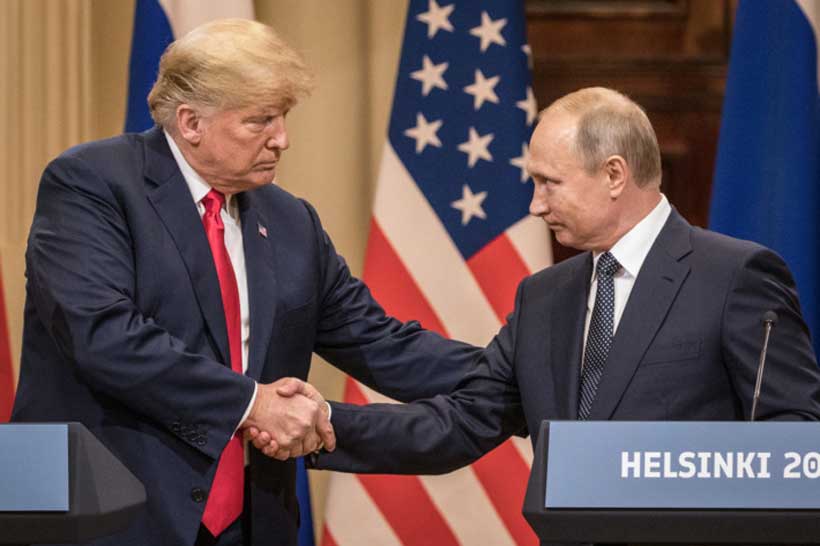 There is little that Russia and the United States agree on these days. Renegade Libyan Field Marshal Khalifa Belqasim Haftar may be a rare exception.
As Mr. Haftar's mortars rained on the southern suburbs of the Libyan capital Tripoli and fighting between his Libyan National Army (LNA) and the United Nations-recognized government expanded to the south of the country, both Russia and the United States stopped a call for a ceasefire from being formally tabled in the UN Security Council.
Russia, which has joined US allies that include the United Arab Emirates, Saudi Arabia, Egypt and France, in supporting Mr. Haftar because of his grip on Libya's oil resources and assertions that Islamists dominate the Tripoli government, objected to the British draft resolution because it blamed the rebel officer for the fighting.
The United States gave no reason for its objection. Yet, it shares Russia's aversion to Islamists and clearly did not want to break ranks with some of its closest Middle Eastern allies, certainly not at a time that the UN was investigating allegations that the UAE had shipped weapons to Mr. Haftar in violation of an international arms embargo.
The significance of US-Russian agreement on Mr. Haftar's geopolitical value goes far beyond Libya. It reveals much of how presidents Donald J. Trump and Vladimir Putin see the crafting of a new world order. It also says a great deal about Russian objectives in the Middle East and North Africa.
Messrs. Trump and Putin's preference for a man with a questionable human rights record who, if successful, would likely rule Libya as an autocrat, reflects the two leaders' belief that stability in the Middle East and North Africa is best guaranteed by autocratic rule or some democratic façade behind which men with military backgrounds control the levers of power.
It is a vision of the region promoted by representatives of UAE crown prince Mohammed bin Zayed who sees authoritarian stability as the best anti-dote to popular Arab revolts that swept the region in 2011 and more recently in Algeria and Sudan are proving to have a second lease on life.
Underlying the Trump-Putin understanding is a tacit agreement among the world's illiberal, authoritarian and autocratic leaders on the values that would underwrite a new world order. It is an agreement that in cases like Libya reduces rivalry among world powers to a fight about the divvying up of the pie rather than the concepts such as human and minority rights that should undergird the new order.
Moscow's support for Mr. Haftar serves Russia's broader vision of the Middle East and North Africa as an arena in which Russia can successfully challenge the United States even if Messrs. Trump and Putin agree on what side to support in a Libyan civil war that is aggravated by the interference of foreign powers.
Russia national security scholar Stephen Blank argues that Mr. Putin's strategy is rooted in the thinking of Yevgeny Primakov, a Russian Middle East expert, linguist and former spymaster, foreign minister and deputy prime minister.
Mr. Primakov saw the Middle East as a key arena for countering the United States that would enable Russia, weakened by the demise of the Soviet Union and economic problems, to regain its status as a global and regional power and ensure that it would be one pole in a multi-polar world.
"In order to reassert Russia's greatness, Primakov and Putin aimed ultimately at strategic denial, denying Washington sole possession of a dominant role in the Middle East from where US influence could expand to the Commonwealth of Independent States (CIS)" established in the wake of the demise of the Soviet Union to group post-Soviet states, Mr. Blank said.
Messrs. Primakov and Putin believed that if Russia succeeded it would force the United States to concede multi-polarity and grant Russia the recognition it deserves. That, in turn, would allow Mr. Putin to demonstrate to the Russian elite his ability to restore great power status.
Syria offered Russia the opportunity to display its military prowess without the United States challenging the move. At the same time, Russia leveraged its political and economic clout to forge an alliance with Turkey and partner with Iran. The approach served to defang Turkish and Iranian influence in the Caucasus and Central Asia, Mr. Blank argued.
Similarly, Russia after brutally repressing religiously inspired Chechen rebels in the 1990s and despite the lingering memory of the Soviet invasion of Afghanistan, has in line with UAE precepts, proven to be far defter than either China or the United States at promoting politically pacifist or apolitical loyalist Islam in a complex game of playing both sides against the middle.
Russian engagement runs the gamut from engaging with militants to cooperating with Muslim autocrats to encouraging condemnation of activist strands of ultra-conservative Islam to hedging its bets by keeping its lines open to the Tripoli-based Government of National Accord (GNA).
Even if Russia may be walking a tightrope in balancing its relationships with Mr. Haftar and GNA Prime Minister Fayez al-Sarraj, like in Syria, it is positioning itself with the backing of the UAE, Saudi Arabia and Egypt as the potential mediator that maintains ties to both sides of the divide.
Said Russian foreign minister Sergei Lavrov: "We believe that Libya's future must be determined by the Libyans themselves. We are convinced that there is no alternative to an inclusive intra-Libyan dialogue… Our work on this track proceeds in this spirit and the belief that there is no alternative to preserving the sovereignty and territorial integrity of Libya."
Battling for the Future: Arab Protests 2.0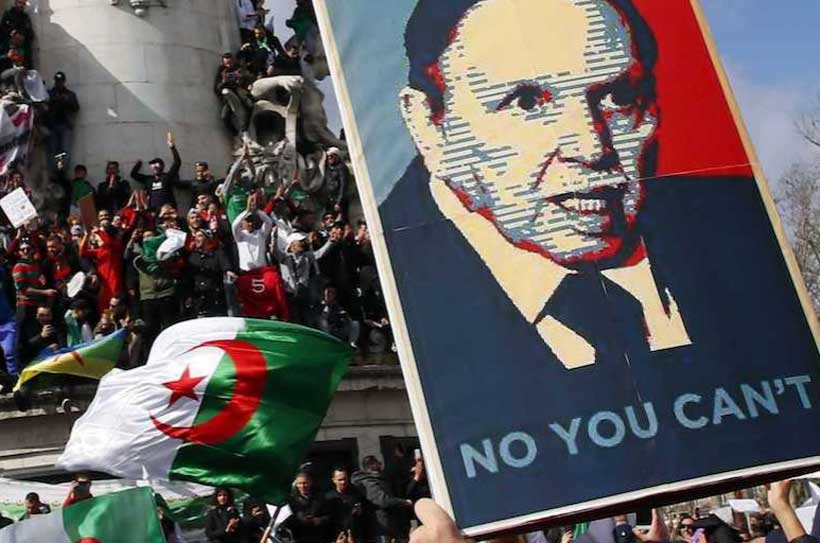 Momentous developments across Arab North and East Africa suggest the long-drawn-out process of political transition in the region as well as the greater Middle East is still in its infancy.
So does popular discontent in Syria despite eight years of devastating civil war and Egypt notwithstanding a 2013 military coup that rolled back the advances of protests in 2011 that toppled Hosni Mubarak and brought one of the country's most repressive regimes to power.
What developments across northern Africa and the Middle East demonstrate is that the drivers of the 2011 popular revolts that swept the region and forced the leaders of Egypt, Tunisia, Libya and Yemen to resign not only still exist but constitute black swans that can upset the apple cart at any moment.
The developments also suggest that the regional struggle between forces of change and ancien regimes and militaries backed by the United Arab Emirates and Saudi Arabia is far from decided.
If anything, protesters in Algeria and Sudan have learnt at least one lesson from the failed 2011 results: don't trust militaries even if they seemingly align themselves with demonstrators and don't surrender the street until protesters' demands have been fully met.
Distrust of the military has prompted an increasing number of Sudanese protesters to question whether chanting "the people and the army are one" is still appropriate. Slogans such as "freedom, freedom" and "revolution, revolution" alongside calls on the military to protect the protesters have become more frequent.
The protests in Algeria and Sudan have entered a critical phase in which protesters and militaries worried that they could be held accountable for decades of economic mismanagement, corruption and repression are tapping in the dark.
With protesters emboldened by their initial successes in forcing leaders to resign, both the demonstrators and the militaries, including officers with close ties to Saudi Arabia and the UAE, are internally divided about how to proceed.
Moreover, neither side has any real experience in managing the crossroads at which they find themselves while it is dawning on the militaries that their tired playbooks are not producing results.
In a telling sign, Sudan's interim leader Abdel Fattah Abdelrahman Burhan praised his country's "special relationship" with Saudi Arabia and the UAE as he met this week with a Saudi-Emirati delegation at the military compound in Khartoum, a focal point of the protests.
Saudi Arabia has expressed support for the protests in what many suspect is part of an effort to ensure that Sudan does not become a symbol of the power of popular sovereignty and its ability to defeat autocracy.
The ultimate outcome of the dramatic developments in Algeria and Sudan and how the parties manoeuvre is likely to have far-reaching consequences in a region pockmarked by powder kegs ready to explode.
Mounting anger as fuel shortages caused by Western sanctions against Syria and Iran bring life to a halt in major Syrian cities have sparked rare and widespread public criticism of president Bashar al-Assad's government.
The anger is fuelled by reports that government officials cut in line at petrol stations to fill up their tanks and buy rationed cooking gas and take more than is allowed.
Syria is Here, an anonymous Facebook page that reports on economics in government-controlled areas took officials to task after state-run television showed oil minister Suleiman al-Abbas touring petrol stations that showed no signs of shortage.
"Is it so difficult to be transparent and forward? Would that undermine anyone's prestige? We are a country facing sanctions and boycotted. The public knows and is aware," the Facebook page charged.
The manager of Hashtag Syria, another Facebook page, was arrested when the site demanded that the oil ministry respond to reports of anticipated price hikes with comments rather than threats. The site charged that the ministry was punishing the manager "instead of dealing with the real problem."
Said Syrian journalist Danny Makki: "It (Syria) is a pressure cooker."
Similarly, authorities in Egypt, despite blocking its website, have been unable to stop an online petition against proposed constitutional amendments that could extend the rule of President Abdel Fattah el-Sisi until 2034 from attracting more than 320,000 signatures as of this writing.
The petition, entitled Batel or Void, is, according to Netblocks, a group that maps web freedom, one of an estimated 34,000 websites blocked by Egyptian internet service providers in a bid to stymie opposition to the amendments.
Mr. El-Sisi is a reminder of how far Arab militaries and their Gulf backers are potentially willing to go in defense of their vested interests and willingness to oppose popular sovereignty.
Libyan renegade Field Marshall Khalifa Belqasim Haftar is another, Mr. Haftar's Libyan National Army (LNA) is attacking the capital Tripoli, the seat of the United Nations recognized Libyan government that he and his Emirati, Saudi, and Egyptian backers accuse of being dominated by Islamist terrorists.
The three Arab states' military and financial support of Mr. Haftar is but the tip of the iceberg. Mr. Haftar has modelled his control of much of Libya on Mr. El-Sisi's example of a military that not only dominates politics but also the economy.
As a result, the LNA is engaged in businesses ranging from waste management, metal scrap and waste export, and agricultural mega projects to the registration of migrant labour workers and control of ports, airports and other infrastructure. The LNA is also eyeing a role in the reconstruction of Benghazi and other war-devastated or underdeveloped regions.
What for now makes 2019 different from 2011 is that both sides of the divide realize that success depends on commitment to be in it for the long haul. Protesters, moreover, understand that trust in military assertions of support for the people can be self-defeating. They further grasp that they are up against a regional counterrevolution that has no scruples.
All of that gives today's protesters a leg up on their 2011 counterparts. The jury is out on whether that will prove sufficient to succeed where protesters eight years ago failed.