World Bank Urges Action to Break the Cycle of Poverty from Generation to Generation
The social status of one's parents is as influential today as it was 50 years ago in determining a person's future, according to early findings from an upcoming World Bank report, Fair Progress? Educational Mobility Around the World.
Marking the 25th anniversary of the International Day to Eradicate Poverty, the institution sounded the alarm on a lack of progress since the 1960s in an area that is crucial for reducing poverty and inequality and promoting growth.
The preview paper, released today, helps put together the first pieces of the economic mobility puzzle, focusing squarely on how one generation's education can make or break the next generation's success. This highlights the important role of public policy in providing a level playing field, so that every child, regardless of parental background, can reach his or her full potential. The full report, to be released in early 2018, will broaden the scope and examine the drivers of income mobility, including the role of markets and the broader forces of economic transformation.
"We are living in the middle of a human capital crisis and need to do everything we can to create a world where children everywhere have the opportunity to become whatever they want," said World Bank Group President Jim Yong Kim. "The potential of hundreds of millions of people is being wasted, as their chances remain too closely tied to the previous generation. We have to invest in young children so they are hardwired to succeed, encourage and meet the aspirations of young people, and act at all levels – especially locally – to ensure that tomorrow's generation can thrive regardless of where they are born."
Increases in education from generation to generation have stalled over the last half-century. About half of people born in an average developing economy in the 1980s have more education than their parents – showing no improvement when compared to those born in the 1960s. If the world does not alter the way it invests in its children, particularly those coming from less advantaged backgrounds, there is little reason to believe that this assessment will be different 10 years from now, making an end to extreme poverty by 2030 an even bigger challenge.
\Low levels of upward mobility are particularly pronounced in the developing world, especially in Sub-Saharan Africa. For example, only around 12 percent of today's young adults (born in the 1980s) in some Sub-Saharan African economies have more education than their parents, compared to more than 80 percent of the same generation in parts of East Asia. All of the 15 economies where people's education level is most closely tied to their parents' education level are developing economies.
The study points to three broad pathways forward to increasing economic mobility from generation to generation.
Equal opportunities for children: Investments in early childhood development, education access and quality, maternal and child health, nutrition, infrastructure, water and sanitation, and other key services in the earliest years are critical to improving mobility and building human capital. For example, economies that have lower stunting (low height for age, a sign of chronic malnutrition) rates for children at age five and those that invest more of their public resources in education are likely to have higher mobility.
The recent World Development Report on Education makes a strong case for investments in learning and better-quality education as a pathway out of poverty, and the World Bank Group has recently announced the Human Capital Project— an accelerated effort to help countries invest more, and more effectively, in their people—as a critical step to boosting inclusive economic growth and ending extreme poverty.
Aspirations: When people perceive that they cannot move out of poverty, they are less likely to take the necessary steps to do so – their perceptions impede their aspirations, keeping them trapped. It is critical to incorporate behavioral insights into policies and programs, to better reach those who have been left behind in the development process.
Local action: The environment a person is born into matters, alongside the social status of one's parents. Actions at the local level, from regions down to neighborhoods, are crucial to breaking the cycle of poverty. Poorer people are likely to live in poorer areas with worse schools, crumbling infrastructure, low access to and quality of services, and higher crime, which can impact a child's ability to learn, grow, and thrive.
End Poverty Day
The world is making progress toward the goals of ending extreme poverty by 2030 and boosting shared prosperity everywhere. By focusing our resources on three areas – promoting sustainable and inclusive economic growth, investing in human capital, and fostering resilience to shocks – and by measuring progress – we can get the rest of the way. End Poverty Day presents the global community with an opportunity each year to focus on our goals and to work with government and citizens, civil society, private sector and development organizations to build support for the action needed to achieve those goals.
New Solar Project to Restore Electricity to Over One Million Yemenis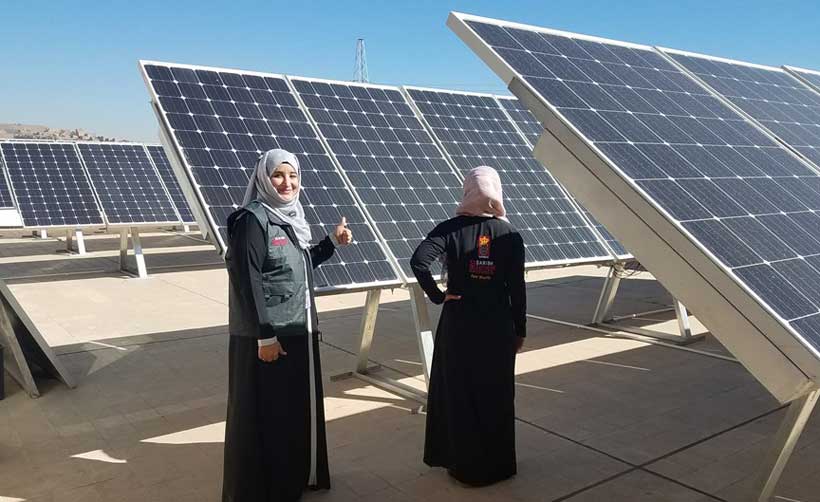 The World Bank announced today a new project to finance off-grid solar systems in Yemen to power vital basic services, and improve access to electricity for vulnerable Yemenis in rural and outlying urban areas.
Funded by a US$50 million grant from IDA, the World Bank's fund for the world's poorest countries, the new project will rely on the commercial solar market, which has grown despite the conflict, providing further support to the local economy and creating jobs.
Solar power has proved to be the most immediate solution for severe energy shortages in Yemen. A booming solar industry has developed driven by the private sector, but the costs have put the technology beyond the reach of public facilities and the most vulnerable populations.
The Yemen Emergency Electricity Access Project will work with the current solar supply chain and the existing network of microfinance institutions, to finance and deliver off-grid solar systems to rural and peri-urban areas. The aim is to restore or improve access to electricity to 1.4 million people, around half of them women. The project will also fund solar power for critical infrastructure, such hospitals, schools, water corporations, and rural electricity providers.
"The lack of electricity in Yemen has had a devastating impact on Yemenis and the provision of services," said Dr. Asad Alam, World Bank Group Country Director for Yemen, Egypt, and Djibouti. "While responding to immediate need, the project will contribute to building a more inclusive and sustainable solar market in Yemen through targeted financing to the private sector which will expand its reach to the poor and vulnerable."
The project will be implemented in partnership with the United Nations Office for Project Services (UNOPS) and in collaboration with the local private sector, including Micro Finance Institutions, solar equipment suppliers and technicians. Working with the Yemeni private sector will help create hundreds of jobs.
"Investing in solar will make Yemen's electricity more resilient, reduce the dependence on fuels for critical service facilities, and create jobs in the private sector," said Joern Torsten Huenteler, World Bank Energy Specialist and Task Team Leader of the project, "What Yemenis need today more than ever is a quick and innovative energy solutions to help ease the crisis."
With this new financing, IDA emergency grants to Yemen issued since July 2016 have totaled US$1.183 billion.
These projects have been prepared – and are being implemented – in partnership with Yemeni institutions and UN organizations such as the United Nations Development Program, the United Nations Children's Fund, the World Health Organization, the United Nations Food and Agriculture Organization, and the United Nations Office for Project Services.
Japan works with UNIDO to boost employment in Lebanon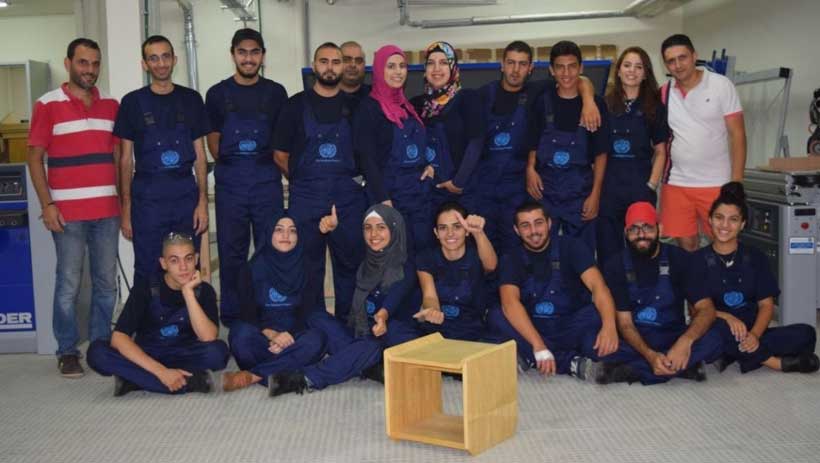 The Government of Japan has announced that it will fund a project to create jobs in the carpentry and construction sectors in northern Lebanon. This is one of eight new projects implemented by the United Nations Industrial Development Organization (UNIDO) in Ethiopia, Iraq, Jordan, Lebanon, Liberia, Nigeria, Somalia and the Syrian Arab Republic, with Japanese funding totaling US$5.2m.
The project will build upon previous interventions to create economic opportunities, particularly among host and refugee communities, in the northern areas of the country. The technical assistance will focus on the design of new training modules for construction skills training and the delivery of marketable vocational skills training to vulnerable individuals.
Matahiro Yamaguchi, Ambassador of Japan to Lebanon, stated, "Japan is very keen on creating employment opportunities in productive sectors such as carpentry and construction, in order to promote economic development in the country." He expressed hope that the project assists both Lebanese residents and Syrian refugees in gaining access to job markets and entrepreneurship by equipping them with essential technical skills and practical knowledge.
Speaking at the kick-off event held on 28 March at UNIDO headquarters in Vienna, during which the eight projects and the funding from the Government of Japan were announced, UNIDO Director General, LI Yong, highlighted that the projects aim to strengthen the humanitarian-development nexus and promote inclusive and sustainable industrial development by taking a human security approach.
Ambassador Mitsuru Kitano, the Permanent Representative of Japan to the International Organizations in Vienna, stated that the projects will "help individuals to live under healthy conditions, consolidate their livelihoods and, with all of this, gain optimism for their future."
Lebanon continues to be by far the largest host of Syrian refugees in proportion to population. The country is currently hosting more than one million refugees, resulting in a 25% increase in the population. In particular, interventions aimed at creating jobs and economic opportunities are considered urgent by the government and the United Nations.
This project will target individuals in areas that have been significantly impacted by the humanitarian crisis in Lebanon in order to upgrade their skills and knowledge to be better prepared to handle any external shocks to the labour market, as well as to enhance their employability. Given the backdrop of high youth unemployment (30%), falling oil prices and a slow in economic growth, this training couldn't come at a better time for participants in the north of Lebanon.
Economy and Human Welfare to Grow Under IRENA's 2050 Energy Transformation Roadmap
Increasing the speed of global renewable energy adoption by at least a factor of six – critical to meeting energy-related emission reduction needs of the Paris Climate Agreement – can limit global temperature rise to two degrees, according to the latest edition of the International Renewable Energy Agency's (IRENA) long-term renewable energy outlook. At the same time, the report finds that by 2050, the global economy would grow by one per cent and global welfare, including benefits not captured by GDP, such as health benefits from reduced air pollution and reduced climate impacts, among others, would improve by 15 per cent, compared to the current trajectory.
Global Energy Transformation: A Roadmap to 2050, launched today at the Berlin Energy Transition Dialogue, also finds that increasing cumulative energy system investment by 30 per cent to 2050 in favour of renewable energy and energy efficiency, can create over 11 million additional energy-sector jobs, completely offsetting job losses in the fossil fuel industry. Immediate action will also reduce the scale and value of stranded energy-related assets in the future. The roadmap currently anticipates up to USD 11 trillion of stranded energy assets by 2050 – a value that could double if action is further delayed.
"Renewable energy and energy efficiency together form the cornerstone of the world's solution to energy-related CO2 emissions, and can provide over 90 per cent of the energy-related CO2 emission reductions required to keep global temperature rise to two degrees Celsius," said IRENA Director General Adnan Z. Amin. "If we are to decarbonise global energy fast enough to avoid the most sever impacts of climate change, renewables must account for at least two-thirds of total energy by 2050.
"Transformation will not only support climate objectives, it will support positive social and economic outcomes all over the world, lifting millions out of energy poverty, increasing energy independence and stimulating sustainable job growth," continued Mr. Amin. "An opportunity exists to ramp up investment in low-carbon technologies, and shift the global development paradigm from one of scarcity, inequality and competition to one of shared prosperity – in our lifetimes. That is an opportunity we must rally behind by adopting strong policies, mobilizing capital and driving innovation across the energy system."
Current government plans fall short of emission reduction needs. At today's trajectory, the world would exhaust its energy-related "carbon budget" (CO2) for 2oC in under 20 years, despite continued strong growth in renewable capacity additions. By the end of 2017, global renewable generation capacity increased by 167 GW and reached 2,179 GW worldwide – yearly growth of 8.3 per cent.
However, without an increase in deployment, fossil fuels such as oil, natural gas and coal would continue to dominate the global energy mix by 2050. The roadmap analysis outlines an energy system in which renewables account for up two-thirds of total final energy consumption, and 85 per cent of power generation by 2050 – up from 18 per cent and 25 per cent respectively today.
To achieve this, at least a six-fold acceleration of renewable energy is needed, both through increased electrification of transport and heat, and more direct use of renewables. Electrification, and renewable power are key drivers outlined in the report, with solar and wind capacity leading the energy transformation.
Visit the IRENA website to download Global Energy Transformation: A Roadmap to 2050