UNICEF and partner agencies in South Sudan help reunite 5,000 children with families
Since conflict broke out in South Sudan in 2013, the United Nations Children's Fund (UNICEF), Save the Children and other partners have successfully reunited more than 5,000 children with their families.
"Keeping families together is the best way to ensure that children are protected, which is why the family tracing and reunification process for unaccompanied children is so important," said UNICEF Country Representative Mahimbo Mdoe in a press statement Wednesday.
"Children rely on their family for a sense of stability, protection and support, and that's even more imperative in times of conflict," he added.
The 5,000th child to be reunited with his family was a 17-year-old boy, who had fled Tombura in Western Equatoria and sought refuge in Wau, Western Bahr El Ghazal. The boy had been separated with his mother for almost four years.
"I want to go back to school and someday help other children who are suffering like me," he said. According to UNICEF, the boy's mother said: "When I ate, I always thought about what my son could be eating. I only ate to stay alive but I never enjoyed it. I have been unhappy because I have been thinking about my son's whereabouts. It was hard to forget him because I didn't see him dead and bury him."
Reuniting separated children with their families is a challenging process in a country with virtually no infrastructure and no telephone reception in many areas. Staff often have to trek for hours to look for separated families.
Family separation is considered one of the key drivers to psychosocial stress for internally displaced persons and other affected populations. The longer a child is separated from her or his family, the more difficult it is to locate them and the more at risk a child is to violence, economic and sexual exploitation, abuse and potential trafficking.
"The family tracing and reunification programme is one of the most effective child protection in emergencies interventions in South Sudan," said Save the Children Country Director Deirdre Keogh.
A total of 16,055 unaccompanied and separated children have been registered by the organisations involved in the family tracing and reunification programmes in South Sudan.
Efforts continue to trace the families of the more than 10,000 children still separated from their family or caregivers, so that they too can be reunited.
Achieving Broadband Access for All in Africa Comes With a $100 Billion Price Tag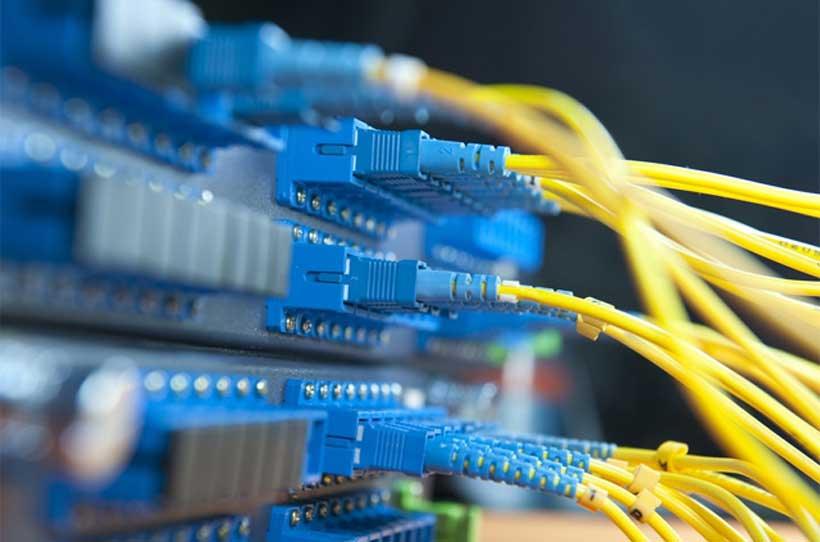 Across Africa, where less than a third of the population has access to broadband connectivity, achieving universal, affordable, and good quality internet access by 2030 will require an investment of US $100 billion. This is according to a report launched at the Annual Meetings of the World Bank Group, which calls for urgent action to close the internet access gap while providing a roadmap to reach this ambitious goal.
The report from The Broadband for All Working Group gives practical insights and suggestions of what is needed to attain this objective, including an action plan for universal broadband connectivity in Africa. To achieve universal broadband access, African countries will need to bring about 1.1 billion more people online. This will require exceptional and coordinated efforts from governments, the private sector, development partners, and civil society, the report says, but the investment is worth it.
"The digital agenda is first and foremost a growth and jobs agenda," says Makhtar Diop, the World Bank's Vice President for Infrastructure. "The working-age population in Africa is expected to increase by some 450 million people between 2015 and 2035. If current trends continue, less than one quarter will find stable jobs. Broadening internet access means creating millions of job opportunities."
While the number of broadband connections in Africa crossed the 400 million mark in 2018 (nearly twenty times 2010 levels), the regional average broadband penetration —including 3G and 4G connections— is only 25% in 2018. Mobile broadband coverage in Africa is still at 70% of the population. Even in North Africa, there is ample room for growth with 4G networks covering only about 60% of the population. Additional challenges, such as the lack of access to reliable and affordable electricity, make accelerating Africa's digital transformation journey even more difficult.
According to the report, nearly 80% of all required investments are directly related to the need to roll out and maintain broadband networks. However, connecting the unconnected is about more than just infrastructure: about 20% of required investments consists in building the user skills and local content foundations, and another 2-4% should be allocated to setting up the appropriate regulatory framework, the report notes. While the private sector has driven most successful broadband initiatives, public agencies play a crucial role by implementing effective sector regulation, addressing potential market failures, and creating the conditions for an open, competitive broadband sector.
"In large parts of Africa, we are witnessing a lack of progress in extending access and network coverage. Affordability is also declining in many nations. Promoting greater digital inclusion is going to require more effective and innovative collaboration," said Doreen Bogdan-Martin, Executive Director of the Broadband Commission for Sustainable Development and Director of ITU's Telecommunication Development Bureau. "We need to leverage our strengths and expertise. Governments can help with policies enabling new technologies, new business models and investment. The right policies will, in turn, provide the private sector with the incentives to build out infrastructure and explore new technologies and applications that will drive demand."
Connecting the 100 million people in rural and remote areas that live out of reach of traditional cellular mobile networks will require strong private sector involvement, innovative business models, and alternative technologies, such as satellite and Wi-Fi based technical solutions, the report notes.
"Let us be clear: no single actor will be able to meet Africa's 2030 target and carry the burden of a $100 billion investment funding requirement alone. All stakeholders must work together to make sure that every African has affordable and reliable access to the internet", says Hafez Ghanem, the World Bank's Vice President for the Africa Region. This includes: the African Union and regional economic communities; African governments and respective public investment agencies; sector regulators; multilateral development banks and regional development banks; the United Nations and other development agencies; the private sector; and civil society groups and nongovernmental organizations.
* The Working Group on Broadband for All: A Digital Moonshot Infrastructure for Africa, led by the World Bank, was established in 2018 under the Broadband Commission for Sustainable Development with the primary objective of identifying investment requirements and policy roadmaps to increase connectivity and to reach full coverage in Africa. This report draws upon the expertise of Broadband Commissioners and experts from around the world.
About the Broadband Commission for Sustainable Development: ITU and UNESCO set up the Broadband Commission for Digital Development in 2010 with the aim of boosting the importance of broadband on the international policy agenda and expanding broadband access in every country as key to accelerating progress towards national and international development targets. Following adoption of the UN's Sustainable Development Goals (SDGs) in September 2015, the Commission was re-launched as the Broadband Commission for Sustainable Development to showcase and document the power of ICT and broadband-based technologies for sustainable development. Its members include top CEO and industry leaders, senior policy-makers and government representatives, international agencies, academia and organizations concerned with development.
Landmark labour reforms signal end of kafala system in Qatar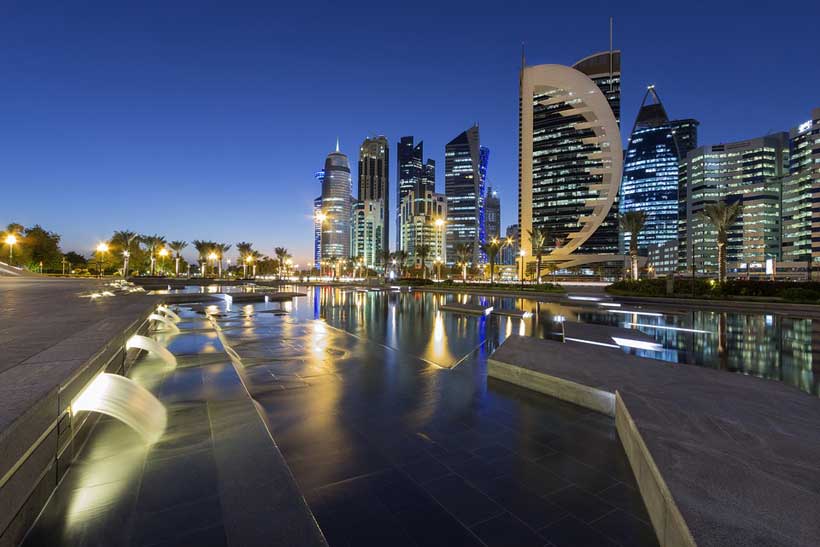 Qatar has announced sweeping reforms to its labour market, with a view to ending the kafala system and marking a momentous step forward in upholding the rights of migrant workers.

On 16 October 2019, the Council of Ministers of the State of Qatar unanimously endorsed new legislation allowing workers to change employers freely. Workers in Qatar had previously required a no-objection certificate (NOC) from their employer in order to do so. A Ministerial Decree by the Minister of Interior was also signed, removing exit permit requirements for all workers, except military personnel. Together, these steps mark the end of kafala in the country.

In addition, the Council of Ministers endorsed a new law to establish a non-discriminatory minimum wage, the first in the Middle-East.

"The ILO welcomes these reforms and recognizes the commitment of the State of Qatar to transforming its labour market. These steps will greatly support the rights of migrant workers, while contributing to a more efficient and productive economy. I am pleased that the ongoing ILO technical cooperation programme in Qatar is tangibly contributing to the government's effort to advance social justice and promote decent work in the country," said Guy Ryder, the ILO Director-General.

The elimination of the NOC requirement will allow workers to freely change employers following an initial probationary period. Should they wish to change employers during this period, the new employer would need to reimburse recruitment costs to the original employer.
The decision on exit permits means that domestic workers; workers in government and public institutions; workers employed at sea and in agriculture; as well as casual workers are free to leave the country either temporarily or permanently without having to obtain the permission of their employers. This covers all workers not covered by Law No. 13 of 2018, which removed the requirement to obtain exit permits for most workers covered by the Labour Law.

Meanwhile, the establishment of a non-discriminatory minimum wage that applies to all nationalities and all sectors will guarantee a minimum level of protection for all workers. The minimum-wage level will be set later in the year, based on a joint study already completed by the ILO and the Ministry of Administrative Development, Labour and Social Affairs (ADLSA).

"Qatar is changing. The new tranche of laws will bring an end to kafala and put in place a modern industrial relations system. We recognize that a new evidence-based minimum wage rate will ensure dignity for migrant workers. We urge the government to announce this as quickly as possible. The partnership between the Qatar Government and the ILO, supported by the ITUC, is working to change lives," said Sharan Burrow, General Secretary of the International Trade Union Confederation.

Roberto Suarez-Santos, Secretary-General of the International Organisation of Employers, said: "We congratulate the Government of Qatar on the major steps they have taken to adapt their labour market standards. IOE is proud to have supported the government's efforts over the past several years. I would like to express our appreciation to those leading this process for making decent work and sustainable economies a centrepiece of development in Qatar."

The respective draft laws will now be referred to the Advisory (Shura) Council, and subsequently for the approval and signature of the Emir HH Sheikh Tamim bin Hamad Al Thani. The legislation is expected to come into force by January 2020.

These reforms are part of the ILO-ADLSA cooperation agreement signed in 2017, which resulted in the opening of an ILO Project Office in Doha in April 2018 .
Major Environmental Groups Call On Businesses To Lead On Climate Policy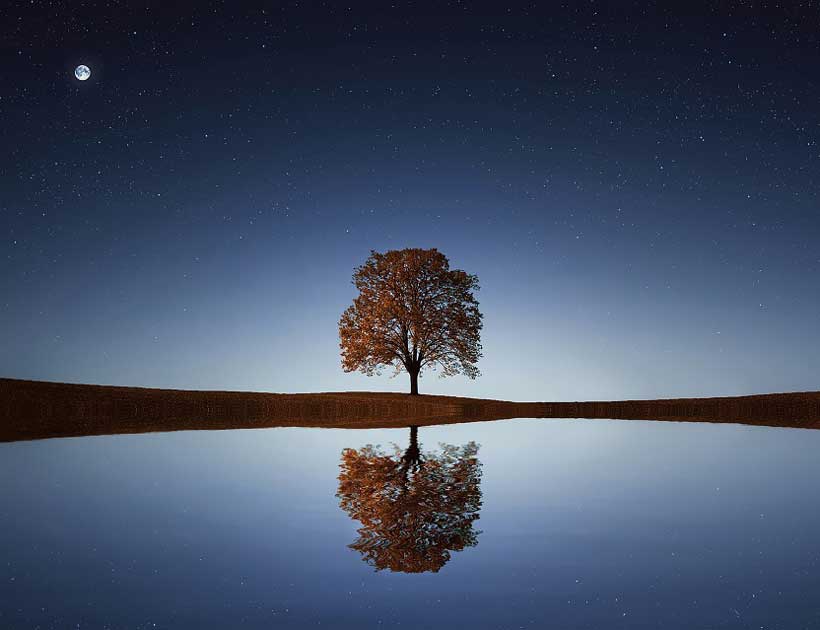 Eleven leading environmental and sustainable business organizations published an open letter in the New York Times today, urging the CEOs of Corporate America to step up their engagement on climate policy. Signatories include the heads of BSR, C2ES, CDP, Ceres, Conservation International, Environmental Defense Fund, The Climate Group, The Nature Conservancy, the Union of Concerned Scientists, World Resources Institute, and World Wildlife Fund.
In the letter, the organizations call on businesses to adopt a science-based climate policy agenda that is aligned with the recommendations of the Intergovernmental Panel on Climate Change, and with the goal of achieving net-zero emissions by 2050.
The letter highlights three essential actions for businesses to execute this agenda:
Advocate for policies at the national, subnational and/or sectoral level that are consistent with achieving net-zero emissions by 2050;
Align their trade associations' climate policy advocacy to be consistent with the goal of net-zero emissions by 2050; and
Allocate advocacy spending to advance climate policies, not obstruct them.
Additionally, the signatories call for "robust disclosure of the above actions to ensure transparency and demonstrate leadership, as well as strong corporate governance to enable sustained, strategic and effective engagement in climate policy."
The recommended actions follow a statement from 200 institutional investors, with a combined $6.5 trillion in assets under management, who recently called on publicly traded corporations to align their climate lobbying with the goals of the Paris Agreement. They also build on momentum from the U.N. Global Climate Action Summit in September, when many companies announced ambitious commitments to reduce their emissions to net zero by 2050 and unprecedented global youth strikes demanded accountability from business leaders.
Further, the groups' call for corporate leadership on climate policy is in line with the goals of upcoming Santiago Climate Change Conference (COP 25), which will focus on increasing ambitious actions to tackle climate change.
"Corporate voluntary science-based commitments have spurred progress and innovation. But alone they're not enough. We need strong national policy and regulations to protect business and their customers from the greatest risks of climate change. And we need the voice of business to insist that our government leaders deliver the policies we need. " said Carter Roberts, President and CEO of World Wildlife Fund, United States. "It's time for business to make this a policy priority – not only for their own government relations teams but also for the trade organizations that represent their interests."