The Sad story of the Indian Railways
The Indian railways' network is one of the largest in the world and the second largest in Asia, next only to China. To put things into perspective, India is the seventh largest country in the world, a third the physical size of its neighbour, China. The Indian Railways is entirely owned by the Government of India and is operated by the Ministry of Railways. It operates several hundred Express,
Superfast & Passenger trains on a daily basis. It also has the responsibility of operating a number of local and urban trains. Over 22 million people utilize the Indian Railways every-day to commute to their destinations. The Indian Railways network is a mix & Mash of Broad, meter and narrow gauges. At the same time, diesel engines ply alongside electric engines all the while steam powered engines are still being phased out. The world's eighth largest employer, over 1.4 million Indians get their paychecks from the Indian Railways, which employs more personnel than the Indian Army. In spite of corruption, nepotism, red-tape bureaucracy and political wrangling, the Indian Railways is the link that joins the entire nation. It is the very chain that binds us as a nation, a glue that keeps us together and a welcome sight for the sore eyes of the millions of the improvised folks who have gone to distant places to earn a two-time meal. The railway in India evokes the warm memories of home. All commuters of the Indian Railways are witness to the very thought of unity in diversity, the good old virtues of sharing and caring, the idea of a healthy debate, the nostalgia of cold air hitting the face and the cacophony of the million myriad small worlds that home in a gigantic canvas of our nation. The railways in India evoke the essence of being an Indian.
However, in the recent past, the Indian Railways has started hogging in the news for some very serious accidents. Train derailments, a rarity in the past has become commonplace. Every day, some or the other train is found to derailed or overturned, causing a great loss of time, revenue and sometimes, human lives too. A Railway Minister offered his resignation on successive fatal train derailments. His resignation was rejected but he was transferred to another Ministry in the recent Ministry shuffles. While official investigations are ongoing, sections in the media and common populace have placed the blame on a plethora of factors ranging from a lack of communication between various stakeholders, worn out tracks to even hooligans cutting tracks to instil terror. Not only train derailments, the Indian Railways is plagued by various issues ranging from quality control in food provided on board its trains, the overcharging for standard products by attendant staff to whole scale server crashes while ticket booking. It is often said that booking a Tatkal ticket( an emergency ticket booked in the 24 hours before the train's departure) has become the 3rd most difficult thing to do in India, the first two obviously being marrying your love and getting yourself selected in the prestigious 3Is (IIT-IIM-IAS).
There is a lot of noise being generated that railways is over-charging or even outright, fleecing its customers. Prima facie, it appears to be the case. Tatkal tickets routinely charge 2-4 times the amount of the conventional fare and dynamic pricing has made some train tickets as expensive as flight tickets. But who is to blame for this? Why are the Railways forced to charge absurd rates for even small routes? Why is there not a rational pricing mechanism in place for the railways?
The blame rests squarely upon successive governments and railway ministers who used the Indian railways as a vote fetching tool and nothing more. Projects and trains were always sanctioned to the home states and districts of the executive and factories set up in constituencies of the crème-la-crème of the administration to sway public opinion, without any consideration being given to profitability or revenue rationalization. The Rail Coach Factories sanctioned at Lalganj in Uttar Pradesh and in Bihar are a testament to this politicking. Successive governments withheld or withdrew increasing passenger rates (due to public outcry and cement their pro-poor positioning) and increased freight rates (why cares about Industries anyway?). In a way, this was justified. The Indian Railways is a government undertaking meant for the benefit of the Indian Citizens. The passenger fares had to remain low and sustainable so that entire India could rely on the railways for transport. But in a demonstration of very poor political economics, successive governments did not hike the railway passenger fares even when circumstances could have dictated otherwise. In one famous incident, a railway minister was sacked by his party chief who was in a coalition with the ruling dispensation for daring to effect a modest hike in the passenger fares. Yes, even today Indian Railways charges pennies for distances and on most routes, its conventional fares are a fraction of the Roadways and the railways. For examples, on the Lucknow-Delhi route, for the roadways, the fares vary from Rs 550/- (for a general purpose bus) to Rs 1450/- (Applicable for Scania like High-end buses). The conventional railway fare is Rs 185/- (for a second seater- akin to a General purpose bus), Rs 350/- (for a sleeper's berth where you can comfortably sleep and stretch your legs) to Rs 1300/- (for a cozy 2nd AC coach seat) for the same 640 km stretch. Over and above this, Railways also provides concessions for children and senior citizens. A flight ticket on the same stretch costs around Rs. 1500/- and much more, depending on the demand and the date. Even a Tatkal ticket for the same route costs in the neighbourhood of Rs 2000/- which is comparatively well-priced if you compare the comfort and speed of the railway service. Furthermore, the railways lose a substantial sum on every conventional fare ticket booked. This, along with the massive ticket-less travelling and corruption, forces the Indian Railways to ask for subsidies and dole-outs from the Indian exchequer. Hence, as evident from the above numbers, there is an urgent need to increase the passenger fares or the railways has to come up with alternative ways to increase revenue. Tatkal tickets, dynamic pricing, increasing revenue from advertising are some of the ways the railways can improve the cash flow.
The freight operations, once the cash cow, of the Indian Railways, has now been sucked dry and freight rates, which were earlier competitive with the road transport is now reeling under multiple blows of successive hikes and has been highly uncompetitive. In the fiscal year 2015-2016, Indian Railways posted the lowest revenue growth since 2010-11. The Revenue growth in 2015-16 was just 4.6%, much lower than the 10-19% growth the national carrier registered in the previous four fiscal years and hoped to replicate. These facts will be a dampener for hopes that the railways will buttress the government's capital expenditure plans and its future expansion plans.
The freight volumes are falling. This is a major cause of concern as the railways generate three-fifths of its revenues from freight. This is undermining revenue growth. The weak revenue trends reflect the subdued economic activity. Cement, Coal and container traffic, in particular, fell. The slump in revenue growth is also partly due to the uncompetitive position and impractical mess the railways has got itself into. Successive tariff hikes (courtesy, the earlier budgets) and the rapid & sustained fall in diesel prices has helped the roadways to become competitive, especially in the lucrative short-haul freight traffic. Experts point out that Rail-road freight tariff variation has reached a tipping point now as the fall in diesel prices and improvement in road infrastructure has made rail freight transportation a far less attractive proposition.
While we may find it very convenient to vent out our ire on the Railways for what we believe is the arbitrariness of the pricing mechanisms but the truth remains, the Indian Railways is under-funded, over-staffed and highly essential for our country. Let us not forget that for every Tatkal ticket which we claim is over-priced, many more underpriced tickets are also sold and several more, travel without a ticket, causing a loss of revenue and a dent in the finances of the Indian exchequer. This is the sad story of the often-abused Indian Railways.
Kashmir: From legal rigmarole to a solution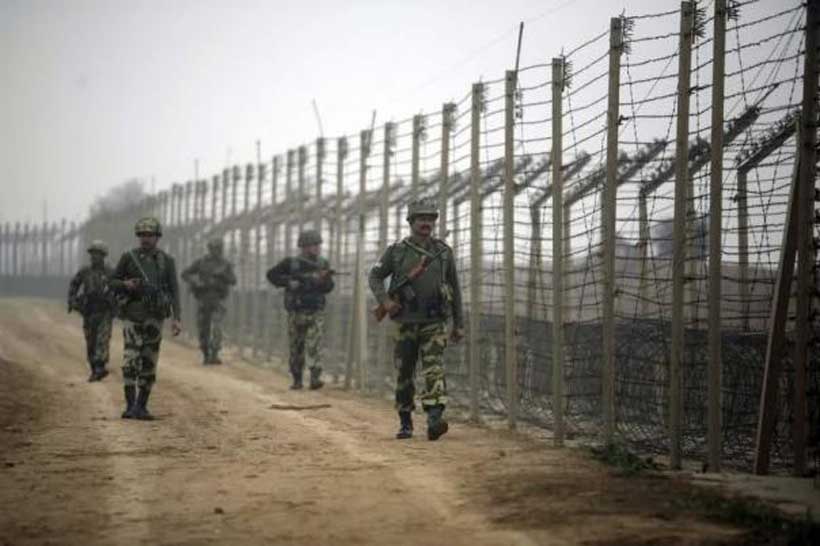 Kashmir conflict is a maleficent inheritance from the British raj. India and Pakistan went to fisticuffs to settle this dispute. Following their first war on Kashmir, both India and Pakistan accepted ceasefire from January 1, 1949 under supervision of UN observers. No UN resolution incorporates India's view that maharajha had acceded to India. It is said that the accession instrument stands `stolen'. There is a United Nations' resolution that forbids India- occupied Kashmir `assembly' from acceding to India (authenticating royal accession). The main resolutions on Kashmir are: (a) United Nations' Commission for India Pakistan Resolution dated August 13, 1948. Para 75 (Serial110) in Part III of this resolution states ` The Government of India and the Government of Pakistan reaffirm their wish that the future status of the State of Jammu and Kashmir shall be determined in accordance with the will of the people and to that end, upon acceptance of the truce agreement, both Governments agree to enter into consultations with the Commission to determine fair and equitable conditions whereby such free expression will be assured. (b) UNCIP Resolution dated January 5, 1949 Para 51 (Serial 1196) states 'The question of accession of the State of Jammu and Kashmir to India or Pakistan will be decided through the democratic method of a free and impartial plebiscite'.
Since both parties agreed to a plebiscite, the question of sanctions never arose. Besides, India approached the United Nations under Chapter VI (Pacific Settlement of Disputes), not Chapter VII (Acts of Aggression).On Nov 2, 1947, Nehru declared in a radio broadcast that the government of India was "prepared, when peace and order have been established in Kashmir, to have a referendum held under international auspices like the United Nations." I am quoting from Chaudhri Mohammad Ali's The Emergence of Pakistan. Till 1953, India was, at least verbally, committed to the plebiscite. But, in subsequent period, she had been making frantic efforts to warp the UNO and woo the USA in her favour. For instance, during temporary absence of Pakistan's rep, India tried to get the `India-Pakistan Question' deleted from the UN agenda.  India based her plea on Security Council's informal decision, dated July 30, 1996, about deleting dormant questions. The Question was deleted during the Pak rep's absence, but was restored to agenda upon his arrival.
Again, at India's behest, US Congressman Stephen Solarz elicited the statement from Bush-administration high-level diplomat, John H. Kelly, that plebiscite was no longer possible in Kashmir.
Here is an extract of Solarz's grilling questions and the gullible answers thereto.
Mr. Solarz: What is the position of the United States with respect to whether there should be a plebiscite?
Mr. Kelly: First of all we believe that Kashmir is disputed territory…
Mr. Solarz: Well, how did we vote upon that resolution at the U.N. back in 1949?
Mr. Kelly: In favor, Mr. Chairman.
Mr. Solarz:  Right. So at that time we favored a plebiscite. Do we still favor a plebiscite, or not? Or is it our position now that whether or not there should be a plebiscite is a matter, which should be determined bilaterally between India and Pakistan?
Mr. Kelly:  Basically, that's right, Mr. Chairman.
Mr. Solarz:  So we are no longer urging a plebiscite be held?
Mr. Kelly:  That's right.
To India's chagrin, John R. Mallot, the US State Department's point man for South Asia in 1993, corrected Kelly's faux pas. He told the House Foreign Affairs Sub-Committee on Asia and the Pacific on April 28, 1993 that John Kelly 'misspoke' in 1990 when he said that the United States no longer believed a plebiscite was necessary in South Asia. Mallot clarified that Kelly made his comment after 'continued grilling' by the panel's (pro-India) chairman, Stephen J. Solarz of New York.
Avid readers may refer to Solarz-Kelly conversation and corrective policy action taken by the US State Department in Robert G. Wirsing's book India, Pakistan, and the Kashmir Dispute, published by Macmillan Press Limited, London in 1994. They may also see Mushtaqur Rehman's Divided Kashmir: Old Problems, New Opportunities for India, Pakistan and the Kashmiri People (London, Lynne Reinner Publishers, London, 1996, pp. 162-163).
Kashmir is a simmering nuclear tinderbox. There is no UNO resolution incorporating India's volte face that India-occupied Kashmir has acceded to India through the so-called state assembly's resolution.  Till recently, the USA viewed Kashmir as a disputed state. It clarified there is not an iota of change in US policy on Kashmir what's its current position?
Despite lapse of over 70 years, India has not fulfilled its promise of a plebiscite in Kashmir.
India's attitude negates the cardinal principles in inter-state relations, that is, pacta sunt servanda `treaties are to be observed' and are binding upon signatories.  If disinterested, India should wriggle out of bilateral and multilateral agreements by pleading that the UNO resolutions stand antiquated under another principle clasula rebus sic stantibus _In the case of a `fundamental change of circumstances', that existed when a treaty was concluded, a party to that treaty may invoke this fact as a ground for termination or suspending operation of a treaty.
The principle stands codified in Article 62 of the Vienna Convention on the Law of Treaties.   Para 3 of the Convention, codifying the principle of rebus sic stantibus, states `If, under the foregoing paragraphs, a party may invoke a fundamental change of circumstances as a ground for terminating or withdrawing from a treaty, it may also invoke the change as a ground for suspending the operation of the treaty'.
India should tell the International Court of Justice that the Simla Agreement of 1972 has superseded the UNO Resolution of 1948 (envisioning exercise of the right of self-determination) on the basis of the principle `lex posterior derogat priori, later treaty abrogates the earlier one'.  The principle is enshrined in Article 59 of the Vienna Convention on the Law of Treaties, which provides as follows: 'TERMINATION OR SUSPENSION OF THE OPERATION OF A TREATY IMPLIED BY CONCLUSION OF A LATER TREATY.  1. A treaty shall be considered as terminated if all the parties to it conclude a later treaty relating to the same subject-matter and: It appears from the later treaty or is otherwise established that the parties intended that the matter should be governed by that treaty: or a) The provisions of the later treaty are so far incompatible with those of the earlier one that the two treaties are not capable of being applied at the same time…'.
But, to India's chagrin, even Simla Accord accepts the UN resolutions. The UN observers are still on duty on the line of actual control.  They submit annual report to the UN's secretary general.  This report identifies Kashmir as an international problem. India could not get the dormant `India-Pakistan Question' deleted from the UN agenda (as informally decided by the Security Council on July 30, 1996).
Paragraph 1(i) of the Simla Agreement provides, `the principles and purposes of the Charter of the United Nations shall govern the relations between the two countries'.  Right of self-determination is a recognised right under the UNO charter and conventions. It is now not only a political but also a legal right.
The United Nations' Military Observers' Group on India Pakistan came into existence between 1949 and 1951 to maintain sanctity of the ceasefire line drawn between India and Pakistan after the war of 1947-48. The first group of United Nations military observers arrived on 24 January of 1949 to supervise the ceasefire.  The UN spends US$ 40 million each year to keep them up.
India is wary of their presence. It asked them to vacate their residence at 1/AB, Purana Qila Road, Connaught Place, Delhi – 11000; from where it has been functioning since 1949 (India asks UN team on Kashmir to leave Delhi, Reuters July 9, 2014). It even harassed `Three members of the United Nations Military Observers Mission for India and Pakistan (UNMOGIP) had a close call along the restive Line of Control (LoC) in Azad Jammu and Kashmir after Indian troops shot at and injured two locals who were briefing them on the situation prevailing in the wake of ceasefire violations' (Indian troops fire across LoC in presence of UN observers, 2 injured, March 14, 2018).
India-Pakistan dialogues never progressed towards solution of the Kashmir tangle. Both countries stick to their iron-clad legal closets. India's former foreign secretary, J.N.Dixit was of view that both countries should think beyond legal rigmarole.  He says, `It is no use splitting legal hair. Everybody who has a sense of history knows that legality only has relevance up to the threshold of transcending political realities. And especially in inter-state relations…so to quibble about points about points of law and hope that by proving a legal point you can reverse the process of history is living in a somewhat contrived utopia. It won't work' (V Schofield, Kashmir in the Crossfire).
There are a plethora of alternative solutions 🙁 a)Freezing the Territorial Status Quo. This solution offers the Kashmiris south of the LoC both Kashmiri ID cards and Indian passports. Likewise, it offers those on the north of the LoC, Kashmiri ID cards and Pakistani passports (Marc Weller. and Staffan Wolff (eds.), Autonomy, Self-Governance and Conflict Resolution, New York, Routledge Taylor and Francis Group, 2005, pp. 41-42). (b) Andorra Model. Andorra was a unique co-principality- (without any arbitrator), ruled by the French chief of state and the Spanish bishop of Urgel for 715 years. Through a constitution, enacted in 1993, the government was transformed into a parliamentary democracy with both French and  Spanish heads of states jointly wielding executive powers (as well as defence) as co-principis. When this solution was first proposed by Hurriyat Conference (in 1974), President Musharraf supported it. However, all sections of the Indian media termed this solution 'Pandora's box'. (c) Sweden-Finland Aland-Island Model.
Swedish nationals in Finland controlled the Island. They wanted to unite it with Sweden. But, Finland did not allow them to do so. With League of Nations appointed as an arbitrator in 1921, the island was given the status of an autonomous territory. Finland retains nominal sovereignty over the island with obligation to ensure linguistic rights (Swedish language) as well as culture and heritage of Aland residents. The island enjoys a neutral and demilitarised status with its own flag, postage stamps and police force. On December 31, 1994, Aland joined the European Union voluntarily. Aland is a self-governing entity, created without use of force, catering for conflicting interests of rival communities. (d) Italy-Austria South Tyrol Model. South Tyrol was part of Austria. It was inhabited by three linguistic groups (70% Germans, 26% Italians, and 4% Ladin). It was annexed by Italy in 1919. German majority rebelled against Italianisation.
An agreement between Austria and Italy provided autonomy framework, vouchsafed by Paris Peace Agreement, 1946 (also known as Gruber Degasperi Agreement). Under the South Tyrol Package of 1969, Austria exercised mandatory protective function vis-à-vis Italy for the Austrian and Ladin minorities in South Tyrol. The package was meant to pave way for peaceful co-existence of German- and Ladin-speaking communities of South Tyrol, particularly in the multi-ethnic province of Bolzano. The package collapsed and gave way to a settlement in 1992 with the United Nations as the arbitrator. The revised package still recognizes Italian sovereignty but allows greater autonomy of legislation and administration, recognition of cultural diversity, minority vote on issues of fundamental importance, and proportional ethnic representation. (e) National Conference Autonomy Formula (2001). The formula envisages return to 1953 position, abrogation of all central laws imposed on the state, and an informal co-federal relationship between the parts of Kashmir. (f) Chenab Formula. According to this formula the River Chenab will form the separation line between free (Azad) and occupied parts of Kashmir. Some writers have discussed Indus-basin-based formula, akin to it. (g) Kashmir-Study-Group Formula: It envisages division of the state into two self-governing entities, enjoying free access to one another. The entities would have their own democratic constitutions, citizenship, flag, and legislature (sans defence matters jurisdiction). Defence would be the joint responsibility of India and Pakistan. (h)    Northern Island model.  In a video talk to an audience in New Delhi bill Clinton favoured it (India Today, March 17,2003, p. 24).(i) Misc. Sami parliamentary model, Italy-Yugoslavia Trieste model, Basque leader Jose Ibarretxe ideas, Caledonia island (discovered in 1774) sovereignty sharing Noumea agreement (1999).
The question is will any of the above solutions fit in with warped crucible of India's subconscious framework?  Indian army chief says India should talk to Pakistani generals on Kashmir. For, any agreement with generals will be sincerely implemented. India regards all civilian rulers as army puppets and cobras in India's backyard.
Pakistan's prime minister himself says he and army are on one page. Given Imran is an army or Establishment's poster boy, as India claims, why she is chary of talking to him.
Besides being a geographical dispute, Kashmir dispute has a human rights dimension.
Pending a final settlement, softening the borders a la Mehta appears to be need of the hour to mitigate suffering of the Kashmiri. For some time, the divided Kashmiri families used to exchange gifts across a bit softened border.
If no solution is hammered out, then, still, there are two solutions- a nuclear holocaust or, perhaps,  divine intervention.
Afghan Women Socio-economic Status and Gender Equality in Afghanistan
Gender inequality refers to unequal treatment or perceptions of individuals based on their gender. It results from differences in socially determined gender roles and through the biological differences between men and women we discussed in the earlier session. While gender equality is a basic right that does not require economic justification, gender equality is a key factor in contributing to the economic growth of a nation. Because women account for one-half of a country's potential talent base, a nation's social and economic development in the long term depends on whether and how it educates and engages women in the economy.
The Economic and Social Council of the United Nations has defined gender mainstreaming as follows: "Mainstreaming a gender perspective is the process of assessing the implications for women and men of any planned action, including legislation, policies or programs, in any area and at all levels. It is a strategy for making women's as well as men's concerns and experiences an integral dimension of the design, implementation, monitoring and evaluation of the policies and programs in all political, economic and societal spheres so that women and men benefit equally, and inequality is not perpetuated. The ultimate goal is to achieve gender equality."
Gender mainstreaming is a process of assessing the impact for women and men of any planned action, including legislation, policies or programs, in any area and at all levels. It considers women and men's concerns and experiences in the design, implementation, and monitoring and evaluation of policies and programs in all political, economic and social spheres to promote gender equality. Government officials and elected representatives who are involved in policy formulation, project planning, preparation of budgets, program implementation and review are responsible for gender mainstreaming
The government of Afghanistan is committed to promoting women rights as enshrined in the Constitution approved 2004 and in international treaties and conventions, including the Convention on the Elimination of All Forms of Discrimination Against Women (CEDAW) that was signed by Afghanistan in 1980 and acceded in 2003, the Millennium and subsequent Sustainable Development Goals (SDGs), and United Nations (UN) Resolution 1325 on Women, Peace, and Security. The National Action Plan for the Women of Afghanistan (NAPWA) 2007-17 is the Afghan government's plan for implementing its commitments on gender equality and women's empowerment. Specific goals include:
-The elimination of discrimination against women and the development of women's human capital and female leadership.
-NAPWA implementation focuses on sectors that are critical to improve the women's situation: security, legal and human rights, leadership and political participation, economy, work and poverty, health and education.
-To realize the government's gender equality commitments, gender is a cross-cutting in strategic and policy documents such as the ANDS/ANPDF, the NPPs.
Legal and Policy Framework for Gender Equality in Afghanistan
In Afghanistan there have been a number of systematic efforts to mainstream gender into the development process since 2001. The Bonn Agreement of 2001 setting the course for the new Afghanistan nation and government included a commitment to mainstreaming gender issues endorsing the establishment of "a broad-based, gender-sensitive, multiethnic and fully representative government". The Agreement lay the foundation for several institutional developments including the drafting of a new constitution and the establishment of a Ministry of Women's Affairs (MoWA) responsible for mainstreaming gender into the policies and programs of the ministries to ensure that gender equity concerns are addressed. The Afghanistan constitution, ratified on January 4, 2004 promotes gender equality when it states: "Any kind of discrimination and distinction between citizens of Afghanistan shall be forbidden. The citizens of Afghanistan, man and woman, have equal rights and duties before the law." (Article 22) The Afghan National Development Strategy (ANDS) provided the development framework for the nation across the key areas of security, governance, economic and social development.  The ANDS (2008 – 2013) vision for promoting gender equality across government is the "promotion of women's advancement is a shared obligation within government and it is a collective responsibility of all sectors, institutions and individuals to include women or gender concerns in all aspects of government work – from policies, to budgets, programs, projects, services and activities, including recruitment, training, promotion and allocation of benefits and opportunities."
Afghan Government's Policy Role for Socioeconomic Development of Women and Girls in the Society
The government policy can facilitate women's labor force participation including in the government as civil servants. Many governments now institute policies that encourage women to work and make it easier for them to do so. Maternity, paternity and parental leave are closely associated with women's economic participation in many parts of the world. Parental benefits enable mothers, fathers or both to take paid or unpaid time off to care for a child following birth can increase women's participation in the workforce and foster a more equitable division of childrearing. Childcare is an important factor in allowing women to reconcile professional and family obligations because women tend to bear the majority of the caregiving responsibilities in most countries. For example, a well-established daycare system can support women in employment, thereby improving the efficiency of labor markets. Legislation can help to prevent gender-biased discrimination in society and create an enabling environment to support women through, among other policies, obligatory and voluntary quotas in public and private entities, targeted subsidies to female businesses, anti-harassment and affirmative action and supervisory bodies monitoring the implementation of national policies.
Increasing Women's Participation in the Civil Service in Afghanistan
In January 2018, the Independent Administrative Reform and Civil Service Commission (IARCSC)of Afghanistan proposed a new government wide policy on equal employment opportunities for women in government. The new policy entitled "Policy on Increasing Women Participation in Civil Service" is designed to help overcome gender related discrimination in the work place. The implementation of the policy will help to resolve the problem of discrimination and biased employment opportunities.  "A discriminatory approach in employment opportunities particularly towards women violates the principles of effectiveness, ownership of activities and justice. Therefore, it is the responsibility of all to manage the working environment and employment procedures in a manner that helps to remove this fundamental issue in the civil service sector of the country," stated the IARCSC Commissioner regarding the new policy.
"Gender equality is an individual and social responsibility for all of us. These types of policies will ensure that we all change our ideas and change our actions," stated the head of the complaints board of the IARCSC. The increasing women's participation policy proposes a number of actions to improve the processes and procedures for recruiting more women in the civil service, safety in the workplace, security and social security, these proposed actions will create an enabling environment to help recruit and retain more women in the civil service. The overall goal of the draft policy is to increase the role of women in government institutions to 30 percent of the total workforce within the next two years. Currently, women comprise about 22 percent of total employees of government institutions in Afghanistan.
Women and the Afghanistan Carpet Industry
Carpet weaving is an important part of Afghanistan's history and culture and is known throughout the world for its quality. It is easy to set up a loom within the home and materials for carpet weaving are inexpensive and easy to obtain. Because of this, many Afghan women develop the skill and are able to generate income for their family without having to leave the home and children.
However, the lack of large-scale resources to cut, wash, and finish these carpets has prevented Afghanistan from fully capitalizing on one of its most valuable exportable commodities. Because there have been inadequate efforts from the government to create an enabling environment for carpet producers to do business, and a lack of investment in building the capacity of women who are involved in carpet weaving in business and marketing, much of Afghanistan's carpets are exported for finishing and final sale. Pakistan has particularly benefited, where the government has invested and given tax credits for carpet production.
Due to the lack of investment in a predominantly female handicraft industry in Afghanistan, Afghans lose the full profit of their hard work and craftsmanship, and the country loses valuable economic resources in potential taxes and revenue generation, carpet sales to expand the national economy, and development of a sustainable domestic industry from which both men and women can benefit.
Afghan Women in Security Sectors
A recent report on gender responsive budgeting in fragile and conflict-affected states noted the risk that in post-conflict countries the attention to gender equality is usually focused on the social services with less gender-specific funding for sectors important for state- and peace-building like the security sector and economic recovery. This is important to consider in Afghanistan.
In Afghanistan, the security sector (mainly Ministry of Defense, Ministry of Interior, National Directorate of Security) represents more than 40% of the national budget.  The security sector development budget is fully funded by the international community.  The Tashkeel of the security sector is about half a million employees.  To date there has been some progress towards increasing women's participation in the security sector including:
Ministry of Defense: Of 195,000 Afghan National Army representatives, 14,007 are women which is less than 1% of the total. In 2016, 400 women new recruits were studying in the National Military Academy. The Ministry of Defense is planning to increase the number of women in the Army by 5,000. A number of women within ANA have been given the opportunity to pursue higher education in universities. A number of women have also had the opportunity to use scholarships to pursue their higher education outside the country.
Ministry of Interior: Of a total 150,000 Afghan National Police, 3,269 are women (2,937 police and 389 civilian) currently working within the Ministry of Interior. 8,210 police women associations have been established within the ANP across the country with policewomen meeting regularly and discussing their challenges and finding solutions. The recruitment processes for policewomen have been good resulting in an increased number of women in ANP. There have been some technical capacity building efforts inside and outside country for police women. There have been some improvements in providing facilities such as women toilets, women changing rooms. In some provinces, the presence of women in the police headquarters has increased citizen's trust in the police force particularly among women. Women contact policewomen regularly and seek their support. In some provinces, policewomen have been successful in identifying and arresting insurgents wearing women clothing and identifying security threats, smugglers of narcotics and guns as well as those engaged with robbery and abduction of citizens.
National Directorate of Security: 700 women are currently working with the National Directorate of Security across Afghanistan. Capacity building initiatives have been conducted such as courses on improving English language, driving skills and first aid skills for women. Some women have been promoted.
Despite the progress to date, challenges remain in an effort to empower women and increase their participation in the security sector. These challenges include: 1) weak recruitment campaigns and a prevailing attitude within ANSF that women lack capacity to do specific roles; 2) Due to discrimination in a male dominated sector, there has been little efforts to put forth plans for promoting women and assigning them to more leadership roles; 3) Women often have not received weapons and equipment despite being trained to use them and often have not received uniforms; 4) Women still lack access to changing rooms and ladies toilets and child care services in police districts; 5)  Women in ANSF still face literacy, technical and capacity deficiencies.  While there have been some short-term training initiatives, the sector has not developed a long-term sustainable plan for training and capacity building of women in the security sector.
Afghan National Police: Although the tashkeel of the Afghan National Police (ANP) reserves jobs for female civil servants and police officers, women fill fewer than half these jobs. Many provincial chiefs of police are reluctant to accept female recruits. There is very little pressure on police chiefs to recruit more women, and the Ministry of the Interior, which oversees the ANP, to initiate reforms. Negative atti­tudes and practices persist after women have been recruited. Policewomen often lack basic items such as uniforms, which male colleagues receive. Many women find themselves performing menial tasks (such as making tea) and receive limited or no training opportunities to develop their careers, leaving intelligent and ambitious policewomen unmoti­vated and unfulfilled. Adequate measures to facilitate equal access, control and equal results of men and women entering the police force need to be implemented.
Recommendations
As a socioeconomic researcher, I am inclined to articulate that gender inequality is rooted in the cultural norms and values of Afghan society. So as to fight and challenge these rigid and male dominated cultural norms, the government of Afghanistan, and very particularly the educational sectors of Afghanistan should begin fighting with gender inequality from schools. Because schools are the main places where children learn cultural norms and embody them when they enter society later as civil servants and officers. Having said that I have the following suggestions for the Afghan government and responsible entities for addressing the issue of gender inequality:
First, introduce a new compulsory subject: Gender Education—aimed at developing a social and political understanding of gender in as part of the official school curriculum for both boys and girls, at the post-primary level in all state and central education boards. Explicit conversations and critical dialogues on gender bias and power should officially become part of the student experience. Defining Gender Education as a standalone curricular subject will give it legitimacy and create a stronger impetus for incorporating gender in the classroom. This will also necessitate the development of the requisite curricular and teacher materials, which the curriculum and teacher training department of Ministry of Education should create in collaboration with NGOs like the USAID Promote: Women in Government Project and other relevant governmental and non-governmental organizations.
Second, incorporate gender education compulsorily, in pre- and in-service teacher training and teacher education programs. Teachers are potentially powerful agents of social change, provided they can perceive themselves as such. Training in effective communication of gender-related issues with the community should also be included in pre-service training. All of the above implies intensive in-service training of teachers and educators, along with the development of teacher training materials and curriculum, which should be created by the Ministry of Education in collaboration with NGOs.
Together these commitments form a robust policy mandate that supports the integration of gender equality and empowerment programming in the post–primary education in schools across Afghanistan. At every social and political platform, there is a call to change deeply entrenched patriarchal 'mindsets.' School education is a good place to facilitate mindset change in a whole generation of boys and girls. To do this, it is time we made our curriculum truly progressive by including lessons in gender equality.
Sri Lanka and Tamil Nadu: Common grounds That Can Turn a New page in Bilateralism
Authors: Srimal Fernando and Harini Jayaraman*
Kanyakumari ,situated in Tamil Nadu which is the Southernmost point in India is where the waters of the Bay of Bengal and Arabian sea merge. In fact, Sri Lanka lies only  twety  two  nautical miles away from India. Tamil Nadu and Sri Lanka's historical ties go back centuries and include all areas of contemporary relevance. The nature of these relations have had mixed results as they have been marked by prosperity and disheartening periods due to numerous reasons. Looking back on the corridors of history, the age old bonds between the Indian southern state constituting of 72 million and the 20 million inhabited island nation of Sri Lanka go beyond official diplomatic relations. It might be worth mentioning that the economic and cultural integration between the island and the state have reached new heights.
One of the major reasons that can be attributed for Tamil Nadu state to have close relations with Sri Lanka is due to its vital geographical position and the other being 1.6 million Indian origin Tamils living in Sri Lanka contributing to Sri Lanka's tea industry which brings an annual revenue of US$1.5 billion. It is noteworthy to mention opening a new Indian Ocean foreign policy chapter in the mid 70s,the International Maritime boundary line(IMBL) agreement demarcating the Palk Strait waters marked a significant milestone between the Southern Indian state and the South Asian island nation. Hence, the South Indian Ocean Fisheries Agreement signed in 2006 contributed further into securing the fishing resources between the state and the island. In fact there is no doubt this significant agreement might have enhanced India's fisheries output where India exports over US$ 5.7 billion worth of sea foods annually. Another important focal point is the Tuticorin and Colombo ports that handle a major volumes of cargo between the Southern state of India and the island nation. The recent figures show that Colombo port handles more than 70% of trans-shipment containers of Indian origin(Asian Development Bank,2016).
As neighbours, Sri Lanka is one of the largest tourism markets for Tamil Nadu travellers. With respect to tourism, India is the largest market for Sri Lankan tourism. As per the recent figures released by the Tourism authorities each year over 4,00,000 Indians visit the Island nation as tourists. A significant portion of Indians travellers are from Tamil Nadu. To suit the interests of the tourists 126 flights fly from Sri Lanka to 14 different Indian cities every week. Hence, for tourism purposes both nations have simplified fast track procedures for processing visa applications. The connection between the state and the island are also strengthened on the basis of culture. In fact, Sri Lanka Buddhist Center located in Chennai is a symbolically important landmark that bridges the age old friendly ties. Since yester years, Sri Lankans are known for their love for Tamil films. In addition to that, Tamil delicacies are savoured by the islanders.
However, successful exchanges between these two places does not imply that Tamil Nadu state ties with Sri Lanka was always free of trouble. During the Island Nation's internal crisis during the 80s and 90s the economic diplomacy experienced a downfall which hurt economies of both places. Nonetheless, the neighbours did not let the trouble period break their trade bonds and they recovered from the losses in the coming years.
Over the years the Southern Indian state and Sri Lanka experimented in changing the face of the economic landscape. In this context, the India-Sri Lanka Free Trade Agreement(ISFTA) signed in 1998 turning a new page in foreign relations. Therefore, the FTA led to more scope for the Southern Indian state and the island nation to have tariff free access to  certain consumer products and gain an upper hand as suppliers. In analysing the two way trade statistics, in 2000 the trade figures which was at US$ 658 million had risen to over US$ 3 billion by the end of 2010(Handbook on ISFTA,2013). In the recent past, Sri Lanka was India's second largest trading partner among South Asian Association for Regional Cooperation(SAARC), (Economic Times,2018). As per the recent statistics in 2018,the two way trade between India and Sri Lanka crossed US$5 billion. Looking through the lens of economic diplomacy it is still too early to determine how this deep rooted Tamil Nadu and Sri Lanka's relations is expected to grow at a rapid pace in all sectors. On the more microscopic level, resolving the f issues relating to fisheries near the IMBL is clearly one of the most urgent requirement to resolve. From a purely foreign policy stand point addressing of specificities of the Indian state of Tamil Nadu and Sri Lanka obviously alters India's foreign relations with the island nation. For Sri Lanka's relations with India to flourish finding common grounds and integrating economic diplomacy with Tamil Nadu can be a new basis for opening a new page in Indo-Lanka ties.
*Harini Jayaraman, a scholar of Masters in Diplomacy, Law, Business at Jindal School of International Affairs, India and has attained a Bachelor of Science degree in Psychology from University of Madras.