The Sad story of the Indian Railways
The Indian railways' network is one of the largest in the world and the second largest in Asia, next only to China. To put things into perspective, India is the seventh largest country in the world, a third the physical size of its neighbour, China. The Indian Railways is entirely owned by the Government of India and is operated by the Ministry of Railways. It operates several hundred Express,
Superfast & Passenger trains on a daily basis. It also has the responsibility of operating a number of local and urban trains. Over 22 million people utilize the Indian Railways every-day to commute to their destinations. The Indian Railways network is a mix & Mash of Broad, meter and narrow gauges. At the same time, diesel engines ply alongside electric engines all the while steam powered engines are still being phased out. The world's eighth largest employer, over 1.4 million Indians get their paychecks from the Indian Railways, which employs more personnel than the Indian Army. In spite of corruption, nepotism, red-tape bureaucracy and political wrangling, the Indian Railways is the link that joins the entire nation. It is the very chain that binds us as a nation, a glue that keeps us together and a welcome sight for the sore eyes of the millions of the improvised folks who have gone to distant places to earn a two-time meal. The railway in India evokes the warm memories of home. All commuters of the Indian Railways are witness to the very thought of unity in diversity, the good old virtues of sharing and caring, the idea of a healthy debate, the nostalgia of cold air hitting the face and the cacophony of the million myriad small worlds that home in a gigantic canvas of our nation. The railways in India evoke the essence of being an Indian.
However, in the recent past, the Indian Railways has started hogging in the news for some very serious accidents. Train derailments, a rarity in the past has become commonplace. Every day, some or the other train is found to derailed or overturned, causing a great loss of time, revenue and sometimes, human lives too. A Railway Minister offered his resignation on successive fatal train derailments. His resignation was rejected but he was transferred to another Ministry in the recent Ministry shuffles. While official investigations are ongoing, sections in the media and common populace have placed the blame on a plethora of factors ranging from a lack of communication between various stakeholders, worn out tracks to even hooligans cutting tracks to instil terror. Not only train derailments, the Indian Railways is plagued by various issues ranging from quality control in food provided on board its trains, the overcharging for standard products by attendant staff to whole scale server crashes while ticket booking. It is often said that booking a Tatkal ticket( an emergency ticket booked in the 24 hours before the train's departure) has become the 3rd most difficult thing to do in India, the first two obviously being marrying your love and getting yourself selected in the prestigious 3Is (IIT-IIM-IAS).
There is a lot of noise being generated that railways is over-charging or even outright, fleecing its customers. Prima facie, it appears to be the case. Tatkal tickets routinely charge 2-4 times the amount of the conventional fare and dynamic pricing has made some train tickets as expensive as flight tickets. But who is to blame for this? Why are the Railways forced to charge absurd rates for even small routes? Why is there not a rational pricing mechanism in place for the railways?
The blame rests squarely upon successive governments and railway ministers who used the Indian railways as a vote fetching tool and nothing more. Projects and trains were always sanctioned to the home states and districts of the executive and factories set up in constituencies of the crème-la-crème of the administration to sway public opinion, without any consideration being given to profitability or revenue rationalization. The Rail Coach Factories sanctioned at Lalganj in Uttar Pradesh and in Bihar are a testament to this politicking. Successive governments withheld or withdrew increasing passenger rates (due to public outcry and cement their pro-poor positioning) and increased freight rates (why cares about Industries anyway?). In a way, this was justified. The Indian Railways is a government undertaking meant for the benefit of the Indian Citizens. The passenger fares had to remain low and sustainable so that entire India could rely on the railways for transport. But in a demonstration of very poor political economics, successive governments did not hike the railway passenger fares even when circumstances could have dictated otherwise. In one famous incident, a railway minister was sacked by his party chief who was in a coalition with the ruling dispensation for daring to effect a modest hike in the passenger fares. Yes, even today Indian Railways charges pennies for distances and on most routes, its conventional fares are a fraction of the Roadways and the railways. For examples, on the Lucknow-Delhi route, for the roadways, the fares vary from Rs 550/- (for a general purpose bus) to Rs 1450/- (Applicable for Scania like High-end buses). The conventional railway fare is Rs 185/- (for a second seater- akin to a General purpose bus), Rs 350/- (for a sleeper's berth where you can comfortably sleep and stretch your legs) to Rs 1300/- (for a cozy 2nd AC coach seat) for the same 640 km stretch. Over and above this, Railways also provides concessions for children and senior citizens. A flight ticket on the same stretch costs around Rs. 1500/- and much more, depending on the demand and the date. Even a Tatkal ticket for the same route costs in the neighbourhood of Rs 2000/- which is comparatively well-priced if you compare the comfort and speed of the railway service. Furthermore, the railways lose a substantial sum on every conventional fare ticket booked. This, along with the massive ticket-less travelling and corruption, forces the Indian Railways to ask for subsidies and dole-outs from the Indian exchequer. Hence, as evident from the above numbers, there is an urgent need to increase the passenger fares or the railways has to come up with alternative ways to increase revenue. Tatkal tickets, dynamic pricing, increasing revenue from advertising are some of the ways the railways can improve the cash flow.
The freight operations, once the cash cow, of the Indian Railways, has now been sucked dry and freight rates, which were earlier competitive with the road transport is now reeling under multiple blows of successive hikes and has been highly uncompetitive. In the fiscal year 2015-2016, Indian Railways posted the lowest revenue growth since 2010-11. The Revenue growth in 2015-16 was just 4.6%, much lower than the 10-19% growth the national carrier registered in the previous four fiscal years and hoped to replicate. These facts will be a dampener for hopes that the railways will buttress the government's capital expenditure plans and its future expansion plans.
The freight volumes are falling. This is a major cause of concern as the railways generate three-fifths of its revenues from freight. This is undermining revenue growth. The weak revenue trends reflect the subdued economic activity. Cement, Coal and container traffic, in particular, fell. The slump in revenue growth is also partly due to the uncompetitive position and impractical mess the railways has got itself into. Successive tariff hikes (courtesy, the earlier budgets) and the rapid & sustained fall in diesel prices has helped the roadways to become competitive, especially in the lucrative short-haul freight traffic. Experts point out that Rail-road freight tariff variation has reached a tipping point now as the fall in diesel prices and improvement in road infrastructure has made rail freight transportation a far less attractive proposition.
While we may find it very convenient to vent out our ire on the Railways for what we believe is the arbitrariness of the pricing mechanisms but the truth remains, the Indian Railways is under-funded, over-staffed and highly essential for our country. Let us not forget that for every Tatkal ticket which we claim is over-priced, many more underpriced tickets are also sold and several more, travel without a ticket, causing a loss of revenue and a dent in the finances of the Indian exchequer. This is the sad story of the often-abused Indian Railways.
Pakistan and Germany are keen to Sustain Multifaceted and Mutually beneficial Cooperation
Pakistan has varied history of relationship and cooperation with other countries in international arena. Despite of proactive foreign policy Pakistan has been struggling to acquire global or regional status as a major power. Now in the age of globalization, the foreign relations between states have become more significant than before. Global and regional organizations, societies, economic zones and countries have network to attract and develop relationship among them. A major goal of Pakistan's foreign policy is to develop good relations with international community and to handle global and regional issues. Activism of Pakistan's foreign policy reflects on the domestic socio-economic development. The national interest of Pakistan also support to regulate inputs from the external atmosphere into internal situation and to strive security and territorial integrity in the region and glob which always remained top concern of Pakistan. As bearing geo-strategic position, Pakistan seeks good relations with regional and global powers like America, China and European Union. Within European Union Germany has emergence as the developed economy in Europe. It is not only playing vital role within European Union but at the global level. Pakistan is also enjoying cordial relations with Germany on the base of common interest and perception on all international issues. Germany is also very keen to see sustainable development in Pakistan and acknowledges that the Pakistan is playing constructive role for regional peace. Germany greatly values Pakistan intense to strengthen multifaceted and mutual beneficial cooperation. Both the countries have been engaged on political, economic and socio-cultural partnership.
In past, East and West Germany had tilted towards forming alliance with India in 1950s but in 1960s, President Ayob Khan's visit to West Germany established economic relation between both the countries. Post Pak-India war 1971, East Germany was the first country of the Europe who recognized Bangladesh. During 1990s, Pakistan and Germany established Pakistan German Business Forum and Germany had become the fourth largest trade partner of Pakistan in 2000. Germany also was ally of Pakistan in the war against terrorism in the north-west part of the country. Since the last few years, both the countries developed trade relations as well as Germany invested in the field of science and technology in Pakistan. On August 24, 2014, Germany built Pakistan Gate in Berlin to provide business and trade facilities to the businessmen of both the countries.
In November 2018, Pakistan offered Germany to join CPEC and to invest in the Special Economic Zone (SEZs). The mutual trade between both the countries enhanced to 3.0 billion euro in 2019.In 2021, Both Pakistan and Germany are celebrating 70th anniversary of establishment of bilateral relationship. Both the countries are planning to undertake several activities in this regard. Last month German Ambassador visited Karachi Chamber of Commerce and industries to call German companies, entrepreneurs and investors to earn from the potential and opportunities which are available in Pakistan and to bring business communities of both the countries more closer as well. Foreign minister of Pakistan has visited to Germany and meeting with business and members of Pakistani community. The foreign Minister held meetings with the leadership of Germany and repeated the desire of expansion of bilateral economic activities and exchange of technology. Both sides also discussed rapidly changing situation of Afghanistan and South Asian region. During the discussion, Pakistani Foreign Minister Shah Mehmood Qureshi and Foreign Minister of Germany Heiko Mass, Pakistan and Germany agreed to review the entire gamut of Pakistan-Germany relationship and tools of further deep bilateral cooperation in the field of trade, investment security and defense, health, education, tourism. The mass of both the countries want to utilize the potential of good relationship but it is observed that both sides have lack of political hierarchy, dedication and sincerity in past. The development and expansion of bilateral relationship lies on the path of peaceful coexistence and serious changes in the socio-economic structure is needed. Peace process with the neighboring countries like Afghanistan and India may attract Germany to invest in CPEC projects and other local project of education, vocational training, dam construction, tourism and economic activities in Pakistan. There is a need to organize a forum for the students and scholars of both the countries could interact and exchange their expertise for academic, economic and technology growth. There is potential of people to people interaction and development of cooperation between Pakistan and Germany. Pakistan may be more benefit from the relationship with Germany if the serious efforts be made on government level.
Modi's Illiberal Majoritarian Democracy: a Question Mark on the Future of Indian Minorities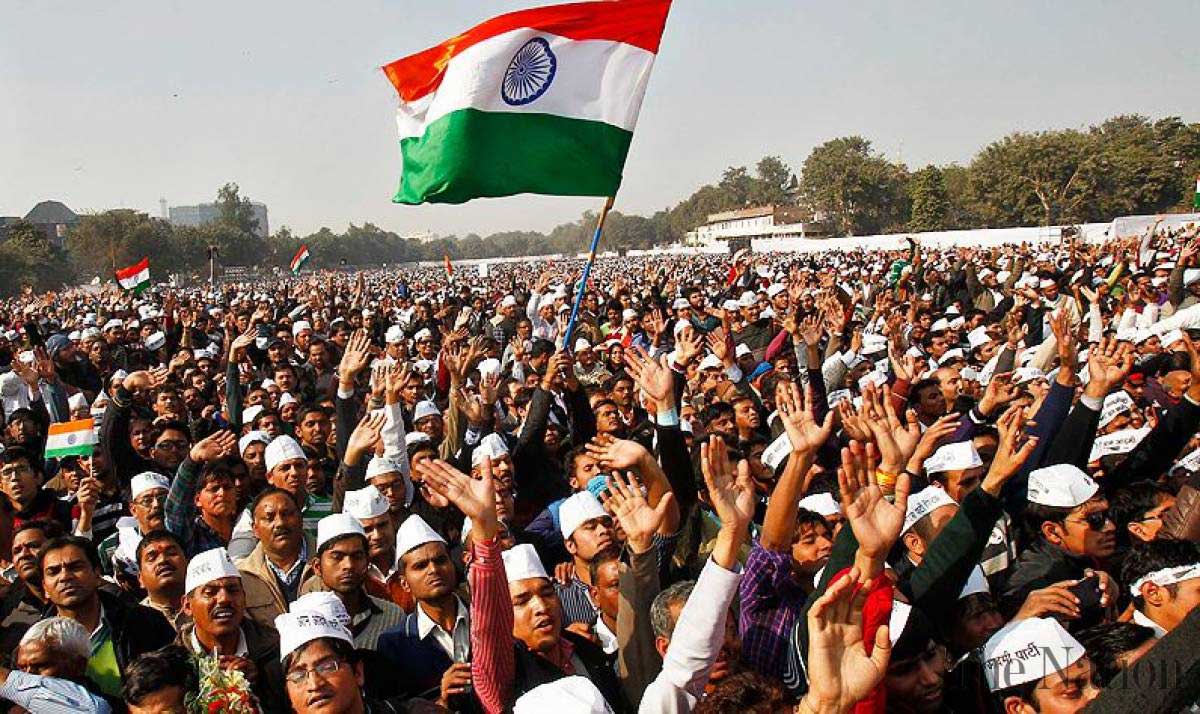 The word majoritarian is an adjective which relates to or constitutes a majority, majoritarian politics, or majoritarian democracy. It can be defined as a traditional political idea, philosophy or a practice according to which any decision whether political, social, or economic of an organized society should be made by a numerical majority of that society or it can be defined as a traditional political philosophy that stresses that a majority usually branded by religious, language, social class that also includes other recognizing factors of individuals in a society are subject to a level of superiority in a society because of which they have a say in every affair of a society. The concept of majoritarian dispensation in India under Narendra Modi has deep links with four other political philosophies i.e. Populism, Nationalism, Authoritarianism, and Sultanism. Before exploring Narendra Modi's majoritarian policy of governance in India and its effects on the future of Indian minorities, I will first uncover the link of majoritarianism to political philosophies as mentioned.
A majoritarian leader is actually a populist leader who works hard for the concerns of people that who thinks are being ignored by the established elite groups in a society, and who always present himself as a new man mostly of a modest and plebeian background against old political establishment, in spite of the fact that who is a seasoned political figure, but usually not centre stage. This is exactly what Narendra Modi is, because in his 2014 election campaign, he presented himself as a new man against the Ghandi's family's old political system despite the fact he was CM Gujrat at that time. He also presented himself as someone who belongs to a very plebeian background that he had to work in his father's tea shop when he was a child. Whereas, nationalism is a political idea or a philosophy that promotes and protects the interests of a particular nation, nationalism is the bedrock of most of the populists and NarendraModi is no exception. NarendraModi is a majoritarian national-populist leader who since his childhood has been the member of RSS, and now is a full time pracharak of RSS ideology that stresses that Hindu are the true and only sons of this Indian soil.
Majoritarian national- populist leaders like Narendra Modi are basically authoritarian leaders who reject political pluralism, and this is exactly what Modi is doing in India.Modi and the BJP has made it clear that no other party should compete with it, or is even needed, as indicative from its slogan of a 'Congress Mukt Bharat' (a Congress-free India).Whereas, Sultanism is a form of authoritarian government and according to Max Weber NarendraModi is a new sultan of India who is pushing India towards illiberal democracy by rejecting all kind of civil liberties particularly of Indian Muslim minority.
Modi's majoritarian policy of governance in India is basically the promotion of majoritarian democracy that asserts Hindus a special and superior status in India because they constitute 80.5% of total Indian population and that this majoritarian policy protests Hindutva ideology that stresses that Hindus are the only sons of this soil and that strengthen the Hindu community. This majoritarian democracy is a big question mark on India as the world biggest liberal democracy because continuous violence, rejection of civil liberties, and crimes against the minorities that are Muslims, Sikhs, and Christians have been on the increase. About 1.8 million people who are minority communities are tortured in police custody every year. The word murder of minorities has been replaced by the term encounter killings. Torture have increased to such a huge extent that it questions the credibility of the rule of law and criminal justice. Hindu nationalists are revolting all around India especially against Muslims because they are the largest minority in India constituting 13.4% of total population and because Hindus have resentment toward their religion, Christians and Sikhs are no exception to their violence because they too constitute 2.3% and 1.9% of total Indian population.
Unfortunately, India under Narendra Modi is crawling from the world's biggest liberal democracy to illiberal majoritarian democracy which is promoting and safeguarding only Hindu's civil rights and liberties and that which is negating minority's civil liberties and civil rights especially rights and liberties of Muslims of India. One such example of this is the Citizenship Amendment Bill (CAB).Under the act, for the first time in India, religion is a basis for granting citizenship. According to some this citizenship amendment bill by BJP is an intentional act in order to marginalize Muslims from mainstream politics. In addition to this, Muslims are not only being tortured at their religious places for their religious affiliations, but they are also being tortured at their educational institutions which is evident from a video of 15 December 2020, where Delhi police brutally tortured Muslims students of Jamia Millia Islamia university.
Keeping in mind Narendra Modi's illiberal majoritarian democracy, the future of liberal democracy or pluralistic India appears to be gloomy, where the future of Indian minorities especially Muslims is a big question mark.
CoVID-19 Control: Can Pakistan Learn From China?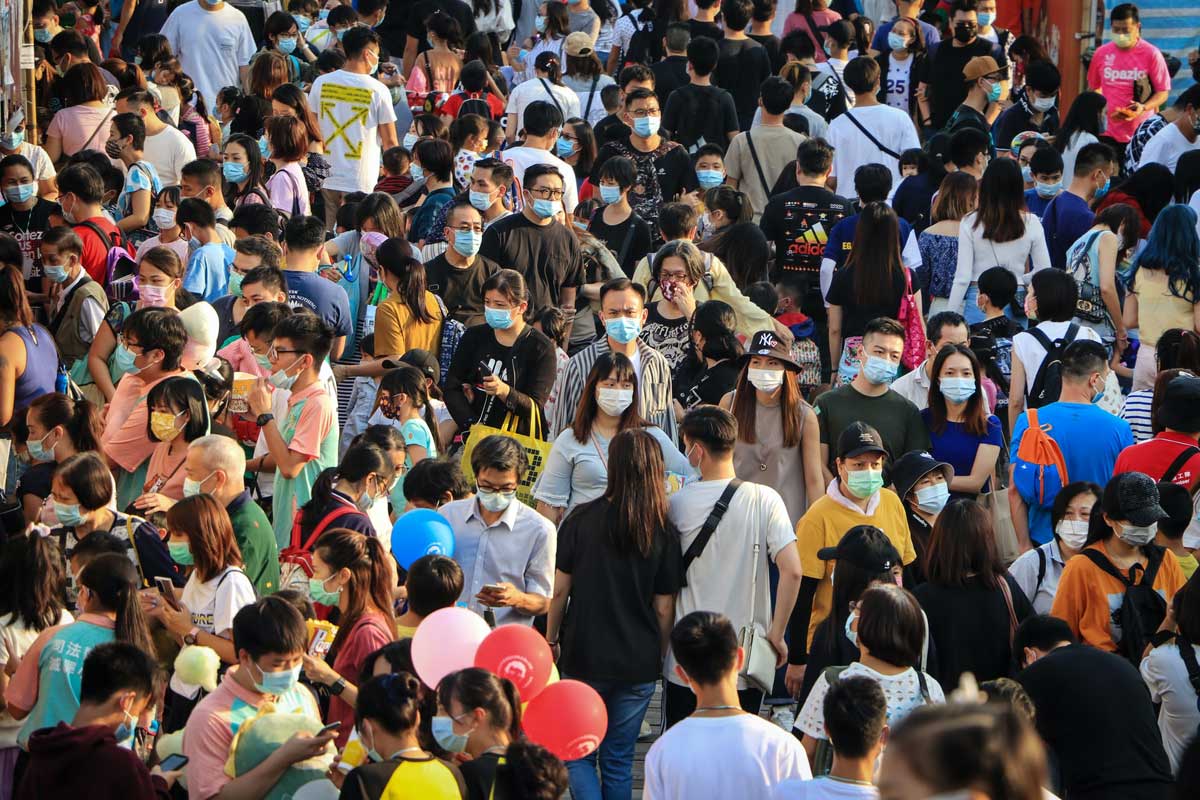 It has been over a year since the first case of CoVID-19 was confirmed in Pakistan. The tally has reached 721,018 confirmed cases, 15,443 have died and 4,143 critical cases by 11thApril2021. Across many countries, since January 2020, a massive surge of research into CoVID-19 had enabled the scientific and medical community to better understand how to manage and eliminate the virus through public health interventions. Today, we have learned, CoVID-19 causes acute symptoms and death. We have learned, immunity lasts at least eight months and we also have five licensed vaccines. We have learned, the long-term effects of CoVID-19 and the morbidity attached to having this virus. We have learned, virus transmission occurs through droplets and aerosols spread through coughing, sneezing, breathing and speaking. We also have learned, stopping the spread of CoVID-19 requires people to avoid mixing though restrictions on social life. We have learned, the virus can mutate into various strains that can be more transmissible – and we also have understand cat-and-mouse game between vaccine and variants.
To alleviate the destructive effects of CoVID-19 on the economy, Pakistan has sought debt relief of slightly around $2 billion from its G20 creditors. In addition to the G20 countries, China was the largest bilateral creditor with $9 billion, followed by Japan with $5 billion. By early April 2020, when there were just about 2,000 CoVID-19 positive cases in Pakistan, the World Bank approved $200 million package to help Pakistan. Likewise, the International Monetary Fund (IMF) had approved the payout of $1.386 billion as financial support to Pakistan to meet its urgent balance of payment needs halting from the CoVID-19 outbreak. Further, to support Pakistan's public health response to the CoVID-19 and allow to meet the basic needs of the vulnerable and poor segment of society, the Asian Development Bank (ADB) approved $500 million emergency assistance loan to Pakistan. Similarly, The Islamic Development Bank (IDB) also provided a $650 million financial package to support Pakistan in its efforts against the CoVID-19. All these grants were provided to Government of Pakistan to assist in effective and timely action in response to the spread of the CoVID-19. The objective was to strengthen Pakistan's public health infrastructure and to alleviate socioeconomic disruptions due to the pandemic. Despite huge grants and substantial endowments, Pakistan's response to the CoVID-19 has been unsatisfactory. Lack of basic healthcare infrastructure, disease surveillance and management system, and inconsistent implementation of policies and SOPs resulted in the rapid and incessant spread of third-wave of CoVID-19 throughout the county.
China's extraordinary organized and preventive risk management approach, established on coalition between government officials, virologists, epidemiologists and public health experts, has demonstrated to be successful in containing and controlling CoVID-19.The experience in China emphasized the significance of listening to science and public health experts during pandemic event. Firstly, China's response demonstrates the value of national research and public health capability. Huge investment in research and development rendered China much better prepared for CoVID-19. China's experience indicates the value of investing in national health and research scheme to boost laboratory capacity along with workforce. They are essential to a rapid and effective national response to health emergencies and to national health security. Secondly, a strong foundation of research and development cannot ensure effective control without powerful top-level political dedication to use science to confront the outbreak. Government and leaders must respect science, understand its significance, and act on science-based advice in a way that is best for society. Thirdly, attaining speedy and successful implementation of control measures for CoVID-19 requires extensive community engagement. Public solidarity during the CoVID-19 outbreak in China had been unprecedented. Control measures that could sacrifice personal freedom were accepted readily by the nation.
To be brief, cricket is to South Asia and football is to Europe. In fighting CoVID-19, everyone is equal. Everyone has the identical liability and shares the equal threat. The effective implementation of prevention and control measures in China is a model for Pakistan other parts of world to follow. From the beginning, a science-based, risk-informed and phased approach was taken, with a clear appreciation and enthusiasm. Today, China has restarted its economy, reopened and almost returned to normality. The key of success story is to make everybody responsible, get every single division involved and held executives accountable. These are the most prominent lessons Pakistan could learn from China at national and local levels. After the failure of "Smart-Lockdown" strategy, Pakistan needs to choose a strict strategy, should follow the example of China and continue the lockdown until the number of CoVID-19 infections is brought close to zero; the strategy should then be to maintain infection rates at very low level until vaccination is done. China's epidemic management provides an important experience from which countries such as Pakistan can learn. This applies in particular to Pakistan, which would risk to lose many of its achievements in case of a severe third wave of the epidemic. Government of Pakistan should involve not only public health experts, virologists and epidemiologists, but also scientist and respect science advice when making any decision that is required to keep the epidemic under control. The rest of the world can also learn from China's success in bringing outbreak under control.