The outermost regions and the EU: a privileged, renewed and strengthened partnership
The Commission is today presenting a new strategy for the outermost regions, those nine regions located thousands of kilometres from continental Europe, to help them fulfil their full potential.
For many years the EU has acknowledged the specific features common to the Azores, the Canary Islands, Guadeloupe, Guyana, Madeira, Martinique, Mayotte, Réunion and Saint Martin, and has afforded them a special status. For the first time, however, the Commission is working with the Member States to establish customised support to help these regions build on their unique assets and create opportunities for their inhabitants.
European Commission President, Jean-Claude Juncker, said: "I have always paid particular attention to the nine regions we call the outermost regions, which are first and foremost European regions, and which project Europe's presence in the world. This strategy, which provides the basis for a renewed, strengthened and privileged partnership, is a new specific example of a Europe that protects, provides the means to act and offers equal opportunities to everyone."
Commission Vice-President responsible for Jobs, Growth, Investment and Competitiveness, Jyrki Katainen, said: "We want these regions to have easier access to the European fund for strategic investment, which is at the heart of the investment plan. A dedicated initiative with the European Investment Bank will help, with enhanced technical support, to make the planning and financing of projects more effective."
The Commissioner for Regional Policy, Corina Crețu, added: "The EU is helping these regions to overcome their difficulties, so that none of them feel isolated or left behind. They have many extraordinary assets, such as blue growth, space sciences and renewable energies, and we will also help them to reap the benefits of globalisation."
The EU is committed to the outermost regions, together with the Member States.
The Commission will seek to shape policies that better reflect these regions' realities and interests, particularly when negotiating trade or fisheries agreements.
For that purpose, a platform for dialogue will bring together the regions and their Member States, the European institutions and private stakeholders, who will meet to exchange views during the legislative process. The Commission will also establish, on request, special working groups on specific issues, such as making the best use of European funds or promoting employment.
The strategy stresses clearly that ensuring these regions' prosperity is a shared responsibility among the regions, Europe and the Member States, which must show the political will to support these regions on the path to growth.
The EU helps these regions to capitalise on their strengths in a globalised economy
The strategy supports their full integration into their surrounding regions by means of joint projects with neighbouring countries, which could receive European funds in the future for the prevention of natural risks, waste management, transport or energy, to give some examples.
In order to promote innovation and investment, the EU will help the regions to participate in the Horizon 2020 research programme, with special coordination and support action. A new initiative will be created under the Juncker Plan with the aim of facilitating regions' access to the European fund for strategic investments (EFSI), in particular via a single access point within the European Investment Advisory Hub.
Making use of the smart specialisation model, which has proved its worth, the strategy seeks to help the regions to build on their assets, supporting greater innovation in traditional sectors such as fisheries and agri-food. To that end the Commission will provide for the POSEI programmes to continue beyond 2020 and will assess whether State aid can be used to support the renewal of small-scale fishing fleets.
The EU is working to create equal opportunities for everybody in these regions
In order to promote the acquisition of skills and mobility, Europe will give young people in these regions a financial boost to enable more of them to participate in the Erasmus programme and in the European Solidarity Corps.Furthermore, better transport links are crucial to these regions' economic development and to their inhabitants' quality of life. The Commission will launch a study to identify their connection needs and, where justified, undertakes to co-finance ports and airports.
The EU protects these regions from the effects of climate change
Extreme weather events, such as Hurricane Irma, have demonstrated that these regions need help in tackling the effects of climate change. The EU will incorporate the challenges facing them into its LIFE programme and its strategy on adaptation to climate change, which is currently being evaluated with a view to possible revision. In order to support the reconstruction efforts in Saint-Martin/Sint-Maarten, the Commission is currently considering the best way to combine different European funds.
Background:
Article 349 of the Treaty on the Functioning of the European Union acknowledges the special characteristics of the outermost regions and affords them a special status.
In 2004, the Commission presented a first strategy aimed at shaping the partnership between the European institutions and these regions. That strategy is now being renewed in order to tackle persistent challenges, such as high unemployment rates, particularly among young people, greater vulnerability to the effects of climate change and a dependence on economic sectors which have not incorporated innovative processes.
Most of the measures under this strategy respond specifically to requests made by the presidents of the outermost regions in a memorandum submitted to President Juncker at the 4th Forum of the Outermost Regions in Brussels in March 2017.
Advancing the EU social market economy: adequate minimum wages for workers
The Commission today proposes an EU Directive to ensure that the workers in the Union are protected by adequate minimum wages allowing for a decent living wherever they work. When set at adequate levels, minimum wages do not only have a positive social impact but also bring wider economic benefits as they reduce wage inequality, help sustain domestic demand and strengthen incentives to work. Adequate minimum wages can also help reduce the gender pay gap, since more women than men earn a minimum wage. The proposal also helps protect employers that pay decent wages to workers by ensuring fair competition.
The current crisis has particularly hit sectors with a higher share of low-wage workers such as cleaning, retail, health and long-term care and residential care. Ensuring a decent living for workers and reducing in-work poverty is not only important during the crisis but also essential for a sustainable and inclusive economic recovery.
President of the European Commission Ursula von der Leyen said: "Today's proposal for adequate minimum wages is an important signal that also in crisis times, the dignity of work must be sacred. We have seen that for too many people, work no longer pays. Workers should have access to adequate minimum wages and a decent standard of living. What we propose today is a framework for minimum wages, in full respect of national traditions and the freedom of social partners. Improving working and living conditions will not only protect our workers, but also employers that pay decent wages, and create the basis for a fair, inclusive and resilient recovery."
Executive Vice-President for an Economy that Works for People, Valdis Dombrovskis, said: "It is important to ensure that also low wage workers benefit from the economic recovery. With this proposal we want to make sure that workers in the EU earn a decent living wherever they work. Social partners have a crucial role to play in negotiating wages nationally and locally. We support their freedom to negotiate wages autonomously, and where this is not possible, we give a framework to guide Member states in setting minimum wages."
Nicolas Schmit, Commissioner for Jobs and Social Rights, said: "Almost 10% of workers in the EU are living in poverty: this has to change. People who have a job should not be struggling to make ends meet. Minimum wages have to play catch up with other wages which have seen growth in recent decades, leaving minimum wages lagging behind. Collective bargaining should be the gold standard across all Member States. Ensuring adequate minimum wages is written in black and white in Principle 6 of the European Pillar of Social Rights, which all Member States have endorsed, so we are counting on their continued commitment."
A framework for minimum wages in full respect of national competences and traditions
Minimum wages exist in all EU Member States. 21 countries have statutory minimum wages and in 6 Member States (Denmark, Italy, Cyprus, Austria, Finland and Sweden) minimum wage protection is provided exclusively by collective agreements. Yet, in the majority of Member States, workers are affected by insufficient adequacy and/or gaps in the coverage of minimum wage protection. In light of this, the proposed Directive creates a framework to improve the adequacy of minimum wages and for access of workers to minimum wage protection in the EU. The Commission's proposal fully respects the subsidiary principle: it sets a framework for minimum standards, respecting and reflecting Member States' competences and social partners' autonomy and contractual freedom in the field of wages. It does not oblige Member States to introduce statutory minimum wages, nor does it set a common minimum wage level.
Countries with high collective bargaining coverage tend to have a lower share of low-wage workers, lower wage inequality and higher minimum wages. Therefore, the Commission proposal aims at promoting collective bargaining on wages in all Member States.
Countries with statutory minimum wages should put in place the conditions for minimum wages to be set at adequate levels. These conditions include clear and stable criteria for minimum wage setting, indicative reference values to guide the assessment of adequacy and regular and timely updates of minimum wages. These Member States are also asked to ensure the proportionate and justified use of minimum wage variations and deductions and the effective involvement of social partners in statutory minimum wage setting and updating.
Finally, the proposal provides for improved enforcement and monitoring of the minimum wage protection established in each country. Compliance and effective enforcement is essential for workers to benefit from actual access to minimum wage protection, and for businesses to be protected against unfair competition. The proposed Directive introduces annual reporting by Member States on its minimum wage protection data to the Commission.
Background
President von der Leyen promised to present a legal instrument to ensure that the workers in our Union have a fair minimum wage at the start of her mandate and repeated her pledge in her first State of the Union address on 16 September 2020.
The right to adequate minimum wages is in Principle 6 of the European Pillar of Social Rights, which was jointly proclaimed by the European Parliament, the Council on behalf of all Member States, and the European Commission in Gothenburg in November 2017.
Today's proposal for a Directive is based on Article 153 (1) (b) of the Treaty on the Functioning of the EU (TFEU) on working conditions. It follows a two-stage consultation of social partners carried out in accordance with Article 154 TFEU. The Commission's proposal will now go to the European Parliament and the Council for approval. Once adopted, Member States will have two years have to transpose the Directive into national law.
Somalia Scales up Social Protection Measures as COVID-19 Constrains Economic Growth
Somalia's economic growth is forecast to contract significantly due to the negative impacts of COVID-19 (coronavirus), the locust infestation and extreme flooding. The economy is projected to contract by 1.5 percent in 2020, down from earlier estimate of 3.2 percent before the pandemic.
The latest World Bank Somalia Economic Update says COVID-19 has impacted all sectors of the economy leading to declines in revenue for both Federal and state governments. The pandemic has limited livestock exports, trade taxes and remittances, with direct impact on poor households, services and core government functions. The authorities have launched a coordinated national response to the crisis. In the short-term, the government prioritized containment of the pandemic's spread through promoting social distancing, restrictions of large public gatherings, a partial domestic lockdown, and strengthening disease surveillance and health interventions.
Somalia also instituted fiscal measures aimed at increasing the health sector budget to help fight the pandemic at both Federal government and member states, utilizing concessional financing to strengthen the healthcare system already constrained by lack of resources. The authorities expanded the safety net programs to cushion the poor and most vulnerable households. As a result, expenditure pressure is anticipated in 2020 driven by increased intergovernmental grants and social benefits in response to the triple crisis.
"Together with other development partners, we moved swiftly to alleviate the health, social and economic impact of COVID-19 by helping scale health sector and livelihoods financing, specifically supporting the design and launch a cash transfer program, locally referred to as Baxnaano, that puts money directly in the hands of the most vulnerable households," said the World Bank Country Manager for Somalia, Kristina Svensson. "Scaling up social protection measures will greatly support the 30 percent of Somalis who face the threat of losing remittances as a source of livelihood."
The onset of COVID-19 interrupted the nascent rebound in Somalia's economy that had begun since 2016/17 following a recovery from earlier droughts and narrowed the 2.9 percent GDP growth gains in 2019. However, as the effects of COVID-19 wane over the medium term, the economy is expected to pick up moderately to 2.9 percent in 2021 and reach pre-COVID-19 levels of 3.2 percent by 2022.
To support the medium-term recovery, the report notes there is need to consider protecting jobs and incomes by providing liquidity and trade financing including emergency loans for nascent small and medium-size enterprises. Further, revenue mobilization and collection need to be scaled significantly beyond the Benadir region. Similarly, efforts to harmonize taxes across the federal and state governments, remove internal trade barriers, and clearly define revenue sharing need to be intensified along with deepening the fiscal federalism agenda and dialogue. Such measures will increase the fiscal space of both the federal and state governments.
"Continuing support for a vibrant financial system as an engine of economic growth under the Revenue Act and the Customs Reform Roadmap while also shoring up remittance flows is particularly key at this time to help the country implement financial sector reforms and to build back better. said John Randa, World Bank Senior Economist and Lead Author of the report. "This could be achieved by improving core government departments, deepening financial sector supervision, improving the payment system, strengthening the anti–money laundering, and support collateralized lending and mitigate credit risk."
The special focus section of the report considers options to strengthen security sector reforms in Somalia. It notes that better accountability and effectiveness in the security sector have been ensured by a commitment to public finance reforms. Nonetheless, the security sector will continue to need significant external and domestic resources to implement the ambitious National Security Architecture agreed to by the international community and the government in London in 2017.
Commission proposes new 'Single Window' to modernise and streamline customs controls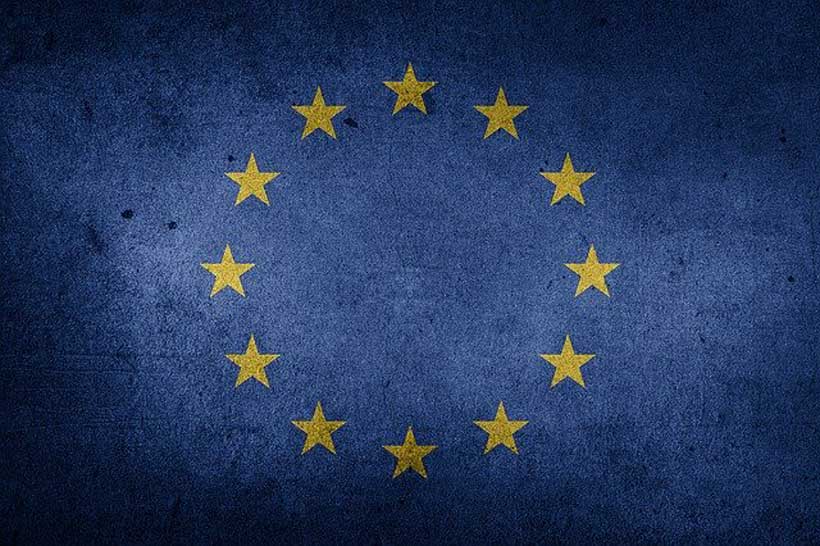 The European Commission has today proposed a new initiative that will make it easier for different authorities involved in goods clearance to exchange electronic information submitted by traders, who will be able to submit the information required for import or export of goods only once. The so-called 'EU Single Window Environment for Customs' aims to enhance cooperation and coordination between different authorities, in order to facilitate the automatic verification of non-customs formalities for goods entering or leaving the EU.
The Single Window aims to digitalise and streamline processes, so that businesses will ultimately no longer have to submit documents to several authorities through different portals. Today's proposal is the first concrete deliverable of the recently adopted Action Plan on taking the Customs Union to the next level. It launches an ambitious project to modernise border controls over the coming decade, in order to facilitate trade, improve safety and compliance checks, and reduce the administrative burden for companies.
Paolo Gentiloni, Commissioner for the Economy, said: "Digitalisation, globalisation and the changing nature of trade present both risks and opportunities when it comes to goods crossing the EU's borders. To rise to these challenges, customs and other competent authorities must act as one, with a more holistic approach to the many checks and procedures needed for smooth and safe trade. Today's proposal is the first step towards a fully paperless and integrated customs environment and better cooperation between all authorities at our external borders. I urge all Member States to play their part in making it a true success story."
Each year, the Customs Union facilitates the trade of more than €3.5 trillion worth of goods. Efficient customs clearance and controls are essential to allow trade to flow smoothly while also protecting EU citizens, businesses and the environment. The coronavirus crisis has highlighted the importance of having agile yet robust customs processes, and this will become ever more important as trade volumes keep on increasing and new challenges related to digitalisation and e-commerce, such as new forms of fraud, emerge.
Currently, the formalities required at the EU's external borders often involve many different authorities in charge of different policy areas, such as health and safety, the environment, agriculture, fisheries, cultural heritage and market surveillance and product compliance. As a result, businesses have to submit information to several different authorities, each with their own portal and procedures. This is cumbersome and time-consuming for traders and reduces the capacity of authorities to act in a joined-up way in combatting risks.
Today's proposal is the first step in creating a digital framework for enhanced cooperation between all border authorities, through one Single Window. The Single Window will enable businesses and traders to provide data in one single portal in an individual Member State, thereby reducing duplication, time and costs. Customs and other authorities will then be able to collectively use this data, allowing for a fully coordinated approach to goods clearance and a clearer overview at EU level of the goods that are entering or leaving the EU.
This is an ambitious project that will entail significant investment at both EU and Member State level, in order to be fully implemented over the next decade or so. The Commission will support Member States in this preparation, where possible, including through funding from the Recovery and Resilience Facility, to enable them to reap the full, long-term benefits of the Single Window.
Background
The EU is the largest trading bloc in the world, accounting for 15% of the world trade. In 2018, almost 343 million customs declarations were handled by more than 2,000 EU customs offices, who collected €25.3 billion in customs duties.
The Single Window is part of the new Customs Union Action Plan, which sets out a series of measures to make EU customs smarter, more innovative and more efficient over the next four years. In her Political Guidelines, President von der Leyen announced plans for an integrated European approach to customs risk management, which supports effective controls by EU Member States. The measures will strengthen the Customs Union and enhance its ability to collect EU revenues and protect the security, health and prosperity of EU citizens and businesses.