Rohingya crisis: Donors pledge $344 million at UN-backed conference to support aid efforts
A United Nations-supported humanitarian conference today raised more than $344 million to fund critical relief programmes for Rohingya refugees and host communities in Bangladesh.
The exodus – which began in late August – continues unabated, making the crisis the fastest growing refugee emergency in the world today. As of Sunday, some 603,000 refugees are estimated to have arrived in Bangladesh and thousands more reportedly remain stranded in Myanmar without the means to cross the border.
"Humanitarian donors have today expressed their solidarity and compassion with the families and communities in need," said Mark Lowcock, the Under-Secretary-General for Humanitarian Affairs and UN Emergency Relief Coordinator.
"These very generous pledges must now quickly translate into life-saving relief for the vulnerable refugees and support to host communities who have been stretched to the limit," he added.
Since the crisis began, UN agencies have ramped up their relief efforts, including conducting a massive immunization campaign that inoculated more than 700,000 people against cholera, as well as providing food assistance to hundreds of thousands of refugees.
However, the scale of the crisis has overwhelmed the response, and emergency shelters, blankets, clean water, health care and other forms of aid are urgently needed. Adding to the complexity is that Bangladesh was already hosting about 200,000 Rohingya refugees prior to the crisis.
"More than 800,000 stateless Rohingya refugees in Bangladesh aspire to a life that meets their immediate needs for food, medicine, water, and shelter. But beyond that, a life that has hope for the future where their identity is recognised, they are free from discrimination, and are able to return safely to their homes in Myanmar," said UN High Commissioner for Refugees Filippo Grandi.
"As we come together in solidarity, I want to thank Bangladesh and its refugee-hosting communities and the donors for supporting them," he added.
There were a total of 35 pledges made today, including money pledged and committed since 25 August as well as new announcements. Several donors also announced in-kind assistance worth more than $50 million. Fundraising campaigns are also underway in several countries.
One such initiative is the UN World Food Programme's app ShareTheMeal, which launched a worldwide campaign on Sunday to raise funds to feed Rohingya refugee children and provide them with vital nutrition with a simple tap on their phones.
The pledging conference was co-organized by the UN Office for the Coordination of Humanitarian Affairs (OCHA), the Office of the UN High Commissioner for Refugees (UNHCR) and the International Organization for Migration (IOM). It was co-hosted by the European Union and the Government of Kuwait.
Also speaking today, IOM Director General William Lacy Swing underscored that while sustainable life-saving assistance for the refugee population in Bangladesh needs to be ensured, the root causes of the crisis need to be addressed.
"We must urge international leaders to support the peaceful resolution of this decade-long crisis in Myanmar and insist that the authorities create conditions of safety, security and dignity in Rakhine state to one of the world's most persecuted populations," he said.
Adding that the recommendations of the Rakhine Advisory Commission offer a way forward to peaceful co-existence, Mr. Swing underscored that the implementation must start immediately and that the first step is to allow humanitarians to resume their work in the northern part of Rakhine state.
Value Chains Idea Contest Launched To Support Ethnic Minority Communities In Vietnam
Viet Nam's Committee for Ethnic Minorities Affairs, the World Bank and Australian Department of Foreign Affairs and Trade today jointly launched the "Value Chains Idea Contest" to support ethnic minority communities in Viet Nam.
The contest was launched at a ceremony today to support the development and implementation of new, innovative ideas regarding value chains, expanding market access opportunities for products of ethnic minorities in Vietnam while contributing to the preservation and promotion of cultural strength and traditional knowledge of Vietnamese ethnic minority communities as well as enhancing the role and capacity of ethnic minority women and youth in escaping poverty and bringing prosperity themselves and their communities. The contest is hosted by the Committee for Ethnic Minority Affairs, and supported by the World Bank (WB) and the Australian Government (through the Australian-Bank Partnership – Phase II).
The ceremony was attended by the Minister, Chairman of the Committee for Ethnic Minority Affairs (CEMA); Secretary of the Central Committee of the Ho Chi Minh Communist Youth Union; Country Director for the World Bank in Vietnam; Chargé d'Affaires of the Australian Ambassador to Vietnam; representatives from Ministries, sectors, ministries equivalent agencies; press and media, and Humanitarian Ambassador, Miss Universe Vietnam, H'Hen Nie.
This event is part of series of activities of CEMA and international partners, media partners and Party and Government agencies to support ethnic minorities to catch up with national trends of start-ups contributing to poverty reduction and boosting prosperity in ethnic minority areas, including:
National forums on entrepreneurship and value chain for ethnic minorities;
Series of ceremonies honoring distinguished ethnic minorities start-ups;
Program to support market link for ethnic minority products and markets;
Ethnic Minority Development Communication Program;
And "Value Chains Idea Contest."
Eligible candidates include: individuals, groups of individuals, small and medium enterprises, cooperatives, cooperative groups, ethnic minorities, etc. with ideas for ​​developing cooperation or partnerships with ethnic minorities anywhere in Vietnam, which contribute to solving one or both of the following issues: i) Developing value chains benefiting ethnic minority women and youth; ii) Creating an enabling environment for the development of value chains which benefit ethnic minorities, especially women and youth.
ADB Ranked First on Aid Transparency among Development Organizations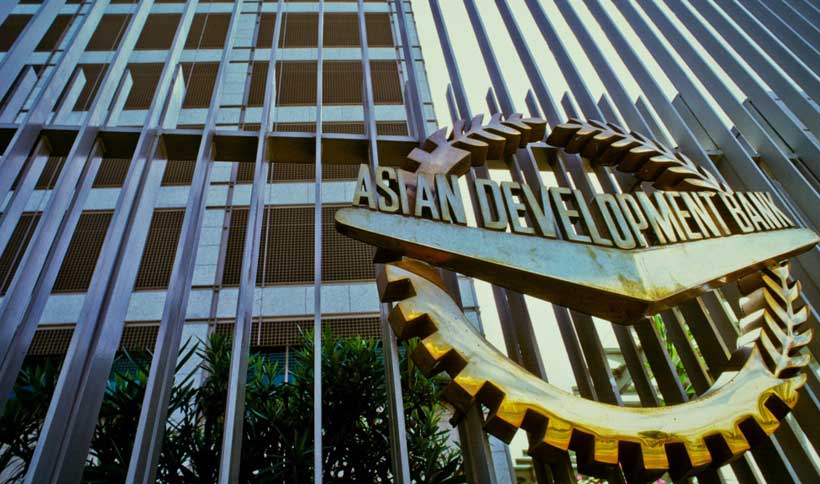 The Asian Development Bank (ADB) ranked first in the 2018 Aid Transparency Index (ATI), an independent measurement of aid transparency spearheaded by British nongovernment organization Publish What You Fund, launched today at the Brookings Institution in Washington, D.C.
This is the first time that ADB ranked No. 1 in the ATI, which had its pilot run in 2011.  From a score of 84.9% in the 2016 ATI, ADB's score improved to 98.6% in the 2018 ATI.
Out of 45 of the world's leading development organizations, ADB and six other organizations—the United Nations Development Programme, UK Department for International Development, African Development Bank, Millennium Challenge Corporation, World Bank-International Development Association, and Inter-American Development Bank—were classified in the top category of "very good" or with a score of at least 80%.
"I am proud of the progress that ADB has made since the last Aid Transparency Index," said ADB President Mr. Takehiko Nakao. "This reflects a cross-organizational commitment, including at the highest level, to improving the quality of our open data. Transparency is a critical aspect of effective development work and we are glad to be at the forefront of it."
The 2018 ATI report took note of the "unprecedented amounts of timely aid and development data [that] are available in an open and comparable format" and highlighted that ADB is one of "only two organizations publishing all index indicators in the ATI standard, making their information fully open and comparable."
ADB has been working to improve the disclosure of its aid data in terms of quality and scope. Starting 2016, ADB has been reviewing its available information, shepherded by a dedicated team of staff from various ADB departments who are ensuring adherence to standards.
Climate-friendly initiatives and actions essential for tourism
The Secretary-General of the World Tourism Organization (UNWTO), Zurab Pololikashvili, called for the tourism sector to take more action to combat climate change and biodiversity loss during the 30th joint meeting of its Commissions for South Asia and Asia-Pacific in Fiji (18-20 June 2018).
Adding his voice to that of the host country, Mr. Pololikashvili advocated for stronger partnerships and incentives for governments, businesses and crucially tourists themselves to make a difference in climate action efforts. He also made clear that sound policies must be built upon accurate evidence, requiring the tourism sector to better measure its impact on sustainability – while acknowledging progress has been made in this regard, including UNWTO's development of a statistical framework to measure sustainable tourism.
The remarks were made as part of a regional seminar on how tourism impacts upon sustainable development efforts in the region and globally, held as part of the meeting in the Fijian city of Nadi. The seminar featured deep dialogue on how tourism policies, partnerships and investments can tackle climate change and biodiversity loss.
This was the first Joint Commission meeting held in a Pacific island nation. The meeting and seminar highlighted the need for developing island countries to collaborate on actionable policies, with measurable results, to address climate change and biodiversity protection within the tourism sector. UNWTO also pledged to raise further awareness of climate change's impacts and effects on tourism through capacity building and educational opportunities.
"This is the perfect place to have this conversation on climate change, as Fiji continues to lead the efforts on climate resilience and sustainability not only within the country but in the entire region. This was also demonstrated during the Global Climate Summit COP 23, when the Government of Fiji committed to the development of sustainable tourism as a tool to tackle climate change", said Mr. Pololikashvili.