Fiji Issues First Developing Country Green Bond, Raising $50 Million for Climate Resilience
Fiji has become the first emerging market to issue a sovereign green bond, raising 100 million Fijian dollars, or US$50 million, to support climate change mitigation and adaption.
Home to over 870,000 people, Fiji's 300 volcanic islands include low-lying atolls that are highly susceptible to cyclones and floods. In 2016, Tropical Cyclone Winston—the most intense tropical cyclone in the Southern Hemisphere on record—passed directly over Fiji, causing economic losses that amounted to almost one third of the country's GDP. Like all Pacific island states, Fiji is also highly vulnerable to the impact of climate change: close to 20 percent of the region's 10 million people could be displaced due to climate change by 2050.
Green bonds are fixed income, liquid financial instruments that are used to raise funds dedicated to climate-mitigation, adaptation, and other environment-friendly projects. This provides investors an attractive investment proposition as well as an opportunity to support environmentally sound projects.
At the request of Fiji's Reserve Bank, the World Bank and the International Finance Corporation (IFC), a member of the World Bank Group focusing on private sector, provided technical assistance to assist the government in issuing a sovereign green bond. This collaboration took place under a broader, three-year Capital Markets Development Project supported by the Australian Government. Through this partnership, Australia and IFC are helping stimulate private sector investment, promote sustainable economic growth and reduce poverty in the Pacific.
Projects financed from the Fiji green bond will follow the internationally developed Green Bond Principles, and will focus primarily on investments that build resilience against the impacts of climate change. Sustainalytics US (Sustainalytics), a provider of environmental, social and governance research and analysis, evaluated Fiji Sovereign's green bond transaction and its alignment with the Green Bond Principles. Fiji will also use bond proceeds for projects supporting its commitment to achieve 100% renewable energy and reduce its CO2 emissions in the energy sector by 30% by 2030.
Fijian Prime Minister and President of COP23 Frank Bainimarama said: "The Fijian people, along with every Pacific Islander, live on the front lines of climate change. The rising seas, changing weather patterns and severe weather events are threatening our development, our security and the Fijian way of life, along with the very existence of some of our low-lying neighbors. I have made access to climate finance a key pillar of our upcoming COP23 Presidency, and we are proud to set an example to other climate-vulnerable nations by issuing this green bond to fund our work to boost climate resilience across Fiji. By issuing the first emerging country green bond , we are also sending a clear signal to other nations that we can be creative and innovative in mobilizing funds and create win-win outcomes for countries and investors in adapting to the serious effects of climate change."
"With this bond, Fiji has demonstrated that green capital markets can be created in emerging economies, and that all countries, big and small, have an important role to play in facilitating climate solutions," World Bank Group President Jim Yong Kim said. "As it takes the helm of COP23, Fiji is uniquely positioned to inspire other countries to meet their respective targets and build resilience against climate change."
The World Bank and IFC are among the pioneers of the green bond market. The World Bank issued the first green bond in 2008. Since then, both institutions have provided leadership by issuing green bonds across a range of currencies, tenors and volumes; helping to define best practice for reporting and standards; and working with countries to facilitate the development of domestic green bond markets. The global green bond market is expected to reach US$134.9 billion in 2017.
The Government of Fiji will chair the 23rd Climate Change Conference (COP23) in Bonn, Germany from November 6-17, 2017. Prime Minister Voreqe Bainimarama has given high priority to COP23 and aims to continue the momentum for action since the entry into force of the Paris Climate Change Agreement last year.
'Overzealous' security services undermining South Sudan peace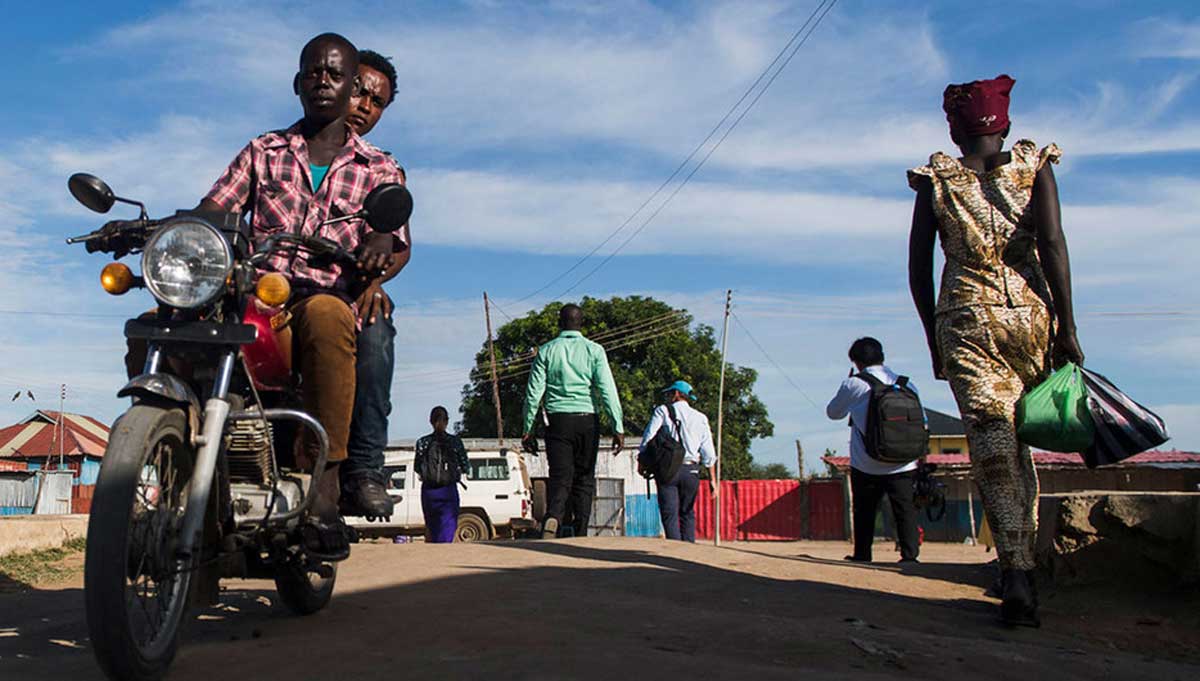 State security forces in South Sudan have been responsible for imposing new and potentially arbitrary restrictions against the country's most prominent civil society leaders, issuing "credible" death threats that have undermined peace efforts, UN-appointed independent rights experts said on Wednesday.
In an alert, the Commission on Human Rights in South Sudan alleged that "overzealous" security forces had prevented dissent so dramatically, that civic space was now eroding "at an accelerating pace", forcing rights defenders to flee and discouraging others from taking their place. 
"The State's targeting of high-profile human rights defenders will have a chilling effect on civil society and will discourage public participation and corrode confidence in the important processes of transitional justice, constitution making and national elections, which are essential for the success of the transition envisaged by the 2018 Revitalised Peace Agreement," said Commissioner Andrew Clapham.  
Communication breakdown
The actions of the National Security Services (NSS) have included detentions, raids, a likely internet shutdown and an enhanced security presence on the streets of Juba, the panel said in a statement.
Those targeted by threats, harassment and intimidation have included prominent human rights defenders, journalists and civil society actors. Many have played a key role in the country's peace and justice processes. 
"Jame David Kolok and Michael Wani are among those now sheltering outside the country in fear for their lives," the UN Commission said, in reference to Mr. Kolok's membership of the Technical Committee to Conduct Consultative Process on Truth, Reconciliation and Healing – a position reaffirmed in May by the Ministry of Justice and Constitutional Affairs.
Frozen out
Mr. Wani had been a youth representative on the National Constitution Amendment Committee, according to the UN panel, which noted that both men's bank accounts, "and those of the non-government organisations they lead, are among those recently blocked on government orders, with other civil society actors also affected".
The 2018 Revitalised Agreement for the Resolution of Conflict in South Sudan contains power-sharing arrangements between President Salva Kiir and opposition leader, Riek Machar.
The accord requires the drafting of a permanent Constitution and the establishment of a Commission on Truth, Reconciliation, and Healing.
Although implementation of these and other measures – such as public consultation requirements – have been slow, government leaders have renewed pledges and taken steps toward these in recent months, the UN Commission said.
"These latest restrictions and acts of harassment follow the formation on 30 July of a new civil society coalition whose members planned a public assembly to take place on 30 August," it explained.
Clampdown in Juba
The UN Commission – which was appointed by the Human Rights Council in March 2016 to investigate crimes linked to civil war that erupted in 2011 – noted that this public assembly could not take place amid "detentions, raiding of premises, an apparent internet shutdown, and an enhanced presence of security forces on the streets of Juba".  
Numerous civil society leaders are still in detention and their wellbeing is unclear, the commissioners said.
"The State's authorities must respect and protect the rights of human rights defenders; this is an obligation under international law," said Commissioner Barney Afako. "It would also demonstrate that South Sudan's commitment to strengthening its systems for the consolidation of human rights is genuine." 
Restore sexual, reproductive health rights lost during COVID, rights expert urges
Sexual and reproductive health rights, are human rights, the independent UN expert on the right to health reminded Member States in the General Assembly on Wednesday, saying that it was essential to restore services in the field, that have been eroded during the COVID-19 pandemic
"Millions of women globally had limited or no access to maternal and new-born healthcare, some 14 million women lost access to contraception, and specialized services for victims of gender-based violence became inaccessible, when they were needed most", said Dr. Tlaleng Mofokeng.
The Special Rapporteur pointed out that lockdowns, movement restrictions and diversion of funds due to COVID-19 have "jeopardized access to essential sexual and reproductive health services".
In presenting her report on the effect of the pandemic on physical and mental health services, she also spoke of "new measures and laws in place across regions, further restricting access to safe abortion, a component of sexual and reproductive services encompassed in the right to health".
Reversing a legacy
As part of the right to health, the UN expert called on States to move beyond the COVID-19 pandemic to rebuild and strengthen health systems for advancing sexual and reproductive health rights for all.
"Governments must remove obstacles and ensure full access to quality services, including maternal health care, contraception and abortion services, screening for reproductive cancers and comprehensive sexual education", she said.
However, Dr. Mofokeng noted that many obstacles continue to stand between individuals and their exercise of their rights to health, rooted in patriarchy and colonialism, and others in structural and systemic inequalities.
"Patriarchal oppression is universal, permeates all societies and is at the very origin of the erosion of autonomy and the control of girls and women's bodies and sexuality to the detriment of their enjoyment of sexual and reproductive rights", she spelled out.
"Colonialism has permeated patriarchy across regions and its legacy continues today through laws, policies and practices that deny or restrict sexual and reproductive rights and criminalize gender diverse identities and consensual adult same-sex acts", added the Special Rapporteur.
Rooted in law
She reminded governments that sexual and reproductive health rights are rooted in binding human rights treaties, jurisprudence, and consensus outcome documents of international conferences.
"I call on States to respect and protect key principles of autonomy, bodily integrity, dignity and well-being of individuals, especially in relation to sexual and reproductive health rights", she said.
"I pledge to engage with States and all relevant actors to uphold the right of everyone to the enjoyment of the highest attainable standard of physical and mental health".
North Macedonia's Growth Projected Higher, but Economy Still Faces Risks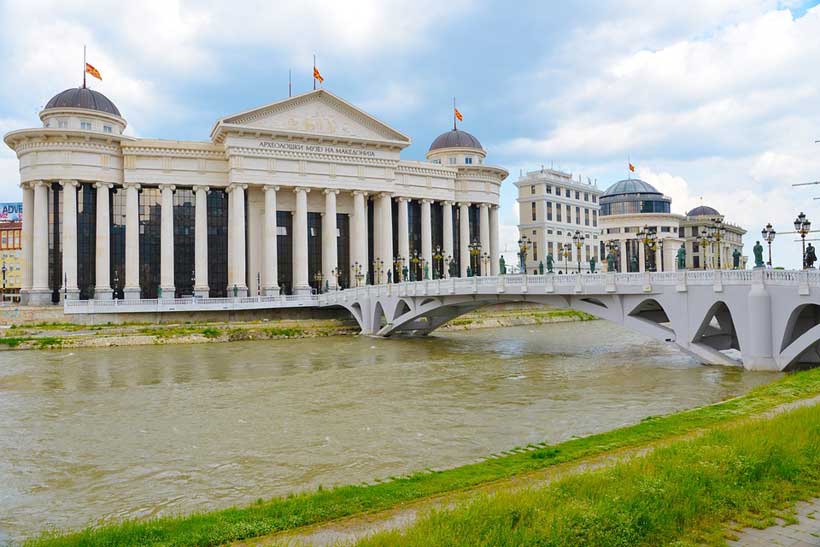 The Western Balkans region is rebounding from the COVID-19-induced recession of 2020, thanks to a faster-than-expected recovery in 2021, says the latest edition of the Western Balkans Regular Economic Report, Greening the Recovery.
The outlook for the region has improved significantly, with GDP growth now projected to reach 5.9 percent in 2021, after a 3.1 percent contraction in 2020. Growth in the region is projected at 4.1 percent in 2022 and 3.8 percent in 2023.
The poverty rate for the region is projected to resume its pre-pandemic downward trend and fall by around 1 percentage point to 20.3 percent, close to its 2019 level.
The regionwide recovery is due to strength in both domestic and external demand. A sharp rebound in domestic consumption and in travel across Europe helped boost remittances as well as tourism inflows during the 2021 peak summer season. A strong recovery in advanced economies also provided a boost to demand for the region's exports.
For North Macedonia, this translates into a growth projection of 4.6 percent for 2021, much higher than the forecast in spring. "This positive outlook is still surrounded by downside risks, with the pace of immunization low and supply chains still disrupted, while financial conditions have started tightening," said Massimiliano Paolucci, World Bank Country Manager for North Macedonia and Kosovo.
However, the recovery remains fragile. Early warning signals from the labor market call for close policy attention. Job losses from the recession and its aftermath have disproportionately affected women and youth, which may set back efforts to raise the region's perennially low rates of labor force participation. Youth unemployment rose to 37.7 percent in 2021, up 5.4 percentage points from June 2020, further worsening youth employment prospects.
"As the Western Balkans countries look to a post-pandemic future, their policy approach will need to focus on addressing key impediments to job creation and economic transformation, including green transition," said Linda Van Gelder, World Bank Regional Director for the Western Balkans. "All six countries would benefit from reforms in the business environment, governance, and digitalization, which would contribute to growth and close the gap with EU countries."
The report also looks at the macro-fiscal challenges and drivers of greening the region's growth. The Western Balkans now find themselves at a key decision point regarding the impending green transition.
Global strides toward climate action are causing fundamental changes in society. Consumer and investor preferences are shifting, green technologies and new business models are disrupting more markets, and green policies are reshaping economic landscapes. As such, greening a country's economy is becoming a decisive factor in international competitiveness and the ability to attract international finance and investments.
The Western Balkans are no exception. Still characterized by a development model tilted toward familiar brown industries, moving toward a green growth pathway is far from easy, especially in the short term. Yet, the green transition offers significant opportunities for the Western Balkans – including closer integration into Euro-centric global value chains and access to significant EU resources to help fund a green transition.
Effectively managing this green transition, including the many policy tradeoffs, will need to be a core focus of policy attention for the Western Balkans in the years ahead.