Famine can be a war crime and should be prosecuted
Famine can constitute a war crime or crime against humanity, an independent United Nations human rights expert today said, noting that more civilians die from hunger and disease related to conflicts than in direct combat.
"If the famine comes from deliberate action of the State or other players using food as a weapon of war, it is an international crime," the UN Special Rapporteur on the right to food, Hilal Elver, told journalists in New York.
The expert spoke to the media after presenting her report to the General Assembly committee dealing with social, humanitarian and cultural issues, also known as the Third Committee, where she said an estimated 70 million people in 45 countries need emergency food aid.
Those countries include Nigeria, Somalia, South Sudan, Syria and Yemen, where around 20 million people are hungry or face starvation as a result of man-made conflict.
States and other parties involved in conflicts, Ms. Elver said in a press release, need to recognize their own duty to act, and above all, avoid using hunger as a weapon of war.
The right to food is an unconditional human right and legal entitlement for all people, not a discretionary option, she added.
"It is crucial that the international community understands that it is an international crime to intentionally block access to food, food aid, and to destroy production of food."
She noted that the most serious cases of man-made famine could be referred to the International Criminal Court (ICC), but said in the press conference that this has never been done.
The independent expert urged governments to focus on peace processes and long-term policies that break the cycle of recurring famines.
UN Special Rapporteurs and independent experts are appointed by the Geneva-based Human Rights Council to examine and report back on a specific human rights theme or a country situation. The positions are honorary and the experts are not UN staff, nor are they paid for their work.
Asian countries urged to honour right to freedom of expression, over pandemic fear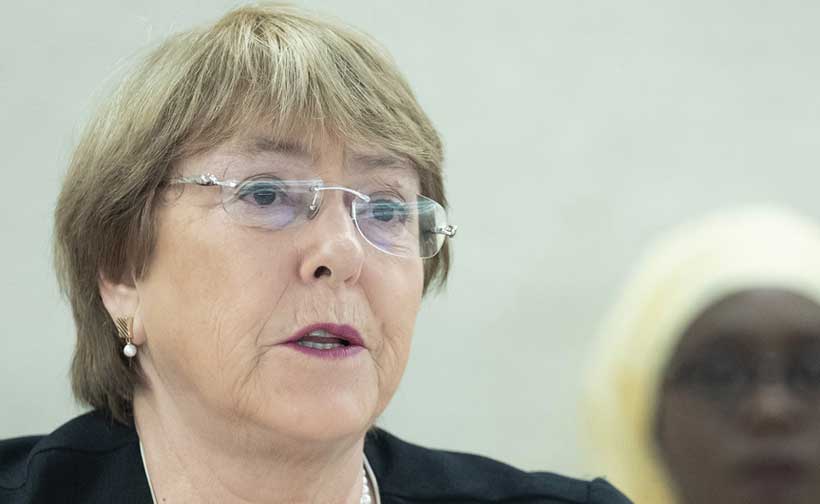 A dozen countries in the Asia-Pacific region have seen an alarming clampdown on freedom of expression during the COVID-19 crisis, UN High Commissioner for Human Rights Michelle Bachelet said on Wednesday.
In her appeal to authorities that any action they take to stop the spread of false information should adhere to the principles of legality, necessity, proportionality, Ms. Bachelet said that "in these times of great uncertainty", citizens had a right to voice their concerns.
Opinions must be heard
"Medical professionals, journalists, human rights defenders and the general public must be allowed to express opinions on vitally important topics of public interest, such as the provision of health care and the handling of the health and socio-economic crisis, and the distribution of relief items," she said.
From Bangladesh to Vietnam and from Myanmar to the Philippines, the High Commissioner detailed how people had been fined, arrested or attacked for allegedly spreading misinformation online about COVID-19 or for criticizing their Government's response.
In Cambodia, Ms Bachelet noted that UN Human Rights Office (OHCHR) had documented multiple arrests – including that of a 14-year-old girl – for public comments and social media posts about the pandemic.
"A number have been charged with spreading so-called 'fake news' or 'false information', alleged incitement to commit a felony, and for allegedly plotting against the Government," the High Commissioner said.
According to the UN human rights office, 14 individuals remain in detention, including 10 associated with the Cambodia National Rescue Party (CNRP), the main opposition party that was dissolved in 2017.
Countries already have 'fake news' laws
More generally, the High Commissioner noted that many of the countries she highlighted already had laws to stop alleged "fake news" and online media that raised human rights concerns.
This legislation had also been used in other contexts to deter legitimate speech, especially public debate, criticism of government policy and suppress freedom of expression, she added.
In Myanmar, the Kayin State Court had convicted and sentenced to two years' imprisonment the chief editor of the Dae Pyaw News Agency, on charges of wrongly publishing an article stating that one person died from the virus, the High Commissioner said.
He was arrested, charged, tried, and convicted in under one week after being accused of making a "statement that could cause or incite public fear or mutiny".
While recognising the need to restrict misinformation or disinformation to protect public health – or incitement of hatred towards minority groups – this should not result in censorship, either purposeful or unintentional, Ms. Bachelet insisted.
"While Governments may have a legitimate interest in controlling the spread of misinformation in a volatile and sensitive context, this must be proportionate and protect freedom of expression", she said.
The Great Reset: A Unique Twin Summit to Begin 2021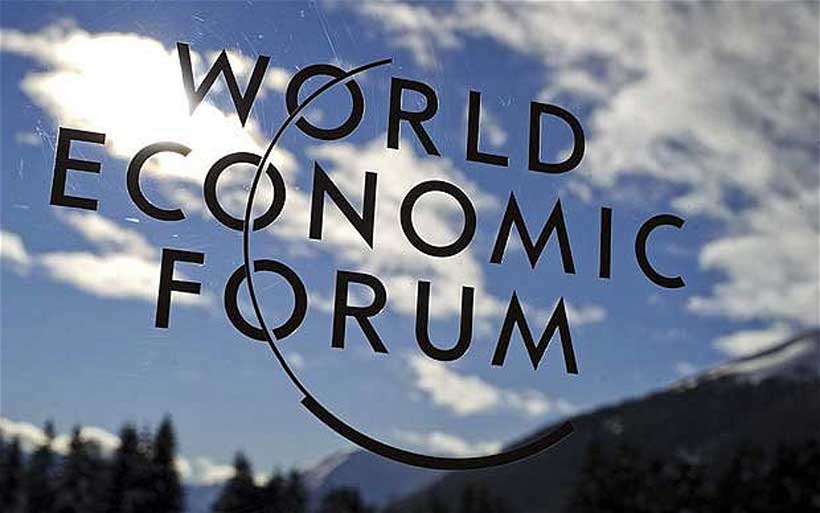 "The Great Reset" will be the theme of a unique twin summit to be convened by the World Economic Forum in January 2021. The 51st World Economic Forum Annual Meeting will bring together global leaders from government, business and civil society, and stakeholders from around the world in a unique configuration that includes both in-person and virtual dialogues.
"We only have one planet and we know that climate change could be the next global disaster with even more dramatic consequences for humankind. We have to decarbonize the economy in the short window still remaining and bring our thinking and behaviour once more into harmony with nature," said Klaus Schwab, Founder and Executive Chairman of the World Economic Forum.
"In order to secure our future and to prosper, we need to evolve our economic model and put people and planet at the heart of global value creation. If there is one critical lesson to learn from this crisis, it is that we need to put nature at the heart of how we operate. We simply can't waste more time," said HRH The Prince of Wales.
"The Great Reset is a welcome recognition that this human tragedy must be a wake-up call. We must build more equal, inclusive and sustainable economies and societies that are more resilient in the face of pandemics, climate change and the many other global changes we face," said António Guterres, Secretary-General, United Nations, New York.
"A Great Reset is necessary to build a new social contract that honours the dignity of every human being," added Schwab "The global health crisis has laid bare the unsustainability of our old system in terms of social cohesion, the lack of equal opportunities and inclusiveness. Nor can we turn our backs on the evils of racism and discrimination. We need to build into this new social contract our intergenerational responsibility to ensure that we live up to the expectations of young people."
"COVID-19 has accelerated our transition into the age of the Fourth Industrial Revolution. We have to make sure that the new technologies in the digital, biological and physical world remain human-centred and serve society as a whole, providing everyone with fair access," he said.
"This global pandemic has also demonstrated again how interconnected we are. We have to restore a functioning system of smart global cooperation structured to address the challenges of the next 50 years. The Great Reset will require us to integrate all stakeholders of global society into a community of common interest, purpose and action," said Schwab. "We need a change of mindset, moving from short-term to long-term thinking, moving from shareholder capitalism to stakeholder responsibility. Environmental, social and good governance have to be a measured part of corporate and governmental accountability," he added.
This innovative summit will be a very different Annual Meeting, reflecting the spirit of the Great Reset. It will provide a unique opportunity at the beginning of 2021 to bring together the key global government and business leaders in Davos, yet framed within a global multistakeholder summit driven by the younger generation to ensure that the Great Reset dialogue pushes beyond the boundaries of traditional thinking and is truly forward-oriented.
To do so, the World Economic Forum will draw on thousands of young people in more than 400 cities around the world (the Global Shapers Community) who will be interconnected with a powerful virtual hub network to interact with the leaders in Davos. Each of those hubs will have an open house policy to integrate all interested citizens into this dialogue, making the Annual Meeting open to everyone. In addition, global media and social media networks will mobilize millions of people, enabling them to share their input while also providing them with access to the Annual Meeting discussions in Davos.
The announcement of the Great Reset was made by HRH The Prince of Wales and Professor Schwab during a virtual meeting, followed by statements by UN Secretary-General António Guterres and IMF Managing Director Kristalina Georgieva.
Their statements were supported by voices from all stakeholder groups of global society, including Victoria Alonsoperez, Founder and Chief Executive Officer, Chipsafer, Uruguay, and a Young Global Leader; Caroline Anstey, President and Chief Executive Officer, Pact, USA; Ajay S. Banga, Chief Executive Officer, Mastercard, USA; Sharan Burrow, General Secretary, International Trade Union Confederation (ITUC), Brussels; Ma Jun, Chairman, Green Finance Committee, China Society for Finance and Banking, and a Member of the Monetary Policy Committee of the People's Bank of China; Bernard Looney, Chief Executive Officer, bp, United Kingdom; Juliana Rotich, Venture Partner, Atlantica Ventures, Kenya; Bradford L. Smith, President, Microsoft, USA; and Nick Stern, Chair, Grantham Research Institute on Climate Change and the Environment, United Kingdom.
In the run-up to the Annual Meeting, the Forum will host a virtual series, The Great Reset Dialogues. These dialogues are a joint initiative of the World Economic Forum and HRH The Prince of Wales. Contributions to the Great Reset will also be invited through UpLink, the World Economic Forum's digital platform to crowdsource innovations for the Sustainable Development Goals.
Global manufacturing production drops sharply due to economic disruptions caused by COVID-19
World manufacturing production already indicated an overall economic slowdown in 2019 but, in the first quarter of 2020, manufacturing output growth registered a sharp decline of 6.0 per cent. This decline is attributable to China's lockdown to contain the spread of COVID-19, as well as ongoing uncertainties due to restrictions on trade between the US and China and the so-called Brexit.
A massive decline of manufacturing output for industrialized, as well as developing and emerging industrial economies (excluding China), is expected in the following period as a large number of industrialized countries partially shut down their economies as a containment strategy for COVID-19 from March 2020 onwards.
In the first quarter of 2020, industrialized economies registered a contraction in manufacturing output of 2.5 per cent. Among Asian industrialized economies, manufacturing output remained almost unchanged, mainly due to the solid performance of South Korea and Taiwan, ROC.
In Europe, manufacturing growth was much lower in Eurozone economies compared to other European Union (EU) countries, as already experienced in previous quarters. Italy registered one of the steepest output declines of 11 per cent because of the early outbreak of COVID-19. Among non-EU economies, manufacturing output dropped by 6.0 per cent in the United Kingdom, mainly due to Brexit and related uncertainties.
China's manufacturing output in the first quarter of 2020 was hit hard by the pandemic and dropped by 14.1 per cent in a year-over-year comparison. Almost all Chinese industries experienced negative growth rates, including motor vehicles (27.3 per cent) and textiles (22.5 per cent).
Manufacturing production in developing and emerging industrial economies (excluding China), not yet affected by COVID-19, recorded a reduction of 1.8 per cent.
Developing economies in the Asia and the Pacific region registered a negative year-over-year growth rate of 2.5 per cent for the first quarter. Viet Nam was among very few countries in the region that maintained a high manufacturing growth, whereas India's manufacturing output further dropped.
The upcoming economic crisis due to COVID-19 is expected to further weaken economies in the Latin America region which already witnessed a reduction in manufacturing output of 2.8 per cent in year-on-year comparison.
Africa's manufacturing output indicated a slight increase of 0.2 per cent for the first quarter of 2020.
The full report World Manufacturing Production, Quarter 1, 2020 is available here.