China: President Xi Jinping to continue Socialist path
Highlights: 1. Chinese President Xi Jinping described a two-stage plan for China's "socialist modernisation" by 2050, which would see it become more "prosperous and beautiful" through environmental and economic reforms;
2. He warned against separatism – in an apparent reference to movements in Xinjiang, Tibet and Hong Kong – and reiterated the government's principle that Taiwan is part of China; 3. Xi made it clear that China would not close its doors to the world and promised to lower barriers for foreign investors.
President Xi's address at Chinese party congress
With thrust on a new era of Chinese power under President Xi Jinping, the Communist Party congress as China's biggest political event, has begun in Beijing on October 18 under tight security. Chinese President Xi Jinping addressed more than 2,000 delegates in the capital for more than three hours, dwelling on the problems and prospects in China. . In his speech, Xi listed China's recent achievements, saying that "socialism with Chinese characteristics in this new era" meant China had become a great power in the world, and the country would not copy foreign political systems. He briefly described a two-stage plan for China's "socialist modernisation", to be achieved by 2050. Xi also said China would further advance market economy and would not close its doors to the world, maybe an attack on Trump's strict immigrations policy. .
Speaking in the Great Hall of the People in Beijing, at the start of the week-long 19th party congress, Xi told delegates that thanks to decades of "tireless struggle" China stood "tall and firm in the east". Now, Xi said, it was time for his nation to transform itself into "a mighty force" that could lead the world on political, economic, military and environmental issues. "This is a new historic juncture in China's development," China's 64-year-old leader declared in his bold 3hr 23 minute address outlining the party's priorities for the next five years. "The Chinese nation … has stood up, grown rich, and become strong – and it now embraces the brilliant prospects of rejuvenation … It will be an era that sees China moving closer to centre stage and making greater contributions to mankind."
The country's rapid progress under "socialism with Chinese characteristics" shows there is "a new choice for other countries", he told the Communist Party congress, the country has played "an important role in the history of humankind".. More than 2,200 delegates have poured into Beijing for the week-long gathering, bringing with them an effervescence of political tributes.
The closed-door summit, which takes place once every five years, determines who rules China and the country's direction for the next term. The congress also decides on a roadmap for China for the next five years. Shortly after the congress ends, the party is expected to unveil the new members of China's top decision-making body, the Politburo Standing Committee, who will steer the country.
The Communist party of China is a great party; it has the fight and mettle to win." "The Chinese nation is a great nation; it has been through hardships and adversity but remains indomitable. The Chinese people are a great people; they are industrious and brave and they never pause in pursuit of progress," he said. Xi said that the Chinese model of growth and socialism under Communist rule was "flourishing", and had given "a new choice" to other developing countries."It is time for us to take centre stage in the world and to make a greater contribution to humankind," he added.
In the surprisingly long speech – titled "Secure a decisive victory in building a moderately prosperous society in all respects and strive for the great success of socialism with Chinese characteristics for a new era" – Xi struck an upbeat tone that contrasted with the grey skies and drizzle outside. He introduced measures to increase party discipline, and touched on his wide-reaching corruption crackdown that has punished more than a million officials, report BBC correspondents in Beijing.
Xi warned that corruption remained the greatest threat to the party's survival despite a five-year war on graft that he claimed had been "built into a crushing tide". "We must remain as firm as a rock … and secure sweeping victory," he said, warning that "pleasure-seeking, inaction and sloth" were no longer acceptable. "We must … rid ourselves of any virus that erodes the party's health."
Xi warned that achieving what he has hailed the "China Dream" would be "no walk in the park": "It will take more than drum beating and gong clanging to get there. But our mission is a call for action, let us gets behind the strong leadership of the party and engage in a tenacious struggle."
Jinping Xi also warned against separatism – in an apparent reference to movements in Xinjiang, Tibet and Hong Kong – and reiterated the government's principle that Taiwan is part of China.
Commentators say Chinese President Xi Jinping has heralded the dawn of a new era of Chinese politics and power at the start of a historic Communist party congress celebrating the end of his first term in office on October 18.
Beijing is decked out in welcome banners and festive displays for the congress. However, the capital is also on high alert. Long lines were seen earlier this week at railway stations due to additional checks at transport hubs. The congress has also affected businesses, with some restaurants, gyms, nightclubs and karaoke bars reportedly shutting down due to tightened security rules. An austerity drive, instituted by Xi, has meant a more pared down congress, with Chinese reports this week of delegates' hotels cutting back on frills such as decorations, free fruit in rooms and lavish meals.
Meanwhile, state media have said the Party is expected to rewrite its constitution to include Xi's "work report" or political thoughts, which would elevate him to the status of previous Party giants Mao Zedong and Deng Xiaoping. Some see Xi as accruing more power than any leader since Mao, and the congress will be watched closely for clues on how much control now rests in the hands of just one man
Corruption – enemy of Socialism
China's president, Xi Jinping, called corruption the greatest threat to the Communist party's survival in his opening speech to the week-long congress meeting on Wednesday. However, the problem is largely a product of the one-party political system he leads. Three decades of breakneck development has produced vast wealth in China – and much of this is controlled directly or indirectly by the party. That means there are eye-watering money-making opportunities for cadres looking to supplement their modest salaries by cashing in on their positions and their contacts.
At the same time, the party's stranglehold on the media means that independent reporting that might expose high-level corruption is all but non-existent, unless authorised by the party itself. Impunity, therefore, has traditionally been almost guaranteed. Xi now hopes to change that with his war on graft. "Great changes have occurred in China and we are so proud of it," said Xue Rong, a delegate who had travelled to the capital from Henan province. "Xi Jinping is a great man. He is down-to-earth, too. He carries the people in his heart."
Zhao Yongqing, the propaganda chief of the north-western region of Ningxia, said he had been inspired by Xi's opening pitch to the congress. "I feel a big responsibility. As a delegate, I must study and understand Xi's speech thoroughly, and publicize and implement it well when I return home."
The event, which Xi will use to pack the Communist party's upper ranks with allies, marks the official end of what is expected to be the first of his two five-year terms in power. For some though it has come to represent the advent of a new political era that could extend well beyond the originally anticipated end of Xi's second term, in 2022.
The congress heralded the start of China's third great political epoch since Mao Zedong's communists seized power in 1949. The first epoch was Mao himself, a revolutionary standard-bearer who helped the country find its feet; then came Deng Xiaoping, the reformer who masterminded China's economic opening and helped it grow rich. "Now it's Xi Jinping's turn to usher in … the Xi Jinping era," said Chen.
China's economy has continued to grow rapidly. The correspondents say the country has also become more authoritarian, with increasing censorship and arrests of lawyers and activists. Economy compared Xi's bold political vision to a pyramid: "Xi Jinping sits on top of the Communist party, the Communist party sits on top of China, and China sits on top of the world."
Xi Jinping
Chinese president Xi Jinping is to be given his own political theory as the Communist Party of China has created "Xi Jinping Thought on Socialism with Chinese Characteristics for a New Era". The theory is likely to be incorporated into the constitution of the ruling Communist Party, which would strengthen Xi Jinping's position at the top. He would be the first leader to lend his name to a political theory since Deng Xiaoping, who retired in 1989. The only other leader to do so was Mao Zedong.
Xi Jinping became president of China in 2012 – ushering in an era of increased assertiveness and authoritarianism. He has been front and centre of China's push to cement its position as a global superpower, while also launching crackdowns on corruption and freedom of speech. A consummate political chess player who has cultivated an enigmatic strongman image, the leader of the ruling Chinese Communist Party is widely expected to stay at the helm until at least 2022.
Born in Beijing in 1953, Xi Jinping is the son of revolutionary veteran Xi Zhongxun, one of the Communist Party's founding fathers and a vice-premier. Because of his illustrious roots, Xi is seen as a "princeling" – a child of elite senior officials who has risen up the ranks. But his family's fortunes took a drastic turn when his father was purged in 1962 prior to the Cultural Revolution and imprisoned. At the age of 15, the younger Xi was sent to the countryside for "re-education" and hard labor in the remote and poor village of Liangjiahe for seven years – an experience that would later figure largely in his official story.
Far from turning against the Communist Party, Xi embraced it. He tried to join it several times, but was rebuffed because of who his father was. Once he was finally accepted in 1974, he worked hard to rise to the top – first as a local party secretary in Hebei province, before moving on to more senior roles in other places including party chief of Shanghai, China's second city and financial hub. His increasing profile in the party propelled him to its top decision making body, the Politburo Standing Committee, and in 2012 he was picked as president. The Tsinghua University chemical engineering graduate is married to the glamorous singer Peng Liyuan, and the two have been heavily featured in state media as China's First Couple. It's a contrast from previous presidential couples, where the first lady has traditionally kept a lower profile. They have one daughter, Xi Mingze, but not much is known about her apart from the fact that she studied at Harvard University.
Xi has vigorously pursued what he has called a "great rejuvenation of the Chinese nation" with his China Dream vision. Under him, China has enacted economic reform to combat slowing growth, such as cutting down bloated state-owned industries and reducing pollution, as well as its One Belt One Road trade project. The country has become more assertive on the global stage, from its continued dominance in the South China Sea despite international protestations, to its exercise of soft power by pumping billions of dollars into Asian and African investments. This has been accompanied by a resurgence in patriotic nationalism whipped up by state media, with a particular focus on Mr Xi as China's strongman leader, leading some to accuse him of developing a personality cult like that of former leader Mao Zedong.
Xi, who has sought to portray himself as a strong and stable international statesman since last year's election of Donald Trump, also painted China as a responsible global power that was committed to tackling shared dangers such as climate change. "No country alone can address the many challenges facing mankind. No country can afford to retreat into self-isolation," he said.
Since becoming president, Jinping Xi has tightened control within the Party and also in Chinese society, with increasing censorship and arrests of lawyers and activists. Under Xi, China's modernisation and reform has also accelerated, as has its assertiveness on the world stage. He continues to enjoy widespread support among ordinary citizens in China.
Xi Jinping is a much more assertive leader than his predecessors. In a long and confident speech, he looked back on his first five years in office, saying the party had achieved miracles and China's international standing had grown. But the most striking thing in his mission statement was ideological confidence. Recently Party media have talked of crisis and chaos in western democracies compared to strength and unity in China. Xi Jinping said he would not copy foreign political systems and that the communist party must oppose anything that would undermine its leadership of China. Xi also mentioned his wide-reaching corruption crackdown within the Party that has punished more than a million officials, report BBC correspondents in Beijing.
Xi became the Communist party's general secretary – and thus China's leader – at the last party congress in 2012, and has since emerged as one of China's most dominant rulers since Mao Zedong. Xi has been consolidating power and is expected to remain as party chief. Since Xi took power in 2012,
Xi Jinping is a much more assertive leader than his recent predecessors. In a long and confident speech, he looked back on his first five years in office, saying the party had achieved miracles and China's international standing had grown. But the most striking thing in his mission statement was ideological confidence. Recently Party media have talked of crisis and chaos in western democracies compared to strength and unity in China.
At home, Xi has waged a ruthless war on corruption which has punished more than a million "tigers and flies"- a reference to both high and low-ranking party officials. Some observers believe that the campaign is aimed at rooting out opponents, and is part of a series of political manoeuvres by Xi aimed at consolidating his power. Meanwhile China has seen increasing clampdowns on freedoms, from rising online censorship to arrests of dissidents and human rights lawyers, leading some to describe Xi as "the most authoritarian leader since Chairman Mao". Despite this, Xi is still thought to enjoy reasonably widespread support among ordinary Chinese citizens – and is expected to keep shaping the country for the next few years.
The party will reveal the new members of its pinnacle body, the Politburo Standing Committee. Xi is widely expected to remain as party leader, while prominent Xi ally and anti-corruption chief Wang Qishan has stepped down and will not be in the next formation of the committee. Those in the Standing Committee will be especially scrutinized. Analysts say its make-up may give signs of how long Xi plans to stay on at the top of the party – he is expected to remain at the helm until at least 2022 – or any possible successors.
Foreign relations
Xi Jinping said he would not copy foreign political systems and that the Communist Party must oppose anything that would undermine its leadership of China. Fighting USA or capitalism or imperialism is not on the agenda of China and therefore it does not claim any leadership of communist international.
China is eager to expand its ties across the globe and use its money power to influence Asia, Africa, and Latin America.
Xi was similarly uncompromising on China's overall political model, offering no hint that democratic reform was on the horizon or that the party was considering loosening its grip on power. "No one political system should be regarded as the only choice and we should not just mechanically copy the political systems of other countries," said Xi, who has overseen one of the most severe political chills in recent Chinese history. "The political system of socialism with Chinese characteristics is a great creation."
Xi insisted China did "not pose a threat to any other country" but his speech chimed with the increasingly assertive – some say domineering – foreign policy that has emerged on his watch. He cited Beijing's highly controversial island-building campaign as one of the key accomplishments of his first term. "Construction on islands and reefs in the South China Sea has seen steady progress."
Without directly mentioning Trump, he noted how China had "taken a driving seat in international cooperation to respond to climate change". He added: "Only by observing the laws of nature can mankind avoid costly blunders in its exploitation. Any harm we inflict on nature will eventually return to haunt us. This is a reality we have to face."
Xi took a harder line on Hong Kong, which witnessed an unprecedented 79-day pro-democracy occupation and the birth of a nascent independence movement during his first term. He vowed that Beijing would not allow the "one country, two systems" model, under which the former British colony has operated with relative autonomy from the mainland since handover, to be "bent or distorted". Nor would independence activists be tolerated. "We will never allow anyone, any organisation, or any political party, at any time or in any form, to separate any part of Chinese territory from China."
Beijing did not seek global hegemony but "no one should expect China to swallow anything that undermines its interests".
IMF warns on China's credit boom
President Xi Jinping government's early pledge to enhance market forces – giving them a "decisive role" has remained just that, a pledge. Thousands of factories have been closed but that's as much about their polluting effect than their productive inefficiency. There have been consolidations in various sectors of the myriad state-owned enterprises. The (almost all state-owned) banks have come in with debt for equity deals – something close to a bail out – for the most troubled companies. But there hasn't been a wave of bankruptcies. Preserving social stability is likely to be the main reason for this. A wave of concentrated unemployment could see protests that could threaten order.
Debt and risk are the two things that some think will combine to produce an economic catastrophe in China but the growth is still there to be able to pay off debt. When the debt gets so large it crowds out growth because of the cost of that debt – that becomes a problem. And China's debt is huge; it is currently about 260% of annual economic output and is predicted to rise. What makes it particularly worrisome is that the bulk of this is held by state-owned corporate entities.
Risky practice has been growing too, particularly around the so called "shadow banking" sector. So much so that Beijing cracked down on the insurance market in particular, and went after some of China's best known private firms who were deemed too risky in the way they raised money.
Firms who owned or had stakes in New York's Waldorf Astoria, Deutsche Bank, Club Med and Wolves FC were all targeted. It's steadied the boat, but that appears all. Other far more significant reforms have not yet happened; financial market reforms, substantial rural land reform, changes to the internal passport-like hukou welfare system.
One thing that is happening though is a deepening of the role of "the party" at the top of China's state firms. There were reports this summer that foreign owned firms or joint ventures have been asked to give the Communist Party equal say over their major corporate decisions.
In a new report, the IMF says there is an increasing risk of a "disruptive adjustment" and/or a marked slowdown in economic growth". The agency calls for decisive action to deflate the credit boom smoothly. Without the boom, the report suggests, China's recent economic expansion would have been significantly slower. Since the global financial crisis, China's economic growth has slowed, from an average of 10% a year in the previous three decades to a rate of 6.7% last year. The Chinese government expected a slowdown, since the earlier double-digit rate was not sustainable over the long term.
China has been trying to manage a transition to slower growth with a different pattern, one that is less dependent on industry and exports and has a greater role for consumer spending at home and service industries.But the IMF's report says the slowdown would have been more pronounced, were it not for a boom in credit. It suggests that over the years 2012-16, a more sustainable pattern of debt and credit would have led to economic growth that was slower by two percentage points.
The IMF sets out some disturbing evidence from previous credit booms with similarities to China's. It says that out of 43, only five were not followed by either a financial crisis or a major slowdown in economic growth. The report does set out a number of features of China's situation that it says reduce the risks. One example is the surplus in China's current account, which is its international trade plus some financial transactions. That makes it less dependent on borrowing from abroad and so less susceptible to a sudden loss of confidence on the part of foreign lenders – something that happened in many emerging-market financial crises. But for each of these relatively favourable factors, the report sets out reasons why the protection they provide may be limited.
The biggest single group of debtors are state-owned enterprises (SOEs), although there have also been large increases in the debts owed by the government, other businesses and households. SOEs are a long standing issue in China. Many are what are called zombie companies that are not financially viable and are often in industries where there is excess capacity. They account for the most pressing corporate debt issues, the report says.
There is also a warning about the housing market. A sudden "correction", or in other words, a fall in prices, could pose a risk to financial stability. The report says that decisive action is needed.
The most general recommendation the IMF makes is that China should put less emphasis on targets for economic growth (this year it's 7.5%), as it says these "have fostered an undesirable focus on short-term, low-quality stimulus measures". Many of the other problems reflect that feature of China's economic strategy. The report says the government has had the tendency of boosting infrastructure spending, real estate activity and credit during economic downturns to meet growth targets.There is also a menu of other more specific initiatives the IMF suggests, including a renewed effort to deal with the zombie companies, many of which are likely to go out of business. It says the government should consider restricting the use of unsecured loans to pay for down-payments by home buyers.
Millions of workers the Chinese government plans to lay off from failing state owned companies will be "abandoned". China's mountain of national debt is real worry, the possibility of bankruptcies and – ultimately – what it might mean for the thousands his multinational firm employs in China. They support reforms to overhaul China's mammoth economy; but their stories, from three very different parts of China, reveal the consequences and anxieties associated with the changes.
The complex is home to the world's biggest manufacturer of electric cars. BYD is a global leader in a technology that China hopes it can dominate; electric vehicles, and specifically the batteries that power them. The big push towards electric isn't just about industrial strategy; it's about trying to tackle China's immense pollution problems – the most obvious of which is dirty air.
With incentives for infrastructure and aggressive quota demands for, mostly foreign, manufacturers, this is part and parcel of Beijing's effort to make China's economy less focused on government investment and cheap exports – and instead to one that is technologically advanced, with a sustainable base and driven by consumer spending.
Observation
Corruption is a serious crime in socialism. The mighty Soviet Union collapsed and eventually disintegrated, entire socialist system in East Europe got wound up because of rampant corruption in Russia eating away the very system of equality. Last Soviet president Michael Gorbachev made sincere efforts to fight corruption by Perestroika and Glasnost but he failed. Corruption had reached very high level as the CPSU tolerated corruption as a necessary evil to be allowed initially but it got strong and became an institution by itself.
President Xi would be remembered as the leader who made China a strong and powerful nation: Being strong first of all means being a global power: being a world leader and therefore leading the world. It also means that the Communist party must be strong and corruption free even while maintaining one-party rule.
President Xi knows corruption in China is deep rooted and has initiated steps to contain it. Whether Xi would be successful in making China corruption free – remains to be seen. As China tries to tackle chronic over-capacity in its traditional industries it's also moving away from dirty coal to heat homes and power its economy. Many mines are being mothballed.
President Xi is seen as a transformative figure that saw himself in the same tradition as Mao and Deng. There's no lack of confidence in Xi Jinping. In order to reclaim China's historic greatness, its centrality in the world China needs a strong leader – and he is the person for the job."
Xi Jinping faces a multitude of challenges in his country's economy as he embarks on his second term at the top. Strengthening the party's hold on the means of production is one of Beijing's responses.
Meanwhile, China's ruling Communist Party has voted to enshrine Xi Jinping's name and ideology in its constitution, elevating him to the level of founder Mao Zedong. The unanimous vote to incorporate "Xi Jinping Thought" happened at the end of the Communist Party congress, China's most important political meeting.
Xi has steadily increased his grip on power since becoming leader in 2012. This move means that any challenge to Xi will now be seen as a threat to Communist Party rule. More than 2,000 delegates gathered in Beijing's Great Hall of the People for the final approval process to enshrine "Xi Jinping Thought on Socialism with Chinese Characteristics for the New Era" into the Communist Party constitution of China. At the end of the process, delegates were asked if they had any objections, to which they responded with loud cries of "none", reported journalists at the scene.
The expression "new era" is the party's way of saying this is the third chapter of modern China. If the first was Chairman Mao uniting a country devastated by civil war, and the second was getting rich under Deng Xiaoping, this new era is about even more unity and wealth at the same time as making China disciplined at home and strong abroad. Enshrining all of this under Xi Jinping's name in the party constitution means rivals cannot now challenge China's strongman without threatening Communist Party rule.
US led capitalist world has pinned hopes on China to finally close socialism-communism as being utopia but the news form the CPC Congress is not encouraging to them as China under President Xi Jinping would consolidate the gains of socialism and push further to achieve maximum for the people and nation. Unlike Soviet Russia that hurried up to end socialist ideology due to rampant corruption that had crept into the national body, China perused, albeit slowly, the process of socialist construction in a sustained manner.
How to turn the page on WW II in Asia
In the run-up to the 74th anniversary of the end of World War II in the Pacific Russia and Japan are recalling the most overarching problems of their relations – namely the so-called territorial issue and the conclusion of a formal peace treaty between the two countries.
Progress in and an ultimate solution of these lingering problems is quite possible in the foreseeable future, but only if there is goodwill and mutual desire for a compromise. There is one thing we should keep in mind, however, and this is the root cause of these problems, which has to do with national and regional security. Indeed, the current instability in Northeast Asia and the Asia-Pacific region, unresolved territorial disputes and conflicts, the lack of regional security mechanisms and cooperation are rooted in the events of the second half of the 20th century and related historical and geopolitical contradictions.
The territorial disputes between China and Japan, Japan and South Korea, Japan's territorial claims to Russia over the North Kuril Islands, and other conflict situations in the region essentially stem from the different interpretations of the political and international legal framework for ending WW II (conflicting references to the Cairo, Yalta and Potsdam declarations by the victorious powers, the San Francisco Peace Treaty, etc.).
In its claim to the southern islands of the Kuril range, Tokyo refers to the Soviet-Japanese Declaration of October 19, 1956 "On ending the state of war between the two states and restoring diplomatic and consular relations", according to which the Soviet Union agreed to eventually hand the Shikotan and Habomai Islands over to Japan, but only on conditions, which were never met.
The Tokyo Declaration stipulated, among other things, that the two islands' transfer to Japan would happen only after the two countries had signed a peace treaty. The Soviet Union also protested against the presence of US military bases on Japanese territory.
The biggest hurdle barring progress on the issue of the South Kuril Islands and the conclusion of a peace treaty is Japan's refusal to take into account Russia's strategic concerns about the status which the four islands of the South Kuril range will have if they ever come under Japanese control.
Russia wants guarantees of the neutral status of these islands and the absence of US military bases there. Japan has repeatedly promised that, but the problem is that under the terms of the US-Japanese Security Treaty Tokyo cannot do this despite repeated parliamentary attempts to propose a new interpretation of the Treaty that would ensure Japan's greater independence from Washington. This could prove an insuperable obstacle though.
We should also bear in mind the impact the active efforts bent by experts in both countries to influence public opinion concerning the issue of the islands and the peace treaty. For decades, historians and experts have been trying to prove the correctness of their own approach to the problem. In Russia, they are often guided (and not without a reason) by the motto "We will not give up an inch of our homeland!"
They argue that that under no circumstances should Russia cede its territories, be it for geopolitical or other reasons. However, in an effort to solve complex interstate disputes, diplomats have at various times employed different approaches. Here are some recent examples of this.
In keeping with the terms of a Russian-Chinese agreement signed in Beijing in October 2004, the Tarabarov Islands and parts of the Bolshoi Ussuriysky island in the Amur riverbed with a total area of 174 square kilometers were handed over to China as part of the demarcation of the Russian-Chinese border in the Khabarovsk region. Earlier, the Russian-Chinese border was finally delineated in the Primorsky Region, where a number of territories were also transferred to China.
In 2010, Russia and Norway issued a "Joint Statement on Maritime Delimitation and Cooperation in the Barents Sea and the Arctic Ocean," ending almost 40 years of negotiations over 175,000 square kilometers of disputed territory of the Barents Sea. A new delimitation line divided this territory into two equal parts, which gave some experts a reason to say that Norway received almost 80,000 square kilometers of "Russian" territory (citing the fact that Josef Stalin once drew a demarcation line there).
These examples show that in rare cases Russia has agreed to redraw its borders as part of lengthy negotiations (sometimes running for decades), based on existing contractual obligations and careful consideration of its national interests.
Who knows, maybe the same will happen to the peace treaty between Russia and Japan, finally closing the book on World War II in Asia and the Pacific?
From our partner International Affairs
U.S. and China Gear Up for Ideological Warfare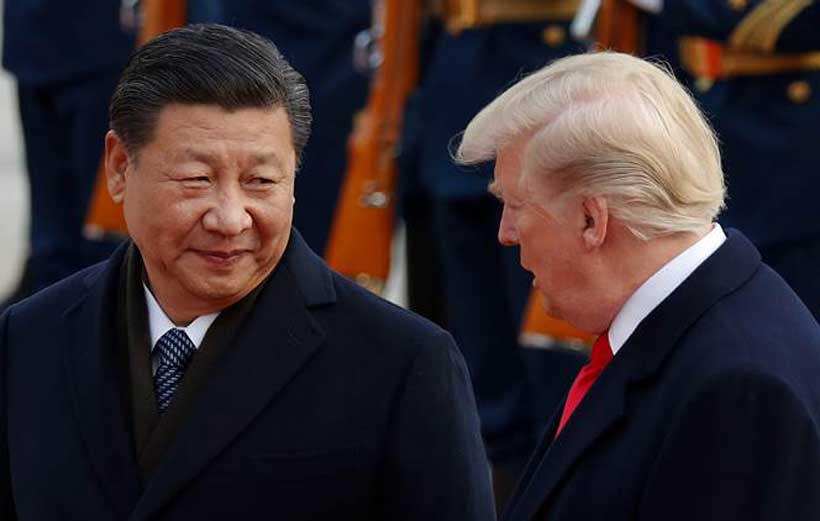 Within light of growing US-China competition and problems surrounding Anaklia, Georgia's positioning as the US key strategic partner in the region might come under question. Any volatility on the future of Georgia's Black Sea ports will hinder prospects of greater collaboration between Tbilisi and Washington. This would in the long run open the doors to Chinese investments, limiting America's strength in the Black Sea.
Current developments in world politics have clearly shown that the 21st century will be more or less a geopolitical contest between the two giants, China and the US.
Many still compare China-US competition to the Cold War of the 20th century between Americans and the Soviets. The scale of the China-US contest is far larger than the 20th century example by involving technological, commercial and military competition. The Soviets could not compete in trade and technologies, while the Chinese nowadays are almost as strong as the Americans.
Thus, these confrontations are of quite different scales. But there was one interesting aspect in the Soviet-American cold war which is rarely mentioned by scholars, analysts and politicians – the ideological dimension.
The Americans, following the end of World War II, started increasingly looking at the Soviet challenge as an ideological battle. It was not merely about democracy being against communism, but more as a free world against oppression. Behind this thinking was a methodical strategic planning, military stratagems as well as effective alliance building abroad. But it was nevertheless important to cushion all of that into the concept of an ideological crusade. It helped the US master its allies across the world and explain that any meandering would lead to their destruction by the Soviet state's non democratic institutions.
Ideology is important and it has always been so in history. Looking back at the post-WWII years, it is visible how gradually the American political leadership was moving from hopes of reaching possible understanding with Stalin to recognizing that a showdown was imminent. Once this realization happened, an ideological cushion was prepared and it became difficult to stop the US.
Back to the modern US-China competition, politicians and analysts in the West talk about possible consensuses between the two powers on trade and other issues. However, from time to time many even in the US itself fail to grasp how deep the differences between Washington and Beijing are, which limits exponentially the potential for a wide ranging agreement.
What is missed is the various hints coming from the US officials and the documents from American state agencies that Washington is starting to regard China's rise and the challenge it poses the US-led world increasingly within the ideological boundaries.
There is a certain build-up in that sense, and it is likely that the competition with China will be framed as an ideological one in the coming years. As it was during the Cold War period, an ideological showdown will help the US better clarify its aims and ideas to its allies in the years that have seen a relative sluggishness in NATO and the west's stance on global threats in general.
The ideological setup will also help framing the American public's perception, master the country's resources and perhaps reinvigorate the political class' commitment to the transatlantic and Asia-Pacific allies.
At the same time, the ideological frame instituted by the US will likely be responded to by the Chinese side. As the Soviets did, Beijing will follow suit and frame its own worldview more openly and antagonistically (which it has so far explicitly avoided doing) towards the US.
The ideological framing of the competition will also be the last straw which would lead the two countries into the kind of war the Americans and Soviets had. However, while the US in the 20th century sat and waited till the Soviet Union collapsed, simply because the Soviet system was destined to fail economically from the very beginning, a similar expectation would not work for China.
Thus, it is important to watch closely the various statements and reports coming from both Americans and Chinese and how their respective official language evolves into religious, nearly canonical pronouncements of Good against Evil.
Author's note: first published in Georgia Today
President Xi Jinping's diplomacy doctrine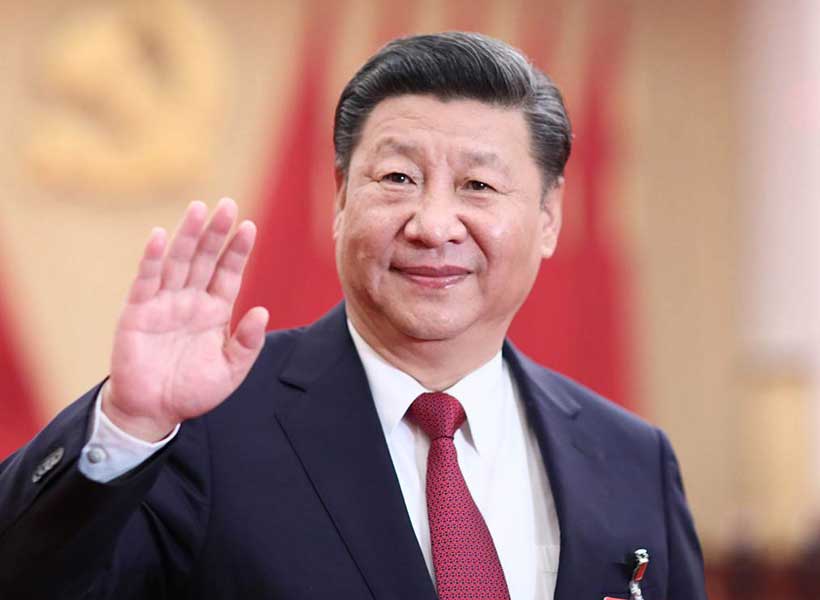 After a long preparatory work and thanks to the strong mindedness that we already recognize to him, on March 10, 2018 Xi Jinping succeeded in imposing – with 99.86% of favourable votes – a constitutional reform enabling him to extend his stay in power without time limits.
It should be recalled that the maximum limit of the two consecutive terms of office was introduced by Deng Xiaoping in 1982 to avoid the danger of a "personalistic drift" (as Deng himself called it), which – according to that ruling class, just getting over the Red Guards' harsh attacks -had characterized the last phase of Mao Zedong's regime.
After stabilizing his power within the Party and the State – with his loyal aides, such as Wang Qishan, who managed the world financial crisis of 2008-2010 and the relations with the United States, as well as Deputy-Prime Minister Liu He, supervising economic and financial policy, and Yi Gang, the Governor of the Central Bank – President Xi Jinping established a large and cohesive negotiating group for international economic and financial affairs, above all with the United States. In 2017 the United States managed a trade surplus of 375 billion US dollars in favour of China, as well as a volume of Chinese investment in US Treasury bills equal to 1,200 billion US dollars and many other operations. At the core of them there is the New Silk Road, which will characterize the strategic-economic and geopolitical nature of China's current foreign policy.
Power projection in the Heartland and US potential exclusion from it.
As Brzezinsky said, when the Heartland is united with the Eurasian peninsula, there will be the end of US hegemony. Both in Europe and in the rest of the world.
Furthermore,Liu He and Yi Gang spent long periods in the United States to study international finance and political science.
The powerful anti-corruption campaign also contributed to the quick and effective results of this great change in China's leadership. Besides the thoroughcontrol ofthe ways and procedures to select both the middle-low and upperranks of the Party and the State, carried out directly by President Xi Jinping's "internal" group, said campaign was organized also by Wang Qishan, the powerful Head of the new Party's "control commission" and very loyal to President Xi Jinping.
An essential aspect of foreign policy, which for President Xi Jinping and his team is mainly economic and financial foreign policy, is the establishment of independent Chinese initiatives abroad, in addition to expanding China's role in the WTO and in the other international organizations.
It is by no mere coincidence that the Chinese intelligence services have a section dealing with the "use of international standards".
Initiatives such as the Investment Bank for Asian Infrastructure (in which also Italy participates) and the BRICS Investment Bank, which are essential for understanding the role of China as a country within the world trade flows, but also its strong geopolitical autonomy.
These phenomena will emerge above all in the 75 countries that have already joined the New Silk Road.
Economic ties with China, but adhesion of the 75 countries to China's unwritten project of hegemony in the new world order, which today, in particular, appears as a structural weakening of the United States.
With specific reference to diplomacy, the recently-drafted "Xi Jinping's Thought on Diplomacy" envisages that – as already done for seven decades -the Party develops a diplomacy thought "with Chinese characteristics" and that this Thought is defined directly by the CPC leaders.
While today's world is infinitely complex, as Chinese leaders maintain, the Chinese diplomacy must also reach a new starting point.
A new starting point that simplifies the initial approach and leads to a New World Order, not focused on the United States, but linked – if anything – to a Chinese diplomacy operating bilaterally in all economic and political spheres and in all areas of the world.
Hence, following President Xi Jinping's diplomatic policy line means – first and foremost -to remain loyal to the peaceful development pathway, with a view to furthering cooperation with all countries to achieve win-win results. It also means to support the formal architecture of the current international system, with a view to finally achieving a better external environment for all States and making definitive progress towards world peace and human progress.
Hence President Xi Jinping's diplomacy means – first and foremost-support for the gradual and ongoing opening up of global markets, especially today when Western countries tend to protectionism, but is also designed to foster relations with the countries that the West is neglecting or still considers mere "deposits of raw materials", such as Africa or Latin America.Said diplomacy, however, works above all to avoid the creation of hotbeds of crisis.
In a nutshell,albeit with some degree of legitimate simplification, President Xi Jinping is turning most of Mao Zedong's "Three Worlds Theory" into diplomacy doctrine.
It should be recalled that it is a classification dividing the countries according to their hegemonic claims and designs, as well as to their power projection.
The "imperialist" West and the "revisionist" USSR, or rather the First World, would wear themselves out, with their cold wars, on the ground of the "great European plain" they both want to conquer, while all the vast world that is not yet developed will be led by the People's Republic of China.
The Second World was made up of the developed countries, but the marginal ones compared to the nations of the First World.
Analyzing President Xi Jinping's doctrine on Chinese diplomacy more in depth, we realize that these times have already come.
As to the First World, the USA is under crisis, while Russia is now part of the Chinese-led Heartland. The Second World's countries can all now be part of a bilateral win-win project guaranteed by the new Chinese superpower.
Firstly, China has experienced 40 years of continuous development, i.eafter the Four Modernisations and the subsequent economic and political reforms.
Currently China is the second largest economy in the world and, in 10 years' time, Chinese analysts reasonably expect it will outperform the United States.
On the other hand, as seen above, there is the progressive expansion of protectionist practices that lead to strong strategic and economic tension between States.
In this case, precisely with his diplomacy doctrine, President Xi Jinping maintains that the domestic choices must always be coordinated with those in the international sphere.
There is no separation – which is eminently non-dialectic – between domestic and international policy in a country.
Again according to President Xi Jinping's doctrine, at world level the guidelines can only be those of mutual respect for global peace(hence never non-hegemonic) and of mutual development, not only at economic, but also at human level.
It is a Western-rooted humanism, albeit "with Chinese characteristics", as Chinese would say.
Hence President Xi Jinping's Diplomacy Doctrine strongly supports multilateralism, both at political and economic and financial levels. It also promotes free trade and facilitatesinvestmentand finally tends to renew and "rejuvenate" the system of global relations as against the US "unilateralism", which is closely related to protectionism.
Obviously an exporting economy such as China's, which is however expanding also in the internal market, wants free trade. It is less obvious, however, that a country dominating the world financial system like the United States is linked to the protection of its industries, which are often mature or even decocted.
The primary factor is that, in the idealistic diplomacy resulting from President Xi Jinping's Thought, what is noted by many Chinese scholars and diplomats is the significant and specific contribution of the country to human civilization – a contribution that, in Chinese leaders' minds, no other country can currently provide.
It is not a secondary and rhetorical factor: humanism with Chinese characteristics shows that China holds universal values, while the West is ever less globalized in its values and lifestyle.
The China that has expanded throughout the world, in the 40 years since the Four Modernizations, is a primary part of the international community. Its interests have spread across the world, which implies that China has a perspective and a way of assessing facts in a global and not strictly nationalistic way.
Chinese humanism as hegemony of soft power.
Hence, also the West – which is obviously not satisfied with China's quick, stable and powerful growth – cannot even understand how, according to Chinese analysts, the country can have the perception of its universal commitments and interests.
A Chinese diplomat said that they have been accustomed to be modest, but they have begun to engage deeply in international and global issues, with a view to leading "the reform of globalization" – which is the key to President Xi Jinping's geopolitics – particularly after the 18thCPC National Congress.
With specific reference to the relations between the USA and China, President Xi Jinping's theory of Diplomacy maintains that cooperation always achieves win-win objectives, while confrontation always entails a loss for both actors.
According to President Xi Jinping, those who still have a cold war mentality isolate themselves from the world, and those who currently use zero-sum games will never be able to avoid confrontation without suffering great damage.
If the United States creates the conditions for a hard confrontation with China – and powerful enemies emerge – it will reach a condition in which the contrast, even peaceful, will be so hard as to severely undermine the US world rank, as well as its status as first global economy.
As to the relations between China and the Russian Federation, President Xi Jinping regards the two nations as global strategic partners in all areas.
Currently the relations between the two countries are "rock solid" – just to put it in President Xi Jinping's Doctrine. Together they are becoming a strategically very important force for maintaining peace in the world.
Common Russian-Chinese interests are always expanding, but they never negatively affect a third party and are never influenced by the decisions of a third party.
It is the current Chinese definition of the classic term "independence". Esoterically, the Void between two Full.
Hence, just to recap, President Xi Jinping's diplomacy doctrine consists of ten simple points:
a) always supporting the CPC Central Committee's policy as if it were the essential principle for action, underlining the function of the centralized and unified direction of the Party as far as all relations with foreign countries are concerned.
b) Supporting the development of diplomacy with Chinese characteristics, with a view to fulfilling the mission of national rejuvenation. The internal and external spheres are linked and must never be treated separately.
c) Preserving world peace and reaching a common level of development among peoples and nations, with a view to building a large community, with a shared future for all ankind. Chinese global humanism seen as a Vase of Kingdoms for every national and humanistic tradition.
d) Strengthening all countries' strategic trust in Socialism with Chinese characteristics.
e) Continuing to work for the Belt and Road Initiative in view of all member countries' common growth, through discussion and collaboration.
f) Following the path of peaceful development, based on mutual respect and win-win cooperation. Respect, not asymmetrical hegemony, but symmetrical hegemony – in the Chinese view – since it is the result of the political effects of a win-win relationship.
g) Developing global partnerships while proposing a diplomatic agenda.
h) Leading the reform of the global governance system, based on the concepts of justice and fairness – i.e. non-hegemonic concepts of a cultural and political nature.
i) Taking the Chinese national interests as the bottom line for safeguarding China's sovereignty, security and development interests. It is once again the link between the outside and the inside of the same Vase, namely domestic policy and foreign policy.
j) Nurturing the growth of a specific style of Chinese diplomacy, combining the fine tradition of China's "external work" with the current needs and characteristics of the international environment. This means to link the Confucian and elitist Chinese tradition with the daily practice of diplomacy.
According to the Party's current leadership, the study of President Xi Jinping's diplomacy thought is an essential part of the thought on Socialism "with Chinese characteristics", so as to achieve a New Era, which is designed to be the start of a global and peaceful diplomacy led by China.
A diplomacy mainly supporting the reform of globalization, the deep core of President Xi Jinping's diplomacy thought, as well as the global spreading of China's win-win relations with all the countries of the world.
From this viewpoint, and without ever losing sight of the goal of Chinese national rejuvenation and universal human development – another essential feature of President Xi Jinping's diplomacy thought – new types of international relations will be established, based on mutual respect, fairness, justice and win-win cooperation. Global multilateralism.
In the future, the diplomacy with Chinese characteristics, introduced by President Xi Jinping, will promote a new international order, resulting from an inclusive world of stable peace, universal security and common prosperity.
This is not propaganda. It is a project that – in the specific terminology of the CPC Central Committee -is building China's new foreign policy.
Without this kind of political eschatology, we cannot fully understand President Xi Jinping's thought on international relations.
For a modern, but also for a traditional Chinese, the Confucian metaphysics of principles is what metaphysics was for Aristotle: "the science of ends" – ends which are as real as means.
In fact, Father Matteo Ricci S.J. regardedConfucius as "the Aristotle of the East" and, in the "Rites controversy", which involved the Jesuit and the Franciscan Fathers, the former supported the sinicizationof the Holy Mass because, despite everything, the Chinese tradition was comparable and consistent with Aristotle's tradition that had refounded Catholic Metaphysics, through St. Thomas Aquinas.
Moreover, it is a moral and cultural standing proposing itself as a new leadership, in a world of political materialism – especially in the West – and of short-term operational and practical visions.
Hence, there is a successful merging of Marxist analysis and Chinese cultural tradition – a modern cultural and political tradition that is now also ancient.
Therefore, this is another essential point of President Xi Jinping's Thought on foreign policy.
President Xi Jinping's diplomacy is an important achievement of the now successful turning of Confucian thought into "Socialism with Chinese characteristics".
In President Xi Jinping's mind, arts and culture – which are also essential in the current Chinese power projection – are based on some points that can be taken from various speeches and documents and can be summarized as follows:
1) contemporary art must take patriotism as its primary theme (patriotism and not Marxism),thus leading the crowds to have correct visions of history, nationality, the State and culture. Confirming the integrity and self-confidence of the Chinese people – here lies mass pedagogy, which applies also to foreign policy.
2) Some artists ridicule the sublime (and much could be said in relation to the Western theory of the sublime) and even offend the classics, thus depriving the crowds of heroic figures. The world upside down, the good as the bad, the evil becoming good, the ugly becoming beautiful. Here President Xi Jinping, who knows the European culture well, will certainly remember a scene of the tragedy that built the Western culture: the ritual of the Three Witches around the cauldron in Shakespeare's Macbeth.
3) The market value of arts is completely irrelevant, compared to their social value. Another problem of pedagogy in arts, while the West tends to exclude the public from the works of art and is scandalized – following Walter Benjamin -by their technical reproducibility. The economic benefits are always worth less than social ones – and this is another very important factor to understand President Xi Jinping's thought. Nevertheless, the independence of arts and the autonomy of their aesthetic value is indisputable. Autonomy, not exclusion from the public.
4) Chinese art must never chase the foreigner. Provincialism is the absolute evil. We cannot say President Jinping is wrong.
5) Providing sound, healthy and progressive content to mass fashions coming from abroad.
In essence, it is a transposition – within the arts – of the same principles that President Xi Jinping has developed for the art of diplomacysince last June.
In other words, the values of all behaviours;the universal effect of behaviours; the union between the private and the public sphere, i.e. between the external (foreign policy) and internal domains (national life).
The Chinese still view diplomacy as an art, unlike the West, which now regards its diplomats as sellers of goods and services, as financial promoters or advisors, and possibly as brokers of contracts.
This will never be the diplomacy of a prestigious, influential and successful country.
The New Chinese Diplomacy, however, also concerns President Xi Jinping's attempt to capitalize on Donald J. Trump's isolation on the world scene.
So far, however, only 19% of the citizens in 25 Western countries like China as world leader, while a US Rule is still acceptable to 25% of the world public.
Not even the US results, however, are very brilliant.
After all, President Jinping's goal is to make China rapidly becoming a global superpower, thus creating a protective network of allied countries, with a view to counterbalancing the equivalent US structure of international relations. Once again the Void and the Full exchanging their roles.
In fact, one of the reasons underlying the Belt and Road Initiative is to create a network of long-term allies for China, capable of covering at least the whole Eurasian Heartland, thus blocking it in the face of the US power expansion.
Once again the Void and the Full, two terms of the Chinese esoteric tradition: the Full will be China's and the Russian Federation's undisputed power over the entire Eurasian Heartland, with ramifications towards an increasingly weaker Eurasian peninsula in geopolitical and military terms.
The Void will be the US strategic autonomy around China – at least for the time being.
There may also be a structural Chinese contrast with India, a future great power, also at economic level, but to the south, at the crossroads between the Heartland and the great line of communication between the Asian Seas and the Persian Gulf, and finally the Mediterranean.
For the time being, the EU irrelevance will suffice. An unbeatable guarantee for both the USA and the other major global players.
The void, more important than the full, is currently the still decisive US presence in the primary and secondary seas, with little penetration into Africa, very strong US presence in Europe and the North American management of the break between Eastern Europe and Russia, which is capable of making the Heartland open and "viable" and depriving it of strategic value.
This is the great picture in which President Jinping's Diplomacy Doctrine shall be seen.
Hence, we are still in the phase of the speech delivered by President Jinping to the CPC Central Committee in 2017, when he said that "China would stand tall and strong in the East".
In a phase of globalization crisis, we are still reinterpreting the theme of China's "central interests" – an issue that had been discussed by the Chinese leaders, especially in the early 2000s.
On the basis, however, of the "great rejuvenation of the Chinese nation" and of the "Chinese dream", two essential themes of the 18th CPC Congress that crowned Xi Jinping as leader.
The President has quickly become China's "central leader", especially through the great campaign against corruption.
At international level, Jinping's Presidency differs greatly from an essential strategic theme of contemporary China: the low profile imposed, at the beginning, by Deng Xiaoping.
Deng seemed to think that China should be allowed to build a modern economy, which was its first and fundamental objective, but should not be bothered with the major geopolitical and military issues, which were still out of reach and diverting the country from its primary objective.
President Jinping has instead overturned this principle: China certainly has world ambitions, which are also its primary interests.
Hence China's core interests are well known: the establishment of the Asian Infrastructure Investment Bank;the One Belt, One RoadInitiative; the construction of artificial islands in the Sea of Japan; the building of the Djibouti base and the silent participation in many world conflicts and tensions. These are all ways to further China's global power and protect its primary interests.
We should also recall "China 2025" and "Amazing China", two projects that are far from negligible in this new Chinese plan that consists in regulating, reforming and even regaining globalization, while other countries, such as the USA, temporarily recreate their economy and their labor force returning to protectionism. Inevitably, this will always recoil on them.
Protectionism is a drug with short-term effects.
The alternative option is twofold: to continue the game of globalization – which has now almost completely deindustrialized the nations that began the Industrial Revolution of the 19th century – or to temporarily strengthen the country with protectionism.
On the one hand, however, China can afford globalization because it has a different productive formula but, on the other, it could play even the game of protectionism, using the belt of the Silk Road countries, which can easily maintain and absorb an acceptable level of Chinese exports, even under the terms and conditions set by China.
Hence, are we now faced with a new cold war, the one between China and the West?
Probably, but only a Third Type one, with an economic war characterized by Second Type skirmishes, halfway between the symbolic and the strictly military domains.
China has already tried to close operations with an alliance between it and the EU, Russia and Japan.
Nevertheless, considering the current configuration of world trade, the attitude has been lukewarm.
The USA has instead reactivated part of its trade with the EU, by greatly strengthening its historic relationship with Japan.
Hence, there is once again the spectre of China's closure within its traditional borders – a danger that President Xi Jinping wants to avert ab ovo.
As early as 2009, China's "central interests" were theorized in the Central Committee as: 1) China's fundamental system and State security; 2) the State sovereignty and territorial integrity; 3) the stable development of the economy and society.
The 2011 White Paper added "peaceful development" and "national reunification" to these fundamental policy lines.
That is the one with Taiwan.
Currently China makes it increasingly clear that respect for its core interests is essential to create the win-win relations that characterize its bilateral economic relations.
This is one of the primary aims of President Xi Jinping's Diplomacy Doctrine.
Moreover, China, is no longer encouraging Chinese companies' investment abroad, thus reuniting all what was previously scattered everywhere in the sole Belt and RoadInitiative, which is currently part of the Constitution and the Party's Basic Policy Line.
The Belt and Road Line was born from that of the "March to the West", a strategy initially developed by the international policy expert Wang Jisi, who believed China had to go towards Central Asia and the Middle East, with a view to minimizing the tensions with the United States in East Asia.
An essential area for the United States.
Currently, however, the "Belt and Road" initiative is a global and not a regional initiative – as Wang Jisiinitially thought – a project that will lead to geopolitical upheavals not yet predictable.
The project stems from two essential needs: China's exit from its unsafe traditional borders and the continuous, stable internal economic development that, where lacking, would put the power of the Party and the State to a hard test.
These are the economic and political mechanisms that President Xi Jinping's Diplomacy Theory wants to expand and protect.