China: President Xi Jinping to continue Socialist path
Highlights: 1. Chinese President Xi Jinping described a two-stage plan for China's "socialist modernisation" by 2050, which would see it become more "prosperous and beautiful" through environmental and economic reforms;
2. He warned against separatism – in an apparent reference to movements in Xinjiang, Tibet and Hong Kong – and reiterated the government's principle that Taiwan is part of China; 3. Xi made it clear that China would not close its doors to the world and promised to lower barriers for foreign investors.
President Xi's address at Chinese party congress
With thrust on a new era of Chinese power under President Xi Jinping, the Communist Party congress as China's biggest political event, has begun in Beijing on October 18 under tight security. Chinese President Xi Jinping addressed more than 2,000 delegates in the capital for more than three hours, dwelling on the problems and prospects in China. . In his speech, Xi listed China's recent achievements, saying that "socialism with Chinese characteristics in this new era" meant China had become a great power in the world, and the country would not copy foreign political systems. He briefly described a two-stage plan for China's "socialist modernisation", to be achieved by 2050. Xi also said China would further advance market economy and would not close its doors to the world, maybe an attack on Trump's strict immigrations policy. .
Speaking in the Great Hall of the People in Beijing, at the start of the week-long 19th party congress, Xi told delegates that thanks to decades of "tireless struggle" China stood "tall and firm in the east". Now, Xi said, it was time for his nation to transform itself into "a mighty force" that could lead the world on political, economic, military and environmental issues. "This is a new historic juncture in China's development," China's 64-year-old leader declared in his bold 3hr 23 minute address outlining the party's priorities for the next five years. "The Chinese nation … has stood up, grown rich, and become strong – and it now embraces the brilliant prospects of rejuvenation … It will be an era that sees China moving closer to centre stage and making greater contributions to mankind."
The country's rapid progress under "socialism with Chinese characteristics" shows there is "a new choice for other countries", he told the Communist Party congress, the country has played "an important role in the history of humankind".. More than 2,200 delegates have poured into Beijing for the week-long gathering, bringing with them an effervescence of political tributes.
The closed-door summit, which takes place once every five years, determines who rules China and the country's direction for the next term. The congress also decides on a roadmap for China for the next five years. Shortly after the congress ends, the party is expected to unveil the new members of China's top decision-making body, the Politburo Standing Committee, who will steer the country.
The Communist party of China is a great party; it has the fight and mettle to win." "The Chinese nation is a great nation; it has been through hardships and adversity but remains indomitable. The Chinese people are a great people; they are industrious and brave and they never pause in pursuit of progress," he said. Xi said that the Chinese model of growth and socialism under Communist rule was "flourishing", and had given "a new choice" to other developing countries."It is time for us to take centre stage in the world and to make a greater contribution to humankind," he added.
In the surprisingly long speech – titled "Secure a decisive victory in building a moderately prosperous society in all respects and strive for the great success of socialism with Chinese characteristics for a new era" – Xi struck an upbeat tone that contrasted with the grey skies and drizzle outside. He introduced measures to increase party discipline, and touched on his wide-reaching corruption crackdown that has punished more than a million officials, report BBC correspondents in Beijing.
Xi warned that corruption remained the greatest threat to the party's survival despite a five-year war on graft that he claimed had been "built into a crushing tide". "We must remain as firm as a rock … and secure sweeping victory," he said, warning that "pleasure-seeking, inaction and sloth" were no longer acceptable. "We must … rid ourselves of any virus that erodes the party's health."
Xi warned that achieving what he has hailed the "China Dream" would be "no walk in the park": "It will take more than drum beating and gong clanging to get there. But our mission is a call for action, let us gets behind the strong leadership of the party and engage in a tenacious struggle."
Jinping Xi also warned against separatism – in an apparent reference to movements in Xinjiang, Tibet and Hong Kong – and reiterated the government's principle that Taiwan is part of China.
Commentators say Chinese President Xi Jinping has heralded the dawn of a new era of Chinese politics and power at the start of a historic Communist party congress celebrating the end of his first term in office on October 18.
Beijing is decked out in welcome banners and festive displays for the congress. However, the capital is also on high alert. Long lines were seen earlier this week at railway stations due to additional checks at transport hubs. The congress has also affected businesses, with some restaurants, gyms, nightclubs and karaoke bars reportedly shutting down due to tightened security rules. An austerity drive, instituted by Xi, has meant a more pared down congress, with Chinese reports this week of delegates' hotels cutting back on frills such as decorations, free fruit in rooms and lavish meals.
Meanwhile, state media have said the Party is expected to rewrite its constitution to include Xi's "work report" or political thoughts, which would elevate him to the status of previous Party giants Mao Zedong and Deng Xiaoping. Some see Xi as accruing more power than any leader since Mao, and the congress will be watched closely for clues on how much control now rests in the hands of just one man
Corruption – enemy of Socialism
China's president, Xi Jinping, called corruption the greatest threat to the Communist party's survival in his opening speech to the week-long congress meeting on Wednesday. However, the problem is largely a product of the one-party political system he leads. Three decades of breakneck development has produced vast wealth in China – and much of this is controlled directly or indirectly by the party. That means there are eye-watering money-making opportunities for cadres looking to supplement their modest salaries by cashing in on their positions and their contacts.
At the same time, the party's stranglehold on the media means that independent reporting that might expose high-level corruption is all but non-existent, unless authorised by the party itself. Impunity, therefore, has traditionally been almost guaranteed. Xi now hopes to change that with his war on graft. "Great changes have occurred in China and we are so proud of it," said Xue Rong, a delegate who had travelled to the capital from Henan province. "Xi Jinping is a great man. He is down-to-earth, too. He carries the people in his heart."
Zhao Yongqing, the propaganda chief of the north-western region of Ningxia, said he had been inspired by Xi's opening pitch to the congress. "I feel a big responsibility. As a delegate, I must study and understand Xi's speech thoroughly, and publicize and implement it well when I return home."
The event, which Xi will use to pack the Communist party's upper ranks with allies, marks the official end of what is expected to be the first of his two five-year terms in power. For some though it has come to represent the advent of a new political era that could extend well beyond the originally anticipated end of Xi's second term, in 2022.
The congress heralded the start of China's third great political epoch since Mao Zedong's communists seized power in 1949. The first epoch was Mao himself, a revolutionary standard-bearer who helped the country find its feet; then came Deng Xiaoping, the reformer who masterminded China's economic opening and helped it grow rich. "Now it's Xi Jinping's turn to usher in … the Xi Jinping era," said Chen.
China's economy has continued to grow rapidly. The correspondents say the country has also become more authoritarian, with increasing censorship and arrests of lawyers and activists. Economy compared Xi's bold political vision to a pyramid: "Xi Jinping sits on top of the Communist party, the Communist party sits on top of China, and China sits on top of the world."
Xi Jinping
Chinese president Xi Jinping is to be given his own political theory as the Communist Party of China has created "Xi Jinping Thought on Socialism with Chinese Characteristics for a New Era". The theory is likely to be incorporated into the constitution of the ruling Communist Party, which would strengthen Xi Jinping's position at the top. He would be the first leader to lend his name to a political theory since Deng Xiaoping, who retired in 1989. The only other leader to do so was Mao Zedong.
Xi Jinping became president of China in 2012 – ushering in an era of increased assertiveness and authoritarianism. He has been front and centre of China's push to cement its position as a global superpower, while also launching crackdowns on corruption and freedom of speech. A consummate political chess player who has cultivated an enigmatic strongman image, the leader of the ruling Chinese Communist Party is widely expected to stay at the helm until at least 2022.
Born in Beijing in 1953, Xi Jinping is the son of revolutionary veteran Xi Zhongxun, one of the Communist Party's founding fathers and a vice-premier. Because of his illustrious roots, Xi is seen as a "princeling" – a child of elite senior officials who has risen up the ranks. But his family's fortunes took a drastic turn when his father was purged in 1962 prior to the Cultural Revolution and imprisoned. At the age of 15, the younger Xi was sent to the countryside for "re-education" and hard labor in the remote and poor village of Liangjiahe for seven years – an experience that would later figure largely in his official story.
Far from turning against the Communist Party, Xi embraced it. He tried to join it several times, but was rebuffed because of who his father was. Once he was finally accepted in 1974, he worked hard to rise to the top – first as a local party secretary in Hebei province, before moving on to more senior roles in other places including party chief of Shanghai, China's second city and financial hub. His increasing profile in the party propelled him to its top decision making body, the Politburo Standing Committee, and in 2012 he was picked as president. The Tsinghua University chemical engineering graduate is married to the glamorous singer Peng Liyuan, and the two have been heavily featured in state media as China's First Couple. It's a contrast from previous presidential couples, where the first lady has traditionally kept a lower profile. They have one daughter, Xi Mingze, but not much is known about her apart from the fact that she studied at Harvard University.
Xi has vigorously pursued what he has called a "great rejuvenation of the Chinese nation" with his China Dream vision. Under him, China has enacted economic reform to combat slowing growth, such as cutting down bloated state-owned industries and reducing pollution, as well as its One Belt One Road trade project. The country has become more assertive on the global stage, from its continued dominance in the South China Sea despite international protestations, to its exercise of soft power by pumping billions of dollars into Asian and African investments. This has been accompanied by a resurgence in patriotic nationalism whipped up by state media, with a particular focus on Mr Xi as China's strongman leader, leading some to accuse him of developing a personality cult like that of former leader Mao Zedong.
Xi, who has sought to portray himself as a strong and stable international statesman since last year's election of Donald Trump, also painted China as a responsible global power that was committed to tackling shared dangers such as climate change. "No country alone can address the many challenges facing mankind. No country can afford to retreat into self-isolation," he said.
Since becoming president, Jinping Xi has tightened control within the Party and also in Chinese society, with increasing censorship and arrests of lawyers and activists. Under Xi, China's modernisation and reform has also accelerated, as has its assertiveness on the world stage. He continues to enjoy widespread support among ordinary citizens in China.
Xi Jinping is a much more assertive leader than his predecessors. In a long and confident speech, he looked back on his first five years in office, saying the party had achieved miracles and China's international standing had grown. But the most striking thing in his mission statement was ideological confidence. Recently Party media have talked of crisis and chaos in western democracies compared to strength and unity in China. Xi Jinping said he would not copy foreign political systems and that the communist party must oppose anything that would undermine its leadership of China. Xi also mentioned his wide-reaching corruption crackdown within the Party that has punished more than a million officials, report BBC correspondents in Beijing.
Xi became the Communist party's general secretary – and thus China's leader – at the last party congress in 2012, and has since emerged as one of China's most dominant rulers since Mao Zedong. Xi has been consolidating power and is expected to remain as party chief. Since Xi took power in 2012,
Xi Jinping is a much more assertive leader than his recent predecessors. In a long and confident speech, he looked back on his first five years in office, saying the party had achieved miracles and China's international standing had grown. But the most striking thing in his mission statement was ideological confidence. Recently Party media have talked of crisis and chaos in western democracies compared to strength and unity in China.
At home, Xi has waged a ruthless war on corruption which has punished more than a million "tigers and flies"- a reference to both high and low-ranking party officials. Some observers believe that the campaign is aimed at rooting out opponents, and is part of a series of political manoeuvres by Xi aimed at consolidating his power. Meanwhile China has seen increasing clampdowns on freedoms, from rising online censorship to arrests of dissidents and human rights lawyers, leading some to describe Xi as "the most authoritarian leader since Chairman Mao". Despite this, Xi is still thought to enjoy reasonably widespread support among ordinary Chinese citizens – and is expected to keep shaping the country for the next few years.
The party will reveal the new members of its pinnacle body, the Politburo Standing Committee. Xi is widely expected to remain as party leader, while prominent Xi ally and anti-corruption chief Wang Qishan has stepped down and will not be in the next formation of the committee. Those in the Standing Committee will be especially scrutinized. Analysts say its make-up may give signs of how long Xi plans to stay on at the top of the party – he is expected to remain at the helm until at least 2022 – or any possible successors.
Foreign relations
Xi Jinping said he would not copy foreign political systems and that the Communist Party must oppose anything that would undermine its leadership of China. Fighting USA or capitalism or imperialism is not on the agenda of China and therefore it does not claim any leadership of communist international.
China is eager to expand its ties across the globe and use its money power to influence Asia, Africa, and Latin America.
Xi was similarly uncompromising on China's overall political model, offering no hint that democratic reform was on the horizon or that the party was considering loosening its grip on power. "No one political system should be regarded as the only choice and we should not just mechanically copy the political systems of other countries," said Xi, who has overseen one of the most severe political chills in recent Chinese history. "The political system of socialism with Chinese characteristics is a great creation."
Xi insisted China did "not pose a threat to any other country" but his speech chimed with the increasingly assertive – some say domineering – foreign policy that has emerged on his watch. He cited Beijing's highly controversial island-building campaign as one of the key accomplishments of his first term. "Construction on islands and reefs in the South China Sea has seen steady progress."
Without directly mentioning Trump, he noted how China had "taken a driving seat in international cooperation to respond to climate change". He added: "Only by observing the laws of nature can mankind avoid costly blunders in its exploitation. Any harm we inflict on nature will eventually return to haunt us. This is a reality we have to face."
Xi took a harder line on Hong Kong, which witnessed an unprecedented 79-day pro-democracy occupation and the birth of a nascent independence movement during his first term. He vowed that Beijing would not allow the "one country, two systems" model, under which the former British colony has operated with relative autonomy from the mainland since handover, to be "bent or distorted". Nor would independence activists be tolerated. "We will never allow anyone, any organisation, or any political party, at any time or in any form, to separate any part of Chinese territory from China."
Beijing did not seek global hegemony but "no one should expect China to swallow anything that undermines its interests".
IMF warns on China's credit boom
President Xi Jinping government's early pledge to enhance market forces – giving them a "decisive role" has remained just that, a pledge. Thousands of factories have been closed but that's as much about their polluting effect than their productive inefficiency. There have been consolidations in various sectors of the myriad state-owned enterprises. The (almost all state-owned) banks have come in with debt for equity deals – something close to a bail out – for the most troubled companies. But there hasn't been a wave of bankruptcies. Preserving social stability is likely to be the main reason for this. A wave of concentrated unemployment could see protests that could threaten order.
Debt and risk are the two things that some think will combine to produce an economic catastrophe in China but the growth is still there to be able to pay off debt. When the debt gets so large it crowds out growth because of the cost of that debt – that becomes a problem. And China's debt is huge; it is currently about 260% of annual economic output and is predicted to rise. What makes it particularly worrisome is that the bulk of this is held by state-owned corporate entities.
Risky practice has been growing too, particularly around the so called "shadow banking" sector. So much so that Beijing cracked down on the insurance market in particular, and went after some of China's best known private firms who were deemed too risky in the way they raised money.
Firms who owned or had stakes in New York's Waldorf Astoria, Deutsche Bank, Club Med and Wolves FC were all targeted. It's steadied the boat, but that appears all. Other far more significant reforms have not yet happened; financial market reforms, substantial rural land reform, changes to the internal passport-like hukou welfare system.
One thing that is happening though is a deepening of the role of "the party" at the top of China's state firms. There were reports this summer that foreign owned firms or joint ventures have been asked to give the Communist Party equal say over their major corporate decisions.
In a new report, the IMF says there is an increasing risk of a "disruptive adjustment" and/or a marked slowdown in economic growth". The agency calls for decisive action to deflate the credit boom smoothly. Without the boom, the report suggests, China's recent economic expansion would have been significantly slower. Since the global financial crisis, China's economic growth has slowed, from an average of 10% a year in the previous three decades to a rate of 6.7% last year. The Chinese government expected a slowdown, since the earlier double-digit rate was not sustainable over the long term.
China has been trying to manage a transition to slower growth with a different pattern, one that is less dependent on industry and exports and has a greater role for consumer spending at home and service industries.But the IMF's report says the slowdown would have been more pronounced, were it not for a boom in credit. It suggests that over the years 2012-16, a more sustainable pattern of debt and credit would have led to economic growth that was slower by two percentage points.
The IMF sets out some disturbing evidence from previous credit booms with similarities to China's. It says that out of 43, only five were not followed by either a financial crisis or a major slowdown in economic growth. The report does set out a number of features of China's situation that it says reduce the risks. One example is the surplus in China's current account, which is its international trade plus some financial transactions. That makes it less dependent on borrowing from abroad and so less susceptible to a sudden loss of confidence on the part of foreign lenders – something that happened in many emerging-market financial crises. But for each of these relatively favourable factors, the report sets out reasons why the protection they provide may be limited.
The biggest single group of debtors are state-owned enterprises (SOEs), although there have also been large increases in the debts owed by the government, other businesses and households. SOEs are a long standing issue in China. Many are what are called zombie companies that are not financially viable and are often in industries where there is excess capacity. They account for the most pressing corporate debt issues, the report says.
There is also a warning about the housing market. A sudden "correction", or in other words, a fall in prices, could pose a risk to financial stability. The report says that decisive action is needed.
The most general recommendation the IMF makes is that China should put less emphasis on targets for economic growth (this year it's 7.5%), as it says these "have fostered an undesirable focus on short-term, low-quality stimulus measures". Many of the other problems reflect that feature of China's economic strategy. The report says the government has had the tendency of boosting infrastructure spending, real estate activity and credit during economic downturns to meet growth targets.There is also a menu of other more specific initiatives the IMF suggests, including a renewed effort to deal with the zombie companies, many of which are likely to go out of business. It says the government should consider restricting the use of unsecured loans to pay for down-payments by home buyers.
Millions of workers the Chinese government plans to lay off from failing state owned companies will be "abandoned". China's mountain of national debt is real worry, the possibility of bankruptcies and – ultimately – what it might mean for the thousands his multinational firm employs in China. They support reforms to overhaul China's mammoth economy; but their stories, from three very different parts of China, reveal the consequences and anxieties associated with the changes.
The complex is home to the world's biggest manufacturer of electric cars. BYD is a global leader in a technology that China hopes it can dominate; electric vehicles, and specifically the batteries that power them. The big push towards electric isn't just about industrial strategy; it's about trying to tackle China's immense pollution problems – the most obvious of which is dirty air.
With incentives for infrastructure and aggressive quota demands for, mostly foreign, manufacturers, this is part and parcel of Beijing's effort to make China's economy less focused on government investment and cheap exports – and instead to one that is technologically advanced, with a sustainable base and driven by consumer spending.
Observation
Corruption is a serious crime in socialism. The mighty Soviet Union collapsed and eventually disintegrated, entire socialist system in East Europe got wound up because of rampant corruption in Russia eating away the very system of equality. Last Soviet president Michael Gorbachev made sincere efforts to fight corruption by Perestroika and Glasnost but he failed. Corruption had reached very high level as the CPSU tolerated corruption as a necessary evil to be allowed initially but it got strong and became an institution by itself.
President Xi would be remembered as the leader who made China a strong and powerful nation: Being strong first of all means being a global power: being a world leader and therefore leading the world. It also means that the Communist party must be strong and corruption free even while maintaining one-party rule.
President Xi knows corruption in China is deep rooted and has initiated steps to contain it. Whether Xi would be successful in making China corruption free – remains to be seen. As China tries to tackle chronic over-capacity in its traditional industries it's also moving away from dirty coal to heat homes and power its economy. Many mines are being mothballed.
President Xi is seen as a transformative figure that saw himself in the same tradition as Mao and Deng. There's no lack of confidence in Xi Jinping. In order to reclaim China's historic greatness, its centrality in the world China needs a strong leader – and he is the person for the job."
Xi Jinping faces a multitude of challenges in his country's economy as he embarks on his second term at the top. Strengthening the party's hold on the means of production is one of Beijing's responses.
Meanwhile, China's ruling Communist Party has voted to enshrine Xi Jinping's name and ideology in its constitution, elevating him to the level of founder Mao Zedong. The unanimous vote to incorporate "Xi Jinping Thought" happened at the end of the Communist Party congress, China's most important political meeting.
Xi has steadily increased his grip on power since becoming leader in 2012. This move means that any challenge to Xi will now be seen as a threat to Communist Party rule. More than 2,000 delegates gathered in Beijing's Great Hall of the People for the final approval process to enshrine "Xi Jinping Thought on Socialism with Chinese Characteristics for the New Era" into the Communist Party constitution of China. At the end of the process, delegates were asked if they had any objections, to which they responded with loud cries of "none", reported journalists at the scene.
The expression "new era" is the party's way of saying this is the third chapter of modern China. If the first was Chairman Mao uniting a country devastated by civil war, and the second was getting rich under Deng Xiaoping, this new era is about even more unity and wealth at the same time as making China disciplined at home and strong abroad. Enshrining all of this under Xi Jinping's name in the party constitution means rivals cannot now challenge China's strongman without threatening Communist Party rule.
US led capitalist world has pinned hopes on China to finally close socialism-communism as being utopia but the news form the CPC Congress is not encouraging to them as China under President Xi Jinping would consolidate the gains of socialism and push further to achieve maximum for the people and nation. Unlike Soviet Russia that hurried up to end socialist ideology due to rampant corruption that had crept into the national body, China perused, albeit slowly, the process of socialist construction in a sustained manner.
Will US-China Tensions Trigger the Fourth Taiwan Strait Crisis?
Half a century ago, the then-National Security Advisor Henry Kissinger flew to Beijing in the hope of seeking China's alliance to contain the Soviets. His visit culminated in the U.S. agreement to recognize Beijing as the only legitimate government of China instead of Taipei, going back on the promise he had made to the president of the Republic of China, Chiang Ching-kuo, merely one year previously that Taiwan would never be abandoned by the US. The realistic American diplomat may have never thought that one day Taiwan, once ruthlessly forsaken by the US, would become the latter's most important strategic fortress in East Asia to contain a rising China.
In 2018, the passage of the Taiwan Travel Act encouraged more high-ranking American government officials to visit Taiwan and vice versa1. The US Undersecretary of State Keith Krach landed in Taiwan two years later, rendering him the highest-level State Department official to visit the island since 19792. The Secretary of State, Mike Pompeo, announced the cancellation of all restrictions on official contacts between the U.S. and Taiwan in January 20213 – an action that was vehemently denounced by the Chinese government as Trump's "last-ditch madness" that would "push the Taiwan question deeper down the road of no return"4.
Just when the world thought of Joe Biden's ascension to power as a harbinger of softer attitudes toward Beijing, especially regarding Taiwan issues, the diplomatic muscle flexed by the newly elected US president is as eye-tingling as his aviator shades – first, his Secretary of State, Blinken and Secretary of Defense, Austin made an explicit announcement of the U.S. support for Taiwan; second, he sent former Deputy Secretaries of State Richard Armitage and James Steinberg and former senator Chris Dodd to Taiwan in honor of the 42nd anniversary of the Taiwan Relations Act.
America's incremental interest in the island is not confined to actions from its executive branches, but it has permeated its legislative system. The introduction of the confrontational "Strategic Competition Act of 2021" in April signals the anti-Soviet-style containment of China which was backed by The Senate Foreign Relations Committee. This bill echoes the "Interim National Security Strategic Guidance" released by the Biden Administration in March, and it emphasizes the urgent need to "achieve United States political objectives in the Indo-Pacific" and back closer ties with Taiwan5. With strong bipartisan support, the bill is expected to be signed into law by President Biden and to serve as a legislative compass to counter China at all levels. In that respect, Taiwan Strait is more likely than ever to become "ground zero" by the U.S. and China.
On the other hand, the crackdown on Hong Kong's democracy movement under the new National Security Law by Beijing proved to be successful due to the limited backlash received from the West. On top of that, Beijing's handling of Xinjiang cotton issue seems to have managed to incite nationalism among Chinese people on a short notice to boycott "anti-China forces"6. With a record of 380 incursions into Taiwan's airspace by Chinese air force during 2020, there is reason to believe that Hong Kong and Xinjiang were "guinea pigs" used by Beijing to test its capability for the fourth Taiwan Strait Crisis, the probability of which has been enhanced by Xi Jinping's attempt to seek reappointment and Beijing's need to divert domestic attention away from the escalating social conflicts brought about by the stagnant economy.
So, the pertinent question is: if the fourth Taiwan Crisis does break out, when will it happen? It could be sometime after the 2022 Beijing Winter Olympic Games7 as it is unlikely for China to discard the opportunity to showcase its image and test its comprehensive strength8. This could be déjà vu in light of Russia's successful Blitzkrieg-style invasion of Ukraine in 2014, which occurred only three days after the end of Sochi Winter Olympics. However, China is not the only one who can learn from history. When the rest of the world anticipates China's intent with regard to Taiwan, preemptive precautions will be taken. The game-theory-type strategic interaction may hence spur China to launch its attack before the upcoming international sports gala.
Another critical timing could be prior to the 20th National Party Congress of the Chinese Communist Party in October 2022. Xi Jinping's abolishment of term limits through constitutional amendment may pave the legal foundation for his reappointment, but the "widespread opposition within the party"9 renders the legitimacy of his extended tenure unlikely. That is why some may find it hard to conceive of Xi's attempt to "start an unnecessary war with Taiwan" before his re-appointment10, but his insatiable desire for a 3rd term may push him over the edge. For the time being, Xi seems to be seduced by his burgeoning self-confidence that China is charging into an epoch of opportunity where "the East is rising and the West is declining,"11 and what time is better than now to consolidate his authority in front of dissidents with a military show-off targeting Taiwan?
As Henry Kissinger12 said, "The historical challenge for leaders is to manage the crisis while building the future. Failure could set the world on fire." When the leaders of the two greatest powers both see their own countries as the future "Leviathan" of the world, the definition of failure can no longer be merely confined to internal mismanagement, but being surpassed by international competitors. Kissinger may have overestimated some leaders' senses of honor to bear the responsibility of the "historical challenge", but he can be right about the catastrophic consequences of their failures. But this time, failure is not an option for either side across the Taiwan Strait nor across the Pacific Ocean
Reference
Chen, Y., & Cohen, J. A. (2019). China-Taiwan Relations Re-Examined: The "1992 Consensus" and Cross-Strait Agreements. University of Pennsylvania Asian Law Review, 14(1).
Mink, M. (2021). The Catalyst for Stronger US-Taiwan Ties. https://keithkrach.com/the-catalyst-for-stronger-us-taiwan-ties/
Hass, R. (2021). After lifting restrictions on US-Taiwan relations, what comes next? Brookings. https://www.brookings.edu/blog/order-from-chaos/2021/01/11/after-lifting-restrictions-on-us-taiwan-relations-what-comes-next/
Global Times. (2021). Pompeo may toll the knell for Taiwan authorities. https://www.globaltimes.cn/page/202101/1212378.shtml
Zengerle, P., & Martina, M. (2021). U.S. lawmakers intensify bipartisan efforts to counter China. Reuters. https://www.reuters.com/world/asia-pacific/us-lawmakers-look-advance-sweeping-bid-counter-china-2021-04-21/
Cui, J., & Zhao, Y. (2021). Boycott of Xinjiang cotton use opposed. China Daily. https://www.chinadailyhk.com/article/161495
Everington, K. (2021). Former US security advisor says Taiwan in "maximum danger" from PLA. Taiwan News. https://www.taiwannews.com.tw/en/news/4189160
China Daily. (2021). Preparing for Winter Olympics promotes quality development – Opinio. China Daily. http://www.chinadaily.com.cn/a/202101/22/WS600a131ba31024ad0baa44f1.html
The Guardian. (2020). China's Xi Jinping facing widespread opposition in his own party, insider claims. https://www.theguardian.com/world/2020/aug/18/china-xi-jinping-facing-widespread-opposition-in-his-own-party-claims-insider
Roy, D. (2021). Rumors of War in the Taiwan Strait. The Diplomat. https://thediplomat.com/2021/03/rumors-of-war-in-the-taiwan-strait/
Buckley, C. (2021). Xi Maps Out China's Post-Covid Ascent. The New York Times. https://www.nytimes.com/2021/03/03/world/asia/xi-china-congress.html?_ga=2.178218534.2000768907.1619749005-1359154941.1599697815
Kissinger, H. A. (2020). The Coronavirus Pandemic Will Forever Alter the World Order. https://www.wsj.com/articles/the-coronavirus-pandemic-will-forever-alter-the-world-order-11585953005
Quad Infrastructure Diplomacy: An Attempt to Resist the Belt and Road Initiative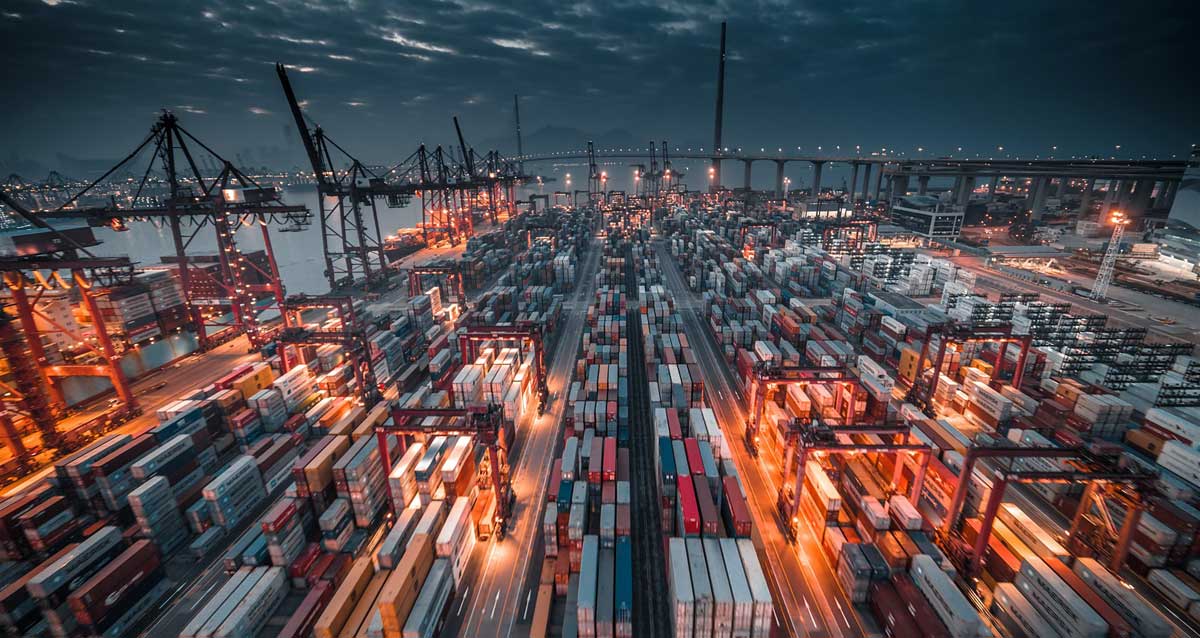 Over the years, the competition between the great powers in the dual space of the Indian and Pacific Oceans has been rapidly increasing. In the face of the aggravation of relations between the PRC and the United States, the defence dimension of the rivalry between the two contenders for global leadership traditionally comes to the forefront. However, in today's context, the parties will most likely not engage in military action for the strengthening of their dominance in the region, but they will try to achieve the goals by expanding of economic influence. In this context, along with the well-known trade wars, there is an infrastructure rivalry in the region, which is enforced on Beijing by Washington and the Quadrilateral Security Dialogue (Quad).
The role of Infrastructure in Indian and Pacific Oceans' countries
The countries of Asia traditionally drawing the attention of the world community due to the high rates of economic, technological, and social development. In less than three decades, their per capita income has increased by 74%, millions of people have been lifted out of poverty, as well as a growing middle class has emerged in the region. All this became possible due to the multilateral cooperation institutionalization and the integration of the economies of the Indo-Pacific. However, the strengthening of trade and economic ties and the future prosperity of Asia largely depends on the infrastructure (ports, highways and railways, airports, pipelines, etc.), which contributes to a more active movement of goods on a regional and global scale. Moreover, back in 2009, the Asian Development Bank (ADB) published a report according to which collective investments in infrastructure in the amount of US$8 trillion will be required to maintain rapid economic growth in Asian countries.
The most prominent infrastructure initiative in recent years is the «Belt and Road Initiative» (BRI), which was launched by China's leader Xi Jinping in 2013. The BRI helped to fill numerous infrastructure gaps, but the United States and its partners increasingly paid attention to the geostrategic aspect of China's actions. It's no secret that the Belt and Road plays an important role in the development and integration of China's provinces with neighboring countries. However, with the growing number of countries participating in the BRI, as well as the strengthening of China's influence on a regional and global scale, criticism of the strategic tools for expanding Beijing's economic influence gradually increased. The Belt and Road has faced a number of critical remarks, including those related to accusations of purposely involving the regional countries in the so-called «debt traps». Regardless of the degree of truthfulness or study of the issue, from year to year, media reports have contributed to the building of a contradictory attitude to China's BRI among the residents, experts, and political elites all over the world.
Moreover, as soon as Donald Trump became the U.S. President in early 2017, Washington modified the nature of its policy towards China to greater confrontation. This trend has become a direct expression of the intensified great powers' rivalry and their struggle for hegemony in the Indo-Pacific, as well as a motivation for the revival of the Quadrilateral Security Dialogue (Quad), which includes the United States, Australia, India and Japan. However, the interaction of the Quad has long been built on the basis of defence.
This trend continues nowadays, as evidenced by the frequent exercises and the growing Quad naval presence in the Indo-Pacific but in 2021 the Quad countries expanded their range of issues on a multilateral basis. Now the agenda includes vaccine diplomacy (providing 1 billion COVID-19 vaccines to Indo-Pacific countries, climate change, technological cooperation, maritime security, cybersecurity, and external development assistance. According to Kurt Campbell, Indo-Pacific policy coordinator at the National Security Council, Washington is looking to convene an in-person fall summit of leaders of the Quad countries with a focus on infrastructure in the face of the challenge from China.
Quadrilateral infrastructure diplomacy as the continuing vector of the Trump's administration
The infrastructure agenda also became an important part of the last summit of the G7 countries' leaders, during which the parties expressed their willingness to establish a BRI counterpart called Build Back Better World (B3W). In total, there are 22 mentions of infrastructure in the final G7 Summit Communiqué. Even despite the traditionally restrained position of India, which took the time to «study the specifics of the proposal», infrastructure diplomacy of Quad is becoming a new area of geostrategic competition in the Indo-Pacific.
There's one exception: the activities on the infrastructure track are not a new trend of U.S. President Joe Biden's administration, but a continuation of the foreign policy vector set during the presidency of Donald Trump. It was he who turned Sino-U.S. rivalry into a geo-economic level. Back in 2017, the Foreign Ministers of the Quad countries stated the need for high-quality infrastructure development in order to ensure freedom and openness of sea routes, as well as improve intra-regional ties. In 2018, MoU was signed between the US Overseas Private Investment Corporation (OPIC), the Japan Bank for International Cooperation (JBIC) and the Ministry of Foreign Affairs and Trade of Australia, aimed at implementing major infrastructure projects in the Indo-Pacific. Moreover, the Quad countries raised the question of the BRI countries' growing debt during their official meeting in Singapore.
It was clear that the Belt and Road Initiative is perceived by the Quad countries as the main factor in expanding the economic and political influence of the People's Republic of China, as well as China's influence of the domestic political processes in the countries of Indo-Pacific. At the same time, the combination of economic and defence rivalry enforced on Beijing by Washington, as well as Quad's efforts to build a balance of power in the region actually indicates the explicit anti-​China nature of the Quad.
In this case, it's important to note that each of the Quad countries has its own levers of influence, which they can combine in infrastructure competition with Beijing. For example, in 2015, in response to the implementation of the Belt and Road Initiative and the establishment of the Asian Infrastructure Investment Bank (AIIB) by China, Japan made the Partnership for Quality Infrastructure (PQI). The United States, in turn, announced the infrastructure project Blue Dot Network (BDN), as well as the Ministry of Foreign Affairs and Trade of Australia established a new Partnerships for Infrastructure (P4I). All these initiatives are united by a commitment to inclusive economic growth, «quality infrastructure», climate change, disaster response, and social development. The capitalization of the Japanese, American and Australian initiatives is US $110 billion (US$50 billion from Japan and over US$50 from the Asian Development Bank), US$30-60 million, and US$383 thousand (including access to US$4 billion of foreign aid and $US2 billion from the Australian Infrastructure Financing Facility for the Pacific), respectively. Given the ongoing discussions about debt traps, the emphasis on «high-quality infrastructure» may give special features to the initiatives of the Quad but even the total amount of funding will not be able to compete with the US$770 billion investments already made in 138 countries of the world and announced by China.
Anyway, Quad is stepping up its infrastructure diplomacy in at least three areas, including Southeast Asia, Oceania, and the Indian Ocean. For example, Australia, Germany and Switzerland have already allocated US$13 million to the Mekong River Commission For Sustainable Development (MRC) to assist Cambodia, Laos, Thailand and, Vietnam «to respond to pressing challenges while safeguarding the ecological function of the Mekong River and improving people's livelihoods».At the same time, Australia signed US$300 million MoU with Papua New Guinea, aimed at the ports reconstruction in the major state of Oceania (the ports of Vanimo, Kimbe, Motukea, Lorengau, Oro Bay, Daru, Lae, etc.). It is important to highlight that the increasing economic and infrastructural presence of China in the countries of Oceania, energize Australia's policy in the South Pacific, which is a traditional zone of influence of Canberra. At the same time, the expansion of Australia's aid and investment to the broader Indo-Pacific is due to the commitment of the current Australian government to the U.S. foreign policy.
In turn, the reaction of the Southeast Asian countries to the intensification of Quad infrastructure diplomacy will be more restrained. According to the latest Pew Research Center survey, the most unfavourable view of China is in the United States (76%), Canada (73%), Germany (71%), Japan (88%), Australia (78%), and South Korea (77%), while in Singapore — the only country representing ASEAN in the survey — the percentage of unfavourable views on China is at a low level (34%). Moreover, considering the aspects of infrastructure diplomacy in the region, we should definitely refer to the survey of the Center for Strategic and International Studies (CSIS) of the political elites of the region «Powers, Norms, and Institutions: The Future of the Indo-Pacific from a Southeast Asia Perspective», published in 2020. Despite the intentional exclusion of Russia from the survey, it approximately reflects the trends in the Indo-Pacific countries at the present stage. Thus, as a result of the survey, American experts revealed that the political elites of Southeast Asia positively assess China's activities in the field of infrastructure development, which has brought tangible benefits to most Southeast Asian countries.
Beijing's Response
China is actively reacting to verbal attacks from the United States and Quad. The infrastructure agenda was no exception, but China responded by modernizing its global Belt and Road Initiative. In response to criticism about the involvement of the countries in debt traps, Beijing has developed a new Foreign Policy White Paper «China's International Development Cooperation in the New Era». The document was published in early 2021. According to the provisions of the new White Paper, China will pay closer attention to the process of implementing projects within the aid framework, take an active part in evaluating projects in order to monitor their quality, maintain an appropriate level of confidence in its projects to China, as well as conduct bilateral consultations to identify difficulties with debt repayment and make sure that partners do not fall into a debt trap. It's possible that the new vision of the PRC will appear especially quickly in countries where the Quad will primarily try to implement their infrastructure projects.
China is the first country in the region, which pays significant attention to the issues of large-scale infrastructure development. Moreover, Beijing has a number of advantages over its opponent — Quad. First, the Belt and Road initiative is more structured and aimed at intensifying trade, economic, cultural and humanitarian cooperation with neighboring countries, while the emerging Quad infrastructure agenda is «dispersed» among numerous individual initiatives, doesn't have the same level of stability as the BRI, and even after 3.5 years of building the agenda is considered through the prism of expectations.
Second, China's initiative is aimed at a single infrastructure connection between the PRC and the rest of the world and acts as a potential basis for the intensification of global trade in the future. At the same time, today's projects of the Quad are of a "sporadic» nature and can't contribute to the infrastructure linkage between Europe, Africa, South and Southeast Asia on a global scale.
Third, China can already offer the Belt and Road members not only logistics infrastructure but also the opportunities in the field of green energy. At the end of 2019, China produced about a third of the world's solar energy and retained a leading position in the number of wind turbines. Within the foreseeable future, the Quad countries, and especially the United States, will have to compete with China even in the field of the climate agenda, which is so close to the new administration of the U.S. President Joe Biden.
Finally, during his recent speech on the occasion of the 100th anniversary of the Chinese Communist Party (​CCP), PRC's Leader Xi Jinping confidently declared the great revival of the Chinese nation, its contribution to the progress of human civilization, and its readiness to build a new world, which undoubtedly indicates China's decisiveness to respond to challenges to its address, including from the Quad.
Conclusion
The ongoing transformation of the regional architecture in the Indo-Pacific, both in the defence and economic areas, will be an important aspect in the post-pandemic era. China has repeatedly stated about the «covered» Quad activities to deterrence Chinese policy in the region, but the expansion of the Quad's agenda by infrastructure diplomacy allows us to speak about the evident vector of the Quad strategy against the PRC.
However, nowadays the Quad countries had been left behind. China already has the world's most numerous land forces, the largest navy, as well as an ambitious global Belt and Road initiative that includes almost 140 countries and a capitalization approaching US$1 trillion. Of course, Quad is moving towards the institutionalization of its infrastructure cooperation and the potential expansion of the number of participating countries to the Quad Plus format. However, to reach China's achievements for the period 2013-2021, the new alliance will need at least a decade.
At the same time, the rivalry of the Belt and Road with the Quad's infrastructure initiative will help the countries of the region to diversify their infrastructure ties but will make their choice even more difficult, since it will primarily be regarded as support for the foreign policy vision of one of the parties, and not a pragmatic estimate of economic benefits. All this makes the regional environment in the Indo-Pacific increasingly complex and forces middle powers and smaller countries to adapt to new geostrategic realities.
From our partner International Affairs
Bushido Spirit Resurrected? Japan publicly bared its swords against China
Recently, Japan's Deputy Prime Minister Taro Aso declared that Japan will join forces with the US to "protect Taiwan." There has been a lot of turmoil, but even though the US directly announced that it will follow the "One China policy," Japan has not given up its secret intentions. Japan's new "Defense White Paper," which was just approved, not only continued to link the US, but also displayed greater animosity toward China.
The Japanese government just finished the 2021 version of the "Defense White Paper," according to the Global Times, but both the cover and the substance of the white paper are full of "provocative" meaning. The first is the front cover. According to the image released by Japanese media, the cover of Japan's new "Defense White Paper" is an ink drawing of a warrior on horseback. According to a spokesperson for Japan's Ministry of Defense, the horse samurai on the cover represents the Japanese Self-Defense Force's commitment to defend Japan. However, after seeing it, some Japanese netizens said that it was "extremely powerful in fighting spirit."
From a content standpoint, the white paper keeps the substance of advocating "China menace," talking about China's military might, aircraft carriers, Diaoyu Islands, and so on, and also includes the significance of "Taiwan stability" for the first time. A new chapter on Sino-US ties is also included in the white paper. According to the Associated Press, the United States is expanding its assistance for the Taiwan region, while China is increasing its military actions in the region. This necessitates Japan paying attention to it with a "crisis mindset."
Japan has recently grown more daring and rampant, thanks to a warlike cover and material that provokes China and is linked to the US. Japan has recently bared its swords against China on several occasions.
Not only did Japanese Prime Minister Yoshihide Suga take the lead in referring to the Taiwan region as a "country," but after meeting US President Biden, he issued a joint statement referring to the Taiwan region, and tried his best to exaggerate maritime issues such as the East China Sea and the South China Sea, and Japanese Deputy Prime Minister Taro Aso, Defense Minister Nobuo Kishi, Deputy Defense Mizuho, and Deputy Defense Mizuho. It has all made inappropriate statements on Taiwan and publicly attacked the "One China Principle."
After China clearly voiced its disapproval, Japan not only refused to be constrained, but actively increased its antagonism toward China. Do they truly believe China is simple to provoke? The tensions between China and Japan will undoubtedly worsen as a result of Japan's publishing of this white paper. Although Japan has the bravery to provoke, it lacks the guts to initiate an armed war with China. After all, even the United States, on which they have traditionally counted, would not dare.
It is simple to employ force against China, and if the Japanese Self-Defense Force want to fight the People's Liberation Army, it is preferable for them to be prepared for any catastrophic outcomes. Furthermore, China has long been Japan's most important commercial partner. Even with Japan's sluggish economy, they should be wary of challenging China. If they refuse to examine this, China may let them face the consequences of economics and trade.
Furthermore, the US has declared unequivocally that it will pursue the "One China Policy" and has intimated that it will not "protect Taiwan" with Japan. The stance of the United States demonstrates that, despite Japan's determination to constrain China on the Taiwan problem and invitation to the United States to join in "safeguarding Taiwan and defending Japan," the United States is hesitant to offer such refuge to Japan. As a result, Japan should be clear about its own place in the heart of the United States and attach itself to the United States, although it may be beaten by the United States again in the end.
In reaction to this event, the Hong Kong media stated that Japan should focus on making friends and generating money rather than intervening in Taiwan's affairs, saying that "provoking Beijing is a fool's errand." As a result, if Japan continues to challenge China, they will be exposed as a total fool. And how good will a fool do in a game between countries?