Witchcraft Allegations: Violence Against Women in the 21st Century
Violence against women is a reality in many countries. In some, it is not only present but also culturally valid and accepted as the norm. Acts of violence still take place on a daily basis and the perpetrators are usually members of the household.
It has been witnessed that gender based violence against women has its roots in patriarchy albeit violence is induced on women by both men and women. Some acts of gender based violence arise not merely out of a patriarchal mind-set but also out of superstitious thinking, out of low literacy and unawareness, and out of irrational backward thinking, like accusations of witchcraft. While this may sound like a tale from pre-medieval times, it is till date commonly practiced in parts of Asia and Africa.
Accusations of witchcraft are baseless allegations without concrete evidence that a person is a practicing witch. In rural areas, where people believe in traditional healing and would choose a shaman over a doctor, the belief in surreal activities or magic is very strong. People place faith in other people to magically heal them, to ward off any evils from their lives, and also to ensure prosperity. At the same time, they also believe some women can, by the use of magical powers, ensure harm to them. These women are accused of being witches capable of killing their cattle, causing harm to their family, and coming in the way of prosperity.
The women usually accused of witchcraft have familiar traits: they belong to lower socio-economic strata, they are mostly vulnerable and incapable of self-defense, and have no social support. Women already weakly placed in the society are easy targets. These women are then beaten, burnt, made to consume human excrement, stripped of their clothes and dignity and walked around the villages, among many other atrocious, inhuman actions. The passers-by and other gatherers stand and watch the commotion happily because for them, the cause of their bad omen and bad luck is now dealt with.
Apart from superstitions, such accusations occur for other reasons. Some single women own property and this becomes an opportunity for other people to grab the said land. In patriarchal societies, women are usually powerless and to live without a male head in the family makes them even more vulnerable to attacks by other people. In case of families belonging to lower socio-economic strata, even the men are powerless against the influential people. Similarly, women are accused of being witches even to settle scores against them and very commonly also when they reject sexual advances made towards them by other males.
The superstitious belief of the mass is used as a tool by other manipulators to cause harm to unfortunate women. Sometimes, even the family members turn against the victim, ruthlessly killing her because they genuinely believe she is a practitioner of witchcraft. All of this is obviously based on speculation, hate, intrigue and conspiracy, and has no basis because in the first place, such things are illogical. However, the magnitude of this belief is so strong that it ends up killing people.
These instances frequently occur in the uneducated sectors of the society, but is also prevalent among the educated people. Even the supposedly educated people, like teachers, are involved in such activities, once again proving that only getting education does not ensure the riddance of such phenomenon. When the victim seek help from the police, them being believers of such malpractices do not protect the victim. In turn, they are physically abused or psychologically tormented to confess to the "crime" they did not commit, and punished. The victims choose to confess than to be beaten to death or have their children be beaten to pulp in front of their own eyes. Despite confessing, their mistreatment and torture does not end and they are abused more.
The effect of these incidents the survivors is very grave. Most of them suffer from physical deformities induced after the episodes. Lynching of a victim by a mob of determined people leave her severely damaged not only physically but also mentally, emotionally and psychologically. Most women lose their body parts, and almost all of them lose their sanity and any will to live. A lot of the victims have been driven to suicide because the trauma of such horrendous acts leaves a lasting impact on them.
It seems simple that they should seek help, especially when there are so many governmental and non-governmental organisations working on women protection issues along with scores of local, national and international laws and conventions existing to ensure such atrocities do not take place. While the concept of seeking help is easy the victims are not able to get any because firstly, the victims do not have that kind of power. They are usually helpless and powerless against the people who cause harm to them. Secondly, they are also unaware about what measures they can take to protect themselves. Even if they are, it is unavailable to them because they have no access to even a police station.
It cannot be denied that some women do receive treatment and can lead their lives again. A lot of institutions work towards curbing such acts of violence and the victims receive all kinds of necessary aids. This act of accusing women to be witches and mistreating them is rendered illegal by the law. However, despite these efforts, a lot of the victims die and if not, reintegrating in to the society for them again is extremely difficult. The perpetrators are many in number. This makes it very difficult for the victims to receive justice, because all of the perpetrators are not punished and they continue to roam freely in the society. In fact, a lot of these cases go unreported.
These acts are plenty in number but so are the laws and protection measures. However, what comes in between is the superstitious belief and magical thinking presently deeply in the society, mostly among the rural communities. This is why these acts still continue to take place in today's date. While the world is progressing on so many fronts, the fact that newspapers have a story covering victims accused of witchcraft every day is very unsettling. It is only through empowering of the weaker women that such acts can be stopped completely because the laws do not work where the people are so superstitiously misguided.
A visible shift in US policy in South Asia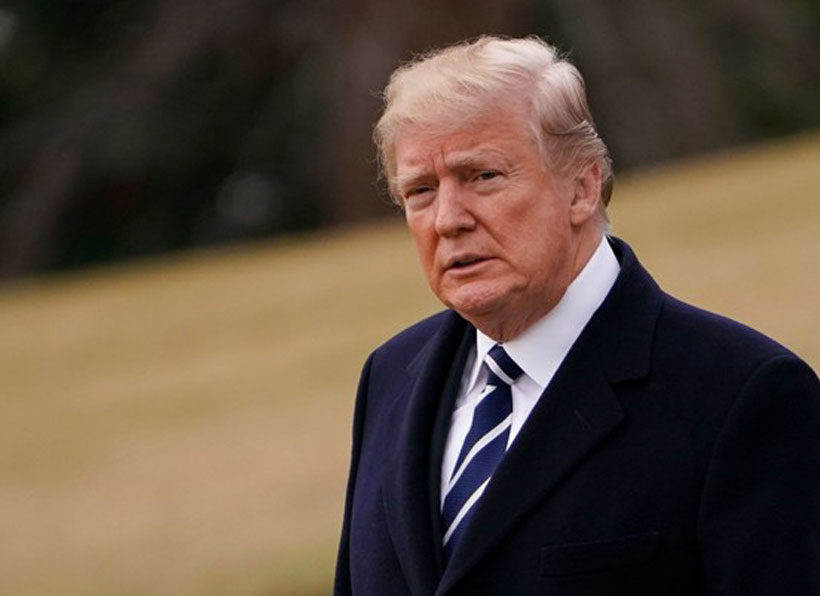 It seems a shift in the US policy in South Asia, especially toward Pakistan. The US was among the first few countries to recognize Pakistan in 1947 after getting independence from the British Empire.
During the Cold War, Pakistan was a big supporter of the US and protected American interests in the region, including Afghanistan-war in the 1980s. Pakistan was also a close ally in the "war on terror" after the attacks on the World Trade Center and the Pentagon on September 11, 2001.
However, although Pakistan extends a cordial hand of friendship to the US whenever it needs support, the US always steps back when it no longer needs a Pakistani role in an issue, and relations decline. Pakistan has faced some of the toughest and strictest US sanctions in history.
The two countries have always cooperated with each other on their common goals and interests, though the US has failed to value Pakistan's interests and has kept on making demands. "Do more" has been the message of the US leadership in recent years, without understanding Pakistan's capacity to comply, or its own interests. The US always considered Pak-US relations as "Transactional" only. While Pakistan was sincere and considered its relations with the US in the long term.
During the past few years, the US has blamed and threatened Pakistan. Of course, there exist some concerns on both sides, and some of these may be genuine, but some are based on misunderstandings only, or over expectations. In fact, the US was asking Pakistan "Do More" without considering Pakistan's capacity and interests.
As long as the US was cooperating with Pakistan, the US achieved its strategic goals in this region. Pakistan may be a small country, but possess a strategic location and can play a decisive role in geopolitics. Pakistan is a country with 220 million population, the sixth-largest country by population. The only nuclear power in the Muslim world considered an important nation in the Muslim world. Its location facilitates connecting east and west, at the entrance of the Gulf of Hurmuz, oil-rich middle-east. Also connecting Eurasia with the Arabian Ocean.
Pakistan is blessed with natural beauty, most suitable for tourism. Also rich in minerals, but not exploited yet. Its population consists of 70% youth under the age of 40 years, a huge work-force. Diversified climate and topography, makes Pakistan one of the best agricultural country.
Over-all the history of relations between Pakistan and the US was not so smooth and has been passing many ups and downs. But for the last decade, it was almost the worst period of our relations, where the US has coerced Pakistan and almost written-off. The US shifted its focus on India, supported India, assisted India, and helped India, to make India strong enough to counter China. Replaced Pakistan's role in Afghanistan with India. AS a result, India has become the biggest beneficiary of US aid after the state of Israel.
Unfortunately, India does not have the capacity and could not meet the expectations of the US. The US could not achieve its strategic goals with Pakistan's support in this region. Failure after and another failure, the US leadership, especially the Military leadership has realized the importance of Pakistan's pivotal role.
Assistant Secretary of State Alice Wells, recently spoke on China-Pakistan Economic Corridor (CPEC) and warn Pakistan on its long term impact. It needs to explore in depth that either it was sincere advice from her or just a reaction to counter China or contain China. The US is openly opposing China's further growth and taking all possible measures to counter China on all possible fronts. India failed to serve the US expectation to contain China. It is the first time, senior US officials directly gave a statement on CPEC. It needs to study and evaluation seriously in detail.
However, the good news is that the United States plans to send 15 trade delegations to Pakistan next year to explore possibilities for expanding trade with Pakistan. The information is included in a paper Wells read at a Washington think-tank, Wilson Centre, last week, which focused heavily on the China-Pakistan Economic Corridor (CPEC), but it also included various suggestions for expanding US-Pakistan trade ties. We are very much optimistic and welcome the expansion of Pak-US relations in the very near future.
And once the new expanded Deve­lopment Finance Corporation (DFC) is up and running, "Pakistan is going to be a country of great interest". The DFC will have more than double the investment cap than the Overseas Private Investment Corporation (OPIC), increasing from $29 billion to $60bn. OPIC is a US government agency that mobilizes private capital for overseas investments. Doubling the cap would enable investment in projects that have high standards and are financially sustainable over the long haul.
While urging Pakistan to benefit from these additional US resources, Wells reminded Islamabad last week that "truly sustainable development is really a marathon and not a sprint. It requires the development of an effective regulatory framework, strong rule of law, fiscal health, and an enabling business climate". Pakistani policymakers must take necessary measures to be benefited from the US initiatives.
She recalled that during Prime Minister Imran Khan's visit to the United States in July, President Donald Trump was "extremely enthusiastic about the potential for increasing and expanding our US-Pakistan trade and investment relationship. And both our governments are working very hard to find practical ways to do that. We commend Pakistan for surging 28 slots on the World Bank's 2020 Ease of Doing Business ranking and being highlighted as one of the top ten reformers globally," she added.
"And just to be crystal clear, the US-Pakistan development partnership has primarily taken the form of grants — not loans," said Wells while adding that such links "offer a sense of the direction that we envision".
Pakistan welcomes all nations to invest in Pakistan. Government of Pakistan provides attractive policies and full protection of all foreigners and guarantees profitable investments. CPEC is also open to all other nations, currently Saudi Arabia, UAE, France and Turkey has shown interest to invest in CPEC-Projects too. Pakistan is a huge country and unlimited opportunities exists within CPEC and out-side CPEC. Pakistan, based on mutual benefits, is willing to engage with any country in a meaningful manner, all the time.
We are optimistic with this development and welcome warmly.
India's Harebrained Nuclear Behaviour
Politics with an opportune, proportionate, precise and unequivocal resolve represents the continuous face of nuclear signaling within the Indo-Pak rivalry. As has been evident, strategic restraint is so far being ingeniously and perpetually reinstated to redefine the archetypal connectivity between politics and war. It does, however, reassert the proclivity of a paradox. Lowering the nuclear threshold towards one's redlines represents a gradual upward gradience of threat. Penetrating through the inherent blurriness of fluid and whirled debates in arms control and disarmament regime to establish fear, honor and interest (Robert E. Osgood) is calculated but mutually fatal. Deterrence is made ever more relevant in a setting of nationalist predominance particularly in India. On the other hand, Indian force posture driven through deterrence while skillfully synchronizing the four components of national power; the diplomatic, economic, conventional and nuclear ability allowed by a hypocritic environment of international order cannot be taken dismissively.
Bharatiya Janata Party's (BJP) manifesto of 2014 in relation to India's nuclear doctrine was raised initially by India's Strategic Force Command (ISF). It urged India's stated nuclear doctrine of No First Use (NFU) to change and emphasized massive retaliation. Rather than having a flexible and limited nuclear response and looking for counter-force instead of counter-value targets reaffirms the Indian wish of twining the battle of nerves by the arms of death. The caveated description of surgical strikes and attacks on non-state base points while breaching the sovereign geographical identity of the state of Pakistan, as demonstrated in February 2019 by India, has certainly enhanced an uncertain security environment. "In taking aim at each one of its doctrinal pillars, albeit in language that is caveated and cautious, Menon is indicating that the Indian nuclear doctrine should not be taken for granted, whether by Pakistan or China." Such a warning espoused along with a doctrinal shift is fraught with serious risks but does it really aspire any trust or confidence? Can the threat of targeting Pakistan's nuclear weapon's program in an act of preemption be presumed as a false promise? Is a consequent aggressive and competitive conventional and nuclear arms build-up by both India and Pakistan more reassuring?
The recently promulgated Joint Doctrine for the Indian Armed Forces (JDIAF) to fully address the growing Chinese threat in cyber and information warfare, also apparently suggests "a written national security strategy document that would help to outline the primary tenets of a "comprehensive defence strategy" by India. The doctrine categorically indicates the Indian decision of dealing cross border threats with surgical strikes. Akin tothe Doctrine for the Armed Forces of the United States (JP-1),the JDIAF elaborates on the basic fundamentals of power and excellence in war-fighting across the full spectrum of conflict closely knit into a triad. Both the JDIAF and LWD are coercive and are aimed at deterring Pakistan. India believes that the conventional options for military 'counter terrorism' against Pakistan are limited, so the adoption of "Deterrence through Punishment" rather than "Deterrence through Denial" is more viable in order to maintain the notions of ambiguity, uncertainty, short and swift yet lethal and intense, precise and non-linear, unrestricted and hybrid. The JDIAF represents the operational integration of the three armed services. Publically presented in April 2017, the JDIAF-2017,is the second edition of the doctrine meant to expanding India's overseas operations. The JDIAF may also lead to a nuclear disaster owing to its ambiguity on "the first-use or no first use of nuclear weapons". Similarly, the LWD promulgated in the latter half of December 2018, offers an insight into Indian strategic thinking and the dominant logic that drives Indian posturing and behaviour towards Pakistan.
Both the JDIAF and LWD have the potential to transform into adventurism at any time. Already the presence of security dilemma, conventional asymmetries, the conventional and strategic arms race between these countries, gaps in defense production, offensive and defensive nuclear capabilities and the non-existence of arms control and threat reduction measures (TRMs) between India and Pakistan have increased the threat of conflict escalation or even initiating conflict among regional powers.
John J. Mearsheimer in theTragedy of Great Power Politics maintains that states are not satisfied with a given amount of power but seek hegemony for security. Similarly, Carl von Clausewitz, also linked tactics to a wider objective and ultimately, of course strategy to policy. Operations, intelligence, technology management, human resources development, operational logistics whether conventional or nuclear, diplomacy and politics all bear ample testimony that the character of conflict is changing. The trends are new for the strategic equilibrium, however, throwing challenges and opportunities at the same time for both India and Pakistan. At Pulwama, Pakistan clearly exposed India's long-held myth of conventional superiority. At the same time, it does urge Pakistan to rethink on non-contact warfare abilities. To resuscitate the debate on nuclear thresholds and the uncertainty it generates is equally orchestrated. Understanding of both these doctrines in view of the recent episode of escalations have almost brought the thresholds of nuclear exchange at their lowest. Nonetheless, the political nature of war/conflict and use of military force remain predominant which would keep the Indian nuclear behavior dangerous particularly under the radical Hindutva mindset.
India's De-Humanizing Path to Global Catastrophe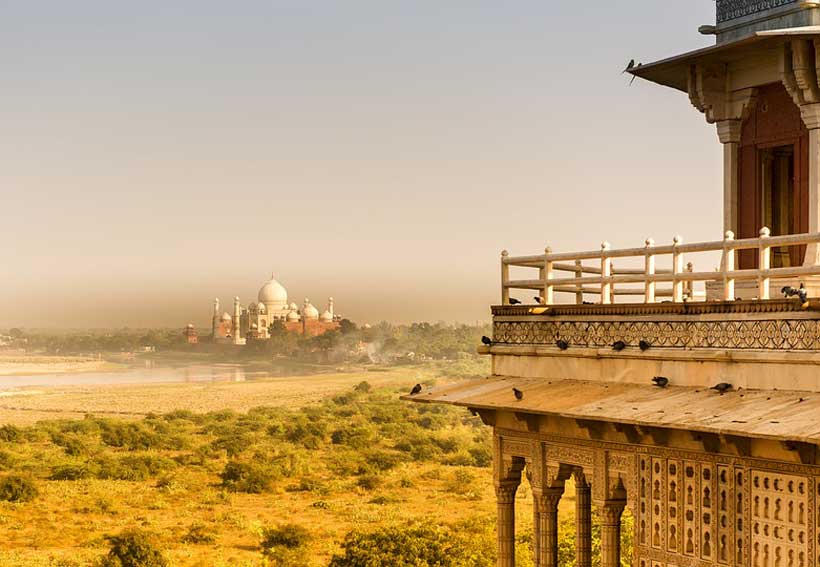 For a country that has since its inception prided itself as the world's largest democracy, India has seen its very identity being bastardized by the ruling Bhartiya Janata Party for well over a decade now. With its divisive and religious inspired brand of politics, the BJP's populism is based primarily on exploiting some of India's most deep seeded fault-lines in what has been repeatedly ascribed by many as nothing short of pure and simple fascism. Not only does this go against what India's founding fathers such as Jawaharlal Nehru and Mahatma Gandhi had envisioned for a united India, it also goes against the very principles of an inclusive more secular democracy in which India's minorities were afforded equal protection under its own constitution.
It is extremely distressing to see how lynch mobs, cow vigilantes and their enthusiastic apologists, some of whom hold the highest offices in the Indian state, have come to dominate mainstream socio-political discourse within the country. The rampant fanaticism that is being witnessed under the garb of preserving the age-old customs and traditions of India's Hindu majority, has led to a near unprecedented level of hate being directed at India's religious minorities. These include Christian, Sikh and especially Muslim and Dalit communities all of whom combined comprise of nearly 20% of India's population of 1.37 billion people.
What's more troubling is the fact that such hate is being directed in an almost systemic and carefully concerted manner at the state level. This has been evident throughout the BJP's divisive and exclusivist politics that has been clearly manifest in its policies. For instance, the ruling government's partisanship in the Ayodhya Dispute, its near overt support for the many cow vigilante groups that have sprung up, and its attempts at re-writing science and history being taught in Indian schools all represent a newfound zeal for culturally re-appropriating India's national identity as a predominantly Hindu one. Not to mention, the sizeable amount of funds and resources the Indian state has devoted to its revisionist and fundamentalist agenda. This for instance is evident in the $400 million annual budget set aside for its cultural ministry which its leaders have charged with enforcing its vision. A vision that is based on nothing more than religious inspired hegemony, that harks back to the glorious near mythic past of Hindu civilization. In addition, the government has also directed crucial staff and resources towards its religiously driven policies as apparent in its decision to assign State Police with 'cow protection' responsibilities. While the protection of animals may be justified along the lines of human decency, even when stripped off its more religious connotations; the fact that the same police and civil bureaucracy are forced to look the other way when innocent minorities are beaten, burnt and slaughtered by enraged mobs represents an appalling state of affairs.
The way such rampant abuse of power and privilege has come to define Indian society is extremely ironic when considering the vast body of work that has been done by Indian academics and policymakers in an attempt at better understanding and addressing such socio-political divisions. The likes of Shashi Tharoor and Arundhati Roy for instance have long written of the dangers of letting hardline zealots run rampant with official state affairs. In fact, the entire field of post-colonial studies owes a great deal to the likes of Homi Bhabha and Gayatri Spivak for their exposition and detailed explanation of concepts such as the 'subaltern'. Rooted in the politics of otherness, these concepts are derived primarily from the historic and cultural subjugation of some of the most oppressed cultures and peoples. These have historically included some of India's most vulnerable communities such as Dalits, whose historical and institutionalized marginalization as the voiceless subaltern has been enshrined in the very belief system that has now come to dominate Indian politics.
While the Indian state had in the past recognized and championed the secular foundations of the Indian Union as the basis for awarding equal rights to all its citizens, the present government is unabashedly dismantling those very foundations. Considering how vehemently mainstream socio-political discourse within India is geared towards simply dehumanizing the country's minorities through a perversion of its own ancient belief system, it is an absolute shame to see the ruling government use some of the most archaic aspects of its history to justify its own legitimacy and controversial vision of an ultranationalist society. A vision that already runs dangerous parallels with the many fascist and totalitarian regimes of the past. Hitler's Final Solution, Mussolini's justification of a glorious hereditary past, or the Khmer Rouge's purges along even the most basic socio-political and racial lines, all offer horrifying reminders to how the politics of hate and division can lead to some of the worst excesses of humanity upon one another, even in our modern world.
Considering how the same Indian government after consolidating such power within its borders is looking to project the same outwards; one wonders why the world watches in silence as its second most populous country with the second largest military embarks upon a direction that once saw the entire world embroiled in the throes of an unprecedented global war. Even with the benefit of such hindsight, should such a history really be allowed to rhyme let alone repeat itself?