Witchcraft Allegations: Violence Against Women in the 21st Century
Violence against women is a reality in many countries. In some, it is not only present but also culturally valid and accepted as the norm. Acts of violence still take place on a daily basis and the perpetrators are usually members of the household.
It has been witnessed that gender based violence against women has its roots in patriarchy albeit violence is induced on women by both men and women. Some acts of gender based violence arise not merely out of a patriarchal mind-set but also out of superstitious thinking, out of low literacy and unawareness, and out of irrational backward thinking, like accusations of witchcraft. While this may sound like a tale from pre-medieval times, it is till date commonly practiced in parts of Asia and Africa.
Accusations of witchcraft are baseless allegations without concrete evidence that a person is a practicing witch. In rural areas, where people believe in traditional healing and would choose a shaman over a doctor, the belief in surreal activities or magic is very strong. People place faith in other people to magically heal them, to ward off any evils from their lives, and also to ensure prosperity. At the same time, they also believe some women can, by the use of magical powers, ensure harm to them. These women are accused of being witches capable of killing their cattle, causing harm to their family, and coming in the way of prosperity.
The women usually accused of witchcraft have familiar traits: they belong to lower socio-economic strata, they are mostly vulnerable and incapable of self-defense, and have no social support. Women already weakly placed in the society are easy targets. These women are then beaten, burnt, made to consume human excrement, stripped of their clothes and dignity and walked around the villages, among many other atrocious, inhuman actions. The passers-by and other gatherers stand and watch the commotion happily because for them, the cause of their bad omen and bad luck is now dealt with.
Apart from superstitions, such accusations occur for other reasons. Some single women own property and this becomes an opportunity for other people to grab the said land. In patriarchal societies, women are usually powerless and to live without a male head in the family makes them even more vulnerable to attacks by other people. In case of families belonging to lower socio-economic strata, even the men are powerless against the influential people. Similarly, women are accused of being witches even to settle scores against them and very commonly also when they reject sexual advances made towards them by other males.
The superstitious belief of the mass is used as a tool by other manipulators to cause harm to unfortunate women. Sometimes, even the family members turn against the victim, ruthlessly killing her because they genuinely believe she is a practitioner of witchcraft. All of this is obviously based on speculation, hate, intrigue and conspiracy, and has no basis because in the first place, such things are illogical. However, the magnitude of this belief is so strong that it ends up killing people.
These instances frequently occur in the uneducated sectors of the society, but is also prevalent among the educated people. Even the supposedly educated people, like teachers, are involved in such activities, once again proving that only getting education does not ensure the riddance of such phenomenon. When the victim seek help from the police, them being believers of such malpractices do not protect the victim. In turn, they are physically abused or psychologically tormented to confess to the "crime" they did not commit, and punished. The victims choose to confess than to be beaten to death or have their children be beaten to pulp in front of their own eyes. Despite confessing, their mistreatment and torture does not end and they are abused more.
The effect of these incidents the survivors is very grave. Most of them suffer from physical deformities induced after the episodes. Lynching of a victim by a mob of determined people leave her severely damaged not only physically but also mentally, emotionally and psychologically. Most women lose their body parts, and almost all of them lose their sanity and any will to live. A lot of the victims have been driven to suicide because the trauma of such horrendous acts leaves a lasting impact on them.
It seems simple that they should seek help, especially when there are so many governmental and non-governmental organisations working on women protection issues along with scores of local, national and international laws and conventions existing to ensure such atrocities do not take place. While the concept of seeking help is easy the victims are not able to get any because firstly, the victims do not have that kind of power. They are usually helpless and powerless against the people who cause harm to them. Secondly, they are also unaware about what measures they can take to protect themselves. Even if they are, it is unavailable to them because they have no access to even a police station.
It cannot be denied that some women do receive treatment and can lead their lives again. A lot of institutions work towards curbing such acts of violence and the victims receive all kinds of necessary aids. This act of accusing women to be witches and mistreating them is rendered illegal by the law. However, despite these efforts, a lot of the victims die and if not, reintegrating in to the society for them again is extremely difficult. The perpetrators are many in number. This makes it very difficult for the victims to receive justice, because all of the perpetrators are not punished and they continue to roam freely in the society. In fact, a lot of these cases go unreported.
These acts are plenty in number but so are the laws and protection measures. However, what comes in between is the superstitious belief and magical thinking presently deeply in the society, mostly among the rural communities. This is why these acts still continue to take place in today's date. While the world is progressing on so many fronts, the fact that newspapers have a story covering victims accused of witchcraft every day is very unsettling. It is only through empowering of the weaker women that such acts can be stopped completely because the laws do not work where the people are so superstitiously misguided.
Importance of Analysis of Major Events of Pakistan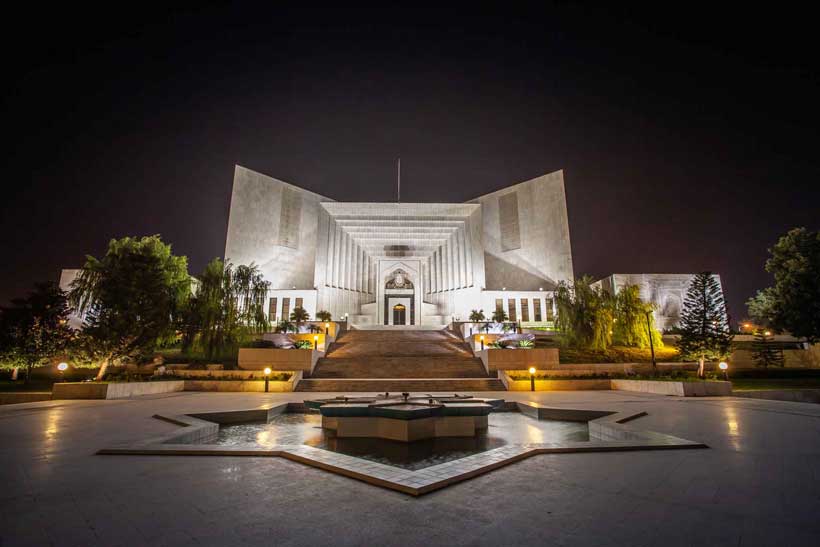 Pakistan in the past 74 years of independence has gone through events some of which have even changed its geography as well as demography but thorough, honest, unbiased and transparent analysis have either not been carried out and if done recommendations have not been implemented in letter and spirit and defaulters have not been awarded penalties. In most cases lessons have not been learnt and corrective actions taken. Almost similar mistakes are being repeated. Aldous Huxley, an English writer said, "Reality cannot be ignored except at a price; and the longer the ignorance is persisted in, the higher and more terrible becomes the price that must be paid.
Soon after independence, the Quaid emphasized upon the constituent assembly to frame the constitution on priority. It passed the objective resolution on 12 March 1949, the main point being Pakistan shall be federation, wherein the state shall exercise its powers and authority through the representative of the people; the principles of democracy, freedom, equality, tolerance, and social justice as enunciated in Quran and Sunnah shall be fully observed. Subsequently four committees to frame constitution submitted their reports which could not sail through the assembly mainly because equal representation was proposed to both wings, East and West Pakistan whereas the population as per censuses of 1951, former had 42.0 and the later 33.7 million. The third draft, Muhammad Ali Bogra formula which was considered most appropriate proposed bicameral legislature, lower house based on population, total 300 seats (E Pak 165, 4 units of W Pak 135). Upper house to consist of 50 seats to be divided into 5 constituent units (10 each, E Pak, Punjab, NWFP, Sindh, Balochistan). In the meantime, Ghulam Muhammad, the Governor General (G G) dissolved the assemblies on 24 Oct 54, his decision was upheld by the Supreme Court (SC) headed by Justice Muhammad Munir under the law of necessity. Thereafter, PM, Muhammad Ali took the task of framing the constitution and Hussain Shaheed Suhrawardy of Awami League (PM from Sep 56 to Oct 57) agreed to E Pak and W Pak both as one unit, unicameral legislation, national assembly, 300 seats having equal representation. The first constitution was promulgated on 23 March 1956. In the first eight years of independence the constitution could not be framed, mainly because of denying democratic rights to East wing which were explicitly mentioned in the objective resolution. The same mind set prevailed which led to dismemberment of Pakistan in December 1971. Similarly, the precedence set to uphold the decision of GG under the law of necessity was followed subsequently in 1958,1977 and 1999. If we had capital punishment in the constitution of 1956, 1962 similar to article 6 of present constitution, that, "Any person who abrogates or subverts or suspends or holds in abeyance, or attempts or conspires to abrogate or subvert or suspend or hold in abeyance, the constitution by use of force or show of force or by any other unconstitutional means shall be guilty of high treason." It may have deterred the adventurous minds. It is pertinent to mention that, the Martial Law imposed by Gen Yahya Khan in March 1969, was declared usurper by the Supreme Court. Justice, Hamood ur Rehman had written in Asma Jilani case (PLD 1972 SC 139) that Gen Yahya Khan had no authority to abrogate, but no action was taken against any one. In short Pakistan has been governed by five constitutions (twice by the India Act of 1935, 1956, 1962, and 1973 in vogue), and four martial laws (1958, 1969, 1977, and 1999), and once emergency was imposed by Gen Pervez Musharraf, acting as Chief of the Army Staff, on 3 November 2007, and issued a Provisional Constitutional Order (PCO). This was declared illegal by SC, the case was tried in the court of law, the punishment was awarded, but the final decision by the SC is pending. Four times elected governments were dismissed under article 58, 2(b) of the constitution, which gave discretionary powers to the president to dissolve the elected government. This clause has been finally removed by 18th amendment on 8 April 2010. It is pertinent to mention that Indian constitution was promulgated on 26 January 1950 and it has never been abrogated or held in abeyance. If we had carried out sincere analysis by committees or commissions comprising all stakeholders soon after the occurrence of events, we may have reached a workable solution of governance. The present constitution has undergone through many amendments. If more changes are required that can be done by the parliament. The need of the hour is to follow constitution in letter and spirit. Make the three pillars of the state, judiciary, legislation, and administration strong. All other institutions are required to work strictly under the constitution, rules, regulations, and the oath taken by various authorities/personalities.
2.The 1965 war between India and Pakistan started on 6 Sep and cease fire was accepted by Pakistan without achieving desired objectives on 22 Sep. As per Tashkent declaration of January 1966 mediated by Ex USSR and signed by President Ayub Khan and Indian PM, Lal Bahadur Shastri our troops had to go back prior to 5 August 1965 positions (prior to start of war). We must have carried out through analysis at all level by the concerned political and military authorities and taken necessary actions. This would have certainly avoided Kargil battle of 1999 which also concluded without achieving desired objectives. Infect it resulted political crisis at home and tarnishing the image of Pakistan abroad.
3.The rule of Gen Zia is criticized from many angles. India occupied Siachen glacier in 1984 and his reaction was lukewarm. It is believed that he had created a political force to curtail the influence of PPP especially in the urban areas of Sindh like Karachi, Hyderabad and Mirpur Khas. The short gains impressed the rulers. Subsequently this party was not in the control of its creators; infect it turned against the security and law enforcing authorities. If we had carried out complete analysis of the prevalent problems at that time and tried to solve these politically; the incidents of losing life of many innocent people may have been avoided. Instead of learning a lesson, dharna of TLP, a political party of 2017 at Faizabad was supported by some political opponents of government at that time and intelligence outfits. The verdict of Qazi Faez Isa (Sup Moto Case 7/ 2017) is relevant. He had given details of the case and recommendations. One of the recommendation is "The Constitution emphatically prohibits members of the Armed Forces from engaging in any kind of political activity, which includes supporting a political party, faction or individual. The Government of Pakistan through the Ministry of Defense and the respective Chiefs of the Army, the Navy and the Air Force are directed to initiate action against the personnel under their command who are found to have violated their oath." Hardly any action has been taken. In the verdict, the case of 12th May 2007, when the deposed Chief justice was scheduled to visit Karachi and he was not allowed has also been mentioned. The roads were blocked with containers. A total 55 people were killed and hundreds suffered bullet injuries. It says that "When the State failed to prosecute those at the highest echelons of government who were responsible for the murder and attempted murder of peaceful citizens on the streets of Karachi on 12th May, 2007 it set a bad precedent and encouraged others to resort to violence to achieve their agendas." This clearly indicates that in the past we have not been analyzing each and every event and taking the required actions therefore, the conditions are deteriorating. In the recent incident, a Sri Lankan national Priyantha Kumara was brutally beaten to death on 3 Dec 21 over blasphemy allegations at the factory in Sialkot where he worked as a manager. The mob then dragged his body out on the road and set it on fire. This incident has tarnished the image of Pakistan all over the world. It is indeed a day of embarrassment for Pakistan. However, government has assured that strict action shall be taken against culprits. All the major political parties, renowned religious leaders have condemned this episode. The importance of blasphemy law cannot be denied. However, the wrong use of this law is becoming common which needs to be checked with iron hands. This is not first such incident. Mashal Khan was lynched by his fellow students in 2017, Shama and Shahzad Masih were burnt alive in the brick kiln in 2014. We need to take such incidents very seriously. Those who take law and order in their hands should be given exemplary punishments so that such incidents are not repeated. The need of the hour is to sincerely carry out analysis of each and every event by the committees of experts in the respective fields, stakeholders, and take necessary action without fear and in the national interest. This sovereign state has been bestowed upon us by Allah Almighty, it is our duty to preserve it intact. The peace and tranquility is paramount for the progress of Pakistan.
Bangladesh's Vaccine Policy: Cooperation beyond Geopolitical Lens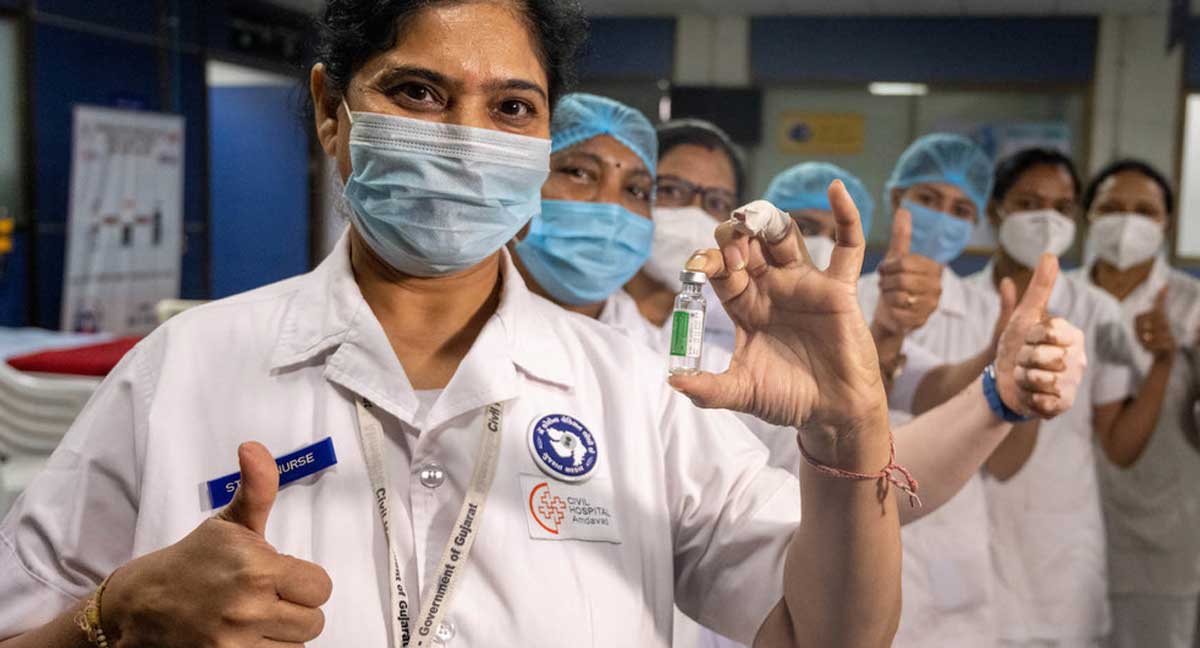 Since its outbreak, the COVID-19 pandemic has led to unprecedented devastation to every nook and corner of the world. Not being just a cataclysmic health crisis, the pandemic is subtly but substantially reshaping social norms, economic systems, diplomacy way-outs, as well as global leadership and rivalry. As of now, experts believe that this deadly virus is not going to completely disappear overnight rather will remain as a recurring event like the normal flu virus. However, acquiring herd immunity which insists on mass inoculation is the most acceptable solution to combat the worsening situation.
The world is becoming unable to meet the demands of the massive number of vaccines as only a handful of wealthy nations are producing them. In the wake of the current condition, every country, either rich or poor has its own game to play, rich ones for achieving so-called 'vaccine nationalism' and the poor ones for maintaining proper channel to procure them. As if conquering the pandemic bears testimony to not only a country's economy and resources but also its strategy and diplomatic prudence.
By now, it is evident that Coronavirus traits are very complex as unpredictable mutations of it can jump back and forth across the globe. Today's successful COVID-19 players might be a victim of tomorrow's worst-hit outbreaks. For instance, the overconfidence emanating from India's temporary triumph over vaccine manufacture caused sufferings for more than 90 countries. It is understandable why India's worsening situation led to the failure of delivering 30 million vaccine doses as per a deal with Bangladesh. However, it was unfair not to deliver even a single dose after the sudden halt on vaccine export, for which Bangladesh has paid in advance.
Due to some unavoidable factors, for Bangladesh, Serum was the only feasible and proximate option for vaccines. Firstly, Bangladesh continued consistent efforts to keep all the alternate options simultaneously within the reach. Some of the vaccines like Pfizer and Moderna require extremely cold refrigeration which in terms of both storage capacity and commercial viability is untenable. WHO/GAVI backed initiative COVAX Facility has been proved inadequate to respond to the demand worldwide equally. Secondly, due to long term and consistent G2G liaison between Sheikh Hasina and the Modi Government, Bangladesh ranked the Indian source at the initial ladder. But it didn't mean Bangladesh subsequently closed other avenues for future exigency. Thirdly, India's initially successful 'vaccine diplomacy' was so overwhelming that it seemed India was just a step behind from becoming a 'vaccine hegemony' worldwide.
Over the sudden upside-down flip of India, Bangladesh had to make desperate diplomatic efforts to procure vaccines for which China and Russia nodded positively. Bangladesh inked a non-disclosure deal of 15 million Sinopharm doses with China. Also, Bangladesh received two consignments of 1.1 million of Chinese Sinopharm doses as gift. Up until now, Bangladesh is hopeful of joining to the China-led initiative of vaccine storage facility and collaboration with Russia to produce Sputnik V locally.
In such a pandemic situation when co-operation is urgent rather than competition, geostrategic gambit should not predominate in the South Asian region which is home to around 25% of the global population. As for Bangladesh, being densely populated with a population of more than 170 million, it is highly vulnerable to the risk of COVID-19 expansion and mutation due to acute intra and inter-regional people to people contact, if this particular region remains less inoculated. Currently, Bangladesh only needs 1.6 million AstraZeneca doses to continue the inoculation program that kicked off on February 7, 2021. Also, a burgeoning economy like Bangladesh, can afford to purchase sufficient vaccine doses as well as manufacture them locally. Not only that, Bangladesh should be called for particular attention for a full-fledged vaccine production scheme, as COVID-19 vaccines are considered as 'global public goods.'
Despite not having a remarkable health policy, so far, Bangladesh has responded much better compared to other countries in South Asia regarding COVID-19 management. However, the condition might flip over uncanny circumstances anytime soon. Therefore, any vaccine procurement initiative should look through the prism of exigency, not preference for their allies, as downpour of misery on one corner is a failure to the entire globe.
Looming Humanitarian Crisis – Millions May Die in Afghanistan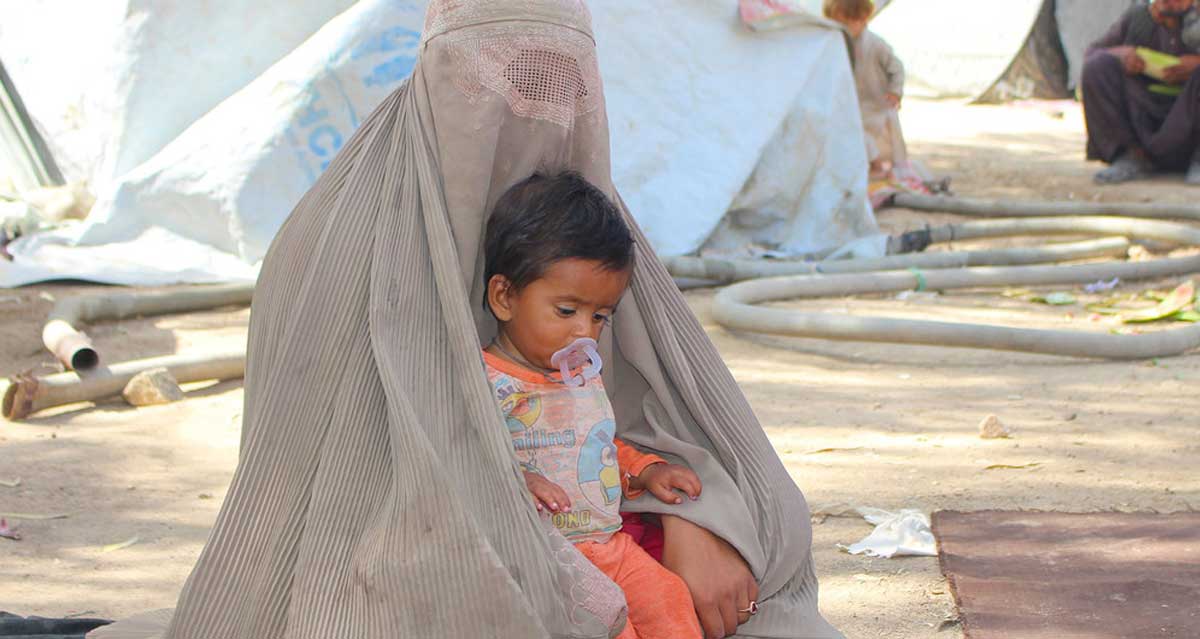 There is a dire need for massive funds transfer to Afghanistan in present circumstances where banks and businesses have collapsed, the hunger crisis is also rising while the prices of basic commodities like shelter, fuel, and food have increased. There is a clear warning from World Health Organization (WHO) that within one year over 3 million children may suffer from malnutrition. UN World Food Program has also issued multiple warnings of deteriorating food insecurity in Afghanistan. The Winter season will also become too risky for the survival of one million children as the temperature will drop to an extremely low level.
There are numerous cases of acute shortage of money, where families are compelled to even sell their babies and daughters as child brides. Public hospitals are facing a shortage of medical equipment; the nurses and doctors are not paid prompting them to quit. The majority of Afghans want to move to other countries for life security and a better future. Heavy human traffic from Afghanistan has gathered on borders with Iran and Pakistan. UNHCR has called on authorities of Afghan neighboring countries to cease the forced return of Afghans, noting that many of them may require refugee protection.
The private sector, which works for the progress of the country, has halted due to uncertainty. There is a serious and shocking analysis by UNDP that by July next year 97% of the Afghan population may fall under the poverty line. Millions of people are living hand to mouth and will face harsher economic crises due to troubling economies.
Even $1.29 billion aid, recently announced from US and EU for Afghanistan & its refugees living in surrounding countries cannot solve the economic crisis permanently. This aid will only be able to postpone the human disaster for some time but it is not a permanent solution.
The world's best economists are constantly warning that the present economic situation will lead to anarchy and chaos in Afghanistan. Abdallah Al Dardari, UNDP's Afghanistan head, said, "I'm comparing Afghanistan with Venezuela, Lebanon, and so on; we haven't seen such an immediate, abrupt drop".
After the Taliban took control of Afghanistan, the first step by the Biden administration was to freeze the $9.5 billion foreign reserves. Taliban recently called on the US delegation in Doha for the unconditional and immediate unfreezing of Afghanistan's financial assets.
IMF has also warned that this year Afghan economy will get contracted to 30%. During Ghani's government, US aid accounted for 75% of the government budget and 45% of the country's GDP. The majority of sectors of Afghanistan were run by foreign aid including a majority of public-sector jobs in the medical, teaching, policing, and legal sectors.
From the last few months, the life of millions of daily wagers/ working class has become hopeless. They gather in various downtowns for the sake of work but as the construction industry has halted so they get back without getting any work. They are unable to buy food for themselves and their families and live miserable lives. Another fact of the matter is that Afghanistan has long been dependent on imports of basic utensils.
In Ashraf Ghani's government, the Afghan economy was fragile because of poverty and corruption. Customs, administration, and traffic officers, who have gone unpaid for months, are asking for more bribes. Things have become highly disorganized in all segments of the country.
Taliban have placed withdrawal limits on currency ranging from 200-400$ per week to counter complete currency collapse. Taliban have appealed to fill its billions of dollars vacuum from Qatar, Turkey, Pakistan, and China. Taliban are also pressing the US for the release of its frozen funds and they think that the humanitarian crisis in Afghanistan is increasing as a result of their frozen funds. Afghans are facing a shortage of crucial goods due to trade disruptions and the collapse of financial services which have supplemented traders' woes that depend on U.S. dollars and bank loans for imports. Issuance of sanctions' exemption, by the Biden administration at the end of September to ease out the process of aid, is still not enough.
Afghan interim government has to find the best economic team from inside and outside the country which should be able to bring some fruitful strategies and planning to solve this economic crisis. The International community needs to come together to join hands with the Afghan interim government to avoid the worst-case scenario in Afghanistan. The international community should also play its role in bringing "explicit humanitarian exemptions" for the delivery of aid to prevent a "catastrophe". Watchdogs like UNSC and the US government should do their utmost to raise the living standards of the Afghan people.