OSCE Programme Office in Bishkek enhances young journalists' skills in covering security and human-rights issues
The OSCE Programme Office in Bishkek supported a four-day training workshop aimed at enhancing young journalists' skills in covering security and human rights-related topics, which concluded on 22 October 2017 in the village of Kosh-Kol in the Issyk-Kul province of Kyrgyzstan.
Some 23 young journalists had the opportunity to enhance their professional skills in providing objective and impartial coverage of issues related to security and human rights protection mechanisms. They were also familiarized with the media sensitivity of reporting on human rights violations, with a focus on prevention of torture and other cruel, inhuman and degrading treatment or punishment.
The training course was designed by two prominent experts in human rights and media reporting: Bogna Chmielewska, Project Co-ordinator at the Helsinki Foundation for Human Rights, and Azamat Tynaev, Head of the Practical Journalism Studio in Kyrgyzstan. "People still remain unaware of their human rights. Journalists act as agents of knowledge, educating people and broadening their mind. However, if a journalist is not aware of the basics of human rights and the ways to defend them, distorted information can be disseminated, creating wrong narratives", said Chmielewska.
The Programme Office supports a variety of training courses for young reporters and students on international standards in reporting on violent extremism and radicalization that lead to terrorism, as well as security and human rights issues. The event was conducted within the framework of the OSCE projects "Empowering Youth as Agents of Change in Promoting Inter-communal Relations and Conflict Prevention" and "Promoting a Comprehensive Approach to the Rule of Law, Administration of Justice, Prevention of Torture and Penitentiary Reform".
Biofuture Platform: 5 Principles for Post-COVID Bioeconomy Recovery and Acceleration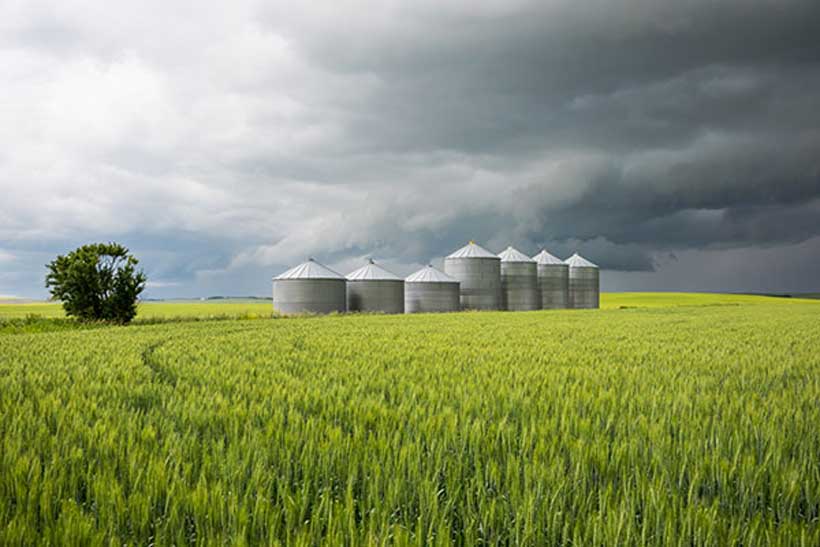 The Biofuture Platform, a twenty-country, multi-stakeholder initiative, announced on the 12 August the launch of a set of voluntary principles. These are intended to offer guidance to governments and policymakers around the world on the need to promote the sustainable bioeconomy in both short-term relief packages and broader post-COVID economic recovery programs. The principles have the support of the twenty Biofuture Platform member countries, and were developed following consultations with policymakers, industry experts and international organisations.
The IEA is the Facilitator of the Biofuture Platform since February 2019. The Executive Director Dr. Fatih Birol commented on the development of the Principles: "Bioenergy is the overlooked giant of the renewable energy sector and will be paramount to a successful global energy transition. But its growth is currently not on track to meet sustainable development goals. It is critical that governments incorporate bioenergy in their COVID economic recovery plans, promoting jobs in the sector and ensuring its considerable potential does not remain untapped".
Exploring financing opportunities for forest landscape restoration
For centuries, world's forests have been cleared and removed for agricultural or other land uses, often resulting in degraded lands found in almost every country today. As global population increases and climate change threatens ecosystems worldwide, there is an urgent need for more sustainable management of land to help mitigate greenhouse gas emissions.
As a process of restoring degraded lands and retrieving their economic and environmental productivity, forest landscape restoration is a promising way to achieve desalination of the soils and reduced wind and water erosion. It also helps filtering drinking water and raising the level of groundwater in restored areas and the storage of carbon dioxide in the newly accumulated biomass.
So far, countries in Europe, the Caucasus and Central Asia pledged to restore close to 3 million hectares of degraded land under the Bonn Challenge, a global effort to restore 350 million hectares of degraded land by 2030, which also count under the ECCA30, a regional initiative to restore 30 million hectares by 2030 in Europe, the Caucasus and Central Asia.
Countries interested in forest landscape restoration commonly cite the lack of funding as a major impediment for its implementation. This is a particularly acute issue in the light of current COVID-19 outbreak, as funding priorities are expected to shift towards the economic recovery and strengthening and re-building of healthcare systems.
To address the commonly asked question: "what are sources of financing forest landscape restoration?", the UNECE/FAO Forestry and Timber Section, in cooperation with the International Union for the Conservation of Nature (IUCN), hosted a webinar where representatives of donor countries and key international institutions informed countries interested in forest landscape restoration about existing sources of funding.
Speaking on behalf of the Federal German Ministry for the Environment, Nature Conservation and Nuclear Safety, Dr. Michael Krause-Besan, IKI Secretariat, introduced the International Climate Initiative (IKI) project portfolio supporting forest landscape restoration efforts in ODA eligible countries, available through large-scale programmes and thematic/country calls.
The Green Climate Fund (GCF) also offers long term financing opportunities under the United Nations Framework Convention on Climate Change, informed Mr. Marc Dumas-Johansen. Another potential source of funding presented at the webinar was the Global Environment Facility (GEF), that already dedicated around $350 million in grants towards restoration purposes in its current funding cycle (2018-2022). This info is available in the presentation: https://www.unece.org/fileadmin/DAM/timber/meetings/2020/20200716/U.Apel_GEF_Sources_of_financning_GEF.pdf.
Speaking on behalf of GEF, Mr. Ulrich Apel underlined that an active pledge under the Bonn Challenge represents an important selection criterion for funding restoration and will be taken into account during the next funding cycle. Mr. Stephen Hart from the European Investment Bank illustrated the financing opportunities for biodiversity and climate adaptation for businesses and cities using Nature-based Solutions, through the bank's Natural Capital Financing Facility.
In their conclusions, speakers underlined the diversity of financing mechanisms and sources of finance, and the importance of linking restoration efforts to national objectives in order to access finance from climate, biodiversity, sustainable development and the private sector.
ADB to Help Boost Farm Incomes in the Philippines with $400 Million Loan
The Asian Development Bank (ADB) has approved a $400 million policy-based loan to support reforms by the Philippine government aimed at raising the productivity and competitiveness of the country's agriculture sector and significantly reducing poverty in rural areas.
The Competitive and Inclusive Agriculture Development Program, Subprogram 1, will help the government expand economic opportunities in the farm sector by implementing trade policy and regulatory reforms, enhancing public services and finance to the sector, and expanding social protection to rural families.
"The Philippines has made tremendous strides in reducing the national poverty rate, but rural poverty remains high because of low productivity and limited crop diversification," said ADB Vice-President Ahmed M. Saeed. "This loan will support the government's comprehensive suite of policy and regulatory reforms, resolving institutional weaknesses in land and water management, expanding agricultural financing to boost productivity, and extending the social safety net to unserved and underserved rural families."
The agriculture industry employs a quarter of the country's labor force. But the sector lags behind counterparts in other Southeast Asian countries in productivity growth and competitiveness. Poverty rates in rural Philippines remains high, as do child malnutrition and stunting. The government has identified agriculture as a priority area for reform under its coronavirus disease (COVID-19) pandemic economic recovery program, as it seeks to ensure food security and reduce poverty in the country.
Among the government reforms under the Competitive and Inclusive Agriculture Development Program, Subprogram 1, is the passage of the 2019 Rice Tariffication Act and the various measures it provides. The new law removed quantitative restrictions on rice imports and replaced them with a pure tariff system. Using collected duties on imported rice, the government set up the Rice Competitiveness Enhancement Fund to strengthen the rice industry in line with the Philippine Rice Industry Roadmap. The government is also initiating additional reforms in land and water resources, including irrigation investments.
Other reforms supported by the loan include additional assistance to farmers making the transition towards higher value crops and those affected by the COVID-19 pandemic. These include unconditional cash grants and the Expanded Survival and Recovery Assistance Program for Rice Farmers to provide zero-interest loans to more than 160,000 small farmers. The program also expands the government's pre-school feeding programs to families to reduce malnutrition and stunting.
The new loan will be complemented by upcoming investments to enhance flood risk management in major river basins, improve irrigation efficiency, and promote agro-enterprise development.