India: Implications of AAP win in Delhi by-poll for Indian politics
As it was facing the threat of extinction following the rout in the local polls in Delhi state which it rules, Delhi's ruling party Aam Aadmi Party (AAP) has won a by-election for the Bawana seat by a big 24,000 votes, leaving behind the real threat BJP and the Congress, which had hoped to enter the Delhi assembly as it ran neck and neck with AAP in the early rounds of counting.
While the BJP has 4 seats in the Delhi assembly, the Congress party has none.
Victory for AAP's Ram Chander is sweeter as he defeated Ved Prakash, who had won Bawana as an AAP candidate in the assembly elections but quit the party just before key civic polls in March this year and joined the BJP.
Bawana seat is a reserved seat (Scheduled Caste), with a large number of Dalit voters. The AAP succeeded in playing up BJP's presumptive 'anti-Dalit' image in its favour. Even in the past, this segment of voters had proved to be bankable for AAP.
In fact, the Aam Aadmi Party has retained the Bawana assembly seat in Delhi in a booster shot particularly for Chief Minister Arvind Kejriwal who has no answer yet to the shocking defeat of his party in the parliamentary and local polls.
The win is significant as AAP was also trounced by the BJP in the Delhi civic polls, only weeks after being pummeled in assembly elections in Punjab and Goa.The poll was also seen as a test of the popularity of the rival parties ahead the 2019 national election, in which the BJP hopes win all seven Lok Sabha seats as it did in 2014.
Victory for AAP's Ram Chander is sweeter as he defeated Ved Prakash, who had won Bawana as an AAP candidate in the assembly elections but quit the party just before key civic polls in March this year and joined the BJP.
AAP has demonstrated clearly as to who is boss in Delhi- Kejriwal or Modi. The Modi-Shaw duo that dictates term to national politicians could not pierce through Delhi assembly politics of Kejriwal.
Energetic campaign
After his ambitious national runs that almost always ended in disaster, Delhi chief minister and Aam Aadmi Party (AAP) supremo Arvind Kejriwal seems to have finally learnt his lesson. And AAP's victory in Bawana by-election by a record margin of 24,052 votes is a proof of that.
Kejriwal is back to the grassroots that catapulted him to power in 2015. He's back to his old strategy and his greatest strength — connecting with people, especially the weaker sections and voters of rural areas, unrecognized colonies, and slum dwellers.
For a party that was trounced by the Congress in Punjab, by the BJP in MCD and by both in the Rajouri Garden bypoll, the Bawana result presents an opportunity for revival. Kejriwal's outreach in the Outer Delhi constituency speaks to his party's base – the urban poor.
Faced with popularity crisis, the Delhi Chief Minister, his ministers and other top party colleagues campaigned hard in Bawana, with the supremo Kejriwal camping there every Sunday for the past few weeks, asking voters to choose his party again.
During its campaigning in Bawana, AAP played up the 'bhagora' (deserter) factor against BJP. Ultimately, Bawana voters rejected the 'detractor' and BJP candidate Prakash. Besides, apart from its senior leaders, both Kejriwal and deputy chief minister Manish Sisodia virtually camped in Bawana to oversee both development work as well as an election strategy
First of all, learning a lesson from its past, AAP fielded Ram Chander, a candidate who had never won any election before. He had contested the last election as a Bahujan Samaj Party (BSP) candidate. During Rajouri Garden by-election, AAP had lost because the voters rejected the party for its decision to allow the then-sitting MLA Jarnail Singh to quit the seat and contest the Punjab election.
Out of the six wards in Bawana, BJP had won five in the MCD election. Immediately, after the MCD polls, AAP had set an agenda of bringing development in the unorganized colonies, JJ clusters, villages, etc. The focus was on improving the long-pending civic problems of these areas. This helped the party to reconnect with its grassroots voters. AAP's relentless demand for Voter Verifiable Paper Audit Trail (VVPAT) system was accepted and all the EVMs used in the Bawana by-election were equipped with VVPAT.
Delhiites have found the AAP and Kejriwal still relevant in their lives. People see AAP still better than other corrupt parties.
Huge setback for BJP
For the national ruling party BJP and PM Modi, the loss of Bawana is a big embarrassment, a land slide. Riding high on a series of victories, especially the by-election to the Rajouri Garden Assembly constituency in Delhi and the elections to the Municipal Corporations of Delhi (MCD), BJP's hyperbole failed to cut ice with Bawana voters.
The Bawana by-election was important for the BJP and PM Modi as they have to prove that people are behind the decision of the AAP MLA who quit the party and joined the BJP. It was also a prestige battle for the BJP's Delhi chief Manoj Tiwari, who draws key support from Delhi's "Poorvanchali" voters, made up of people from UP and Bihar. Bawana, one of Delhi's biggest assembly constituencies, has a big presence of Poorvanchalis.
The Bawana by-poll result underscores BJP's failure of strategy and misplaced optimism.
Why did BJP fail to corner Bawana seat? Answer looks very simple. AAP's strategic attack on BJP failed the BJP's Delhi assembly strategy.
PM Narendra Modi, trying to take back Delhi poll in the next poll, was said to be watching the Bawana election closely. The BJP and Modi had hoped to add a fifth seat to its kitty after snatching the Rajouri constituency from AAP in another by-election earlier this year.
Contrary to his 'anti-Narendra Modi', 'anti-BJP' image and criticisms, Kejriwal maintained a stoic silence and restrained communication, ever since the MCD result was announced. Abandoning his strategy of attacking Modi, Kejriwal single-pointedly focused on carrying out the development of the area. An internal post-poll survey by the Pradesh Congress Committee also underlined this fact and mentioned that this would make AAP a winner.
The Delhi BJP was on a high this year after they won a resounding third term in the Municipal Corporation of Delhi. The MCD win balanced the scales in favour of the BJP after AAP's 2015 sweep. But with the Bawana by-poll result, the AAP has stamped its authority on the National Capital. The BJP, which was buoyant after the MCD polls, had to settle with No 2 position.
For BJP's Delhi unit, winning Bawana seat was important as well as challenging, because it had to keep pace with the spreading dominance of the party under Prime Minister Narendra Modi in other parts of the country.
Keeping an eye on the Purvanchali voters, who account for almost 35 percent of the total electorate in Bawana, Delhi BJP Manoj Tiwari was placed at the forefront of the battle to woo the segment. Here too, BJP failed to anticipate the growing acceptance of AAP in the unrecognized colonies and JJ clusters, where a large number of residents belong to Purvanchal. "Many Purvanchali voters no doubt voted in the favour of BJP, but not all. Considering the body of developmental work done by Kejriwal in this area, a large section voted in the favour of AAP. Instead of favoring regionalism, they chose to go for the development of the area," a resident of one of the unorganized colonies said.
Delhi BJP president Manoj Tiwari's 'Poorvanchali' identity, which had worked during the local polls, failed this time to win all the Poorvanchali voters, as AAP emphasized on 'development for all the residents of Bawana'.
In an astute move, the Delhi BJP fielded ex-AAP MLA Ved Prakash, who had quit AAP just before the MCD elections. Following its impressive victory in the MCD elections, the BJP was confident that its strategy of welcoming Opposition rebels in its fold and rewarding them with election tickets would pay dividends. But, it didn't.
In fact, the strategy badly backfired. Somehow, BJP managed to end up in the second spot — during the initial rounds of counting, Congress was in the second position — in Bawana, thereby saving itself some acute embarrassment.
AAP's victory has proved that the voters of Bawana have rejected BJP's strategy of giving tickets to deserters and win. The message is clear from the people of Bawana — 'if you are a detractor, we won't accept you'. The strategy applied by BJP has miserably failed," said an AAP observer.
Observation: Back to people
AAP's win in Delhi by-poll has put the BJP and Congress in tight stop and they will have to reschedule their anti-AAP program.
Huge defeat suffered by AAP and Kejriwal forced them to relink themselves with the people of Delhi as mere rhetoric of Kejriwal cannot match the high profile talks of PM Modi.
More importantly, the impact of GST has been felt by the people gradually as process of food and other essentials are sky rocketing with heavy taxes.
Bawana has recast the AAP and Kejriwal in limelight, their importance in Indian politics beyond Delhi, is stressed once again. A post-poll internal survey conducted by the Pradesh Congress Committee had predicted AAP's victory in the Bawana by-election. The survey stated that AAP's gaining margin over Congress and BJP would be due to the development work carried out by the Delhi government in the unrecognized colonies and villages in Bawana.
The Bawana by-election was seen as a crucial test of CM Kejriwal and his AAP's popularity in the only state the party rules, after several setbacks since it swept the Delhi assembly elections in 2015.
The spectacular win by the ruling AAP in Delhi's Bawana constituency by-election has saved the party from the embarrassment it faced after the defeat at local polls and also stop any future defections by selfish MLAs, if any left in the party. In fact, no MLA would dare quit party and join BJP or Congress because they lose their MLAs seat while the AAP candidate would win the by poll convincingly. So the CM Kejriwal and his team can concentrate on development projects and serve the Delhiites to their full satisfaction. Take the people into confidence in whatever the government does or does not. Whatever deficit in faith, trust and confidence people have not must be erased.
Delhi's victory of AAP has to do with more than Kejriwal because Delhiites want a change in the politics of Delhi but he is centre of popular change in the capital. Delhiites supported the anti-corruption movement as people are fed with corruption groomed and pampered by both the top and richest national parties Congress and BJP and AAP for their own sake and better future of their children.
Winning back the Bawana means Kejriwal is a shrewd leader Delhiites have found from among whole lot of corrupt political rats. His decision to reconnect with the people won him the Bawana seat. However, whether or he would be able to overcome the Modi effect remains to be seen.
However honest Kejriwal maybe, his honesty cannot survive in politics without kindness. Arrogance with fellow leaders may not win votes for ever. Defeat of the popular AAP in the parliamentary poll and local polls while the AAP rules the capital state has a vital message for Kejriwal and AAP.
Apparently, Kejriwal is a powerful tool the Delhiites use to bring the necessary changes in their lives. They trust him more than anybody else. But Delhi CM should not take the Bawana victory for granted and accept it as a game of Delhiites and should try to accommodate the leaders with varying views on governance but opt for consensus policy to pursue the AAP objectives successfully.
Remember, both the Congress and BJP are after the blood of AAP!
Delhi's victory of AAP has to do with more than Kejriwal because Delhiites want a change in the politics of Delhi but he is centre of popular change in the capital.
BJP's 'Akhand Bharat' Dream is Not Only Problematic, Fascist Also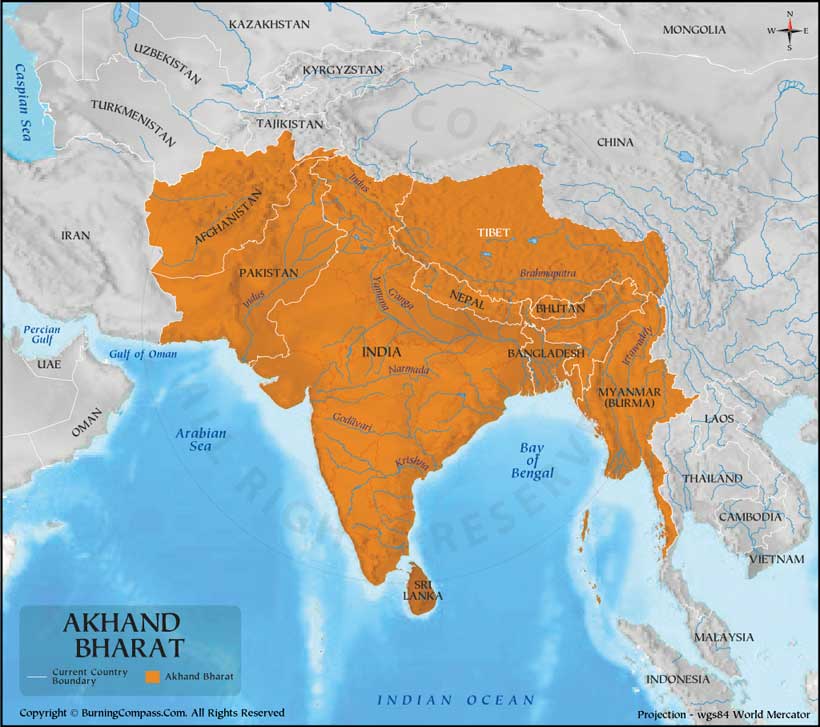 On 7th September, Assam Chief Minister (CM) Himanta Biswa Sarma made a very controversial remark about 'integrating Bangladesh and Pakistan'. Minister Sarma tried to counter Congress's 'Bharat Jodo Yatra' and remarked that "India is united. From Kashmir to Kanyakumari, Silchar to Saurashtra, we are one. Congress partitioned the country into India and Pakistan. Then Bangladesh was created. If Rahul Gandhi feels apologetic that my maternal grandfather [Jawaharlal Nehru] made mistakes, if he regrets it, then no point of 'Bharat Jodo' in Indian territory. Try to integrate Pakistan, Bangladesh and strive to create Akhand Bharat." Minister Sarma made the remark at a time when the Prime Minister of Bangladesh, Sheikh Hasina was officially visiting India, hence present in India.
Though it may seem that the BJP leader was trying to 'tease' Congress, his rhetoric is a part of BJP's controversial 'Akhand Bharat' concept- a concept of unified India that covers whole South Asia and Myanmar. The concept is therefore quite alarming for the sovereignty of all other South Asian states.
'Akhand Bharat' is a concept associated with Hindutva ideology. The concept cherishes for a mythological India that dates back to state formation and pre-partition era. The concept takes 'Hindu hegemony' as granted. Hence, the majoritarian concept is supported by right-wing Hindu nationalist parties of India such as Rashtriya Swayamsevak Sangh (RSS), Vishva Hindu Parishad (VHP), Shiv Sena, and Bharatiya Janata Party (BJP) etc.
In the contemporary world, Akhand Bharat has a contrasting relation with Westphalian order. It tries to override the concept of sovereignty based on 'so-called' historical claim and calls for physical expansion- a fascist method to increase land boundary. Even though the concept was considered as radical in its early days, the prolonging BJP rule in the last decade has made it mainstream through like-minded media coverages.
While many cherishes this united India dream, the concept also faces 'backlash' from the progressive quarter of India. Unfortunately, the growing majoritarian trend since last decade in 'World Largest Democracy' is resulting in wider acceptance of the concept within India as BJP's public support is skyrocketing. The promoters Hindutva is using India's democratic culture and manipulating large population to achieve their dream. Assam CM's latest remark mentioned in the beginning of the article while the PM of the particular country is present, also shows how mainstream the concept has become.
However, this fascist concept and Hindutva ideology is bringing adverse impact for India both internally and externally. Internally, it is contributing in the growth of right-wing politics in India. The radical interpretation of Hindu Supremacy is also dividing the population of India creating a 'Us vs. Them' narrative which is detrimental to India's federation also. For instance, when the BJP government scrapped Article 370 for Kashmir revoking its semi-autonomy, the right-wing parties were quick to acknowledge it as a part of building Akhand Bharat. In the same way, when former Pakistani Cricketer Danish Keneria expressed his desire to visit 'controversial' Ram Mandir(Temple) in Ayoddhya, the temple trust's chief also used the concept saying that "Pakistan is a part of Akhand Bharat and Hindus living there are our brothers. If he (Kaneria) wants to visit Ram Mandir and offer prayers, then he is most welcome,"
As India is a federal union among total 36 states and union entities, the Hindu Majoritarianism poses threat to its social harmony and makes other religions minority. It also poses a threat to its social harmony by fueling hate-speech, Islamophobia and misinformation- popularly known as 'WhatsApp University'.
Externally, the concept creates fear over sovereignty for other states included in Akhand Bharat map. There is always a fear in the back of the mind that India may have a 'Kautilya-like' long-term strategy to annex them. The annexation of Sikkim serves as an example for their fear, even if the case may be different. It is also a disrespect to the idea of sovereignty and self-determination for most small South Asian states. The Spillover effect of growing hate-speech and Islamophobia in India also adversely affects South Asia's communal harmonies.
Again, this fascist concept also keeps a fear of physical expansion alive in South Asia- an overall peaceful region. The concept is also problematic for small South Asian states who tries to maintain a warm and balancing relation with India for their strategic calculation.
However, the fear is also not irrational considering BJP leaders' so-called master-plan. Last year, Tripura's CM and BJP leader Biplab Deb created a controversy by revealing that BJP has plan to expand its footprint by establishing government in Nepal and Sri-Lanka. Such 'expansionist dream' is also contradicting to existing wisdom of international relations and law.
In conclusion, India is not only the world's largest democracy but also has the role of 'Powerhouse' in South Asia. It's ruling party's such expansionist dream is a symptom of fascism and is only comparable to Mussolini's great Roman empire and Hitler's Lebensraum. Hence, the growing fear of physical expansion is rational. Therefore, Akhand Bharat and related speeches by top right-wing leaders are not only problematic, fascist also.
Floods; A Challenge to Comprehensive National Security of Pakistan
Pakistan is encountering one of the major catastrophic occurrence in the present day history. The colossal floods, along with the glacier melt, have prompted 33% of the nation to submerge underwater with more than a million individuals being displaced along with a loss of above 43 billion. The rising recurrence of floods, outrageous rainfall, and heatwaves have moved environmental change from a hypothetical conversation to an intense burden on the country and its people. Looking at the human perspective, the losses are too grave to quantify. However, in political terms, they address the missing area of climate security in the state's national security paradigm, which could present existential difficulties for Pakistan.
Pakistan's comprehensive national security is under stress by the adverse consequences of outrageous weather events across different areas. It isn't just about financial security versus traditional security any longer. Comprehensive National Security can never be comprehensively achieved because national power comprises of all components and assets that facilitate the state to pursue interests. Hence, all these components, resources, and areas form the crux of what we call comprehensive security. Subsequently, to address the existence of multiple threats, an extensive perspective on national security is expected with an equivalent focus on all areas, while prioritizing climate security because of its seriousness and immediacy. The grave economic losses may be quantified in the long run but societal and political impacts also cannot be ignored. Pakistan's representative of UNICEF, Abdullah Fadil reposts that "At least 18000 schools have been damaged in the flood, which have affected an estimated 16 million children. Many children are now at heightened risk, without a home, school or even safe drinking water. There is therefore a risk of many more child deaths." International experts, humanitarians and Social workers visiting Pakistan have termed it as one of the largest catastrophe of the modern history. South Asian expert Michael Kugelman states "that the only hope within the flood victims is the International aid but it is slow to come". The international world needs to respond to the aid appeals as a collective responsibility rather than a favor to Pakistan because the climate change crisis is largely driven by the world's most industrialized countries.
The 2022 floods in the country have uprooted entire communities, finished occupations and revenue generation sources, and have drastically expanded migrations inside the country and levels of urbanization. Assume relief projects are not comprehensive and the impacted population feels that they have not been accommodated Post-catastrophe which they themselves didn't create.  Considering all this, their confidence in the legitimacy or administering authority of the state could be antagonistically affected, creating threats of mass unrest. Destroyed homes, displacement within the country, and temporary camp-like arrangements have a potential of posing critical identity challenges and meanwhile create financial instabilities among impacted communities. Such aftereffects severely hurt the societal and political segments of security, undermining comprehensive national security. Such extreme climatic disasters account for short term reliefs along with long-term impacts on the resources of state. Increased displacement within the country, increased poverty with unemployment rate on the surge creates huge risks which directly impact the comprehensive national security. Violence against women tend to rise, Children drop out of school as there exists no infrastructure, food security is challenged, health security is badly endangered and quality of human life declines in a worst possible way. Extremists, Proxies and non-state actors may capitalize on resentment felt by the displaced. In short, human security is challenged in all basic forms.  So when human security is challenged, how can a state achieve comprehensive national security which itself places human as a center point.
Another challenge which is indirectly affiliated with the climate change is directed towards military. Pakistan's military has played a crucial and a comprehensive role in flood through its rescue efforts, humanitarian relief and rehabilitation process. Military has rendered sacrifices in these flood operations especially when a Corps Commander along with senior officers embraced martyrdom in the Lasbela district in Balochistan while overlooking relief activities. The IPCC report itself states that Pakistan's Humanitarian Assistance and Disaster Relief (HADR) will only increase over time. Military resources being expended to HADR will obviously take away military's attention away from hardline security issues and put it under increased management stress in times to come.
It can be asserted that the comprehensive national security is under stress by the negative impacts of horrific weather incidents across the various sectors of the society. It isn't only about economic security versus the traditional security anymore, because today what constitutes the national power and comprehensive national security isn't only the traditional and economic security but all societal elements form a collective part of this comprehensive framework. Thus, a comprehensive outlook of national security is required with equivalent focus on all sectors, with a priority on climate and food security due to its immediacy.
Political Scientist: Taliban Rule will not bring Afghanistan to the Stability and Development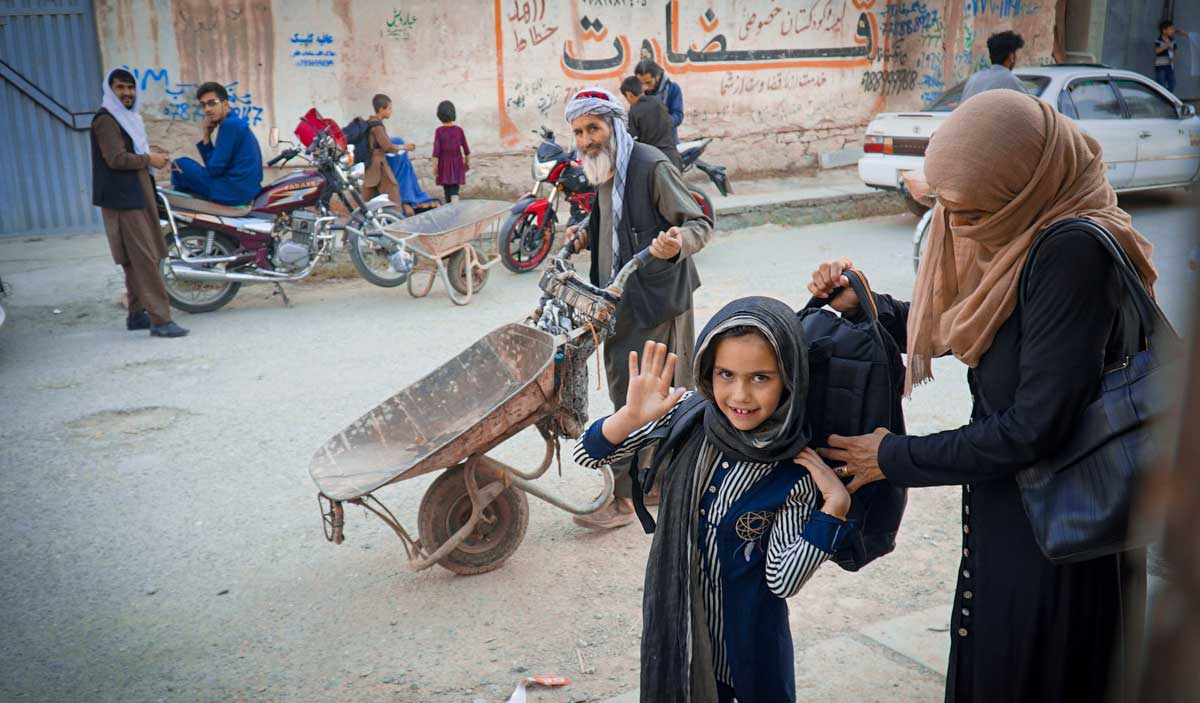 The evidence suggests that the Taliban movement cannot stabilize Afghanistan and does not want to fight international terrorism that threatens the region and stability globally.
The day before, UN Secretary-General Antonio Guterres issued a report on Afghanistan, citing increasing security problems. For example, the paper states that foreign terrorist groups remain in the country. "The security situation reveals a worrisome trend in recent months, particularly the series of attacks by ISIL-K, recurring armed opposition clashes with Taliban de facto security forces and the continuing presence of foreign terrorist groups in Afghanistan," the UN Secretary General's report says. The report also declared that the US statement on the elimination of Al-Qaeda leader Ayman al-Zawahiri in Kabul "highlighted the ongoing ties between the terrorist group and the Taliban, which go against the latter's obligations to combat terrorism."
At the same time, the Taliban claims that there are no more terrorist groups in Afghanistan. "We will never allow anyone to pose a threat from Afghanistan to other countries," Interior Ministry spokesman Abdul Nafi Thakur said.
It should be pointed out that the leader of Al-Qaeda was destroyed in the guarded central district of Kabul, where international organizations, diplomatic missions and administrative facilities are located. It is pretty tricky to assume that the leadership of the Taliban movement was not aware of the presence of this terrorist. If the Taliban security forces did not know that Zawahiri was hiding in Kabul, they would not control the situation even in the heart of Afghanistan. If we assume the opposite, the Taliban's policy of supporting or, at least, reluctance to fight international terrorist organizations is apparent. Recall that the Taliban promised the international community to fight international terrorism more actively in exchange for humanitarian aid and possible recognition of their regime in the future.
Moreover, it gives the impression that the main sponsor of the Taliban, the Islamic Republic of Pakistan, has lost control of the movement. It is obvious that organizations similar to the Taliban cannot function successfully without foreign economic, military and political assistance. The Pakistani military, particularly the ISI, took part in creating the Taliban movement in the 1990s and patronized them all this time. It is known that there are many Islamabad henchmen in the Taliban leadership, and either radicals or Pakistanis do not hide close ties and contacts. However, neither the Pakistanis nor other players can exert pressure on the Taliban. At least, the political pressure that is being exerted now by the international community is not enough: the Taliban do not show a desire to begin the fight against terrorism.
In the theory of political science and international relations, I am unaware of cases when similar regimes have gained success and contributed to the long-term development of their countries, societies and regions. In this regard, it can be considered that the Taliban and their patrons must significantly and profoundly transform their guidelines, ideology and management strategies. Otherwise, as experience shows, in the future, similar regimes end badly, which affects the stable development and position of their countries and nations.