Europe and Central Asia Sees Stronger Growth, Amidst Rise in Migration
Economic growth for the Europe and Central Asia region will reach 2.2% in 2017, according to the World Bank's latest Regional Economic Update, Migration and Mobility in Europe and Central Asia. This represents the strongest growth in the region since 2011, and is 0.3 percentage points above the Bank's previous forecast in May 2017.
Growth in Europe and Central Asia comes on the back of stronger industrial production and more exports in recent months, lifting most countries in the region out of recession. Unemployment rates have dipped below pre-financial crisis levels in several countries, while labor participation rates have simultaneously risen above their 2008 levels.
Despite these important gains, however, the region still faces challenges that are testing political and economic cohesion. According to the report, new technologies are impacting the distribution of income and wealth, with many workers struggling to adjust to the new skills demand of the digital economy. In addition, the number of full-time, permanent jobs as a share of total employment has declined, as flexible contracts become the dominant employment arrangement for younger workers. This rise in the share of flexible contracts is increasing the efficiency of firms and individuals, but also creating new forms of inequality and insecurity.
"Growth is returning to the region, which is certainly good news," says Hans Timmer, World Bank Chief Economist for Europe and Central Asia. "At the same time, however, new technologies that provide new growth opportunities are bringing about more flexible labor contracts and more uncertainty. This has increased anxiety among people. And recent concerns over the influx of refugees can be seen as a manifestation of that heightened anxiety."
The Europe and Central Asia region has experienced a sharp increase in the numbers of refugees and asylum seekers in recent years, from 3.7 million in 2014 to 6.4 million in 2016. This large influx has created new challenges and heightened public concern over migration. The report finds, however, that refugees and asylum seekers account for only a small share of total migrants in countries across the region – with the exception of Turkey, which was host to 3.1 million refugees in 2016.
Migration has played an important role in meeting demands for labor, supporting trade, and encouraging foreign direct investment in countries across Europe and Central Asia, says the report. Migration also promotes the transfer of knowledge between host countries and countries of origin – increasing exposure to flows of information that can create economic benefits.
The report recommends that countries in the region pursue policies that ensure the successful integration of migrants into society, in order to fully exploit the benefits of migration. But policies should not focus on migration challenges in isolation. Rather, reforms should help both migrants and non-migrants alike cope with rapid technological development and increased flexibility in labor markets, thereby reducing insecurity and sharing the benefits of economic growth more broadly across society.
Beijing: Getting to know Chemical Leasing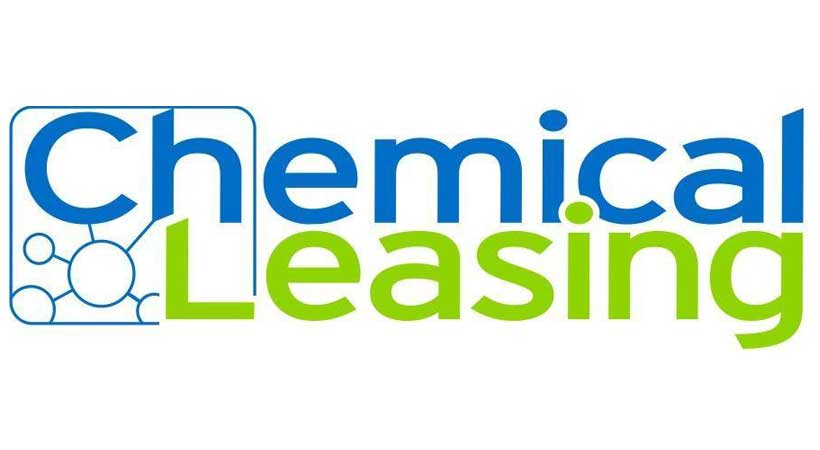 Experts from the United Nations Industrial Development Organization (UNIDO) have introduced the circular economy business model, Chemical Leasing, to stakeholders in China, and are encouraging companies to take advantage of the approach to achieve economic, social and environmental benefits.
More than 60 participants from government institutions, companies, and industry associations participated in a training session, jointly organized by UNIDO and the Solid Waste and Chemicals Management Centre, which is affiliated with the Ministry of Environmental Protection of China.
Chemical leasing is a business model in which the chemical company supplies a substance for a specific service, but retains ownership of the chemical. It shifts the focus from increasing sales volume of chemicals towards a value added approach
The training in Beijing addressed the general concept and policy perspectives of Chemical Leasing and introduced some of the best case studies showcasing the results of the approach at a global level. The training, which was part of a three-day mission to China, also showed participants how to establish a Chemical Leasing business case and how to quantify the benefits.
Representatives of the Government and of the private sector expressed huge interest and discussed potential ways of applying the Chemical Leasing approach in China.
The fourth Global Chemical Leasing award ceremony will take place in Vienna, Austria, in November 2018. It will be part of the Green Chemistry Conference 2018 in connection with the Council of the European Union (EU) programme, "Smart and Sustainable Europe", held during Austria's EU Presidency. Companies and individuals are invited to submit applications for the award in three categories:  case studies (for companies), research, and special innovation. The call for applications is open until 15 August 2018. More information can be found here.
UNIDO to work together with the International Solar Alliance
The United Nations Industrial Development Organization (UNIDO) has signed an agreement to work together with the International Solar Alliance (ISA). The joint declaration was signed on the first day of the Sustainable Energy Forum for East Africa taking place in Kigali, Rwanda from 19-21 March. The Forum has brought together key players within the sustainable energy sector to discuss challenges and opportunities for the sector within the wider East African Community.
The declaration was signed by Tareq Emtairah, Director of UNIDO's Department of Energy and Upendra Tripathy, Deputy Director General of ISA.
UNIDO is the specialized agency of the United Nations promoting and accelerating inclusive and sustainable industrial development. UNIDO helps countries, among other things, to increase substantially the share of renewable energy in the global energy mix and to achieve Sustainable Development Goal 7 to provide affordable, reliable, sustainable and modern energy for all by 2030.
The International Solar Alliance (ISA) is a treaty based international inter-governmental organization which was launched on 30 November 2015, with headquarters in India. The ISA has been established to collectively address common key challenges to scale up solar energy and take coordinated action to aggregate demand for finance, technologies, innovation, reseach and development,and capacity building.
At the signing ceremony, the two parties agreed to cooperate in a number of areas including developing knowledge networks to raise awareness of the benefits of solar energy in member countries; and to jointly collate and provide evidence-based advice to member countries on policies and practices to create a favourable environment for solar energy.
They further agreed to work with other parties, and to strengthen the institutional and technical capacities of the global network of sustainable energy centres, which includes the East African Centre for Renewable Energy and Energy Efficiency. The centres provide policy support, capacity building and technical assistance on solar energy applications and energy efficiency.
Business leaders and policy makers engage at the ASEAN-Australia Special Summit
Business leaders from ASEAN and Australia attended a series of engagements with policy makers at the sidelines of the ASEAN-Australia Special Summit.
These engagements provided them with opportunities to share insights into regional market dynamics, as well as exchange views on opportunities from the fast-growing technological advancement and enhanced economic ties between ASEAN and Australia.
Secretary-General of ASEAN Dato Lim Jock Hoi, who was in Sydney to participate in the Special Summit, also took time to engage these industry leaders and leading CEOs from ASEAN and Australia.
The business segment of the Special Summit saw the convening of the Small and Medium Enterprises (SME) Conference and a CEO Forum.
At the SME Conference on 16 March, Prime Minister of Australia Malcolm Turnbull, and his counterpart from Singapore, Prime Minister Lee Hsien Loong, highlighted the importance of SMEs as the engine for growth, and the opportunities for SMEs to benefit from closer economic linkages between ASEAN and Australia in the digital era. On this occasion, Prime Minister Turnbull announced the launch of an initiative on digital trade standards.
Opening the CEO Forum on 17 March, Prime Minister Turnbull highlighted the importance of receiving practical feedback from businesses in progressing regional economic initiatives. He also underscored the value of sharing experiences and expertise in areas such as sustainable and smart city development. To this end, Prime Minister Turnbull launched a new AUD30 million ASEAN-Australia initiative on smart and sustainable cities. Speaking at the same forum, Indonesian President Joko Widodo highlighted the immense opportunities from economic growth and digital technology advancement in ASEAN. The one-day forum addressed key topics related to ASEAN-Australia economic partnership, including on tourism, digital transformation in services, advanced manufacturing, Industry 4.0, agri-food and energy supply chains, and infrastructure.