ESCAP and the Republic of Korea urge governments to adopt innovative financing measures to advance 2030 Agenda in Asia and the Pacific
A new report released today by the United Nations Economic and Social Commission for Asia and the Pacific (ESCAP), in partnership with the Science and Technology Policy Institute (STEPI) of the Republic of Korea, is calling for governments to adopt innovative financing models to advance the Sustainable Development Goals (SDGs) in the region.
While donor and philanthropic funds add up to billions of dollars, the cost of solving the world's most critical development challenges runs into the trillions, with an estimated annual funding gap of $2.5 trillion to achieve the SDGs by 2030.
"It is imperative to implement innovations that can divert private capital towards development objectives to help bridge the SDG financing gap," explains United Nations Under-Secretary-General and Executive Secretary of ESCAP Dr. Shamshad Akhtar. "The Innovative Financing for Development in Asia and the Pacific report aims to spark ideas and knowledge sharing to help stimulate further action to develop the innovative financing solutions urgently required for the advancement of the 2030 Agenda," she added.
"Public policy plays a key role in enabling innovative financing for development by creating a favourable ecosystem where private capital pays more attention on SDGs," pointed out Dr. Song, Jong Guk, President of STEPI, a leading Korean policy think-tank in the field of science, technology and innovation. "STEPI is very pleased to contribute to this flagship report to highlight the importance of innovative financing for the SDGs," he added.
Since 2009, the Seoul metropolitan government has been implementing social economy policies to address growing inequalities, high youth unemployment rates and an aging society. These comprehensive policies have been highly successful and there are now 3500 social enterprises operating in the city, with sales volumes reaching 1.29 billion USD.
The success of the programme is based on four pillars: a cooperative governance model that encourages private and public stakeholder participation throughout the whole policy cycle, the localization of the social economy through the creation of social economy zones, fostering an ecosystem for the social economy, and expanding the public procurement of services and products offered by social enterprises to provide them with business opportunities.
The report analyses this and other innovative financing mechanisms in five core areas, namely: strategic leadership models that promote impact investing; policies that unlock corporate investment for development; private sector financing products for development; innovative public financing models for science, technology and innovation; and systemic approaches to finance and innovation as means for development.
It also features a range of other case studies from around the region and offers valuable guidelines for policymakers looking to introduce similar mechanisms. Examples include the India Impact Investment Council, the Thai Social Investment Taskforce, India's Corporate Social Responsibility Law and Singapore's Women's Livelihood Bond, the problem-solving R and D programme of the Republic of Korea and the Social Outcomes Fund in Malaysia.
Key recommendations for governments include developing an impact investing strategic road map to guide the development of an innovative financing movement. The report also underlines the need for governments to provide incentives for the private sector (for example through public procurement or tax incentives) to move from economic-driven investments to impact investments that generate social, environmental and financial returns.
The report is part of ESCAP's efforts to support its Member States in promoting social enterprises and impact investment.
New Initiative to Mitigate Risk for Global Solar Scale-up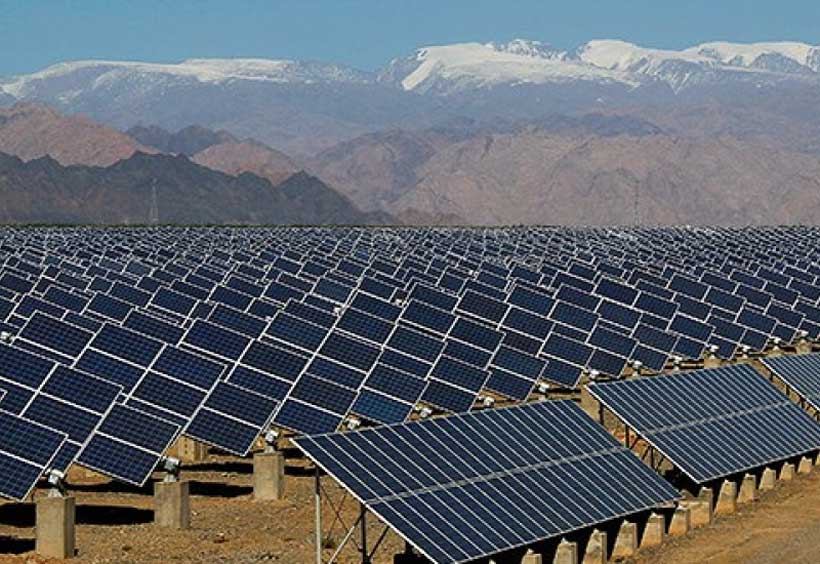 The World Bank and Agence Française de Développement (AFD) are developing a joint Global Solar Risk Mitigation Initiative (SRMI), an integrated approach to tackle policy, technical and financial issues associated with scaling up solar energy deployment, especially in some of the world's poorest countries.
Initiated in Delhi at the first International Solar Alliance (ISA) summit in March 2018, the initiative will support the ISA's goal to reduce costs and mobilize $1,000 billion in public and private investments to finance 1,000 GW of global solar capacity by 2030.
"The World Bank, in partnership with AFD, remains committed to the International Solar Alliance's goals and to global efforts to fight climate change. Through this new, integrated approach, we hope to further scale up solar energy use by reducing the cost of financing for solar projects and de-risking them, especially in low-income countries," said Riccardo Puliti, Senior Director of Energy and Extractives at the World Bank.
As the costs for solar power have fallen steadily, solar power is increasingly viewed as a key component in the fight against climate change. However, solar deployment has been slow in some emerging markets, particularly Africa, due to layers of risks perceived by the private sector in financing solar projects. The SRMI aims to change that.
"This partnership with ISA and the World Bank is another step towards achieving the objective of the Paris Agreement of redirecting financial flows in favor of low carbon and resilient development pathways.  AFD is glad to join forces with these partners to deliver on the commitments made at COP21, to bring solutions to de-risk potential solar investments and mobilize the private sector to invest in sustainable development" said Rémy RIOUX, CEO of AFD.
The SRMI's integrated approach will include:
Support for the development of an enabling policy environment in targeted countries
A new digital procurement (e-tendering) platform to facilitate and streamline solar auctions
Targeting relatively small (under 20 MW) solar projects, offering a more comprehensive risk mitigation package of support to a wider range of investors and financiers to promote scale up at later stages. The financial risk mitigation package offered by SRMI will be supported by technical assistance and concerted engagement on planning, resource mapping and power sector reforms to ensure the creditworthiness of utilities in these countries
Mitigating the residual project's risks through adequate risk mitigation financial instruments for both on and off-grid projects
The governments of India and France launched the ISA, an international organization as part of the Paris Climate Agreement in 2015 to scale up solar energy resources, reduce the cost of financing for solar projects around the world and ultimately help reach the Sustainable Development Goal on energy (SDG7) of providing access to affordable, reliable, sustainable and modern energy to all. To date, 71 countries have signed the constituting treaty of the ISA, and 48 have ratified it.
EU-Egypt relations: Investing in socio-economic development and inclusive growth
The EU and Egypt undertook closer cooperation in many areas, notably on socio-economic development, scientific research, energy, migration, countering terrorism and regional issues.
The report on the partnership between the EU and Egypt for the period from June 2017 to May 2018 was issued today and highlights key developments in EU-Egypt cooperation with a particular focus on achieving the objectives set under the Partnership Priorities 2017-2020, adopted during the EU-Egypt Association Council in July 2017.
High Representative/Vice-President Federica Mogherini said: "Egypt, its stability and development are key to the European Union, its Member States and the entire region. That is why we signed our partnership priorities last year and reinforced our already strong engagement with and for the Egyptian people. We are determined to continue our work, together, to address all the challenges we have to face, for the sake of our citizens."
Commissioner for European Neighbourhood Policy and Enlargement Negotiations Johannes Hahn added: "In the last year we stepped up our action to support Egypt reforming its economy, working for a sustainable and inclusive growth. For the EU it is imperative that the young generation, women and the most vulnerable members of the society are included in this process. The EU will continue to support Egypt tackling socio-economic challenges and will keep working together for the stability and prosperity of the region."
During the reporting period, the EU's commitment vis-à-vis Egypt was reaffirmed through regular political dialogues, bilateral visits by the EU and Egyptian sides and continued implementation of the EU's financial assistance.
Egypt also continued to engage as regional player on key regional and international issues, notably in the perspective of its African Union presidency next year, such as the Middle East Peace Process, Syria, Libya, Africa, the situation in Gulf and the Euro-Mediterranean cooperation.
Overall, the conclusions of the report show that the implementation of priority areas is well on track, with notable challenges remaining in particular in the field of the rule of law, human rights, fundamental freedoms and space for civil society. The next EU-Egypt Association Council that will be held in Brussels on 20 December will be the occasion to further discuss the EU-Egypt partnership for the months ahead.
More details
The overall EU financial assistance commitments to Egypt amount to over €1,3 billion in grants. This amount mainly targets social development and jobs creation, infrastructure, renewable energy, water and sanitation/waste management, environment, but it also supports the improvement of governance, human rights, justice and public administration reform in Egypt.
Through the multiannual programme Facility for Inclusive Growth and Job Creation the EU supports the business enabling environment and promote economic reforms in favour of enterprises, including easier access to finance for small and medium-sized enterprises. The EU is also promoting labour- intensive community services and public works as an effective and well-targeted social safety net. Via the EU programme Emergency Employment Investment Project (EEIP) completed in January 2018, more than 50,000 young people, many of them women, have acquired new skills and been given access to jobs. Nearly 10,000 of them have received specific support to get permanent jobs or start their own business.
A number of high-level visits and meetings contributed to enhance the partnership between the EU and Egypt in 2017-2018 and to discuss regional and international issues of concern. Those include meetings between Egyptian President Abdelfattah Al-Sisi and the President of the European Council Donald Tusk in September 2017; High Representative/Vice-President Federica Mogherini's meetings with the Egyptian Foreign Minister Shoukry in the margins of various international forums; the visit of Commissioner for the European Neighbourhood Policy and Enlargement Negotiations, Johannes Hahn, in October 2017, to reaffirm EU's support to Egypt's migration management inside and outside its borders with the signature of a €60 million programme under the EU Emergency Trust Fund for Africa; the visit of Commissioner for Climate Action and Energy, Miguel Arias Cañete, in April 2018 during which he signed a new Memorandum of Understanding on energy cooperation; and the launch by Commissioner for Migration, Home Affairs and Citizenship, Dimitris Avramopoulos, in December 2017 of the EU-Egypt Migration Dialogue, aimed at improving bilateral cooperation and discussions on the overall topic of migration.
A further step in EU-Egypt cooperation includes the signing of an agreement on scientific and technological cooperation for Egypt's participation in the Partnership for Research and Innovation in the Mediterranean Area (PRIMA) in October 2017.
70 years on, landmark UN human rights document as important as ever
The Universal Declaration of Human Rights reaches its 70th anniversary on Monday, a chance to highlight the many important breakthroughs brought about by the landmark UN document, and to remind the world that the human rights of millions are still being violated on a daily basis.
Thanks to the Declaration, and States' commitments to its principles, the dignity of millions has been uplifted, untold human suffering prevented and the foundations for a most just world have been laid.
High Commissioner hails continued relevance of Declaration
Michelle Bachelet, the UN High Commissioner for Human Rights, said in a statement released on Wednesday that the document has gone from being an "aspirational treatise" to a set of standards that has "permeated virtually every area of international law."
The Declaration has shown itself to be as relevant today, as it has always been, and is applicable to situations and scenarios that could not have been foreseen at its inception, such as the need to govern artificial intelligence and the digital world, and to counter the effects of climate change on people.
Ms. Bachelet said the she remains convinced that the human rights ideal, laid down in the Declaration, has been one of the most constructive advances of ideas in human history, as well as one of the most successful.
The human rights chief pointed out that women played a prominent role in drafting the document: Eleanor Roosevelt chaired the drafting committee, and women from Denmark, Pakistan, the Communist bloc and other countries around the world also made crucial contributions. Consequently, the document is, for its time, remarkably free from sexist language, almost always referring to "everyone," "all" or "no one" throughout its 30 Articles.
Human rights violations perpetrated 'on a daily basis'
Celebrating the resilience of the human rights system, and the contributions of the Declaration to advancing human progress, peace and development, a team of independent experts appointed by the UN Human Rights Council, in a statement published on Friday, echoed Ms. Bachelet's comments, noting that the "protection provided by the international human rights system has increased including by addressing new and emerging human rights issues and demonstrating its capacity to evolve and respond to people's needs and expectations."
However, the experts detailed some of the many violations of international law and human dignity that are perpetrated on a daily basis in many countries: "Recent memory is replete with multiple examples of genocide, war crimes and crimes against humanity. Impunity reigns supreme in many countries undergoing conflicts or political upheavals, encouraged by narrow national objectives, geopolitics and political impasse at the United Nations Security Council."
They also said that the upsurge of nationalism and xenophobia seen in countries of asylum, at a time of rising forced-migration, is "reversing the gains of international humanitarian cooperation of the last 70 years."
This year is the 70th anniversary of the Universal Declaration of Human Rights, adopted by the UN on 10 December 1948. The Universal Declaration – translated into a world record 500 languages – is rooted in the principle that "all human beings are born free and equal in dignity and rights." It remains relevant to everyone, every day.
In honour of the 70th anniversary of this extraordinarily influential document, and to prevent its vital principles from being eroded, the UN is urging people everywhere to "Stand Up for Human Rights": www.standup4humanrights.org.