Will Family Held Hostage by the Taliban Ever Recover?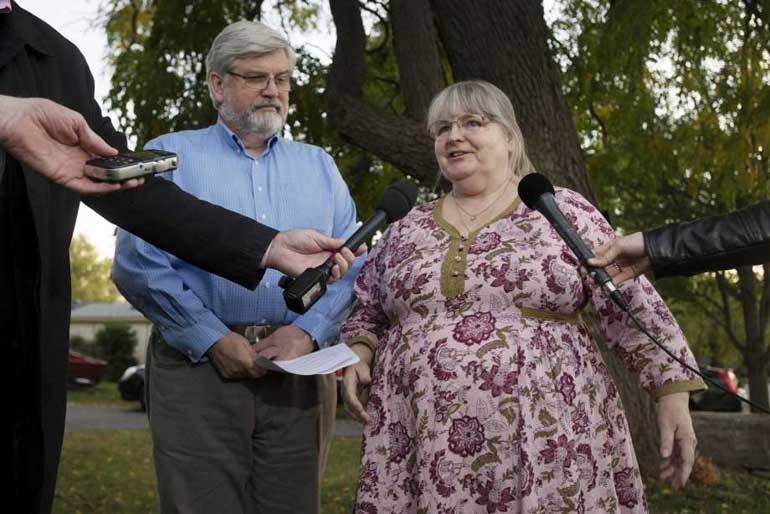 Coleman endured rape, the murder of her first child, and a terrifying rescue. A psychologist who has talked to hundreds of hostages looks at the challenges ahead for her family.
Caitlan Coleman, 31, of Pennsylvania, her Canadian husband, Joshua Boyle, 34, and their three little children were rescued by the Pakistani army last week after they were abducted five years earlier by a Pakistani-linked terrorist group known as the Haqqani network.
Since then, the statements from Boyle and family members might well make one ponder not only what hostages suffer when taken by terrorist groups, but the psychological aftermath once they're freed—with the situation of their children especially concerning.
Boyle read from a prepared statement upon his arrival at Toronto's Pearson airport Saturday telling journalists that their infant daughter had been murdered and his wife raped "as retaliation for my repeated refusal to accept an offer that the criminal miscreants of the Haqqani network had made to me." According to Boyle, Coleman's rape was not undertaken "as a lone action, but by one guard… assisted by the captain of the guard and supervised by the commandant."
Boyle told reporters that he and his wife had decided to have children even in captivity because they always wanted a big family. Caitlan Coleman was pregnant when they were taken hostage and Boyle claims their first child, a little girl, was murdered. Boyle calls her a "martyr."
Their 4-year-old son, Najaeshi Jonah has traumatic events burned in his memory. Boyle told Michelle Shephard of the Canadian newspaper The Starthat his son did not like to close his eyes because the little boy woke up one night to see masked men with Kalashnikovs picking him up. His parents already had been taken away while he was sleeping, to be transferred to another prison. Ever since, he has tried to avoid closing his eyes, even to play the childhood game of peek-a-boo.
Boyle told the CBC's Susan Ormiston that his middle child, Dhakwoen Noah, 2, is "nearly as distressed as he was in prison, it seems everything reminds him of the horrors of prison; cameras are equated to hostage videos, pens are equated to syringes used to drug his parents with ketamine by the guards, slamming doors is associated with cell searches or worse, it seems his healing process has barely begun—so we pray that God will hasten it."
Even the Boyles' months-old infant is traumatized writes Boyle in an email to Canadian Broadcasting Service stating, "Ma'idah Grace seems scared most of the time, but also to have discovered there are more decent people in the world than she knew; her world until last week consisted of two good brothers and two good parents and about 15 guards of [who were sources of] increasing fear to her."
The family was transported 23 times during its captivity with the final transport ending in a terrifying shoot-out and their rescue. Boyle emailed the Associated Press a statement saying the children had "reached the first true 'home' that the children have ever known—after they spent most of Friday asking if each subsequent airport was our new house hopefully." While Boyle emailed the AP photos of his son's delight over "raiding the first refrigerator of his life," it will clearly take time for all the family members to understand that their newfound freedom is real and won't be again taken from them.
Najaeshi Jonah, according to Boyle is "terrified to leave the house, even just to go on the porch… it's as though he thinks if he ever exits this magical wonderland it will all end…"
Speaking for himself, Boyle says he no longer trusts anyone after being held hostage for so long.
Then there's the adjustment to modern society; Boyle told journalists his sons had not yet played with their new toys but had flushed the toilet at least 200 times. "These are children who three days ago they didn't know what a toilet looks like. They used a bucket," Boyle said in the video. "Three days ago they did not know what a light is or what a door is except that it is a metal thing that is locked in their face to make them a prisoner."
Hostages often say their captivity was punctuated with bursts of overwhelming terror amid otherwise unremitting boredom. These episodes of extreme fear often include rapes, beatings, fake and real executions, torture, and verbal abuse, alongside the deprivations of captivity. The Haqqani network which also held American Sgt. Bowe Bergdahl captive for five years, is well known for torturing and abusing its captives.
Half a decade is an unusually long time to endure captivity. Most adult hostages progress in captivity through a range of feelings beginning with shock and disbelief over being taken, feelings that give way to terror, and move over time into feelings of helplessness, hopelessness, regret, grief, and depression. Alan Johnston, the BBC Journalist held in Gaza in 2005 said after his release, "It was like being buried alive and removed from the world, in the hands of people who were dangerous and unpredictable."
When hostages are held alone and deprived of sensory stimulation they may begin to hallucinate as the mind tries to fill in the blanks. This, alongside the emotional pain of isolation and losing track of time, can create fears of losing one's mind. Many hostages state that it was very important to figure out how to communicate with other hostages held nearby and to mark time—often by scratching marks on their prison walls. The ambiguity of not knowing when they will be freed creates deeper distress than having a set date in mind as the end of one's ordeal.
The Coleman-Boyle family was kept together, but it is apparent that this fact was exploited to further terrorize and dishearten them, given the murder of one child, the constant specter of violence against the other children, and the rape of Coleman.
Frequently the end of hostage-takings, occurring through rescue or ransom, add even more traumas to those of being held hostage, especially when they finish in such terrifying ways as occurred in the case of the Coleman family—with no sure knowledge that one will survive the rescue.
At the time they were freed, Coleman, her husband, and their baby daughter, according to Boyle's interview with Canadian Broadcasting Network, had been crammed into the trunk of a car transporting them from Afghanistan into Pakistan, with the two boys held inside the car, separated by a partition.
Tipped off by the Americans, the Pakistani army surrounded and shot out the tires of the car, after which a deadly skirmish began. Five of the captors were killed, the rest fled, while Joshua Boyle suffered minor shrapnel wounds. Boyle told his family in Canada that the last words he heard from the kidnappers were, "kill the hostages."
Boyle and Coleman have suffered through multiple harrowing events, including what has been alluded to as a forced abortion. Normal symptoms and responses to the terrifying ordeal of being held hostage include acute and post-traumatic stress disorder (PTSD)—having flashbacks, intrusive thoughts, nightmares, extreme nervousness, angry outbursts, inability to concentrate, depression, negative feelings, feeling alienated and isolated, and the inability to function well.
Without adequate treatment, sufferers of PTSD can worsen over time and may resort to drug and alcohol abuse to try to tone down the nervousness and quiet their flashbacks and nightmares. That said, hostages should also be given time upon their release to come to their own coping mechanisms, while being offered supportive treatment, as many will find inner strengths to guide them on their own way back into healthy adjustments.
At present, Caitlan Coleman is with her husband in Canada, although her father told NBC that he hopes their daughter and her family return to the United States and accept a Department of Defense or other program to help them get re-acclimated to life outside of captivity, including psychological counseling for their children.
Certainly after all they have endured, the family members can do with some good counseling and support to adapt to freedom. Joshua Boyle stated upon his release that he is looking forward to a safe space for him and his family to heal.
Longer captivities involving familial separations involve stressors and adaptations on both sides of the equation with time needed both by the hostages and their families to readjust. The hostage may return home traumatized, suffering guilt and regret, and needing support, while family members have also suffered anxiety, grief, and having to cope without the hostage, and may even harbor feelings of anger over risky decisions made by the hostage that led to his or her captivity.
Coleman's father, Jim, told journalists he has no immediate plans to go to Canada to see his daughter and son-in-law, explaining, "We want to see how things play out for now… I'm not on the best of terms with my son-in-law, as you can tell."
"How would you feel if your seven-month pregnant daughter was put in such a situation?" hiking in Afghanistan, Jim Coleman told NBC. "Taking your pregnant wife to a very dangerous place, to me, and the kind of person I am, is unconscionable," he told ABC in an exclusive interview.
It's usually the case that hostages have not been fed well and have been subjected to unsanitary conditions. They may return with symptoms of malnutrition and disease, as well as deep psychological trauma. Coleman gave birth four times during her five years of captivity. She was raped and may have been subjected to a forced abortion, all events for which she likely did not receive medical treatment. The entire family was held at times in an underground prison, conditions also likely affecting their physical and emotional health.
Some countries pay for the release of hostages while others do not. In the case of Coleman and her husband, they were subject to American and Canadian laws, which do not allow their countries to pay ransoms.
Terrorists do not always understand or care about the intricacies and legalities of paying ransoms and terrify their hostages in efforts to extort ransoms, making them release statements on video pleading for payment.
In December of 2016 Coleman, veiled in a black abaya and featured in front of a camera with her husband and two toddlers, appeared to be reading from a script, calling their captivity "the Kafkaesque nightmare in which we find ourselves." She implored President Barack Obama, "Please don't become the next Jimmy Carter. Just give the offenders something so they and you can save face and we can leave the region permanently." Addressing soon-to-be President Donald Trump, she added, "We ask that you are merciful to their people and God willing they will release us."
Hostages held together may be a comfort to each other, but also distress each other when they disagree about how to respond to captivity. We have yet to learn how Coleman's marriage and small family fared. Whether or not there were recriminations between them over their child being killed and Coleman's rape after Boyle refused to meet demands made by their captors is still unknown.
In the case of Canadian hostage, Amanda Lindhout, held for 15 months by Somali militants, she and her boyfriend disagreed on whether or not it was smart to fake conversion to Islam. Amanda "converted" only to find she couldn't meet her captors' demands to learn the Koran and prayers and that she was now considered marriageable by the young men holding her hostage. According to a senior Taliban member, the Coleman family also converted, probably to increase their chances of survival.
Joshua Boyle told reporters at Toronto's Pearson International Airport that they had gone to Afghanistan to help those living under Taliban rule, trying to deliver aid to villagers in a part of the Taliban-controlled region "where no NGO, no aid worker, and no government" had been able to reach, when they were kidnapped.
However, at the time they were taken hostage and still today, some intelligence experts speculate about Boyle and his motives for traveling to Afghanistan, wondering about his previous marriage and divorce from the oldest sister of Omar Khadr, a Canadian 15-year-old who was arrested by U.S. forces in Afghanistan in 2002 and became a Guantanamo detainee alleged to have ties to al Qaeda.
The patriarch of the Khadr family was killed in 2003, along with al Qaeda and Taliban members, in a shootout with Pakistani security forces near the Afghanistan border.
Boyle's associations with the family led some U.S. intelligence officials to speculate that his visit to Afghanistan may have been part of a larger effort to link up with Taliban-affiliated militants. "I can't say that [he was ever al-Qaeda]," said one former intelligence official, adding, "He was never a fighter on the battlefield. But my belief is that he clearly was interested in getting into it."
Accompanied by State Department officials on their flight home, Boyle made clear to a journalist onboard that he is interested in battling injustices. He nodded toward one of the State Department officials and said, "Their interests are not my interests."
Such speculation may be linked to the "offer" from the Haqqani network that Boyle said he refused at great personal cost to himself and his family. What that offer was is still unclear, as is the reason that Boyle is said to have refused a flight to the United States, preferring instead to fly home to Toronto.
Likewise, two senior members of the Haqqani network denied to NBC that Coleman was raped, while Taliban spokesman Zabihullah Mujahid said in a statement that the infant died after it fell ill in a remote area with lack of medical care and her death was not intentional.
There are many questions that still need answering. Just as there were controversies over the capture and trade of American Sgt. Bowe Bergdahl, there are controversies concerning the Coleman's return as well, which may also contribute to a more difficult adjustment to freedom.
Mr. Boyle's father, Patrick, said in a video posted by The Star, the couple wanted to give their "profound thanks for the courageous Pakistani soldiers who risked their lives and got all five out safely in the rescue."
Rescues of hostages are often heroic, as this one apparently was. But some are botched, or end in the deaths of those they were trying to rescue. For instance, the gas introduced into the Moscow theater siege in 2002 killed hundreds more hostages than those killed by the terrorists, although in the end everyone might have died if no rescue was mounted. One hostage held in Colombia told me that she continually prayed while in captivity that her release would be negotiated by ransom rather than the police trying to rescue her, an event she feared would end in her death.
Americans, when their country refuses ransom, may be subjected to beheadings by groups like the so-called Islamic State, since the publicity and propaganda value of an execution is of greater value to the group than holding a hostage indefinitely.
Each hostage situation is different in terms of the goals of the hostage taker, the conditions of where and how long the hostages are held. Hostages are taken for many reasons, but in the case of terrorists, their purposes generally are to instill fear in a larger population, extort money, demand political concessions from the government, or simply make a horrifying statement about their ability to take captives and do as they wish with them.
The hostage taker always wants something—money, personal safety, safe passage to another country, or in the case of terrorism, complicated political goals which may include release of prisoners, repeal of policies or law, withdrawal of troops, etc.
Terrorist goals may also include destabilizing the target government of their attack by showing its powerlessness in the face of the hostage taking. Hostage-takers use the publicity surrounding their abductions to garner support within their constituency by showing their action and devotion to the cause.
Terrorists frustrated by the hostage's inability to produce a ransom and wanting to extort the maximum amount have been known to repeatedly take the hostage to what he or she believes is her imminent execution, intricately staging the events to cause maximum terror. Canadian hostage, Amanda Lindhout, for example was taken to a remote execution site by her Somali captors and made to kneel at gunpoint as she anticipated her last moments of life. American journalist James Foley was thought to be so calm before his beheading by ISIS in 2014 because he had faced his mock execution many times before.
Knowing one's family will have to sell homes or sacrifice to generate a ransom demand creates guilt and anxiety, both during the hostage taking, and later when the freed hostage sees the sacrifices his family went through to obtain his release. Lindhout's father sold his home in order to pay her ransom.
In some cases, family members trying to collect funds to ransom their loved ones have been told not to do so by their governments, as was claimed by James Foley's mother. Accepting a posthumous award for his son, Foley's father said through tears, "I miss my son," as he went on to describe the joy and pain of talking to the European hostages held with James who had been ransomed by their governments, stating that he thought U.S. policies should be rethought.
When hostages try to escape only some are successful. A woman escaped out the bathroom window during the Nord Ost theater hostage taking in Moscow running to safety as the hostage takers shot at her. Others were not so lucky. Canadian hostage Lindhout and her boyfriend escaped only to be recaptured. The results were horrific. Both were chained up and Lindhout was mercilessly gang-raped as a result.
Hostages that are kept with their family members, as Caitlan Coleman was, can face harrowing choices. A woman I interviewed from the Beslan school siege in 2004 was offered freedom for her children if she joined the hostage-takers and took up their cause. She refused and, fortunately, did not suffer such horrific punishment as Boyle's family did.
Some hostages fall into a distorted attachment behavior during captivity in which they understand that their captor holds their life in the balance and they begin to form strong attachments to their captors. This so-called Stockholm syndrome is much more likely to occur when hostage takers isolate and talk to their captives, showing empathy or kindness, frequently interact, and are also terrifying. The combination of terror and kindness creates a "trauma bond."
In some cases Stockholm syndrome is strong enough that hostages fight alongside their captors or defend them once freed. The most famous case being Patty Hearst in the 1970s, in which she took up arms and joined her captors. Her ordeal however began with her being locked in a closet, drugged, and raped.
The press always wants to talk to freed hostages, and governments want to debrief them. But sometimes this process can re-traumatize them. One young mother released early from the Moscow siege was doing well until she returned to hold vigil outside the theater. As members of the press surrounded her and pounded her with questions, she felt as if she were taken hostage again and immediately lost her ability to speak. She suffered a strong stutter for months afterward and spoke haltingly to us as we interviewed her in Moscow.
One hopes Coleman and Boyle were just naively trying to help remote villages in Afghanistan as they claim, and have no need to clear their names. While loving family members surround them, their children can begin to discover life after captivity. As Joshua Boyle told NBC's Today, his 4-year-old son Jonah had never played with a toy, read a book, or heard of Disney characters. "He doesn't actually understand that there is a sun outside."
Let's hope they all find much more than sunshine to rebuild their shattered lives.
Reference for this Article: Speckhard, Anne. (10-18-2017) Will hostages taken by the Taliban ever recover? The Daily Beast https://www.thedailybeast.com/will-family-held-hostage-by-the-taliban-ever-recover
Terrorism, Radicalisation and Legitimacy
In discussions about fighting terrorism, the word "radicalisation" is often used, yet its meaning remains unclear. Focusing only on intellectual radicalisation risks assuming that radical ideas are a proxy for terrorism or a crucial precursor when we know this is not the case. Different paths and processes of engagement in terrorism act differently for different individuals at different times and circumstances.
This article examines the difficulties in defining radicalisation and radicalism and concludes that radicalisation, especially participation in terrorism, is best understood as a collection of distinct processes. It then discusses several potentially exciting theories, such as social movement theory, social psychology, and conversion theory, that could encourage future research into these processes. Further, the article describes potential frameworks for comprehending how the processes may assist terroristic activity.
Radicalisation has been arguably the most common foundation for understanding micro-level shifts toward violence during the past decade. Nonetheless, the concept has evolved into more than just a dominant police paradigm; it has also become a holistic government strategy that includes vigilance, security, vulnerability, and civic engagement. With the introduction of this approach came a slew of analysts, consultants, and professors claiming "expert" knowledge of individual conversions to political violence. Relevant researchers on terrorism and extremism have yet to agree on a clearly articulated understanding of this notion. However, the term's meaning and bounds are hotly debated around the globe.
The definition of radicalisationby McCauley and Moskalenko (2017) is "greater preparation for and commitment to intergroup conflict and violence." Hafez and Mullins (2015) defined radicalisation as a "gradual 'process' including indoctrination into an extreme belief system that lays the groundwork for violence but does not guarantee it."
However, Alex Schmid (2013) reassessed radicalisation to improve the consistency and objectivity of discussions around this concept. According to him,
"an individual or collective (group) process whereby, usually in a situation of political polarisation, normal practices of dialogue, compromise and tolerance between political actors and groups with diverging interests are abandoned by one or both sides in a conflict dyad in favour of a growing commitment to engage in confrontational tactics of conflict-waging. These can include either (i) the use of (non-violent) pressure and coercion, (ii) various forms of political violence other than terrorism or (iii) acts of violent extremism in the form of terrorism and war crimes. The process is, on the side of rebel factions, generally accompanied by ideological socialisation away from mainstream or status quo-oriented positions towards more radical or extremist positions involving a dichotomous world view and the acceptance of an alternative focal point of political mobilisation outside the dominant political order as the existing system is no longer recognised as appropriate or legitimate."
Although the term "radicalism" and its subsequent derivative "radicalisation" historically has had a much broader meaning, in the context of contemporary studies and policymaking, the term "radicalisation" typically refers to a path that leads to terrorism, a gradual slide into extremism or fundamentalism, or, more generally, a movement toward justifying violence and eventually engaging in it. The great majority of definitions agree that radicalisation is a process; nevertheless, they disagree on where this process will go after it is complete.
For instance, the European Commission's expert group on radicalisation describes radicalisation as "socialisation to extremism that emerges as terrorism" (European Commission Expert Group 7). In contrast, the United States Department of Homeland Security describes radicalisation as "the process of acquiring an extreme belief system, including the readiness to advocate or use violence as a means" (US Department of Homeland Security). Institute for Homeland Security Studies According to some official definitions, it is a path that leads to terrorism. For instance, in the United Kingdom, it is defined as "the process through which an individual comes to support terrorism and forms of extremism that lead to terrorism" (House of Commons Home Affairs Committee).
People in representative democracies have the freedom to voice views that go to the core of issues (precisely what the word "radical" denotes) and the right to advocate for significant changes to political, economic, or social systems. Many of the concepts European "radical groupings" proposed in the late 19th and early 20th centuries were ultimately incorporated into the conventional conception of political liberalism (widening the franchise, redistributing property, freedom of the press, etc.).
This is likely why liberal constitutions protect the rights of individuals to defend radical or unusual opinions and limit free speech only when it incites violence, is offensive or is vulgar. The rules that govern the realm of thoughts are opposed to the laws that govern the world of actions. Individual conduct is rigorously watched, especially when it involves the illegal use of violence against non-combatants that is not state-sanctioned.
Individuals and organisations who use violence without discrimination confront justifiable objections in open societies. For instance, the experts commonly use "radicalisation" while discussing Salafists and the ultraconservative Islamists. These groups are notorious for their relentless proselytising and support for ISIS and Al-Qaeda. Since Salafists are affiliated with both of these terrorist organisations, this is the case. Radicalisation, however, is not contained in one aspect or region of the globe. It is seen in all types of terrorism, including leftist, rightist, anarchist, ethno-nationalist, and religious terrorism.
Prior research and analysis support the assumption that there is no one causal pathway or explanatory theory that applies to all types of individuals. According to Walter Laqueur (2003), the search for a "universal theory" of terrorism is erroneous since "many terrorists exist, and their traits change over time and between nations." The same seems to be true of the radicalization process.
Despite this, a variety of efforts have been made to articulate a fundamental sequence of stages, events, or obstacles that may apply to both cross-group and within-group kinds. How do individuals come to accept violent extremist beliefs (radicalise), translate them — or not — into reasons or imperatives for using terrorist action, and choose (or not) to participate in violent and subversive behaviour in the service of these ideologies? This seems to be the driving question for these initiatives.
To be clear, the great bulk of what has been written so far on "radicalization" into violent extremist ideas (particularly those supporting terrorism) is conceptual rather than factual. While the exact processes and sequencing of these changes are controversial, it is certain that various pathways and mechanisms function differently for different people. We may be able to design better-informed policies and procedures to curb and prevent the spread of violent extremism if we have a more sophisticated understanding of how this process unfolds inside and among organisations.
For decades now, the international community has worked to adopt impartial standards in times of conflict that prohibit the use of particular types of violence and weaponry by setting limits aimed to safeguard certain people and objectives. However, the neutrality of these regulations has traditionally benefitted the more powerful, leaving those with less power with few options for circumventing them. This explains why, after WWII, the greatest amount of victimisation has happened during non-international wars.
Consider also that the lack of international law to offer adequate procedures for the peaceful settlement of disputes has all too often left protagonists with no choice but to resort to violence and, as a result of power imbalance, to violate the rules on the limits to violence. At a summit of chiefs of state in the Americas in 1961, President John F. Kennedy clearly said that "those who make peaceful revolution impossible make violent revolution inevitable."
Thus, in the absence of effective mechanisms for peaceful conflict resolution and the rule of law that applies equally to all protagonists, the alternative is violence—and, more often than not, violence in violation of international humanitarian law and human rights law, which falls under the definition of terrorism.
Borum (2012) has sought to describe the driving elements that drive radicalisation, particularly militant Islamist radicalisation in Europe, by looking outside of the existing radicalisation paradigm.
Background factors or personal struggles with religious identity, experience with discrimination, etc. Trigger Factors or specific events that could provoke antipathy or activism; finally, Opportunity Factors include the individual's degree of access and exposure to extremist ideas, such as physical and virtual spaces where she/he is likely to meet like-minded people. (ibid). Additionally, in developing a functional explanation for political radicalisation, McCauley and Moskalenko (2017) describe it as "a stronger readiness for and commitment to intergroup confrontation." They outline the process using the Pyramid Model, with the base of the pyramid consisting of all persons who sympathise with the terrorists' stated goals. All individuals who wanted the "Brits out" in Northern Ireland were part of the Irish Republican Army's support base.
As with the staircase model, the pyramid's higher levels are associated with decreasing numbers but increasing radicalisation among individuals regarding their views, attitudes, and behaviours as we go from the base to the apex. It was previously stated in this article that the process of radicalisation differs amongst persons.
McCauley and Moskalenko go even farther, describing how radicalisation occurs at several levels, including the individual, the group, and even the masses. Individuals may become radicalised for a number of reasons, including personal victimisation, political grievances, and joining a radical organisation, either via an existing membership with the group of a loved one or by a prolonged process of self-radicalisation. Even though self-radicalisation has been heavily debated, the presence of a group dynamic has been demonstrated to be critical for radicalisation, and an increasing number of psychological studies have shown the deadly potential of self-radicalisation.
Milgram's 1963 experiment sought to ascertain the conditions that might persuade someone to do "evil'. The experiment required volunteers to shock a person who answered a question incorrectly. As the number of incorrectly answered questions increased, so did the shock voltage until a lethal voltage was administered. Although no genuine shocks were administered, the individuals were unaware of this. The majority of participants gave what they thought were lethal quantities of electricity. While the experiment's primary goal was to understand the concept of obedience in humans, it also helped explain how people could transform into radicals simply because an authoritative figure promised them significance within a group. This provided them with enough motivation to disengage from the evil they were committing morally.
Further talking about the legitimacy or non-legitimacy of radicalisation, for decades now, the international community has endeavoured to develop impartial rules in times of war that restrict the use of certain forms of violence and armament by establishing limitations designed to protect specific persons and purposes. However, the neutrality of these restrictions has historically favoured those with more power, leaving those with less power with few choices for evading them. This explains why, following World War II, the highest number of victims have occurred in non-international conflicts.
Moreover, the lack of international law to provide proper processes for the peaceful resolution of conflicts has often forced protagonists to resort to violence and, as a consequence of a power imbalance, to breach the norms about the boundaries of violence. It has always been easier for nations to proclaim self-defence and legitimacy, whereas aggrieved groups have found it more challenging to make the same claims. A significant example is an Israeli-Palestinian conflict. Regardless of the nature of the violent action, it is legal when carried out by Israel, with the rare exception of perhaps excessive use of force. Nevertheless, it is almost always terrorism when carried out by the Palestinians. Utilising violence to instil fear in a population has been a constant throughout history. Despite what contemporary politicians claim, terrorism, as we have come to call it, is not new, nor are its responses.
Nevertheless, regardless of whether terrorism is illegitimate or not, there are three critical qualities that, when combined, distinguish terrorism from other violent social engagements. First, a violent act is considered terrorist when its psychological effects on a specific population or social aggregate, in terms of widespread emotional reactions such as fear and anxiety, are disproportionate to its actual or potential material consequences, in terms of physical harm to both people and property (Aron, 1962). Second, for such violence to impact, it must be systematic and unexpected, often directed at targets selected for their symbolic value within a dominant cultural framework and within a particular institutional framework (Thornton, 1964; Walter, 1969). Third, the injury of such targets is utilised for communicating signals and threats, making terrorism a tool for communication and social control (Roucek, 1962; Crelinsten, 1987).
Even though there is reason to believe that various state and non-state actors initiate radicalisation in reactions to oppression, hatred, bigotry, and discrimination, classifying the workflow as legitimate or illegitimate would be reducing a comprehensive and multifaceted problem to strict binary functions. Leaders of violent extremist groups, for instance, may exploit Muslims' perceived marginalisation across the globe. However, there is a heated intellectual and political debate on whether the perceived marginalisation of Muslims throughout the globe as a source of extremism is or just an interpretation of extremist goals. Human rights abuses and the perception of international hostility may radicalise diaspora groups for sure.
Several social scientists have identified legitimacy as a crucial issue in the study of terrorism. According to Martha Crenshaw, legitimacy is "a significant obstacle in conceptualising terrorism and, indeed, any kind of political violence." Often, legitimacy is at stake in conflicts between governments and terrorist organisations; in these circumstances, one side disputes the legitimacy of the other. Crenshaw identifies far-left terrorists "Consider actions against the state to be morally permissible and question the state's legitimacy. Frequently, right-wing terrorists "deny the validity of protest and believe that violence in the service of order is sanctioned by the significance of the status quo." Lastly, impacted states claim legitimacy: a state under terrorist attack is often required to "maintain and defend its legitimacy while delegitimising the terrorist threat" (Crenshaw, 1983).
States and terrorist organisations must explain their use of force or violence to obtain legitimacy and show a genuine commitment to democratic values and objectives. Given these conditions, which are necessary but inadequate for establishing legitimacy, it should be clear that legitimacy claims are not just challenging to prove but also defensible once established. A state's legitimacy crisis might be caused by a single act (denying its citizens the right to a fair and open trial) or a sequence of interconnected actions. Ultimately, this crisis may culminate in a challenge to the existence of a state or government; this challenge may take the form of substantial civil disobedience (as happened in France in May 1968), or it may be more violent.
According to the literature in the social sciences, terrorism has been utilised in response to analogous situations. In contrast, legitimacy is a challenging and complex term with legal, political, and moral ramifications. After establishing legitimacy as a crucial aspect in the struggle between governments and terrorist organisations, so, it is not unexpected that social scientists avoid discussing the issue.
Global Terrorist Trends 2020 to 2022: An analysis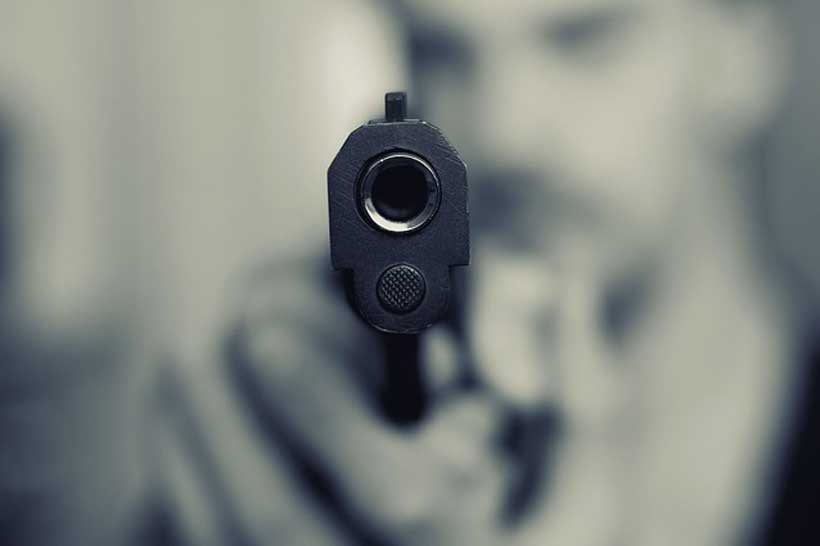 Over the years, the surging global trends have assumed varying characteristics between 2020 and 2022. While on the one hand, negotiations between the state apparatus and terrorists have become normalised and a part of the international relations conducted in Africa and South-Central Asia. On the other hand, the non-state actors, having accumulated far-reaching influence and fear factor, have now audaciously challenged the state's integrity and thereby compel the government of the day to heed to its demands, from the bottom-up to the top-down.
On the other hand, far-right and politically charged acts of terrorism have primarily swept away the traditional Islamist jihadist threats facing the West without wholly diluting its essence. In contrast, the narratives about accelerationism, the great replacement theory, and video games as a radicalisation toolkit have become vital to analysing the first world's developing security challenges.
Negotiating with terrorists: The Malian way
Amid the widening rift with the French, the Malian junta has presumably sought to acquire an alternative, even a disagreeable partner, to diminish the locals' growing angst and frustration at continuing violence and insecurity. Accordingly, the Malian leadership is reportedly in the works of negotiating a deal with Jamaat Nusrat Al-Islam wal Muslimeen (JNIM), an Al-Qaeda affiliate and the most rapidly expanding terrorist outfit worldwide. This step has presumably been initiated as part of the government's last-ditch attempt to retain power and bring the ravaging war, from 2017 onwards to an end.
Analysts like Wassim Nasr believe that the already strained relationship between the Malian junta burdened with multiple economic embargoes and President Emmanuel Macron hit its rock bottom due to the prospect of a ceasefire between the government and the terrorists. He claims –
"Negotiations were the last affront for France and, in the current context, it is the junta's last card to play. But even if the negotiations ultimately fail, a ceasefire would allow the junta to boast that it has facilitated the return of displaced populations or that it has enabled a particular village to stop being encircled by the jihadists and that is what counts for the local people."
In central Mali, several tribal leaders have signed what crudely termed as "survival pacts" with JNIM fighters in the absence of effective army control and destabilising security situation countrywide.
To preserve peace and prevent the killing of ordinary civilians and the looting of cattle by the jihadists, the communities have collectively sought to achieve a fragile but ongoing truce with this deadly terrorist organisation. However, while freedoms have been put aside to eliminate violence by the terrorists, the hard-won stability does not appear to be taken for granted. Some of these tribal heads have now called upon the government to officially open a channel for negotiations with JNIM, including them and clerics. Whether or not this will be mainstreamed and eventually bear fruit is still debated.
The Afghan-Central Asian quicksand
As the Afghan example suggests, the US-led attempts to negotiate a dignified exit from its longest-running war after 2001 also normalised diplomatic engagement with insurgents-turned administrators. Most states globally have exercised caution in granting official recognition to the Taliban's interim government. Nonetheless, their continued engagement, beginning with the Doha agreement signed in February 2020 or the Troika Plus Meeting held in Moscow, has de facto accorded an informal diplomatic status to Afghanistan's new regime.
A country undergoing a multifaceted human security crisis as Afghanistan is bound to be the forerunner on the Global Terrorism Index report. The internalised violent rivalry between the Taliban and the Islamic State in Khorasan Province (ISKP), with a potential for spillover, has added to the Afghans' chaos and instability, especially in the Shia Hazara community, frequently jolted by bloodshed and insecurity. Moreover, replacing the Taliban as the deadliest terrorist organisation in 2021, the ISKP has continued to stage the ground for a protracted conflict locally while attempting to permeate the Central Asian borders, including those of Uzbekistan and Tajikistan.
It has also tried to depict any cooperation between the Taliban and the Uzbeks as a betrayal on the former's part for colluding with a country that it accuses of being Islam's enemy and for being heretics. Furthermore, while the outfit is hailing the allegedly recent attack on the Tajik soil as the initiation of its parent organisation's "great jihad to Central Asia," its association with hardened Tajik jihadists goes back to their recruitment by the Islamic State in Syria and Iraq in 2014 and Afghanistan in 2015.
According to a Voice of America report unveiled in April 2022, the ISKP claimed to have staged ten rocket attacks, targeting the Uzbek territory, particularly a military facility in Termez. Although the Uzbek government swiftly refuted this assertion, the SITE Intelligence Group, a non-governmental organisation that tracks jihadist and white supremacist outfits' online terrorist propaganda, has published alleged pictures supporting the ISKP's audacious claims.
Since the fall of the Ghani administration in August 2021, Afghanistan's neighbouring countries have apprehensively looked at the evolving trends. This comes amid the growing tensions between the Taliban's interim government and the Tajik leaders over the latter's assistance to the National Resistance Front of Afghanistan. Its torchbearers like Ahmed Shah Massoud and Amrullah Saleh are ethnic Tajiks.
The never-ending Pakistani crises
On the other hand, the evolving terrorist trends have also included Pakistan's domestic crisis and its confrontation with the TTP. The TTP is the Pakistani branch of the Afghan Taliban. It has waged a protracted armed battle against the host state, with some of its earlier attacks, like the massacre at an army school in Peshawar in December 2014, resulting in hundreds of school children and teachers' deaths. However, last year, after the one-month ceasefire broke down in December 2021, it had intensified its attrition. While this temporary ceasefire agreement failed to materialise into a more permanent initiative, it reinforced the normalisation of negotiating with proscribed groups and terrorists. Nonetheless, it set the stage for a probable return to negotiations with the Afghan Taliban mediating the talks based on a similar format.
Since the beginning of May 2022, the state and TTP have been re-engaged in discussions, albeit constantly arriving at a stalemate due to demands that neither side can appear to agree to. For example, end to military operations in the former Federally Administered Tribal Areas and halting attacks on Pakistani installations. Over the past month, they have extended the ceasefire thrice. This time, they have done so for an indefinite period, after the last one expired on 30 May. A three-member committee to iron out differences, moderated by Sirajuddin Haqqani, has also been formed.
Pakistani officials have claimed that over 100 officers have lost their lives in TTP attacks since 2022. This is only a minuscule sample size to understand the gravity of the situation wholly. However, the state establishment has found it increasingly challenging to convince its Afghan compatriots to rein in the TTP as it had hoped and give it some respite to shift its focus to the deteriorating economic crisis.
However, the persevering patron-client ties now face the hurdle of overcoming what appears to be a nearly-insurmountable roadblock. Despite repeated requests by the Pakistani leadership, the de facto Afghan rulers have refused to cooperate on severing ties with the TTP and instead sought to militarily engage with armed forces in constructing fences along the contested Durand Line. Furthermore, an internationalised diplomatic crisis has ensued due to Pakistani forces' "counter-terrorism operations" in Afghanistan's eastern Khost and Kunar provinces in April 2022. Reportedly to eliminate TTP jihadists, the airstrikes killed at least 47 civilians, including 20 children. In such instances, counter-terrorism strategies are intertwined to penalise neighbouring states who refuse to conform to patron countries' demands.
When terrorism comes to the West: The United States, the UK, Germany, and Canada
The United States of America
The Capitol Hill Riots organised in January 2020 to protests against those who "stole" the election, or the most recent targeted killings of African-Americans by Payton Gendron, an 18-year-old white supremacist and conspiracy theorist, in a prominently African-American neighbourhood supermarket in Buffalo, New York, reveal the country's diverse security challenges. They are driven by the deep-rooted paranoia associated with the Great Replacement Theory – a conspiracy theory touted by ultra-right white supremacists according to whom the "superior" race, i.e., the white community in the Western world, is threatened by the immigration of non-whites, which will result in the former's extinction.
Additionally, although not directly linked to a terrorist ideology, accelerationism, is a loophole that ought to be remedied at urgent notice. Its proponents believe that it is obligatory for the alt-right white nationalists to violently ensure the liberal democratic order's destruction to make way for an order dominated by them to emerge. Ethnic and racial minorities, Jews, "race traitors" such as whites indulging in inter-racial relationships must also be wholly wiped out. Furthermore, it is unsurprising that such distorted notions have gained prominence during the pandemic, convincing a segment of the population that migrants and Jews bear responsibility for the spread of this infectious disease.
Seth Aaron Pendley is currently serving a ten-year imprisonment sentence for plotting to blow up an Amazon data centre, driven by the farce idea that this act would disrupt most of the internet and federal agencies' digital communication services. He believed that the fallout would have such a devastating impact on the Americans' lives that they would violently rise against the "dictatorship."
On the other hand, in November 2021, a large-scale shooting at the Oxford High School in Michigan has become the first even to be categorised by prosecutors as an act of domestic terrorism in the country. The mass violence and fear generated by one of the several incidents related to gun violence in the United States has relatively convinced the authorities that acts of terrorism, whether committed by Islamist jihadists or a high school teenager, should be placed and judged within the same paradigm. Whether it was 9/11 or blood spilled at an academic institution and a supermarket, these events fulfilled some of the essential criteria of terrorism –
"Any act intended to cause death or serious bodily injury to a civilian, or to any other person not taking an active part in the hostilities in a situation of armed conflict, when the purpose of such act, by its nature or context, is to intimidate a population or to compel a government or an international organization to do or to abstain from doing any act."
Violence linked to alt-right ideologies has catapulted, including in the United Kingdom (UK), according to the Metropolitan (Met) Police's Assistant Commissioner, Matt Jukes. 41 percent of arrested individuals in 2021 comprised of those affiliated with or ideologically inclined towards the alt-right. Last year, a 13-year-old teenager was arrested on charges of trying to make a bomb.
However, the Islamist jihadist threat has not waned yet in the UK. Three arrests – a 13 and an 18-year-old boy and a 17-year-old girl – have been made by the police during a week on terrorism-related charges in May 2022. Although their investigations are currently viewed independently for the moment, Richard Smith, Commander of Met's Counter-Terrorism Command Centre, has claimed that –
"It is a further indication of a concerning upward trend in police action against younger people for terrorism-related matters."
Moreover, Prevent, a core component of the British government's counter-terrorism, counter-radicalisation strategy, has also struggled to address the loopholes in its countrywide de-radicalisation programmes. For example, Sir David Amess, a former parliamentarian, was assassinated in October 2021 by Ali Harbi Ali, an Islamist terrorist who was once a part of this initiative.
In 2020, violent right-wing extremist incidents across Germany reached a two-decade high. The past statistics indicated that 23,064 alt-right-related crimes accounted for all politically-motivated crimes during that year, with an increase of 18.8 percent in violent hate crimes, including attempted murders and fatal injuries. In addition, January 2020 witnessed a racially-motivated attack against the country's only serving black member of the Bundestag (the German federal parliament), Dr. Karamba Diaby, when his car was found riddled with five bullet holes. A week after that incident, he received a threatening email warning that he would meet the same fate as Herr Lübcke (details mentioned below).
In March of that year, Bundesamt für Verfassungsschutz (Federal Office for the Protection of the Constitution – The German Domestic Intelligence Services) placed the alt-right Alternative für Deutschland's (Alternative for Germany) influential party leaders under surveillance and categorically defined it as an extremist organisation. According to Herr Thomas Haldenwang, the Intelligence Chief, at least 200 lives have been lost due to right-wing extremism between the German re-unification and March 2020.
Furthermore, one must also consider two significant far-right attacks – The deadly Hanau shooting in February 2020, where nine people died and five suffered injuries by Tobias Rathjen, a right-wing ideologue driven by anti-Semitic sentiments. Even though his letters detailing his chilling thoughts had been delivered to the state authorities, no action had been taken. Following his rampage, he murdered his mother and committed suicide after returning home. This was preceded by the assassination of Walter Lübcke, a politician from Hesse, in June 2019, who was targeted by Stephen Ernst, a neo-Nazi, due to his pro-refugee stance.
On the other hand, the Ukrainian war appears to have given the German neo-Nazis a fresh impetus to advocate for their ideological aspirations –
"When Putin marches through, men will again be men, electricity and fuel will become cheaper, Islamization will end, and the greens and lefties will all be locked up."
This message appeared on Free Thuringians, an alt-right extremist groups' Telegram channel.
The threat analysis report released by the federal administration's Integrated Terrorism Assessment Centre in 2021 warned that authorities' ability to detect potential attacks committed by such religiously or ideologically motivated groupings or persons has become challenging. For example, there are hundreds of alt-right outfits across the country. Unsurprisingly, law enforcement and security personnel find it difficult to narrow down and clamp down on at-risk individuals and groups.
Furthermore, as Jessica Davis, a former Senior Intelligence Analyst with the Canadian Security Intelligence Service, has aptly pointed out, while a considerable segment of radicalised people is active on social media platforms only a minority of them genuinely translate their views into threatening actions, the "challenge is really figuring out who in that big bucket is actually going to do something." The pandemic has also witnessed a surge in neo-Nazi activities, predominantly hate crimes, as targeted violence against the Black community in Canada has catapulted by more than 96 percent, with analogies being drawn with the Buffalo shooting in the United States of America.
Conclusion
Terrorist threats have magnified over the past few years, gradually subsuming efforts to prioritise socio-economic development, particularly in fragile states. Namely, Mali is still struggling to address the local grievances and is unable to develop and implement a multi-pronged counter-terrorism strategy that works. This has forced the government's hand and compelled it to potentially strike a peace deal with the terrorists. In addition, the efforts to do so have intensified amid the inevitable French withdrawal from the Malian territory and the desire to secure peace and stability. However, one could also assert that, like Mali, Afghanistan also served as the theatre of negotiations to end the "forever wars."
Unstable countries in the Sahel region, including Mali, have eclipsed West Asia and North Africa region, and Afghanistan, in the at-risk category. On the other hand, according to the Global Terrorism Index Report 2022, Afghanistan has retained its place as the worst impacted by this menace third year in a row.
Concurrently, one must remember that Afghanistan's position has been cemented primarily because of its humanitarian and security quagmire. It is confronted with numerous challenges – the absence of adequate funds to run the country and provide essential services and security, in addition to brain drain and the threat of a booming narco-terror economy looming ahead. The trajectory it will take is debatable despite numerous dialogues and conferences focused on its emanating issues being organised worldwide.
Additionally, Pakistan also sought to adopt a similar playbook to halt, even partially, the radicalised elements,' including those belonging to the Taliban's Pakistan branch's advance. The army and intelligence agencies have faced this mounting dilemma despite their long-standing relationship with the Afghan Taliban. Their radicalisation occurred in the Pakistani madrassas over two decades ago. It retained the support of subsequent governments during their insurgency against Hamid Karzai and Ashraf Ghani's administrations and the international coalition forces. As explained Sami Yousufzai, an Afghan journalist –
"Pakistan is angry that the Taliban are copying its playbook by hosting a militant group hostile to a neighbouring country."
Invariably, such sentiments will remain unchanged because the subsequent Afghan governments are unlikely to compromise on their jihadist principles to such an extent. They are already under severe strain due to reported Uyghur defections to the ISKP and criticism for parlaying with the West. Betraying their TTP brethren would unravel the fundamental argument for waging the bloody insurgency to replace the American-backed administrations and replace them with an Islamic system based on Sharia. A group whose inability to secure the country from ISKP attacks or to overcome the humanitarian catastrophe amid the pandemic would not survive such an overreaching compromise of their Islamic beliefs. Like the Afghan Taliban, the TTP also seeks to violently overthrow the existing state infrastructure and replace it with a Sharia-backed Islamic government.
Alt-right terrorism and conspiracy theories have increasingly gained ground among the new breed of terrorists in the western world. The Great Replacement Theory is at the core of emerging security challenges. However, developed countries have also continued to experience its fallout, rapidly shifting its course from Islamist threats to alt-right domestic violent extremism or politically motivated violence. For example, first-world countries such as the United States of America have realised that individuals who are generally the amalgamation of white supremacists and conspiracy theorists pose some of the most significant domestic threats to the nation-state.
Despite emerging as the European powerhouse over the last few years, Germany has been compelled to navigate challenges of politically-motivated terrorism, frequently attributed to the alt-right ideology. As per official accounts, it is believed to have recorded at least 19 such attacks, surpassing those anywhere in the western world. A substantive degree of radicalisation occurs on chat forums and video games, particularly among middle-class persons. Over time, this can take the form of politically-motivated terrorism, and the situation appears to have worsened amid the pandemic. The United Kingdom is a case in point.
The Canadian authorities, who have remained relatively immune, vis-à-vis their western counterparts to such acts of terror, have recently begun to confront security challenges posed by lone-wolf actors and small-scale organisations.
On the other hand, while the Covid restrictions have constrained people's ability to participate in physical meetings and engage in activities intended to cause tangible harm, hours spent traversing through online forums have spurred alt-right radicalisation and continued to inspire lone-wolf attacks. The targets of attacks are often those who are considered a threat to white supremacy, either due to their racial or religious attributes, and "race traitors."
Nevertheless, catapulting alt-right tendencies in the West cannot dilute the threat posed by Islamist jihadists. For example, the challenges associated with Prevent, a core component of the British government's counter-terrorism strategy, have recently been subjected to greater scrutiny due to its loopholes.
These overlapping conflicts are detrimental to domestic and regional security dynamics.
As has been indicated above, governments have resorted to backtracking from their ideal positions or refraining from engagement with terrorists to save face, redirect resources towards socio-economic crises engulfing their populace, or reduce fatalities of the civilians, or state personnel, including the police, and armed forces.
Human rights must be 'front and centre' in the fight against terrorism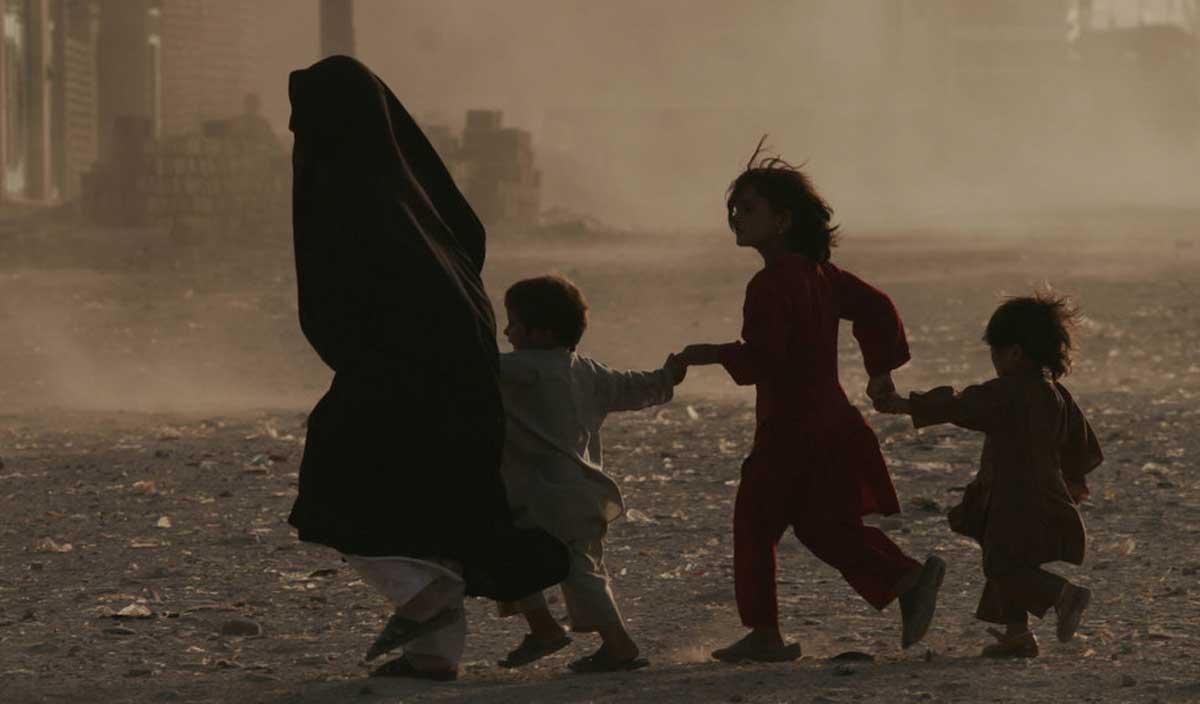 Responses to terrorism must be anchored in the rule of law, human rights, and gender equality to ensure their effectiveness, Secretary-General António Guterres told a UN-backed counter-terrorism meeting that opened in Málaga, Spain, on Tuesday.
"As a moral duty, a legal obligation, and a strategic imperative – let's put human rights where they belong: Front and centre in the fight against terror," Mr. Guterres said in a video message to the High-Level International conference on Human Rights, Civil Society and Counter-Terrorism.
The two-day event is taking place against the backdrop of the growing threat of terrorism across the globe, and the resulting increase in related legislation and policies.
Assault on human rights
During the conference, governments, international organizations, civil society and human rights defenders will examine how to formulate terrorism responses that comply with human rights and the rule of law, and ensure meaningful participation of civil society in counter-terrorism efforts.
"This gathering reflects a central truth. Terrorism is not only an attack on innocent people. It represents an all-out assault on human rights," said the Secretary-General.
The threat is growing and global, he added, listing examples such as the continued expansion of Da'esh and Al-Qaeda in Africa, and resurgent terrorism in Afghanistan.
The UN chief spoke of how extremist groups are targeting women and girls with gender-based violence, including sexual violence, while terrorists are also using technology to "spread and export lies, hatred and division at the touch of a button."
Meanwhile, xenophobia, racism and cultural and religious intolerance are accelerating.
Reaffirm core values
Mr. Guterres warned that at the same time, global responses to terrorism can make things worse.
"In the name of security, humanitarian aid is often blocked – increasing human suffering. Civil society and human rights defenders are silenced – particularly women. And survivors of terrorism and violence are left without the support and access to justice they need to rebuild their lives," he said.
The Secretary-General called for reaffirming commitment to core values, including by investing in health, education, protection, gender equality, and justice systems that are accessible to all people.
This must also include safeguarding humanitarian action, respecting international law and "opening the door to civil society – and especially women – to meaningfully engage with counter-terrorism efforts."
Ensuring long-term efforts
The high-level conference is jointly organized by the UN Office of Counter-Terrorism (UNOCT) and Spain.
In his opening remarks, Mr. Vladimir Voronkov, UN Under-Secretary-General for Counter-Terrorism, stressed that "countering terrorism helps protect human rights, but only if human rights are protected while countering terrorism."
Moreover, he added the violation or abuse of human rights only plays into terrorists' hands, as they seek to provoke heavy-handed and indiscriminate responses from security forces.
"Terrorists do this with the aim of undermining public confidence in the ability of governments to protect their own citizens. That is why a human rights-based approach is not aimed at challenging or frustrating counterterrorism initiatives," he said.
"On the contrary, it's essential to ensure effective, long-term, and sustainable counter-terrorism efforts."
Global strategy
The conference follows a virtual dialogue held last year with human rights and civil society partners, also convened by the UNOCT and Spain.
Several thematic sessions will focus on issues such as human rights, the rule of law and principled humanitarian action in the context of counter-terrorism efforts; and support for victims and survivors of terrorism.
Prior to the opening, a workshop and six side events were held to accelerate momentum and commitment towards implementing the UN Global Counter-Terrorism Strategy in a balanced manner.
The strategy, adopted by the UN General Assembly in 2006, includes measures that range from strengthening State capacity to counter terrorist threats to and better coordinating the UN's System's counter-terrorism activities.
The Foreign Minister of Spain, José Manuel Albares Bueno, who also addressed the opening ceremony, expressed high hopes for the conference.
"The diversity of the themes is a true reflection of the comprehensive nature of the Global Counter-Terrorism Strategy in its seventh review, which was co-facilitated by Spain and adopted by consensus by the General Assembly in June last year," he said.