Indian Supreme Court: Anti-government statements not sedition
Today most governments are increasingly intolerant of the public criticism of their misgovernance, deception and corruption. The critics are attacked and even jailed – India claiming to be the largest secular democracy in the world suffers badly on that count.
Many critics face notorious seduction charges and are in jail because of their conviction to defend what they believe in. The situation has reached such a level of fear in the minds of people that they are scared of telling anything considered to be the truth in nation where its founding father Mahatma Gandhi taught the values of truth.
In India sedition is being used as state terror techniques to instill a fear and stop the critics form speaking the truth. Those who speak the truth are either killed or taken to jail. Many critics of Hindutva ideology have been murdered in Karnataka, and elsewhere and those who sell beef or eat it are beaten to death.
This vulture phenomenon is the new Indian culture of intolerance. Ever since the BJP came to power under RSS leader N. Modi, the insanity of intolerance has grown multifaceted. While the government promotes 'Ghar wapsi' to convert Muslims, Jews, Sikhs, jains and Christians into Hinduism/Hindutva, Muslims cannot propagate for their faith or convert Hindus into Islam even if the Hindus persist for joining the Islamic community. Cases are filed if a Hindu becomes part of Muslim community.
So much of hatred is being pumped into national consciousness by the regime agencies.
At long last, the Supreme Court of India has come out to clear the mess due to sedition threat through a historic verdict.
Indian courts are dumped with false sedition cases.
The Supreme Court on October 08 said that all authorities across the country would be bound by the Kedar Nath judgment of the apex court, which limits the scope of filing sedition cases under the provisions of Indian Penal Code. A bench of Justices Dipak Misra and Uday Lalit gave the direction after Prashant Bhushan appeared on the behalf of the petitioners –NGO Common Cause and S. P. Udayakumar (an anti-nuclear activist in Kudankulam Tamil Nadu, against whom sedition charges have been made and arrested on several occasions) – and said that there has been an increase in the number of sedition cases being filed.
Eminent lawyer Bhushan argued before the bench that the law of sedition is being grossly misused, misapplied and abused by the authorities and that the authorities are not following the judgment in Kedar Nath which states that Section 124A (sedition) is only applicable where there is violence or incitement to violence in the alleged act of sedition.
Taking note of this submission, the bench in a brief order, said "we are of the considered opinion that the authorities while dealing with the offences under Section 124A of the Indian Penal Code shall be guided by the principles laid down by the Constitution Bench in Kedar Nath Singh vs. State of Bihar case. Except saying so, we do not intend to deal with any other issue as we are of the considered opinion that it is not necessary to do so. The writ petition is accordingly disposed off."
The petitioners were concerned at the increasing number of 'sedition' cases being filed across the country, the latest being the slapping of a charge against Amnesty International India for organizing a debate on Kashmir and against Kannada actor-turned-politician, Ramya for her 'Pakistan is not hell remark,' and challenged this provision in the Indian Penal Code. They said there has been an increase in the number of cases of sedition against intellectuals, activists and students.
The petition was for the Supreme Court to address the misuse and misapplication of IPC Section 124A (sedition law) by the Centre and various state governments, which has led to routine persecution of students, journalists and intellectuals engaged in social activism. It submitted that these charges are framed with a view to instill a fear and to scuttle dissent and are in complete violation of the scope of sedition law as laid down by constitution bench judgment of Supreme Court in Kedar Nath.
In the petition, a prayer was made for the issuance of an appropriate writ, order or direction making it compulsory for the concerned authority to produce a reasoned order from the director general of police or the commissioner of police, as the case maybe, certifying that the "seditious act" would either lead to the incitement of violence or had the tendency or the intention to create public disorder – before an FIR is filed or an arrest is made on the charges of sedition against any individual.
In the various cases that have been filed in recent years, the charges of sedition against the accused have failed to stand up to judicial scrutiny. The petitioner therefore sought strict compliance with the constitution bench judgment of the Supreme Court in Kedar Nath in which the scope of sedition as a penal offence was laid down and it was held that the gist of the offence of sedition is "incitement to violence" or the "tendency or the intention to create public disorder". It was submitted that those actions, which do not involve violence or the tendency to create public disorder – such as the organisation of debates/discussions, drawing of cartoons and criticism of the government – do not constitute sedition.
Section 124A of the IPC states "whoever by words, either spoken or written, or by signs, or by visible representation, or otherwise, brings or attempts to bring into hatred or contempt, or excites or attempts to excite disaffection towards the government established by law in India shall be punished with imprisonment for life to which fine may be added or with imprisonment which may extend to three years."
The petitioners regretted that more than 50 years since the Kedar Nath judgment, Section 124A of the IPC was being allowed to be used irrespective of whether the alleged act or words are, in fact, seditious acts, or constituting a "tendency to cause public disorder or incitement to violence".
In carrying out arrests and slapping charges, the police and the governments have rarely, if ever, respected this restriction. Successive governments have blatantly used Section 124A to stifle the voice of dissent and to further their political goals. Quoting statistics, they said, according to the National Crime Records Bureau (NCRB) report of 2014, as many as 47 sedition cases were reported across nine Indian states in 2014 alone. Many of these cases did not involve violence or incitement to violence, which is a pre-requisite for a sedition charge. It was submitted that as per NCRB figures, a total of 58 people were arrested in connection with these cases, but the government managed only one conviction.
It said that in 1979, India ratified the International Covenant on Civil and Political Rights (ICCPR), which sets forth internationally recognised standards for the protection of freedom of expression. However, misuse of sedition law under Section 124A and the arbitrary slapping of charges continue to restrict speech in ways that are inconsistent with the ICCPR. In the Kedar Nath judgment, the apex court unequivocally narrowed the scope of Section 124A, but it continues to be misused, thereby making it imperative for this court to issue necessary directions and guidelines to uphold its decision in Kedar Nath which is also compatible with India's international obligations.
The petitioner acknowledges that words which directly provoke violence, or which directly threaten the maintenance of public order, may deserve censure. However, that is not what the misapplication of sedition law seeks to achieve. The present practice of misapplication of sedition law violates the Kedar Nath judgment. It further aims to crush all opposition to the ruling political party. The regular use of the law continues to have a chilling effect on the freedom of speech and expression in the country. It was submitted that though a small number of sedition cases lead to actual conviction; it causes harassment of individuals till the time judgment comes, which in various cases takes several years.
Meanwhile, individuals charged with sedition have to live without their passport, are barred from government jobs and must produce themselves in court at all times as and when required. A person who is charged also has to spend money on legal fees. The charges have rarely stuck in most of the cases, but the process itself becomes the punishment. The petitioners prayed for a review of all pending sedition cases and for criminal complaints for sedition made before a judicial magistrate with a view to curb the misuse and misapplication of the sedition law.
Observation
Indian government and its core media, especially the TV channels always make it a point to threaten those who speak against the policies of Indian government, particularly on foreign policy matters and Indian attitude towards Kashmiris, with sedition charges.
The historic judgment of the Apex Court on the subject has made it amply clear about the rights of Indian citizens to be watchful the government actions and criticize the actions if they are not found correct.
People have the right to question the policies and principles of Indian government, elected by the people who offer the mandate to rule the nation on their behalf for a term as such the government should enact laws to strengthen the democratic and secular fabric of India and not to try to curtail the freedoms of speech. .
Many Indian human rights people have been warned against opposing militarization of Kashmir and genocides of Kashmir Muslims in Jammu Kashmir and threatened in open in debates with seditions charges and such threats meant to bully and silence the critics of state terrorism. Even Hindus are scared of taking about Indo-Pakistan relations in a positive sense for that reason. TV channels a parade the anti-Islamic, anti-Muslims, and anti-Kashmir, anti-Pakistan guys to jointly attack all of them and make Hindus happy.
Ultra fanaticism belongs exclusively to Israel and India. Their strategic boss USA is slightly better.
Dr. Zakir Hussein – a known Islamic scholar who propagates his vision of Islam is now in jail on "serious" sedition charges. One is not sure if he would be killed in jail in some fake encounter for his firm Islamic faith in Hindutva India. Hopefully he would be released soon after the judgment.
In view of the breathtaking judgment of the Supreme Court on sedition, the federal and state governments should initiate actions if anybody either in the government or media or anybody else MP or MLA, threatens the critics with sedition charges.
India should have zero tolerance to violations of basic human rights.
The Hindutva forces should sop injecting venom into national consciousness by spreading false propagandas just for votes in the forth coming polls.
Polls come and go but unity of India and accommodation of thoughts of minorities should be taken care of by the state.
If the Hindutva forces continue to create divisions in India along communal lines, it is better if the Supreme Court, if it cannot streamline Indian politics making it non-communal as India is a great nation of several religions, languages and nationalities and cultures, could consider canceling elections for the next 10 years and ban hate communal speeches form the public platforms and in meetings.
Communal hate politics, just like fake entertainers enjoying Padma awards – meant for sincere people of meritorious, selfless services to the nation, as their birth right, has ruined Indian prestige greatly.
Majority fanaticism is ill conceived by the regime but the phenomenon is looked down upon by the world community
China's Diplomatic Tightrope Amidst Rising Indo-Pak Tensions
Since the dramatic rise in Indo-Pak tensions earlier this month, the entire South Asian region has once again been propelled on to the international forefront amidst fears of all-out nuclear war. Even though these tensions have receded significantly over the last couple of weeks, they had earlier reached near an unprecedented tipping point with both countries prepped to launch a series of ballistic missiles at each other following one of the modern age's first aerial dogfights. As the specter for further military engagements is replaced by concerted efforts at diplomacy, the ongoing situation offers a unique look at the varying roles being played by one of the region's primary stakeholders, namely China.
This is evident from recent reports that have revealed the important role that was played by diplomats from China, Saudi Arabia and the US in bringing both India and Pakistan back from the brink of all-out war. China's role however demands closer inspection especially considering how it is widely expected to take on a more prominent leadership role based in part on the US withdrawal from global affairs, as well as in part on its own rise as a major power.
Despite China's clear and long-standing history of close cooperation with Pakistan, China has repeatedly avowed playing a more neutral role amidst the rising tensions between both India and Pakistan. In official statements given by Foreign Minister Wang YI, as well as Foreign Office Spokesman Lu Kang both during and after the recent crisis, China repeatedly called for restraint and dialogue presenting itself as a willing and able mediator. It showed itself as willing to play a more stabilizing role in the region through a more normative approach to conflict resolution. This stands in contrast to a perhaps more unilateral approach steeped in (super) power politics that would otherwise aim to redraw the region's strategic fault lines.
Even with regard to the divisive issue of Kashmir, the Chinese Ministry of Foreign Affairs has espoused a more conciliatory approach emphasizing the need for economic development and poverty alleviation as issues that should be addressed collectively. This is especially evident in the case of the China Pakistan Economic Corridor (CPEC) and its overarching Belt and Road Initiative (BRI) where Beijing has repeatedly emphasized the inclusivity of this initiative. Citing how the BRI can serve as a platform for enhancing Indo-Pak Cooperation, China's offered solution has been directed towards meeting the infrastructure requirements of both countries at a broader regional level.
However, China's so called neutrality has been vociferously brought into question by India especially as a result of China's most recent diplomatic maneuvers at the UN. This is because China has for the third time blocked a UNSC resolution aimed at blacklisting JeM leader Masood Azhar under the 1267 sanctions committee. Accused by India as being the mastermind behind the Pulwama attacks, India along with France, the UK and the US have repeatedly pushed for blacklisting Azhar subjecting him to a travel ban, arms embargo and asset freeze.
In contrast, China's position on the issue has been to implement a technical hold on the decision calling for a more responsible solution to the issue based on greater dialogue and consultations. This has been widely perceived in India as not only favoring Pakistan at India's expense, but also as an implicit justification of Pakistan's support of cross-border terrorism within Indian occupied Kashmir.
Despite China's claims to the contrary, these actions have led China to face growing diplomatic pressure as it finds itself increasingly unable to justify its position; especially in light of its own internal concerns with regard to terrorism such as in the Xinjiang Autonomous Region. Furthermore, Chinese policy towards India is still built on close trade ties, with China still being India's second largest trade partner. Recent calls within India to ban Chinese goods bears witness to this fact which China is well cognizant of.
Hence, with regard to China's self-avowed desire to remain neutral amidst the Indo-Pak rivalry, the onus does perhaps lie on China to reduce its inclinations towards Pakistan to some degree in favor India. However, considering India's own ambiguity and uncertainty with regard to its role as an emerging power, India has itself offered little room or incentive by way of addressing the rise of China. India's obsession and deep seeded insecurity with respect to Pakistan has instead greatly limited its ability to form a clear and forward-looking policy for the wider region. As evident in the recent rise in tensions following Pulwama, the Indian approach can only be characterized as being more reactive than proactive in nature, lacking any hint of direction or vision it might have for the South Asian region.
Therefore, the fact remains that even though China has been looking to adopt a more neutral position between India and Pakistan, India's own uncertainty, lack of political will, and its incessant obsession with Pakistan has done little with regard to its attempt of serving as an emerging power within the region. Hence, while China may be unwilling to alter the regional status-quo based on its actions and policy towards South Asia, it is the uncertainty and lack of a clear direction from India that has allowed bilateral ties between Pakistan and China to have a profound regional impact even beyond South Asia.
Countering Terrorism and the dawn of CPEC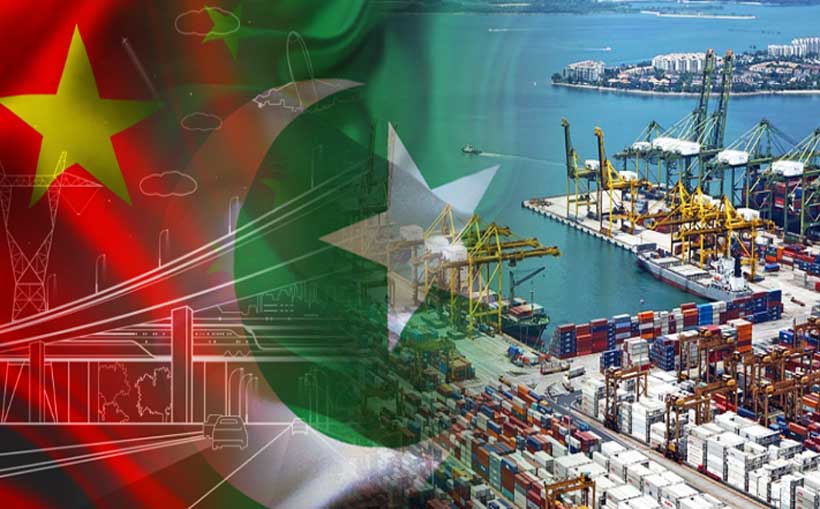 China-Pakistan Economic Corridor (CPEC) is much more than just a development deal between two states; it is to a large extent a mega-project which encompasses many foyers of economy, trade and politics as well as strategy between two highly important states within Asia. It incorporates developing a network of roads, pipelines, and railways which connects Balochistan province in Pakistan with Xinjiang in China. It has heralded a cross country exchange of nationals who are working day and night to make this mega-project a successful one. At present, there is an estimate of around 20,000 Chinese nationals working across Pakistan, and this means that around 70,000 short-term visit visas are being issued each year.
But with all this being said, it needs to be understood that the current state of terrorism is threatening to the entire Endeavour and this needs to be catered to. There are countless foreign forces which are at work to derail this mega-project and Pakistan is understandably doing its part, but it also opens susceptibility for China. There is also a propaganda being floated around by some hostile forces which are against CPEC and this revolves around the perspicacity of China being a so called "future colonizing power" as well as the issue of Uyghur Muslims in Xinjiang. This can add to some inside forces operational in making CPEC more vulnerable and sensitive. Furthermore, there is a threat of terrorism which is being emanated within the Baloch Insurgents as well as the added foreign pressure of other Islamist terrorist groups particularly the Islamic State's (ISIS) local affiliates in the country. The terror attacks which rocked Balochistan in December 2018 and January 2019 are testimonies of this.
To begin with it must be cleared that currently the Baloch insurgent groups have exhibited signs of antagonism toward the Chinese presence in Pakistan. This province has a dire sense of dearth paralleled with other provinces and because of this under-development and political instability there is a lack of trust within Baloch people towards the Federal governments. Adding the Chinese presence in this atmosphere has only proven to further this lack of trust and probable resentment. The idea of exploitation of local resources by the Chinese is a coming propaganda which has already surfaced and will be pushed by some entities which do not wish for CPEC to succeed. A total of six Baloch separatist groups have publicised displeasure toward the Chinese presence, which is impaired by the government's inability to address Baloch grievances. In the year 2018, Allah Nazar Baloch who is the commander of the Baloch Liberation Front (BLF) addressed a letter to the Chinese ambassador to Pakistan, stating that Chinese nationals, including fishermen, laborers, and tourists, are legitimate targets for attacks. Furthermore, in 2018 the BLA (Baloch Liberation Army) targeted a bus transporting Chinese engineers in the Dalbandin district in a suicide bombing.
Moreover the Islamic State's (IS) local branch for the Afghanistan-Pakistan region, Islamic State Khorasan Province (ISKP), has also targeted Chinese presence in Pakistan. The IS has labelled China an "oppressor of Muslims similar to Israel, India, and the U.S." in the past. The increasing Chinese presence in Pakistani provinces gives these networks an opening to gain conspicuousness and coverage by targeting foreign nationals and business professionals which adds to their importance as well. With the Islamic State's territorial defeat in Iraq and Syria, a possible shift toward Afghanistan and Pakistan as a safe-haven for operations, and portrayal of itself as a group that is as strong now as it was back in 2014.
China has strategic geostrategic interests in Pakistan which will be indomitable to avert CPEC from failing or its interests being targeted by terrorist and separatist groups. China has no doubt become more inclined to strengthen its counterterrorism cooperation with Pakistan since 2015, the most recent example of which is the joint training exercise conducted in Punjab province in December 2018. Previously China has patented the TTP as a serious and well-engineered menace to peace and stability within Pakistan which adversely impacts the Chinese position in the state after the group threatened to cut off access to the Karakoram Highway.
The combativeness in Balochistan province is largely advocated to be a product of the proxy war between India and Pakistan. Pakistan has by and again claimed that Indian intelligence is tangled in Balochistan and has been capitalising on the militancy in the province. These proclamations were broadened in 2016, when an Indian national Kulbhushan Jadhav, was arrested and indicted by Pakistan of being a spy.
These loopholes present in security can add up to the overall stagnation and possible blacking out of the $62 billion dollar deal between two prominent states. If this deal goes through, Balochistan will be resuscitated and has the potential to turn into a developing province for the future. Of course Pakistan and its policy makers are not completely phased out as there is an active unit of forces which are taking care of the impeding issue at hand. The collaboration between Pakistan and China has enhanced and this vulnerability does not need to be worried about much in the context of the larger strategic cooperation. CPEC is prone to terrorism but it is also prone to safeguarding the project, the intensity of which far exceeds the threats. Furthermore, the Pakistan-China cooperative partnership to counter-terrorism is need of time, especially when the BRI is transforming the world from geo-political to geo-economic phase. Mutual trust, joint efforts, and regional cooperation is the key to completely eliminate the scourge of terrorism from the face of earth.
Masood Azhar is not guilty nor involved in any crime
China is a responsible state and understands its international obligations. China has become the second largest economy as well as geopolitical power of the emerging world. China's wise decision to block Security Council's resolution to declare Masood Azhar as terrorist is highly appreciated.
He was born at Bhawalpur on July 10, 1968. His father worked as the headmaster of the government school in Bhawalpur and very well respected in the society. He has five brothers and six sisters. He was educated at the JamiaIslamia and passed the almia (Islamic) examination in 1989.
He was blamed on several occasions by India and trialed in Pakistan. But found not guilty and released by courts. Courts in Pakistan are independent and well-known for delivering justice. The degree of freedom of Pakistani courts can be witnessed by their bold decisions against the two of sitting Prime Ministers of Pakistan. World has appreciated the justice system of Pakistan.
In fact, India is I habit of blaming Pakistan for its internal issues. On the one hand, India is using excessive force against its minorities and pushing them to the extreme corner, where they have left no option except taking arms. On the other hands, promoting and facilitating its extremist groups. India is a country, which officially promote intolerance, extremism, and spreading hate. Extremists in India has hijacked the Government and penetrated into all segments of the society. Especially in educational institutions and media. Their role is endangering not only the whole region, but the whole world.
India's human rights violation records has exceeded the whole world. Its atrocities in Kashmir, Naga Land, Khalistan, Bihar, Assam, Tamil and Moa-ists, has been noticed by the International Amnesty and European Union and International Community.
Whenever, India bash Pakistan, we always asked them to provide evidence, which they do not have and cannot provide. Pakistan is a moderate, rational and responsible nation. We have offered India for providing reliable evidence so that we can take appropriate actions. In the latest, incident which happened on 14 February 2019 in Pulwama, which was 100% India's domestic issue. Indian forces has tortured an innocent Kashmiri several time during the last few years. He was in the custody of Indian forces since 2017. But, habitually India blamed Pakistan. Without having any investigations, within hours India started bashing Pakistan and threatened for war. Prime Minister of Pakistan requested India to provide evidences or actionable intelligence, so that we can take any action. He offered a dialogue to settle all pending issues diplomatically. Instead of providing evidence and cooperation for dialogue, India has attacked Pakistan on 26 February 2019. Which is against all the norms of civilized world and UN charter. But Pakistan observed patience and restrained to avert escalation of full-scale war.
In fact, Masood Azhar is seriously ill for last several years and on bed. He cannot even move easily. Blaming him for any act of terrorism is injustice against humanity. India has tried to blame him several times in past. It is fourth attempt, where India has faced humiliated defeat. Hope, India may not have courage to put false allegations on any one else or use others as scapegoat in future.
France has presented a resolution to black list Masood Azhar, which was backed by UK and US. But the resolution was supported with evidences. In fact, the resolution may not be presented by France without having enough investigation and supported by solid evidences. UK and US has backed France only based on political reasons. This has damaged the reputation of Security Council too. It has been witnessed that UN has become tool for twisting other nations which do not fit-in Western Template. It is very unfortunate and alarming situation. However, China is a very mature and sensible nation, China has been coerced and victimized in past and can understand the responsibility of judging the truth. Chinese approach is appreciated and a ray of hope for all small countries and the whole developing world. It is appealed to international community and all peace loving nations as well as individuals to condemn coercing any individual or a country.