Cutting greenhouse gases, reducing disaster risk, vital for sustainable development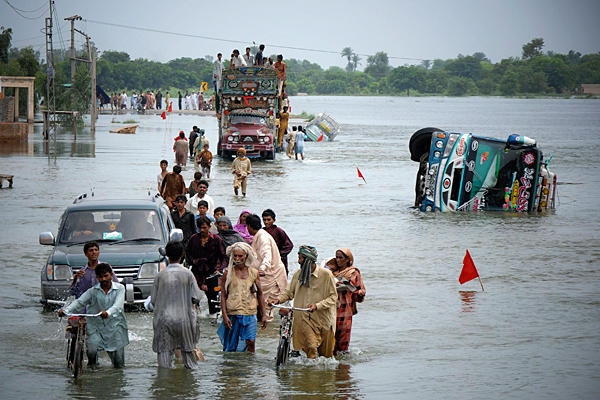 A new United Nations report has underscored the importance of a "risk-informed" approach to sustainable development and called for integrating global agreements on disaster risk reduction and climate change into national socio-economic planning.
Presenting the report's findings Monday to the General Assembly's main economic and financial body (Second Committee) Robert Glasser the Special Representative of the UN Secretary-General for Disaster Risk Reduction said that the failure to include such risks in investments have resulted in rapidly rising disaster-related costs.
In his briefing, Mr. Glasser noted that over the past two decades, more than 1.35 million lives and in excess of $2.5 trillion have been lost to disasters.
"In the light of this disturbing picture," he said, "delivering on the promise of the 2030 Agenda for Sustainable Development will only be possible if we cut greenhouse gases as rapidly as possible in line with the Paris Agreement and reduce climate and disaster risk in accordance with the ambitious global targets agreed […] in the Sendai Framework for Disaster Risk Reduction."
The report, Implementation of the Sendai Framework for Disaster Risk Reduction 2015-2030, also warned that the developing world remains at particular risk from disasters, which have resulted in annual average loss of more than 20 per cent equivalent of social expenditure.
According to the report, by 2050, urban populations exposed to hurricanes will increase from 310 million today to 680 million. Urban assets vulnerable to sea level rise and flooding could reach $35 trillion by 2070 – 10 times more than the current levels.
To overcome the challenges, the report urged, UN Member States to prioritize and resource the development of inclusive national and local disaster risk reduction strategies by 2020, as a key element of efforts to reduce climate risk and disaster risk more broadly.
It also called on them to identify and seize opportunities to coherently incorporate the Sendai Framework and the Paris Agreement into social and economic planning and investments within the context of the 2030 Agenda.
The report comes ahead of the International Day for Disaster Reduction, to be marked this Friday. The 2017 theme of the International Day, Home Safe Home: Reducing Exposure, Reducing Displacement, seeks to raise global awareness about effective actions, policies and practices taken to reduce exposure to disaster risk at the community level, thereby contributing to saving homes and livelihoods.
World looks to nature-based solutions for urgent water challenges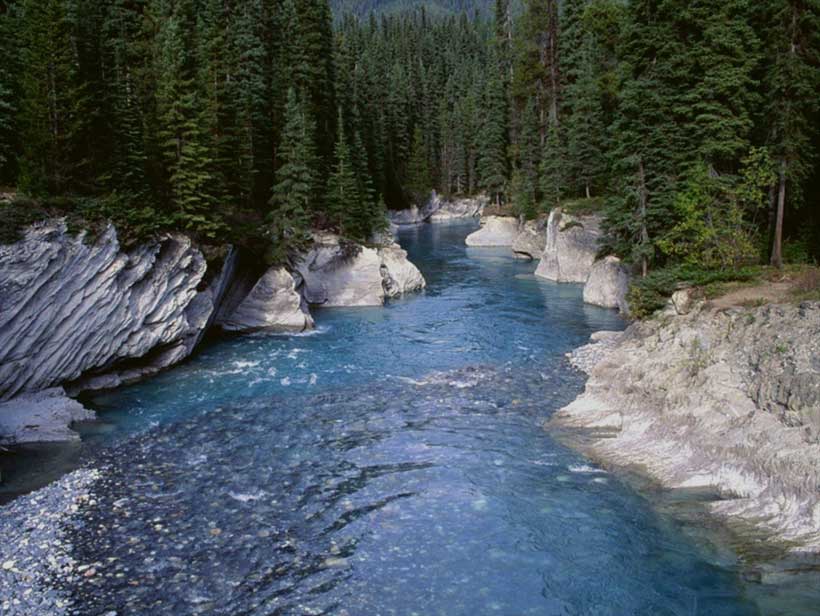 As more than 2 billion people lack access to safe drinking water and more than double that number lack access to safe sanitation, the international community is drawing attention to nature-based solutions for the water challenges of the 21st century on this World Water Day.
The theme of this year's commemoration highlights the unique and fundamental role that nature-based solutions play in regulating the water cycle, keeping freshwater clean and improving the water security of our water cycles.
With the global population continuing to grow rapidly, demand for water is expected to increase by nearly one-third by 2050, while our freshwater ecosystems are degrading at an alarming rate ­– 64-71% of the natural wetland area worldwide has been lost due to human activity in the last century. Furthermore, water pollution has worsened in almost all rivers in Africa, Asia and Latin America since the 1990's
"We need to deal with the water paradox," said Erik Solheim, head of UN Environment, calling attention to the need to work together towards a solution for our water challenge. "Water is the essence of life, but we don't save it enough. It's time to change mindsets, it's not about development versus the environment."
The 2018 edition of the UN World Water Development Report outlines a range of nature-based solutions for water management, from personal measure that can be applied in the home, to examples of "green" infrastructure that can be applied to rural and urban landscapes – such as planting new forests, restoring wetlands, and constructing green walls and roof gardens.
The report further clarifies that despite recent advances in the application of green infrastructure, a holistic approach to water management is to identify the most appropriate, cost-effective and sustainable balance between grey infrastructure and nature-based solutions.
"Today, more than ever, we must work with nature, instead of against it," said Audrey Azoulay, Director-General of UNESCO in the foreword of the report. "Demand for water is set to increase in all sectors. The challenge we must all face is meeting this demand in a way that does not exacerbate negative impacts on ecosystems."
World Water Day is celebrated every year on March 22nd. This year, the commemoration coincides with the World Water Forum, held in Brasilia, Brazil. The Forum is the world's biggest water-related event, organized by the World Water Council. The Forum brings together water experts from around the world to collaborate on making long-term progress on global water challenges. http://www.worldwaterforum8.org/
Category 5 storms: A norm or exception?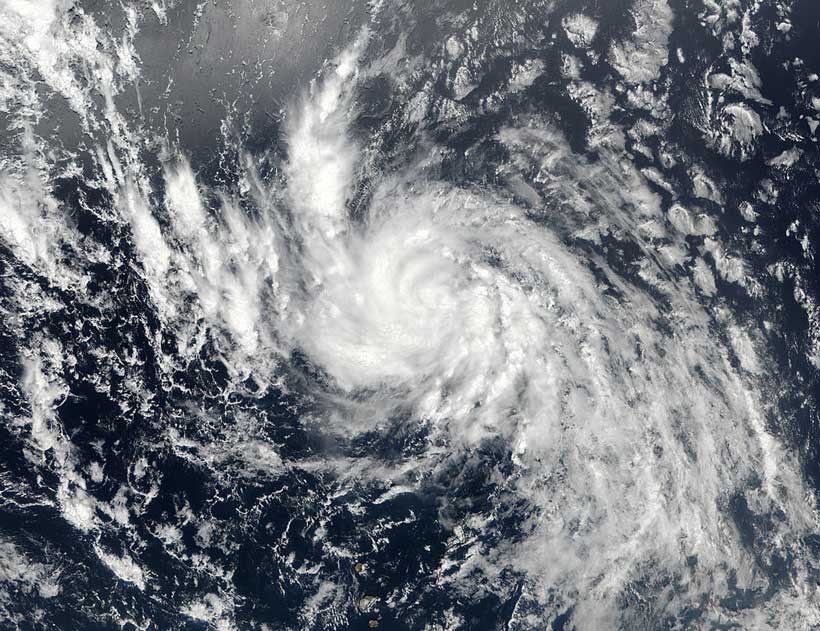 Compared to their larger counterparts, small states are at a higher risk of extreme weather events, which threaten to wipe out their developmental gains, and to some extent, their very existence.
According to the IMF, the economic cost of the average natural disaster during 1950-2014 was nearly 13 percent of GDP for small states, compared to less than 1 percent of GDP for larger states. During that same period, the average natural disaster affected 10 percent of the population in small states, compared to just 1 percent for other countries.
In recent times, the frequency of disasters affecting small states has been far much greater, reflecting small states' proximity to cyclone and hurricane belts. In addition, there has been a rapid expansion in the number of higher category cyclones.  These have left a trail of devastation in their wake, and are estimated to have generated costs in the billions.
In March 2015, category 5 cyclone  Pam struck Vanuatu, and in Fiji, category 5 Tropical Cyclone Winston left over 40 percent of the population negatively impacted. A few weeks ago, Tropical Cyclone Gita, the worst storm to hit Tonga in 60 years, caused significant damage to infrastructure and unprecedented disruption to amenities.
As recent as last year, the Caribbean experienced widespread destruction and substantial loss and damage due to category 5 hurricanes Irma and Maria. These hurricanes damaged critical infrastructure in Anguilla and Barbuda, whilst; and the Bahamas suffered remarkable damage to physical structures.  Moreover, there were damages to over 80 percent of homes, electricity and telecommunications in Dominica; and the list goes on.
Is this growing frequency of robust and destructive category 5 storms a norm or exception?
Well, there is a growing body of evidence that seems to suggest that the recent increase of these highly destructive storms are indeed linked to climate change. According to the Intergovernmental Panel on Climate Change (IPCC) model projections, in particular, global warming is expected to cause an intensification of devastating cyclones by the end of the 21st century. I believe that should this projection come to fruition, such weather events will most-likely push small states beyond their coping point, given their already weak adaptive capacities.
The real question is this:
What does all this mean for the economic development and very existence of small states, and can this be solved through increased financing for development?
UN spotlights rainwater recycling, artificial wetlands among 'green' solutions to global water crisis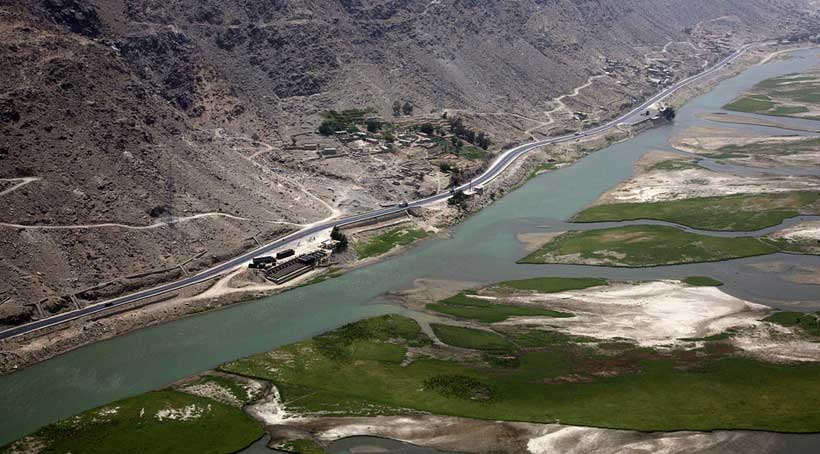 With five billion people at risk of having difficulty accessing adequate water by 2050, finding nature-based solutions, such as China's rainwater recycling, India's forest regeneration and Ukraine's artificial wetlands, is becoming increasingly important, according to a United Nations report released Monday at the world's largest water-related event in Brazil.
"We need new solutions in managing water resources so as to meet emerging challenges to water security caused by population growth and climate change," said Audrey Azoulay, head of the UN Educational, Scientific and Cultural Organization (UNESCO), in the foreword of the UN World Water Development Report 2018.
"If we do nothing, some five billion people will be living in areas with poor access to water by 2050," she added.
Goal 6 of the 2030 Agenda for Sustainable Development adopted by world leaders in 2015 seeks to achieve universal and equitable access to safe and affordable drinking water for all and, also access to adequate and equitable sanitation and hygiene for all by 2030.
The report notes that the global demand for water has been increasing and will continue to grow significantly over the next two decades due to population growth, economic development and changing consumption patterns.
Due to climate change, wetter regions are becoming wetter, and drier regions are becoming even drier. At present, an estimated 3.6 billion people, nearly half the global population, live in areas potentially water-scarce at least one month per year, and this population could increase to some 4.8 billion to 5.7 billion by 2050.
The number of people at risk from floods is projected to rise from 1.2 billion today to around 1.6 billion in 2050, nearly 20 per cent of the world's population. The population currently affected by land degradation, desertification and drought is estimated at 1.8 billion people, making this the worst natural disaster based on mortality and socio-economic impact relative to gross domestic product (GDP) per capita.
The UNESCO Director-General said the report proposes solutions that are based on nature to manage water better.
The report notes that reservoirs, irrigation canals and water treatment plants are not the only water management instruments at disposal.
So-called 'green' infrastructure, as opposed to traditional 'grey' infrastructure, focuses on preserving the functions of ecosystems, both natural and built, and environmental engineering rather than civil engineering to improve the management of water resources, the report says.
In 1986, the province of Rajasthan in India experienced one of the worst droughts in its history. Over the following years, a non-governmental organization worked alongside local communities to regenerate soils and forests in the region by setting up water harvesting structures. This led to a 30 per cent increase in forest cover, groundwater levels rose by several metres and cropland productivity improved.