Abortion: Deal With It Ethically, Not Politically
President Trump's executive office, on October 2, backed the US House of Representatives ban on 20-week abortions, labeled the H.R. 36: Pain-Capable Unborn Child Protection Act. This bill, if signed into law, will outlaw termination of pregnancy past the 20-week mark, except if the pregnancy threatens the mother's life or if it's the result of rape or incest.
The administration rationalized their stance with their support for a 'culture of life' – a talking point and issue that is close to Republicans and Conservatives, alike. The Trump team also added the unborn baby's capability to feel pain around the 20-week mark as a second reason to bolster their support for the bill. Overall, it seems that the Executive Office tried to cover both the moral and scientific bases to make a strong case.
Abortion has become a heated topic in recent times, especially in the US, with the pro-choicers pushing for more bodily autonomy and freedom of choice and the pro-lifers retreating to the traditionalist positions of respect for life – born and unborn.
While the pro-lifers have definitely ramped up their campaigning and messaging effort, the pro-choicers seem to have gone off the deep end with over-the-top rhetoric and a glib attitude towards unborn life.
My dilemma begins with the Left's dichotomy over its show of love and compassion towards human life. On the one hand, leftists and contemporary liberals seem willing to sacrifice just about anything for the sake of the weak, the marginalized, and the vulnerable, regardless of their age. On the other hand, however, this unyielding concern seems to dry up when it comes to unborn babies.
In the Left's vision, the birthing process is a value-added phase that represents a cut-off point, beyond which an entity becomes a human being and, thus, should be afforded rights and protection. Prior to this rite of passage, which seems to confer personhood, the entity is merely a clump of cells whose existence is made subordinate to the conveniences of the woman housing it.
I must make it terribly clear that 'conveniences' doesn't include life-threatening circumstances that a woman might face on account of her being pregnant. Abortions for the sake of saving the mother's life account for less than 1% of total abortions in the US. The overwhelming majority of abortions are performed for convenience or financial reasons. I shall elaborate on 'life-saving abortions' in the later part of this article.
The abortion debate as it hangs now seems to be hinging for the most part, if not completely, on the idea of personhood. The unborn entity, whether it's a clump of cells or a human-looking organism, is still not a human as it doesn't exhibit human traits like conscience, self-determination, free will, and other ontological characteristics, hence, hasn't attained personhood and, thus, should be held subordinate to the mother, who does exhibit these characteristics.
In a survey of models of personhood, Bruce A. Ware describes two competing and prominent models: the functionalist model and the essentialist model. To summarize, the functionalist model confers personhood upon those who exhibit certain measurable and appreciable traits like self-determination and self-control, to name a few; and the essentialist model confers personhood based on the inherent capability to develop the traits referenced in the functionalist model.
The functionalist model runs into serious trouble as its proponents set, without justification, arbitrary indicators of human personhood. It almost seems that the model is set up in the image of its creators, leaving out everyone who doesn't resemble them. It reflects one of the most serious and widespread elements of human condition – bias. This unfortunate setup leaves out not only unborn babies, but it also leaves the fate of comatose and vegetative patients hanging in the balance.
The essentialist model takes a holistic view of human personhood and ontological characteristics, avoiding arbitrary standards and being rational and 'inclusive.' The embryo, although lacking in resemblance to a mature human being in function and structure, contains the data and autonomic behavior to carry on concerted growth that leads to a fully developed human being. Somewhere in this unassuming mass of cells, there lie the seeds for human conscience and free will. Personhood is a function of these natural preponderances, manifest or otherwise.
Interestingly, such results are not seen of any other clump of cells, including, isolated cells derived from the embryo.
Cue human embryonic stem cells.
These cells are just one component of the embryo and by themselves cannot perform the mammoth task of creating a human being. They, thus, don't constitute a person and can be manipulated for scientific research. The essentialist position is, thus, compatible with human embryonic stem cell research, in that it states that personhood arises out of the 'ontological wholeness.' This also follows in a post-birth human, where personhood is conferred upon the physio-psychological entity and not individual components, i.e. organs.
A civilized society places, rightfully, a huge premium on human life and should do everything it can to protect it. Laws exist, or ought to exist, not so much to protect the strong, as to protect the weak, the vulnerable, and the voiceless.
Upholding the sanctity of life will mean making abortion illegal, with an exception for safeguarding the mother's life. While my libertarian side grimaces at the thought of this prospect, my conservative side stridently calls for government intervention to protect this divine gift called 'life.'
This raises the questions of offspring resulting from rape/incest.
While rape is a horrid crime, the offspring of such an act bears no responsibility for the crime. Abortion should be forbidden, but the woman shouldn't be under any duress to take custody of the baby. Adequate counseling, support, and adoption advice should be offered, which is what Crisis Pregnancy Centers are for – a lesser known, yet effective, service. What is even lesser known is that close to three-fourths of rape victims decide to raise the offspring from the act and over three-quarters of those who opt for abortion regret their decision.
In extreme situations that require picking between the mother and the unborn child, the mother should be given the preference based on the fact that she possesses the capability to give rise to another offspring that can be raised in a two-parent family and given optimum life. Saving the offspring at the expense of the mother will simply relegate the child to a less than optimum upbringing.
Abortion is a sensitive and polemical issue that causes tensions to flare up at the drop of a hat. While it has been co-opted into the political battlefield, its edifice remains steeped in the age-old debate over personhood and sanctity of life and that is where it should be fought and resolved.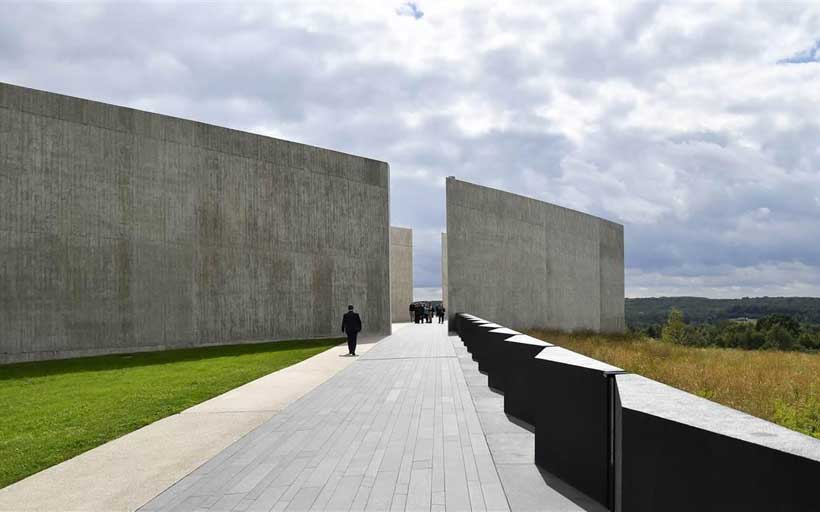 Did you know that Vice President Dick Cheney admitted that on 11 September 2001 he, as President George W. Bush's brief stand-in during the 9/11 attacks that hit the World Trade Center and the Pentagon, issued an order (and it was carried out) to shoot down United Airlines Flight 93 while it was in the air near Pittsburgh? If what he said at the time was true, then the standard 'historical' account of the plane's having been brought down as a result of action by the passengers, would be concocted, not history at all.
Here is the video-clip of V.P. Cheney on 9/11, making this claim and explaining why he gave that order: 

The Wikipedia article on Flight 93 provides the standard account, and fails even so much as just to mention the Vice President'a assertion and explanation that he provided on national TV at the time of the 9/11 events.
So: I edited the Wikipedia article by adding a sentence at the end of its opening paragraph, and by following that sentence with a brief second paragraph, and here is that entire two-sentence addition:
Vice President Dick Cheney alleged that he gave the order to shoot down Flight 93, and explained why when asked about it by Chris Wallace of Fox News as shown in this film-clip
Consequently, the account given below of what brought the plane down — an account inconsistent with what Cheney said — could be entirely false. 
On the web browser that I was using, the addition showed as having been successfully made in the Wikipedia article. However, to be sure, I opened the URL in a different browser, and this time my addition was absent. I then went back to the "Edit" page" and this time to the "View history" page, and clicked there on "(talk)" and found this message, which I saw virtually immediately after I had thought that I had inserted the new information:
Hello, I'm Shellwood. I wanted to let you know that I reverted one of your recent contributions —specifically this edit to United Airlines Flight 93— because it did not appear constructive. 
No other explanation for blocking my addition was provided. "Shellwood" was there saying that mentioning, and linking to the video of Cheney saying, that allegation, which Cheney made on 9/11 about how Flight 93 came down, is not "constructive" to Wikipedia-readers who want information about Flight 93.
Previously, even the BBC published the fact that Wikipedia is edited by the CIA.
Anyone who reads the present article is hereby welcomed to try making the same addition to that Wikipedia article, and I hope that one of the readers here will be able to get it accepted by the editors of that site, so that Wikipedia can be made at least moderately trustworthy, on at least that one article. Perhaps if enough people try, then Wikipedia will come to recognize that Wikipedia's modus operandum isn't merely a very successful system of propaganda, but that it's also something of a PR problem for Wikipedia, which they'll need to do something about, if they're to be able to survive (or at least retain their credibility) at all. Blocking inclusion in an article, of a fact that disproves part of the 'history' (and here the most important part) which is told in that article, is unacceptable in anyone's eyes.
As of today, April 20th, the Wikipedia article on Flight 93 does make one, and only one, mention of Cheney:
Vice President Dick Cheney, in the Presidential Emergency Operations Center deep under the White House, upon learning of the premature crash, is reported to have said, "I think an act of heroism just took place on that plane."[2]
The link there, [2], goes to a CNN article, likewise published on 11 September 2001, which likewise presents Cheney as saying that he ordered the shoot-down of Flight 93:
After the planes struck the twin towers, a third took a chunk out of the Pentagon. Cheney then heard a report that a plane over Pennsylvania was heading for Washington. A military assistant asked Cheney twice for authority to shoot it down.
"The vice president said yes again," remembered Josh Bolton, deputy White House chief of staff. "And the aide then asked a third time. He said, 'Just confirming, sir, authority to engage?' And the vice president — his voice got a little annoyed then — said, 'I said yes.'" 
The phrase that Wikipedia is quoting from Cheney, "I think an act of heroism just took place on that plane," appears later in that CNN article, out of context, when one of Cheney's aides attributes the statement to Cheney, but, since CNN provided no context for it, no reader can intelligently interpret what it had been referring to, if, in fact, the aide did say that Cheney did say it.
Wikipedia grabbed that out-of-context, possibly apocryphal, Cheney-statement, and constructed their 'history' of the plane's crash, upon it, despite the fact that Cheney, on 9/11, clearly stated that he had ordered Flight 93 to be shot down, and that the order was executed — in other words: despite the fact that Wikipedia's account of what brought that plane down is incontrovertibly false, even on the basis of the most reliable evidence that Wikipedia itself links to on that matter. Such a 'history' is fiction.
So: any reader at the Wikipedia article who clicks onto its sources, can easily know that though the Wikipedia article presents a 'history' in which actions by passengers onboard Flight 93 caused the plane to crash there, that 'history' is fake, not at all real (though some allegations in that Wikipedia article might happen to be true).
This means that only readers who click through to sources can even possibly come anywhere near to knowing anything that's at all reliable about the history of our time. And, of course, the longer that any event recedes into history, the more immovably fixed the lies become as being 'history'. We live actually in a world of lies. If modern 'history' is fake, then ancient 'history' is even more so. What about the Bible? What about even recently written 'history' books?
If Wikipedia is the best that 'the market' can come up with for 'a free press' in a 'democracy', then democracy isn't at all possible. Something vastly better than this is definitely needed. What's displayed here isn't democracy at all: it's merely 'democracy'. This means that all of the military invasions by 'democratic' countries (such as America), against other countries, are the actions by dictatorships, not actions against dictatorships (as is always claimed).
So, it's actually rather easy to document that 1984 — the reality, and not merely the novel — has, indeed, arrived, in our time.
However, at least in our time, we possess — for the very first time in all of history — the ability to access, merely a click away, an allegation's actual source, at least in articles such as the present one (since all sources here are linked). The people living in ancient times who were not themselves aristocrats (the people making the key governmental decisions) were unalterably 100% vulnerable to being deceived by aristocrats' and clergies' lies, deceived into doing whatever those decision-makers wanted to manipulate them into doing — such as "fighting for God and country!" Unfortunately, the percentage of today's people who care enough to be skeptical of whatever other people are trying to sell, and to dig deeper than the mere assertions, even just to click onto a link, is too tiny for democracy to be able to function. Unless they become the majority, "democracy" will remain merely a word, not yet even near to being the reality, anywhere.
That, for example, explains why, despite common realities such as this, "74% [of Americans] view Israel favorably, vs. 21% for Palestinian Authority". In order for the national aristocracy to control its mass of voters, it must first deceive its mass of voters; and, in America, they're deceived, and have been so, for decades, at least.
Poll Shows Americans Support the Invasion of Syria – What they Misunderstand About that War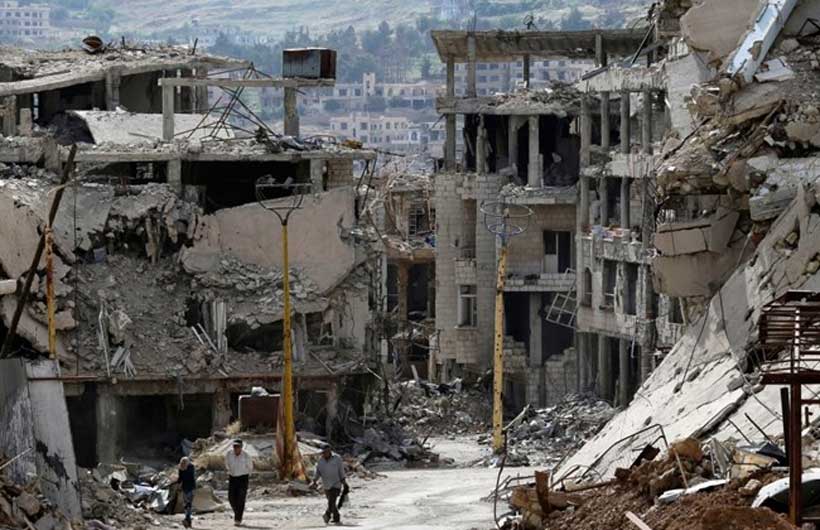 The first even marginally trustworthy poll of American "registered voters" regarding the April 14th U.S.-and-allied missiles-invasion of Syria, shows an overwhelming 66% supporting the invasion (36% "Strongly" and 30% "Somewhat), and only 23% opposing (8% "Strongly" and 11% "Somewhat").
When the 1,995 U.S. registered voters were asked further, in this Morning Consult / Politico poll, "How confident are you that the airstrikes in Syria will prevent the Syrian government from using chemical or biological weapons again?" only 30% are "confident" (8% "Very" and 22% "Somewhat") and 57% are not (21% not "at all" and 35% "not too"). Obviously, all of the 30% who are "confident" on that are also believing that the Syrian government has been "using chemical or biological weapons" and the 57% who aren't "confident" are expecting the Syrian government to continue using such weapons; but the only other option that the pollster offered was "Don't know / No opinion" and perhaps any respondents who disbelieved the U.S. government's allegations that the Syrian government has been using such weapons would have to be among the 12% who said "Don't know / No opinion" (or else such respondents would have quit answering at that point, which was 3 questions into a 7-question poll: the stupid polling organization excluded even the possibility that a respondent believed the Syrian government's denials that it had used such weapons — that's how little consideration was offered regarding even the merest possibility that this invasion had been punishment of a non-guilty nation by guilty invaders: zero).
This invasion, like the one a year earlier, occurred when the U.S. and its allies said that Syria was guilty but didn't provide any evidence of that, and when Syria and its allies said that those charges were lies and that the 'rebels' whom the U.S. and its allies supported had actually set up the incident in order for the U.S. and its allies to invade and overthrow the government. These invasions were lawless — based upon no legal process other than brute accusations, like in any common lynching or other mob-'justice'.
The fact that this poll did not show close to 100% contempt by the American people regarding what the U.S. government and its two allies, UK and France, had just done, indicates not only that the American people are astoundingly ignorant that the U.S. and its allies are international outlaws and warmongers (which makes sense for a nation that invaded and destroyed Iraq 2003, Libya 2011 and has been trying to do it since 2011 in Syria), but that they are also astoundingly misinformed as to which side in this war is guilty, and which side is not. (Hint: It's certainly not Assad, who is simply defending Syrian sovereignty over Syrian territory.) According to the standards that were set in place by the Nuremberg Tribunals following World War II, in which invasions for any other purpose than national self-defense are war-crimes, it's not only the lie-based invasion and destruction of Iraq 2003, and the 2011 invasion and destruction of Libya, that constitute international war-crimes — there's simply no power that's enforcing international law: not policing, not prosecuting, not judging, and not legislating, at all, any such thing. The international outlaw regimes, U.S. and its allies, are simply international gangsters, and the American public overwhelmingly are bored about the whole thing, don't really care whether they are the Nazis of today (and the U.S. government is even proud to be it, not only under Trump, but under Obama before him — all accepted, not resisted in any way, by the American public).
Poll-findings like this implicate the American public, and not only the American government, in such mega-crimes. Even the clear-cut national experience of having been lied into Iraq 2003 hasn't taught the American people that we live in a gangster-regime. And now this regime has destroyed even the last vestiges of the authority that the U.N. once had.
Ironically, the core voter-base for the war-criminal U.S. President Trump seem to have strongly opposed the latest invasion. But, to judge from this latest actual poll in the matter, the American public strongly supports that invasion. Apparently, Americans can't learn from even the most blatant experiences, such as having been lied into destroying Iraq in 2003 — a country that, like Syria, and like Libya, had never attacked, nor even threatened to attack, the U.S.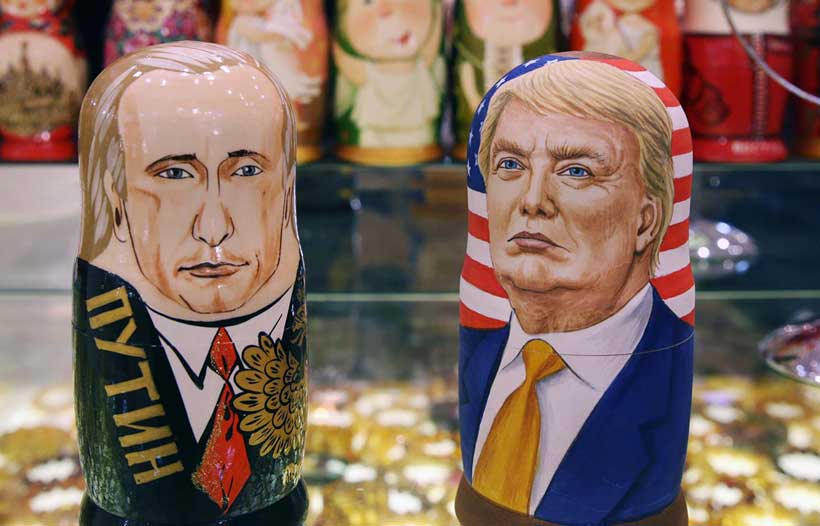 Trump "bought" the POTUS by 1) manipulating voters through big data (ie. The block chains and other manipulations of tracked data), and 2) getting help from Russian hackers who hacked into key states' voting systems.  He needed both elements to be able to win because without them, there is a very good possibility that Hillary would have won. Trump's history of dishonesty and bankruptcy should have eliminated him from the presidential election but it did not (the American legal system may need some adjustment and honing).  He settled his fraud case out of court right before Election Day 2016. He defrauded students with his fake online university.  He is also notorious for "robbing Peter to pay Paul", and for his using his fake non-profit organization's donation to pay his legal bills when he is sued, and for the fines he is ordered to pay by the US court system.
Trump is correct that the US should try to "make nice" with Russia.  Too many Americans (at least the ones who vote and understand and follow politics; mostly older Americans) still have the mindset from the Cold War Era that Russians are "Commies" and dishonest (A daily reading of American news shows Americans are not extremely honest either…..for example, the Panama Papers).  Russia has the largest amount of millionaires in the world, most living in Moscow.  They have had a free market system for 25 years now, and they are just now starting to feel the social impacts of this new system; the stresses that such a system causes over the quest/greed for money.
Of course, there is government corruption in Russia, but there is here in the US too. It is both interesting and ironic that many of the activities the US accused the Soviets and Russians of doing in the past are the exact same acts the US has been and is still doing to its own citizens. Julian Assange, Private Manning, and other whistleblowers have shown the world that this is true. They have suffered for their risks of exposing the truth.
The Russian free market economy was and still is an untapped income source for international businesses. In fact, Trump has many businesses in Russia, and these felt the financial crunch when the sanctions were levied against Russia in 2014 after the Ukraine Conflict.  So, Trump wasn't making money either from his business investments he had already established on Russian soil before he became POTUS.  This further motivated him to ask the Russians to help him win the POTUS (because greed or money is a very effective motivating factor). The economic sanctions were levied collectively by the US and the European Union, but also unilaterally by the US. Russia also levied import bans that hurt many European and American businesses that were still allowed to do business in Russia under the economic sanctions.
There is a very good possibility that Trump made a deal with the Russians that if they got him into POTUS, he would lift the sanctions against Russia (specifically Putin's inner circle of extremely wealthy friends who were most affected by the sanctions). The reasons Russia would have made this deal is that 1) Russia's economy was shrinking because of the sanctions, and 2) Russia's "bread and butter" is based on oil.  Russian social programs and the government function due to the proceeds of oil sales.  The sanctions against Russia included no sale of replacement parts for the oil drilling rigs, and most of these rigs were purchased from American companies. So, as the parts began to wear out, the Russian oil companies (especially Gazprom) could not easily extract oil, therefore, they could not sell much on the world market (but the Russians asked Chinese engineers to design similar replacement parts,  but this took a lot of time for development).
Unfortunately for the Russian oil market, in September 2016, the 5 years of oil embargo that mandated that Iran could not sell oil on the world market ended.  This flooded the global oil market since Iran started selling oil at a very low price so that they could raise hard currency (US Dollars) to improve their very hurt economy. This further hurt the Russian economy since oil customers could now choose a different supplier (the law of supply and demand).  Oil was selling at its lowest for about USD30/barrel, but on average around USD50/barrel for the last 2 years (and now up to about 70USD as for 25 Mar 2018).  Russia needs at least USD100 per barrel just to break even on its government and social program bills. Russia has drained most of its two big money reserve accounts. The long term drop in oil prices has certainly caused devastating effects on countries that rely on income from selling oil on the world market, including Venezuela, which has its own political problems and corruption.
Also, Russia's currency devalued to the dollar.  At one time, it was at an amazingly high rate of 95 rubles per 1 US dollar (Each bank may have a different exchange rate. The USD/RUB exchange rate was 1:30 before the Ukraine situation).
Since most goods (and travel) are purchased using US dollars as the international purchase currency, the cost of consumer goods in Russia greatly increased while people bought appliances and electronics in bulk (to sell later; again, the law of supply & demand) and people were losing their jobs or taking pay cuts just to keep their jobs because the economy greatly slowed and shrank. Many Russians lost their jobs during this time, or they had to greatly tighten their financial belts. For some Russian banks, their supply of USD was greatly limited or cut off because these banks refused to give the names of their American clients to the US government, so the US Federal Reserve refused to sell USD to such banks (as a form of "blackmail" or "leverage"). Many small Russian banks actually closed during the worst of this economic situation in Russia.
Trump wasn't too "street smart". He allowed his hormones to cloud is otherwise substandard judgment. The Russians videoed him with various beautiful Russian women in his hotel room. This was released to Trump to show him that the Russians had secret videos of Trump, but he did not know what else the Russians had recorded about him and his activities. Since Trump certainly remembers the activities he did, he was probably concerned about which, if not all, of those activities were recorded.  This was done to make him "behave" and to do his part that he promised to do (lift the sanctions). Videoing Trump was the Russians' insurance that Trump would do his part.  However, he was not able to deliver the promise of lifting sanctions because of the way the US "checks & balances" work (which work relatively well,  but still need to be honed, obviously since Trump's past allowed him to become president).  Russia did their part but Trump didn't deliver his part; a "breach of contract".
This left Russia in a bind to stimulate their economy since the US and the world sanctions against it are still practiced.  What Trump didn't realize is that Russia had other options, "Plan B or more" by forming economic trade with other countries such as Venezuela (that does not like the US, and they don't try to hide that fact) and with Asia, especially the Far East. The Russians gained an edge over Trump because of his arrogance and narcissism.
There are similarities between Trump and Hitler.  Hitler outright killed those he did not like, or who opposed him, or who he felt had a low quality of life. Trump is doing this too by taking away healthcare in the US so that people die.  Trump has taken away healthcare for children of indigent families including a lot of immigrant families (a passive form of ethnic cleansing).  He has taken away educational assistance for children with disabilities. He has taken away the subsidies to help the elderly pay for heat, utilities and prescriptions.  Hitler did an "ethnic cleanse + quality of life cleanse" but Trump is doing an "ethnic cleanse + socioeconomic cleanse + quality of life cleanse" by use of his executive orders and other methods to "Make America Great Again".
Hitler also consolidated his power into a dictatorship shortly after being elected. Trump tried this too as soon as he was sworn in. He signed many executive orders in his first few months as POTUS. He has limited communication from government offices.  He has also cut funding to government offices or organizations that he feels are not important such as climate change.  Now the world is considering replacing the US Dollar as the reserve currency which would cause many problems because international contracts are normally written in US Dollars, and the contracts may span future decades with predicted exchange rates. For example, Boeing and Airbus have contracts that may span decades). The US credit rating has been downgraded for the first time in US history, thanks to the Republicans, for which Trump is. The US may be headed towards yet another credit rating downgrade since Trump just signed the new US budget in March 2018.