Africa Active: A new publication to bridge the business information gap between Africa and Russia
Africa Active, a new quarterly publication about African issues, has hit the market in the Russian Federation. Nataliya Zaiser, the Founder and Editor-in-Chief of the magazine has explained that seeks to bridge that widening business information gap that has existed between Africa and Russia.
The idea of publishing the magazine is to create authentic business information for business people and help strengthen bilateral relations especially in business and investment spheres, highlight cultural and social issues between Russia and African countries.
She wrote in her first editorial that "there is no point in looking back at the missed opportunies. Given the relatively liberal investment climate and the relative absence of bureaucracy, Africa has long become a major investment platform for many: China, India, the United States, Australia, and European states are stepping up trade with the continent."
Zaiser, however, suggested to look at the future, added that "it does not matter what we have not done, yet it is important what we want to do, what we can do, and what we are prepared to do."
Russia has to decide its long-term strategy that would be the most efficient in the pursuit of its interest in Africa.
The new publication has transformed from "The World of Africa" which was first published in 2010. It has the same format and cover design, and has a total circulation of 5,000 copies. It is widely distributed through private and public institutions, diplomatic and commercial networks of the Russian Federation and Africa.
Since the collapse of the Soviet Union, there have been efforts by the official authorities to address the information gap between the two regions. But those efforts have only yielded little results. Instead, complaints about lack of vital business information have dominated public speeches.
The Foreign Ministry, for example, published the text of Deputy Foreign Minister Mikhail Bogdanov's speech on its official website in July 2013 in which he highlighted the same old problems facing the development of Russia-African ties at a session of the Urals-Africa economic forum in Yekaterinburg.
"One must admit that the practical span of Russian companies' business operations in Africa falls far below our export capabilities, on the one hand, and the huge natural resources of the huge continent, on the other," Bogdanov said assertively.
Of course, one of the obstacles has been insufficient knowledge of the economic potential, on the part of Russian entrepreneurs, needs and opportunities of the African region. "Poor knowledge of the African markets' structure and the characteristics of African customers by the Russian business community remains an undeniable fact. The Africans in their turn are insufficiently informed on the capabilities of potential Russian partners," Bogdanov stressed in his speech there without suggesting any possible solutions.
Re-echoing Deputy Minister Bogdanov, Professor Irina Abramova, the Director of the Institute for African Studies under the Russian Academy of Sciences, has also explained thus: "as before, we cannot deny the insufficient knowledge of the Russian business structures specificity of Africa, its requirements, and other parameters. On the other hand, Africans are poorly informed about the possibilities of Russian partnership."
For the dearth of vital economic information, Russian Foreign Ministry, Department of Press and Information, could grant media accreditation to, at least, a few African journalists to work in the Russian Federation. That could help bridge the business information gap. Most often, African political leaders and corporate business directors have to depend on western media reports about developments in Russia, according to many policy experts.
O.Igho Natufe, PhD (McGill), a Research Professor at the Center for Studies of Russian-African Relations and Foreign Policy of African Countries, whose book "Russian Foreign Policy in Search of Lost Influence" published recently, explained that in order to improve the overall relationship, Russia has to review its policy strategies and one surest way is to employ soft power in dealing with Africa. Russian authorities have to acknowledge that the media has a huge role to play, thus frequent exchange of visits by Russian and African journalists as well as regular publication of economic and business reports could help create public business awareness and further raise to an appreciable level the relationship between the two countries.
Igho Natufe, has left his job at the Institute in Moscow and he is now the Director of the Ukraine-Africa Studies Center in Kiev.
Some experts say that state support is badly needed to address the media. According to Evgeny Korendyasov, Head of the Center for Russia-Africa Relations of the Africa Studies Institute, such publications are good given the complex and contradictory business environment in Africa.
He said that a systematic approach becomes important in maintaining working relations with Africa. "Of course, the state can largely help shape corporate interests and work out a long-term programme of exchange of media representatives and extend other kinds of assistance to the development of African countries."
The Institute of African Studies is prepared to give all-round of help to this magazine, viewing it first and foremost as a source of trustworthy information for business and economic diplomacy.
The Results of the Azerbaijan- Russia Industrial Cooperation Forum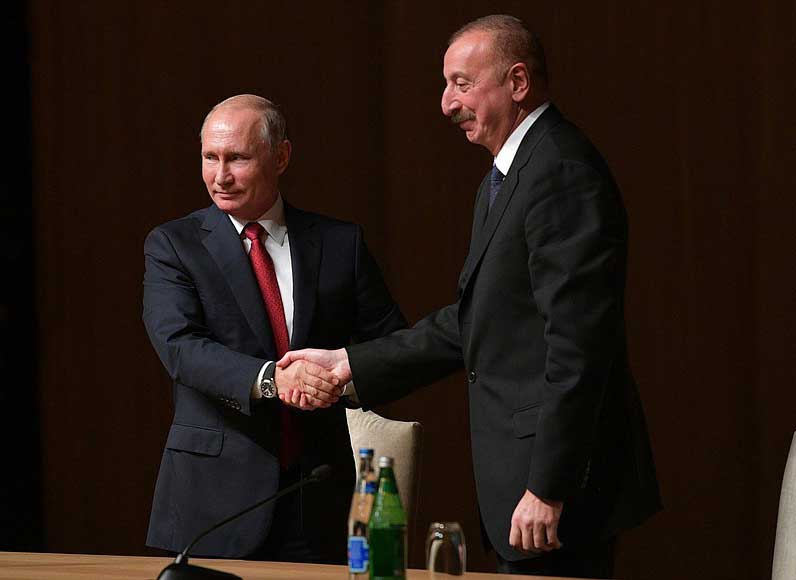 On April 4, the Azerbaijan-Russia Industrial Cooperation Forum was held in Baku with the participation of representatives of relevant government agencies and entrepreneurs. Speaking at the forum, Azerbaijan's Minister of Economy Shahin Mustafayev noted that the political will and joint efforts of the presidents of Azerbaijan and Russia laid a solid foundation for expanding economic cooperation between two countries. The relations between Azerbaijan and Russia, which are developing in all areas, are at a strategic level.

Within the framework of the forum, three Russian companies – Rostselmash, Transmashholding and Service Invest – signed the cooperation agreements with Azerbaijani partners. State Duma Deputy Dmitry Savelyev, commenting on the results of the event, noted that Russia and Azerbaijan had obviously moved from the initial steps in building economic partnership to a normal working process.
The result is visible to the naked eye: last year's trade turnover amounted to $ 2.5 billion, exceeding the figure for 2017 by 19%. It shows the great interest of companies in joint projects.

According to the parliamentarian the countries have long-term successful experience in opening joint ventures in the industrial sector, and not only in the oil and gas sector. Industrial cooperation is developing at full speed.
The real examples of mutual investment were the SOCAR Polymer project, the construction of a pharmaceutical enterprise in the Pirallahi industrial park, and the cooperation of the Ganja car plant with the Russian enterprises KamAZ and Ural. A service center that would make maintenance and repair of Mi helicopters in Azerbaijan is supposed to be opened.

Moreover, at this stage of cooperation we can talk about readiness for cooperation in the international arena. The Ministry of Industry and Trade of Russia and the Russian Export Center (REC) are launching the Unified Export Support System. Regional hubs will be formed in 19 countries (including China, Turkey, Germany, Vietnam, Uzbekistan and Singapore).

Moreover, the creation of joint assembly plants considers promising point of economic growth. Such a joint project will expand the market for engineering represented by Middle East and Southeast Asia countries. An important role in this regard should be played by agreements at the level of state corporations.

"This year, President Ilham Aliyev signed a decree establishing the Azercelli company. This company will be engaged in the development of the non-oil sector, the production of defense and import-substituting industrial products. In cooperation with Rostec that is among the ten largest industrial corporations in the world in terms of revenues Azercelli can begin its expansion into the huge markets in Africa and the Middle East."

The long-term friendly relations of two states, based on good-neighborliness and taking into account the national interests of a partner, the Russian parliamentarian considers the main trump card in the joint entry into international markets. "If there is a conflict of interests in some areas of activity, then in order to pass events like the Russian-Azerbaijani forum of industrial cooperation, where both parties can always sit at the negotiating table and find mutually acceptable solutions, as was done throughout the history of the relations.
Eurasia's Great Game and the Future of the China-Russia Alliance
Addressing last year's Shangri-La Dialogue in Singapore, then US defense secretary Jim Mattis dismissed fears first voiced in 1997 by Zbigniew Brzezinski, one of America's greatest 20th century strategists who advised US presidents Lyndon B. Johnson and Jimmy Carter, that long-term US interests would be most threatened by a "grand coalition" of China and Russia "united not by ideology but by complimentary grievances."
On the contrary, Mr. Mattis suggested. China and Russia have a "natural non-convergence of interests" despite the fact that both countries have defined their relationship as a "comprehensive strategic partnership," Mr. Mattis argued.
"There may be short-term convergence in the event they want to contradict international tribunals or try muscling their way into certain circumstances but my view — I would not be wasting my time going to Beijing…if I really thought that's the only option between us and China. What would be the point of it? I've got more important things to do," Mr. Mattis argued.
Mr, Mattis predicted that in the longer term "China has more in common with Pacific Ocean nations and the United States and India than they have in common with Russia."
Mr. Mattis' prediction of a US-China-India entente may seem even further away today than it did in Singapore a year ago, but his doubts about the sustainability of the Chinese-Russian alliance are being echoed by Chinese and Russian analysts and developments on the ground.
Shi Ze, a former Chinese diplomat in Moscow who is now a senior fellow at the China Institute of International Studies, a think tank affiliated with the country's foreign ministry, noted that "China and Russia have different attitudes. Russia wants to break the current international order. Russia thinks it is the victim of the current international system, in which its economy and its society do not develop. But China benefits from the current international system. We want to improve and modify it, not to break it."
Russian scholar Dmitry Zhelobov recently suggested that there was little confidence to cement the Chinese-Russian alliance. Mr. Zhelobov warned that China was gradually establishing military bases in Central Asia to ensure that neither Russia nor the United States would be able to disrupt Chinese trade with the Middle East and Europe across the Eurasian heartland.
Add to that the fact that Chinese dependence on Russian military technology appears to be diminishing, potentially threatening a key Russian export market.
China in 2017 rolled out its fifth generation Chengdu J-20 fighter that is believed to be technologically superior to Russia's SU-57E.
Russian President Vladimir Putin appeared to signal greater awareness of potentially shifting sands in Central Asia by signing an agreement in March during a visit to Kyrgyzstan to expand by 60 hectares the Kant Air Base 20 kilometres east of the capital Bishkek that is used by the Russian Air Force. Mr. Putin also agreed to pay a higher rent for the base.
He further lavished his Kyrgyz hosts with US$6 billion in deals ranging from power, mineral resources and hydrocarbons to industry and agriculture.
Mr. Putin moreover allocated US$200 million for the upgrading of customs infrastructure and border equipment to put an end to the back-up of dozens of trucks on the Kazakh-Kyrgyz border because Kyrgyzstan has so far been unable to comply with the technical requirements of the Russia-led Eurasian Economic Union (EAEU).
Potential rivalry in Central Asia is not the only thing gnawing at the fundaments of a Chinese-Russian alliance. So is anti-Chinese sentiment and Russian public suspicion of Chinese intentions and commercial and social practices, already pervasive in the region's former Soviet republics.
Increasingly, Russian leaders are facing mounting public anger in the Lake Baikal region and the country's Far East at their alleged connivance in perceived Chinese encroachment on the region's natural resources, including water.
A petition by prominent Russian show business personalities opposing Chinese plans to build a water bottling plant on the shores of Lake Baikal attracted more than 800,000 signatures, signalling the depth of popular resentment and pitfalls of the Russian alliance with China.
Protests have further erupted in multiple Russian cities against Chinese logging in the country's Far East that residents and environmentalists charge has spoilt Russian watersheds and is destroying the habitats of the endangered Siberian tiger and Amur leopard. The protesters, who denounced construction of housing for Chinese workers, are demanding a ban on Russian timber exports to China.
Russian fears of Chinese encroachment on its Far East go back to the mid-1800s and prompted Joseph Stalin to deport the region's Korean and Chinese populations. When Russia and China finally settled a border dispute in 2008 with a transfer of land to China, Russian media raised the spectre of millions of Chinese migrants colonizing Siberia and the Far East.
Popular Russian fears diverge from official thinking that in recent years has discounted the threat of Chinese encroachment given that the trend is for Russians to seek opportunity in China where wages are high rather than the other way round.
The official Russian assessment would counter Mr. Mattis' thesis and support Mr. Brzezinski's fears that continue to have a significant following in Washington.
"China and Russia will present a wide variety of economic, political, counterintelligence, military, and diplomatic challenges to the United States and its allies. We anticipate that they will collaborate to counter US objectives, taking advantage of rising doubts in some places about the liberal democratic model," said Director of National Intelligence Daniel R. Coats in the intelligence community's 2019 Worldwide Threat Assessment report to the Senate Select Committee on Intelligence.
The report went on to say that China and Russia were "expanding cooperation with each other and through international bodies to shape global rules and standards to their benefit and present a counterweight to the United States and other Western countries."
The truth is that the jury is out. There is no shortage of evidence that China and Russia are joining forces in multiple theatres across the globe as well as in multilateral organizations like the United Nations and in Russian and Chinese efforts to drive wedges among Western allies and undermine public confidence in democratic institutions.
The question is how disruptive Chinese-Russian rivalry in Central Asia and mounting Russian public unease with Chinese advances will be and whether that could alter US perceptions of Russia as an enemy rather than an ally.
The odds may well be that China and Russia will prove to be long-term US rivals. However, it may just as well be that their alliance will prove to be more tactical than strategic with the China-Russia relationship resembling US-Chinese ties: cooperation in an environment of divergence rather than convergence.
Said strategist Robert D. Kaplan: The "future has arrived, and it is nothing less than a new cold war."
Russians Need to Question their Foreign Policy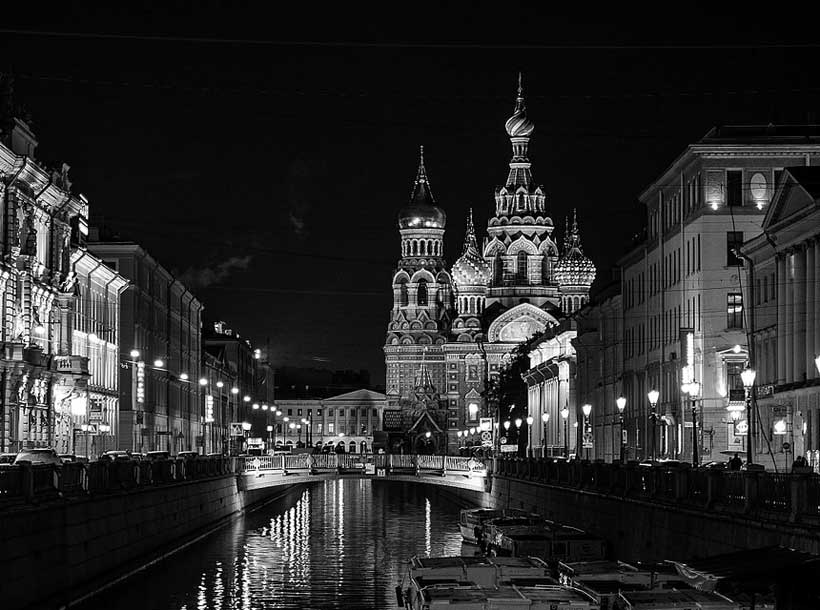 Open, public discussion on Russian official foreign policy has been rarely seen in Russian history, due largely to the common perception that the government correctly understands all Russian state interests.
In the Soviet period, foreign policy rarely came into the public spotlight. So was it under the Romanov dynasty, albeit with much more freedom and flexibility (and there were cases when public discussions were in fact instigated by the authorities). Overall though, public discussion was under much scrutiny and control from the imperial and Soviet authorities. This does not mean big debates were not taking place within Russian government, however- debates questioning the existing foreign policy initiatives, the country's overall strategic trajectory and its position in the Eurasian landmass.
In the years before Napoleon invaded Russia in 1812, Russian Tsar Alexander I was criticised for his policies towards the French Emperor, leading to fears that one day he might be ousted. In the Soviet epoch, Nikita Khrushchev's downfall was largely caused by unpredictable behavior on the world stage. And the list goes on, with plenty of examples how the Russians internally debated and reconsidered the country's foreign policy, while on the surface all was static as if no change was forthcoming.
The Russian public today is prevented from questioning Vladimir Putin's foreign policy over the past 19 years. This does not mean that the Russians do not write about Russia's foreign affairs, but it seems that the dose of questioning and possible reconsideration in those discussions is slim.
Yet, there are plenty of reasons why the current Russian foreign policy should be questioned. Over the 19 years of Putin's rule, the Russian influence has seen major setbacks. In 2014, when the Euromaidan took place and Russia grabbed Crimea and supported separatists in Donbass, Kiev became unequivocally pro-western in its foreign policy course. In the same year, Moldova, Ukraine, and Georgia all signed EU association agreements and stepped up military cooperation with NATO members and other western states.
Moscow has also experienced problems with breakaway territories across the former Soviet space. Russia once used the conflicts in Abkhazia, South Ossetia, and Transnistria to curtail the ability of the countries those regions were in to enter the EU and/or NATO, but Moscow is having more and more difficulty maneuvering in so many diverse conflicts. Various actors are trying to play their own games, at times independently of Moscow, while anti-Russian sentiment will always be present among local populations. Geography also complicates Moscow's ability to act decisively. For instance, the Transnistria region, where it has approximately 1,500 troops as peacekeepers, was essentially cut off from Russia once Ukraine closed transit routes through its territory.
To make matters worse, Russian foreign policy setbacks are not limited to the western borderlands or the South Caucasus. Russian influence in the strategically important Central Asia region is also receding. It is true that Moscow remains a predominant military power with military bases in Tajikistan (although China too its own base there) and Kyrgyzstan, but on the economic front, China has strengthened its positions.
There are even unpleasant developments on the cultural level. As the number of Russian speakers decreases around the world, Kazakhstan recently rid itself of the Cyrillic alphabet and replaced it with the Latin one.
On a broader geopolitical level, Russia is feeling pressure from the US and the EU. It is unlikely that the sanctions imposed on Russia will be lifted any time soon.
This gives plenty of reasons why Russia's basic foreign policy assumptions should be reconsidered. The Russian foreign policy is probably still too Eurocentric, and there are now signs that Moscow is becoming Asia-centric. Indeed, Russia should neither position itself as leaning towards Europe nor to the economically vibrant Asia-Pacific region. The Russians should in fact be cooperating equally with all the economic centers across Eurasia.
Russia's geographic position is unique if one considers how many world economic centers it borders on: EU, the Middle East and China, Japan, etc. This potentially allows Moscow to become an economic powerhouse of its own. True, Ukraine and the rest of the former Soviet space are important to the country, but it is also true that Moscow spends too many resources on unnecessary separatist conflicts and the 'prospective' NATO onslaught.
The Russians should also question the most difficult notion: the pursuit of imperial grandeur. However trivial that might sound, the concept of turning Russia into a superpower (derzhava in Russian) should not be a primary goal of any successive government. There should be a clear understanding that a perennial Russian quest for military modernization sucks up most of the revenues and other resources. Instead, the Russians should develop a clear strategy, even grand strategy, based on the fact that first powerful economic incentives should be given to internal economic activity.
This would allow the Russians to be competitive and return to the Eurasian arena as a major global power. No isolation from the outside world is necessary to develop internally; on the contrary, cooperation with Europeans and Americans should not be stopped. However, Russia should take time to rethink its position on the global stage. It should leave what seems impossible to do for many in nowadays Russia (battle for Ukraine, Georgia, etc.) to perhaps return to the same lands as a different, economically and technologically vibrant power in a couple of decades or so.
Author's note: first published in Georgia Today