US-Turkish visa spat: A fight for basic freedoms
Moves by the United States and Turkey that largely ban travel of their nationals between the two countries is about more than two long-standing NATO allies having a spat amid shifting alliances in a volatile part of the world. It is a fight between two leaders, US President Donald J. Trump and his Turkish counterpart, Recep Tayyip Erdogan, confronted with the limitations and fallout of their shared desire to redefine or restrict basic freedoms.
The spat erupted when the US embassy in Ankara announced this weekend that it was suspending the issuance of non-immigrant visas as part of a reassessment of the "commitment of the government of Turkey to the security of U.S. mission facilities and personnel." The embassy stopped short of banning travel by all visa holders.
Hours later, the Turkish Embassy in Washington went a step further by declaring that it had suspended all visa operations for US citizens, effectively banning all US passport holders from travelling to the country. "This measure will apply to sticker visas as well as e-Visas and border visas," the embassy said. Turkey's currency plunged in the wake of the announcement in early morning trading on Asian markets.
The spat is the latest escalation of tensions in a relationship that has been fraying for several years as a result of increasingly authoritarian policies adopted by Mr. Erdogan, differences over the conflict in Syria, US cooperation with Syrian Kurds, the separate indictments in the United States of an Turkish-Iranian businessman on charges of busting sanctions on Iran and 15 Turkish security guards for involvement in a street brawl, and Turkish allegations of US interference in its domestic affairs.
The latest spat highlights the risks of Mr. Trump's empathy for authoritarian and autocratic leaders that contrasts starkly with a stress on basic freedoms and the rule of law adopted by his predecessors. Mr. Trump last month described relations with Turkey as "the closest we've ever been."
The spat amounts to the White House getting a taste of its own medicine of ignoring abuse of human rights by some of its closest allies. As a result, US nationals and government employees have become the victims of seemingly arbitrary crackdowns for political rather than national security reasons that violate basic freedoms and make a mockery of the rule of law.
The spat erupted after Turkey indicted in the last year two Turkish nationals working at US diplomatic missions in the country and detained at least a dozen other US nationals, including a Christian missionary, on charges of having ties to Fethullah Gulen, an aging Turkish preacher who has lived in exile in Pennsylvania for the past two decades.
Mr. Erdogan blames Mr. Gulen, the leader of one of the world's richest Islamic movements and most far-flung education systems, for having last year engineered a failed military attempt to remove him from office. Some 250 people died in the attempt in which dissident Turkish tank commanders fired at the Turkish parliament building in Ankara.
The indictment of the Turkish nationals and arrests of Americans were part of a massive crackdown on government critics that involved the firing up to 150,000 public servants, arrest of tens of thousands, curbing of press freedoms and granting the president wide-ranging powers. Mr. Erdogan has repeatedly justified the crackdown as a legitimate response to the failed coup.
The targeting of Turkish nationals employed by the US government appeared to be a crude attempt to persuade the Trump administration to extradite Mr. Gulen, who has denied having any association with the attempted coup.
The administrations of both Mr Trump and President Barack Obama have rejected Turkish extradition requests because Turkey had provided insufficient evidence to substantiate it's claim that the preacher was responsible for the failed coup.
Mr. Erdogan also wants the release of Reza Zarrab, a Turkish-Iranian businessman with ties to Turkey's ruling elite, who was arrested in Miami last year for helping Iran evade sanctions.
Mr. Erdogan last month suggested that he would be willing to swap Andrew Brunson, the detained missionary who ran a small Protestant church in the coastal city of İzmir, for Mr. Gulen. "'Give us the pastor back,' they say. You have one pastor (Gulen) as well. Give him to us. Then we will try (Mr. Brunson) and give him to you," Mr. Erdogan said.
The spat constitutes a serious deterioration of US Turkish relations at a time that Turkish-backed rebels are battling Islamic militants in Syria's Idlib province. The fighting aims to drive back Al-Qaeda-linked forces and prevent the emergence of a Syrian Kurdish entity on Turkey's border in the wake of a recent Iraqi Kurdish vote for independence. It also comes as Turkey has forged closer ties with Iran to confront Kurdish moves and has stepped up co-operation with Russia in Syria.
Turkey is not the only country to detain US nationals or green card holders. Ola Al-Qaradawi, a 55-year-old research assistant and daughter of controversial Qatar-based religious scholar Yousef al-Qaradawi who has a green card, and her husband, Hossam Khalaf, have been held in solitary confinement since last year. Their only crime appears to be that she is related to a spiritual leader of the Muslim Brotherhood.
The United States has no consular obligations but Congressman Adam Smith, the top Democrat on the powerful House Armed Services Committee, has taken up their case.
Egyptian general-turned-president Abdel Fattah Al-Sisi, who came to power in a military coup in 2013 that toppled the country's first and only democratically elected president, has gone much further than Mr. Erdogan in brutally cracking down on opponents and freedoms.
In a rare break with apparent US neglect of abuse of human rights among its allies, Mr. Trump has cut military aid to Egypt, citing legal restrictions imposed on non-governmental organizations. The real reason was more likely Egypt's relations with North Korea.
The Trump administration has suggested that it would review its aid decision if Egypt breaks off diplomatic relations with North Korea. Acting on US intelligence, Egyptian authorities seized in August a boatload of $23 million worth of rocket-propelled grenades shipped from North Korea and destined for Egypt. Egypt has denied that it was the intended end-user.
To be fair, the repressive policies of Messrs. Erdogan and Al-Sisi as well as Mr. Trump's attitudes towards authoritarianism and autocracy and his efforts to redefine basic freedoms in the United States enjoy the support of segments of their populations.
As a result, the plight of US nationals and government employees in Turkey is unlikely to persuade Mr Trump to return to the more assertive advocacy of basic rights and the rule of law of his predecessors. It does, however, demonstrate that tacit endorsement of authoritarian or autocratic rule is not without risk for US citizens as well as foreign nationals employed by the US government.
Moreover, it suggests that lack of respect for human rights and the rule of law constitutes a slippery slope that ultimately could put US national security interests at risk on a far larger scale. That has been evident since the 2011 popular Arab revolts that has heralded an era of often volatile and violent transition in the Middle East for which no end is in sight. It is a convoluted and bloody process of change that poses multiple, often unpredictable challenges, many of which are exacerbated rather than alleviated by autocratic and authoritarian rule.
US hegemony in crisis, rise of China & Middle Power Coalition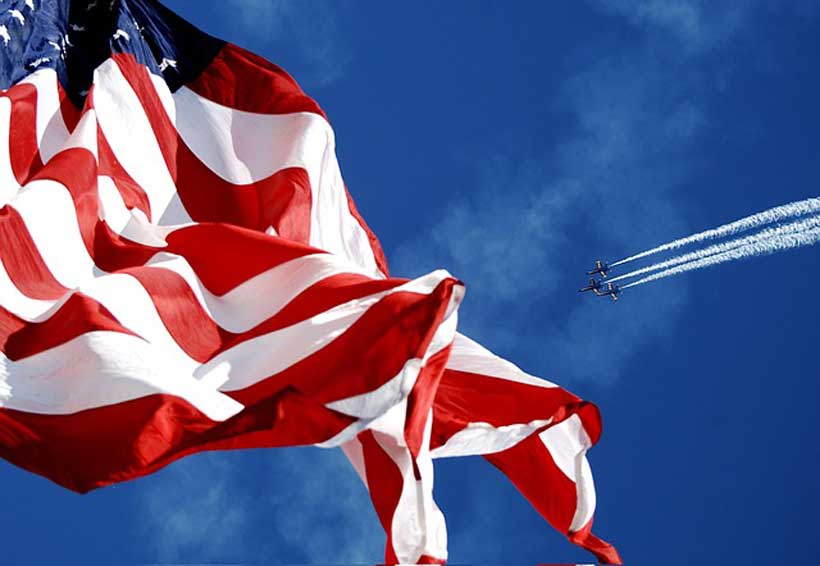 The recent movement of USS Nimitz (CVN 68) via South China Sea and conducting PHOTOEX with the USS Ronald Reagan (CVN 76) Carrier Strike Groups on 6thof July as well as the cooperative exercises with the Indian Navy in the Indian Ocean showcase in BOLD CAPITAL LETTERS shifting theatres of geopolitical confrontation towards Indo-Pacific. Accelerated by the current COVID pandemic, China's aggressive posturing & the USA's haphazard foreign policy under Donald Trump has compromised the USA's hub & spoke model of bilateral relationships in the Indo-Pacific. Although Xi Jinping in an interview stated that the Pacific Ocean is large enough for both China and the USA to co-exist, however, 2020 has shown that the Chinese pragmatism may have been a sugarcoated lie to stall any immediate confrontation.
The establishment of US hegemony in East Asia was a long-drawn process, starting from Wanghia Treaty towards Washington Conference, 1921 & culminating in San Francisco System (Hub & Spokes architecture). One thing which is very American is that they found ways to maximize economic profits and were not interested in direct colonialization (exceptions being the Philippines and Sandwich Islands). How the USA established itself as an East Asian hegemon without colonial presence was possible because of its hub and spokes model of bilateral treaties. In the following writeup we will try to answer questions like, why & how did this system came to being? How effective was it in the Cold War Era and after the end of it? How the architecture is facing challenges?
San Francisco System (Hub & Spokes Model)
The definition of this model is best described by Victor D. Cha in his work Powerplay: The Origins of the American Alliance System in Asia. It goes "Hub & Spoke Model is defined as a set of tightly held and exclusive, one-to-one bilateral partnerships with countries in the region. Like a bicycle wheel, each of these allies and partners constituted "spokes" connected with the central hub (the United States), but with few connections between the spokes."
The situation post second world war was a world of doubts and apprehensions. Nobody trusted Japan and were asking for reparations from the Japanese. These nations (New Zealand, Australia and many other South East Asian region) saw the way United States handled Japan too lenient. However, the policymakers very well understood that it was the only way forward and the only way to see the history not repeat itself. The United States made itself the exclusive partner of countries that were distrustful of one another, which afforded it a great deal of leeway and advantage in these relationships (example can be given of making Australia & New Zealand buy Japanese products, providing a consumer market for Japanese economic redevelopment as well as providing a vent for future normalization).
Why & How did this system came to being?
Let us take the example of Japan in the post-war period to understand the establishment of Hub & Scope architecture. The advent of the Cold War compelled the United States to think more strategically and long-term about the Japan project. In 1947, President Harry S. Truman pledged that the United States would help any nation resist communism in order to prevent its spread. His policy of containment is known as the Truman Doctrine. The institutional design choices for a relationship with Japan were wideranging & depended on the thinkers who were Douglas MacArthur, George Kennan, John Foster Dulles and Eisenhower. The only certainty was that Japan was going to play a pivotal role in USA's East Asian Policy and containment of communism from the eastern flank.
At one end of the policy spectrum was a neutralization approach, which amounted to a protracted occupation and complete demilitarization and political neutralization of Japan. At the other end was a rearmament approach, which called for the early signing of a peace treaty and encouragement of rebuilding Japanese security capabilities such that it could balance against the emerging communist threat. Neither worked for US interests, which focused on three immediate needs—to prevent Japan from becoming a revisionist power again; to deny it to communist influence; and, not unlike its plans for Korea and Taiwan, to ensure that the United States had absolute control over Japan's postwar disposition.
Strategic thinkers ultimately determined that the best sort of security institution to achieve these objectives was a bilateral alliance with Japan (In his memoirs, MacArthur recounts relaying the initial policy to his staff in late Aug'45: "First, destroy the military power. Punish war criminals. Build the structure of representative government. Modernize the constitution. Hold free elections. Enfranchise women. Release political prisoners. Liberate the farmers. Establish a free labor movement. Encourage a free economy. Abolish police oppression. Develop a free and responsible press. Liberalize education. Decentralize political power. Separate the church from state."[1]
The US foreign policy changed drastically after George F. Kennan urged that "Economic recovery should be made the prime objective of United States policy in Japan for the coming period"[2]. However, like the USA in a steadfast manner moved towards a bilateral alliance with Japan, other East and South-East Asian countries who had faced the Japanese onslaught were against it and even criticized in different capacities any attempt by the US to bring about an alliance of these states which included Japan.
At the San Francisco Conference in September 1951 the US signed the US-Japan treaty of Mutual Cooperation and Security. Later on, it moved to sign a Mutual Defenses Treaty with the Philippines in August 1951, the US-Republic of Korea Defense treaty with Republic of Korea in October 1953, and the US-Republic of China security treaty with China in December 1954. With these treaties the US was able to construct the Hub and Spokes System[3].With this USA was able to control East Asian Economic their foreign policy in general without having to invest capital, military, etc. at a similar level to the colonialists and imperialists of the 19th and early 20th century.
Network power is also sometimes operationalized as bargaining strength. A central "node" (state) with interconnections within a cluster of states & between clusters has bargaining strength granted to it solely by its position. This was where the United States sat in Asia, allowing it great leverage in negotiations with and between its Asian partners and allies. Moreover, the states in the network lacked "exit" options or the possibility to "delink." For the period of the cold war, it was the perpetual threat of communism and in addition to it the economic benefits were plenty to even consider delinking.
End of Cold War & the contemporary world
The Neo-realist theorists had exclaimed in the 80s that Bi-polar world order of cold war is the most stable one which has ever existed. However, the collapse of USSR which no one expected suddenly formalized and was a reality. With the biggest threat of communism gone, the void of security requirement was filled with increased trade and commercial relations among the USA and its allies in East Asia. Although the USA has been enjoying the position of the hegemon all this time even after the cold war, the rise of China in many ways is challenging the position of the USA.
All this while when USA was embroiled mostly in the Middle East, China was fast becoming a large manufacturing hub. With its acceptance into the World Trade Organization, a slew of markets opened and a cycle of increasing demand -> increased manufacturing -> increasing supply -> increasing Purchasing Power Parity (PPP) -> increasing domestic consumer demand led to further increased production as well as supply. This growth was exponential & with the improved infrastructure & skilled human resource. Riding high on the developmental wave, China became more and more confident in itself. The transition in its language for defining its foreign policy can be considered a way to judged China's confidence and intention at the same time. It transitioned from "hide your strength & bide your time" to "peaceful rise of China" and now under Xi Jinping, the four comprehensives: "comprehensively building a moderately prosperous society, comprehensively deepen reform, comprehensively implement the rule of law and comprehensively strengthen Party discipline"; In his first speech Xi Jinping also talked about 'China dream: the great renewal of Chinese nation'.
Contrary to Western beliefs 'the Chinese assimilation into the international supply chains, will lead to political opening up of People's Republic of China' and learning from the disaster of the policies that USSR's Glasnost and Perestroika, they have quite successfully maintained the CCP's control politically and showing a façade of private company Huawei being a good example. With everyone turning its blind eye China continued on pursuing scrupulous tactics and jeopardizing the international rules of the game be it devaluing currency or other things. By the time the world took notice of China, it was already an economic powerhouse. After the 2008 Economic crisis that his West disproportionately, saw China coming to the center stage of world politics.
Let us look at some statistics to understand what was behind China's assertiveness and confidence. To put things into perspective (in comparison to the USA), China holds 1.1 Trillion USD somewhat equal to or more than what Japan holds. China has a nominal GDP of 14.14 Trillion USD (second only to USA), GDP (PPP) of 27.307 Trillion USD (ranking 1st). Its exports measured a whopping 2.5 Trillion USD, with USA being its largest trading partner which consumes about 19.25% of the overall exports.
Backed up with the unprecedented economic success, China has slowly yet steadily built its own sphere of influence. Till recently, a view propounded by Wang Dong was that China is employing a hedging strategy against USA. He defines hedging as "an insurance strategy that aims at reducing or minimizing risks arising from the uncertainties in the system, increasing freedom of maneuver, diversifying strategic options, and shaping the preferences of adversaries. It is a portfolio or mixed strategy that consists of both cooperative and competitive strategic instruments ranging from engagement and enmeshment, all the way up to balancing."
It can be read in a subtle way as, China wants to reclaim its centrality and if it is not in a position to fulfil that in the near future, hedging is a way to ensure it in the long run. The Chinese have been encroaching on the US sphere of influence all the while US was busy in its costly enterprises in Middle East & Afghanistan. The Chinese have marketed CNS (Chinese Partnership Network) as the scholar Zhou Yiqi has termed it, is a circle of friends looking for prospering together in a free market promoting, multi-polar world order. Many countries even believed it, as the same author explains how, many of the members of United States' Alliance System (UAS) have joined in the China's "Circle of friends".
The Chinese approach to create a clique of Economic partners, be it bilateral or multilateral, ex. ASEAN, Australia, European Union, SCO (Shanghai CO-operation Organization), BRICS, RCEP, etc. These multilateral organizations some created by Chinese participation and others have intensive trade relations with China. The Chinese learnt a lot from the United States, they initially entered multilateral forums to increase their presence and economic activities as well. In situations when it is difficult to make favorable arrangements, it starts to reach-out bilaterally with the member states, weakening the multilateral forum and making weaker states in the forum dependent on China. The best example I can think of is 17+1 dialogue, which is carved out of European Union Eastern European member countries. And in a way acting as a forum for, one, bypassing the European Union and two, influencing European Union's functioning and decisions.
Can the Liberal Institutional World Order be saved?
The question is very obvious after looking at the facts and the obvious departure (in parts) of the USA from being the world's policeman. It may change coming November, yet, many of the treaty allies and friends of USA have come to a reckoning that it is disastrous to entirely depend on the US for maintaining the security and status quo in the face of hyper-nationalist and overtly confident China. The concept of a middle power coalition can be worked to create a counter weight to the Chinese dominance and restructuring the UN Security Council to accommodate G4 countries can be a start. Giving teeth to Quad, countering China in ASEAN, Indo-Pacific, Africa and Europe will be a challenge that the middle powers need to take head-on if they want to save the order preemptively. In the near future, China may create a bipolar world or if not so, may well create its own East Asian order. The only thing that can stop China from dreaming of bringing the myth of Middle Kingdom into reality, is the emergence of a middle power structure, which is built in principle with the existing structures created by the USA in last 70 years, providing much needed strength to the structure.
However, change is imminent and as Henry Kissinger says "the viability of any international order depends on how effectively it maintains the balance between legitimacy and power. Both are subject to evolution and change. However, when this balance is disturbed, the limiting mechanisms fail, which gives room to unbounded ambitions and unrestrained actions by some of the global actors; a reign of chaos begins, which lasts until a new order is established."[4]
---
[1]Cha, Victor. 2016. Powerplay: The Origins of the American Alliance System in Asia. 123-124
[2] Ibid 127-128
[3]Tan, See Sang. 2004. Asia-Pacific Security Cooperation: National Interests and Regional Order. M.E. Sharpe. 9.
[4]Henry Kissinger, World Order: Reflections on the Character of Nations and the Course of History (London: Allen Lane, 2014)
India and Brazil Are Now the Global Worst Coronavirus Nations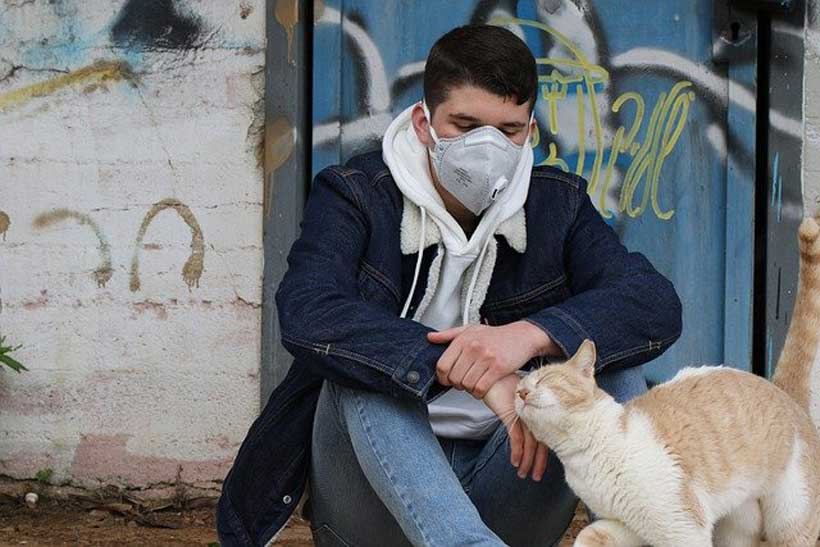 India and Brazil have now overtaken the United States as the world's worst performers at controlling the cononavirus-19 plague.
The chart of the numbers of daily new cases in India shows the daily count soaring more than in any other country except Brazil, whereas in the United States, the daily number of new cases has plateaued ever since it hit 72,278 on July 10th, three weeks ago.
Right now, the "Tot Cases/1M pop" are 14,207 in USA, 12,537 in Brazil, and only 1,229 in India; so, clearly, India has much farther yet to go on this than do either of the other worst-three Covid-19 nations.
The "Deaths/1M pop" are 473 in USA, 435 in Brazil, and only 26 in India; so, on that measure, also, India's situation will be becoming vastly worse, whereas both USA and Brazil might have their worst behind them on this. However, because Brazil's daily new cases seem to be exploding almost at the same rate as in India, one can reasonably expect Brazil's 435 to rise above America's 473, but India's 26 will probably not (unless India's sharp rise in cases continues for a long time). Consequently, Brazil could turn out to be the worst of all the world's Covid-19 hells.
At the opposite end, the world's best Covid-19 countries, as measured on "Tot Cases/1M pop," are, in order starting with the best: Laos, Myanmar, Vietnam, Papua, Tanzania, Cambodia, Taiwan, Uganda, Burundi, Angola, Syria, Niger, Thailand, Burkina Faso, Chad, Yemen, China, Mozambique, Democratic Republic of Congo, Togo, Jordan, Mali, Tunisia, Sri Lanka, Benin, Ethiopia, Rwanda, Somalia, South Sudan, Nogeria, Zimbabwe, Malawi, Sierra Leone, Cuba, Liberia, Japan, Sudan, Malaysia, and South Korea, all of which nations have fewer than 280 cases per million population and have populations that are higher than 5 million people (my cut-off-point). Some of these nations are in civil wars which cause few people to want to visit them; some aren't much participating in international trade and therefore have little traffic with foreigners; some are terribly poor and therefore have almost no tourist industry, others might soon burst out with soaring increases in cases or deaths. But some of these countries are just doing a spectacularly outstanding job of protecting their populations.
On July 25th, I headlined "THE LANCET Praises Chinese Model for Coronavirus Policies" and listed the rates both for cases and for deaths in the world's best-performing countries as of that date, and China was the 18th-best country on cases, and 25th-best on deaths, out of the 124 countries that had 5 million or more population. (The 91 countries which were smaller were not being counted.) Today, China still is 18th-best on cases, and 25th-best on deaths. Out of the same 124 countries, U.S. is the 3rd-worst on cases, and is the 8th-worst on deaths. On cases, Chile is the worst at 18,593, and Oman is second-to-worst at 15,473. U.S., at third-worst, is 14,185. On deaths, Belgium is the worst, at 849, and UK is 2nd-worst at 679. Spain is 3rd at 608, Italy is 4th at 581, Peru is 5th at 576, Sweden is 6th at 568, Chile is 7th at 494. And U.S. is the 8th-worst at 472. However, out of all of the bad countries, only India and Brazil are still accelerating into coronavirus-19 hell. Consequently, it might be reasonable to expect both of them to achieve ultimately 18,593 on cases, and 849 on deaths. For India, that would be, on cases, at 18,593 cases per million and a population of 1,381 million, 1,381×18,593 cases, or 25,676,933 cases. On deaths, at 849 per million of population, it would be 849×1,381 deaths, or 1,172,469 deaths. Right now, the U.S. has 4.7 million cases and 156,612 deaths. India's population is 4.17 times larger than America's. India is probably at the start of its ascent into this infection. The believers in herd immunity for coronavirus-19 should relocate themselves to places such as India and Brazil, for their safety, because those are the places that will have the highest immunity.
In fact, CNN on July 26th bannered "India's PM says the country's fight against Covid-19 has proven the world wrong" and opened their stenography from India's Government:
Indian Prime Minister Narendra Modi has claimed that his country's response to the pandemic has defied global expectations.
"The way Indians came together to fight against coronavirus in the last few months, we have proved the world wrong," Modi said Sunday, while delivering his monthly radio address to the nation.
India has the third-highest number of virus cases worldwide, with more than 1.3 million recorded instances of Covid-19 and 32,060 deaths, according to Johns Hopkins University.
Modi claimed the coronavirus recovery rate was better in India than in other countries but warned that the threat of the disease remained.
"We need to remain vigilant. We have to remember that coronavirus is still as dangerous as it was in the beginning," he added.
Is it really true that "the coronavirus recovery rate was better in India than in other countries"? In India it is 97%, and that is higher than the 94% global recovery-rate. Brazil's is 95%. America's is 94%. So, at least Modi didn't lie about that. Maybe some day, America's performance on recovery-rate will be as good as India's is. China's recovery-rate is likewise 94%. So, India's healthcare system does seem to be better than average — better than China's, better than America's, and better than the global average, at least on this. And a little better than Brazil's, which itself is 1% better than the global average. However, Vietnam, for example, has a 99.6% recovery-rate, and Venezuela, which is not that good but among the best-performing nations, has a 98.5% recovery-rate.
The key isn't so much the healthcare system, as it is the public health system. And that's quite evidently poor in all three of the worst-performing countries: India, Brazil, and U.S.
Values First: A Grand Strategy for Joe Biden
V.P. Biden has shared a comprehensive foreign policy agenda. First the good news; even a casual reading of the to do list on the agenda clearly sends the message that if Joe Biden becomes president then there will be a significant departure from the current policy that conflates our national interest and the President's self-interest. Now the bad news; Biden's foreign policy agenda reads more like a laundry list of all good things that most people would like. It has catchy slogans such as – dignified leadership at home and respected leadership on the world stage — but it is not a plan.

President Trump's America First strategy has made America alone, less influential, less inspiring and behind on many key issues. In order to engender a day-one foreign policy course correction Joe Biden needs a well-crafted and crystal-clear grand strategy. Unlike run of the mill foreign policy agendas, grand strategies are visions that match values and capacity with goals and means. Here I outline a grand strategy that is within the broad parameters of Biden's agenda. I do so by prioritizing the following five goals:
#1. Values First: V.P Biden in his agenda promises that "he will advance the security, prosperity, and values of the United States". I recommend that he place values first. He can than call it The Values First approach to U.S. global engagement. Our security is threatened not by states but by pandemics and climate change and our economy though dented by neglect, tax cuts, inequity and the pandemic is still fundamentally strong producing 23% of the global GDP. What the Trump administration has weakened most is the relationship between our foreign policy and values such as democracy, rule of law, sense of justice, international cooperation and faith in diplomacy. While the Biden agenda does touch upon the idea of restoring moral leadership, it does so mostly in the context of our immigration policy. Our values should constitute the heart and soul of our grand strategy, not just an item on the list. Biden must send the message to the world in his inauguration speech that there is a new dealmaker in town and no values will be compromised in future transactions.
#2. Rebuild Department of State: We must restore the institutions that in the past served America's diplomatic needs. The Biden agenda claims that "use of force shall be our last resort" and that too only to protect vital interests and only with informed consent of Americans. Fantastic. But if force is the last option then our capacity for diplomacy must be strengthened. William Burns article in the Foreign Affairs, "The Demolition of U.S. Diplomacy", outlines how much damage needs to be repaired in our diplomatic capabilities. Unless the State Department and its adjuncts, such as the US Institute of Peace, grants for public diplomacy and centers for research in the areas of peace, peace building and conflict resolution are infused with talent and cash no immediate progress will be possible. Ramping up diplomatic capacity sends the signal to the world that the old America is back and diplomacy is in currency again.
#3. Restore our Soft Power: Joe Nye recently argued in The New York Times that rather than making America great, the Trump foreign policy had seriously eroded our soft power. According to the index Soft Power 30, the U.S. currently ranked fifth amongst the top 30 countries whose soft power it tracks. Under President Obama by 2016 the U.S. had regained the numero uno position. The Biden agenda touches on this issue when it promises that "the United States must lead not just with the example of power, but the power of our example". When soft power declines, we are compelled to use hard power. Soft power is an indirect measure of hegemony and when that is eroded ugly brute domination is the only means to achieving our goals. No one likes a bully and nations will begin to align against us if we use hard power all the time. One can see how China and Russia, China and Iran are already cozying up.
#4. Re-engage and rebuild the international order: The biggest victim of the Trump foreign policy has been the international order. U.S. has withdrawn from international treaties like the Paris climate accord, the Iran nuclear deal, and international organizations like the World Health Organization, UN Human Rights Council and UNESCO. Under President Trump, the U.S. has turned its back on multilateralism and on its allies; weakening the international order and drastically diminishing U.S. global leadership. Look at the world today dealing with the biggest current challenge, the Covid19 pandemic, it is doing so without the U.S. This is neither good for the world nor for the U.S. Only China benefits from this. More and more nations are now turning to China for guidance and assistance during the current crises.
One way in which US leadership as well as international cooperation can be rebooted is by giving the climate crisis its due. The climate change crisis is an existential threat to all of humanity. Shift the global security conversation from national security to planetary security. Biden's plan places it in the last paragraph of a long manifesto. He does have a separate plan for it, but it needs to be integrated into the grand strategy. Making the security of all an American agenda, will not only refocus US energies to address the crisis but also restore our global preeminence.
5. China Policy: Any articulation of a U.S. grand strategy must recognize that China with much enhanced military capabilities and a strong economy is now competing with the US for global leadership. It is also providing an alternate model of governance and development, a model based on political authoritarianism combined with mercantilist capitalism. It presents a challenge not just to US global preeminence but also to the values of democracy and human rights. The Biden agenda on China is neither clear nor compelling. Joe Biden foreign policy agenda needs to be more assertive with regards to China. This is not the time to be coy.
A firm approach towards China will also allow Biden to highlight the value gap between the US and China. A Values First foreign policy can help Biden stand apart from both President Trump and China.