The Indian Economy 2010 to 2017: A study of the Spectacular Jig-Saw
Authors: Krishna Raghav Chaturvedi & Vikas
Economics is a strange subject. There are many ways to define economics. The father of Economics Adam Smith characterized Economics as "An inquiry into the nature and cause of wealth of nations". However, there is no concrete definition as no single definition is globally accepted.
So it's prudent to have an idea about what Economics is rather than looking for a definition. The stretch of economics is vast. It may talk about some rare yet valuable source like diamond and also vastly abundant resources like air. By virtue of its scarcity, a diamond is priced high and as air is abundant so it has no price. But while we can live without diamonds, can we live without air? No doubt, this is why air is priceless and people are yet to put a price on air. Adam Smith's studies showed that "the things which have greater value in exchange has almost negligible value in use and vice versa". Another example water, it has great value for us. We can't live without it, but hardly can we buy anything by bartering it. But as the human tendency is to care for scarce more so Economics and by extension, economists talk about scarcity more often than not. This is where sometimes, even a learned Economist falters in his quest to understand "real economics" and finds the need to go back to his books. At other times, even a less literate chai-walla comes up with the most ingenious of the solutions to the most typical of challenges. This may be because we tend to see "Economics" as a subject, like Physics, Chemistry or Biology with some rigid laws and theorems. However, even the laws of Physics seem to change in certain cases. Economics, on the other hand, can and should never be seen in isolation. There is caste economics, political economics, regional economics, behavioral economics, national economics, sub-divisional economics and much more. This is where many economists fail and this is where some from the real grass roots really shine.
There has been a lot of buzz about the recent slowdown in the Indian GDP growth. While the GDP growth slowdown can certainly be linked to the twin shocks of Demonetization and the implementation of the Goods & Services tax (GST), critics of the present dispensation are presenting it as an Armageddon. Yes, Economy is Economics at play in a certain region, the certain region here in question being India. Demonetization was a behavioral change and the GST, a structural change. Such radical and far reaching changes are going to have an impact on the economy and yes, they have had their pound of the flesh. But to decry the entire process and denounce the present ruling dispensation as inept requires a special kind of narrow mindedness and selective criticism, a behavioral trait that is common with the critics of the ruling political party of India, the Bhartiya Janta Party (BJP) and its leader, Shri Narendra Modi.
True, as the critics claim, the economic growth has slowed. True, jobs are been created at an abysmal rate. True, present government measure's aimed at boosting manufacturing (Make in India) and promoting job creation (Start-up India, MUDRA etc.) have failed, some quite spectacularly. True, these signs do not bode well for the Indian economy, nor in the short term and certainly never will in the long run. Yes, the ruling National Democratic Alliance (NDA) is at fault here. But not for making a mess of the economy, for which their predecessor, the United Progressive Alliance (UPA) deserves full credit but for failing to bring out a white paper on the state of the economy when they took the reins of the Indian Government in 2014. For failing to show the public the true grim picture of which the UPA government left us in and the hell hole we had dug for ourselves with continuous tax evasion, black marketing and numerous scams which had dominated the public discourse (2G, Coalgate etc.) before 2014. And this is why, their defense of this lag in growth is being questioned and this is why, the present ruling dispensation and the prime minister, Shri Narendra Modi and his finance Minister, Shri Arun Jaitley must provide answers.
While this article can be far from a white paper on the state of the Indian economy in 2014 at time of the transition from the UPA to the NDA, it will no doubt portray the truth of the times and endeavor to expose the fallacies of both for the time period 2010-2017.
While GDP growth has often and more often, wrongly, cited as the criteria for growth of a country, such a calculation is far from perfect and there is a pertinent need to align growth with human parameters like living Indexes, Education, Distribution of Wealth rather than only the gross domestic value of all products and services in a country. Recently, a quarterly GDP "Growth rate" of 5.7% is cited as a slowdown (true, it a slowdown but only temporary) or a "crash landing" recession (though I doubt the critics claiming this even know the meaning of a recession). Such irrational and biased thinking is uncalled for and while, there is truth that the GDP growth has slowed, it is nowhere near the Armageddon being projected by the critics, prominent among which is the former Prime Minister of India and a very noted economist, Dr. Manmohan Singh-ji. He claimed and quoted that the GDP will suffer a contraction by atleast 2% points in wake of the Demonetization exercise. The Demonetization, an exercise in which the current Indian Prime Minister, Shri Narendra Modi-ji effectively made approx. 85% of the Indian currency redundant in a bid to attack black money hoarders, formalize the economy, cripple naxalism & terrorism, promote a cash-less economy, a digital economy and send out a strong message to the common people of India that the present ruling dispensation is serious in its bid to curb corruption.
While complete picture of the after-effects of the exercise is yet to be revealed, one thing is clear. Dr Manmohan Singh-ji was wrong. NO, the economy did not decline. No, it is neither prudent nor good economics to declare Demonetization a failure. But yes, as per the IT returns data, more taxpayers are now part of the formal economy. Certain news (unverified) emerged that poor people hired as mules to convert ill-gotten cash of some corrupt folk defrauded them of their wealth. Some mules completely decamped with the money of the corrupt. In my hometown, the state capital of India's most populous sub-division, for the entire 50 day duration of cash exchange, not a single laborer was found in want of work. All had been hired to exchange cash from multiple banks in lieu of a daily wage. Shri Arun Shourie-ji, a noted economist and a past supporter of PM Modi has called the demonetization as the world's biggest money-laundering scheme, I have no qualms in saying that it is indeed the world's biggest public redistribution of wealth. While there is no reliable parameter to gauge corruption, one thing is for certain, the wrong doers will now have to think twice before thinking about stashing away their ill-gotten cash.
Inflation is an important parameter in a country's economic growth. While the word may ring some negative connotations in our mind when heard of, it is not all bad. Like everything, too much of inflation is bad. It retards growth as buyers defer or cancel purchases as the products are too expensive, strangling the manufacturing and slowing the economy. Too little of inflation or negative inflation (Deflation) is also bad, as purchasers for various goods and services are hit by complacency, postponing purchases in hopes of more fall in prices, further constraining the demand and causing more fall in prices. Lower-than-expected inflation furthers the actual burden of debts. The lenders may benefit. However as they are more likely to save than borrowers, demand is overall reduced. It also increases rigidity in the human resources market. Workers are resistant to wage cuts in their wages, but inflation lets firms cut real wages by freezing pay in nominal terms. Deflation, by contrast, makes this problem worse (The Economist, Jan 2015). Hence, there is a need to hit the sweet spot, the right value of inflation that will ensure not only growth but also, cost less of the citizens of the state.
It is evident here from the presented data that the inflation under the UPA government was high (at least twice and possible more in the double digits). This is a cause of concern. Here this is why it is cause of concern. Suppose you earn a hundred rupee per month (GDP). Your expenses are also a hundred rupees. Now, if in the next your wage registers a growth of 8% (GDP Growth) i.e. it becomes a 108 rupees, is it a cause of jubilation? Certainly yes but then you realize that your expenses have risen by 10% (inflation). Simply said, nominal growth reduced to the base year is the real growth. This is where the current critics, especially, the former Finance Minister, Shri P. Chidambaram are wrong. In his time under UPA, the growth rate of April-June quarter of 2014 (the transition from UPA to NDA), the existent gap between real and nominal GDP was as high (by some calculations, as high as 6.5% (Jagannathan, Jun 2015, Firstpost)). Simply put, half the growth under UPA was pure inflation. This gap started to narrow every quarter after the NDA took charge, falling to 5.2 percent in Q2, 1.5 percent in Q3 and finally to a minuscule 0.2 percent in Q4 of 2015. This Narrowing of the gap between the real and the nominal growth rates tells us exactly two stories – a positive one about the NDA's and Modi's big success in killing inflation even when the monsoons were weak and a comparatively less positive one on the industry's inability to raise prices – which is good for consumers, but bad for profitability, investment and market wealth creation.
Share markets are a virtual representation of growth of the top companies of the country. Seen here is a growth of the Indian Bombay Stock Exchange for the period of 2012-2017. It must be noted that fluctuations in the stock market can have a profound economic impact on the country's economy and everyday lives of people. A collapse in the share prices has the potential to cause widespread economic disruption. Most famous of this all is the stock market crash of 1929 which triggered the great depression of the 1930s. In everyday terms, the stock market directly impacts the people's wealth creation, pension funds, investor confidence and further critical investment. The Indian stock market has bloomed and touched new heights under the present ruling dispensation. The critics have been quick to point out that such a growth is meaningless until it is evident on the ground. Yes, exports have reduced. But unlike what the critics portray, exports have not been hit as hard by the twin shocks and while data for 2017 is yet to come, it is a general feeling that growth will observed as already, the numbers are too low to fall any further. There are reports that Indian exports have risen for the 12th straight month, touching just over USD 21 billion in the month of September (partially propelled by the phenomenal growth of Petroleum products and Chemical products export). Pessimists, however, in their bid to defame the ruling government would also like to point that our imports are increasing too. True, our imports have reached a near high of approx. USD 33 Billion (again a major chunk of the import is crude oil and gold). But on the bright side, our foreign exchange reserves have reached an all-time of USD 400 billion.
Such a huge cash pile is enough to cover for all imports for over 10 months and possibly more. Also, while it is true that the current account deficit has widened in the past four months, it is nowhere near as severe as the royal mess we were in the past. Even in the recent months, the CAD anomaly is mainly due to a sharp uptick in Gold imports (thank you Indian Aunties, who allegedly own more gold than most sovereign nations).
Pessimists are also pointing towards a lack of private spending and need for investment from alternative sources. Private investment in the country is hampered by the twin balance sheet problem (courtesy the past regime) and ever worsening NPA crisis, which restricts a financial institution's lending ability (again, Thank you UPA). Yes, merchandise exports have fallen a bit and lending has taken a minor hit but this is reaction of the system adjusting to the changes, nothing more.
As stated earlier, GST was a structural change, revamping and overhauling the entire Indian indirect tax system. Modi deserves full points for his efforts to get a country as politically and culturally diverse as India on a single table and pass a radical bill like GST. While he was a chief minister in Gujarat, he found the UPA proposed form of GST indigestible for his state, a major manufacturing powerhouse. As the Prime Minister, he has ensured that even after the implementation of GST, the states losing revenue will be compensated for a short-period to accrue additional sources of revenue. His critics call him a hypocrite but all he has shown is a true maturity. He took a radical idea, ironed out the rough edges. He made it practical for implementation and went out of his way to get his rivals onboard for the passing of the GST bill. The implementation, like all things rest, is full of glitches but the official mechanism is tackling the problem both reactively and proactively. The situation will only improve in the coming future. It's hilarious how the critics of Modi and an army of online trolls venerate any and every source that speaks against the ruling dispensation but even calls a venerable organization like the World Bank "biased" because of its favorable outlook of the GST. Furthermore, the sales of two wheelers, certain cars has already been recorded higher than before and collections under GST are improving and meeting their targets. Yes, GST is working.
The Demonetization was a necessary exercise. One can argue that the Indian economy was weak, or dead or hale & hearty but the timing was so perfect. With anyone even catching wind of his intentions and holding fast even when all seemed lost, in one stroke and by mere words, Modi had put the fear of law back into the corrupt. People were encouraged to come forward, report their ill-gotten cash, pay a stiff penalty and let bygones be bygones. Some did take this easy way out. This was a carrot. Now, it times for the stick. Shell corporations are identified. Action has already been taken against the directors of multiple shell companies established only to launder money. Any disproportionality of income and deposits if established, leads to a notice from the income tax department notice and further inquiry. It is painful. The Indian Income tax department like all its counterparts across the globe is despised and for good reason, it is a broadsword, not a scalpel. But we need a broadsword, now that corruption and tax evasion has become an everyday part in an Indian lives.
To conclude, while the Indian economy is slowed by the twin shocks, it is resilient and in capable hands. The pessimists may have their trends but things were bad, even worse before (in the UPA as evident by the data presented here) and now that things are finally starting to smoothen, we are bound to regain our top spot as the world's fastest growing nation. The Indian economy is a jig-saw, complex pieces dominated by regions, cultures and festivals. It is a folly to see one in isolation or use the data of a 1-2 quarters and portend grim warnings. Diwali, the Indian festival of light is fast approaching. Let this occasion be the mark of a new India, an era of economic growth and prosperity for all. The UPA government, it too had its moments of glory and yes they were aplenty, had made a grand mess of the economy and its effects persist till this date. The lack of investment in roads and railways is costing us today in terms of time, lives and growth. Their numerous scams had bankrupted the country and virtually emptied our coffers. Modi is lucky. He only has to outperform a three legged donkey. It is up to him whether he will turn the Indian Economy into a prancing pony or a galloping steed. By the looks of it, we already are a prancing pony. But can he make us the galloping steed. Unfortunately, only time will answer this, with any certainty.
---
The author is neither an economist nor claims to be one.
Vikas is pursuing his PhD from the Department of Management Studies, Rajiv Gandhi Institute of Petroleum Technology, Jais
The views expressed by the authors above are personal. The authors declare that all sources used in the above article are freely accessible on the internet. The images are snapshots of existing accessible data, sources of which have been acknowledged beneath every image. The authors declare no competing financial interest.
Connectivity now. Boosting flows of people, information, energy, goods and services
On April 8, St Petersburg hosted the 12th Northern Dimension Forum. This forum, established in 2007, is a major annual corporate business event for cooperative policy and brings business directors and potential investors from Russia and the European Union including the Baltics, and Scandinavia.
The forum was organized by the Northern Dimension Business Council in cooperation with the Association of European Businesses, the Graduate School of Management at St Petersburg State University and the Skolkovo Moscow School of Management.
This forum was devoted to the theme: "Connectivity now. Boosting flows of people, information, energy, goods and services." It was attended by over 400 representatives of Russian and foreign business circles, government agencies and scientific, education and non-governmental organizations.
Leading business experts of the partnerships of the Northern Dimension, the Institute and the Association of European Businesses discussed topical issues and opportunities for promoting cooperation in environmental protection, the circular economy, energy efficiency, transport and logistics, healthcare digitization, efforts to overcome the aftereffects of the coronavirus pandemic and creative industries.
As expected, the forum helps to take another major step forward in discussing many strategic spheres of business between Russia and those regions. There were plenary meetings as well as sessions working groups. Despite the contradictory signals between Russia and the European Union, it was another opportunity to have some fruitful dialogue, especially in the current difficult conditions, – develop solutions on a wide range of cooperation issues in the North of Europe.
On the other hand, business institutions and the entire system of economic relations are still evolving for these years, indicating that there is no alternative to reasonable cooperation. It is however necessary to find common business language in the fields and other spheres of crucial importance for international cooperation.
Russian Foreign Ministry's report pointed out to a diversified and multifaceted nature of regional cooperation in Northern Europe. It said the important components include the programs of cross-border and interregional cooperation between Russia and EU countries (Poland, Lithuania, Latvia, Estonia, Finland and Sweden), plus Norway.
There are programs underway within the framework of the current budget cycle that involves over 500 Russian project partners, and new programs are being prepared for the next seven-year period.
They reaffirmed their willingness to broaden versatile and mutually beneficial cooperation for the sustainable development of Europe. It emerged from a number of reports during the forum that trade and economic relations are now remarkably expanding between the European Union and Russia.
Over the years, the business growth has been driven by the efforts of the business community. This has also to do with the quality of economic exchanges and investment, businesses' interest in expanding to new markets, and their confidence that these markets provide drivers for economic growth. Admittedly, trade decreased for various reasons since 2013, it then reached $417 billion, but later shrank to a mere $200 billion.
North Macedonia's Journey to the EU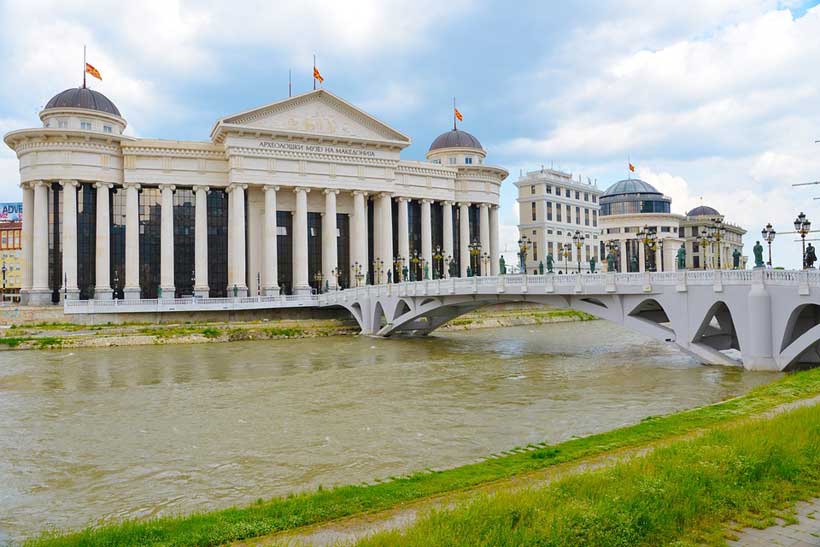 Prime Minister Zoran Zaev's new cabinet is confronted with a number of economic challenges, exacerbated by the economic hit to the global economy caused by the pandemic In 2021, North Macedonia will take economic decisions that will shape the course of the country's future.
The issues Skopje faces
Despite a modest population of 2-million, North Macedonia repeatedly makes headlines, often due to apparently intractable disputes with neighbouring countries. Athens's trade embargo imposed on North Macedonia in the 1990s marked the start of a 27 year deadlock between the two countries, which ultimately stalled North Macedonia's accession to the EU. Only recently did Skopje resolve the dispute with neighbouring Greece over its official name which Greece had previously taken issue with due to the fact that 'Macedonia' is also a region of Greece, and the use of this name was interpreted by Greece to be an assertion of territorial ambitions in the region.
This dispute affected the country's other diplomatic ventures. In 1999, North Macedonia was one of the first post-Yugoslav signatories of the NATO membership action plan, only to have its accession vetoed by Greece in 2008. Ultimately, North Macedonia's Stabilization and Association Agreement with the EU has not been the diplomatic catalyst that Skopje hoped would ease localised tensions and draw it into a closer relationship with Brussels.
Under the leadership of Nikola Gruveski (2006-2016), corruption and state capture were endemic in North Macedonia. Gruveksi was averse to opening negotiations with mainstream governments in Greece and it was not until the centre-left Social Democratic Union of Macedonia ousted Gruveski out of power, that there was a breakthrough. Gruveski's successor, Zoran Zaev, capitalised on Greek Prime Minister Tsipras's reformism to broker the controversial Prespa Agreement which settled the name dispute. Two years later, North Macedonia was finally admitted to NATO, demonstrating that Greece was the final hurdle to NATO membership.
A tamed economy
However, North Macedonia soon found that NATO membership was not a passport to joining the EU. Internal ethnic tensions have created friction with EU member states. Relations with Bulgaria soured during the election campaign for July 2020 during which the campaigns of both main political parties played on anti-Bulgarian sentiment..Zaev managed to gain power by agreeing to a coalition with the main part of the Albanian minority. The new cabinet's economic hurdles, specifically fiscal redistribution, could be exacerbated by renewed ethnic tensions between the Slav majority and the Albanian minority. Should tensions reach the levels of the 2001 civil conflict, the deepening of this fracture would slow down reforms and deter investments.
Bouncing back after the fall
The Balkan countries suffered greatly during the Great Recession due to their proximity to the Greek economy at a time when Athens navigated the worst slowdown of recent history. As Greece's second largest export partner, the RNM was particularly hard hit(Figure 3a). The region had barely entered recovery before lockdown measures crippled world economic growth. In addition, North Macedonia's small internal market is heavily reliant on external demand which the crisis has depleted. In Q1-Q2 2020, exports fell by 22.3% and industrial production by 14.6% compared to the same period of the previous year. Thus, GDP fell by 14.9% in Q2 of 2020 and another 3.3% in Q3 contrary to the projected 3.2 percent growth (Figure 7). Whilst forecasts suggest growth of 5.5% in 2021, the unpredictability of the pandemic's economic influence may yet compromise this figure.
Meanwhile, rating agencies downgraded North Macedonia's national debt, in turn raising financing costs. the RNM's debt was downgraded by some rating agencies, raising financing costs. Fitch, the American credit rating agency, as well as Moody's, another US-based credit rating agency, both value North Macedonia's debt as a non-recommended investment asset to be reserved for short-term gain. Since May 2020 the outlook has been negative, suggesting the situation will worsen. Yet, with one of the comparatively smallest debt-GDPs of the region, these ratings are still the best in South-Eastern Europe after Bulgaria meaning the RNM has a relatively solid economic base (Figure 4).
The country's effective response to the pandemic is in part the reason that North Macedonia is economically stronger than some of its neighbours. The caretaker government introduced a furlough scheme, worth approximately 5.5 percent of GDP, as well as a helicopter money initiative. Going forward, the government is prioritising policies that will stimulate economic growth such as slashing parafiscal charges and cutting VAT. Yet, since North Macedonia lacks the economic resources to commit to long-term reform, recovery will be slow.
North Macedonia's Shifting Demographics
North Macedonia is contending with mass emigration in tandem with declining fertility rates (Figure 5) — both of which reduce human capital. The official estimate of two-million residents is dubitable, with some experts hypothesising an actual figure of approximately 1.5 million. Inaccurate projections of a state's total population jeopardises effective government decision making. In the RNM, where the resources are redistributed amongst ethnic groups pro quota, this makes fiscal management particularly difficult. If, for example, the proportion of Albanians of the total population was lower than estimated, then this group will be receiving more public resources that they are entitled to.
Given that the EU acts in a starkly-protectionist way by restricting trade with third countries, greater cooperation is in the RNM's interest. In fact, Brussels could reduce trade barriers in the context of a stronger association with Skopje even before the latter formally joins the Union.
There are steps the government can take to encourage citizens not to emigrate . The first and most crucial step would be to improve the education system. Overall, North Macedonia spends much less of its GDP than the average EU country on education. As a result, few people complete their secondary-level education, and therefore either end up in low-paying jobs or unemployed, andare forced to emigrate. Another step would be investment in the underfunded Research and Development (R&D) sector. In fact, North Macedonia's budget allocates only 0.36% of GDP to R&D, compared to an EU average of 2.2% and neighbouring Bulgaria's 0.77%. Research and development is essential to creating high-paying jobs, driving productivity, and boosting the economy through innovation and market competition.
Infrastructures as the drive for future growth
The silver lining in North Macedonia's economic strategy is infrastructure development. This especially true for roads and highways. Grueveski's administration was instrumental in the investment into road infrastructure, starting works for two new highways in 2014.
Still, roads can be rather useless if they do lead nowhere. Thus come trade infrastructures. In addition to new road, the building of new border checkpoints and crossing points with Greece and Bulgaria, will bolster the trade infrastructure that North Macedonia shares with the EU, thereby driving trade with a global economic powerhouse. These investments will also reduce the RNM's dependence on the Yugoslav-time north-south arteries, which currently present a barrier for the development of the "functioning market economy" that is a requirement for EU membership. To achieve this goal, the RNM needs to improve, road connections towards the west (with Albania) and the east (with Bulgaria, an important trading partner). Building better connections within the country and with non-Yugoslav neighbours will boost the country's internal cohesion by making it easier to move from one part of the country to another proving supplemental infrastructures to foster international trade.
Figure 6 Highways represent a key segment of the RNM's investments.
A secondary and related benefit of improving connectedness with EU trade routes is reduced economic dependence on Russia. This should reduce Moscow's potential diplomatic leverage in future disputes in the region. As a matter of fact, pulling out of Moscow's orbit is almost a precondition to full membership in the EU — which would bring in more funding opportunity and increase financial stability. Yet, Russia's main asset is not trade tout court, but energy. In fact, the Balkans serve as a strategic crossroad for oil and gas coming from Moscow and Baku through Bucharest and Ankara. Thus, North Macedonia should also consider developing its energy infrastructure as a route to closer integration with the EU. In order to reduce the Western Balkan's dependence on Russian fossil fuels, the region needs investments. For cash-strapped countries, like North Macedonia, the opportunity to make real progress in this field may come from 'green' funds the EU has earmarked for energy projects in both current member states and candidate countries . In addition, Greece has established an LNG terminal on the Aegean to which links the RNM is planning to adjoin its grid. There are also talks of an electric-grid link to Albania, through which the RNM could import as much as needed and even export eventual surpluses.
Forecast: The RNM can make it… with some help
Without radical reform, the extant corruption, bureaucracy and public-sector inefficiency will stymy growth in the coming years. Luckily, the EU might be the answer to Skopje's economic woes. The Union is expected to grant €3.3 billion to Western-Balkan countries to kickstart economic recovery following the pandemic. The package does however come with strings attached: the country will have to accelerate progress towards regulatory harmonisation with the EU. This is a notoriously difficult and resource-consuming task, which may hinder other reforms.
Furthermore, North Macedonia must confront pre-pandemic economic struggles. The government could revert to coalition infightings and therefore prolong the process of economic reform. For investors, a cautious approach is recommended, in preparation for positive economic developments.
Acknowledgments The Author thanks Charlotte Millington, parliamentary researcher at the UK House of Commons specialising in European politics and international security for her suggestions.
How to incorporate the environment in economic ventures for a sustainable future?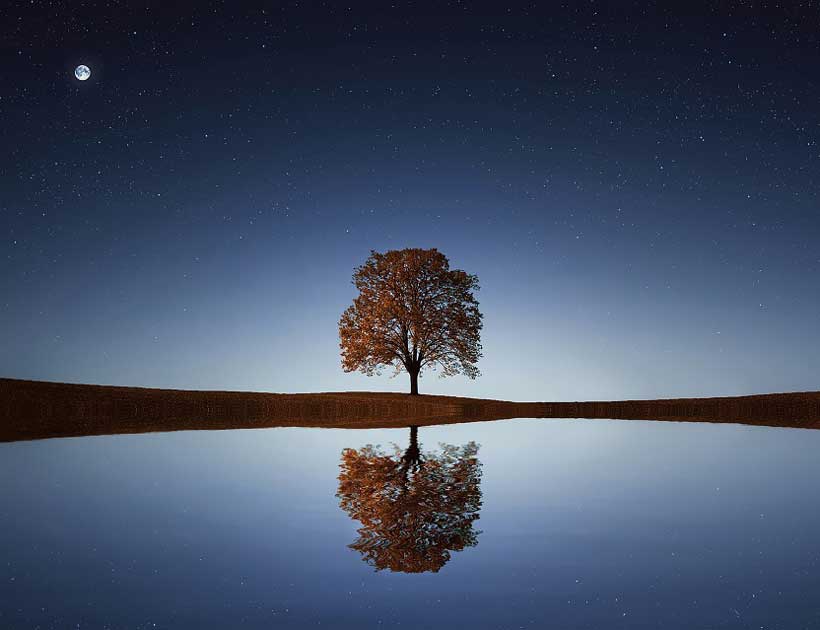 We are in the phase of world history where economic development and protection of environment must go side by side. People living in the developed part of the world will hardly want to give up their current lifestyle and people living in the developing part want to be more like the developed but in this process, we cannot separate environment from economy. Environment provides the incentive for economic growth and prosperity; providing the raw materials and resources we need for production of goods, certain climates and temperatures are required for the growth of specific plants and are very crucial to agriculture industry and the environment is what absorbs the pollution and waste we produce from all this industrialization. Protection of the environment means we mark ourselves safe from economic degradation and provide safe space for healthy functioning of economic and social activities. If we preserve the environment we control the risks of drought, heat waves, cold spells and floods, regulate the air quality, the temperature, the climate, the clean supply of water, the contamination of soil, cycling of nutrients in the ecosystem and management of carbon. Since agriculture can be regarded as the primary industry, crucial to feed people, people who then operate other industries, it is very important to safeguard the environment that feeds us and nurtures us and the environment that we live and grow in. Today, the world economy is facing serious environmental hazards. Climate change, loss of biodiversity and ecosystems are some of the global problems that need immediate collective action by states since this issue engulfs the whole of mankind. Therefore, economists and environmentalists have in the recent years taken this subject with full zest. How can economic growth and environmental protection go hand in hand? Environmental policies integrated with economic policies can be implemented and pursued by states to ensure sustained and prolonged environmental human well-being and continued simultaneous economic growth for states both at the national and international level, ending in a win-win situation.
Natural resources are salient to economic development but at present many prime resources and ecosystems are depleting which poses a grave situation for states and their economies. To tackle this concern, natural resources need to be used in a reasonable manner and adopting and improving technology be propagated in such a way that the use of natural resources is made more efficient and long lasting. Use of newer and modern product designing which meets the needs of the current times, needs to inculcated. The consumption of natural resources beyond the point that hampers economic growth also needs to be avoided. The vitality of technology and innovation in limiting environmental hazards is being stressed, this is also beneficial for businesses and industrialization. This is because preservation of environment is itself a form of economic development and growth. People who come up with the ideas and engineering for environmental friendly products; such as the water and air pollution control, treatment and purification technologies, make money and businesses out of these services, thus contributing to the economy. Similarly, wind mills and solar systems are now a multimillion-dollar business themselves. If environment protection is putting some older technologies and practices out of work, it is also creating incentives for modern technologies and creating more job opportunities in the field. States should thus, make an industrial shift to equipment and products that have a low carbon usage and efficiently use resources. In the real estate sector, places with better and healthier environment and surroundings are priced more than other counterparts for example, a building next to a park or green belt will have higher value than a property which is not next to any place green. This points to the concept of "hedonic pricing." It refers to the difference in pricing due to the associated environmental aspects, in otherwise similar products. Better environment also contributes to the development of human capital. The presence of a green park will not only add to beauty and better air quality but it will also encourage a lot of people to physically exercise.
Due to the growing scarcity of resources, governments of the world should introduce the policy of "common property regime," which avers that resources such as land, water, certain habitats and the atmosphere be made common property for all. The problem is that there are no property laws for these resources and people use it as a free dump for human waste and waste products from economic activities. This includes various water bodies for example, irrigation systems and canals, forests, fishing areas etc. Concise and clearly enforced rules should be put in place, exercising the limits put on some activities such as excessive fishing or cutting of forests, putting a limit on the accessibility to these resources, keeping a check on the carbon footprint of some groups, organizations or events or even putting some specifications on their use such as tax or making recycling or reuse mandatory. The shift from already existing practices to newer ones that are more environment-friendly will be costly and it will take time but it is more important now than ever and more beneficial for us in the long run. Environment policies of these sorts reframe the economic structure. The cost of using these resources should be closed in according to the social cost of putting the health of the public at risk. Restructuring of the economic and environmental structure helps a country's economy by lessening the environmental hazards that the country might face and by making the state more buoyant and resilient in the face of these environmental changes and risks. This can also prove to be a powerful driving force for innovations and ideas.
States are often in the race to increase their GDP. GDP only measures the material values of goods and services and does not take into account the well-being of humans including the health and education quality, living standards, income and environmental conditions. Economic growth, nonetheless, is a prime force for improving human well-being and states incorporate social, political and environmental goals in the well-being domain through these economic activities. The Kuznets curve is a graph to explain the relationship between the growth in economy/GDP and the quality of environment. States can keep this model in mind while reformulating their economic and environmental policies, in accordance to the history of environmental degradation they have endured and the future remodelling they need to follow. It is characterized by an inverted U-shaped relation between GDP per capita and environmental quality. Since we have already crossed the point for environmental degradation, it is now time to think for the decline in the degradation. Initially, when the GDP grows, so does the degradation of environment but after a certain point, the increase in GDP no longer degrades the environment further. This is because at lower income levels, the income is completely spent on meeting the basic survival requirements. When the income increases to a certain point, people and states should start thinking of the bargain that material does with the environment, this should be reflected in their behavioural change. After this point, states should start giving up further unnecessary consumption and focus more on environmental rehabilitation. Another possibility seen through this graph is that industries might see profit in enhancing production quickly, but as demands are met and resources become scarcer, more green, cleaner and resource efficient technology is introduced. Societies, in this way, also go from agriculture-based economy to manufacturing-based economy and finally to service-based economies, releasing the lowest levels of pollution. An example can be of EU rules and regulations. Waste water used to get dumped directly into the streams or rivers, but now it gets treated first before releasing. There are barely any housings left in the EU now that are not connected to solid and water waste disposal and treatment networks.
If states and the firms operating in those states take up eco-innovations and eco-friendly measures, they will actually be at advantage because investors like banks and various funding institutes are more likely to invest in sustainable businesses that will stay operational a long time, than those that are dependent on the environment in these challenging times. Firms that run on eco-friendly terms will also stay ahead of the taxes and regulations charged on using environmental resources. This will prove to be very cost efficient for them and they will not have to change their action plans according to any new regulations or increases in costs. Greener and cleaner practices and equipment can also truly reduce the waste an industry produces, in turn increasing the output and ensuring sustainability. This adaptation to cleaner practices can also lead to innovations and new ideas and practices starting right from the household or individual level. UK is one of the countries that is high on the ranks of eco-innovations, thanks to general understanding and cooperation among firms to pursue sustainable development. Furthermore, statistics show that companies that are currently focusing more eco-innovations are growing at the rate of 15% annually while their counterparts that are not focusing on the same, are not enjoying any climb in their profits[1]. Most of these businesses (based in Europe) are small to medium scaled and they are adaptable in nature. They are benefitting from the European commission's stance on promoting eco-friendly businesses. Public Relations advantages and marketing superiority is also pretty clear in eco-innovation ventures.
A commendable example of improving the environmental conditions while also not compromising on the GDP and economic development, is that of China. China has been time and again accused of having a huge carbon footprint, which directly impacts the ozone layer which is communal to all mankind. States that are not even at par with the fumes and industrial waste that China produces, are today in the list of states most affected by climate change and global warming, including Pakistan and many of the Gulf nations. China has thus taken the role of global leadership in the field of environmental protection. China has been standing true to its 2015 Paris agreements on cutting down of greenhouse emissions. It was able to do so by spreading awareness and education from the grass-root level. In the period of only a few years, China has drastically improved the air quality in many of its larger cities. Solid waste management and sorting is a major step taken to restrict illegal dumping of garbage. Restrictive policies and heavy fines are imposed if an individual breaks the rules. Renewable energy generators like the wind and solar panels, have been put to use to meet nationwide energy requirements, which ensures cost effective power. In the year 2017, China nationally introduced the concept of "National emissions trading system," which formed a market for the buying and selling of carbon dioxide emissions allowances. It regulates the quantity of emissions and carbon footprints that an individual, firm or an event is allowed to produce. All of this simultaneously helps China to become more energy sufficient and assists economic reforms while also improving the quality of ground-level air. Some states in the USA are taking up the initiative of green or clean economy with full fervour. California for example, set a target to achieve carbon neutrality by the year 2045, while the clean energy sector is also opening opportunities for jobs. One of the incentive taken in the goal was stricter vehicle exhaust emission rules[2].Nevada also passed a legislation to increase the energy it makes to up to 50% through renewable energy sources, by the year 2030[3]. Rules and regulations have also bene proposed to reduce the emission of harmful air pollutants including those that are short-lived such as methane, CFCs and HFCs. Developing countries like Pakistan have also addressed the climate issue and the Pakistan Premier launched the "Billion Tree Tsunami" plantation campaign to curb deforestation, an issue rampant in the north of the country. In conclusion of this paper, in light of all the examples and recommendations, I would say that the long term benefits, mutual to all, outweigh the costs of taking a leap from existing economic practices to those that are eco-friendlier.
---
[1]"Eco-innovation for better business," Business Green, accessed October 23, 2020, https://www.businessgreen.com/sponsored/2409410/eco-innovation-for-better-business
[2] "California Air Quality: Mapping the progress," U.S News. November 6, 2019.https://www.usnews.com/news/healthiest-communities/articles/2019-11-06/california-air-quality-mapping-the-progress
[3]Chandler Green. "7 ways US states are leading climate action," United Nations Foundation. May 30, 2019, https://unfoundation.org/blog/post/7-ways-u-s-states-are-leading-climate-action/