Incorporating Critical Thinking in Higher Education: A Bangladesh Perspective
Let me start with a story. In August 2014, I was hired by the Political Science Department at the City University, Mogadishu, Somalia. In their honours curricula, a course titled UNI102: Critical Thinking drew my attention which is taught to their 1st semester students. I was wondering that if Critical Thinking course is taught in many Universities in the Global South including Somalia, then why not in Bangladesh? Is it less important?
In this regard, Martin Davies and Ronald Barnett in their edited book titled The Palgrave Handbook of Critical Thinking in Higher Education shows "the nature of critical thinking within, its application and relevance to higher education" (2015:2) across disciplines of philosophy, sociology, psychology, education, pedagogy, management studies etc. While the whole world is embracing critical thinking, it is still absent at tertiary level education in Bangladesh which makes critical thinking an important area of study. Against this backdrop, this write-up investigates: What is critical thinking? And why Bangladesh needs to incorporate critical thinking at tertiary level education?
What is Critical Thinking?
Though the word 'critical' sounds negative to many, it is not. Critical thinking is basically an "art of reasoning". It means discerning judgment based on standards. In this regard, Lewis Vaughn defines critical thinking as "the systematic evaluation or formulation of beliefs, or statements, by rational standards" (Vaughn 2008:36). In fact, it is an important skill-set that plays a crucial role in everyday life reasoning. It influences one's thinking and decision-making. More specifically, it means "a set of conceptual tools with associated intellectual skills and strategies useful for making reasonable decisions about what to do or believe" (Rudinow and Barry 2008:11).
Why Incorporating Critical Thinking at Tertiary Level?
It is undeniable fact that in this age of knowledge-based economy, there is no alternative to incorporate critical thinking course in our honours curricula at tertiary level. Last year, I was a scholar in the Study of the U.S. Institute for Scholars programme and had the opportunity to visit many American Universities. Consequently, I had the privilege to talk with the students and professors and found that critical thinking is a necessary component in the course curricula of American Universities. In this regard, it is pertinent to mention that in her 2017 comment address Harvard President Drew Gilpin Faust contends: "For centuries, universities have been the environments in which knowledge have been discovered, collected, studied, debated, expanded, changed, and advanced through the power of rational argument, and exchange". Here comes the rationale of critical thinking. In fact, it plays crucial role in the higher education context since it helps students to develop critical analysis of contemporary social problems. It is also argued that "critical thinking is a necessary part of the formation of critical citizens" (Davies and Barnett 2015: 1). Sadly, in this time of 'marketization of higher education', education is regarded as 'commodity' and thus 'big businesses. But we need to keep in mind that humans are not machines and our minds need to be nurtured where comes the rationale of critical thinking. On the question of why we need to incorporate critical thinking, one can consider the following reasons:
First, we need to incorporate critical thinking at out tertiary level because, in this 21st century, critical thinking skill is regarded as the most demanded skill in the workplace by the employees even surpassing "innovation" and "application of information technology." According to World Economic Forum, in 2020, critical thinking and creativity will dominate among the top skills. It is therefore, Davies and Barnett (2015:3) points out that "All educators across all the disciplines are interested-or should be interested-in critical thinking".
Second, to empower people, critical thinking becomes important. In this regard, Joel Rudinow and Vincent E. Barry contend that "Critical Thinking is empowering and can improve a person's chances of success… throughout the variety of social roles each of us may be destined to play. As important as Critical Thinking is to individual well-being, it is equally important to us collectively as a society" (Rudinow and Barry 2008:6-7). Sadly, there is no presence of critical thinking whether at our personal or societal or political level. This is not also taught or studied in higher secondary or tertiary level education in Bangladesh which merits serious attention.
Third, if one looks at the teaching and learning method of Socrates, one need to acknowledge about the role of critical thinking. Because Socrates basically inspired his followers to raise questions first. But today we hardly inspire our students to raise questions, to come out from their comfort zones and thinking from "outside of the box". Instead, we follow conventional teaching method which motivates our students to memorize some information and facts to get good grades and nothing else. Therefore, it is high time to rethink about our traditional teaching method chalk-and-talk method which is in operation throughout decades. In fact, how we teach, and what we teach needs to be problematized. It's high time to come out from "memorization based teaching and examination system" while incorporating critical thinking component in our teaching method. In that case, we need to engage our students using the approach called "learning by doing". Presentations, debates, problem-solving by the students on the assigned topics can be an important way.
Fourth, it is worthy to note that approximately 52 percent of our population is below the age 25 which brings lots of potentials for Bangladesh. One can also claim that our students are being involved in different unproductive activities including extremist activities since they are devoid of reason. Thus, it is pertinent to make our students reasonable and analytical through critical thinking skills.
Fifth, does writing matter in critical thinking? Yes, it does. It helps us to explore our critical thinking, broadens our outlook, our depth of knowledge. There is no alternative to inspire our students to think better and write better. In traditional teaching and learning method, students are used to write only on the exam script. Astonishingly, the habit of not writing is also observed among many teachers though there are exceptions. During my graduation, I found that my friends and others hardly care about writings. Our current education system is also responsible for such students' apathy towards writings. So, we need to problematize the current memorizing system and needs to incorporate creative writing and thinking skills. In each and every University in abroad, there is "Centre for Academic Writing" or something like that but in Bangladesh, such centres are hardly found though they are crying need for the country. Needless to mention, arguments, reasons, analyses among students become pertinent to become active citizens in our society. In that case, writing plays key role.
Finally, to make our students lifelong learners, critical thinking becomes important. In this regard, Deepa Idani notes that "It [CT] has a core ethical value, which has to be nurtured and harnessed among students of higher education to reach the potential to transform into lifelong learners"(Idani 2017:404-405). Critical thinking can be used as a means to make our students lifelong learners through exploring their "inner potentials". It is expected that critical thinking skill will also facilitate human resource development in the country through exploring and harnessing the untapped potentials.
Conclusion
In the Hollywood movie, titled "Dead Poet Society", one of the teachers called Mr. Keating contends to his students that, "we must constantly look at things differently. So, don't just consider what the authors say. Try to consider what you think. Try to raise your own voice, no matter if it is wrong". This raises question that how many teachers in today's Bangladesh, are engaged in such teaching? How many of those are able to explore the hidden as well as "surface potentials" of the students? In fact, each and every student in Bangladesh is talented, but due to absence of proper training and mentoring, their potentials remain underexplored.
Finally, it can be claimed that knowledge transfers from generation to generation through teaching in the classroom. Therefore, how we teach and what we teach, that matters as "[w]hat we teach our children-and how we teach them-will impact almost every aspect of society, from the quality of healthcare to industrial output; from technological advances to financial services" (Agarwal 2014). And hence, it is high time to problematize our conventional teaching and learning method incorporating critical thinking. We also need to focus on critical teaching, reading, writing as well as listening in our classroom because at the end of the day, it is critical thinking which affects everything. Therefore, to explore and harness the untapped potentials of our students, we, the academics need to incorporate critical thinking in our teaching irrespective of discipline or place. And if implemented, it is expected that this will be imperative to build a better world in general and a better Bangladesh in particular.
Afghanistan between an Inclusive Government and Instability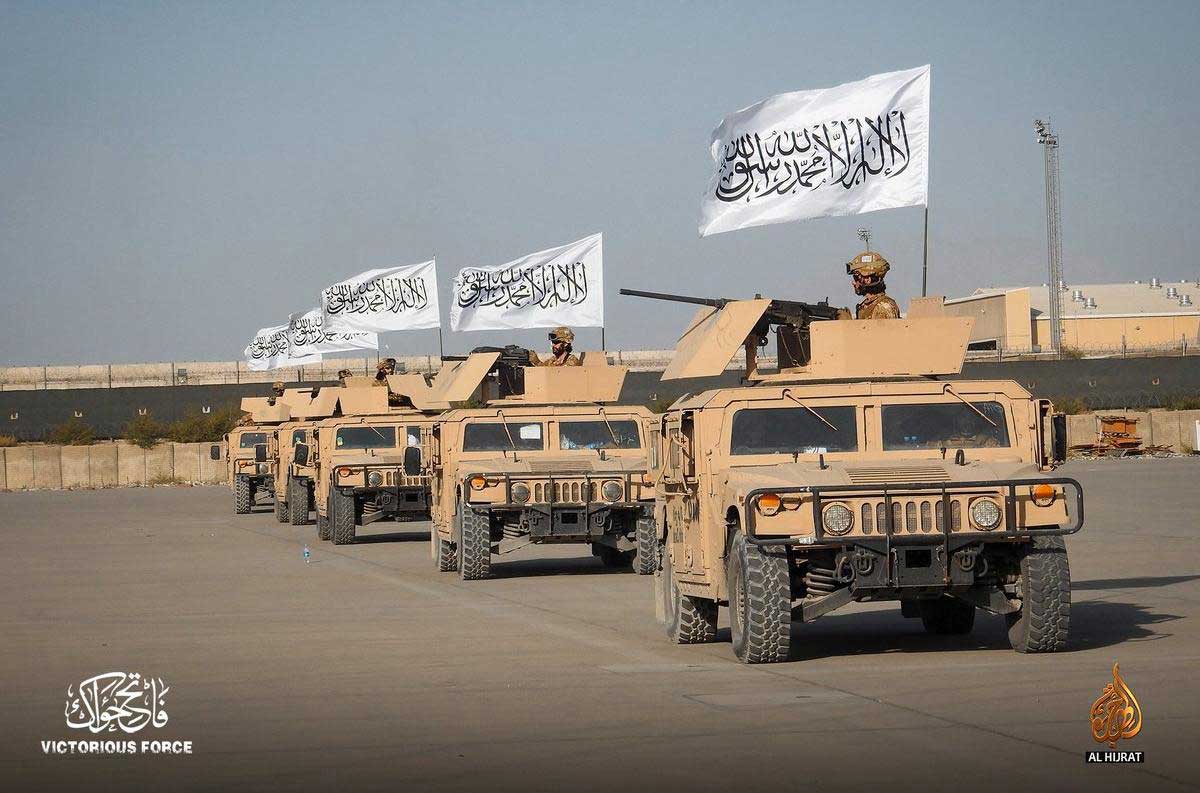 The political processes around Afghanistan persist in active development. Although the attention of the world media has fairly reduced, diplomatic activity regarding the Afghan issue does not decrease. Obviously, despite considerable pressure from the world powers, the leadership of the radical Taliban movement ruling Afghanistan still refused to create an inclusive government and continues its policy of tightening the regime.
On the eve, the former US special representative of Afghanistan, Zalmay Khalilzad, drew attention to the probable worth of the situation in the country. The diplomat did not rule out the possibility of a civil war in this country. In a recent interview, he called on the Taliban to respect the view of a significant part of society to prevent a new war. Apparently, the American diplomat is rather overstating the situation since the opposition to the Taliban, at least for now, does not have sufficient resource base and support for a full-scale confrontation with the radicals. However, Khalilzad's statement indicates an increasing irritation towards the Taliban from the great powers.
An Indian diplomat and counsellor of the Permanent Representative of India to the UN, Madhu Sudan, also spoke on this matter earlier. He stated that to ensure Afghanistan's economic stability and development, it is vital to create an inclusive government. The Indian representative called peace and security in Afghanistan the most important aspect of the global community and called on all countries to join efforts to achieve it. According to the diplomat, despite the changes in the political system of Afghanistan, India's attitude towards its people has not changed. That is why New Delhi previously sent 50,000 tons of wheat, coronavirus vaccines, other medicines and convenience goods to Afghanistan as humanitarian aid. At the same time, the Indian side stresses the need to create an inclusive government in Afghanistan.
The significance of the presence of representatives of all ethnic and political groups in the government of Afghanistan is also stated in the Russian government. Thus, speaking at the CSTO summit in Armenia, the Russian president called for creating an inclusive government in Afghanistan. "The priority at this stage is to ensure the formation of a truly inclusive Afghan government, which will include representatives of all ethnic groups at the necessary level," Vladimir Putin said. It should be noted that the CSTO summit was a failure and actually launched the processes for the final disintegration of this inefficient organization. In turn, Russia's position in the post-Soviet space has weakened so much that we can discuss the impending loss of regional power status. Moscow is no longer a hegemon in the South Caucasus, Central Asia and the former USSR as a whole.
However, the Taliban's policy is increasingly annoying in world capitals, especially in the Global West, India and Iran. Thus, these cases were previously discussed in a conversation between the Presidents of Tajikistan and France. Emomali Rahmon and Emmanuel Macron highlighted the need to develop joint approaches to preserve Afghanistan's peace and stability. Both leaders also stressed the necessity for an inclusive government.
Meanwhile, all political messages addressed to Afghanistan were denied by the Taliban leadership. Thus, it was stated that "the arguments about the creation of an inclusive government by foreign states are interference in the internal affairs of Afghanistan." "The creation of the government and state institutions is a matter of domestic policy," said deputy Taliban spokesman Billal Karimi. He called on the international community to abstain from interfering in his country's internal affairs.
A particular setback is also kept in the struggle against the drug trade. Mohammad Masoud Zahidian, Deputy head of the Iranian Counter-Narcotics Headquarters, says drug trafficking from Afghanistan has risen. According to him, the cause for the growth in drug trafficking was the activation of the southern route (Pakistani) from Afghanistan. According to the official, in 2022, more than 220,000 hectares of agricultural land in Afghanistan were allocated for poppy, with 76% of these crops in the provinces bordering Iran. It should be mentioned that the southern route is one of the main logistics routes under the control of the Taliban and Pakistani security forces. This route passes through the southern and eastern provinces of Afghanistan and then the territory of Pakistan. It is known that Islamabad provides comprehensive assistance, sponsors and counsels the Taliban movement.
The tightening of the domestic policy of the Taliban is indicated by some strange and illogical laws that the Taliban have recently introduced. Thus, the Ministry of Prohibition of Evil and Coercion to the good of the Taliban banned listening to music, explaining that music damages the morality of young people and leads them astray. In a video published by the Ministry, a person introduced as a psychotherapist says that some words that cause inebriation are used in music. Taliban officials also say that listening to music causes heart disorders.
Thus, the situation in Afghanistan is staining. The support for the Taliban, provided by Pakistan, China and partly Russia, has failed. The policy of the leading Western countries is also not entirely clear, which actually left Afghanistan in a power vacuum, which led to an increase in the influence of the Taliban, Pakistan and China. Seemingly, the insight of this is slowly coming to the world capitals.
The Taliban Finally Granted Permission to the Former President Karzai to leave Afghanistan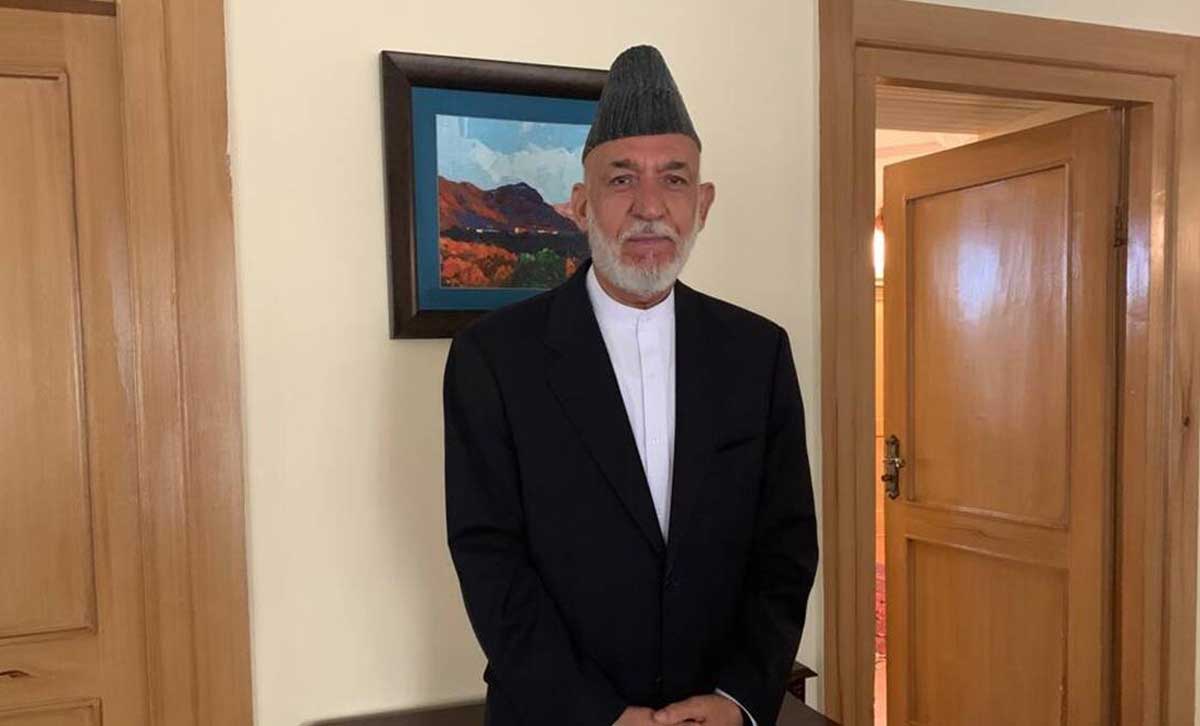 Based on the information, the former president of Afghanistan, Hamid Karzai, was permitted to leave the country. At a time, when online meetings between Sohail Shaheen and American representatives are going on in connection with the start of intra-Afghan talks in Doha, The former president of the country, Hamid Karzai, was allowed to exit the country for the first time after August 15, 2021, when the Taliban took over. Nevertheless, it is not yet known when he will start his overseas trip, but his only purpose is to get preparation for the start of Intra-Afghan talks in Doha and to meet with American officials and foreign Afghan politicians. Since the end of October and the beginning of November, there are reports narrating that telephone calls are being made between President Hamid Karzai, and the US special representative for Afghanistan, Thomas West.
Besides, the persons are preparing for future negotiations, the re-established relationship between the former president Karzai and the CIA took place, when a CIA undercover intelligence officer met Karzai sometimes back, when he represented himself as an International media reporter. Sources suspect that the undercover agent interviewed the president under the auspices of a well-known German based Der Spiegel Magazine.
According to the information, former President Hamid Karzai will fly to Germany, while meeting with the CIA officials at the US Ramstein Air Base in Germany. Meantime, the former President Hamid Karzai will meet with some high-ranking officials of Germany and then have separate meetings with Western politicians and intelligence officers. Furthermore, after that, President Hamid Karzai will meet with the American ambassador to lay out the strategy for the potential negotiations.
Currently, there is a lot of confusion in the Mandigak palace in Kandahar province, where Taliban Spiritual leader and the decision making hub located and it is said that there have been serious discrepancies regarding allowing him to go abroad. However, Sheikh Haibatullah's position is still neutral about his exit, while negotiating with his advisors to make a final decision in the upcoming days.
Nonetheless, there are no other specific differences regarding the permission. It is only the low-ranking Taliban fighters, who demand the precise judgement of the Taliban's leader in this concern; In addition, some Taliban leaders are also unhappy about the whole process, especially the former members of the Quita Council of Taliban.
Now the ball is in the Taliban's ground, whether they are ready to comply with the demands of the international community, by transferring the power to a transitional government or not, and to get along with the United States and get onboard the international community support. Definitely, it causes further splintering among Taliban groups and ISKP will use it as an opportunity to recruit Taliban fighters, while paving the way for regrouping in Khorasan Province the IS so-called territory.
The ISKP long before blamed Taliban for being '' Rafeda'', while simultaneously cooperating with the US, Russia, China and Iran for their political ambitions. To conclude, the Afghan people will not accomplish a lasting peace and sustainable economic developments, since the country will turn into a new battle filed among countries, which have stake in Afghanistan.
The Charisma and Chaos of Imran Khan
The chances of Imran Khan winning the elections of 2018 were quite murky. Despite his unparalleled fan base and populist rhetoric appeals to the young, and labor class of Pakistan, the legitimacy of his government is marred with allegations of fraud, rigging, and exploitation.
Some argue that his candidacy was a marketing tactic used by the 'Establishment' in Pakistan to form a government that is rather weak and dependent so that the 'Establishment' can continue its control over domestic security issues including the Nuclear escalation and relations with India.
But by and large, Khan won the elections.
Maybe it was the stardom attached to the name 'Imran Khan' and Pakistanis not wanting to confide in the same faces ruling them for centuries.
Maybe it was the mismanagement and violence that marred election day with unfathomable delays in result declaration in metropolis cities, coupled with post-poll manipulation.
Maybe it was the judicial-military nexus, that placed all the votes in the right places by not allowing voters to use their will during elections.
Maybe it was the 7 years-old narcotics case hearing moving forward against the stalwart of Pakistan Muslim League-Nawaz, Hanif Abbasi, giving him a life sentence in a rare late-night session of court, four days ahead of the elections that effectively knocked PML-N out of the race.
But the deal was done and can't be undone and Imran Khan became the Prime Minister of Pakistan, for better or worse.
Khan the Celebrity
Pakistani nationals were victims of the financial crisis, unemployed people, those who lost their homes, and who were in debt; these people felt like the two parties ruling Pakistan for centuries had destroyed their country's economy.
Imran Khan, with his humongous stardom as an athlete and philanthropist, seemed like the only 'Messiah' that could save them from all the atrocities they were facing.
Though, a significant number of votes were cast in favor of PML-N but not in the places that would have locked the win. So Imran Khan, persuaded the angry Pakistanis, the youth, and the labor class who were fed up with being handed over in trade deals with other nations.
Khan, a socialite that he was, knew how to connect with these agitated masses. Their grievances were clear as a day and so he gave them pretty promises wrapped up in his vibrant rallies filled with catchy songs. His huge social media presence along with the 'Naya Pakistan' slogan further amplified his staunch.
But there lies a challenge as to why Khan became the top highlight of this era. To many who were tired of politicians filling their own pockets, and amid the corruption charges on Nawaz Sharif, Khan's celebrity status, his colorful personality, his promise of a corruption-free Pakistan, and his unconventional 'Don't Panic' attitude – all of this made Khan seem like the only option who would deliver a better life and nation and, if not that, then at least would be the eradicator of what Pakistan had become.
Khan the Totalitarian
The other side of the coin sees Imran Khan as a narcissist, self-centered, and power-hungry mogul. After achieving his eternal craving of becoming the Prime Minister, he hardly showed any respect for the institutions of the country. More often than not he refused to attend the sessions of Parliament, with his excuse being the presence of members of the opposition party whom he referred to as 'Crooks' and 'Chors' (thieves).
This resulted in laws, instead of passing through an ordinary law-making process, being passed through presidential ordinances, with very limited power. We can clearly say that these laws were passed without debate, consensus, and thorough examination, negating the very foundation of constitutional requirements.
Additionally, Khan likes to fabricate stories in his speeches, a lot. In this vein, he brings down any democratic provision that proves him wrong, including targeting political parties on concocted charges of corruption; sustained attacks on the media; undermining law authorities, even the Supreme Court is not exempted from his allegations.
Through the abrogation of rule of law, irresponsible remarks about institutions, and disdain toward democracy, Khan himself created a fragile parliamentary system, which then collapsed on him. Not only this, but he has fractured the already dwindling democracy of Pakistan into a whole new level.
Khan the Leader
Khan came onto the political scene when Pakistan was facing a volatile situation both at home and abroad, coupled with the tensions going on with the Americas, and the rampant inflation, he was still able to take some impressive measures. His work related to health, relief programs, house loans, the environment, entrepreneurship, and the COVID response is admirable.
In addition, his billion tree tsunami and the building of several small dams initiated an environment-friendly drive in the climate change-affected country. But was he able to deliver on the 'Promises' made to the nation? Absolutely Not.
Perhaps he should have paid more attention to the cabinet as the abrupt changes in the system dwindled the confidence of investors in Pakistan's economic machinery. His careless handling of some important economic programs including the CPEC decelerated the capital influx that caused the GDP to drop considerably.
To top it all off, Pakistan, in 2021 dropped from 124th place to 140th place according to Corruption Perceptions Index (CPI), leaving an ugly mark on Khan's corruption eradication promises on which he has led the foundation of his political career. Maybe he should have abided by the agenda of progression in order to gear up his performance instead of getting involved in blame and shame politics.
Khan the funambulist
The important reason why Khan has a cult following in Pakistan is his unfiltered and raw opinions about topics like the Americas, and Afghanistan which he keeps casting in his speeches. And, the audience, mostly the social media-induced young generation eats it all up like a sweet concoction, without paying heed to the implications it will bring to the foreign policy of Pakistan.
Khan's decision to appoint Usman Buzdar, an underqualified and inexperienced newcomer to a vital position in the key city of Punjab pretty much sums up his political foresight. Perhaps, the most interesting yet debatable contrivance of his regime is his relentless attitude toward the United States, no previous Prime Minister of Pakistan was able to say 'Absolutely No' to the US as it had many allies in the domestic political platform of Pakistan. This stance of Khan was admired a lot in the country, with the phrase being trending in Pakistan. But the remarks came with ramifications for Pakistan on the international forum. This whole scenario further makes people question his political sanity.
Imran Khan possesses all the characteristics of a populist leader and in Populism: A Very Short Introduction, Cas Mudde says: "Populists are dividers, not uniters" they split society into "two homogenous and antagonistic groups: the pure people on the one end and the corrupt elite on the other." True to this narration, Khan has divided the nation into two groups of 'Evil and Good' people, and the consequences are detrimental to the stability of the Islamic Republic of Pakistan.
Conclusion
To sum it all up, Imran Khan, despite his misgivings, his warts, his narcissism, and his unhinged political views, is still able to reach a class of people that have seen Pakistan erode for centuries and consider him the last hope for the country. But he certainly is not the best choice for democracy as his political understanding is ruined by his self-righteous approach. In this manner, he is no better than former US President Trump who incited his supporters to pass on the U.S. Capitol to forestall the peaceful transition of power after his electoral defeat. It is precise to say that Pakistan has fallen into a deep cauldron and only a Magic Wand can heal it at this point. Though Khan has not singularly created this cauldron, he most definitely is exploiting and feeding on it.