The strategic significance of the Syrian conflict
Considering the quantity and virulence of the groups taking part in the Syrian war, which has been going on uninterruptedly for six years, in principle there are two possible scenarios. An unstable peace that will disrupt the Syrian political and territorial system – as is currently happening in the Lebanon – or a long war of attrition, as in the Balkans of the 1990s or currently in Ukraine or the Horn of Africa.
A "long war" hiding the strategic and geopolitical void of those who have organized it.
Initially the aim of the conflict was to prevent Syria from being open to the Iranian power projection onto the Mediterranean region but, in the event of a long war, no one will gain and no country will ever be in a position to obtain a geopolitical surplus from the current conflict in Syria.
The cultural and military rifts are well-known: the division between Sunnis and Shiites – often craftily manipulated by both religious groups – the divide between religious and "secular" power – insofar as this distinction can be drawn in the Middle East – the division between the two emerging powers in the region, namely Turkey and Iran, and finally the division among the 68 old Western powers of the Coalition led by the United States and the Russian Federation.
Hence the size and shape of the new Middle East will result from the analysis of the Syrian war.
The West, which no longer has a true theory of war, interpret the clashes only through the headlines of its newspapers and the psychotic and irrational obsessions of its voters.
As I have long been maintaining, terrorism is never a strategic concept – the sword Islam operates against the "infidels" through the jihad, which also uses terror, but is not just terrorism.
Here lies the US geopolitical paradox in Syria, where the Muslim Brotherhood's rebellion against Bashar al-Assad and the subsequent jihadist actions against the Baathist regime deprive the United States of reliable support on the ground for the project designed to bring democracy to the Arab and Islamic world.
The Arab rebellions were not similar to those of the democratic groups operating within the Warsaw Pact before 1989. The Arab rebellions during and after the Arab "springs" were mainly economic rebellions, linked to the end of Nasser's or nationalist Welfare State. All this happened while the Arab States' fiscal crisis, caused by the measures imposed by the Monetary Fund and the World Bank, was stifling public spending.
Moreover, the US support to the Free Syrian Army – often made up and supported by jihadist groups – and the autonomous strategy of Turkey, which is no longer interested in NATO, as well as Russia's effective support to Bashar al-Assad, are all factors that further complicate the situation in Syria.
While the United States trained "rebels" who did not carry out operations – or, worse, went to swell the ranks of Daesh-Isis – or joined the Kurds, thus creating very harsh tension with Turkey, Russia correctly identified both the friend and the enemy: the regime of Bashar al-Assad, the friend who could win with the Russian support, and the primary enemy, namely the jihadism of the Syrian-Iraqi "Caliphate".
Obviously, in the future, the Russian foreseeable victory in Syria will not enable the United States and the EU to make acceptable concessions to Russia in order to solve the Ukrainian issue.
This was certainly a hidden motive of the Russian decision-makers.
It is, however, a good start: in fact, currently Russia is militarily credible, while the United States and its allies have not really made a good impression in the Syrian-Iraqi region.
Hence – reverting to our analysis on the future of Syria after the conflict or, rather, after the end of the harshest phases of the conflict – we will have to deal with an Alawite regime which will hold the main cities and the Mediterranean coasts, as well as the Kurdish region, divided between the Afrin and the North-East plains, an area that could make the US and Russian interests meet.
Finally, both Russia and the United States want to control Turkey, which cannot and above all must not become the power of reference for all Sunni Syrians who are the majority of population.
Here also the Kurds are good as mass of manoeuvre since they can protect Israel from the North.
There is also the Sunni region, which will long still be in the hands of the many jihadist groups that currently operate between the so-called "Caliphate" and the Free Syrian Army, while the border with Iraq could enable these groups to avoid clashes and gradually rebuild their war potential.
Furthermore, Isis-Daesh – now caught between Deir-Ezzor and Raqqa – has still the potential to cause further problems and recruit new Sunni militants from abroad and from Syria's wide Sunni region.
In particular, the United States also wants to avoid a single group of countries dominating over the whole Middle East and jihadism becoming decisive in the arc of countries that have always strategically supported the United States in the region.
However, we must be careful: Egypt, weakened by the usual and silly "Arab Springs", is currently very different from Mubarak's Egypt; Jordan hosts so many Syrian refugees who now account for 20% of its population; Saudi Arabia – considering the current oil prices – can no longer afford its military and soft power initiatives.
Iran wants above all to create its own ​​protection and control area from its borders towards the Mediterranean, by supporting its friendly States (Qatar and Oman) and making its threat to the great Sunni powers credible.
Another factor not to be forgotten is that the current US Presidency thinks that the control of Iran moves and the possible clash with Iran in Syria are one of its primary goals in the Syrian-Iraqi region.
Nevertheless, President Putin will never accept this situation because, in Syria, Russia is largely guaranteed by the Pasdaran on its Eastern and Southern flank and by the Iranian "volunteers' forces" often composed of Afghan or Iraqi Shiites.
Hence Iran wants to secure its internal stability in Syria, in view of Ali Khamenei's forthcoming death, and to create a new and strong deterrence against Israel, as well as become the primary security provider for the Syrian regime, the Lebanon and the Shiite "Axis of Resistance" units, without ever forgetting the Palestinian units.
For the Shiite units, the attack on Israel will be from Golan, the Lebanon and the border with the Palestinian Authority, with actions for saturating the combat field capable of causing many problems to the Jewish State's forces.
This is the scenario which is emerging also in Syria.
Iran also wants to definitively oust the United States from Iraq and, in the future, from the Sunni areas traditionally close to the United States.
Furthermore, Iran will not fully mobilize to support Assad's operations in Southern Syria as, for the time being, it does not want to create the conditions and the opportunity for a final confrontation with Israel.
As far as Daesh-Isis is concerned, it is highly likely that – in the coming months – a series of terrorist actions will be launched by the "Caliphate" in Europe, with a sequence of operations also in Russia.
The more some European countries have been scarcely affected by jihadist terrorism, the more attacks in those areas will be likely, namely in Germany, the Baltic countries, as well as again in Great Britain and – when the new "covert" networks are created – also in Italy.
In all likelihood, the Caliphate's first actions on the Syrian soil will be clashes between the forces of what remains of the Caliphate and Iran – probably in the Diyala region – in order to isolate Russia and weaken it on the front in which the Caliphate is most interested, which is the one linking Syria to Iraq.
Daesh-Isis may also carry out a widespread action to destabilize Jordan, while al-Qaeda's network will have the primary aim of maintaining, protecting and expanding the terrorist networks already present in Syria and its neighbouring countries, with a view to later using them in Afghanistan to prevent the stabilization of the Afghan regime, or in Saudi Arabia, which could be currently weak enough to be hit by a large-scale terrorist attack.
As already partially noted, Turkey is present in Syria mainly to prevent the creation of an autonomous Kurdistan, which would act as a trigger for the Kurdish region currently within the Turkish borders.
Obviously, Turkey does not even want Russia to further expand in Syria, while it remotely controls the presence of Iran that is Turkey's true competitor in the region.
Furthermore, Turkey is present in Syria to reduce NATO's political and military impact on its foreign policy – hence also the clout of the United States and of the Turkish Armed Forces that President Erdogan keeps on not fully trusting.
Turkey is present in Syria also to strengthen its strategic cooperation with Russia and reconnect itself with China's current power projection onto the Middle East.
President Erdogan is fed up with NATO's strategic void and intends to connect with both China and the various Central Asian countries, with a view to building his new neo-Ottoman hegemony.
The Turkish AKP's geopolitics is also cherishing the idea of becoming the power of reference also for the Sunni world in the Middle East, at a time when Saudi Arabia and Egypt are declining both at economic and at political and militarily levels.
Nevertheless, there are other factors to be considered in our Syrian strategic equation: whatever happens, Assad has not the ability to "hold" Syria – fully or partly – without stable Russian or Iranian support.
Furthermore, the tension between Iran and Saudi Arabia could break out and radicalize at any time, especially if Jordan became unstable and the Palestinian networks – now all linked to Iran – were to start destabilizing the Saudi regime.
Not to mention the possible radicalization of the Kurdish issue, which would oblige Turkey to be more present in Syria and to launch a sequence of repressive actions inside it, which would probably isolate Erdogan's regime at international level.
Hence no solution is devoid of dangers for the stability of the Mediterranean basin and the EU but, obviously, no EU government seems to become aware of the far-reaching effects of the Syrian tensions.
Saudi Arabia's high-profile sports blitz is off to a mixed start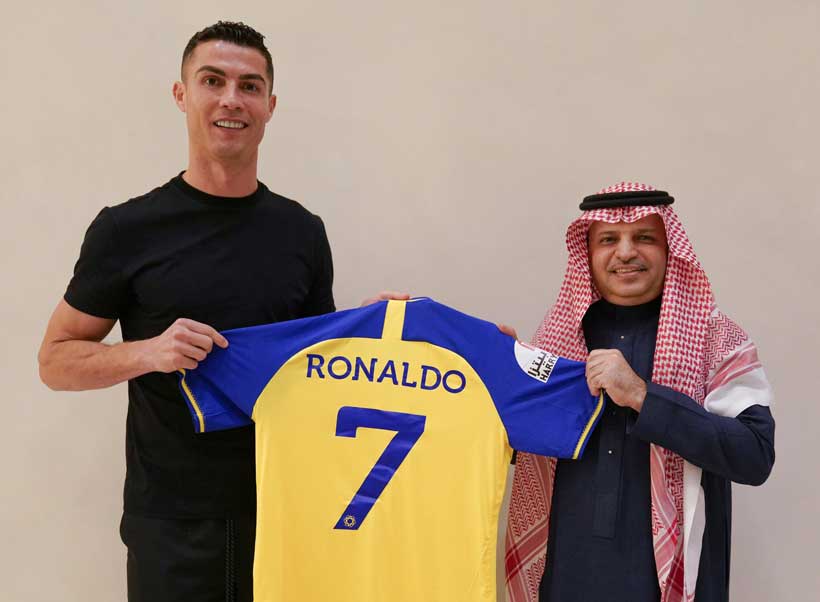 Since arriving in Saudi Arabia five months ago, soccer superstar Ronaldo has scored 14 goals in 16 games for his new club, Al Nassr. Yet, more was needed for Al Nassr to win the Saudi championship or advance in the Saudi Cup.
Even so, Mr. Ronaldo's presence has helped improve the competitive "mentality of the dressing room and the club," according to former Singapore international Sasi Kumar.
Mr. Ronaldo has also significantly enhanced Al Nassr's following on social media. Tabloid reporting on his luxurious lifestyle, unmarried cohabitation with his partner, Georgina Rodriguez, and Instagram photos of Ms. Rodriguez in a bikini help Saudi Arabia project itself as a socially more liberal society, no longer bound by strict Islamic norms.
Saudi Arabia hopes to build on Mr. Ronaldo's initial contribution to attract other superstars who will help propel the Saudi Pro League into the world's top ten.
Former Real Madrid forward Karim Benzema has signed a deal to join the kingdom's Al Ittihad football club on a three-year deal.
As part of its effort, the kingdom this week transferred ownership of its four top clubs, including Al Nassr and Al Ittihad, to its sovereign wealth fund, the Public Investment Fund (PIF). The transfer allows PIF to invest hundreds of millions of dollars in acquiring players and preparing the clubs for privatization.
Mr. Ronaldo has a US$225 million, three-year contract with Al Nassr. Officials did not disclose Mr. Benzema's salary. Lionel Messi, an ambassador for Saudi tourism, reportedly turned down a US$1 billion contract.
In addition, Saudi Arabia acquired English Premier League club Newcastle United in 2021 for US$373 million.
Saudi Arabia's rationale for boosting sports in general, and particularly soccer, makes perfect sense. Sport is a key pillar of Crown Prince Mohammed bin Salman's effort to diversify the Saudi economy and make it less dependent on oil exports.
The kingdom hopes to increase Saudi Pro League revenues from 455 million Saudi riyals (US$ 121 million) in 2022 to 1.8 billion riyals (US$480m) annually by 2030.
Saudi Arabia further expects its strategy to generate private-sector investment opportunities and increase the market value of the Roshn Saudi League from three billion riyals (US$799 million) to more than eight billion riyals (US$2.1 billion) by 2030. It also assumes sports will boost tourism, another key pillar of Mr. Bin Salman's economic diversification plan.
In addition, promoting sports has public health significance in a country where more than 50 per cent of the population is overweight, and more than 20 per cent are obese. Moreover, Saudi Arabia has the Middle East's second-highest diabetes rate and seventh-highest in the world.
Finally, massive investment in soccer and sports helps Saudi Arabia garner soft power and project itself on the international stage, polish its image tarnished by human rights abuses, and position the kingdom as the region's top dog, in part by moving the centre of sports gravity away from Qatar, which last year hosted the World Cup, and the United Arab Emirates that fathered Gulf involvement in global soccer with its acquisition of Manchester City in 2008.
The question is not the kingdom's rationale for emphasising sports but whether its approach can succeed.
If Mr. Messi's rejection of a Saudi offer suggests that money cannot buy everything, so does China's experience. China's lesson is that money alone does not buy sustainable performance or mandatory organic growth, even if a massive investment is geared towards those goals rather than relying on superstars nearing the end of their careers.
China has yet to climb the ranks of FIFA, the sport's governing body, or emerge as an Asian soccer powerhouse despite investing billions of dollars in tens of thousands of academies and schools offering special football education over the last decade and the acquisition of top foreign players such as Carlos Tevez, Alex Teixeira, and Oscar.
This week's merger between golf's PGA Tour, the longstanding organizer of the sport's flagship events, and LIV Golf, its Saudi-backed US$405 million, 14-tournament league rival, tells a similar story. The merger is as much a tale of the kingdom successfully wielding its financial muscle to gain substantial influence as it is a story of money buying a lot but not everything.
Money allowed Saudi Arabia to grease the merger and improve its weak negotiating position. Two years into its existence, LIV Golf signed top players with mouth-watering financial packages but failed to attract corporate sponsors and new star players and garner credible television ratings.
In addition, litigation threatened to put the PIF's secretive decision-making in the public domain after a US federal judge ordered the fund to answer questions and produce evidence as part of the discovery process in a legal battle between LIV and PGA.
The merger ended the litigation that could have led to LIV Golf being deemeda foreign influence campaign in the United States This would have meant that its US employees had to register as foreign agents under the Foreign Agent Registration Act, or FARA.
In another dent in its sports blitz, Saudi Arabia suffered a setback when Egypt withdrew from plans to be part of a joint bid that would also include Greece for hosting the 2030 World Cup.
The withdrawal undermined Saudi hopes of circumventing standard FIFA practice to rotate tournaments among regions by packaging its bid as a tricontinental offering. In principle, FIFA's practice would have mitigated against awarding the tournament to a Gulf state so soon after the Qatar World Cup.
To secure buy-in from its proposed partners, the kingdom had reportedly agreed to foot Egypt and Greece's infrastructure and other costs in exchange for the right to host most 2030 World Cup matches.
Setbacks notwithstanding, Saudi Arabia is set to make a continued splash with its high-profile, well-funded sports initiative that also includes the hosting of multiple global and regional events such as this year's FIFA Club World Cup, the 2027 Asian Cup, and chess, boxing, and horseracing tournaments as well as potential bids for the acquisition of Formula 1 and World Wrestling Entertainment.
All of which will keep the kingdom, already a regional soccer powerhouse, in the limelight. What it will not do is ensure that Saudi Arabia becomes an all-round sports performance dynamo and a major top-level international competitor.
Saudi investment in infrastructure and sports academies is a key step in that direction. The kingdom has already embarked on that road. Nevertheless, the ultimate litmus test of the kingdom's sports strategy will be the development of a sports culture in which Saudis excel at the grassroots and elite level rather than employing financial muscle to purchase sports prominence off the shelf.
The question of what the Saudi sports strategy should emphasis is brought into sharp relief by doubts about the kingdom's ability to fund its grandiose Vision 2030 development plans.
S&P Global Ratings warned this week that "the Saudi banking system alone cannot provide funding to vision 2030" as deposit growth has not kept pace to fund the expansion in loans, and foreign reserves fell in April to the lowest in more than 13 years, down more than 44% since its 2014 peak.
View Turkey's Life Following the 2023 Elections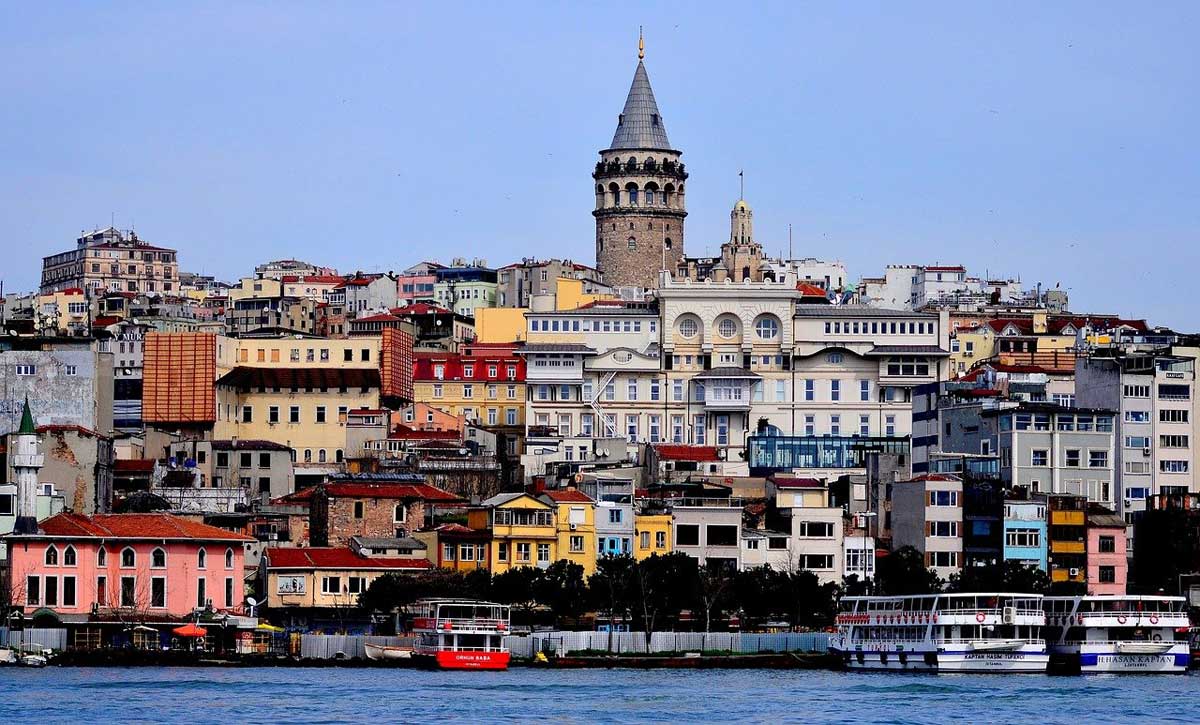 Turkey has just celebrated the victory of its presidential election amidst inflation and also just recovering from the earthquake that occurred some time ago. The vote advantage in this election certainly leaves many pros and cons for the figure of an authoritarian leader in the country that oversaw the Arab Spring revolution. President Erdogan managed to win with only about 52% of the vote based on the results of the incomplete official vote count. This is because almost half of the voters in the deeply divided country do not support Erdogan's authoritarian vision for Turkey. But in other parts of the world, Erdogan is still a favorite and a role model as a Muslim leader who can lead and last. In essence, no politician or president is truly good and ideal, each has its vices and disgraces. It's just that the standards of good and bad are judged by time and the needs of the times.
What Erdogan means to Turkey
Recep Tayyip Erdogan is a very influential figure in the Turkish political landscape. He has been a prominent politician in Turkey for over two decades and has held various positions of power, including Mayor of Istanbul, Prime Minister, and now President of Turkey. Throughout his political career, Erdogan has been known for his conservative, nationalist, and Islamist political views.
Erdogan's leadership has been praised by many for his ability to bring stability and economic growth to Turkey. During his tenure, Turkey has experienced significant economic development, and Erdogan has been credited with spearheading many of the country's modernization efforts.
However, Erdogan's leadership has also been criticized for its authoritarian tendencies, with many accusing him of eroding democratic institutions and muzzling opposition voices. In recent years, Turkey has been the subject of international scrutiny for its crackdown on dissent, including the imprisonment of journalists and human rights defenders. Erdogan's role in Turkish politics is complex and controversial, with opinions on his legacy varying widely depending on one's political beliefs and values.
A brief biography of the leader
Recep Tayyip Erdogan was born on February 26, 1954 in Rize, Turkey. Before entering politics, he worked as an imam and was active in Islamic organizations. In 1994, he was elected Mayor of Istanbul Metropolitan Municipality of the newly established Justice and Development Party (AKP). In 2003, Erdogan was elected Prime Minister of Turkey and became President in 2014. During his tenure, he succeeded in bringing Turkey economic progress and gained widespread support from Turkey's conservative and Islamist society. However, Erdogan's leadership has also been criticized for being accused of restricting press freedom and curbing political opposition as well as being associated with human rights violations.
The strengths and weaknesses of Recep Tayyip Erdogan's leadership in Turkish politics have always been a topic of debate among the public and politicians. Here are some examples of the strengths and weaknesses of Erdogan's leadership:
Strengths of Erdogan's Reign
Erdogan has managed to create economic stability in Turkey and attract foreign investment to his country.
He has succeeded in removing the ban on women wearing headscarves in Turkish state institutions.
Erdogan has strong support from conservative and Islamist circles in Turkey.
He has built adequate infrastructure in Turkey, such as fast railways and new airports.
Erdogan has successfully introduced education reforms and protected the rights of minorities.
Disadvantages:
Erdogan has been criticized for being authoritarian and suppressing political opposition, such as the arrest and detention of activists and journalists critical of his government.
He is also accused of restricting media and internet freedom in Turkey, such as shutting down media critical of him and suspecting people active on social media.
Erdogan has played a role in the conflict in Syria, which some say has caused security problems in Turkey.
He is in cahoots with conservatives and Islamists in Turkey and has taken no decisive action to push the country towards modernity.
Erdogan is considered unresponsive to humanitarian issues, such as failing to respond quickly to natural disasters, such as the earthquake in Turkey.
Erdogan in Turkish and Global View
The international community's view of Recep Tayyip Erdogan varies. Some view him positively and appreciate his success in creating economic stability and modernizing infrastructure in Turkey, while others criticize him for being authoritarian and suppressing political opposition as well as limiting civil liberties and human rights.
Some of Erdogan's controversial moves, such as granting mosque status back to Hagia Sophia and taking military action against Kurdish terrorists, have created pros and cons in international circles.
In addition, Turkey's relations with neighboring countries are also sometimes not harmonious. Recep Tayyip Erdogan, President of Turkey, has been involved in several conflicts and disputes with neighboring countries. Here are some of them:
1. Syria: Erdogan has been involved in the Syrian conflict, including supporting rebel groups fighting against the Bashar al-Assad regime. Turkey's relations with Syria are already not good, however, and Erdogan has also been criticized by some neighboring countries for perceived interference in Syria's internal affairs.
2. Military Coup in Turkey and Relations with Greece: In 2016, an attempted coup was staged by followers of fethullah gulen in Turkey. Erdogan claimed that Fethullah Gulen fled to neighboring Greece and accused them of refusing to hand over Gulen to Turkey. This conflict caused relations between Turkey and Greece to deteriorate further.
3. Armenia and Azerbaijan border: Erdogan has supported Azerbaijan during the Nagorno-Karabakh conflict that took place in 2020 and called for the withdrawal of Armenian soldiers from the region. This has worsened Turkey's relations with Armenia and its relationship with Russia, which mediates the conflict.
4. Libyan conflict: Erdogan has given support to the UN-recognized Libyan government and has denounced the support of the United Arab Emirates and Egypt for giving support to different parties. This has worsened relations between Turkey and these countries.
Erdogan's conflicts with leaders of neighboring countries have created tensions and worsened bilateral relations. Nevertheless, Turkey remains an important player in global geopolitics and Erdogan continues to be active in international relations including in the role of mediator in various regional and global conflicts.
However, Turkey remains an important country in global geopolitics, and Erdogan continues to be active in international relations, including in the role of mediator in various regional and global conflicts.
Turkey: Glance the Near Future
Following his election victory in 2023, Erdogan's leadership in Turkey will enter a period that extends his rule after nearly 20 years in office. Here are some of the changes that can be seen in Erdogan's leadership:
Extension of the term of government: With the victory, Erdogan extends his term as Turkey's leader. This will allow him to implement a longer and more extensive political and economic agenda.
Consolidation of power: Erdogan's election victory implies that he still receives strong political support from conservative and Islamist circles. This strengthens his position in allocating power and maintaining political control.
Economic Issues: Erdogan will be faced with the challenge of improving Turkey's economic situation which still suffers from several problems such as inflation and budget deficit. Consolidation of political power may provide the stability needed for the implementation of economic policies.
Future of Foreign Relations: Erdogan needs to find ways to strengthen Turkey's relations with several neighboring countries and international organizations. Appropriate foreign policy is needed to maintain stable regional and global relations.
Human rights and civil liberties: There are concerns about the suppression of political opposition, human rights and civil liberties in Turkey. Erdogan needs to take appropriate measures to improve this situation.
Erdogan's victory in the 2023 election gives him strong political power to carry out the policies and programs of the Turkish government. However, the policies and actions he takes during his leadership will still be monitored and assessed by a number of national and international parties.
It is uncertain whether the future of Turkey will continue under Erdogan's leadership in the economic atmosphere and post-recovery from natural disasters. But it is likely to be more complex.
Gulf support for Turkey's Erdogan is about more than economics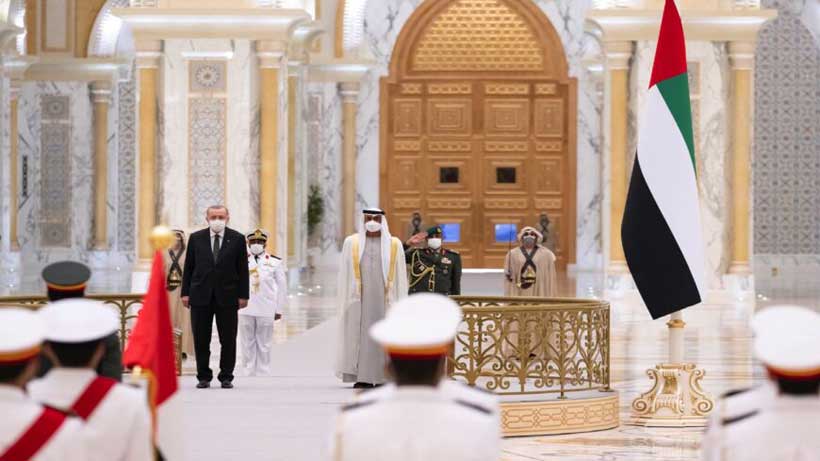 When jailed Turkish politician Selahattin Demirtas apologized for his pro-Kurdish party's poor performance in recent Turkish elections, he did more than take responsibility.
Mr. Demirtas implicitly questioned the notion that Turks vote primarily along ideological and identity lines rather than based on assessing which party will best further their economic and social interests. However, the reality is that all the above shape how Turks vote.
Mr. Demirtas' Peoples' Democratic Party (HDP), running under another party banner due to a potential ban over alleged militant ties, won 8.79 percent in last month's parliamentary election compared to 11.7 per cent in 2018. Even so, it remains the third-largest party in parliament.
At first glance, President Recep Tayyip Erdogan's economic performance suggested that Turks would choose change. Inflation hovers around 44 per cent; the Turkish lira has lost 90 per cent of its value over the last decade and hit a new low a day after Mr. Erdogan's electoral victory.
In addition, many blame corruption and a failure to enforce building standards for the degree of devastation caused by earthquakes in February in eastern Turkey, parts of which are predominantly Kurdish.
Stunning as those statistics and allegations may be, they tell only part of the story.
Counterintuitively, Mr. Erdogan likely benefitted not only from skills that best come to the fore when he is in a political fight but also from his religiosity, religious lacing of politics, and promotion of greater freedom for public expressions of piety in a country that long sought to restrict them to the private sphere.
Conservative religious women were one major constituency that benefitted economically and socially from Mr. Erdogan's rollback of Kemalist restrictions that barred women from wearing headscarves in government offices and universities.
"Erdogan is loved that much because he changed people's lives," said Ozlem Zengin, a female member of parliament for the president's Justice and Development Party (AKP).
Similarly, religion may have been one reason voters in earthquake-hit areas favoured the AKP above Mr. Demirtas' HDP.
Economist Jeanet Sinding Bentzen notes that "individuals become more religious if an earthquake recently hit close by. Even though the effect decreases after a while, data on children of immigrants reveal a persistent effect across generations."
Economics in mind, some voters questioned whether opposition leader Kemal Kilicdaroglu with his vow to reintegrate Turkey into the Western fold, would have been able to secure badly needed support from Gulf states like Saudi Arabia and the United Arab Emirates.
After years of strained relations, Saudi and Emirati support for Mr. Erdogan was displayed within days of the Turkish leader's electoral success.
The UAE ratified a five-year, US$40 billion trade deal with Turkey three days after the vote. 'This deal marks a new era of cooperation in our long-standing friendship," said UAE Minister of State for Foreign Trade Thani al-Zeyoudi.
Meanwhile, Saudi Aramco, the kingdom's national oil company, met in Ankara with some 80 Turkish contractors this week to discuss US$50 billion worth of potential projects.
"Aramco wants to see as many Turkish contractors as possible in its projects. They are planning refinery, pipeline, management buildings, and other infrastructure construction that will be worth $50 billion in investment," said Erdal Eren, head of the Turkish Contractors Association.
In a bow to foreign investors, including Gulf states that increasingly tie aid to recipients' economic reform policies, Mr. Erdogan on Saturday named Mehmet Simsek, a widely respected former banker and deputy prime minister and finance minister, as his new treasury and finance minister.
Foreign investors and analysts saw the appointment of Mr. Simsek, an advocate of conventional economic policies, as a sign that Mr. Erdogan may shift away from his unorthodox refusal to raise interest rates that fueled inflation and an exodus of foreign money.
In addition to stabilizing the economy, Mr. Erdogan faces challenges funding reconstruction in earthquake-hit areas as well as northern Syria as part of an effort to facilitate the return of refugees.
With 3.7 million registered refugees, Turkey is home to the largest Syrian exile community. Anti-migrant sentiment and pledges to return refugees were important in last month's election campaigns. Refugee return is also part of the Gulf states' renewed engagement with Syrian President Bashar al-Assad.
In a twist of irony, Gulf support for Mr. Erdogan, despite his Islamist leanings, may be driven as much by economics as geopolitics.
At a time when the UAE and Saudi Arabia adopt positions at odds with the policies of the United States, the region's security guarantor, they may see Mr. Erdogan as an increasingly important partner irrespective of whether the Gulf states' moves constitute a genuine policy shift or merely a pressure tactic to persuade the US to be more attentive to their concerns.
Like the two Gulf states, Mr. Erdogan, despite Turkey's NATO membership, has pursued an independent foreign policy involving close ties to Russia and a military intervention in Syria that impacts Gulf efforts to drive a wedge between Syria and Iran.
In its latest charting of an independent course, the UAE said it was pulling out of a US-led maritime security force, the Combined Maritime Forces (CMF).
Led by a US admiral, the CMF groups 38 countries, including Saudi Arabia, in a bid to halt Iranian attacks on commercial ships, weapons smuggling, and piracy.
The UAE said its withdrawal was part of an assessment of "effective security cooperation" in the Middle East.
However, US National Security Advisor Jake Sullivan and his Emirati counterpart, Tahnoon bin Zayed Al Nahyan, did not mention a UAE withdrawal in a joint statement on Friday after talks in Washington.
"Sheikh Tahnoon praised the United States' strong security and defense partnership with the UAE. Mr. Sullivan confirmed the US commitment to deterring threats against the UAE and other US partners while also working diplomatically to de-escalate conflicts and reduce tensions in the region," the statement said.
Moreover, US Secretary of State Anthony Blinken will meet in Saudi Arabia this week with his Gulf Cooperation Council counterparts, including the UAE Foreign Minister Abdullah bin Zayed al Nahyan.
At the same time, various Iranian and other media quoted a Qatari news website, Al Jadid, saying that China was facilitating talks between the UAE, Saudi Arabia, Oman, and Iran to create a joint naval force to enhance maritime security in the Gulf.
The report did not clarify whether China would play an active role in the force or whether participation would be limited to Middle Eastern states.
Iranian naval commander Rear Admiral Shahram Irani discussed plans for a joint maritime force on local television but did not mention Chinese involvement.
In a first response, CMS and US Fifth Fleet spokesman Commander Tim Hawkins dismissed the notion of maritime forces that includes Iran. ""It defies reason that Iran, the number one cause of regional instability, claims it wants to form a naval security alliance to protect the very waters it threatens," Mr. Hawkins said.
Nevertheless, the force, if created, could cast a different light on Emirati and Saudi efforts to boost Mr. Erdogan.
Taken together, the UAE's alleged withdrawal from the US-led CMF, the creation of a China-associated alternative force, and support for Mr. Erdogan would signal a Gulf willingness to take greater responsibility for the region's security.
It would also indicate a qualitative change in Chinese engagement in the Middle East following the China-mediated agreement in March between Saudi Arabia and Iran that restored diplomatic relations.
Turkey has been conspicuously absent in discussions about Gulf security even though it is a regional powerhouse with a battle-hardened military, an expanding homegrown defence industry, and regional ambitions. The UAE and Saudi Arabia account for 40 per cent of Turkish arms exports.
Turkey first proposed establishing a military base in Saudi Arabia in 2015, two years before the kingdom and the UAE initiated a 3.5-year-long diplomatic and economic boycott of Qatar that was lifted in 2021. The Gulf states demanded, among others, that Qatar halt military cooperation with Turkey and shut down a Turkish military base populated by Turkish forces at the beginning of the boycott.
"If the current trend of US detachment from the region continues, and Turkey's rising regional posture keeps moving in a forward direction, Ankara may have an opportunity to fortify its position in the Gulf," said Middle East scholar Ali Bakir.