Electoral Reforms in India: Good Governance Diplomacy in Smoke and Mirrors
The punishment suffered by the wise who refuse to take part in the government, is to suffer under the government of bad men said Plato. The governance is perennial permutation and election is periodic mutation. Governance is not limited to electoral reforms alone; it has got embedded with a multitude of vicissitude. India is synonymous with democracy and it has become a shibboleth in political parlance to address India as the largest democracy.
Democracy is an engine that is propelled by the fuel of equality with equity, liberty with pluralism, fraternity with multiculturalism and unity with diversity on the tracks of rule of law and public participation. But democracy has eviscerated democracy in India due to its being in the hands of people who do not subscribe to an idea called institutional constitutionalism that in turn ensures good governance. The good governance germinates and gestates choices called election that is an inalienable and non-derogable feature of democracy that works as the spinal cord to sustain diversity, pluralism and multi-culturalism.
Election is not a seasonal pomp and show but a sacrosanct and serious process of upholding norms of democratic way of life in all geo-political entities including India. Thus, election is not limited to change of one set of political structure with another one but it a multitude of many dimensions. However, there is a pejorative trend in the most powerful methodology of making choices at the hustings. Despite the fact that scientific and technological advancements [EVMs (Electronic Voting Machine)] are being employed to elicit the free and fair preferences and predilections of We, the People of India, at the electoral politics but electioneering still lacks transparency in terms of funding, trolling, and defection etc.
The robust economic reforms peregrination of India since 1991 has made an indelible integration of Indian economy with the world economy but at home has created a democratic deficit in the Indian polity and left it unattended that is overdue parliamentary reforms called electoral reforms agenda. The electoral reforms in 21st century context have become more important and relevant than ever before. In the absence of electoral reforms, democratic deficit is having an incremental impact in the form of low voter turnout, no compulsory voting, no postal voting and no online voting. These trends are bad for democracy as people's engagement in the political process is dismal and many vulnerable sections like minorities and Dalits feel alienated and excluded. Consequently, electoral reforms agenda is subjected to amnesia by the political executive that has been basking in a state of hubris since the inauguration of the Constitution of India. This sordid state of affairs has presented a desideratum; can economic reforms alone deliver? How to address the interplay among issues of corruption, accountability, rule of law, political party development, public administration and economic reconstruction in elections in divided societies? How is good governance achieved in elections? How to promote good governance in transition? Is everything fine with the existing electoral process in India? Are we, the people of India suffering from democratic diseases or excessive democracy?
History of Electoral Reforms in India
The first three general elections (1952-1962) have been regarded free and fair elections but subsequent elections are marred by the distortion of the power structure at every level of governance. Consequently, positive power has been restricted and negative power remains unchecked. State organs have become dysfunctional and have been suffering maximum government and minimum governance. Elections only change players but there is no change in the rules of the game. Moreover, authority stands delinked from the accountability and rule of law. Institutional on-performance has become rampant, good behaviour is not rewarded and bad behaviour is not punished and honesty and political power have increasingly gone incompatible. There have been several attempts to have electoral reforms agenda executed wherefor few committees and commissions were constituted such as 1990 Goswami Committee on Electoral Reforms, 1993 Vohra Committee Report, 1998 Indrajit Gupta Committee on State Funding of Elections, 1999 Law Commission Report on the Electoral Laws, 2001 National Commission to Review the Working of the Constitution, 2004 Election Commission of India with Proposed Electoral Reforms and 2008 The Second Administrative Reforms Commission. These committees and commissions have adumbrated the appalling deviations, discrepancies and irregularities in the election process and made pragmatic recommendations to reform the electoral architecture.
Supreme Court of India on Electoral Reforms
The Supreme Court of India ruled in July, 2013 that Parliamentarians and State Legislators who have been convicted with a jail term of two years or more are barred from contesting elections. The Supreme Court has struck down Section 8 (4) of the People's Representation Act, 1951 in India whereunder convicted members of Parliament and State Legislatures were allowed to continue in their elected offices. Meanwhile, their appeals peregrinating in the upward mobility of the judicial hierarchy as the Clause 8(4) had provided special privilege to MPs/MLAs to hold the office even after conviction if an appeal has been filed in a higher court within the span of 3 months. On a petition filed by a NGO called Common Cause for having a separate button on the Electronic Voting Machine (EVM) with the option of "None of the Above" (NOTA) and the Supreme Court gave a favourable ruling in the NOTA case on 27th Sept. 2013. The NOTA button was inserted in the EVM machines first time during the 2014 Lok Sabha elections. In the case of People's Union for Civil Liberties vs. Union Of India, (2013) 10 SCC 1, the Supreme Court ruled that it is a 'categorical imperative' that a candidate discloses his criminal antecedents otherwise such concealment would amount to a "corrupt practice" under Section 123 of the Representation of the People Act, 1951. Further, such a corrupt practice makes the candidate liable to be disqualified under Section 8A of the same Act. But such progressive judicial decisions do not get any political backing as political parties are not honest to have electoral reforms and cleanse the political system mired in political chicanery and subterfuge. There are some notable cases delivered by the Supreme Court like FCRA Tribunal Case, [CRL.M.C. No. 2784/2011 & Crl. M.A. Nos. 10129/2011/2015 and 6144/2012, Foreign Contribution (Regulation) Act, 2010], The Alleged Paid News Case [Ashok Shankarao Chavan v. Madhao Rao Kindhalkar and Others (2014) 7 SCC 99, 1], Disqualification Of Convicted MPs/MLAs Case [Lily Thomas and Lok Prahari NGO Case, (2013) 7 SCC 653] and Disproportionate assets of the Elected Representatives Case [Lok Prahari v. Union of India and Others,10 July, 2013]
Major Electoral Issues
Electoral canvas of India is in utter chaos from top to bottom and it appears beyond correction at least at the end of political architects of the country. The Election Commission of India has been making all efforts to cleanse the electoral system but We, the People of India, only look up to the highest judicial establishment of the land—the Supreme Court of India—for the redress of our repinements. However, judicial branch of the state should not be treated as a panacea for all ills that have been plaguing the country since its emergence out of the colonial clutches in 1947. There is crisis of governance that has raised its ugly head in many forms like Increasing Lawlessness, Inefficient State Apparatus, Unresponsive Bureaucracy, Expensive Judicial System (or Ineffective), All Pervasive Corruption, Criminalization of Politics, Politicization of Criminals, Money and Muscle Power in Elections, Political Instability, Erosion of Legitimacy of Authority, Fiscal Power [Cash Limit], Misuse of State Machinery [Incumbent Government], Compulsory Voting [Penal Consequences], State Funding [Reimbursement of certain % of amount] [National Election Fund], Casteism, Communalism, Religion, Regionalism [CCRR], Intra-party Democracy [Nepotism and dynastic political outfits are autocratic & unaccountable], Inclusion, Exclusion and Cessation of Candidates [Qualifications etc.], Candidate Expenditure Limits- No Limit on Political Party, Corporate Electoral Trust/Corporate Funding to Political Parties [Proposal for Electoral Bonds], Issue of Foreign Funding Taken By BJP and INC and How to bring Political Parties under RTI?
Way Ahead
In this conspectus, there is a need to have comprehensive, consolidated and holistic electoral reforms while addressing following submissions along with all issues that have been identified hereinabove that there must not be a caste-based or religion-based delimitation of parliamentary and state assembly constituencies, True Representation of political attitudes must be attended, state funding of election campaign must be based on securing minimum percentage of vote share by a political party and to equalize the election completion, there should be an easy procedure for voting, vote counting, ballot design that must be identifiable by the ordinary voter. The Constitution of India must appropriately be amended to address the administrative and legal framework to make the electoral reforms more pragmatic and practical, election law must make transparency a prerequisite of a fair election and change the way politicians plan to win the elections under all circumstances, the Election Commission of India should again be a single member body or primacy to the opinion or decision of the Chief Election Commissioner (CEC) of India be accorded in the existing election body to ensure fairness, transparency and integrity of the system, the avenues must be cajoled to ensure full turnout of the voters, National Transparency Courts (NTCs) must be established to try election-related offences and violations within a time-frame of one month, election reforms must make honesty compatible with public office and create a fusion of authority and responsibility within the gamut of citizen-centered governance. Electoral reforms must respect the people's sovereignty and the instruments of accountability [Right to Information, Citizen's Charters with penalties for non-performance, Stakeholder empowerment, making crime & corruption investigation agencies independent and autonomous. Therefore, the idea of a democratic polity is incomplete without periodic elections. The attitudes, ethics, and values of a society wedded with democracy of diversity and multiculturalism are expressed in elections. People's sovereignty is asserted in the elections that accords legitimacy to the government and its lego-institutional structure for good governance. A free and fair election is the backbone of a democratic political set-up and same has been ordained in the schematization of the Constitution of India.
Pakistan not a Threat for Israel: Clearing Misconceptions
Ever since 1998; the beginning of Pakistan's nuclear age, the state's self-defense mechanism has been a source of worry and unrest for India and the US. Both these states never really accepted that a small state like Pakistan could develop the prestigious asset and was now well capable of defending itself against external threats. US opposed the program on the grounds that it had been tested after the signing of NPT and that it is an "illegitimate" program. Their basic concern was Pakistan not being a party to NPT and US non-proliferation efforts failing. India, though very much against the program, could not openly oppose it on the same grounds because its own Nuclear Program had the same issue i.e. it was tested after the signing of NPT and they had also not signed the treaty.
There  are  a  lot  of  ambiguities  surrounding   Pakistan's  nuclear  program  which  are  there intentionally for the benefit and security of the program and state. However, there is one thing which has been kept very clear since day one and that is the Indo centric nature of Pakistan's nuclear program. The program was developed because the conventionally strong next door neighbor had developed their program. Pakistan, in an attempt to ensure territorial security, had to develop its own program as well. US, China, Russia, France or the UK were never a threat to Pakistan nor was Pakistan on their attack agenda. India on the other hand was in close territorial proximity, a historic enemy, conventionally stronger and now also a nuclear power. After evaluating all these factors any national strategist would suggest a nuclear program for Pakistan and that is exactly what the state did.
There have been news in an Israeli newspaper,  Haaretz, that Pakistan is more of a threat to Israel than Iran. This was published on 20 May, 2018. The grounds for this allegation have been identified  as  Pakistan's  growing  arsenal  and  other  similar  reasons  which  have  always  been popular in the western policy circles. Iran, a conventional enemy, one with which there have been numerous conflicts, has been ruled out as a threat to Israel since they do not have a nuclear arsenal.
However, there are many concrete facts that have been ignored in this propagating debate. For instance Pakistan has had no wars with Israel. Both the states have never even been on the verge of an all-out war. The states have never even had a conflict that could've led to war. Although Iran does not have  a nuclear arsenal at present but that did not stop the states from indulging into conflicts before and although initiating a nuclear war might not be a possibility for Iran but a conventional war is very much within their skill set.
Pakistan is already indulged in a two front defense strategy on its eastern and western borders. The Taliban threat from the west and the ever present Indian threat from the east, particularly along the  line of control is already consuming most of the state's energy, attention and resources. Under such circumstances, jumping into any sort of venture as far as Israel without any apparent or direct conflict seems like an amateur move which is not expected from Pakistan whatsoever. If any linkages are being made based on the fact that Iran and Israel have cordial ties then they are weak to begin with. On the other hand India and Iran have more than friendly ties and India's nuclear arsenal is growing rapidly with the US help. However, this does not mean that just because India is a nuclear state and a friend of Iran, it will be inclined to attack Israel.
Pakistan's nuclear program is solely for the safety and security of the nation against any external threat.  The program  is not for the state  to pick  and choose  enemies  and start  non-existing conflicts. That is definitely not how Pakistan intends to use its resources and deviate from the real agenda which is to protect the state of Pakistan. The only condition under which Pakistan would use its nuclear weapons against any state would be if they choose to attack the territory of Pakistan in a nuclear or non-nuclear manner. The state has been absolutely clear about this from the very beginning of its  nuclear era.
Behind Indo-Pacific Vision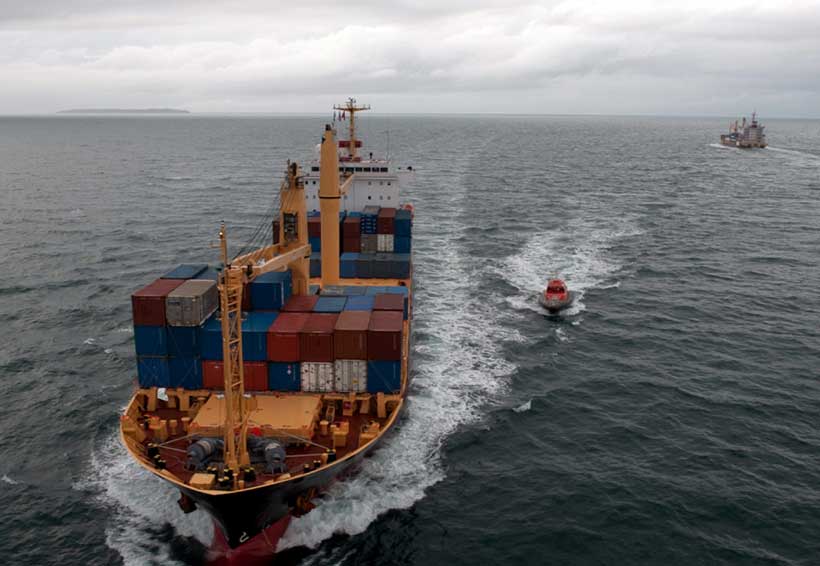 Mike Pompeo's recent speech titled, 'America's Indo-Pacific Economic Vision – at the Indo-Pacific Business Forum' at the US Chamber of Commerce, Washington DC has been carefully observed across Asia.  Beijing has understandably, paid close special attention to it. Pompeo emphasized on the need for greater connectivity within the Indo-Pacific, while also highlighting the role which the US was likely to play (including financial investments to the tune of 113 Million USD in areas like infrastructure, energy and digital economy). The US Secretary of State while stating that this vision was not targeted at anyone, he did make references to China's hegemonic tendencies, as well as the lacunae of Chinese connectivity projects (especially the economic dimension).
The Chinese reaction to Pompeo's speech was interesting. Senior Chinese government officials were initially dismissive of the speech, saying that such ideas have been spoken in the past, but produced no tangible results.
An article in the Global Times 'Indo-Pacific strategy more a geo-political military alliance' response is significant. What emerges clearly from this article is that Beijing is not taking the 'Indo-Pacific vision' lightly, and neither does it rule out the possibility of collaboration. The article is unequivocal, in expressing its skepticism, with regard to the geo-political vision of the Indo-Pacific vision. Argues the article:
While the geopolitical connotation of the strategy may lead to regional tensions and conflicts and thus put countries in the region on alert
It is optimistic with regard to the geo-economic dimension, saying that this would be beneficial, and would promote economic growth and prosperity. What must be noted is that, while the US vision for 'Indo-Pacific' has been put forward as a counter to the Belt and Road Initiative (BRI), the article also spoke about the possible complementarities between the US vision for 'Indo-Pacific' and China's version of BRI. While Mike Pompeo had spoken about a crucial role for US private companies in his speech, the article clearly bats in favor of not just between Indian, Japanese, Chinese, US governments as well as companies. This is interesting, given the fact that China had gone to the extent of dubbing the Indo-Pacific vision as the foam on the sea" "that gets attention but will soon dissipate"
While there is absolutely no doubt, that there is immense scope for synergies between the Indo-Pacific vision, and BRI especially in the economic sphere. China's recent openness towards the Indo-Pacific vision is welcome, but one of the propelling factors is the growing resentment against the economic implications of some BRI projects. While in South Asia, Sri Lanka is a classical example of China's debt trap diplomacy, where Beijing provides loans at high interest rates (China has taken over the strategic Hambantota Project, since Sri Lanka has been unable to pay Beijing the whopping 13 Billion USD). Even in ASEAN grouping, countries are beginning to question the feasibility of BRI projects, Malaysia which shares close economic ties with Beijing is reviewing certain Chinese projects (this was one of the first steps undertaken by  Mahathir Mohammad after taking over the reigns as Prime Minister of Malaysia).
Second, that while for long the Indo-Pacific Vision has been dubbed as a mere 'expression' and one of the criticisms has been a lack of gravitas in the economic context (and even now 113 Million USD is not sufficient). Developments over recent months, including the recent speech, indicate that The Department of State seems to be keen to dispel this notion that the Indo-Pacific narrative is bereft of substance. Here it would be pertinent to point out, that Pompeo's speech was followed by an Asia visit (Indonesia, Malaysia, Singapore).
Countries which are key stakeholders in the Indo-Pacific narrative need to keep in mind the following:
US needs to walk the course and apart from investing, more it needs to think of involving more countries, including Taiwan and more South Asian countries like Sri Lanka and Bangladesh in the Indo-Pacific partnership.
Second, the Indo-Pacific speaks in favor of democracy as well as greater integration, but not only are countries becoming more inward looking, even their stand on democracy, and Human Rights is ambiguous.  Japan is trying to change its attitude towards immigration, and is at the forefront of promoting integration and connectivity within the Indo-Pacific. Neither US, nor India, Japan or Australia have criticized China for its excesses against the Uighur minority in Xinjiang province.
Finally, there is scope for China to be part of the Indo-Pacific, but it needs to look at certain projects beyond the rubric of the BRI. A perfect instance is the Bangladesh China, India Myanmar BCIM Corridor which India was willing to join, but China now considers this project as a part of BRI.
Conclusion
In conclusion, Beijing can not be excluded from the 'Indo-Pacific' narrative, but it can not expect to be part of the same, on its own terms. It is also important, for countries like US and India to speak up more forcefully on issues (within their domestic contexts, as well as external) pertaining to Freedom of Speech, Human Rights and  immigration issues, given that all these are essential for a 'Free and Open Indo-Pacific'
Chimeras and Realities of the Indo-Pacific Partnership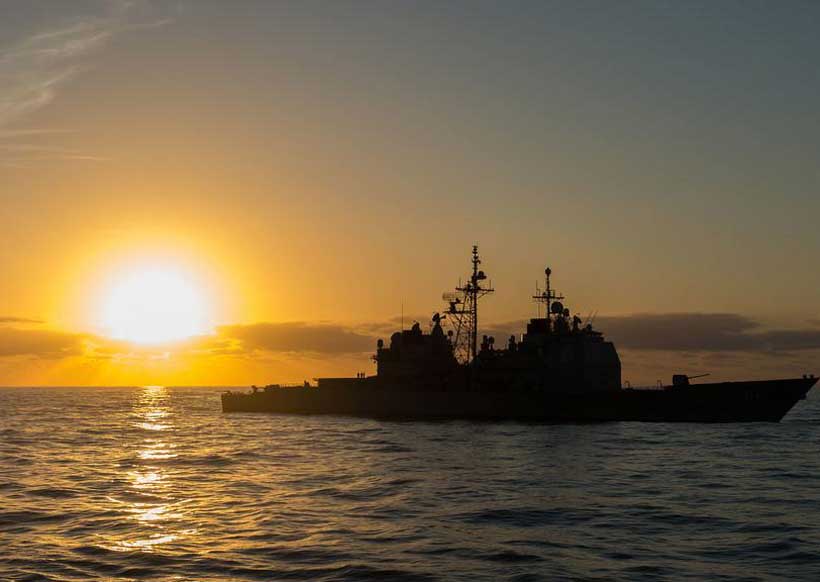 The new American initiative for the creation of the Indo-Pacific Partnership (IPP) has grabbed the spotlight in many political discussions of late. Although the idea to set up such a forum was proposed at the end of 2017 and to this day has been no more than a general slogan, now the Trump administration seems set to stake on it. Why?
As a reminder I would like to point out that on May 30 the US Secretary of Defense announced the renaming of the Pacific Command into the Indo-Pacific Command (although the Command's responsibility zone a priori included the Indian Ocean waters).
A few days later, at the Shangri-La Dialogue (SLD) conference in Singapore, the idea of IPP was spelled out by the American side, with an emphasis on the aspects of regional security. When commenting on the change of the name of the American command, Indian Prime Minister Narendra Modi remarked that for India the unification of the Indian and Pacific oceans into a single geographic array looked "natural".
The practical implementation of the IPP strategy will most likely be carried out both through the strengthening of US bilateral relations with countries of the region and through the creation of multilateral cooperation formats. The most important of these cooperation initiatives is the so-called. "Quadro", which is designed to bring together the four "democracies" of the Indo-Pacific region – the United States, Japan, Australia and India.
It is believed that the United States, Australia, Japan and India, united in the Quadro, will consider the two oceans a single strategic space. Since 2016, the United States, India and Japan have been conducting joint naval exercises "Malabar". Washington is clearly giving New Delhi ever more attention, counting on India as one of the future regional security poles, along with Japan, Australia and its other allies.
The feasibility evaluation of IPP was proposed in the concept of "free and open Indo-Pacific strategy", FOIP). And the recent report of the US National Security Strategy states that "in the Indo-Pacific region, there is a geopolitical competition between free and repressive visions of the world order."
Apparently, this is about China. Therefore, the idea of IPP, which is motivated by the value and geostrategic approach, did not cause immediate enthusiasm from the American allies in the region.
Assessing the US initiative to establish IPP, Japanese experts, for example, say that Japan has no objections in principle to such an initiative as long as it is "transparent and inclusive". To this, they add that this initiative can play a role in the development of interregional relations involving East Asia, South Asia, Africa and Eurasia; the main thing is that it should not be directed against China, since Japan is interested in China's sustained development and Japan-China relations.
In response, South Korea argues that it is too early to suggest a full approval for the IPP as this initiative has been put forward in the form of a general slogan. Seoul has yet to understand what it is and needs more time to examine it in more detail. If it turns out that the initiative aims to deter China, participation in it of the Republic of Korea will be a "difficult choice" to make.
According to experts of the US Chamber of Commerce and Industry, the Indo-Pacific region may account for half of the global economy within decades, but this requires investments of almost $ 26 trillion. Now it is obvious that from the point of view of trade and economic cooperation, the IPP is set to replace the Trans-Pacific Trade Partnership (TPP), which Donald Trump chose to reject, and offer an alternative. US Secretary of Commerce William Ross explains in this respect that TPP agreements require too much effort to conclude and too complicated: "With such major geopolitical phenomena as the TPP, it is impossible to carry out a controlled experiment."
Verbally, Washington welcomes China's contribution to regional development, emphasizing that IPP will not be aimed at containing China or opposing China's Belt and Road Initiative. At the same time, the emphasis is put on the need to adhere to "international standards of transparency, the rule of law and sustainable financing".
However, in practice, the main reason underlying IPP is the attempt to conduct a "controlled" geostrategic and geoeconomic experiment, by constructing a partnership framework artificially, in the American interests, without taking into account the interests of potential partners who are not interested in political or economic deterrence of China
Supporters of conventional geopolitical approaches say that the creation of IPP means the advance of the US into Eurasia still further from the east to the west by strengthening ties with predominantly "naval" powers in the eastern and southern peripheries of the Eurasian continent (from South Korea to countries of the Arabian Peninsula) and with island states of the Pacific (from Japan to New Zealand). The main purpose of the IPP is the political and military-strategic deterrence of China, the creation of a rigid "framework" that would prevent Beijing from assuming a dominant position in the region.
Whatever the case, American attempts to artificially "patch together" the IPP "from the material at hand" indicate the need for the Russian diplomacy to boost efforts to cement the Russian-Chinese strategic partnership by developing security mechanisms and fostering cooperation in the land areas of the Eurasian "heartland".
In the first place, such mechanisms involve the Shanghai Cooperation Organization (SCO), measures towards linking the Eurasian integration and the Chinese Belt and Road Initiative and the consistent implementation of the Russian initiative to establish the Greater Eurasian Partnership (GEP).
India's participation in these organizations and initiatives is a matter of special concern, while the three-party consultative arrangement Russia-India-China needs further strengthening as well.
First published in our partner International Affairs