Rohingya crisis in Bangladesh: UN to provide aid for up to 7, 00,000 refugees
The United Nations has drawn up a contingency plan to feed up to 700,000 Rohingya Muslim refugees from Myanmar after some 480,000 fled to Bangladesh over the past month and arrivals continue.
The hunger situation in camps in Bangladesh has improved as food aid from WFP and other agencies is now reaching the refugees. The plan also covers some 300,000 Rohingya who were already sheltering in southeast Bangladesh before the latest influx began, meaning it could cater for a million people in total. "No one would be left out from any humanitarian assistance. The WFP would need about $80 million for the massive aid.
Earlier, the UN made an emergency appeal for $78 million on 9 September, but UN resident coordinator in Bangladesh Robert Watkins said much more would be needed as the exodus grows.
Impoverished Bangladesh, which earned praise for opening up its border, has eased restrictions on aid groups working in refugee camps and sought $250 million from the World Bank to fund emergency relief.
The Rohingyas were placed in internment camps and today there are still more than 120,000 still housed there. For years the Rohingyas have faced discrimination and persecution, today they are still facing this problem and have started to flee to other countries for safe haven. In 2015 "more than 40 Rohingya were massacred in the village of Du Chee Yar Tan by local men, the U.N. confirmed. Among the findings were 10 severed heads in a water tank, including those of children" The Rohingya people have been facing persecution for their religion and as of today still have no rights or citizenship in their homeland.
A United Nations official last week said it would need $200 million over the next six months to handle the Rohingya crisis. Rohingya have been fleeing Rakhine state in north east Myanmar for decades. The new influx began on 25 August when deadly attacks by Rohingya militants on Myanmar police posts prompted a huge crackdown by the military.
Bangladesh is already host to hundreds of thousands of Rohingya who have fled previous outbreaks of violence in Rakhine. Existing refugee camps are full and the new arrivals are sleeping rough in whatever space they can find, reports say.
The 2015 Rohingya refugee crisis refers to the mass migration of thousands of Rohingya people from Myanmar (also known as Burma) and Bangladesh in 2015, collectively dubbed "boat people" by international media. Nearly all who fled traveled to Southeast Asian countries including Malaysia, Indonesia and Thailand by rickety boats via the waters of the Strait of Malacca and the Andaman Sea.
The United Nations High Commissioner for Refugees estimates that 25,000 people have been taken to boats from January to March in 2015 by human traffickers. There are claims that, while on their journey, around 100 people died in Indonesia, 200 in Malaysia, and 10 in Thailand, after the traffickers abandoned them at sea.
UN High Commissioner for Refugees Filippo Grandi visited the overflowing camps last week and said Bangladesh needs "massive international assistance" to feed and shelter the Rohingya. Grandi said there had been an "incredible outpouring of local generosity" but that now needed to be "beefed up by massive international assistance, financial and material".
The Rohingya, a stateless mostly Muslim minority in Buddhist-majority Rakhine, have long experienced persecution in Myanmar, which says they are illegal immigrants. The violence began on 25 August when the Rohingya militants attacked police posts in northern Rakhine, killing 12 security personnel. Rohingyas who have fled Myanmar since then say the military responded with a brutal campaign, burning villages and attacking civilians in a bid to drive them out. Zeid, the United Nations High Commissioner for Human Rights, said the current operation in Rakhine was "clearly disproportionate".
A senior official from the UN's World Food Program (WFP) said they were now prepared to provide massive food and other emergency aid if the influx continues in coming weeks. "All the UN agencies together have now set a plan for a new influx of 700,000. We can cover if the new influx reaches 700, 000," said the WFP's deputy chief in Bangladesh, Dipayan Bhattacharyya.
The Muslim Rohingya has been fleeing from Myanmar (Burma) by the thousands. The Rohingya are a minority ethnic group located in Myanmar's western Rakhine state and are considered to be a variation of the Sunni religion. Since the Rohingya are considered to be illegal Bengali immigrants and were denied recognition as a religion by the government of Myanmar, the dominant group, the Rakhine, rejects the label "Rohingya" and have started to persecute the Rohingya.
The people in Myanmar are also facing wide spread poverty, with more than 78 percent of the families living below the poverty line. With most of the families living below the poverty line, tensions between the Rohingya and the other religious groups have exploded into conflict. The violence and turmoil began in 2012, the first incident was when a group of Rohingya men were accused of raping and killing a Buddhist woman The Buddhist nationalists retaliated by killing and burning the Rohingya homes. People from all over the world started calling this crisis and bloodshed "campaign of ethnic cleansing."
More than 300,000 Rohingya Muslims have fled to Bangladesh since violence erupted there late last month. The UN human rights chief says the security operation targeting Rohingya Muslims in Myanmar seems a textbook example of ethnic cleansing. Zeid Raad Al Hussein urged Myanmar to end the "cruel military operation" in Rakhine state. The military says it is responding to attacks by Rohingya 'militants' and denies it is targeting civilians. He noted that the situation could not be fully assessed because Myanmar had refused access to human rights investigators, but said the UN had received "multiple reports and satellite imagery of security forces and local militia burning Rohingya villages, and consistent accounts of extrajudicial killings, including shooting fleeing civilians".
The 1982 Citizenship Law denies the Rohingya Muslims citizenship despite the people living there for generations. The Rohingya are fleeing Myanmar because of the restrictions and policies placed by the government. The restrictions include: "marriage, family planning, employment, education, religious choice, and freedom of movement" and they are facing discrimination because of their ethnic heritage.
The Bangladeshi authorities have started to register the new arrivals. Previously only those in two official camps were being documented, but government teams are now collecting fingerprints and details from all newcomers, including those in makeshift shelters. BBC analysts say that, until now, the government has refused to register those outside camps for fear of legitimizing them. But the current move may help the government as it engages in a diplomatic battle about the Rohingyas' future.
The emergence of Rohingya militant group was due to oppressive tactics of Burmese military and police. The defending was implicated being behind the 25 August attacks, declared a one-month unilateral ceasefire to allow aid agencies in, but the Myanmar government rejected it, saying it would not negotiate with "terrorists".
Myanmar military and regime say that it is the militants who are burning Rohingya villages and targeting civilians, but a BBC correspondent on an official visit to Rakhine came across a Muslim village apparently burned by Rakhine Buddhists led by monks, contradicting the official narrative.
Obviously, the Rohingya are extremely unpopular among Buddhists inside Myanmar. On last Sunday, police fired rubber bullets to break up a mob attacking the home of a Muslim meat seller in Magway region in central Myanmar. One protester was quoted by AFP news agency saying it was a response to events in Rakhine. Myanmar is influenced heavily by Hindutva politics in India where Muslims are targeted by the ruling regime.
In October 2015, researchers from the International State Crime Initiative at Queen Mary University of London released a report drawing on leaked government documents that reveals an increasing "ghettoisation, sporadic massacres, and restrictions on movement" on Rohingya peoples. The researchers suggest that the Myanmar government are in the final stages of an organised process of genocide against the Rohingya and have called upon the international community to redress the situation as such.
The Rohingya people are a Muslim minority group residing in the Rakhine state, formerly known as Arakan. The Rohingya people are considered "stateless entities", as the Myanmar government has been refusing to recognize them as one of the ethnic groups of the country. For this reason, the Rohingya people lack legal protection from the Government of Myanmar, are regarded as mere refugees from Bangladesh, and face strong hostility in the country—often described as one of the most persecuted people on earth. To escape the dire situation in Myanmar, the Rohingya try to illegally enter Southeast Asian states, begging for humanitarian support from potential host countries.
On 1 May 2015, about 32 shallow graves were discovered on a remote and rugged mountain in Thailand, at a so-called "waiting area" for the illegal migrants before they were sneaked through the border into Malaysia. A Bangladeshi migrant was found alive in the grave and was later treated at a local hospital as told to Thai news agencies. On 22 May 2015, however, the Myanmar navy rescued 208 migrants at sea, and upon inspection, confirmed themselves as having come from Bangladesh.[20] Protests by nationalists erupted in the capital, calling for the international community to stop blaming Myanmar for the Rohingya crisis.
On 24 May 2015, Malaysian police discovered 139 suspected graves in a series of abandoned camps used by human traffickers on the border with Thailand where Rohingya Muslims fleeing Burma were believed to have been held.
The violence erupted in late August when the army retaliated against co-ordinated attacks by Rohingya militants. Since then just under half of Rakhine's Rohingya population has poured into Bangladesh, where they now languish in one of the world's largest refugee camps.
A further 30,000 ethnic Rakhine Buddhists as well as Hindus have also been displaced — apparent targets of the 25 August attacks by the Arakan Rohingya Salavation Army (ARSA) militant group.
While desperate scenes of weary and hungry Rohingya civilians streaming into Bangladesh have dominated global headlines, there is little sympathy for the Muslim group among Myanmar's Buddhist majority.
Many reject the existence of a Rohingya ethnicity and insist they are 'Bengalis' — illegal immigrants from Bangladesh. On Monday several hundred people gathered in downtown Yangon to rail against the UN, international NGOs and foreign media, as a siege mentality grows inside Myanmar. "I want Daw Aung San Suu Kyi to stand for the ethnic people of Myanmar and to remove the pressure from the international community by giving the speech tomorrow," demonstrator Khin Khin Myint said.
Tensions over the status of the Rohingya have been brewing for years in Myanmar, with bouts of anti-Muslim violence erupting around the country as Buddhist hardliners fan fears of an Islamic takeover.
The knotty a military still looms large in the fragile democracy. Although the army stepped down from junta rule in 2011, it kept control of security policy and key levers of government. In fact, the military rules Myanmar on behalf of the elected Aung San Suu Kyi. Any overt break from the army's policy in Rakhine could enrage the generals and derail Suu Kyi's efforts to prevent a rollback on recent democratic gains.
Nobel laureate Suu Kyi has been decried overseas for failing to condemn the generals, with whom she is in a delicate power-sharing arrangement.
Aung San Suu Kyi, Myanmar's de facto leader and defender of genocides of Muslims in Myanmar, is facing mounting criticism for failing to protect the Rohingya, but the exiled Tibetan Buddhist leader the Dalai Lama cannot tolerate crimes against the humanity in Myanmar and added his voice, urging her "to reach out to all sections of society to try to restore friendly relations".
Myanmar leader Aung San Suu Kyi is poised to break her near-silence on communal violence scorching through Rakhine state, in a televised speech on Rohingya refugee crisis that has shocked the world and prompted the UN to accuse the country's army of ethnic cleansing.
Suu Kyi's refusal so far to defend the Rohingya over nearly a month of violence has baffled and enraged an international community that once feted her as the champion of Myanmar's democracy struggle. But inside Myanmar, supporters say the 72-year-old lacks authority to reign in the army, which stands accused of waging a campaign of murder and arson that has driven more than 410,000 Rohingya from their homes.
With global pressure cranked high, Suu Kyi skipped the UN General Assembly in New York to manage the crisis at home and deliver her televised address — the biggest yet of her time in office. "She is going to tell the world the real truth," her spokesman Zaw Htay told reporters ahead of the speech. Analysts say she faces the treacherous task of walking the line between global outrage and Islamophobic anti-Rohingya views at home, where there is broad support for the army's campaign.
As such, there is almost no possibility, given the political climate in Myanmar, for balancing the expectations of most of the country and the expectations of the international community.
Reimagining Pakistan Transforming a Dysfunctional Nuclear State- Book Review
Pakistan: A Lost Cause?
In his book, 'Reimagining Pakistan', Husain Haqqani discusses the origins of Pakistan as a state while laying bare the genesis of the state it has evolved into, ultimately culminating with his formula, for a reimagined Pakistan. As he rightly points out, Jinnah, when calling for a separate state of Pakistan, invoked religion as a way of giving a semblance of unity and solidity to his divided (by ethnicity, language, geography) Muslim constituents. Consequently, his demand for Pakistan was perforce "specifically ambiguous and imprecise" (p.7) (Jalal)so as to command general support. This base of religious nationalism also became the country's foundation for successive governments.
Then, taking a look behind the scenes, Haqqani says, even as the new state of Pakistan, was formed disadvantageously, with no functioning capital city, government or financial resources, its ill prepared founders unlike their Congress counterparts had no plans for the smooth functioning of a new country. Even, the concept of a common Governor General with India was rejected and Jinnah became the first head of state thereby losing for Pakistan all advantages financial and otherwise of having a moderating influence of a common governor general. Delineating the chemistry of Pakistani politics since independence, Husain with absolute clarity tells us that almost from the beginning part of the state apparatus used religion and religious groups for political ends. This unleashed a rampaging genie of religious–political chaos from time to time with the army stepping in to return the rampaging genie to its proverbial bottle. In this context Haqqani tells us that it was Zia's US backed "religious militancy" (p.100)in the form of jihad which Pakistan is dealing with till this day.
The author succinctly says Pakistan has thus become home to the world's "angriest Muslims" (p.112), with successive civilian and military governments choosing to appease "dial-a-riot" (ibid)Islamist hardliners, rather than confronting them. Drawing upon Shuja Nawaz's telling comment that "Pakistan's history is one of conflict between an under developed political system and a well – organized army"(Nawaz), Husain invokes this argument to point to consistent authoritarianism in the history of Pakistan when he refers to its four key military dictators.
The author also invokes Bengali leader Suharwardy's prophetic commentary on possible economic chaos in Pakistan, wherein he had warned that there would be no commerce, business or trade if Pakistan were to keep "raising the bogey of attacks" (p.58), and engage in constant "friction with India" (ibid). Husain in his book, 'India vs Pakistan – Why can't we just be Friends' talks of this pathological obsession with India and the consequent pressure points in their relationship. Ignoring, Jinnah's vision of two countries, with porous borders, "like the United States and Canada" (Jinnah, p.58).Unfortunately, with policy making playing second fiddle to national pride and morale, the narrative in Pakistan has become that of a victim not only of conspiratorial enemies but also an army which expands the magnitude of threats to match its size.
Hence, as the author points out most Pakistani leaders, except Ayub Khan have shown little interest in economic matters. Ignoring fundamentals of economics, aid gathered internationally by Pakistan as rentier to the western world, was frittered away in building military capacity just as it sank ever lower in terms of human development indices. With the culture being one of extolling the "warrior nation" (p.62) over the "trader nation" (ibid), Pakistan then fell into a state of "ideological dysfunction" (p.63). Like Husain says, Justice Munir of the Munir Commission in 1953 was prescient when he said that, "you can persuade the masses to believe that something they are asked to do is religiously right or enjoined by religion, you can set them to any course of action, regardless of all considerations discipline, loyalty, decency, morality or civic sense"(p.83). The author quickly links this up to "Islamist Rage" (p.96), with jihad as a panacea for all the ills that befell the nation. Before long, the self-proclaimed Pakistani upholders of the honour of Islam and its prophet re-wrote their history with falsehoods to fit a fictional narrative born from an inherent insecurity which even acquisition of nuclear weapons could not assuage.
Ultimately, in his quest to offer a roadmap for a reimagined Pakistan, the most telling suggestion that comes from Haqqani is his exhortation that Pakistan should embrace its "multi-ethnic" (p.274) and "multi lingual reality" (ibid)just like Belgium did many years back and forever rid itself of the spectre of disintegration. He would thus, like his country to draw away from its focus on survival and resilience, a concept partially imparted by its military moorings and truly reimagine itself as a non- confessional state where the "individual can be pious and the society can be religious"(p.120). Going further, to him Pakistan has to have a national identity other than its self -obsessive and ever draining competition with India and not forever depend on God alone to ensure its survival.
Thus, wanting Pakistan to stop its "march of folly"(Tuchman), by creating a national identity which bypasses the nexus between power and bigotry, quoting Ayesha Jalal he talks of the damaging lack of territorial nationalism in the definition of Pakistan as an Islamic State. In this context he traces the breaking away of East Pakistan and possible future disintegration of Pakistan along ethnic lines just as it happened in say, Russia. Undeniably, Haqqani exhibits great courage when he says that if Pakistan has to have a future different from its past, it must identify the various confabulations of its leaders so as to not fulfill Barbara Tuchman's "march of folly", due to "governmental folly and obstinacy" (p.244).
All this notwithstanding, in this book Husain has laid bare the origins and development of Pakistan, in to what it is today. As an expert on radical Islamic movements, he traces the stranglehold that the jihadists and Islamic movements have on the state players and also tells us that it is the army which acts as a check and balance whatever else the other negatives might be in allowing the army to play such a pivotal role in the formation of the Pakistan nation and creation of jihadist movements. Quoting extensively from primary and secondary sources, he shows the proverbial mirror to the collective psyche of his nation. Jinnah's speeches and Munir Commission's findings are excellent primary sources in this regard, while among others Ayesha Jalal and Shuja Nawaz add credibility and meaningful insights to Husain's process of reasoning. At the same time research and data is indeed exhaustive and the research team not lacking in extending support to his rubric, while Haqqani himself does not draw away from some uncomfortable truths that Pakistan must face. Even though, Husain has done a remarkable and honest job in analysing the dysfunctional aspects of the state of Pakistan, where the book lacks is that though the title suggests we are going to read about a roadmap to reimagine Pakistan, the emphasis is more on how the state was formed, its ideological moorings, and the role of the various players as it evolved over time. The suggestions for reimagining obviously need more reimagining as the suggestions provided by the author are not in the form of a coherent roadmap and his suggestions are few and far between besides being scattered randomly at times, through the course of the book. Also, to my mind, the author does not face the real tough questions as to how the cat (army) is to be belled, the monolithic behemoth that it has become. Over here, G Parthasarthy's comment, "Every country has an army but in Pakistan, an army has a country"(G.Parthasarthy), comes to mind, something which its leaders would do well to remember. Besides this Husain does not seem to hold the western powers to account as they were probably just as much to blame for the current state of affairs when they played the renewed "great game"(Hopkirk)in this part of the world. From his unique perspective as an advisor to four ex-prime-ministers and the ambassadorship to U.S.A at a time when there was a global war on terrorism(Haqqani, Hudson Institute ), Haqqani should have dwelt as much on reimagining as he did on cautioning his homeland from its precipitous "march to folly" (p.264)(.Tuchman). Perhaps a second volume could take up this slack wherein the excellent foundational analysis of the state of Pakistan is the launch pad for a futuristic road map for reimagining.
Reimagining Pakistan Transforming a Dysfunctional Nuclear State by Husain Haqqani, Harper Collins ,2018
Emerging Muslim Blocs and Pakistan's Foreign Policy Dilemma
Over the years, Arab nations like Saudi Arabia and the United Arab Emirates had established substantial influence over the Muslim world, and were essentially 'leading' the Muslim world through the genesis of the Organization of Islamic Cooperation (OIC). Through the OIC, resolution of conflicts penetrating towards Muslim minorities in states like the Philippines were directed. In addition, financial aid was provided to developing Muslim countries like Pakistan. Nevertheless, in the contemporary notion, the Arab states heading the OIC have diverted their priorities to complement their political and economic interests; which can be attained through close alliances and diplomatic ties with USA, Israel and India. Consequently, a new bloc of non-Arab states, namely: Turkey, Iran and Malaysia have emerged to fill the vacuum, because they collectively share concerns over the foreign policy of the Saudi Arabia and UAE led Muslim bloc. Where, they lack involvement in resolving standing conflicts that impact the stability of Muslim countries, such as the Kashmir conflict between Pakistan and India and the Israel-Palestine conflict. Hence, the new Muslim bloc aims to bring about a renaissance for unity and prosperity in the Muslim world, which is deteriorating due to the Saudi and UAE led bloc.
In fact, the UAE has acknowledged Israel as a legitimate state whilst establishing full diplomatic ties, and Saudi Arabia, Oman and Bahrain are assumed to follow its footsteps in a matter of time. UAE is changing the dynamics of its non -renewable oil based economy, since oil will eventually dissipate. Hence, it is now investing in technological developments, such as the Masdar sustainable city project in Abu Dhabi. Since Israel is a technological hub, this decision was based on economic interests. In addition, the billion dollar deal between Iran and China for the development of Chabahar port poses a threat to the security of these Arab states. Meaning, establishing closer ties with the West through recognition of Israel was an attempt to stabilize the potential security threat. As, UAE will gain access to news weapons, such as: F-35 stealth fighters and advanced drones. Along these lines, Saudi Arabia and the UAE no longer carry ambitions of leading and protecting the Muslim world; instead, due to the changing economic and security dynamics of the region, they preferred national interests over the interests of the Muslim states.
Being home to the second largest Muslim population and the only nuclear power in the Muslim world, both blocs carry the aim of integrating Pakistan. However, Pakistan may find itself in the midst of a dilemma. As, one bloc serves its ideological purpose, whilst the other bloc carries numerous economic incentives. On one end, the Saudi and UAE led bloc offers economic allurement, such as: loans, deferred oil payment and job opportunities to millions of unemployed Pakistanis. Nevertheless, not calling an OIC meeting for the Kashmir cause and recognizing the state of Israel challenges the ideological existence of Pakistan. Since, Pakistan regards the annexation of Kashmir as illegal, and condemns India for the human rights violations in that region. Furthermore, according to Quaid's vision, Israel cannot be accepted as a legitimate state unless Palestinians are provided with an equal opportunity for the creation of their own state. As a result, lack of action in the Kashmir and Palestinian genocide paves as obstacle in Pakistan adapting the Saudi and UAE led bloc. On the contrary, the Turkey led bloc has openly sided with Pakistan on its stance on the human rights violations occurring in Kashmir. In addition, they also raise their voice against Israel's war crimes. Furthermore, Iran- a state in the emerging Turkey led block- is capable of supplying Pakistan with large amounts of power and energy. This can benefit the industrial growth of Pakistan, whilst improving the economic conditions of Pakistan as well. Henceforth, Pakistan has a like-minded foreign policy ideology with Turkey, Malaysia and Iran, and Iran can potentially provide economic incentives through power and energy supplies as well. Nevertheless, the benchmark of economic inducement provided via the Saudi and UAE led block is high, and can outweigh the Turkey led block.
Despite Pakistan's attempt to form an appropriate balance between these blocs, the strategic and ideological interests of Pakistan over the region of Kashmir led to the apparent notion of Pakistan siding with the Turkey led bloc. In a statement by Pakistan's Foreign Minister Shah Mehmood Qureshi, avoiding an OIC meeting in accordance with the Kashmir conflict presumed the fact that the Saudi and UAE led bloc have kept their mutual business interests with India over the occurrence of human rights violations in Kashmir. Consequently, out of circumstance Pakistan is compelled to bring forward a meeting with states sharing Pakistan's stance on the Kashmir cause (i.e. Turkey, Malaysia and Iran). This was a major shift in Pakistan's foreign policy, because Pakistan has generation after generation viewed Saudi Arabia as the leader of the Muslim Ummah. In fact, Pakistan fought several proxy wars for Riyadh, despite the notion that it left Pakistan economically vulnerable. Nevertheless, Saudi's lack of commitment towards Pakistan's interests, compelled Pakistan to divert its foreign policy. Not surprisingly, as a response Saudi Arabia withdrew the deferred payment of oil and asked for the immediate return of US$1 billion. As a result, Pakistan's chief of Army Staff had to make an immediate visit to Saudi Arabia, in order to stabilize the rising tensions. This entailed that Pakistan could not bear the economic burden of impaired relations.
Thus, despite the fact that Pakistan attempted to change the direction of its foreign policy to suit its ideological interests, it was taken over by the storm of economic dependence. Pakistan lacks the financial stability to tarnish their relations with the Saudi and UAE led bloc and shifting towards the Turkey led bloc. As, that could mean the return of millions of employees and the immediate payment of loans, which the government of Pakistan cannot afford. Implying how Pakistan is incapable of changing its foreign policy on its own, and is influenced by external dynamics instead. Henceforth, a stable economy can enable Pakistan to exercise a foreign policy based on its ideological purpose.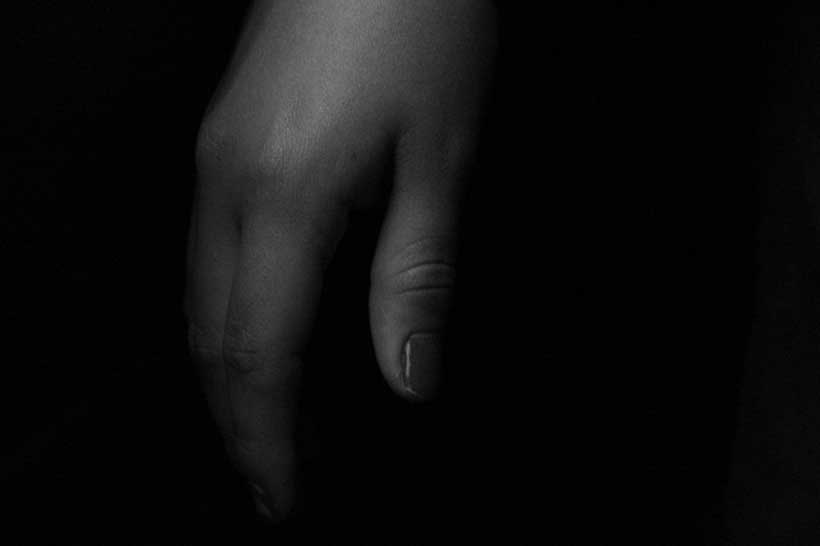 A country where justice is served to affluent people only, however the poverty stricken suffer. Where justice and law are limited to papers and bills only, nonetheless scarcely any execution is observed. Is Pakistan independent from the shackles of injustice and corruption or is it still in slavery of two laws?No justice is a threat to justice itself, that's why we demand justice for justice. As Martin Luther king once said, "Without justice there can be no peace. He who passively accepts evil is as much involved in it as he who helps to perpetrate it."
In June 2017 Sergeant Haji Attaullah at Quetta's GPO Chowk was struck by a vehicle which belonged to Majeed Achakzai (Ex MPA of Pakhtoonkhwa Milli Awami Party.)The traffic police officer had been seriously wounded in the accident and was taken to Civil Hospital Quetta where he succumbed to his injuries. In spite of a clear video evidence, on 4th September 2020, the model court in Quetta acquitted former (MPA) in the traffic sergeant murder case due to lack of evidence. The family of a traffic sergeant who was run over and killed has refuted reports of reaching compromise with him. The deceased's brother said they have decided to challenge the acquittal of Achakzai in the Balochistan High Court (BHC). "Neither have we reached any compromise with Majeed Achakzai nor have received any blood money," he clarified. According to a private news channel, the deceased's brother said the CCTV footage of the incident is clear evidence of how the cop was killed. Besides, he lamented that the authorities have not fulfilled the promise of giving a job to the deceased's son in the police department yet. Regrettably, this is not the only incident in which law was used to benefit the rich and the poor was left in despair. In fact, law should be used to serve justice to the lawful and punish the unlawful, however this isn't the case in Pakistan.
Rape is also one of the heinous crimes in which the victims are hardly served justice. Once the rape is done, the victim is meant to suffer throughout the life. The suffering is in the form of mental trauma, lack of self-confidence and one of the heart wrenching fact that such families have to suffer social isolation. In the first 60 days of 2020, as many as 73 incidents of rape have been reported, including 5 gang-rape cases. Thus, sexual assault and abuse cases in Pakistan have not decreased. A periodical report titled "Tracking Crimes against People – A Numeric Tale of Human (In) Security" released by human rights group Sustainable Social Development Organization (SSDO) revealed a 200 per cent increase in cases of rape against women and children in the past three months. Minors are mostly targeted by pedophiles in playgrounds, streets, markets, shops in congested localities, and also schools and madrassas. According to the official data since January 2018 no one was convicted in 141 child rape cases reported in Lahore so far. In addition to these,3 rape cases were reported in just 24 hours including the motorway incident, rape of 12-year-old in Gujranwala and a rape of women cyclist in the capital of Pakistan (Islamabad.) Most criminals escape conviction because of poor investigation by police and flawed persecution. These stats are not just alarming, but they are awful and it clearly spreads this message that children and women aren't safe.
Rape incidents have increased at a much higher rate, despite the introduction of Pakistan's first national child abuse law in March. The Zainab Alert, Response and Recovery Bill, passed in March, introduced a life imprisonment penalty for those found guilty of child abuse, as well as a dedicated helpline and agency. The country's first national child abuse legislation also requires police to register a case of abuse within two hours of a child being reported missing. Law enforcement officers must also complete their investigations into individual cases within three months. Recently, the rape and murder of a 5-year-old girl named Marwah in Karachi, Pakistan, has sparked an outpouring of tributes on social media, with many using the #JusticeForMarwah hashtag to demand better protection for minors. According to local media, Marwah was kidnapped after attempting to buy biscuits at a local shop on Friday. Her body was found in a garbage heap two days later, and a subsequent autopsy report revealed she had been sexually assaulted, hit in the head, and set alight.
A few days earlier, Zain Qureshi, a mere 12-year-old boy, was raped in Multan on August 31. Three unknown men allegedly cajoled the boy into accompanying them to the market where they viciously planned to rape him. Various accounts allegedly state that Zain was raped by one of these men, but his resistance to the second attempt got him shot in the bottom. Zain was rushed to Nishtar Hospital where he underwent a five-hour surgical operation and, thankfully, survived! It has also been reportedly pronounced that two men involved in the Zain Qureshi rape case have been taken into custody, whereas one is still on the run. The most recent rape incident which has sent a clear message to the daughters of Pakistan that they are not safe because predators are roaming around freely. A woman was raped in front of her children by two unidentified men on the motorway early Wednesday. The men fled after the rape and stole her cash and jewelry worth Rs100,000. She was driving to Gujranwala with her children when she ran out of fuel near Lahore's Gujjarpura. The woman was sitting in her vehicle when two men walked towards her car, broke her window, and made her park on the roadside. They then took her and the children to a nearby forest and raped her. The police said the woman's initial medical examination confirmed that she had been raped. A case has been registered.
Even though, the fact is that rape is a serious crime punishable by death, yet frequency of rape incidents is persisting in Pakistan due to dysfunctional mechanism of law enforcement. The judicial system and police infrastructure, due to complicated legal requirements, have not been playing the expected role and have not produced fruitful results to control this vicious crime. As a result, the perpetrators have been damaging innocent lives, tarnishing their social status and ruining their honor in the society without any fear of punishment. According to (HRCP), an incident of rape occurs every two hours and an innocent victim is gang-raped every four to eight days. The reports are serious blot on the Islamic society of Pakistan. Its high time for the authorities to consider rape a serious issue and take immediate measures for ending such crimes.