New Focus Needed to Raise Global Competitiveness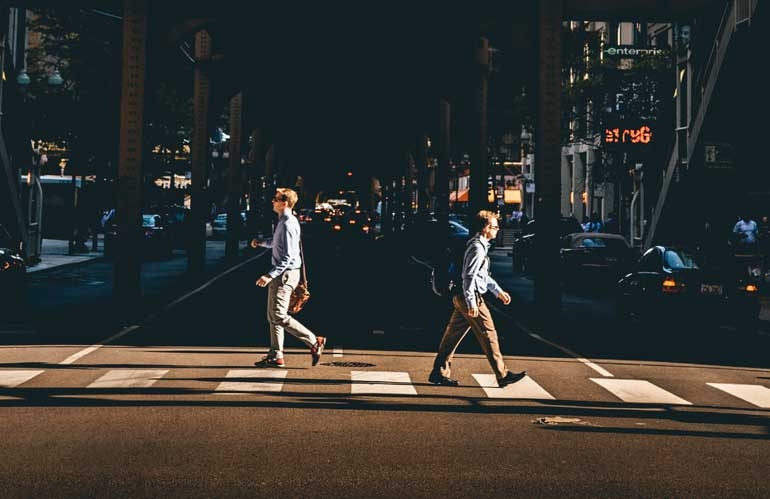 Ten years on from the global financial crisis, the prospects for a sustained economic recovery remain at risk due to a widespread failure on the part of leaders and policy-makers to put in place reforms necessary to underpin competitiveness and bring about much-needed increases in productivity, according to data from the World Economic Forum's Global Competitiveness Report 2017-2018, published today.
The report is an annual assessment of the factors driving countries' productivity and prosperity.
For the ninth consecutive year, the report's Global Competitiveness Index (GCI) finds Switzerland to be the world's most competitive economy, narrowly ahead of the United States and Singapore. Other G20 economies in the top 10 are Germany (5), the United Kingdom (8) and Japan (9). China is the highest ranking among the BRICS group of large emerging markets, moving up one rank to 27.
Drawing on data going back 10 years, the report highlights in particular three areas of greatest concern. These include the financial system, where levels of "soundness" have yet to recover from the shock of 2007 and in some parts of the world are declining further. This is especially of concern given the important role the financial system will need to play in facilitating investment in innovation related to the Fourth Industrial Revolution.
Another key finding is that competitiveness is enhanced, not weakened, by combining degrees of flexibility within the labour force with adequate protection of workers' rights. With vast numbers of jobs set to be disrupted as a result of automation and robotization, creating conditions that can withstand economic shock and support workers through transition periods will be vital.
GCI data also suggests that the reason innovation often fails to ignite productivity is due to an imbalance between investments in technology and efforts to promote its adoption throughout the wider economy.
"Global competitiveness will be more and more defined by the innovative capacity of a country. Talents will become increasingly more important than capital and therefore the world is moving from the age of capitalism into the age of talentism. Countries preparing for the Fourth Industrial Revolution and simultaneously strengthening their political, economic and social systems will be the winners in the competitive race of the future," said Klaus Schwab, Founder and Executive Chairman, World Economic Forum.
The Global Competitiveness Index in 2017
With Switzerland, Netherlands and Germany remaining stable on first, fourth and fifth spots respectively, the only changes in the top five apply to the United States and Singapore, which swap second and third positions. Elsewhere in the top 10 the big winner is Hong Kong SAR, which jumps three places to sixth, edging out Sweden (7), UK (8) and Japan (9), all of which decline one place. With Finland holding stable in 10th position, the other big winner in the top 20 is Israel, which climbs eight places to 16.
In Europe, the region's third-largest economy, France, is edged out one position to 22. Elsewhere, there seems little sign of improvement in addressing the region's north-south divide with little change in the rankings of Spain (34), Italy (43), or Greece (87). Portugal does excel though, climbing four places ahead of Italy to 42. General trends over the past decade have seen an improvement in aspects of Europe's innovation ecosystems but a worrying deterioration in some important education indicators. Russia improves five positions, moving to 38. Improvements in basic requirements and innovation drive the increase.
North America remains one of the most competitive regions in the world. Leading in innovation, business sophistication and technological readiness, and ranking close to the top in the other pillars of competitiveness. The United States rises to number 2 and Canada also improves one position to 14.
Among the 17 East Asia and Pacific economies covered, 13 have increased their overall score – albeit marginally – with Indonesia and Brunei Darussalam making the largest strides since last year. Singapore, the most competitive economy in the region, slipped from second to third place, while Hong Kong advanced from ninth to sixth place – passing Japan, now ranked ninth. There have been signs of a productivity slowdown among the region's advanced economies and in China, suggesting the need to pursue efforts to further increase technological readiness and promote innovation.
India (40th) remains the most competitive country in South Asia, as most countries in the region improve their performance. The two Himalayan countries of Bhutan (82nd, up 15) and Nepal (88th, up ten) are among the most improved countries globally while Pakistan (115th, up seven) and Bangladesh (99th, up seven) have both improved their scores across all pillars of competitiveness. Improving ICT infrastructure and use remain among the biggest challenges for the region: in the past decade, technological readiness stagnated the most in South Asia.
Latin America and the Caribbean have seen 10 years of continued improvement in competitiveness. Chile continues to lead the region at placing 33, followed by Costa Rica ranked 47 and improving seven positions. Panama comes next, ranking 50 and falling eight positions. Argentina showed most improvement, placing 92 and going up 12 positions. Brazil stabilizes at 80, improving one position, as well as Mexico ranked 51st. Colombia and Peru each fall five positions, ranking 66 and 72 respectively. Last in the region comes Haiti and Venezuela.
The Middle East and North Africa improves its average performance this year, despite further deterioration in the macroeconomic environment in some countries. Low oil and gas prices are forcing the region to implement reforms to boost diversification, and heavy investments in digital and technological infrastructure have allowed major improvements in technological readiness. However, these have not yet led to an equally large turnaround in the region's level of innovation. The United Arab Emirates (17th) leads the way among the Arab countries followed by Qatar (25th), while the most-improved country is Egypt (101st, up 14)
On average, sub-Saharan Africa's competitiveness has not changed significantly over the past decade and only a handful of countries (Ethiopia 108, Senegal 106, Tanzania 113, Uganda 114) are continuing to improve this year. Leading the ranking in the region come Mauritius (45), Rwanda (58), South Africa (61) and Botswana (63). In general, Africa is still being penalized by its macroeconomic environment. Average inflation grew to double digits last year while public finances are still being affected by relatively low commodity prices, which curbed public revenues and hence government investments. At the same time, Africa's financial markets and infrastructures remain underdeveloped, and institutions' improvement process hit a setback this year as political uncertainty is growing in key countries.
"Countries must establish an environment that enables citizens and businesses to create, develop and implement new ideas that will allow them to progress and grow. The Global Competitiveness Report helps us understand the drivers of innovation and growth and this edition comes at a time when increasing the ability of countries to adopt innovations is critical to achieving broad-based growth and economic progress," said Xavier Sala-i-Martin, Professor of Economics at Columbia University.
Amirabad Port: The game changer in Indian foreign trade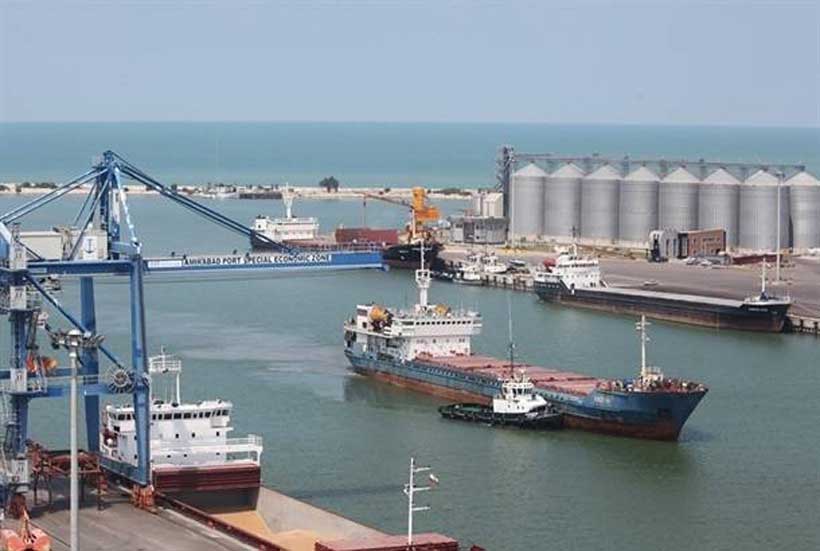 Authors: Vahid Pourtajrishi & Mahdi Torabi
Seaports have played undeniable role in international and even local trade environment. To demonstrate this claim, we can refer the remained paintings from stone age which show how sea ports help man to feed from sea.
But along the many centuries this significance got more blurred. Specially after the industrial revolution, nobody can reject this significance in international trade. To understand the depth of this issue, just take a look at the condition of commerce and military power of Great Britain after 19th century.
Iran is one of the great geopolitical focal points of the world which connects Europe to Asia and Central Asian states to South of the old continent. In fact, Iran is the most important way for Russia and the Central Asian states to achieve the warm waters of the Persian Gulf and as the result, the main way for entering the free waters. This linkage is created blessing existence of various sea ports in south and north of Iran.
After fostering the idea of International North – South Corridor (INSC), development of the Iranian sea ports got more important. Also, Iran is working hardly on development of Chabahar Port in its South Eastern part of this country that is specially designated to carry the Indian cargos to the North.
Amirabad Port, the game changer for India
After serious focus on INSC by its participants since at least 10 years back, Iran also established Amirabad Port located in Mazandaran Province enhanced with up to date facilities, cranes and even Ro-Ro mode of rail. The train stops exactly at the seashore and this ability reduces the cost of multi modal transportation highly. This port could accept the various type of cargos from container to bulk. The ability of oil and agricultural products transportation is another option of this port which could be very attractive for those Chinese companies who take their cargos from Kazakhstan to West of this country.
As we know, China has focused heavily on BRI route as one of the determinant elements in Beijing national policy and foreign trade. This corridor starts from West of China and ends to Europe passing Kazakhstan in East of Caspian Sea and Azerbaijan, Georgia, Turkey (BTK Corridor) in West of this sea. So, we can assume that Caspian Sea is fully surrounded by the Chinese goods while India as the main competitor of China is fully absent in this region.
As India has focused on Chabahar Port construction project, the rail linkage between Chabahar and Amirabad could directly connect Indian goods to the South of Caspian Sea and this issue could to realize the old dream of Indian merchants to access central Asia and Russia market easily with the lowest cost. So, the Indian merchants could start a real challenge with their Chinese competitor in the region by meaningful reduction of transportation costs while the current access route which is mainly from East of Russia is very costly coz of the very ling distance between East and West of Russia and as the result, the total price is such high which could not be competitable with the Chinese goods price!
But unfortunately, the weak foreign policy of Narendra Modi's government and his extremely conservative approaches regarding Iran following US sanctions has stopped the work in Chabahar Port. While the Iranian government still welcomes India to invest and construct the second phase of this port, but after withdrawal of India from this project, Iran has fulfilled the required fund to construct this unfinished project from its own national budget.
in the other hand, the controversial 25 years strategic deal between Tehran and Beijing has increased the danger of entering China to Chabahar Port project higher than past. If this issue happens, nobody recognizes it as the Indian government fault but this is the Indian nation who will lose the golden opportunity of leasing Chabahar Port forever.
At the same time, we have to point to this fact that Chabahar is the last chance for India to invest in a modernized Iranian port in order to access the vast market of Central Asia and Russia. It seems while the pressure of US sanctions against Iran is increasing, China is the only country who benefits this condition and is strengthening its political and commercial ties with Tehran everyday and in near future, there will be no chance for India remained to invest in Iran as the artery and gate of entrance to Central Asia and Russia.
Pandemic Recovery: Upskilling Government Saves Nations
Urgently needed are "scientific-based-econo-political-thinking" with proven pragmatic capabilities to execute, because embossed degrees, old-fashioned election expertise with "political-science" studies now appear Machiavellian rhetoric. What works on the election podium is often useless will applied towards pandemic recovery. Nation-by-nation, during pandemic recovery, uplifting midsize business economy is now a number one challenge. Nation-by-nation the absence of hardcore expertise in Public Sector is adding to global crisis. In certain regions, the commonalities of calamities may create a domino fall. For the first time during the last century, the 'commonalities of calamities' now shared by the populace of the world. Now, this creates a rare opportunity to demonstrate national and continent wide tactical deployments towards recovery, collaborate by saving the prolonged agonies of humankind. Billion displaced, billion to starve and hundreds of millions in serious quandary. This is far more intricate what any Tik-Tok upgrades and Teleprompter shows can handle.
Understanding ground realities: Those who recently attended many dozens of national or global zoom events on government programs and ideas on economic survival often witnessed serious lack of contents, expertise or experiences, most importantly inability of most presenters to debate or question existing broken down systems. Observe the 75th United Nation meetings, outside very few countries, most nations are only reading the laundry list of the problems without any specific solutions. It is also true, all are waiting for vaccines and this moves the date of 'global normalcy' to 2025. As economies start to crumble, seen as almost a national emergency by dozens of the 200 nations, the lack of special skills-sets and high-speed performance labeled a new crisis. A quick test of any top frontline leadership on any 10-government agencies, in any nation mandated to foster economic growth will provide the real picture to this challenge. Upskilling is about expected performance levels and for smart nations to adapt, survive and save nations now mandated nation-by-nation by pandemic recovery. There is no escape. Ask Augustus Caesar.
Understanding Simultaneous Synchronization: The art and science of upskilling frontline government teams to tackle pandemic recovery and economic survivals are normal progressions, but only once deployed with an agenda. Furthermore, to resuscitate fatally wounded economies special global age skills mobilized, like creating digital platform economies where entrepreneurialism dances, creating upskilling and innovative excellence mobilization in simultaneous synchronizations, where exports fly, creating a vibrant globally attractive economy where investments rain. Such upskilling of Public Sectors deployments are often not new funding dependent but rather execution hungry and mobilization starved. Study Expothon Strategy on Google for models.
The Facts: The world can easily absorb unlimited exportable ideas in unlimited vertical markets. Fact: The well-designed innovative ideas are worthy of such quadrupled volumes. Fact: The entrepreneurial and dormant talents of a nation are capable of such tasks. Fact: The new global age skills, knowledge and execution are now the missing links. Fact: fear of change is a false state of mind now corrected with upskilling mobilization.
The Warnings: The Shape of Pandemic Recovery is W: Depending on country, recovery spanning a year, a decade or even longer. Speed will save economies and avoid restless citizenry magnetized by populism. Study the specificity of your own regions and nations, identify voids on small medium business economy sectors and open debates. Follow the trail of silence and it may lead you to hidden conclaves and robed bureaucracies all afraid to change. Upskilling is a bright light in those dark tunnels. Discover the art of transformation and power on enlightenment. Start with high-level zoomerang events and encourage dialogue.
Understanding Upskilling of Public Sector: Across any single nation, Public Sector upskilling models work in simultaneous synchronization and can manage from 1000 to 100,000 participants. How local grassroots manufacturing uplifts small medium enterprises for sharper productivity and exportability? How foreign investments turn around economic performances. How 'soft-power-asset-management' the art of imagining things over 'hard-asset-centricity' where staying deeply stuck to old routines on old factory floors rewarded. This is when forbidden are the bicycle makers to dream of 'drones' or flying cars. Some 500 millions small and large plants and businesses around the world are badly stuck in old groves of decades old mentality, unable to transform, optimize to grow to new heights with new global age thinking and execution. Imagine all that wasted potential, talent and machinery, infrastructure under the dead weight of old concepts still logged into hard-assets based mentality. Pandemic recovery shows no mercy, therefore, understanding of the core proposition of any entrepreneurial venture is "extreme-value-creation" as a prime objective. Running wild on "extreme value manipulations" only creates hologramic economies and ponzy schemes. Quick study of any major financial publication will eliminate the need of any further proof.
The world just changed, the pandemic recovery will change the world repeatedly and do it very quickly. Upskilling at all levels of frontline economic development teams anywhere around a world critically missing link. What is needed are bold and open discussions with diversity and tolerance and national goals to turn around the economy; explore national mobilization of entrepreneurialism as new thinking, explore master upskilling agenda as savior towards stability and superior performances to stand up to new challenges.
If you like, share this with right parties and join our thought leadership. The rest is easy.
Long trends and disruption: the anatomy of the "post world" of the COVID-19 crisis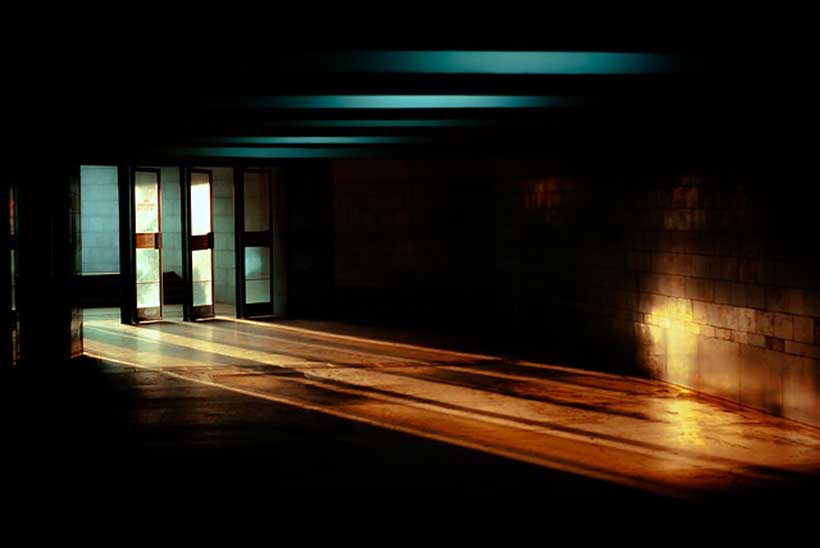 What will be the economic architecture of the world after the COVID-19 crisis? This question involves understanding the major trends at work for twenty years now.
The world that will emerge from this crisis will be marked by these major trends, which, for some, will be reinforced by this crisis. However, this crisis has created too specific disruptions, in particular in the field of transport and energy. It has also provoked an awareness of the centrality of sovereignty, and in particular of economic sovereignty. Finally, the economic and monetary policies that have been put in place to combat the economic effects of the epidemic and of containment will have long-term consequences on international financial balances.
An acceleration of the change of the world?
Since 2000, we have witnessed the rise of an "Asian bloc" to the detriment of what we might call the "Western bloc", that is to say the United States, the European Union and the United States. Japan. This Asian bloc is heterogeneous, as is the Western bloc. In each of these bloc politics is the main factor of homogeneity. But, these blocs also correspond to an economic reality: that of the countries of old industrialization against the countries, which it is better to call new industrialization than emerging ones.
In 2000, the China-India-Russia combined represented only 15% of world GDP, while the United States, the European Union and Japan combined weighed more than 47%, or three times as much. In 2020, the two blocks are tied at around 31.5%. If we take into account the immediate effects of the COVID-19 crisis, this movement is even expected to grow. The IMF has made forecasts which indicate that China and emerging countries should recover much faster from the shock of this crisis than the so-called "advanced" countries, ie countries of former industrialization. The world should see the shift to Asia amplify in the coming years.
The death of oil has been greatly exaggerated… (bcc, Mark Twain)
The COVID-19 pandemic has had a profound influence on the energy market and on oil production. The persistence of the pandemic means that air transport, among other things, will not return to its 2019 level before, no doubt, 2024. This implies a weak demand for kerosene as estimated by the International Energy Agency Forecasts of global oil demand and post-crisis economic growth are determined by different assumptions. In the optimistic scenario, there is a rapid economic recovery in a more or less flattened "V" shape in the first half of 2021, but the demand for oil does not fully return to the pre-pandemic trend. In the more pessimistic scenario, oil demand will not reach 2019 levels until 2023, and its growth will remain well below the pre-pandemic trend. The current evolution of the pandemic suggests that we are closer to this pessimistic scenario. These two scenarios also assume that zero-emission vehicles will represent 60% of new vehicle sales by 2040, because investments are high in these technologies. Therefore, they both forecast a slowdown in demand for oil to peak in the mid-2030s at around 105-108 Mb / d. What will be the consequence?
In the medium term, OPEC will have to manage the probable return of part of the 5.7 Mb / d of unused production in OPEC countries (Venezuela, Iran and Libya) and non-OPEC countries (Syria and Yemen). OPEC will also have to deal with the resumption of US hydrocarbon production (particularly shale oil), a recovery that may be slow due to falling investment, as demand and the price of oil rise. US production of hydrocarbons has fallen by more than 2 million barrels / days, due to the closure of existing wells, reduced storage capacity and reduced demand.
The impact of COVID-19 on oil demand will therefore be profound, particularly in the event of a deep and long recession associated with a protracted pandemic. Without aggressive intervention by OPEC, the average crude oil price could thus remain below $ 50 / barrel until mid-2022. During the second half of this decade, supply and demand are expected to move closely towards equilibrium as non-OPEC production, especially from Russia, begins to decline and US hydrocarbon production reaches a low. tray. The price of oil is expected to rise to around $ 80-90 / barrel (optimistic scenario) or $ 70-80 / barrel (pessimistic scenario), even without OPEC intervention.
As we can see, however, despite all voluntarist proclamations one can hear here and there, oil will remain a major source of energy for at least the next thirty years.
The return of economic sovereignty
A more direct change brought about by the COVID-19 pandemic is the realization of the importance of economic sovereignty. Of course, a number of countries, China, Russia, but also the United States and India, were acutely aware of the importance of this sovereignty. The European Union, for its part, had adopted a very negligent attitude on this subject. The strong disruption of international trade caused by the pandemic caused a real shock on this point. Of course, there is no question of returning to more or less self-sufficient economies. But, the economic, social, and even strategic damage caused by free trade policies are globally more taken into account today.
This will accelerate the return of nations and the crisis of multilateralism that we could already observe. The economy is once again becoming a breeding ground for strategy. Through the policy of economic sanctions, which the United States has used and abused since well before the election of Donald Trump, we are witnessing an acceleration of the fragmentation of the world economic space. American pressure on Huawei, or on the Chinese social network "Tik-Tok" is an example. De-globalization had passed from the stage of possibility to that of concrete fact; with the effects of the pandemic it will pass from that of fact to that of major fact.
This return to economic sovereignty induces the great revenge of politics over "technology", the triumph of decisions over the automaticity of standards. However, " technology" is embodied today mainly in economics and finance. The pandemic heralds the return of sovereignty, and being sovereign is above all having the ability to decide. The countries will then be referred to logic of bilateral relations, or even to regional logic. It will then be necessary to seek allies.
The questioning of the "global" character of the companies linked to the INTERNET, the desire of several countries to build their "digital sovereignty" is an example of the struggle that is looming for economic sovereignty. This resurgence of politics does not mean that, in our societies, certain spaces are not governed by the technical order, and that there are spaces dominated by technical legitimacy. But, these dimensions will now become second in relation to the political, which will recover its rights. The economic and the financial will once again become instruments at the service of politics. What the political will do with it remains to be determined.
A Debt apotheosis or an end of debt?
A final point remains the explosion of both public and private debts due to the pandemic. In most countries, the COVID-19 crisis has resulted in the collapse of various barriers to the expansion of public debt.
The latter has therefore increased to finance the fall in tax revenues during the confinement period but also the considerable additional public expenditure generated by the crisis. In addition, there are liquidity facilities, consisting of guaranteed loans, equity investments and the like. The result of all this is that the indebtedness of states (especially in the Western bloc) and that of companies will increase considerably by 2021. This debt will not be covered by an increase in taxes because it would imply a deep recession. Reducing public spending beyond 2022 will hardly be a possible solution, for the same reason.
These debts will therefore be absorbed by central banks, in one form or another. The same will be true of a large part of corporate debt. What will then be the consequences for the currencies (mainly the US Dollar and the Euro) of these policies? What will also be the medium-term consequences on the equity and bond markets?
One of the most striking consequences will be the influx of liquidity as a result of central bank action, while production will remain relatively depressed and the outlook for investment will be uncertain for several years. Currencies should therefore experience significant fluctuations. The current downward trend in the share in central bank reserves and the US dollar and the euro in favour of the group of "other currencies" (Sterling, Yen, Australian and Canadian dollars, Renminbi) should therefore accelerate.
Its to be noted that the Euro share went down significantly under the level of older currencies included in the Euro and that the group of "other currencies" significantly increased their share since 2010.
The economy of the "world after" the COVID-19 epidemic will therefore present both the characteristics, in a more accentuated form, of that of the world before but also a certain number of ruptures linked to this epidemic. This combination of strong trends and ruptures will result in a "de-globalized" world which will reorganize itself on the basis of bilateral alliances or regional groupings.
From our partner International Affairs