New Focus Needed to Raise Global Competitiveness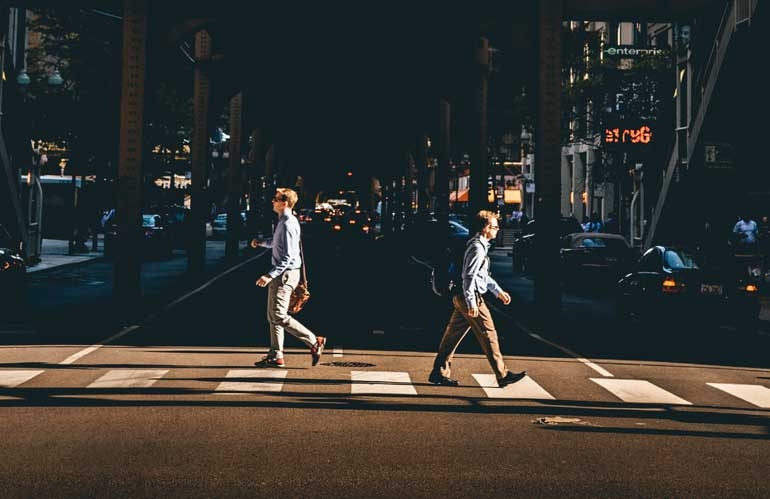 Ten years on from the global financial crisis, the prospects for a sustained economic recovery remain at risk due to a widespread failure on the part of leaders and policy-makers to put in place reforms necessary to underpin competitiveness and bring about much-needed increases in productivity, according to data from the World Economic Forum's Global Competitiveness Report 2017-2018, published today.
The report is an annual assessment of the factors driving countries' productivity and prosperity.
For the ninth consecutive year, the report's Global Competitiveness Index (GCI) finds Switzerland to be the world's most competitive economy, narrowly ahead of the United States and Singapore. Other G20 economies in the top 10 are Germany (5), the United Kingdom (8) and Japan (9). China is the highest ranking among the BRICS group of large emerging markets, moving up one rank to 27.
Drawing on data going back 10 years, the report highlights in particular three areas of greatest concern. These include the financial system, where levels of "soundness" have yet to recover from the shock of 2007 and in some parts of the world are declining further. This is especially of concern given the important role the financial system will need to play in facilitating investment in innovation related to the Fourth Industrial Revolution.
Another key finding is that competitiveness is enhanced, not weakened, by combining degrees of flexibility within the labour force with adequate protection of workers' rights. With vast numbers of jobs set to be disrupted as a result of automation and robotization, creating conditions that can withstand economic shock and support workers through transition periods will be vital.
GCI data also suggests that the reason innovation often fails to ignite productivity is due to an imbalance between investments in technology and efforts to promote its adoption throughout the wider economy.
"Global competitiveness will be more and more defined by the innovative capacity of a country. Talents will become increasingly more important than capital and therefore the world is moving from the age of capitalism into the age of talentism. Countries preparing for the Fourth Industrial Revolution and simultaneously strengthening their political, economic and social systems will be the winners in the competitive race of the future," said Klaus Schwab, Founder and Executive Chairman, World Economic Forum.
The Global Competitiveness Index in 2017
With Switzerland, Netherlands and Germany remaining stable on first, fourth and fifth spots respectively, the only changes in the top five apply to the United States and Singapore, which swap second and third positions. Elsewhere in the top 10 the big winner is Hong Kong SAR, which jumps three places to sixth, edging out Sweden (7), UK (8) and Japan (9), all of which decline one place. With Finland holding stable in 10th position, the other big winner in the top 20 is Israel, which climbs eight places to 16.
In Europe, the region's third-largest economy, France, is edged out one position to 22. Elsewhere, there seems little sign of improvement in addressing the region's north-south divide with little change in the rankings of Spain (34), Italy (43), or Greece (87). Portugal does excel though, climbing four places ahead of Italy to 42. General trends over the past decade have seen an improvement in aspects of Europe's innovation ecosystems but a worrying deterioration in some important education indicators. Russia improves five positions, moving to 38. Improvements in basic requirements and innovation drive the increase.
North America remains one of the most competitive regions in the world. Leading in innovation, business sophistication and technological readiness, and ranking close to the top in the other pillars of competitiveness. The United States rises to number 2 and Canada also improves one position to 14.
Among the 17 East Asia and Pacific economies covered, 13 have increased their overall score – albeit marginally – with Indonesia and Brunei Darussalam making the largest strides since last year. Singapore, the most competitive economy in the region, slipped from second to third place, while Hong Kong advanced from ninth to sixth place – passing Japan, now ranked ninth. There have been signs of a productivity slowdown among the region's advanced economies and in China, suggesting the need to pursue efforts to further increase technological readiness and promote innovation.
India (40th) remains the most competitive country in South Asia, as most countries in the region improve their performance. The two Himalayan countries of Bhutan (82nd, up 15) and Nepal (88th, up ten) are among the most improved countries globally while Pakistan (115th, up seven) and Bangladesh (99th, up seven) have both improved their scores across all pillars of competitiveness. Improving ICT infrastructure and use remain among the biggest challenges for the region: in the past decade, technological readiness stagnated the most in South Asia.
Latin America and the Caribbean have seen 10 years of continued improvement in competitiveness. Chile continues to lead the region at placing 33, followed by Costa Rica ranked 47 and improving seven positions. Panama comes next, ranking 50 and falling eight positions. Argentina showed most improvement, placing 92 and going up 12 positions. Brazil stabilizes at 80, improving one position, as well as Mexico ranked 51st. Colombia and Peru each fall five positions, ranking 66 and 72 respectively. Last in the region comes Haiti and Venezuela.
The Middle East and North Africa improves its average performance this year, despite further deterioration in the macroeconomic environment in some countries. Low oil and gas prices are forcing the region to implement reforms to boost diversification, and heavy investments in digital and technological infrastructure have allowed major improvements in technological readiness. However, these have not yet led to an equally large turnaround in the region's level of innovation. The United Arab Emirates (17th) leads the way among the Arab countries followed by Qatar (25th), while the most-improved country is Egypt (101st, up 14)
On average, sub-Saharan Africa's competitiveness has not changed significantly over the past decade and only a handful of countries (Ethiopia 108, Senegal 106, Tanzania 113, Uganda 114) are continuing to improve this year. Leading the ranking in the region come Mauritius (45), Rwanda (58), South Africa (61) and Botswana (63). In general, Africa is still being penalized by its macroeconomic environment. Average inflation grew to double digits last year while public finances are still being affected by relatively low commodity prices, which curbed public revenues and hence government investments. At the same time, Africa's financial markets and infrastructures remain underdeveloped, and institutions' improvement process hit a setback this year as political uncertainty is growing in key countries.
"Countries must establish an environment that enables citizens and businesses to create, develop and implement new ideas that will allow them to progress and grow. The Global Competitiveness Report helps us understand the drivers of innovation and growth and this edition comes at a time when increasing the ability of countries to adopt innovations is critical to achieving broad-based growth and economic progress," said Xavier Sala-i-Martin, Professor of Economics at Columbia University.
Policy mistakes could trigger worse recession than 2007 crisis
The world is headed towards a global recession and prolonged stagnation unless fiscal and monetary policies holding sway in some advanced economies are quickly changed, according to a new report released on Monday by the UN Conference on Trade and Development (UNCTAD)."There is still time to step back from the edge of recession," said UNCTAD chief Rebeca Grynspan.
'Political will'
"This is a matter of policy choices and political will," she added, noting that the current course of action is hurting the most vulnerable.
UNCTAD is warning that the policy-induced global recession could be worse than the global financial crisis of 2007 to 2009.
Excessive monetary tightening and inadequate financial support could expose developing world economies further to cascading crises, the agency said.
The Development prospects in a fractured world report points out that supply-side shocks, waning consumer and investor confidence, and the war in Ukraine have provoked a global slowdown and triggered inflationary pressures.
And while all regions will be affected, alarm bells are ringing most for developing countries, many of which are edging closer to debt default.
As climate stress intensifies, so do losses and damage inside vulnerable economies that lack the fiscal space to deal with disasters.
Grim outlook
The report projects that world economic growth will slow to 2.5 per cent in 2022 and drop to 2.2 per cent in 2023 – a global slowdown that would leave GDP below its pre-COVID pandemic trend and cost the world more than $17 trillion in lost productivity.
Despite this, leading central banks are sharply raising interest rates, threatening to cut off growth and making life much harder for the heavily indebted.
The global slowdown will further expose developing countries to a cascade of debt, health, and climate crises.
Middle-income countries in Latin America and low-income countries in Africa could suffer some of the sharpest slowdowns this year, according to the report.
Debt crisis
With 60 per cent of low-income countries and 30 per cent of emerging market economies in or near debt distress, UNCTAD warns of a possible global debt crisis.
Countries that were showing signs of debt distress before the pandemic are being hit especially hard by the global slowdown.
And climate shocks are heightening the risk of economic instability in indebted developing countries, seemingly under-appreciated by the G20 major economies and other international financial bodies.
"Developing countries have already spent an estimated $379 billion of reserves to defend their currencies this year," almost double the amount of the International Monetary Fund's (IMF) recently allocated Special Drawing Rights to supplement their official reserves.
The UN body is requesting that international financial institutions urgently provide increased liquidity and extend debt relief for developing countries. It's calling on the IMF to allow fairer use of Special Drawing Rights; and for countries to prioritize a multilateral legal framework on debt restructuring.
Hiking interest rates
Meanwhile, interest rate hikes in advanced economies are hitting the most vulnerable hardest.
Some 90 developing countries have seen their currencies weaken against the dollar this year – over a third of them by more than 10 per cent.
And as the prices of necessities like food and energy have soared in the wake of the Ukraine war, a stronger dollar worsens the situation by raising import prices in developing countries.
Moving forward, UNCTAD is calling for advanced economies to avoid austerity measures and international organizations to reform the multilateral architecture to give developing countries a fairer say.
Calm markets, dampen speculation
For much of the last two years, rising commodity prices – particularly food and energy – have posed significant challenges for households everywhere.
And while upward pressure on fertilizer prices threatens lasting damage to many small farmers around the world, commodity markets have been in a turbulent state for a decade.
Although the UN-brokered Black Sea Grain Initiative has significantly helped to lower global food prices, insufficient attention has been paid to the role of speculators and betting frenzies in futures contracts, commodity swaps and exchange traded funds (ETFs) the report said.
Also, large multinational corporations with considerable market power appear to have taken undue advantage of the current context to boost profits on the backs of some of the world's poorest.
UNCTAD has asked governments to increase public spending and use price controls on energy, food and other vital areas; investors to channel more money into renewables; and called on the international community to extend more support to the UN-brokered Grain Initiative.
'Sanctions Storm': Recovery After the Disaster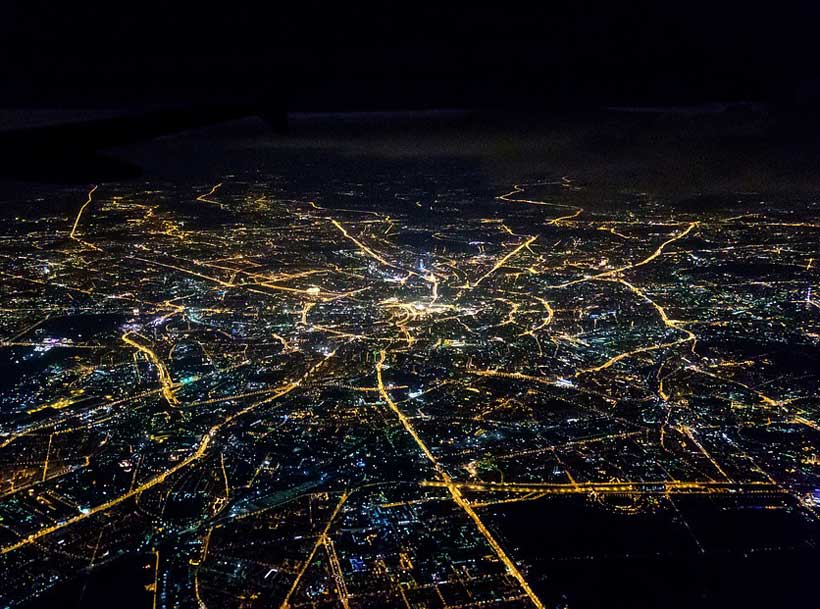 After the start of the special operation in Ukraine, a "sanctions storm" hit Russia; more sanctions were imposed against Russia in a few months than against Iran in decades. But a catastrophe did not take place, and the stage of stabilization came.
Indeed, almost all the weapons in the sanctions arsenal were used one after another: commodities exchange was suspended in some sectors, export and import controls were put in place, restrictions on air and sea transportation were introduced. The sanctions have spread to the investment and financial sectors, paralyzing many transactions with the West and complicating them with the East. An image impact came from the mass withdrawal of foreign business from the Russian market—not directly caused by the sanctions, but demonstrating "over-compliance," excessive submission to them.
In the public mind, the destabilizing wave created the impression of the end of the story of the market economy in Russia, an impending catastrophe. But the catastrophe did not happen. The stage of stabilization has come, and it is important to use it correctly.
What to do?
In the near future, the Russian authorities and business will have to solve three groups of interrelated tasks. First, they must provide the domestic market with necessary goods, and restore value chains by the use of alternative partners. Second, they need to establish reliable financial mechanisms for working with these partners. Third, it is necessary to look for new growth points for the future, industries in which dependence on the West was critical. It is important to work out the possibilities: for new partners entering the markets and for attracting investors from friendly countries, as well as trying to integrate into new value chains.
Partners, first of all, include China and India. The southern direction is also not unpromising—to begin with, this includes Iran and Turkey, as well as a search for investors in the Arab world and the development of logistics routes through the Middle East. Nevertheless, in all areas, the key obstacle is the threat of secondary sanctions by the United States and the EU—which means that the second task becomes the main one: building a safe infrastructure for financial cooperation.
China remains Russia's first trading partner—but despite the strategic partnership on the political level, large Chinese companies and banks that are active in the international market are suspending cooperation with Russia, fearing secondary US sanctions. In these conditions, it is important to work on explaining the nuances of the sanctions policy for Chinese business, creating secure payment channels that do not depend on foreign banks or on the dollar and the euro, and developing profitable package offers. Beijing seeks to use the opportunities opening up in the Russian market to occupy the vacant niches and strengthen the yuan in international payments, which means that its interest in finding a common solution is high.
A similar situation is developing in the Indian market, with the difference that Indian business is more connected than Chinese business with America, and its awareness of doing business in Russia is lower. As a consequence, Indian companies and banks integrated into the global economy will comply even more closely with sanctions restrictions, despite their interest in developing ties with Russia. Accordingly, even more active informational work is needed to establish Russian-Indian business ties, as well as the creation of a secure settlement mechanism. India already has similar experience, from doing business with Iran. In particular, UCOBank was formed to trade with it in rupees. Similar structures can be created in the Russian direction.
If the necessary channels are laid, both China and India can not only replace some Western goods in Russian markets, and ensure purchases from the Russian energy, agricultural, and military-industrial sectors—preserving their prospects for business—but also become zones of qualitative economic growth. Chinese partners can become a support in the development of bilateral cooperation in the fields of electronics and digital technologies (including 5G), and Indian, in pharmacology and high-tech agriculture. It also makes sense for business to look at these countries from the point of view of the development of green technologies in energy and agriculture, and the introduction of ESG practices, since these countries are also interested in this.
From our partner RIAC
Human Resource: A Competitive Edge in Global Market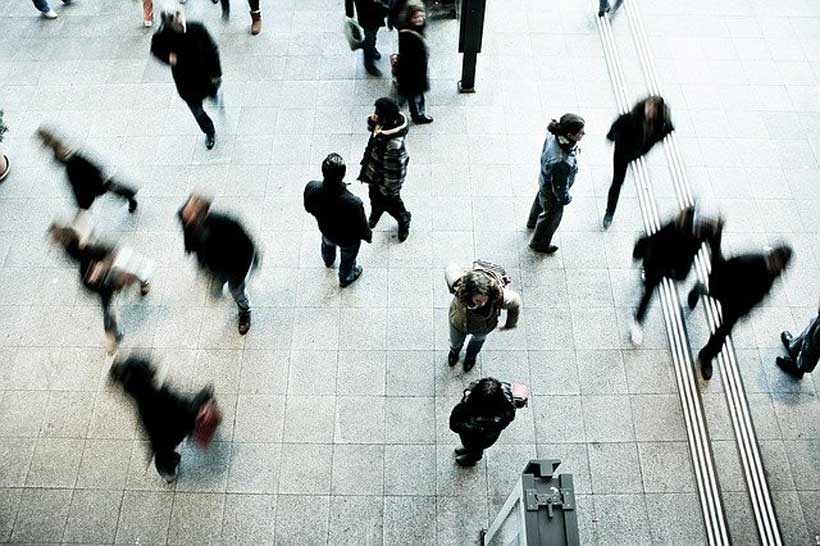 Today globalization has created a firm need to turn out to be competitive in order to survive and sustain in international market. The growing economic competition has compelled the countries around the world to innovate or else the economy would collapse. In such scenario, it really needs to be worked on the key factors which will lead a country to prosper. Technological advancements alone can't do anything. Even to operate technology we need human resource. Skilled and expert human resource is the need of the hour to gain market competitive advantage. With the geometric increase in the public expenditure, need for trained manpower has also increased. The workforce management has become vital in order to survive in midst of challenges raised by global competition. Same is the case with Pakistan
With the increased globalization of the economy, the term competitiveness has become pervasive for Pakistan. The World Economic Forum's Global Competitiveness Report defines competitiveness as "the set of institutions, policies, and factors that determine the level of productivity of a country" and IMD's World Competitiveness Yearbook defines competitiveness as how an "economy manages the totality of its resources and competencies to increase the prosperity of its population." In general, competitiveness is basically the ability and performance of any firm or sector to produce and sell products in the market in relation to the goods and services of other firms and sectors in the same market. Thus, when we talk about assessing the success of any country, or industry, competitiveness becomes key criterion. It enables an economy to gain more share of market and leads it to become a sustainable developed economic state that would in return give the firm stability resulting into prosperity of the country. Putting such things into perspective, companies and industries need to be very competitive in order to cope up with the fast era of domestic and international markets' growth. It only can be achieved by extracting maximum output from a country's human resource through prudent human resource development policy measures.
So a state needs to look into its infrastructure, legal framework and policy implementation to enhance the efficiency and effectiveness of its human resource. It is a paramount resource to utilize all other resources for competing in the current global market penetration to achieve sustainable economic growth. Human resource development tends to improve the quality and productivity of labor which in return, leads to economic growth. It is universal fact that investment in human resources exacerbates economic growth. Human resource development is an important vehicle that drives the economy of the country faster. In the words of Harrison "Human resource constitutes the ultimate basis for the wealth of a nation's capital. Resources are passive factor of production; human beings are the active agents who accumulate capital, exploit natural resources, and build social, economic and political organization. Clearly, a country which is unable to develop the skills and knowledge of its people and to utilize them effectively in the international economic race, will be unable to develop anything else".
Previously human resources and human resource (HR) department was considered less important and costly in many organizations. But now with the passage of time HR has become the strategic partner of firms which gives sustainable competitive advantage to them. Human resource is important for competitive advantage because without it, firms cannot achieve their objectives and goals. HR department has to prove its worth by creating value in achieving sustainable competitive edge. HR executives must recruit such people who have unique talent which can't be seen in other competing firms to gain competitive advantage. Furthermore HR executives must develop rare characteristics in their HR which helps them to achieve strategic goals. If the same characteristics are found in the HR of other competing firms then these would not be the competitive advantage for them. Additionally, HR executives must pay attention to the development and growth of characteristics of firm's HR so that competitors can't imitate it easily. In any firm or organization, culture is primarily fostered and developed by HR department. Therefore by developing unique culture, HR executives can gain competitiveness. If we go deeply into the HR functions then the core responsibility of HR department to create competitiveness is to bring right people at the right place to ensure the effectiveness and efficiency of the firm. This can only be possible by the existence of efficient HR department in the firm. Behind the motivation level of employees, its HR department who works day and night to facilitate and reward their employees which in return gives a remarkable position in the market. As a result organizations attain the level of competiveness by means of its human resource (HR).
In a nutshell global competition constrained the economies around the world to achieve competitive edge which can be achieved only through its human resource. Thus, for that Pakistan needs to ponder over its human resource policies to enhance its competitiveness. HR departments in indigenous organizations must be developed on international standards to get maximum output from the human resource of the country. Additionally, human resource development shall enable Pakistan to achieve competitive advantage which further will help the state to penetrate in international economic competition with more efficiency and strength. Ultimately, Pakistan can achieve sustainable economic growth.