Climate Change, Food Safety and the Global Health: An International Law Perspective
Worldwide, climate change is already affecting directly and indirectly the agricultural productivity and ecology of some organisms because of changing patterns in crop production, livestock intensification, changing rainfall patterns, increased drought and flooding, and the geographical redistribution of pests and diseases, as well as altering the transport pathways of chemical contaminants.
Consequently, climate change is expected to aggravate feed and food safety problems during all phases of food production and supply. M.C.Tirado, R. Clarke, L.A.Jaykus, A.McQuatters-Gollop, J.M.Frank stated in their research entitled "Climate change and food safety: A review" published in Food Research International (Vol. 43, Issue 7):
"Climate change and variability may have an impact on the occurrence of food safety hazards at various stages of the food chain, from primary production through to consumption. There are multiple pathways through which climate related factors may impact food safety including: changes in temperature and precipitation patterns, increased frequency and intensity of extreme weather events, ocean warming and acidification, and changes in contaminants' transport pathways among others. Climate change may also affect socio-economic aspects related to food systems such as agriculture, animal production, global trade, demographics and human behavior which all influence food safety."
As human health inescapably relates to the consumption of safe and sufficient quantity of foods, climate change is expected to have considerable impacts on human health as a consequence of serious food contamination and food scarcity. Food hazards, including germs and chemical contaminants, can enter the food supply at any point from farm to table. Most of these hazards cannot be detected in food when it is purchased or consumed. In addition, consumption of insufficient amount of food due to food scarcity may lead to malnutrition and several foodborne diseases. Therefore, climate change by way of temperature increases, changing patterns in crop production, changes in rainfall patterns, toxic contaminations, food scarcity, increased drought and flooding etc. is resulting in worldwide increased water- and food-borne diseases and malnutrition. M. Herrera, R. Anadón, Shahzad Zafar Iqbal, J. D. Bailly, Agustin Ariño stated in their research entitled "Climate Change and Food Safety" published in Selamat J., Iqbal S. (eds) Food Safety. Springer, Cham (2016):
"Temperature increases and changes in rainfall patterns will have an impact on the persistence and patterns of occurrence of bacteria, viruses, parasites, fungi, and harmful algae and the patterns of their corresponding foodborne diseases and the risk of toxic contamination. Chemical residues of pesticides and veterinary medicines in plant and animal products will be affected by changes in pest pressure."
Therefore, incidences of water- and food-borne diseases are increasing globally. Water- and food-borne diseases are the result of ingestion of foodstuffs or water contaminated with microorganisms or chemicals, or diseases caused by malnutrition. These diseases encompass abroad spectrum of illnesses causing morbidity and mortality worldwide and their real overall health impact on the world population is yet unknown. Food and Agriculture Organization of the United Nations ("FAO") stated in its research in 2008 entitled "Climate Change: Implications for Food Safety":
"Evidence of the impact of climate change on the transmission of food and waterborne diseases comes from a number of sources, e.g. the seasonality of foodborne and diarrhoeal disease, changes in disease patterns that occur as a consequence of temperature, and associations between increased incidence of food and waterborne illness and severe weather events."
Following the recurrence of serious events of food contamination and scarcity across the globe, food safety has become a matter of ever increasing international concern and the World Health Organization has defined foodborne diseases as a global public health challenge. Protecting global health from foodborne hazards is a compelling duty and a primary interest of both States and non-State actors; it calls for enhanced proactive cooperation between national and international institutions. Moving from the consideration that food safety issues and the enhancement of health security are of growing international concern, it is interesting to inquire whether the international community is provided with the appropriate legal instruments to face foodborne hazards globally. Unfortunately, the present state of international law on food safety regulation and governance is still unsatisfactory and reforms are desirable in many respects.
The "Right to Safe and Sufficient Food" in International Law
For the reasons stated above, international food safety is perceived as a global challenge. In the wake of a trend towards more efficient food safety policies, the 2007 Beijing Declaration on Food Safety gives voice to the global community's concern that a comprehensive and integrated approach be adopted, prompting all stakeholders to take cooperative and concerted actions and strengthening links between the different sectors involved. The Declaration, in fact, recognizes that "integrated food safety systems are best suited to address potential risks across the entire food-chain from production to consumption" and that "oversight of food safety is an essential public health function that protects consumers from health risks". In this perspective, it mainly urges States to develop transparent regulation to guarantee safety standards; to ensure adequate and effective enforcement of food safety legislation using risk-based methods; to establish procedures, including tracing and recall systems in conjunction with industry; to rapidly identify, investigate and control food safety incidents and to alert the World Health Organization (WHO) of those events falling under the revised international health regulations. In short, the Declaration expresses the need to understand food safety as both a national and an international responsibility.
Although emphasis is increasingly being placed on the concept of food safety, legal literature has seldom expanded on the status of a "human right to safe food" in international law. The right to safe food in human rights law is encompassed by both the right to health and the right to food. It is so closely interrelated with these fundamental human rights – being at the same time one of their integral components and an element upon which their realization is dependent.
Article 25, paragraph 1, of the Universal Declaration of Human Rights ("UDHR") affirms that "[e]veryone has the right to a standard of living adequate for the health of himself and of his family, including food, clothing, housing and medical care and necessary social services", while article 12, paragraph 1, of the International Covenant on Economic, Social and Cultural Rights ("ICESCR") enunciates the right to health as "the right of everyone to the enjoyment of the highest attainable standard of physical and mental health". In its General Comment No. 14 on the domestic implementation of article 12 of ICESCR, the United Nations Committee on Economic, Social and Cultural Rights ("the Committee") interprets the right to health, as defined in article 12.1, as "an inclusive right extending not only to timely and appropriate health care but also to the underlying determinants of health, such as access to safe and potable water and … [a]n adequate supply of safe food" (Comment No. 14, para. 11). As far as legal obligations are concerned, the Committee makes it clear that States Parties are under the obligation to adopt domestic laws aimed to ensure "the underlying determinants of health, such as nutritiously safe food and potable drinking water" (Comment No. 14, para. 36) and to provide for implementation of such legislation.
Moreover, the Committee reiterates the view expressed in General Comment No. 12 that guaranteeing "access to the minimum essential food which is nutritionally adequate and safe, to ensure freedom from hunger to everyone" is one of the core obligations incumbent upon States Parties to grant satisfaction of minimum essential levels of the right to health. In this context, obligations of immediate effect would encompass the duty to guarantee that all individuals under the jurisdiction of the State have equal access to safe and nutritious food; the duty to enact food safety and consumer protection legislation, including accountability measures; the duty to take all necessary steps to implement international regulations and standards.
In its general comment on the right to adequate food, the Committee underlines that "the right … is indivisibly linked to the inherent dignity of the human person and is indispensable for the fulfillment of other human rights enshrined in the International Bill of Human Rights" (Comment No. 12, para. 4). While recognizing that the right to adequate food is crucial for the enjoyment of all rights, the Committee considers that the core content of this right implies "the availability of food in a quantity and quality sufficient to satisfy the dietary needs of individuals, free from adverse substances" (Comment No. 12, para. 4).
Moreover, the relevance of food safety to the realization of the right to food both at national and international level is further emphasized by the Committee when it stresses that domestic policies of implementation of article 11 of ICESCR "should address critical issues and measures in regard to all aspects of the food system, including the production, processing, distribution, marketing and consumption of safe food" (Comment No. 12, para. 10), and that States and international organizations have a joint and individual responsibility to ensure that "products included in international food trade or aid programs … be safe" (Comment No. 12, para. 10).
Within the United Nations, the General Assembly has long adopted the same approach as the Committee, in resolution 63/187 of 18 December 2008 on the right to food the Assembly "reaffirms the right of everyone to have access to safe, sufficient and nutritious food, consistent with the right to adequate food and the fundamental right of everyone to be free from hunger". The Human Rights Council has repeated the same formula in its Resolution No. 7/14 on the right to food of 27 March 2008, the first adopted by the Council so far.
In different contexts, several international declarations and other soft law instruments have reaffirmed the individual right to adequate and safe food. The World Declaration on Nutrition, adopted by the FAO International Conference on Nutrition in December 1992, asserts that "access to nutritionally adequate and safe food is a right of each individual" (para. 1); the 1996 Rome Declaration on World Food Security includes the States' commitment to "implement policies aimed at eradicating poverty and inequality and improving physical and economic access by all, at all times, to sufficient, nutritionally adequate and safe food and its effective utilization [World Food Summit Plan of Action, para. 21 (b)]" and the Declaration adopted at the FAO World Food Summit: five years later in June 2002 confirms "the right of everyone to have access to safe and nutritious food" (preamble).
From this legal framework it can be inferred that in the human rights perspective it is generally recognized that every individual is entitled to food that is safe and of good quality, since safe food is functional to achieving freedom from hunger and enjoyment of the best attainable state of health; hence it is crucial for protecting life and human dignity. Clarifying whether this entitlement shapes an autonomous right, separate and distinguishable from the rights to adequate food and to health, and whether it can be considered a fundamental human right, will probably be the subject of further insights by future legal scholarship. It is worth considering, however, that food safety has been already defined "an inalienable right of each individual" (WHO Global Strategy for Food Safety: Safer Food for Better Health).
The Need to Move Forward
It is generally acknowledged that due to their transboundary dimension and their potential widespread impact on human health, climate change and food safety challenges demand close international cooperation and global governance. Following in the wake of a clear trend in international law and practice, we are now witnessing the emergence of a general principle on food safety, underpinned by the progressive affirmation of a human right to safe food, which requires that international standards and guidelines be voluntary complied with, legal obligations be fulfilled in good faith and all stakeholders at different levels play their proactive role in enhancing the international community's preparedness and capacity of response to food safety threats.
It is in fact common view that protecting world health from foodborne illnesses and similar hazards is to be seen as a compelling duty and a primary interest of both States and non-State actors. While food safety governance at the global level calls for multi-sectoral approaches and multi-level cooperation to minimize the effects of food safety related public health events, international law can still count on a limited set of legal instruments.
In fact, in the wake of climate change, the present state of international law on food safety regulation has faults and drawbacks, as authoritatively confirmed by Professor Francis Snyder:
"Food supply insecurity and unsafe food are tolerated, encouraged or even positively promoted by many aspects of current international law. Serious reform is essential if we want to create an international law for (and not just 'of') adequate food".
Therefore, it is to be hoped that the joint efforts of the major international organizations involved at both the universal and the regional level (WHO, FAO, WTO) – which point towards the prospective enhancement of the degree of cooperation among international actors, State authorities and private stakeholders – will succeed in shaping an improved legal framework for food safety governance, which may benefit from the commitment of both international and national institutions. In such an evolving and interdependent scenario, national initiatives concerning targeted domestic legislation can indeed be welcomed as positive steps forward whenever they substantially contribute to realizing the right to safe and adequate food, introduce accountability measures, and strengthen foodborne disease monitoring and surveillance systems.
By focusing only on international law norms and obligations, this essay aims to offer a contribution to the current debate on food safety, with the awareness that it represents only a starting point for further analysis and more in-depth reflections on the innovations and developments needed in food safety regulation to achieve the compelling objective of protecting world health.
Refugee Trepidations: Protection Palisades and How to throw down the Gauntlet
The moniker "refugee" is identified by the academics, aid agents, media persons, governance architects, political establishments from multiple perspectives regarding their protection, rights, and responsibilities. Today, refugees depict the global landscapes with conflict and divergence of assessments that invigorate the global normative debate on the protection, resettlement, reintegration, and management of the 65.6 million of refugees worldwide. The refugee problem is convoluted, and refugee groups and stakeholders create difficulties in addressing global canvas of refugee issues. There are few questions to attend the refugee concern such as who is a refugee in the present circumstances and what are the most critical issues before the refugee communities and institutions entrusted with their protection, collaboration, and interaction? I will try to address this miasma by concentrating on the legal definitions of the term "refugee" and what are the categories of displaced people included and nature of issues attended by the impugned definition.
The Contours of Refugee Definition?
There are two scenarios to appreciate and understand the legal definitions, one is of refugees who have been grappling with the problems of multidimensional implications and second is of nation-states and institutions who have been striving hard to protect the refugees. These definitions govern the standard of qualification where under legal and physical protections are made available to the refugees fleeing from the well-founded fear of persecution and conflict. The principal definition of a refugee has been provided in the 1951 UN Convention Relating to the Status of Refugees (UNCSR) and its 1967 Additional Protocol Relating to the Status of Refugees (APSR) that delineates a refugee as an individual or a person "owing to a well-founded fear of being persecuted due to the reasons of religion, race, membership of a particular social group or political opinion, nationality is outside the country of his nationality, and is unable or — unwilling to make available to himself or herself of the protection of that country."It is evident from the above statutory definition that it does not cover the refugee situations of mass exoduses from war.
However, the Organization of African Unity has developed refugee protection arrangement at regional level by concluding and adopting the 1969 OAU Convention where under the definition of refugees has been broadened that include group of people and individuals who face persecution as well as every individual who, "owing to foreign domination, occupation, external aggression, or events seriously disturbing the public order…is compelled to leave…to seek refuge or reception in another place outside his country of origin or nationality."However, OAU refugee definition must be treated as an element of complementarity to the UNCSR refugee definition. At international level, the instruments such as UNCSR and APSR have been recognized as the subject-matter of International Refugee Law (IRL) along with the relevant provisions of a vast pool of instruments of International Human Rights (IHRL), International Humanitarian Law (IHL), Customary International Law (CIL) and International Criminal Law (ICL).
In 1984, Latin American states adopted the Cartagena Declaration on Refugee (CDR) where under a new ground "massive human rights violations" was added to the grounds of refugee qualifications at the Colloquium on "the International Protection of the Refugees in Latin America", Panama, and Mexico, held at Cartagena, Colombia on 19-22 November 1984.Latin America widened the refugee definition and proposed new approaches to the humanitarian needs of refugees and displaced persons in a spirit of solidarity and cooperation. However, the CDR is a non-binding agreement, but it carries collective ethical and moral commitments beyond Latin America. The 30th anniversary of the CDR was commemorated in Brasilia on 2-3 December 2014 when governments of Latin America and the Caribbean assembled and 28 countries and three territories of the Latin America region and the Caribbean adopted the Brazil Declaration known as "A Framework for Cooperation and the Regional Solidarity to Strengthen the International Protection of Refugees, Displaced and Stateless Persons in Latin America and the Caribbean" and a Plan of Action called "A Common Roadmap to Strengthen the Protection and Promote the Sustainable Solutions for Refugees, Displaced and the Stateless Persons in the Latin America and the Caribbean within a Framework of Cooperation and the Solidarity."Therefore, the people or group of persons crisscrossing international borders to escape civil strife, conflict or war have also been recognized as refugees on the prima facie basis in Africa and Latin America as well as Asia and Middle Eastern region. The Poverty-stricken countries in the region prefer the expanded refugee definition as they do not have the proper administrative wherewithal to determine the refugee status. Among the Global North countries, the mass exoduses are not automatically recognized as refugees rather they are subjected to the "individual refugee status determination" procedure under the restricted refugee definition of UNCSR.
Definitional Dynamics and Delineation
The international definition of the term "refugee" is constricted and restricted,but its dynamics are susceptible to much delineation that is rudimentary as well as fragmentary and cannot be applied to all situations of human displacement and migration and refugee groups and refugee exoduses. These situations may have profound ramifications for the entire gamut of refugee entitlements from migration, transition,and destination based on their endurance and existence. The expression "refugee-like situations" is used to portray people such as Biharis in Bangladesh, Burmese in Thailand and Malaysia, Bedouin in Kuwait and Iraq who are stateless and deprived of the national protection of their countries of origin, countries of nationality and countries of habitual residence but they have not been recognized as refugees under the IRL. Therefore, the situation of refugees in the age of Securitization and Restrictionism of Asylum has become extremely precarious,and 1954 and 1961 UN Conventions on Statelessness and Reduction of Statelessness respectively have done a fraction of service under the auspices of the UNHCR in assuaging their predicament. Further, the phrase "internally displaced persons" (IDPs) refers to people who move or migrate due to the same reasons as refugees within their homelands,and they do not cross international borders. There is no international body specially empowered to look after the IDPs, but the UNHCR can take their responsibility upon the request of a national government and the UNHCR designate them as "People of Concern to UNHCR" but national governments generally do not invite the good offices of the UNHCR or other agencies in the name of sovereignty, homeland security, and terrorism.
The international legal definition of expression "refugee" also makes an exclusion of those people who do not flee or move due to persecution but they migrate due to climate change-linked human displacement in the forms of droughts, famine, floods, earthquakes, environmental degradation, global warming, depletion of ozone layer, erosion of landmass of littoral areas, and soaring of sea-level. It is a fact that such a new class of people now called "forced migrants," "forced displaced peoples," "climate migrants,"or "climate refugees" who desperately require international protection and humanitarian assistance. Similarly, the catchphrase "refugee" also rejects people who move due to economic considerations owing to economic apartheid based nationalism, economic boycott based on communalism, economic ostracism based on casteism, economic immigration based on political liberalism and extreme poverty and such peoples are branded "economic migrants." Another group of people is "asylum seekers" who migrate as consequences of political opinions, and offenses and diplomatic omissions. They get refugee status provided their claims are adjudicated upon by the IRL.
Persecution Narratives
The refugees flee, leave, move or migrate from their homelands due to the persecution that is a central ground for their protection, recognition,and reception as refugees in the land of asylum. However, there is a debate in the juridical domain as to what signifies and frames the "persecution" as some stakeholders catechize should persecution be state-sponsored, state-patronized or state-linked and riveted upon individuals, or should pervasive practices, audacious attitudes and autochthonic approaches in the society meet the requirements for persecution. Even there are plenty of arguments that gyrate around as to what are the contours of human rights abuses and cultural practice and common tradition. These questions crop up in gender- connected instances; i.e., many countries in Afro-Asia regions practice female genital mutilation (FGM), Taliban regime has thwarted girl education that too against Islamic tenets, prohibited the sexual orientation predilections of Afghan men and women, Iran handed down severe punishments to gays and lesbians and sent them to gallows and it is an offence to talk of LGBTQ rights in many countries. Nevertheless, there are many critical issues of the international forced migration studies that have not been ruminated according to a gendered perspective, and in turn, many crucial topics for gender-linked have been neglected when studying migrants and mobile people while answering a pertinent question as to how marital status, age, and ethnicity shaped migration and settlement patterns in specific economic, cultural and political contexts.There has to be a more razor-sharp dialogue between migration studies and gender studies while taking into account the fact that male and female roles were, and are, the result of social, cultural and economic construction from the late Middle Ages to the early 21stcentury.Therefore, gender-related aspects and dynamics have shaped the grounds for granting asylum and refugee status to persons, of course, on a case-by-case consideration. In many countries, religious, racial, linguistic, coloured and cultural minorities are subjected to persecution in violation of IHRL, IHL, IRL, CIL,and ICL,etc. However, international understanding and consensus are conspicuously absent on the global norms and human rights standards in this regard.
Global Trepidations
The national governments and international organizations and bodies are significantly engrossed to formulate international policy framework to address the refugee issues and population mobility. Refugees, asylum seekers, and IDPs perceive legal protection as the principle and most enduring global issue. The responsibility to protect (R2P)is based on the principle of sovereignty where under nation-states have the primary obligation to protect their citizens and subjects against all hostile circumstances. But, unfortunately, modern nation-states are flagrantly recalcitrant to perform their international human rights obligations. These legal protection obligations are embedded in the concept of sovereignty, and the international community is equally obligated to maintain international peace and security under Article 24 of the UN Charter. Moreover, there are umpteen and specific international legal arrangements, covenants, charters, pacts, treaties and declarations relating to IRL, IHRL, IHL, CIL, ICL and municipal law to protect the human rights of all across the world. Even the legal protection of refugees is central to the mandate of the UNHCR while taking into account all policy matters of refugee protection backed by the UN Commission on Sovereignty and Intervention. However, there are many issues involved in the R2P such as at what stage does international community decides the international invention to protect the refugees? What should be a threshold of military intervention and its legal justification? There have been instances of international intervention like the Gulf War (1991-1992), Somalia (1992-1993), Bosnia Herzegovina (1995) and Kosovo (1999) whereas international intervention was not invoked in Rwanda (1994). However, currently, there is as many as 110,000 UN Peacekeeping field personnel including military, police, and civilians and 14 UN peacekeeping missions are active across the four continents. In past 70 years, more than 1 million men and women have served 70 UN peacekeeping operations. Therefore, nation-states must follow the R2P Covenant in the situations of ethnic cleansing, genocide, war crimes, and crimes against humanity, rape, murder, and massive violations of human rights and beyond.
International humanitarian assistance organizations have been in Catch-22 situation that requires as to how best extending assistance and protection during conflicts. There are challenges when humanitarian assistance, UNHCR officials, and NGO staff per se become the target of combatant parties. Therefore, international humanitarian agencies confront incredibly hostile scenarios that pose pertinent questions like do these humanitarian agencies require military intervention for the security of UNHCR officials, NGO staff, and assistance operations? Should these agencies circumvent the principles of neutrality and impartiality while performing their works? Should these agencies prefer to remove the people from conflict zones as a solution? Are there options before the humanitarian agencies to prefer withdrawal from the zones of hostilities while maintaining the equilibrium in their responsibilities to protect refugees, displaced people and the workforce? These challenges require a reliable solution at the anvil of human rights.
There is another dimension to the current discourse on the lego-institutional response of the aid agencies during population migration, protection in the refugee camps and treatment of combatants, military deserters and war criminals. Under international law, refugee camp communities and voluntarily migrant populations are often considered vulnerable civilian targets, but people are privy to military engagement are excluded from refugee status and benefits incidental there under. However, there are sizable armed combatants engaged with opposition armed forces in their country of origin whom I address as "refugee crusaders" who have been witnessed fighting in their homelands or lands of their reception particularly the Rwandans in the Democratic Republic of the Congo aided and supported by other countries and Afghan Mujahedeen in Pakistan who were aided and armed by the Pakistan, US, Saudi Arabia, and the China to fight and flush out the Soviet military from Afghanistan.
Burden-Sharing v. Shared-Responsibility
The international community is also confronted with another prominent dimension of refugee exoduses into the adjacent countries. The "Global North" countries do not approve of the comprehensive regional refugee definitions contained in the 1969 OAU Convention and 1984 Cartagena Declaration where under mass exodus of refugees have been recognized. But the disdaining the idea of R2P, contempt for humanitarian sensitivities, municipal lego-institutional political ramifications, entreating for systematic population migration, unwillingness of the neighboring nation-states to host the mass influxes of refugees and disregard for the concept of global refugee shared-responsibility(GRSR) have paved the way for temporary refugee protection (TRP) programmes where under temporary refugee status (TRS) is granted in the Global North countries, and it is called "B-status" or "Extended Leave to Remain" in Europe. These TRP programmes have the provisions to grant "temporary residence permits" to people in flight sans the full implementation of the 1951 UNCSR norms on refugee status and IHRL standards. For examples, the Bosnians and Kosovars in Western Europe and Salvadorans in the US were granted TRS. However, the principle of TRP is circumscribed by a vortex of complications such as offering the TRP by many countries to evade their permanent global obligations enunciated in the IRL, IHRL, IHL,and CIL, case-by-case approach based conferment of TRP with protracted parleys on "burden-sharing" by many states and the justifiable allocation of refugees among receiving states. The concept of "burden-sharing"about refugees has a volatile history,and it commenced in the 1950s as a principle for promoting international solidarity among the refugee-hosting countries.
However, the idea of "burden sharing" is a conspicuous gap in the IRL; therefore, it requires a better lego-institutional response mechanism. Therefore, the United Nations General Assembly (UNGA) has adopted the New York Declaration (NYD) on September 19, 2016, where under more than 193 nation-states committed to the principle of "equitable burden-sharing" and responsibility to host and protect the refugees in mass flight. The New York Declaration contemplates a "Global Compact on Refugees(GCR)" having two modules namely the "Comprehensive Refugee Response Framework (CRRF),"and the UNHCR has been entrusted to formulate the entire GCR. The newest third draft of the GCR has been released on June 04, 2018 and the UNGA shall adopt the final draft of the GCR by the end of 2018. However, it remains to be seen to what extent the GCR would bridge the refugee protection gaps in existing IRL on the burden-sharing. However, the doctrine of Non-refoulement must be invoked to assure the nation-states to grant TRP,but the contemporary discourse is on the timeframe as to when and how refugees should be returned to their homelands. Who should decide their return and what are the contours of such a replacement? However, their return must have IHRL components relating to dignity and safety while critically appreciating circumstances in their homelands.
These protection measures are inherent and entrenched in the principle of "Non-refoulement" enshrined in Article 33 (1)of the 1951 UNCSR stating that "No Contracting State shall expel or return ("refouler") a refugee in any manner whatsoever to the frontiers of territories where his life or freedom would be threatened on account of his religion, race, nationality, membership of a particular social group or political opinion."Now, the principle of "Non-refoulement"is an inalienable part of customary international law applicable to all nation-states regardless of their being privy to 1951 UNCSR with its 1967 Additional Protocol or not and it is also central to municipal legal systems. However, it is still debatable whether "Non-refoulement" is a jus cogens of international law or not but Refoulement and Restrictionism are part of modern nation-states,and refugee receiving governments are hell bent to wind up refugee camps. For example; Vietnamese in Hong Kong, Rwandans in Tanzania, and North Koreans in China, some categories of refugees in South Asia, and Syrian refugees in few European States have been bracing these situations that violate the principle of "Non-refoulement."
There is No Wrap-Up
There is no wrap-up in evolving the understandings and exploring the options to provide legal protection to refugees around the world,and it requires a proper appreciation of normative perception of protection and humanitarian complexities entrenched in the refugee well-being. The refugee problem in the Global North countries has triggered the societal tensions and anxieties. Many national governments have been extracting fiscal support from rich donor governments in the name refugee hosting without addressing the local repinements due to the presence of refugees. Therefore, the Global North governments ought to be vigilant regarding shifting responsibility for hosting refugees in the Global South or unstable countries. In Europe, recent elections in Germany, France,and Austria have shown that it was immensely challenging to mollify the native people about the refugee protection and it resulted in detrimental repercussions for the political class, regional stability,and homeland security.
There are numerous stakeholders like national governments, academics, refugee crusaders, refugee aid people, RSD personnel and the media that can generate public understanding, motivate international community and formulate pragmatic policies on legal protection gaps under the IRL.The comity of nations is responsible for protecting refugees, motivate all refugee stakeholders including national governments and support the GCR mechanism. The UNHCR has successfully established itself as a catalyst in protecting, fostering and managing refugees and their mobility across the world and its role must be central to the success of the GCR. The nation-states and all the stakeholders must strive to accomplish the human rights-oriented transformation of the lives of refugees and the host communities.There is an indispensable requirement of refugee participation in the Global Refugee Forum under the GCR to disseminate information and share best practices from a multitude of perspectives based on age, caste, creed, ethnicity, disabilities, diversity, gender, race, religion, social origin, political opinion, and regional affiliations. The UNHCR must develop these elements as an intractable part of the GCR regime.
Retreating construct of the Contemporary International relations
The collapse of the Soviet Union and the fall of Berlin Wall in 1989 indicated the end of the Cold War. The surprising end of the Cold War shifted not only the world order but also debates in international relations theories. It was unexpected by current international relations theories. Without any large conflict and war exploded furthermore without any transformation in the world system(anarchical), for instance, neorealists predicted that the world's bipolar order would persist. Neorealists also claimed that international institutions did not have any effect to make war away because International institutions is a matter of material power challenge between states which are not only worried about the unlimited gain, but also relative gain in cooperation and integration.
After the Cold War, international relations discourse provided more diverse approaches to understand and analyze world politics. Constructivism theory is one of the models of the progressing emergence of international relations theory. Rather than diminishing other major theories, according to its holders and proponents, constructivism theory provides wider illumination a larger explanation for determining the dynamic and the function of world politics.
While realism and liberalism concentrate on material factors like power or corporation, constructivist theory tends to focus on the influence of ideas. Rather than considering the state for granted and claiming that it totally aims to survive, constructivists consider the identity and interests of states as an extremely flexible output of special historical processes. Moreover,  the constructivists focus is on the predominant discourse in society. This is because discourse shows and changes interests and beliefs, and sets accepted values, norms of behavior. Thus, constructivism is mainly interested in the main sources and roots of alteration and this approach has broadly substituted Marxism.
Constructivism, especially state identity theory explained by Alexander Wendt and Peter Katzenstein, has become far from the almost particularly rationalist mainstream of international relations theory. The constructivist theory, mainly seen as the most significant challenge to rationalist dominance, argues that the theoretical framework focusing on the concept of state identity, can provide an important alternative and option to rational choice theory. State identity is mainly about the non-material factors such as values, culture, norms, ideasetc, studied by the constructivist scholars. It provides very important causal links to support the basic arguments of constructivist theoretical framework.
The term Constructivism was adopted by Nicholas Onuf in 1989 and introduced as "people and societies construct or constitute each other". the main assumption of constructivists is that the fundamental structures of international politics are social and these structures shape actors' identities and interests. Therefore,  the world is structured by both knowledge and material factors, according to constructivists the main important relation is between agents and structures. Moreover, constructivists adopt a common concern when understanding and explaining how international structures are defined by ideas and how identities and interests of the states and non-state players are influenced by the structures.
The post-Cold War era played a significant role in legitimating constructivist approach because both liberalism and realism were unsuccessful in predicting this event and had difficulties explaining it. On the contrary, constructivists had an explanation based on ideas and norms; for example, the idea of "common security," adopted by Gorbachev.Furthermore, constructivism theory argues that we live in a period where ancient values and norms are being challenged, limits and boundaries are fading and matters of identity and culture are becoming more prominent and outstanding. Unexpectedly, researchers have been drawn to theories that put these issues front and center.In the post Cold War era constructivism emerged into the stage of debates in international relations theories. However, some researchers and scholars criticize that constructivism "remains a method than anything else,  according to them constructivism does not offer an essential theory of world politics.Moreover, it provides a research approach that can be employed to understand and explain international political economy.Therefore, Constructivism should operate with other theories from different disciplines and branches like comparative politics, social psychology..etc.
On the other hand, constructivism has demonstrating itself as an effective theory in understanding and explaining world politics, especially after Alexander Wendt published his article, Anarchy is What States Make of It, which developed the basis of constructivism approach. It focuses more on the nonmaterial world and considers that material world changes are changed by the social world. Thus, the distribution of power and State's military power do not automatically construct an international social structure. Even without any central governance which has authority over all states in the world, the international system does certainly become a "competitive security system".
From a constructivist approach, the main problem in the post-Cold War world is how various groups visualize their interests and identities. However, power is not unrelated.  Constructivism focuses on how ideas, norms, values, and identities are created and constructed, how they develop, and how they change the way states comprehend and react to their situation.Thus, it matters whether the US adopts or denies its identity as "global policeman and whether Europeans realize themselves mostly in national or continental terms. Constructivist approaches are highly varied and do not provide a unified group of expectations on any of these matters.
Constructivism varies itself from neoliberalism and neorealism by emphasizing and highlighting the ontological reality of intersubjective knowledge. It does not mean that constructivism neglected the material world because intersubjective knowledge and material world interact affect and influence each other. Furthermore, both the material world and intersubjective knowledge are not independent and not separated. They have relative autonomy.
According to Constructivism theory, the material world does not completely define how people, or states, behave. It only limits the chance of interpretation and the intersubjective world that people can build. Moreover, material body enforcing is restricted to social structure. Thus, constructivists do not mean the unlimited possibilities of social structure. However, people have the capability to interpret, as they cannot easily interpret the social world and their own material world. There is restriction of interpretation of the social world, that.the  material world changes and is changed by the social world.
Constructivism theory discusses the issue of anarchy in the international system, At a simple conceptual level, Alexander Wendt claimed that the realist conception of anarchy does not explain why conflict occurs between states enough. The main thing is how anarchy is understood, and Wendt argues that  "Anarchy is what states make of it." He also argues that transnational communication and shared civic values are weakening traditional national obeisance and make an extremely new genre of political alliances. Furthermore, Constructivist theory focuses more on the role of norms, claiming that international law and other normative principles have decreased mainly the notions of sovereignty and changed the legitimate purposes for which state power may be used.
Constructivism theory recognizes the significance of nonmaterial power (culture, ideas, language, knowledge, and ideology) as well as material power because the two powers connect and interact to build the world order. For instance, nonmaterial power works through creating and recreating intersubjective meaning. It clarifies how the material structure, states' identity, interactions and relations between states, and any other social facts should be realized and comprehended.
The end of the Cold War came as a surprise to the classical dominant theories, who failed to predict or explain the changes in global politics. However, it provided the opportunity for more evolution of critical thoughts, which started since the mid-1980s. The Realist approach in international relations was criticized largely for their materialistic approaches by constructivism, which speedily boomed and was known as a theory that focuses on the social dimension of international politics. This improvement towards the chance of change helped the theory to catch significant elements of the world's relations: the many factors of mainstream presumptions and norms in world politics, which were threatened and challenged by constructivism.
Constructivism defied the theory of power politics, especially dominant perception of the threat and conflict in global politics and picked a fully different approach in studying the construction of the threat through  their fundamental focus on the social dimensions of international politics, therefore,  it recognizes them as socially constructed elements in the process of identity formation under the influence of the norms and shared values of society.
Discussing the Euro-Med theatre in his 'Geopolitics–Energy–Technolgy' book, for example, prof. Anis H. Bajrektarevic states: "The MENA theatre is situated in one of the most fascinating locations of the world. It actually represents the only existing land corridor that connects 3 continents. Contributing some 6% to the total world population, its demographic weight is almost equal to that of the US (4,5%) and Russia (1,5%) combined. While the US and Russia are single countries, the MENA composite is a puzzle of several dozens of fragile pieces where religious, political, ideological, history-cultural, economic, social and territorial cleavages are entrenched, deep, wide and long. However, the MENA territory covers only 3% of the Earth's land surface (in contrast to the US' 6,5%, coverage and Russia's 11,5%). Thus, with its high population density and strong demographic growth, this very young median population (on average 23–27 years old) dominated by juvenile, mainly unemployed or underemployed, but socially mobilized and often politically radicalized (angry) males, competes over finite and scarce resources, be they arable or settlers land, water and other essentials.
Competition in this theatre, that has a lasting history of external domination or interference, is severe, multiple, unpredictable, and therefore it is fluid and unsettled on the existing or alternative socio-economic, ideological, cultural and politico-military models, access, directions and participatory base."
As we see, the work of constructivists was established around their aim in explaining the changes in world politics in the period towards the end, and after the Cold War especially when dominant international relations approaches and theories failed to predict the sudden change in the global politics. Moreover, this transformation raised the question about social construction and the methodology of international relations theories and their involvement and effects in the production of international power.
The main dominant international theories were unable to explain the collapse of Soviet Union, especially the theories which focus on material power, and nuclear weapons. This is because, despite being a nuclear power, the Soviet Union collapsed. Neorealists tried to provide a simple explanation by telling the decline of Soviet power. But, the explanation focused more on domestic politics and economy than on the material structure of world's distribution of power.Thus  it could not explain enough why the Soviet Union  and Gorbachev adopted decisions which could endanger its national security and survival and stop it from increasing its hegemony and power, However, neorealists were still certain about the significance of neorealism.
Another explanation was given by Democratic liberalists who tried to stress the people's aims for freedom and objections to communism. Neoliberalism and the market economy favorably forced their hegemonies to the world and increased the validity of tyranny and command economy. However, while this evidence could explain the decline of communist ideology in the Soviet Union, it could not explain why such transformation and change happens in the 1980s. However, Neoliberals provided another explanation. Liberalism and communism interacted across political borders, especially the new way of thinking among top political leaders decreased the hegemony of communism and made the Soviet Union collapse. Therefore, the collapse of the Soviet Union and the end of the Cold War presented a significant challenge for constructivists to understand. Wendt said that "material structure can have special impacts.
The distribution of power, anarchy in international relations and military power do not fix states' identities and relations. State military power can be understood as a threatening power as well as protecting power for other states.
In addition, a nuclear weapon is a matter of perception. For instance, nuclear weapons in the hands of United States has a different meaning for Taiwan than a nuclear weapon in the hands of China. Therefore, considering states "like billiard balls of varying size" is not enough to explain and understand reality. Military capabilities of any state and the distribution of power in the international system are interfering elements but they are not able to understand relations between states. For example, two enemy or allied states can be divided by defining the material military structure. However, the states identification and social structure are important elements which define relations between states. Constructivism theory (actually rather an ontology) argues that common identities and a long history of alliance and cooperation between two states can be a strong ground of cooperative security system. On the other hand, other identities and a long history of conflict and struggle can build a competitive security system based on conflict and wars.
Will Israel Be Expelled from U.N.?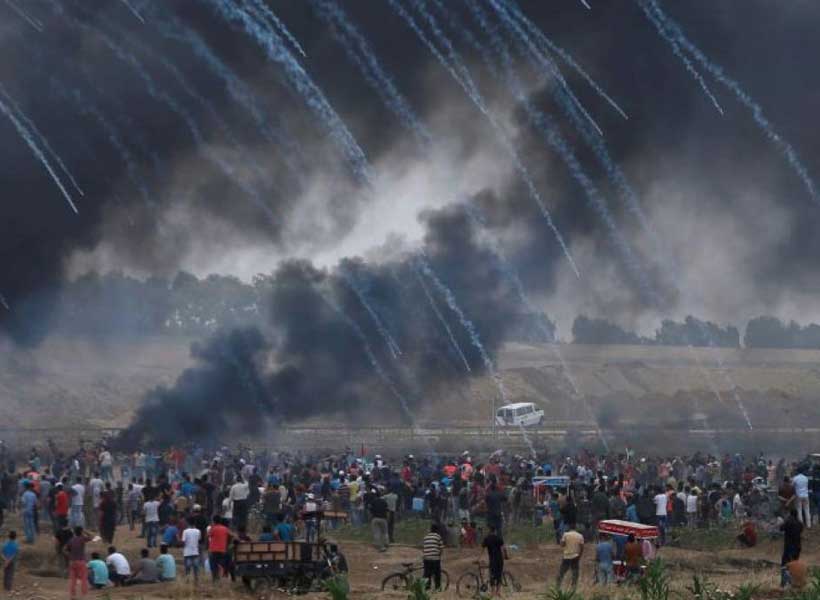 The conditions of membership in the U.N. are specified in the U.N. Charter. Specifically, "Articles 5 and 6 of the Charter of the United Nations deal respectively with suspension of rights and privileges of membership, and with expulsion from the United Nations." But the operative part is Article 6, which reads:
"A Member of the United Nations which has persistently violated the Principles contained in the present Charter may be expelled from the Organization by the General Assembly upon the recommendation of the Security Council."
Israel certainly qualifies, but the United States Government, which is controlled by the anti-Shia and anti-Iran alliance between Israel's Government providing the anti-Iran lobbyists and propagandists, and the Saudi Government providing the anti-Iran bribe-money, won't allow that. Consequently, no matter how violative of the U.N. Charter Israel is, it cannot be expelled.
The United States Government likewise is routinely violating the U.N. Charter and cannot be expelled, because this very Government is on the U.N.'s own Security Council as one of the five permanent members: it would veto its own expulsion.
Consequently, a fatal flaw in the current U.N. Charter is that no vote by the U.N. General Assembly can expel a permanent member of the U.N. Security Council. Nor can they expel any member of the General Assembly that's backed by one or more members of the permanent Security Council. Until this situation is changed and a stated percentage of the votes from the General Assembly can expel a member from the U.N. General Assembly, there can be no international accountability applied against a member of the U.N. Security Council permanent five nations; and the U.S. Government, being a member of that, will continue to be allowed to do whatever its Saudi and Israeli masters want it to do — thereby protecting both Israel and Saudi Arabia themselves, and giving each of those two masters virtually as much freedom-of-action as the U.S. has; the U.S. Government's masters buy impunity, indirectly, from their protector.
This is not a world of international law; it is a world of international force — basically a world of conquest and submission (and subversion can be part of that), which mocks democracy internationally (and maybe even domestically), and therefore effectively corrupts and prevents democracy within all nations that the controlling masters in Saudi Arabia and in Israel demand.
The most fatal failure of the U.N. Charter is thus its prohibiting any amendment that one of the five permanent Security Council members opposes.
The issue of what the conditions would be for amending the U.N. Charter was debated while the U.N. Charter was being drawn up in 1945, but nothing effective was agreed to, and so the U.N's PR on the matter states only that "the question of future amendments to the Charter received much attention and finally resulted in an agreed solution." They don't say what that "solution" was, but there have been no controversial amendments made to the Charter, during its 73 years, so whatever it might have been was almost totally ineffective. A web-search for "U.N. Charter" plus "proposed amendment" produces no major "proposed amendment" but does, near the top, show what that (obviously failed) "agreed solution" (which the U.N. tries to hide) was; and it is:
"This concession took the form of Articles 108 and 109 concerning Charter review procedures. While Article 108 describes the required steps for making specific amendments, Article 109 introduces the option of a review conference outside of the usual General Assembly (GA) meetings with the purpose of a comprehensive "review" of the Charter. Both these avenues for making changes to the UN Charter include the criteria of two-thirds of the UN member states voting for and ratifying a proposed amendment. However, in addition, "all the permanent members of the Security Council" must also ratify before the amendment goes into force. This unanimous concurrence of the P5
[the five permanent members] is the biggest challenge to adopting any amendment to the UN Charter."
In other words: The U.N. Charter's colossal (and thus-far fatal) failure was in its including the 5-member permanent Security Council's veto-provision to apply even to any proposed amendment to the Charter. Only an amendment which all five permanent members support can pass. Here is such an amendment. No matter how much of the rest of the world want a particular change to be made, it can't be done unless all five of the permanent members of the Security Council will accept it. This is the harmful dictatorial power that the five permanents were granted, but it can be eliminated without eliminating the Security Council itself (as will be discussed later here).
Consequently: In order to boot Israel or any other international rogue-nation out of the U.N., an amendment would first be needed, which would apply a degree of accountability to each member of the U.N. permanent Security Council, by stripping the provision that inappropriately applies their veto-power even over the consideration of any proposed amendment. Obviously: amending the Charter should be a matter for consideration only by the General Assembly — without any veto-power being held by any one nation. Amendment isn't regular U.N. action: it concerns the Charter itself.
The biggest difference between a religious Scripture and a democratic constitution (such as the U.N. Charter was intended to be for the entire world) is that whereas the former (Scripture) includes no provision for its being amended, the latter (a democratic constitution) does — or else it instead is actually a religious Scripture, something to be taken only on faith, no democracy at all, nothing suitable for the Age of Science, and thus for a future of democracy. This faith-basis being the actual epistemological status of the U.N. Charter — unless and until its amendment-section becomes itself amended to what it needs to be — that Charter is a religious Scripture, and the U.N. is more a religion than a democracy of any kind, so long as there exists any nation that can veto any proposed change to the founding document. Though intended to be the emerging democratic constitution for the future world, the existing U.N. Charter is instead just a type of religion, and this is its Scripture. (Though, as noted, uncontroversial amendments may be considered in it; so, the U.N. isn't fully a religious institution.)
Consequently, to address these problems, I propose that the members of the U.N. Security Council that wish to establish through the U.N. a democracy and transform the U.N. so as to abandon its current status as being a religion, push, at the U.N., relentlessly, for a measure to unlock the U.N. Charter — to enable it finally to be significantly amended and allow a two-thirds vote of the General Assembly to pass into international law as an Amendment to the emerging global Constitution, the no longer religion, but instead henceforth the democracy, of an unlocked Charter of the United Nations — thereby causing the existing Scripture to be henceforth a Constitution.
Unless and until this (the introduction of the General Assembly's exclusive ability to amend the Charter) is done, there can be no progress, only continued regress to international dictatorship and a World War III, and so in the direction of even more global dictatorship — this time likely ending in global extermination (precisely what the U.N. was intended to avoid).
Any member of the Security Council who would oppose removing that provision — the veto-power's extending even to any proposed amendment to the Charter — would be clearly an international pariah-Government and enemy of democracy, which all the rest of the world could then boycott and penalize outside the U.N. until that pariah-nation becomes defeated economically and thus effectively becomes coerced by economic means to become a decent member-state in the international community.
This is an existential issue for the future of a livable planet. A basic condition for progress is the elimination, from the Charter, of the clause:
"including all the permanent members of the Security Council."
That phrase must be removed both from Article 108 and from Article 109, Paragraph 2, both of which say:
"108. Amendments to the present Charter shall come into force for all Members of the United Nations when they have been adopted by a vote of two-thirds of the members of the General Assembly and ratified in accordance with their respective
[individual national] constitutional processes by two-thirds of the Members of the United Nations, including all the permanent members of the Security Council."
"109:2. Any alteration of the present Charter recommended by a two-thirds vote of the conference shall take effect when ratified in accordance with their respective constitutional processes by two thirds of the Members of the United Nations including all the permanent members of the Security Council."
The five permanent members of the U.N. Security Council are: China, France, Russia, UK, and U.S. U.S. would try to block removal of that phrase "including all the permanent members of the Security Council." On 14 May 2018, Russia's Sputnik News bannered "UK Has no Plans to Move Embassy to Jerusalem, Disagrees With US on Issue – May", and this indicates that the U.S. well might be the only member that would fight to block democratization of the U.N. — to unlock the Charter for all U.N. members.
The precipitating event for this call for correcting the Charter would be the virtually unanimous repugnance of the entire world other than the U.S., regarding Israel's string of brazen in-your-face violations of the Charter and of much of international law. Taking advantage of this intense global outrage — plus of the many outrageous actions by the U.S. Government itself — provides a rare opportunity to make the long-delayed but essential reform of the U.N., as follows:
America is the only member, of the five permanent members of the Security Council, that is so under the boot of Israel and of the Sauds. America is controlled by its own aristocracy, which are heavily interlocked with those of Israel and especially of Saudi Arabia and its other vassals, such as UAE but more broadly including the Gulf Cooperation Council of Arabic fundamentalist-Sunni royal families — and that includes a large portion of the world's wealth. The American portion of that Imperial alliance includes control over many of the world's largest consumer-brands, and is thus (unlike either of its masters) especially highly vulnerable to international public-image problems, such as any consumer boycotts.
There might be a way to save the world. This might be the way to a progressive future, reversing the worst of what has happened after the death of FDR (who, more than any other person, laid the groundwork for the U.N.).
Though the U.S. Government might succeed in winning the UK's support to block democratization of the U.N., such boycotts might produce a democratic victory, if not immediately, then still within a reasonably short time, such as happened when apartheid was removed from South Africa. But this victory would be not only for the Palestinians — it would be for all peoples everywhere — a world moving in the direction of international democracy, no longer like now, in the direction of increased international dictatorship.