Impact of Terrorism on Policy Making in South Asia Region
South Asia region has been raveling terrorism from decades. Despite having potential economic growth, in bulk of natural resources along with maritime possession and vital manpower – terrorism has become one of the major impediments to augment development and regional stability in South Asia.
It is terrorism which may pale foreign investment in South Asian states and causes long term instability. For that reason, terrorism has made South Asian countries impelled to reconsideration of state and foreign policy. Even though terrorism has not embedded in entire part of South Asia like Middle East and Africa yet, some crucial segments of the region has been pervaded severely by affliction of terrorism. Tracing gravity of consequences, this article investigates state policy and foreign policy of South Asian countries concerning terrorism.
Frequent political unrest, exploitation and skirmishes edify individual's sentiment looking forward to fostering terror activities in South Asia. Some states of South Asian region allegedly bestowing political benevolence to leverage state policy has given space various terrorist groups. Spread of extreme ideologies consigned from Middle Eastern countries via media, bogus NGOs, a few religious institutions have prolonged terrorism in South Asia. Furthermore, extreme nationalism and communism in several incisions of South Asia has provoked separationist movements which have been metamorphosis into terrorism afterwards. Moreover, Geographical flashpoints have hatched harborage for terrorist factions. Several mountainous area, hill tracts, woodlands and riparian sites are prop roots of terrorist bases. Afghanistan, India and Pakistan are egregious victims of the claws of terrorism. Bangladesh, Sri Lanka and Maldives have also witnessed fatal affects. Damages of lives, wealth, economy even social and political structure are beyond controversies while the amount is being increasingly high in every minute. In the meantime, some countries have grasped policies to confront global terrorism and diminution of losses due to terrorist attacks.
India is accusing Pakistan for "playing a proxy war against India" for years by using terrorist groups as a trump card. Late 2016 India has suffered several terrorist attacks including Uri, Pathankot and Baramulla attacks blaming Pakistan for giving shelter to terrorist groups and leaders. All the mentioned attacks left injuries and deaths of Indian military personnel. That's why a tension had prevailed in the Line of Control (Loc) last year. India had also claimed for a successful 'surgical strike' in Pakistan territory. In that year Indian Prime Minister Narendra Modi vowed to boycott Pakistan internationally. Eventually, 19th SAARC summit had also been postponed when Afghanistan, Bangladesh, Bhutan and later Sri Lanka joined India's convoy for boycotting Pakistan showing different issues.

Afghanistan has been facing severe depression while seeing no symptoms to reduction of terrorist acts in the country. US backed Afghan force has already engaged in war Taliban like insurgent groups. Being exhausted with Pakistan's stand towards terrorist groups Afghanistan is now seeking close relations with India while accusing Pakistan to support Taliban and resemble insurgent groups. According to Alyssa Ayres, Senior Fellow for India, Pakistan, and South Asia, "India – the fifth largest bilateral donor to Afghanistan, and a power with deep expertise on governance, development, infrastructure, and commerce – could be a larger part of the international efforts to assist Afghanistan." (Alyssa Ayres, How India can help in Afghanistan, cfr : 2017).
Unprecedented deadly attack on Dhaka Holey Artisan Bakery has shaken the whole nation. Although before this attack Bangladesh has shown terrorist attacks previously, the Holey Artisan attack resulted in death of 17 foreigners including 9 Italian, 7 Japanese and 1 Indian. From then Bangladesh has hold a strict position showing 'zero tolerance' to terrorism. After the devastating incident Bangladesh is carrying on routine operation regularly to destroy militant dens and networks so that her national security may protect and she can assure the international community that situation of Bangladesh is still veritable. Prime Minister Sheikh Hasina has made clear the government's position towards terrorism issue declaring no place for terrorist activities in the soil of Bangladesh. Bangladesh and India have consented to share intelligence report in the sake of terroristic deeds. Such positive stand has renowned her image to international community.
The Maldives is often known as tourists haven "a collection of about 1,200 islands in the Indian Ocean, the Maldives has hosted 1.2 million visitors last year" (Kai Schultz, New York Times: 2017). Recently, the Maldives is under threat of spreading terrorism – have faced an attack on tourists. UK government has issued foreign travel advice for traveling in Maldives "Terrorists are likely to try to carry out attacks in the Maldives. Attacks could be indiscriminate, including in places frequented by expatriates and foreign travellers including tourists" (source) For that reason, the Maldives government has initiated the country's state policy to demolish terrorism. In the policy Maldives consciously recognized that "Maldives will take all necessary measures against terrorism and violent extremism in accordance with the United Nations Global Counter Terrorism Strategy, which was passed by the United Nations General Assembly in 2006, and the Plan of Action to Prevent Violent Extremism, which was submitted by the UN Secretary General to the General Assembly in December 2015". (State Policy – Terrorism and Violent Extremism, Page 3)
Pakistan is reportedly accused of giving cherishment to several terrorist groups – providing them aid, armaments and launch pads – basically for spreading terror in Kashmir region and India withal. However, Pakistan government shows displeasure for these allegations. Apparently, these charges against Pakistan come in light after a media interview of Pakistan's Foreign Minister acknowledging presence of Jamat ud Dawah (Jud) and its armed wing Lashkar e Taiba (Let) in the land of Pakistan – while previously Pakistan has refused to concede any type of terror activities of above mentioned groups. Moreover, Pakistan is internally fetters with lethal eventualities of terrorism – having a vast amount of bloodshed and screaming every single day – with a dominance of tribal and global terrorist groups like Tehrik-e-Taliban Pakistan (TTP) and Al-Qaeda (AQ) in North-West Pakistan. Annunciation of President Donald Trump regarding cessation to donation and citing Pakistan as 'terror safe havens' has pressurized Pakistan while Pakistan is reportedly denying President Trump's allegations and vows to help Kashmiris. Coincidentally BRICS declaration against allegedly Pakistan has propelled Pakistan to rethink about her policy towards terrorist groups. Pakistan Foreign Minister Khawaja Asif has said in an interview "Instead, we should impose some restrictions on the activities of elements like LeT and JeM, so that we can show the global community that we have put our house in order" (Dawn.com September 06, 2017). However, in the same occasion, President Donald Trump has asked for India's help in the case of Afghanistan. It seems as a milestone for India's diplomatic success towards terrorism issue.
South Asian states are concern about terrorism and terrorist activities that stampede not only development in this region but also relations between or among states. In spite of hindrances there are also anticipations to get rid of the turmoil. Confronting terrorism is not a single-way process it should be understood by South Asian countries. Multilateral configuration ought to be portrayed to face with terrorism. Massive change in political appropriation should be ensued. Mutual trust must be built up among South Asian nations. Appeasement to terrorism have to hurled. Harboring terrorism by any South Asian states should be considered as breaching of international law. Statement of Pakistan's Foreign Minister regarding restrictions on Pakistan based terrorist groups unfolds feasibility to ameliorate current situation. Pakistan must switch her stance on terrorism through termination of political patronage to terrorist groups. There are a large number of insecure boundaries among the South Asian countries – most of them situated in forest areas, hilly or mountainous realm, riverine sites or in desert – which are being availed to basement, training, transition and launch pad for terrorist factions. Surveillance should be boost up in those outlying cantons. Terrorism financing ought to be ceased. So, States of South Asia region have to exchange intelligence informations involving terrorism with each other. A military alliance should be formed comprising South Asian states to combat terrorism in their strongholds.
Despite having ambiguous interpretations, the sequels of terrorism are palpable. Safety of lives and wealth, economic growth and development, stability in South Asian region can't be fostered without elimination of terrorism from this region. Notwithstanding, contraction of terrorism is not enforceable except reciprocal adjuvant of South Asian states. It's the compatible time to stand against terrorism, otherwise, terrorism may circumambulate in South Asia region by all means.
The Autopsy of Jihadism in the United States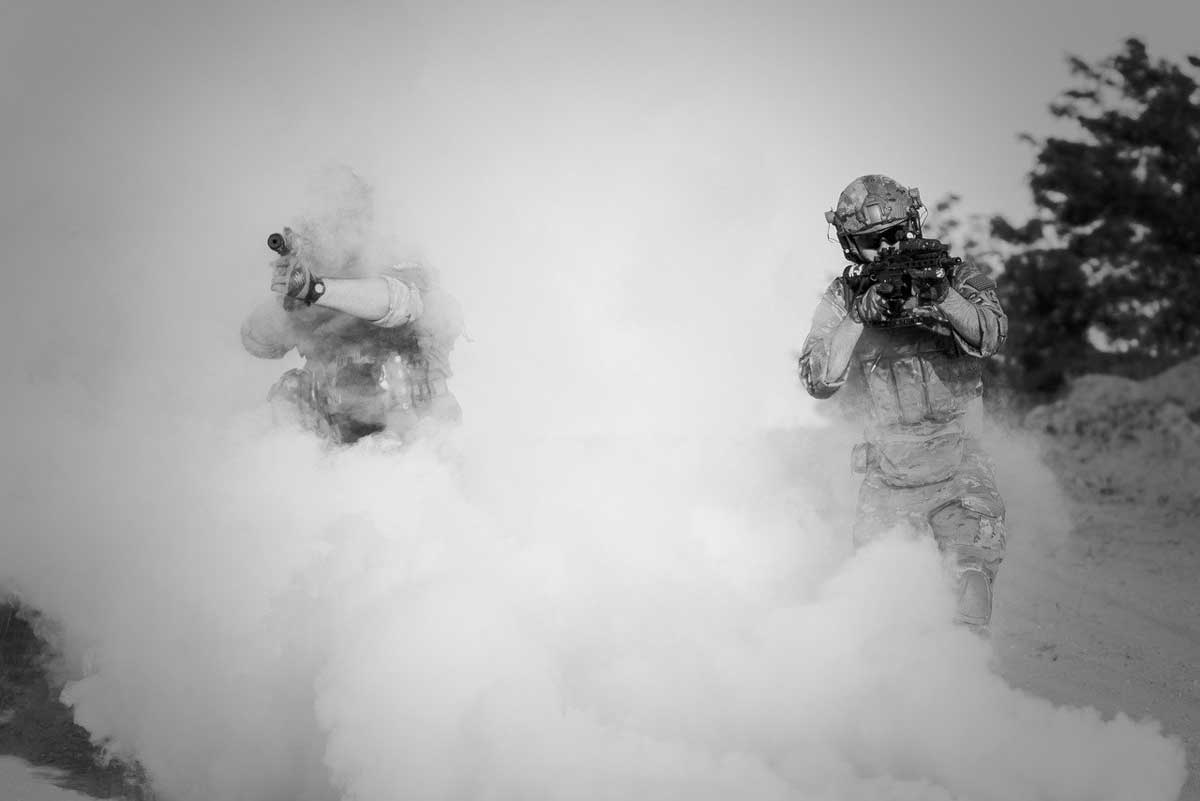 The American counter-terrorism establishment is shocked to know that its current terrorist threat, contrary to conventional wisdom, is not foreign but "a large majority of jihadist terrorists in the United States have been American citizens or legal residents".
A terror threat assessment by NewAmerica, a think tank comprehensive, up-to-date source of online information about terrorist activity in the United States and by Americans overseas since 9/11, 20 years after 9/11 reported: "…while a range of citizenship statuses are represented, every jihadist who conducted a lethal attack inside the United States since 9/11 was a citizen or legal resident except one who was in the United States as part of the U.S.-Saudi military training partnership".
The ultimate irony is NewAmerica quoting a terrorist to underline the seriousness of the threat: "Yet today, as Anwar al-Awlaki, the American born cleric who became a leader in Al Qaeda in the Arabian Peninsula, put it in a 2010 post, 'Jihad is becoming as American as apple pie'."
Since 9/11 and today, the United States faced just "one case of a jihadist foreign terrorist organization directing a deadly attack inside the United States since 9/11, or of a deadly jihadist attacker receiving training or support from groups abroad". The report recalls: "That case is the attack at the Naval Air Station Pensacola on December 6, 2019, when Mohammed Al-Shamrani shot and killed three people. Al Qaeda in the Arabian Peninsula claimed the attack and according to the FBI, evidence from Al-Shamrani's phone he was in contact with an AQAP (Al Qaeda in the Arab Peninsula) militant and AQAP prior to his entry to the United States…"
In the last two decades, "jihadists" have killed 107 people inside the United States. Compare this with deaths occurring due to major crimes: 114 people were killed by far-right terrorism (consisting of anti-government, militia, white supremacist, and anti-abortion violence), 12 and nine people, respectively, killed in attacks "inspired by black separatist/nationalist ideology and ideological misogyny". Attacks by people with Far-Left views have killed one person. It just goes to show that terrorism inside the United States is no longer the handiwork of foreign or "jihadi" ideologies, but is "homegrown", the report points out.
The report points out a poor understanding of the terror threat and its roots by the Trump administration. A week into his presidency, Donald Trump issued an executive order banning entry of citizens of seven Muslim countries into the United States. The countries were: Iran, Iraq, Syria, Sudan, Libya, Yemen, and Somalia. Th order cited "national security" as the reason, but gave no real justification.
Trump's aides tried to find some justification for the order claiming that in the administration's assessment the United States was and will be the prime target of terrorist organisations from these countries. The same report clarifies how wrong this assessment was: "None of the deadly attackers since 9/11 emigrated or came from a family that emigrated from one of these countries nor were any of the 9/11 attackers from the listed countries. Nine of the lethal attackers were born American citizens. One of the attackers was in the United States on a non-immigrant visa as part of the U.S.-Saudi military training partnership."
President Trump had to swallow his pride and gradually revoke his order. In early March of 2017, he revised the order excluding Iraq from the ban list. That September, he dropped Sudan too, but added North Korea, Venezuela and Chad.
In the last two decades since 9/11, there have been 16 "lethal jihadist terrorists in the United States". Of them, "three are African-Americans, three are from families that hailed originally from Pakistan, one was born in Virginia to Palestinian immigrant parents, one was born in Kuwait to Palestinian-Jordanian parents, one was born in New York to a family from Afghanistan, two are white converts – one born in Texas, another in Florida, two came from Russia as youth, one emigrated from Egypt and conducted his attack a decade after coming to the United States, one emigrated from Uzbekistan and one was a Saudi Air Force officer in the United States for military training". Nobody from the banned countries, nobody foreign citizens; all were American citizens.
What is more embarrassing for the Trump administration is the report saying: "When the data is extended to include individuals who conducted attacks inside the United States that were foiled or otherwise failed to kill anyone, there are only four cases that the travel ban could have applied to. However, in at least two of those cases, the individual entered the United States as a child. In a third case the individual had a history of mental illness and assault not related to jihadist terrorism. In a fifth, non-lethal attack Adam al-Sahli, who conducted a shooting at a military base in Corpus Christi on May 21, 2020, was born in Syria but was a citizen because his father was an American citizen and thus would not have been subject to the travel ban."
The NewAmerica assessment, in contrast to the executive order, finds concrete evidence to suggest that the terror threat is "homegrown". It gives the example of Mohammed Reza Taheri-Azar, "a naturalised citizen from Iran", who on March 3, 2006 drove a car into a group of students at the University of North Carolina, injuring nine people. "Taheri-Azar, though born in Iran, came to the United States at the age of two" and "his radicalization was homegrown inside the United States". On September 17, 2016 Dahir Adan, a naturalized citizen from Somalia, injured 10 people while wielding a knife at a mall in Minnesota. He too had come to the United States as a young child.
There are more such instances: "On November 28, 2016 Abdul Razak Ali Artan, an 18-year-old legal permanent resident who came to the United States as a refugee from Somalia in 2014 — having left Somalia for Pakistan in 2007 — injured eleven people when he rammed a car into his fellow students on the campus of Ohio State University…However, it is not clear that the attack provides support for Trump's travel ban.
In Artan's case, he left Somalia as a pre-teen, and "if he was radicalized abroad, it most likely occurred while in Pakistan", which is not included on the travel ban. The report says the chances of him being radicalised inside the United States are more. This is based on the fact that "in a Facebook posting prior to his attack, he cited Anwar al-Awlaki, the Yemeni-American cleric born in the United States, whose work — which draws largely upon American culture and history — has helped radicalize a wide range of extremists in the United States including those born in the United States".
There are several other pointers to the "homegrown" theory. For one, a "large proportion of jihadists in the United States since 9/11 have been converts". There are "jihadists" who are non-Muslims. These facts "challenge visions of counterterrorism policy that rely on immigration restrictions or focus almost entirely on second generation immigrant populations", the report says, debunking the Trump executive order.
The NewAmerica report debunks the assumption that only "hot headed" people are attracted to jihadist extremism. It finds that "participation in jihadist terrorism has appealed to individuals ranging from young teenagers to those in their advanced years (and) many of those involved have been married and even had kids – far from the stereotype of the lone, angry youngster".
Women have broken the glass ceiling of jihadist terrorism as "more women have been accused of jihadist terrorism crimes in recent years" inside the United States.
The expansion of the social media world has played a singular role in radicalising American youth. "Many extremists today either maintain public social media profiles displaying jihadist rhetoric or imagery or have communicated online using encrypted messaging apps. The percentage of cases involving such online activity has increased over time." Al Qaeda terrorists became key figures in this proliferation. They "fine-tuned the message and the distribution apparatus" and "put out extremist propaganda via websites and YouTube videos".
America's jihadists were never an immigration problem, the biggest jihadist terror threat U.S faces today is "homegrown".
March Towards Mosul: Beckoning the End of ISIS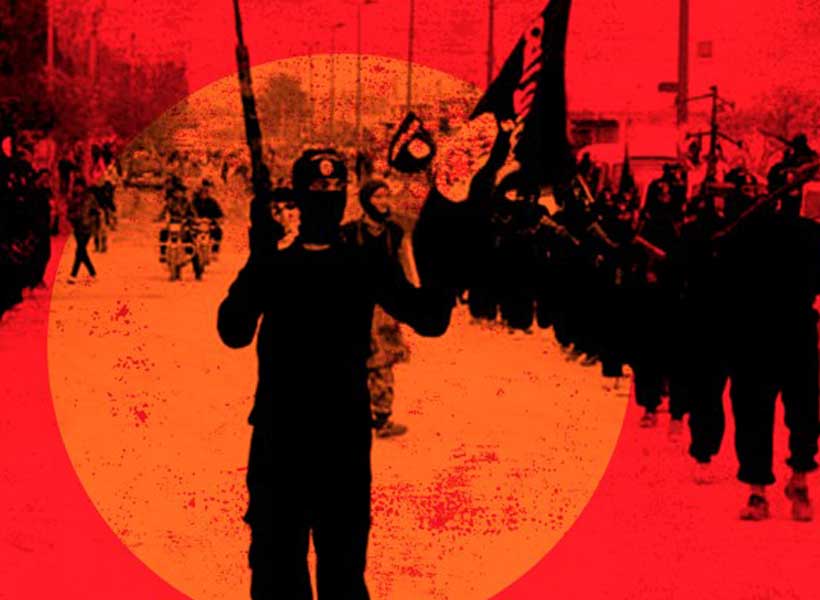 The tenor of ISIS is laced with terror and brutality ever since the militia began rattling Iraq in 2013. While the Civil War already wreaked havoc in the desolate country long before, the advancement of ISIS resonated the country beyond repair. The spread of ISIS quickly transitioned into an endemic as a succession to government failure and withdrawal of the United States military from Iraq in 2011. The group quickly took hold of the key cities of Raqqa, Tikrit, and Ramadi: inching closer to the capital city of Baghdad. However, the strategic win came in 2014 when ISIS struck victory and subsequently toppled the city of Mosul: the core cultural and economic haven of Iraq, only second to Baghdad. The fall of Mosul not only alarmed the Iraqi regime regarding the surging threat of ISIS but also pushed the US to advance airstrikes to displace the gripping offensive in northern Iraq.
While ISIS flourished on the sectarian divide rooted in the Iraqi society post the execution of Saddam Hussein, the US invasion and subsequent withdrawal was cited as the main reason for the passage of ISIS into Iraq. The 2003 invasion left the Iraqi society weakened and desperate for constant US regulation. While the Shia-Sunni divide broadened gradually over the decade, the Arab spring added oil to fire as animosity against the shite-regime expanded in the region. Syria served as the death grip of chaos as rebellious militants surged to dethrone the adamant Bashar al-Assad. With loose Syrian borders, compromised governments on either side of the border, and immediate exit of the US military, ISIS got a convenient passage of expansion from Syria to Iraq.
Amidst the sinister possibilities of the springing rebels in the Middle-East, ISIS declared the split from Al-Qaeda in January 2014. However, what some touted as the fragmentation of the Afghani militant group was only to surf into dangerous territory. A nightmarish humanitarian crisis followed suit as ISIS ransacked city after city while Iraq dwindled and perished piece after piece to the swelling violence of the militants. The US airstrikes targeting the militants did little to deter the group as it verged towards the city of Erbil, spewing chaos as they gripped the northern periphery of Iraq.
The fall of Ramadi, however, quickly incited the retaliation of the regional Kurdish forces. The regional forces were notoriously accused of fighting the government in the civil war and were the main targets of the US forces before their withdrawal in 2011. With the combined effort of the Iraqi army, the Kurdish Democratic Forces (KDF), and the sporadic US airstrikes, ISIS was pushed to a defensive stance as key cities of Falluja, Ramadi, and Tikrit were snatched back from the tight hold of the militant group. The city of Mosul, however, has been much of an unprecedented challenge to rope back as ISIS has cliched onto their 'Caliphate Capital' as a power statement to prove their subdued yet eminent presence in Iraq.
ISIS holds onto as many as 2.5 million people in the city of Mosul ever since the reign of brutality sprawled over the city in June 2014. Public beheading, lynching, and incineration are the common tactics inflicted by the group that has led to a mass exodus of millions of victims from the city over the course of the decade. With Mosul's strategic proximity to Syria and Turkey, ISIS has commanded the region ever since the ISIS leader, Abu Bakr al Baghdadi, declared the city as their 'Cultural Capital'. The reality, however, is not as simply put as the context of historic or cultural significance of the city. Mosul is the prime location of some of Iraq's most lucrative oil fields and thus a notorious means of revenue to the group. Confirmed reports suggest illegal oil dealings between ISIS and both regional and international smugglers. The heavy compensation has granted ISIS enough means to acquire advanced artillery to continue its combat against the coalition forces of the country.
The command of combat against ISIS in 2016 were to mark the end of ISIS as the group perished its conquests. Despite that, the Iraqi coalition amounting to 94000 members all but failed to oust the group estimated to be only about 5000 to 7000 in number. The coalition faced a decimating response of round-the-clock attacks ranging from suicide bombings and car bombs to heavy firing while the forces breached the 200 km radius leading to Mosul. The coalition managed to free the Erbil-Mosul road which was a strategic mark to sever any connection of ISIS from the rest of Iraq. While the coalition cornered ISIS only to Mosul and its outskirts, the urban center of Mosul resisted the breach attempt even with the heavy backing of a coalition with up to 90 fighter planes. The labyrinth of villages in the Mosul metropolis deterred the coalition to advance further and to this day, Mosul remains the last remaining straw in the violent streak of ISIS in Iraq.
The fall of Mosul could end the blood-ridden hold of ISIS in Iraq since it has all but fallen in shambles throughout the Middle-East. However, the victory over Mosul is only the beginning of the end of ISIS; the key lies in the execution of the strategy. The fall of ISIS may crush the backbone of extremism yet the Shia-Sunni divide still exists as it did long before ISIS raised its head in 2014. The same divide could fester again after the common enemy is eliminated from the picture. Moreover, the fall of Mosul could disperse ISIS over Europe in the form of ethnic-diaspora recruited by the militant group over the years. This could well spread the militants over Europe and Africa: reigniting the offshoots in failed states like Libya, Syria, and Nigeria. Without a doubt, the fall of Mosul could bring liberation and economic flourish to Iraq. However, precise execution and reform of the war-torn country is the answer for a sustained and progressive reality in Iraq.
Every Pakistani is a soldier of Operation Radd-ul-Fasaad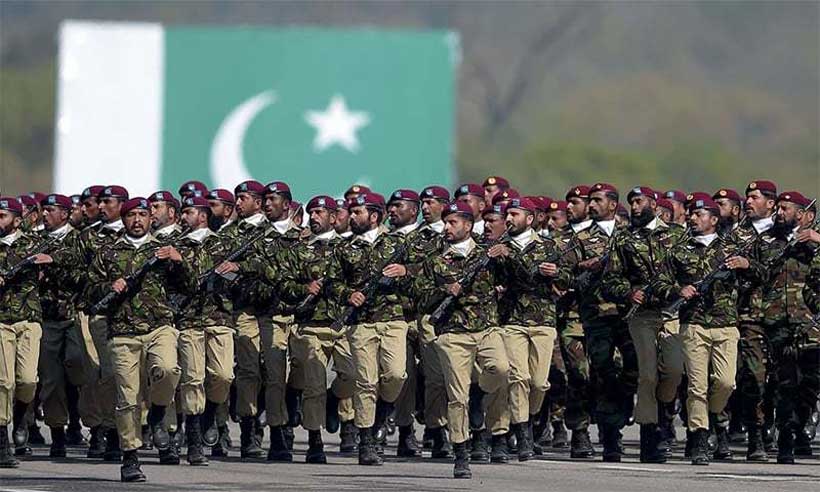 Citizens have the right to participate in politics and to be aware of the political situation. However, in our country, it is becoming common to make unwarranted comments and speculations on non-political, national issues. All institutions in the country have their own mechanisms and among them, the Pakistan Army is the most committed to its rules and regulations. However, the attitude adopted by some people towards the security agencies of the country and the nation in the recent past does not fall under the category of patriotism in any way. This is the same institution whose soldiers and officers have not only extinguished the flames of the beloved homeland with their blood but also restored peace by eradicating terrorism from the country. DG ISPR Major General Babar Iftikhar briefing on the completion of four years of Operation Radd-ul-Fasaad said that the forces with the help of the people have defeated terrorism and eliminated major terrorist networks. Operation Radd-ul-Fasaad covers the entire country and every Pakistani is a soldier of this operation.
There is no denying the fact that Pakistan has suffered the consequences of being a frontline ally in the US war, launched in Afghanistan in the name of eradicating terrorism, in the form of the worst terrorism on its soil. The Pakistan Army launched Operation Rah-e-Rastin 2008 to eradicate the scourge of terrorism, which entered the phase of Operation Rah-e-Nijat. These operations took place mostly in North, South Waziristan and Northern areas, followed by Operation Zarb-e-Azb and Operation Radd-ul-Fasaad were launched, the domain of which was extended to the whole country and combing operation and Operation Khyber-4 were also launched under it. Our security forces made great sacrifices in these operations for the protection of civilians and a peaceful Pakistan and remained committed to continuing the operation till the last terrorist is killed. It is the result of the unparalleled sacrifices and determination of the security forces that the terrorists have been completely wiped out from the land of Pakistan. Although some miscreants fled across the border during the counter-terrorism operation which is a constant threat to Pakistan butto secure the borders, Pakistan is erecting fences not only on the border of Afghanistan but also on the border of Iran so that the movement of terrorists can be stopped.
After four years of Operation Radd-ul-Fasaad, the country is peaceful, playgrounds are inhabited, foreign teams are coming to the country for sports, Pakistan's war on terror is being praised around the world, world leaders and Institutions are also acknowledging the peace efforts of our security forces. According to UN Secretary-General Antonio Guterres, Pakistan's journey towards peace is excellent while British General Sir Nicholas Carter is calling the clearing of South Waziristan from terrorists a great achievement of the Pakistan Army. Pakistan army has not only accepted the challenge of terrorists and their sponsors and facilitators but has also left no stone unturned in measuring their necks. DG ISPR has rightly termed it as a journey from terrorism to tourism. However, all this has been made possible by the sacrifices made in Radd-ul-Fasaad.
There is no doubt that the Pakistan Army has not only successfully met every trial yetis working day and night to protect the country's internal and external borders but the question is, are we doing our job? Even now, some political and non-political people are hurling insults against the institutions in public meetings and also on social media; those who slander the country's sensitive institutions should be ashamed. It is the duty of every patriotic Pakistani along with the spokesperson of the institution to respond to them with arguments and facts and also to take a hard line to discourage them. The rioters who speak out against these institutions and sitting on social media are even more dangerous than ISIS. If every Pakistani is a soldier of the Radd-ul-Fasaad operation then we all have to work for our country. The anti-national agenda must be thwarted together but we must not forget the heroes who made Operation Radd-ul-Fasaad a success by shedding their blood and the people are beginning to breathe a sigh of relief in an atmosphere of peace.