Impact of Terrorism on Policy Making in South Asia Region
South Asia region has been raveling terrorism from decades. Despite having potential economic growth, in bulk of natural resources along with maritime possession and vital manpower – terrorism has become one of the major impediments to augment development and regional stability in South Asia.
It is terrorism which may pale foreign investment in South Asian states and causes long term instability. For that reason, terrorism has made South Asian countries impelled to reconsideration of state and foreign policy. Even though terrorism has not embedded in entire part of South Asia like Middle East and Africa yet, some crucial segments of the region has been pervaded severely by affliction of terrorism. Tracing gravity of consequences, this article investigates state policy and foreign policy of South Asian countries concerning terrorism.
Frequent political unrest, exploitation and skirmishes edify individual's sentiment looking forward to fostering terror activities in South Asia. Some states of South Asian region allegedly bestowing political benevolence to leverage state policy has given space various terrorist groups. Spread of extreme ideologies consigned from Middle Eastern countries via media, bogus NGOs, a few religious institutions have prolonged terrorism in South Asia. Furthermore, extreme nationalism and communism in several incisions of South Asia has provoked separationist movements which have been metamorphosis into terrorism afterwards. Moreover, Geographical flashpoints have hatched harborage for terrorist factions. Several mountainous area, hill tracts, woodlands and riparian sites are prop roots of terrorist bases. Afghanistan, India and Pakistan are egregious victims of the claws of terrorism. Bangladesh, Sri Lanka and Maldives have also witnessed fatal affects. Damages of lives, wealth, economy even social and political structure are beyond controversies while the amount is being increasingly high in every minute. In the meantime, some countries have grasped policies to confront global terrorism and diminution of losses due to terrorist attacks.
India is accusing Pakistan for "playing a proxy war against India" for years by using terrorist groups as a trump card. Late 2016 India has suffered several terrorist attacks including Uri, Pathankot and Baramulla attacks blaming Pakistan for giving shelter to terrorist groups and leaders. All the mentioned attacks left injuries and deaths of Indian military personnel. That's why a tension had prevailed in the Line of Control (Loc) last year. India had also claimed for a successful 'surgical strike' in Pakistan territory. In that year Indian Prime Minister Narendra Modi vowed to boycott Pakistan internationally. Eventually, 19th SAARC summit had also been postponed when Afghanistan, Bangladesh, Bhutan and later Sri Lanka joined India's convoy for boycotting Pakistan showing different issues.

Afghanistan has been facing severe depression while seeing no symptoms to reduction of terrorist acts in the country. US backed Afghan force has already engaged in war Taliban like insurgent groups. Being exhausted with Pakistan's stand towards terrorist groups Afghanistan is now seeking close relations with India while accusing Pakistan to support Taliban and resemble insurgent groups. According to Alyssa Ayres, Senior Fellow for India, Pakistan, and South Asia, "India – the fifth largest bilateral donor to Afghanistan, and a power with deep expertise on governance, development, infrastructure, and commerce – could be a larger part of the international efforts to assist Afghanistan." (Alyssa Ayres, How India can help in Afghanistan, cfr : 2017).
Unprecedented deadly attack on Dhaka Holey Artisan Bakery has shaken the whole nation. Although before this attack Bangladesh has shown terrorist attacks previously, the Holey Artisan attack resulted in death of 17 foreigners including 9 Italian, 7 Japanese and 1 Indian. From then Bangladesh has hold a strict position showing 'zero tolerance' to terrorism. After the devastating incident Bangladesh is carrying on routine operation regularly to destroy militant dens and networks so that her national security may protect and she can assure the international community that situation of Bangladesh is still veritable. Prime Minister Sheikh Hasina has made clear the government's position towards terrorism issue declaring no place for terrorist activities in the soil of Bangladesh. Bangladesh and India have consented to share intelligence report in the sake of terroristic deeds. Such positive stand has renowned her image to international community.
The Maldives is often known as tourists haven "a collection of about 1,200 islands in the Indian Ocean, the Maldives has hosted 1.2 million visitors last year" (Kai Schultz, New York Times: 2017). Recently, the Maldives is under threat of spreading terrorism – have faced an attack on tourists. UK government has issued foreign travel advice for traveling in Maldives "Terrorists are likely to try to carry out attacks in the Maldives. Attacks could be indiscriminate, including in places frequented by expatriates and foreign travellers including tourists" (source) For that reason, the Maldives government has initiated the country's state policy to demolish terrorism. In the policy Maldives consciously recognized that "Maldives will take all necessary measures against terrorism and violent extremism in accordance with the United Nations Global Counter Terrorism Strategy, which was passed by the United Nations General Assembly in 2006, and the Plan of Action to Prevent Violent Extremism, which was submitted by the UN Secretary General to the General Assembly in December 2015". (State Policy – Terrorism and Violent Extremism, Page 3)
Pakistan is reportedly accused of giving cherishment to several terrorist groups – providing them aid, armaments and launch pads – basically for spreading terror in Kashmir region and India withal. However, Pakistan government shows displeasure for these allegations. Apparently, these charges against Pakistan come in light after a media interview of Pakistan's Foreign Minister acknowledging presence of Jamat ud Dawah (Jud) and its armed wing Lashkar e Taiba (Let) in the land of Pakistan – while previously Pakistan has refused to concede any type of terror activities of above mentioned groups. Moreover, Pakistan is internally fetters with lethal eventualities of terrorism – having a vast amount of bloodshed and screaming every single day – with a dominance of tribal and global terrorist groups like Tehrik-e-Taliban Pakistan (TTP) and Al-Qaeda (AQ) in North-West Pakistan. Annunciation of President Donald Trump regarding cessation to donation and citing Pakistan as 'terror safe havens' has pressurized Pakistan while Pakistan is reportedly denying President Trump's allegations and vows to help Kashmiris. Coincidentally BRICS declaration against allegedly Pakistan has propelled Pakistan to rethink about her policy towards terrorist groups. Pakistan Foreign Minister Khawaja Asif has said in an interview "Instead, we should impose some restrictions on the activities of elements like LeT and JeM, so that we can show the global community that we have put our house in order" (Dawn.com September 06, 2017). However, in the same occasion, President Donald Trump has asked for India's help in the case of Afghanistan. It seems as a milestone for India's diplomatic success towards terrorism issue.
South Asian states are concern about terrorism and terrorist activities that stampede not only development in this region but also relations between or among states. In spite of hindrances there are also anticipations to get rid of the turmoil. Confronting terrorism is not a single-way process it should be understood by South Asian countries. Multilateral configuration ought to be portrayed to face with terrorism. Massive change in political appropriation should be ensued. Mutual trust must be built up among South Asian nations. Appeasement to terrorism have to hurled. Harboring terrorism by any South Asian states should be considered as breaching of international law. Statement of Pakistan's Foreign Minister regarding restrictions on Pakistan based terrorist groups unfolds feasibility to ameliorate current situation. Pakistan must switch her stance on terrorism through termination of political patronage to terrorist groups. There are a large number of insecure boundaries among the South Asian countries – most of them situated in forest areas, hilly or mountainous realm, riverine sites or in desert – which are being availed to basement, training, transition and launch pad for terrorist factions. Surveillance should be boost up in those outlying cantons. Terrorism financing ought to be ceased. So, States of South Asia region have to exchange intelligence informations involving terrorism with each other. A military alliance should be formed comprising South Asian states to combat terrorism in their strongholds.
Despite having ambiguous interpretations, the sequels of terrorism are palpable. Safety of lives and wealth, economic growth and development, stability in South Asian region can't be fostered without elimination of terrorism from this region. Notwithstanding, contraction of terrorism is not enforceable except reciprocal adjuvant of South Asian states. It's the compatible time to stand against terrorism, otherwise, terrorism may circumambulate in South Asia region by all means.
The Islamic State's reviving scheme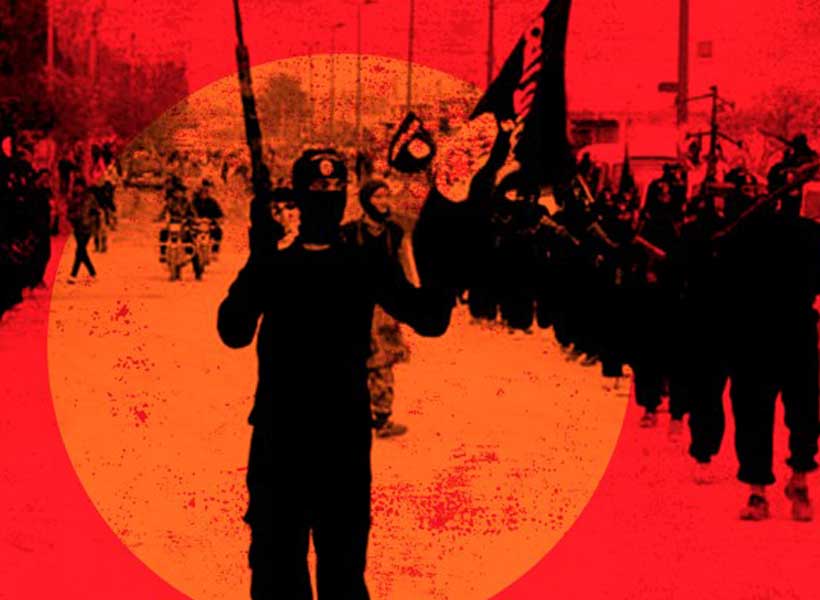 Despite the fact that ISIS lost 98 percent of its controlled territory, it is aiming for a reforming and coming back in the Sunni populated areas in Syria and Iraq. Due to the current war situation and its developed financial resource. ISIS used to relay on the territory under its control to collect billions of dollars through criminal activities such as taxation, extortion, robbery and the illegal sale of the curd oil. Now the group has shown its ability to collect money regardless of controlling large areas.
After the rise of ISIS in 2015 and the takeover of vast areas in Syria and Iraq, its budget estimation reached $6 billion, as a result, the Islamic State is considered as the wealthiest terrorist entity in the history. The question posed is how such a terrorist group budget could become equivalent to a state-nation budget? In 2015 the Islamic State main financial resources were; oil and gaze which gathered about 500$ million in 2015; taxation that generated approximately $360 million in the same year and finally; about $500 million robbed from bank vaults in Mosul.
Today the situation is different, the Islamic State has lost the majority of its territory. The global coalition had destroyed ISIS infrastructures in the Middle East as well as its communication routes and had killed the idea of the hegemonic Islamic caliphate in the region. Meanwhile, the Islamic State is struggling to control the last 2 percent of its territory. Therefore, its revenue stream from the main resources has been rapidly shrinking out.
As a result, ISIS no longer relies on the controlled territory for its financial survival. For example, ISIS leadership may have smuggled around $400 million out of Syria and Iraq. Laundering this money through fake entity is likely to occur especially in Turkey. Some other cash could be converted into valuable items and stockpiled to be used in the future.
The stockpile cash will provide the group with more than enough fund to continue as a clandestine terrorist movement with the ability to conduct campaigns of guerrilla warfare in the region. On the other hand, ISIS has supported its financial situation with a variety of funding portfolio. It has developed a range of criminal activities that do not require controlling territories such as kidnapping for ransom, drug smuggling and trafficking in antiquities.
Over the next years, the international community seeks to provide help for Syria and Iraq to recover. The reconstruction aid could provide an attractive target for the Islamic State and a possible financial boost to its comeback. It is possible that the Islamic State begins skimming off reconstruction contracts, the only way is to establish connections with the local officials which is not difficult for a terrorist entity with a huge amount of cash. Finally, the rise of the Iranian threats in the region reflects in many stakeholder's fears from an Iranian's control through Hezbollah over ISIS past territories. Therefore, a continuing support from regional states to the terrorist group is possible if ISIS adopts a suitable strategy to the supporters interests in the region.
The combination of the criminal activities, the reconstruction plan and the regional states financial support in the future will encourage the Islamic State to regroup and reorganize. For instance, in Kirkuk, the militants created a fake checkpoint to attack security forces earlier this year. Moreover, in Diyala and Saladin, sleeper cells activity began to hit back. The U.S. policy in the Middle East tends to view the war on terror as separate phases while jihadis consider it as one long war. Until the West recognize this, ISIS is likely to come over to repeat its strategy and to reviving the Islamic caliphate project in the future.
Religious radicalism as a trend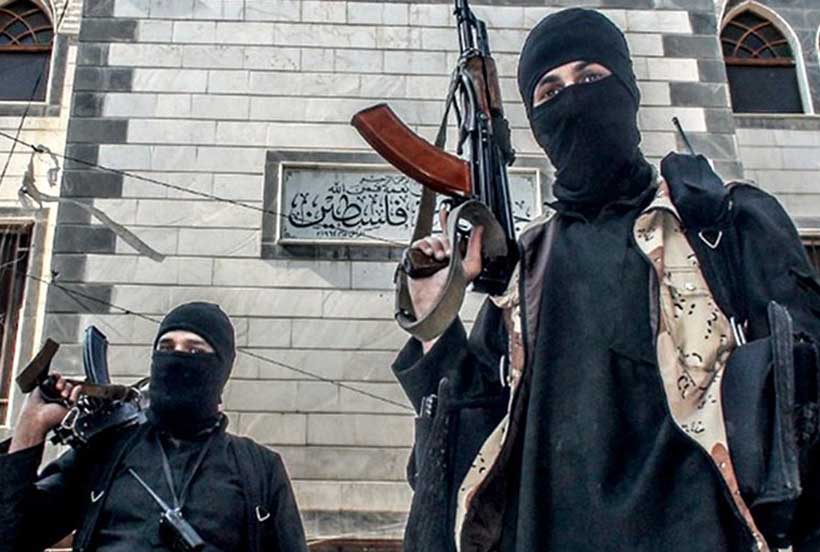 IN RECENT YEARS, much has been said about radicalism and its varied offshoots. True, the number of terrorist acts climbs up, the popularity of extreme right political forces grows, and the wave of left radical and anti-globalist movements, migration crises and international tension is rising. This is how everyday realities look in many countries of the world.
France is one of the European countries in which radical trends are only too obvious. At the 2017 presidential election, Marine Le Pen and Jean-Luc Mélenchon, two radical politicians who represented anti-establishment political movements, reaped 41% and 51% respectively of the votes cast by young voters aged between 18 and 24. On the whole, the Fifth Republic is getting accustomed to violence against the law and order structures, destruction of material assets during rallies, protest acts that keep lyceums and universities blocked for a long time, and rejection of republican values that looked unshakable not long ago. Today, when fifty years separate us from the May 1968 events, we can talk about "banalization of protests" not only among the groups on the margins of society but also among its law-abiding part.
Late in 2015, after a series of terrorist acts in France a group of scientists, mostly sociologists of the French National Center for Scientific Research (CNRS) and the Paris Institute of Political Studies (Sciences Po) launched a large-scale research project to identify the factors responsible for the spread of radical ideas among the younger generation. In April 2018, the results were published in a monograph The Temptation of Radicalism  one of the hits on the French book market.
The project is a unique one: for the first time, academic science turned its attention to the younger generation rather than to terrorist acts and those who commit them; it has become interested in the process of radicalization and the factors that plant the ideas of radicalism in the minds of high school students.
A vast, and most interesting, part of the book that deals with religious radicalism, one of the main objects of attention of the public and the media, offers two important conclusions that devalue the old and generally accepted opinions.
Sociologists have detected two component parts or two stages in religious radicalism: the "ideological" as devotion to the fundamentalist religious trends and "practical," the adepts of which are more than just religious fanatics – they justify violence for religious reasons.
The authors of the book under review who obviously prefer the term "religious absolutism" to "religious fundamentalism" have repeatedly pointed out that it is present in all world religions; the poll, however, revealed that religious absolutism was more typical of Muslim high school students.
Religion, or to be more exact, extreme Islamist trends combined with the male gender is the main factor of religious radicalization of the French youth.
This sociological study has demonstrated that the French national and confessional politics that for many years relied on the thesis that radicalization among the younger generation was caused by social and economic factors should be revised. This book made a great contribution to the broad and far from simple discussion of the place and role of Islam in French society, into which not only extreme right political movement are involved. In his speech of May 22, 2018, President of France "poured cold water" on the plan to shake up the banlieues devised by Jean-Louis Borloo. The president pointed out that more money poured into sensitive zones would not solve the main problem of radicalization.
first published in our partner International Affairs
Several armed gunmen martyred and wounded several of their compatriots during an armed attack during an armed parade in Ahwaz on Saturday, September 31, at the same time as a parade of armed forces throughout the country.
Yesterday, at the same time as the national parade on September 31st, four armed elements arrested the demonstrators at the parade of armed forces in the city of Ahwaz, where 25 civilians were martyred and 60 others were wounded in this terrorist act.
Many officials and statesmen from different countries, including Russia, Iraq, Pakistan, Turkey and Syria, conveyed sympathy to the Iranian people in condemning this move, but on the other hand, some of the countries and their affiliated media, including Saudi Arabia's al-Arabiya, while dodging terrorists, read the incident and reduced its level to an armed attack, tacitly supporting the terrorist elements of the attack.
While in the early hours of the Ya'qub al-HarTestari spokesman for the terrorist group, "Al-Ahwazia", in charge of the terrorist attack, he was in charge of this terrorist act, but with the passing of hours, the so-called "depths" media group, affiliated with the Takfiri terrorist group In a message posted on its channel, ISIS claimed responsibility for the Ahwaz terrorist attack.
In the back of the scene, some countries, including the United States and Saudi Arabia, are potentially willing to do so. John Bolton, the American senator and Turkish al-Faisal, have been present at most of the Islamic Revolutionary Guards and other opposition groups in the Islamic Republic and have asked them to carry out armed and terrorist acts against Iran. This shows that they are the first number accused, and these returns to their previous will.
Regarding exactly which of the two terrorist groups are responsible for this, it is time to wait for time to identify the hidden dimensions of the incident and also to carry out investigations by security officials, but what is now more rational seems to be to carry out the attack by ISIL terrorists. . The al-Ahwazia terrorist group, an isolated group that claims to support the Arab people, cannot operate at all, while, contrary to it, ISIL elements have such a potential capability.
On the other hand, given the threats of the past few months, the crown prince of Saudi Arabia, Mohamed bin Salman, to throw chaos into Iran, although this ridiculous threat is empty and virtually out of Riyadh's power, the al-Ahwazi terrorist group can be one of Saudi tools for To reach the goals of the saboteurs, but the point is that, firstly, in the province of Khuzestan from the past, different ethnic groups have lived together in peace and there is no social base for the destructive activities of the Al-hawazee group in this region.
The second point is that Khuzestan is a completely Shi'ite Provincial with a religious people and is fully loyal to the Islamic Republic. The injured war in the imposed war was one of the first three provinces that provided many martyrs for the revolution and preservation of the Islamic homeland. Therefore, as stated, there are no social grounds for the activities of al-Ahwazia terrorists in the area, and the action seems to have been taken by ISIL's terrorist elements that have been trained abroad for specific purposes to Iran.
Another issue to be addressed is that the terrorist attack took place on September 31st, coinciding with the start of the imposed war on Saddam Hussein against our country, which the nationwide arsenal of our nationwide parade on this day turned into a scene of the country's broader military power. Becomes, whether this is done on this day means that they wanted to undermine the Iranian power by questioning.
This means that increasing Iran's military and missile capabilities is precisely the goal that the global arrogance, at the head of the United States, is upset and is in the process of its annihilation. Over the past few years, the United States has repeatedly expressed dissatisfaction with the increasing military and missile capabilities of our country, for various reasons, while the terrorist attack has been taking place in the direction of global arrogance, and for this reason After the attack, our countrymen rightly pointed out the tip of the finger and the finger to the United States and the Zionist regime and their regional implications.
The officials in our country, who have been witnesses to the events of the past, are aware that the enemies who launched economic warfare against us are bound to pursue and not be ignorant of the political and security war against our country. Finally, the Islamic Republic, which has so far not been silent on any moves that threatened its people's security, will certainly not silence this action and will punish the agents and supporters behind it.