In Search of Albania's Historical Facts
Book review on "Albania and Albanians According to Distinguished Foreigners", written by Piro M. Tase in Albanian Language.
"Albania and Albanians According to Foreign visitors" is a book volume with over 540 pages, written in Albanian language by Piro P. Tase and published in the United States at "Outskirts Press" (2007).
This twenty years long research project encompasses the history of Albania and Albanians written by Distinguished Foreign Visitors who have traveled through many regions of Albania, have spent time in the 2400 years old city of Berat that has been included in the UNESCO List of World Heritage Sites. The City of Berat is the stage where the history of Albania and Albanians is set forth and passionately written by missionaries, diplomats, ancient military generals; among them including William Martin Leake the world renowned antiquarian topographer of the British Empire who surveyed the coast of Albania to assist the Ottoman Empire in its defense from the French Forces and in 1808 became the official British Representative in the court – castle of Ali Pasha Tepelena in Ioannina (Greece). Piro Tase's book embodies Albanian nationhood, rich cultural heritage, ethno-linguistic peculiarities, intensive ancient and modern history, consequences of major European battles, that have been the central focus of many historians and statesmen from Herodotus to Javier Perez De Cuellar (5th Secretary General of United Nations, 1982-1991); as well as from Antipater, a statesman under King Philip II of Macedonia and Alexander the Great (320 BC) to Evliya Çelebi, a XVII Century Ottoman Explorer who traveled for forty years throughout the Balkans, Middle East and the Caucasus region.
According to UNESCO: "the City of Berat is inscribed as a rare example of an architectural character typical of the Ottoman Period; located in Central Albania, Berat bears witness to the coexistence of various religious and cultural communities down the centuries. It features a castle, most of which was built in the 13th century, although its origins date back to the IV Century BC. The citadel area numbers many byzantine churches mainly from the XIII century as well as several mosques built under the Ottoman era in 1417."
To shape the history of Albanian nation based on the travel diaries, observations and impressions of distinguished foreign visitors that have visited Albania throughout the waves of centuries, is a deeply attractive project. This is the mission undertaken by Piro M. Tase, who has brought into the international attention the history of Albania and Albanians under the apex of distinguished foreigners, envoys and visitors who have walked in this land, stories that are coming from the depths of centuries to discover the 'foundational roots' of an ancient nation's origin and to help write its history.
Among them there are also great writers and artists such as: Lord George Gordon Byron, Edith Durham, François Laurent Pouqueville, Edward Lear, Henry Fanshawe Tozer, Antonio Baldacci, Robert Curzon, Thomas Smart Hughes, Carl Patch, Benjamin Disraeli, Johann Georg von Hahn, John Hobhouse, Peter Oluf Brønsted, Charles Cockerell, David Urquhart, William Martin Leake, Henry Holland, Ami Boué, Aubrey Herbert, Javier Perez de Cuellar, Philip Winn (British Historian) and to conclude with American Journalists, Wallace Schroeder, Tim Neville and Cathryn Drake of Wall Street Journal.
This edition includes on its last chapter, a number of thoughts from a distinguished Albanologist, Dr. Robert Elsie; therefore becoming one of the key foreign scholars that has further completed this attractive mosaic, built by voyage memoirs, chronicles written over the centuries for this country and its people, a mosaic that is at the zenith of this century of Albanians everywhere in the world; radiating brightness and a genuine portrait of Albania and Albanians.
Piro P. Tase has chronologically organized and compiled all of the notes from foreign dignitaries, to shape the history of a nation the very same way that it has been experienced by authors and foreign historians. It is not a coincidence that Piro P. Tase has gathered all of these historians, to create a symposium for the history of Albania, in the ancient city of Berat. They are coming from Rome …through the Adriatic; the cruel waves are setting them in the shores of Alesios, Durachium, Apollonia and Vlora, and the shores of Preveza and Himara.
They come from Kosovo and Montenegro, Turkey, Macedonia and Greece …and walking on their feet or mounting a horse, as well as taking a break 'from a han to another han', and stopping in the irreplaceable, impeccable city of Berat", to jot on canvas, the prettiest landscapes and to write on paper the notes of their travels and voyages. The author, has persistently selected Berat, this is "…a city that is carved like a crown over the top of a mountain, similar to a podium of an archbishop", to showcase in the best way possible such a marvelous mosaic of a truly 'infinite' history written by 'foreign statesmen.'
This Book is divided into ten chapters:
Chapter I – "In the Place of a Prologue"
Herodotus, "Father of History", on the origins of Albanian People: his ancient story about Mount Tomorri and the Temple of Dodona.
Titus Livius and the city of Antipatrea …Roman Consul Servius Sulpicius Galba terrorizes the people of the city and other surrounding areas…
Chapter II – "The ancient foundations of a city"
Notes on the life of Antipatrea, "European General" and an inspiring source of Alexander the Great.
Chapter III – "Ancient Iliro – Roman Civilization"
Julius Ceasar and Pompey the Great, in front of one another, on both sides of River Osum (Apsus) in Berat.
Chapter IV – "Berat in the early medieval period"
With the Historians of Early Medieval period: from Anna Komnene (The World's First Female historian), Georgius Pachymeres, Deno John Geanakoplos and the invasion of Berat during the rule of Charles I of Anjou and Michael VIII Palaiologos (1204); Rosario Jurlaro on the Despotate of Epirus and the fertile plains of Muzakia …
Chapter V – "Berat under the rule of Skanderbeg"
Western writers: Possenti, Leonclavius and others on the invasion of the Castle of Albanian Belgrade.
The Presence of Sultan Mehmed II, makes Skanderbeg very famous, after this moment he would be called as the "Knight of Christianity".
Chapter VI – The Seyahatnameja of Evliya Çelebi, an interesting history for the rocks of the castle and a genuine description of the city and its people. Lord James Caulfeild Charlemont (1749), the First European statesmen to visit Albania.
Chapter VII – XIX Century (Turkish Invasion continues)
Mission of William Martin Leake in the courtyard of Ali Pasha Tepelena, Lord Bayron, John Hobhouse, Thomas Smart Hughes, Robert Curzon and many others. Travel Memoirs of Henry Fanshawe Tozer
Chapter VIII – the Begining of XX Century
Edith Durham, "I know everything about Albanians, it is the nation that is well known for its smiling faces, fiering eyes and grey hair! Notes from Carl Patsch (1904).
Renaissance Movement throughout Albania.
Chapter IX – Independence
Leo Freundlich and the Albania Golgotha"
Chapter X – Instead of the Epilogue –
1991: After fifty years. Again with foreign dignitaries
Javier Perez de Cuellar, English Academician Philip Winn,
American Journalists: Wallace Schroeder, Tim Neville (a writer for The New York Times, The Financial Times), and other contemporary authors.
The Art of Architecture and Garden Design
Exploring Hangzhou is like walking through a Chinese watercolour painting, enchantingly brought to life. The capital of China during the Southern Song Dynasty (1127-1279), Hangzhou's willow-fringed West Lake and mist-laced tea mountains dotted with ancient pagodas have enthralled generations of emperors, poets, artists and philosophers.
Sitting right on the banks of Hangzhou's famed West Lake – a UNESCO World Heritage site – Four Seasons Hotel Hangzhou at West Lake is a charming microcosm of Hangzhou's resplendent history, enriched with 21st century luxury and genuine hospitality.
Guests at Four Seasons Hotel Hangzhou at West Lake will find themselves in their own exclusive Chinese retreat fit for an emperor and empress. The entire resort is inspired by classic architecture from southeast China, giving guests an awe-inspiring insight into the privileged lifestyles of Hangzhou's ancient literati.
Southeast China architecture style whitewashed buildings topped with dramatic grey-tiled, wing-tipped roofs can be seen throughout Hangzhou. The masterfully crafted rooflines are also a signature feature of Four Seasons Hotel Hangzhou at West Lake, where they appear both flamboyant and calmingly aen like. They are equally delightful when viewed from within – cast your eyes up to the soaring ceilings to appreciate the timeless beauty of the exposed interlocking dark-wood beams that have been hand-crafted according to traditional techniques.
The layout of the Hotel follows traditional Chinese courtyard design and feng shui philosophy, where symmetry is key. Guests enter into a grand central pavilion overlooking the lakefront infinity pool and gardens. Residential wings extend on either side leading to the guest rooms, restaurants and wellness facilities, intermingled with gardens, rockeries, streams and waterfalls to create a restorative sense of intimacy with nature. Many rooms open out to their own terrace conservatory with views of the lake, gardens and forest glades.
The pinnacle of the resort design is its landscaped grounds edging West Lake. As Hangzhou's most famous attraction, it's a rare privilege to be able to enjoy your own private slice of the legendary lake. The stunning water gardens embrace the central outdoor infinity pool and lawns leading directly to the lake shore and jetty.
Linking indoors and outdoors is the Hotel's signature serpentine covered walkway through lush glades planted with willow, pine, maple and bamboo. It took Chinese artisans to carve the intricate lattice beams and hand-paint the colourful traditional designs on the interior roof of the walkway. Wandering along the corridor feels like a portal to an age of indulgence, where guests connect with natural and simple pleasures in this unforgettable part of China.
Leaders Will Address the Cultural Dimensions of "Globalization 4.0" in Davos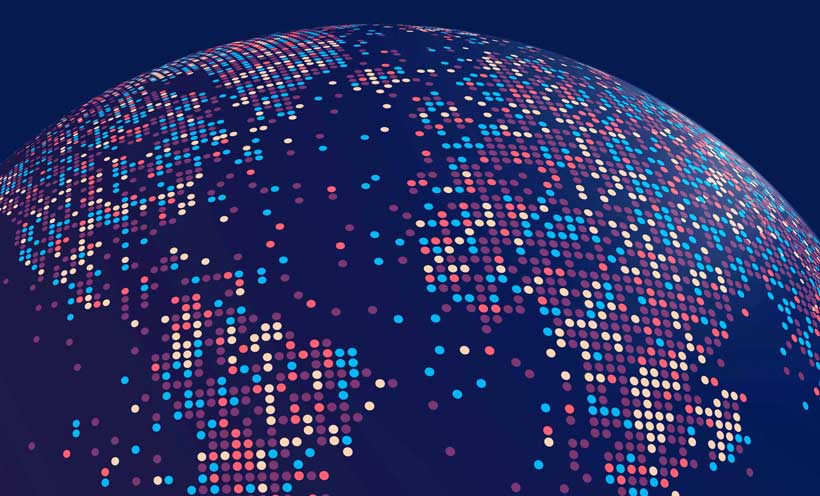 The World Economic Forum announced today that several cultural leaders will participate in its Annual Meeting 2019 in Davos-Klosters. These cultural leaders will join their peers from business, government, the media and civil society to advance dialogue on how inclusivity and sustainability can be the pillars of change under the meeting's theme, Globalization 4.0: Shaping a Global Architecture in the Age of the Fourth Industrial Revolution.
Cultural leaders will include the 2019 Crystal Award recipients conductor Marin Alsop (USA), film director Haifaa Al-Mansour (Saudi Arabia), and broadcaster and naturalist Sir David Attenborough (UK). Others include the "world's best teacher" Andria Zafirakou (UK), VR filmmaker Milica Zec (USA), photographer Rena Effendi (Turkey), robotics artist Madeline Gannon (USA), and the 2018 winner of the Young Wildlife Photographer of the Year award, 16-year-old Skye Meaker (South Africa).
"All the major intractable issues we face, from inequality to climate change, have important cultural dimensions. Our goal is to help identify roadblocks, shift perceptions, and inspire change," said Nico Daswani, Head of Arts and Culture at the World Economic Forum.
Arts and Culture will be integrated across disciplines and in joint efforts with several partners to advance change in the following areas:
A focus on disability inclusion for the one billion people in the world living with a disability. The main exhibition at the Annual Meeting, ACCESS+ABILITY, developed in collaboration with Cooper Hewitt, Smithsonian Design Museum, will present 20 ingenious, recent designs made with and by people with disabilities. Items include an eye-tracking device for hands-free communication, adaptive clothing and a Braille smartwatch. The items demonstrate that designing for inclusion spurs innovation and benefits everyone. Several related sessions including interactive workshops, the "Business Case for Disability Inclusion" panel, the Sensory Dinner in the Dark experience every evening, by Sight of Emotion and led by visually-impaired guides, and the insights of several people with disabilities, will contribute to providing leaders with tools for making businesses, schools and cities more accessible. #WEFaccessible #valuable
At a time of catastrophic destruction of our natural habitat, biodiversity will also be on the agenda with activities that include the groundbreaking Tree VR, an award-winning multi-sensory experience that simulates becoming a tree; the Wildlife Photographer of the Year Award exhibition from the Natural History Museum, London, showcasing some of the world's best nature photography through immersive projection-mapping; and the private, world-premiere screening of segments of Our Planet, a new series from Netflix in collaboration with the World Wide Fund for Nature (WWF) and Silverback Films, which will be presented and narrated live on stage by Sir David Attenborough (22 January). Several panels will also promote the #newdealfornature for leaders to set and agree on new environmental targets for 2021.
A focus on youth, diversity and freedom of expression, including the Opening Concert (21 January) led by Crystal Awardee Marin Alsop conducting the Taki Concordia Orchestra, in association with Southbank Centre and the Royal Academy of Music, London. Featured will be special guest Clara Shen, a 13-year-old winner of the 2018 Junior Menuhin Competition, and a world-premiere composition by Anna Clyne. The concert is supported by Intesa Sanpaolo. The Closing Concert (25 January) will feature a quartet from the Sphinx Virtuosi, that includes some of the best young African-American and Latino soloists in the USA, performing to awe-inspiring imagery from National Geographic of the Earth from Space. The concert is supported by Robert Smith, Founder, Chairman and Chief Executive Officer of Vista Equity Partners, and Board Chairman, Carnegie Hall. The meeting will also feature the exhibition "Cartooning for Peace – Davos Edition" in collaboration with editorial cartoonist Patrick Chappatte. It presents the work of cartoonists from around the world, who have taken on cultural taboos and thorny issues through art and humour. Finding Hope, a monumental site-specific surrealist mural inside the Congress Centre by Iranian artist Mehdi Ghadyanloo will offer an evocative reminder of our need to eschew simplistic narratives and engage with the myriad complexities of our global society.
Plovdiv and Matera: 2019 European Capitals of Culture
As of 1 January 2019, Plovdiv (Bulgaria) and Matera (Italy) will hold the title of European Capital of Culture for one year.
European Commissioner for Education, Culture, Youth and Sport, Tibor Navracsics, said: "The programmes for Plovdiv and Matera show how these cities envisage both their own future and that of Europe, whilst celebrating their extraordinary centuries-old heritage. The European Capital of Culture initiative brings people together and highlights the role of culture in building a European identity. Both cities will help ensure a long-term impact of last year's successful European Year of Cultural Heritage, which has demonstrated how culture can transform our cities and regions for the better. I wish Plovdiv and Matera every success in the coming year."
Plovdiv is the first ever Bulgarian city to be chosen as European Capital of Culture. With a full programme under the motto "Together", 2019 will bring new opportunities to the region and international visibility for the city. More than 300 projects have been organised in Plovdiv, as well as the South Central Region of Bulgaria, and the cities of Varna, Sofia and Veliko Tarnovo, including festivals and community-based projects, structured around themes linked to the characteristic features of Plovdiv, its history, cultural heritage, as well as the challenges facing the city. From discovering the Cyrillic alphabet through various exhibitions, to joint theatre productions with the Western Balkans and the Roma and Turkish communities, visitors will have an array of activities to participate in. The opening celebrations will take place from 11 – 13 January, with a series of indoor and outdoor events, including a music, light and dance performance on the evening of 12 January.  Commissioner for Digital Economy and Society Mariya Gabriel will attend the official opening ceremony on 12 January.
The programme for Matera has been organised under the motto "Open Future", and will have a special focus on social and cultural inclusion and collaborative innovation. Highlights include "Ars Excavandi", a contemporary look at the history and culture of subterranean architecture; "Re-reading Renaissance", a journey through the artistic past of Basilicata and Apulia; and "Poetry of primes", an exhibition on the central role of mathematics in the work of artists throughout the ages. Matera will also stage the first open-air performance of the opera Cavalleria Rusticana in co-operation with Teatro San Carlo, as well as 27 projects developed with local creative communities and partners from Europe. The opening celebrations will take place on 19 and 20 January and will gather 2,000 musicians from all the villages of the Basilicata region and many other parts of Europe. Commissioner Navracsics will attend the official opening ceremony on 19 January.
Background
Melina Mercouri, the then Greek Minister of Culture, took the initiative to start the European Capital of Culture in 1985. It has since become one of the most high-profile cultural initiatives in Europe. The cities are selected on the basis of a cultural programme that must have a strong European dimension, promote the participation and active involvement of the city's inhabitants and contribute to the long-term development of the city and its surrounding region.
Holding the title of European Capital of Culture is also an excellent opportunity for the cities to change their image, put themselves on the world map, attract more tourists and rethink their development through culture. The title has a long-term impact, not only on culture but also in social and economic terms, both for the city and the region.
In 2018, Valletta in Malta and Leeuwarden in The Netherlands were European Capitals of Culture. Following Plovdiv and Matera in 2019, the future European Capitals of Culture will be Rijeka (Croatia) and Galway (Ireland) in 2020, Timisoara (Romania), Elefsina (Greece) and Novi Sad (Serbia, candidate country) in 2021, Esch (Luxembourg) and Kaunas (Lithuania) in 2022, and Veszprém (recommended) in Hungary in 2023.