In Search of Albania's Historical Facts
Book review on "Albania and Albanians According to Distinguished Foreigners", written by Piro M. Tase in Albanian Language.
"Albania and Albanians According to Foreign visitors" is a book volume with over 540 pages, written in Albanian language by Piro P. Tase and published in the United States at "Outskirts Press" (2007).
This twenty years long research project encompasses the history of Albania and Albanians written by Distinguished Foreign Visitors who have traveled through many regions of Albania, have spent time in the 2400 years old city of Berat that has been included in the UNESCO List of World Heritage Sites. The City of Berat is the stage where the history of Albania and Albanians is set forth and passionately written by missionaries, diplomats, ancient military generals; among them including William Martin Leake the world renowned antiquarian topographer of the British Empire who surveyed the coast of Albania to assist the Ottoman Empire in its defense from the French Forces and in 1808 became the official British Representative in the court – castle of Ali Pasha Tepelena in Ioannina (Greece). Piro Tase's book embodies Albanian nationhood, rich cultural heritage, ethno-linguistic peculiarities, intensive ancient and modern history, consequences of major European battles, that have been the central focus of many historians and statesmen from Herodotus to Javier Perez De Cuellar (5th Secretary General of United Nations, 1982-1991); as well as from Antipater, a statesman under King Philip II of Macedonia and Alexander the Great (320 BC) to Evliya Çelebi, a XVII Century Ottoman Explorer who traveled for forty years throughout the Balkans, Middle East and the Caucasus region.
According to UNESCO: "the City of Berat is inscribed as a rare example of an architectural character typical of the Ottoman Period; located in Central Albania, Berat bears witness to the coexistence of various religious and cultural communities down the centuries. It features a castle, most of which was built in the 13th century, although its origins date back to the IV Century BC. The citadel area numbers many byzantine churches mainly from the XIII century as well as several mosques built under the Ottoman era in 1417."
To shape the history of Albanian nation based on the travel diaries, observations and impressions of distinguished foreign visitors that have visited Albania throughout the waves of centuries, is a deeply attractive project. This is the mission undertaken by Piro M. Tase, who has brought into the international attention the history of Albania and Albanians under the apex of distinguished foreigners, envoys and visitors who have walked in this land, stories that are coming from the depths of centuries to discover the 'foundational roots' of an ancient nation's origin and to help write its history.
Among them there are also great writers and artists such as: Lord George Gordon Byron, Edith Durham, François Laurent Pouqueville, Edward Lear, Henry Fanshawe Tozer, Antonio Baldacci, Robert Curzon, Thomas Smart Hughes, Carl Patch, Benjamin Disraeli, Johann Georg von Hahn, John Hobhouse, Peter Oluf Brønsted, Charles Cockerell, David Urquhart, William Martin Leake, Henry Holland, Ami Boué, Aubrey Herbert, Javier Perez de Cuellar, Philip Winn (British Historian) and to conclude with American Journalists, Wallace Schroeder, Tim Neville and Cathryn Drake of Wall Street Journal.
This edition includes on its last chapter, a number of thoughts from a distinguished Albanologist, Dr. Robert Elsie; therefore becoming one of the key foreign scholars that has further completed this attractive mosaic, built by voyage memoirs, chronicles written over the centuries for this country and its people, a mosaic that is at the zenith of this century of Albanians everywhere in the world; radiating brightness and a genuine portrait of Albania and Albanians.
Piro P. Tase has chronologically organized and compiled all of the notes from foreign dignitaries, to shape the history of a nation the very same way that it has been experienced by authors and foreign historians. It is not a coincidence that Piro P. Tase has gathered all of these historians, to create a symposium for the history of Albania, in the ancient city of Berat. They are coming from Rome …through the Adriatic; the cruel waves are setting them in the shores of Alesios, Durachium, Apollonia and Vlora, and the shores of Preveza and Himara.
They come from Kosovo and Montenegro, Turkey, Macedonia and Greece …and walking on their feet or mounting a horse, as well as taking a break 'from a han to another han', and stopping in the irreplaceable, impeccable city of Berat", to jot on canvas, the prettiest landscapes and to write on paper the notes of their travels and voyages. The author, has persistently selected Berat, this is "…a city that is carved like a crown over the top of a mountain, similar to a podium of an archbishop", to showcase in the best way possible such a marvelous mosaic of a truly 'infinite' history written by 'foreign statesmen.'
This Book is divided into ten chapters:
Chapter I – "In the Place of a Prologue"
Herodotus, "Father of History", on the origins of Albanian People: his ancient story about Mount Tomorri and the Temple of Dodona.
Titus Livius and the city of Antipatrea …Roman Consul Servius Sulpicius Galba terrorizes the people of the city and other surrounding areas…
Chapter II – "The ancient foundations of a city"
Notes on the life of Antipatrea, "European General" and an inspiring source of Alexander the Great.
Chapter III – "Ancient Iliro – Roman Civilization"
Julius Ceasar and Pompey the Great, in front of one another, on both sides of River Osum (Apsus) in Berat.
Chapter IV – "Berat in the early medieval period"
With the Historians of Early Medieval period: from Anna Komnene (The World's First Female historian), Georgius Pachymeres, Deno John Geanakoplos and the invasion of Berat during the rule of Charles I of Anjou and Michael VIII Palaiologos (1204); Rosario Jurlaro on the Despotate of Epirus and the fertile plains of Muzakia …
Chapter V – "Berat under the rule of Skanderbeg"
Western writers: Possenti, Leonclavius and others on the invasion of the Castle of Albanian Belgrade.
The Presence of Sultan Mehmed II, makes Skanderbeg very famous, after this moment he would be called as the "Knight of Christianity".
Chapter VI – The Seyahatnameja of Evliya Çelebi, an interesting history for the rocks of the castle and a genuine description of the city and its people. Lord James Caulfeild Charlemont (1749), the First European statesmen to visit Albania.
Chapter VII – XIX Century (Turkish Invasion continues)
Mission of William Martin Leake in the courtyard of Ali Pasha Tepelena, Lord Bayron, John Hobhouse, Thomas Smart Hughes, Robert Curzon and many others. Travel Memoirs of Henry Fanshawe Tozer
Chapter VIII – the Begining of XX Century
Edith Durham, "I know everything about Albanians, it is the nation that is well known for its smiling faces, fiering eyes and grey hair! Notes from Carl Patsch (1904).
Renaissance Movement throughout Albania.
Chapter IX – Independence
Leo Freundlich and the Albania Golgotha"
Chapter X – Instead of the Epilogue –
1991: After fifty years. Again with foreign dignitaries
Javier Perez de Cuellar, English Academician Philip Winn,
American Journalists: Wallace Schroeder, Tim Neville (a writer for The New York Times, The Financial Times), and other contemporary authors.
Building intercultural competences in Costa Rica
In cooperation with the Ministry of Culture and Youth of Costa Rica, Parque La Libertad, the Costa Rican National Human Rights Institution and the Spanish Cultural Centre in Costa Rica, UNESCO conducted the third pilot of the UNESCO Manual on Intercultural Competences based on Human Rights in San José, Costa Rica, from 7 to 9 March 2018.
Building on the previous pilot sessions in Bangkok, Thailand, and Harare, Zimbabwe, the Costa Rican pilot provided an additional opportunity to test the manual's adaptability and effectiveness in different contexts, both from the perspective of facilitation, and with regard to its ability to build individual capacities for intercultural dialogue and understanding.
Over the course of three days, UNESCO led a training of trainers session with national authorities, local NGO leaders, educators and other community leaders, as well as two pilot sessions – facilitated by the newly trained local personnel – with over 70 participants from a broad cross-section of Costa Rica's population. The pilot sessions included a particular focus on indigenous groups, and community-level work for youth-focused violence prevention.
Ms Viviana Boza, Vice-Minister of Youth from Costa Rica, opened the proceedings, highlighting "the importance of this collaboration which allows us to enhance our comprehension of the   cultural differences and challenges facing Costa Rica to advance the resolution of intercultural and intergenerational conflicts".
Against the backdrop of growing cultural diversity and intercultural interaction within the sub-region, the methodology proposed in this manual provides an accessible activity based on story-telling to bring people together to reflect upon their differences and challenge their preconceptions. It provides a unique opportunity for participants to improve their capacity for empathy, tolerance, listening and understanding, and therefore reflect on sources of conflict and misunderstanding.
Indeed, given the serious global challenges facing humanity in the 21st century, learning how to live together is an imperative for advancing sustainable and inclusive development. To this end, learning to be intercultural competent – in other words, having the skills needed to enhance connections and understanding across difference – is essential.
The lessons learnt from this pilot session will inform final adaptions to the manual to maximize its relevance once publically released, including within the Latin American and Caribbean context. It also contributed to the building of a strong foundation of trained facilitators to help mobilize the manual's wide dissemination and use following its expected publication before the end of 2018.
Ballet and Opera Set Sail With Silversea in 2018 and 2019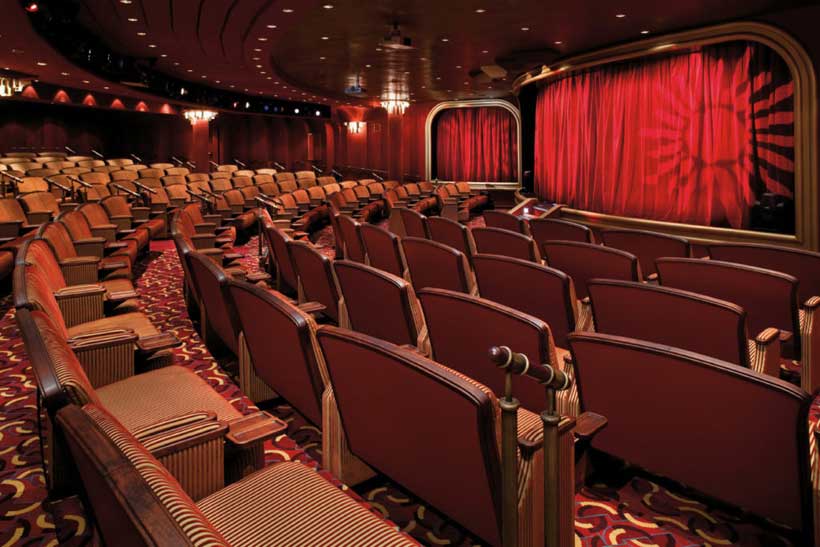 Ultra-luxury Silversea has announced a new collection of ballet and opera-themed sailings for 2018 and 2019. These Enriched Voyages, designed to blend culture and travel for a more immersive experience, will feature evocative opera shows performed by the world-renowned Accademia Teatro alla Scala and classic ballet performances by soloists from such legendary companies as the State Academic Bolshoi Theater of Russia. Along with lectures and Q&A sessions, guests will have the chance to mingle with the artists at a signature cocktail party.
"We are thrilled and honored to welcome such extraordinary talent from the performing arts," said Barbara Muckermann, Silversea's chief marketing officer. "I know our guests on these exclusive voyages will be both enriched and inspired by the exceptional onboard entertainment experience."
Based in Milan, Italy, Accademia Teatro alla Scala (La Scala Theater Academy) is one of the world's foremost performing arts academies. Its internationally renowned performers and instructors offer the highest level of artistic education for aspiring and gifted singers, dancers, and musicians from every corner of the world. Four soloists from its Academy of Lyric Opera and a piano accompanist will perform a selection of opera's most beautiful librettos for the enjoyment of Silversea guests aboard:
—Silver Muse departs September 28, 2018 on a 10-day voyage from Venice to Athens with calls in Rovinj, Dubrovnik, Corfu, Katakolon, Nafplion, Santorini and Rhodes. Early Booking Bonus fares start at $9,360 per guest.
—Silver Spirit departs April 25, 2019 on a 7-day voyage from Barcelona to Rome with calls in Porto Mahon, Alghero, Cagliari, Trapani and Sorrento. Early Booking Bonus fares start at $3,150 per guest.
—Silver Shadow departs October 22, 2019 on an 11-day, roundtrip voyage from Athens with calls in Mykonos, Crete, Kusadasi, Rhodes, Limassol, Haifa and Ashdod. Early Booking Bonus fares start at $4,230 per guest.
Daria Khokhlova and Artemy Belyakov, acclaimed ballet solo performers of the State Academic Bolshoi Theater of Russia, one of the world's most renowned ballet companies, are returning to Silversea for an exclusive engagement aboard Silver Muse's August 19, 2018 sailing from Venice to Monte Carlo. The 10-day voyage will visit Opatija, Dubrovnik, Valletta, Trapani, Olbia, Portofino and Livorno. Early Booking Bonus fares start at $6,480 per guest.
Silver Muse's March 21, 2019 voyage from Singapore to Hong Kong will feature soloists from a yet-to-be-announced ballet company. The 13-day voyage will feature calls in Koh Samui, Bangkok, Ho Chi Minh City and Da Nang. Early Booking Bonus fares start at $6,300 per guest.
L.U.C XP Urushi Year of the dog Artistic crafts share unique perspectives
The elegance, the refinement and the technical nature of the ultra-thin L.U.C XP Urushi watch have made it a cult model. Each year, Chopard draws inspiration from the repertoire of Chinese astrology to offer a fresh interpretation of its Urushi dial, an ancestral Japanese technique. Staging an encounter between beauty and precision, East and West, Chopard places creativity at the heart of cultural ties and of its commitment to perpetuating traditions.
2018 marks the celebration of the Year of the Dog. Its iconography, its universal symbolism and its mythological strength are showcased in an exceptional L.U.C watch issued in an 88-piece limited series: The L.U.C XP Urushi –Year of the dog. This masterpiece of fine craftsmanship began with an encounter between two perspectives. That of the Urushi master and of the master-watchmaker at Chopard Manufacture in Fleurier, both intently focused on their work. The deft hands decorating the dial of the L.U.C XP Urushi, just like those capable of developing and producing the L.U.C 96.17-L calibre, perpetuate time-honoured skills bearing authentic testimony to their respective cultures. Together, they celebrate the Year of the Dog, the 11th sign of the Chinese zodiac, for a year dedicated to generosity and loyalty.
Generosity meets loyalty
In the Chinese zodiac, each sign is the expression of a distinctive nature. The entire range of qualities associated with the dog is thus reflected in the L.U.C XP Urushi – Year of the Dog watch. Eager for justice, sensitive and faithful by nature, dogs devote all their strength to serving others, without ever impinging on others' freedom. Their devotion withstands every trial and when they love, it is for life. They also cultivate an attitude to work based on commitment, personal involvement and a serious-minded attitude that implies making the most of individual skills, giving true meaning to their existence, and basically leading a useful, honest and consistent life. Dogs are builders and protectors demonstrating unfailing loyalty. Chopard has decided to embody this canine through a representative of the extremely beautiful Asian 'Akita' breed, depicted in a lush natural setting dotted with wild orchids and enhanced by the fluttering presence of a dragonfly, regarded as a lucky charm and a good omen.
Urushi: a time-honoured art
Urushi is an ancestral lacquer technique. Its name stems from the tree whose resin is patiently harvested, once a year, in very small quantities. Three to five years after being collected, the resin is treated in such a way as to become a highly resistant lacquer applied in a number of extremely fine layers. The Urushi Master then imprisons within it a number of tiny iridescent particles that endow it with distinctive depth, luminosity, and exquisitely fine nuances. Only a rare few artists have the skills required to perform this technique. Chopard called upon Master Kiichiro Masumaro to oversee the creation of the L.U.C XP Urushi dials. He is recognised as a master of his art and has been raised to the status of "national human treasure" in Japan. The dials were executed by the Urushi Grand Master Minori Koizumi. For this collaborative endeavour, Chopard secured the services of the Yamada Heiando company, official purveyor to the Japanese imperial family.
An exceptional watch Manufacture
An exceptional movement was needed to give life to this dial. At the heart of the ultra-thin case measuring 39.5 mm in diameter and 6.8 mm thick beats the mechanical self-winding L.U.C 96.17-L movement. Equipped with two barrels ensuring a 65-hour power reserve by means of Twin® technology, this calibre achieves the feat of fitting inside such a slim case thanks to the off-centred 22-carat gold micro-rotor. It is bevelled, engraved and guilloché, while the bridges are adorned with Côtes de Genève. This sophisticated movement decoration and finishing is performed by expert hands at Chopard Manufacture in Fleurier, in accordance with the highest aesthetic quality standards of traditional watchmaking. The calibre is visible through the transparent exhibition back of the 18-carat rose gold case. A single glance reveals a tradition and a fascinating range of deft skills ranging from Switzerland to Asia, shaping the frontiers of a universal dialogue revolving around the spirit of excellence.