Seven Reasons Why Climate Change Is Not a Hoax, Mr. Trump
REASON #1: Consider the category 4 and 5 hurricanes that have developed in one season — the intensity attributed to climate change. The latest, hurricane Maria devastated Dominica lost some of its force but still hit Puerto Rico as a category four — the worst in living memory. About two weeks earlier, hurricane Irma flattened St. Maarten with 225 mph winds. Including Matthew last October, there have been three of category 5 strength within the period of a year.
REASON #2: Harvey had been downgraded below a tropical storm in the Atlantic. Unfortunately, the waters of the Gulf near the coast were 2.7 to 7.2 degrees F warmer than usual, and it regained strength returning to hurricane force. By the time it reached Houston, it had intensified to a category 4, the second most severe. Not only are waters warming but sea levels are rising exacerbating the effects of the storms — the storm surge rears up over a higher sea level increasing the height of the flood waters.
The heartrending television coverage of Houston shows the tragedy of residents who have lost everything. Schools and universities are closed. Rescuers have arrived from far-away states to help, as among other things there is a shortage of boats to ferry stranded homeowners. Many had never been flooded ever before and figured they were on high enough ground to be safe. The ravages of hurricane Harvey and the record 50 inches of rain in its wake is the result of what is described as a 500-year event. The only trouble with that is there have now been three in the last three years. The rainfall almost doubles each time, and this is by far the worst.
REASON #3: One consequence of the increased frequency of extreme events is scientific scrutiny of the hydrological cycle. Just published in Science (August 11, pp. 588-90), the prestigious organ of the American Association for the Advancement of Science (AAAS), is research on a vast continental scale in Europe. The 46 authors are one measure of the scope of the work, which looks at flood timing changes. Never previously observed with smaller studies, the authors have been the first to identify a clear climate change signal.
REASON #4: Look at what is happening in the Arctic. The plight of the polar bears, the pollution registered even in Arctic snow, the melting Arctic ice are just some of the symptoms. The latest Arctic Report Card released December 13, 2016 by the National Oceanic and Atmospheric Administration is peer-reviewed, and brings together the work of 61 scientists from 11 nations, and is key to tracking changes in the Arctic.
What is happening there is frightening. The region has experienced record-setting surface temperatures for three years in a row accelerating the ice and snow melt. In the past quarter-century it has lost two-thirds of the volume of sea ice as well as snow cover. The result is increased exposure of water to sunlight and greater absorption of heat, which in turn melts more ice and snow in a vicious cycle (Martin Jeffries, James Overland and Don Perovich, Physics Today, October 2013).
There is a really worrying photograph of the Arctic showing a large green patch in the middle. Green in the middle of the Arctic you ask yourself! The text explains what is happening. Ice cover is now so thin sunlight is able to penetrate through. That enables plankton to grow in the water below.
REASON #5: Look at the Antarctic. It, too, is not immune. Antarctica is featured in the July 2017 National Geographic. Dramatic satellite photos show how a 225 square mile chunk of ice breaks off from the Pine Island ice shelf, which supports a massive glacier. A second rift is forming already.
REASON#6: Hear just about any scientist working in the field. Every major international scientific academy endorses it including the U.S. National Academy of Sciences. And the IPCC Fifth Assessment Report (2013) has enough detail to convince any rational skeptic — no one can convince the nuts.
REASON#7: Look at the scientists who have been protesting. Thousands of them have marched to protest your administration's belittling of science. The demonstrations were planned for Earth Day to signal a particular concern with the enormity of current climate policy — across the US and in hundreds of cities across the globe, more than 600 actions on every continent including Antarctica. Your irrational skepticism has them baffled and clearly worried.
Look at all the evidence and the logic for there is only a small window, which is closing rapidly. That is why the scientists were marching. Their discipline, resilient yet based on fact, theoretical yet based on empirical evidence, brings benefits to society as a whole. Their conscience forces them to march.
You don't fix your car yourself, do you? The experts know more. So, listen to them. It is the only way we can leave a habitable world for future generations.
Category 5 storms: A norm or exception?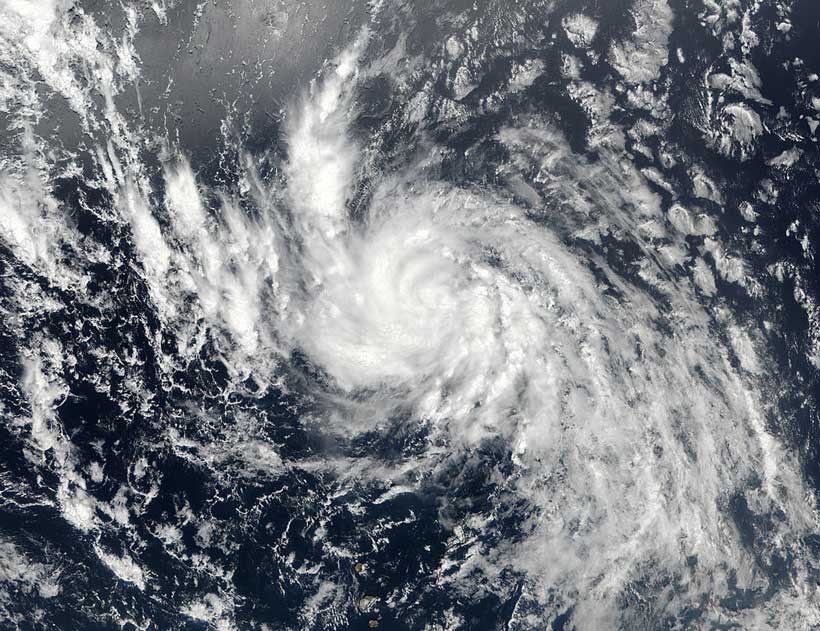 Compared to their larger counterparts, small states are at a higher risk of extreme weather events, which threaten to wipe out their developmental gains, and to some extent, their very existence.
According to the IMF, the economic cost of the average natural disaster during 1950-2014 was nearly 13 percent of GDP for small states, compared to less than 1 percent of GDP for larger states. During that same period, the average natural disaster affected 10 percent of the population in small states, compared to just 1 percent for other countries.
In recent times, the frequency of disasters affecting small states has been far much greater, reflecting small states' proximity to cyclone and hurricane belts. In addition, there has been a rapid expansion in the number of higher category cyclones.  These have left a trail of devastation in their wake, and are estimated to have generated costs in the billions.
In March 2015, category 5 cyclone  Pam struck Vanuatu, and in Fiji, category 5 Tropical Cyclone Winston left over 40 percent of the population negatively impacted. A few weeks ago, Tropical Cyclone Gita, the worst storm to hit Tonga in 60 years, caused significant damage to infrastructure and unprecedented disruption to amenities.
As recent as last year, the Caribbean experienced widespread destruction and substantial loss and damage due to category 5 hurricanes Irma and Maria. These hurricanes damaged critical infrastructure in Anguilla and Barbuda, whilst; and the Bahamas suffered remarkable damage to physical structures.  Moreover, there were damages to over 80 percent of homes, electricity and telecommunications in Dominica; and the list goes on.
Is this growing frequency of robust and destructive category 5 storms a norm or exception?
Well, there is a growing body of evidence that seems to suggest that the recent increase of these highly destructive storms are indeed linked to climate change. According to the Intergovernmental Panel on Climate Change (IPCC) model projections, in particular, global warming is expected to cause an intensification of devastating cyclones by the end of the 21st century. I believe that should this projection come to fruition, such weather events will most-likely push small states beyond their coping point, given their already weak adaptive capacities.
The real question is this:
What does all this mean for the economic development and very existence of small states, and can this be solved through increased financing for development?
UN spotlights rainwater recycling, artificial wetlands among 'green' solutions to global water crisis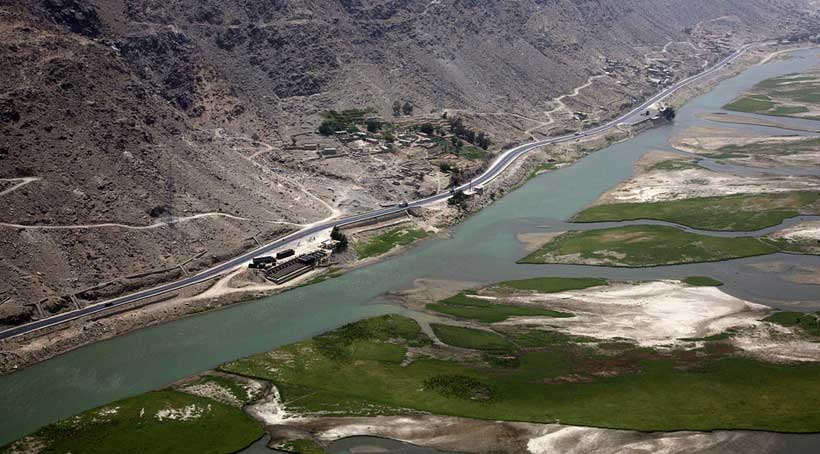 With five billion people at risk of having difficulty accessing adequate water by 2050, finding nature-based solutions, such as China's rainwater recycling, India's forest regeneration and Ukraine's artificial wetlands, is becoming increasingly important, according to a United Nations report released Monday at the world's largest water-related event in Brazil.
"We need new solutions in managing water resources so as to meet emerging challenges to water security caused by population growth and climate change," said Audrey Azoulay, head of the UN Educational, Scientific and Cultural Organization (UNESCO), in the foreword of the UN World Water Development Report 2018.
"If we do nothing, some five billion people will be living in areas with poor access to water by 2050," she added.
Goal 6 of the 2030 Agenda for Sustainable Development adopted by world leaders in 2015 seeks to achieve universal and equitable access to safe and affordable drinking water for all and, also access to adequate and equitable sanitation and hygiene for all by 2030.
The report notes that the global demand for water has been increasing and will continue to grow significantly over the next two decades due to population growth, economic development and changing consumption patterns.
Due to climate change, wetter regions are becoming wetter, and drier regions are becoming even drier. At present, an estimated 3.6 billion people, nearly half the global population, live in areas potentially water-scarce at least one month per year, and this population could increase to some 4.8 billion to 5.7 billion by 2050.
The number of people at risk from floods is projected to rise from 1.2 billion today to around 1.6 billion in 2050, nearly 20 per cent of the world's population. The population currently affected by land degradation, desertification and drought is estimated at 1.8 billion people, making this the worst natural disaster based on mortality and socio-economic impact relative to gross domestic product (GDP) per capita.
The UNESCO Director-General said the report proposes solutions that are based on nature to manage water better.
The report notes that reservoirs, irrigation canals and water treatment plants are not the only water management instruments at disposal.
So-called 'green' infrastructure, as opposed to traditional 'grey' infrastructure, focuses on preserving the functions of ecosystems, both natural and built, and environmental engineering rather than civil engineering to improve the management of water resources, the report says.
In 1986, the province of Rajasthan in India experienced one of the worst droughts in its history. Over the following years, a non-governmental organization worked alongside local communities to regenerate soils and forests in the region by setting up water harvesting structures. This led to a 30 per cent increase in forest cover, groundwater levels rose by several metres and cropland productivity improved.
Climate Change Could Force Over 140 Million to Migrate Within Countries by 2050
The worsening impacts of climate change in three densely populated regions of the world could see over 140 million people move within their countries' borders by 2050, creating a looming human crisis and threatening the development process, a new World Bank Group report finds
But with concerted action – including global efforts to cut greenhouse gas emissions and robust development planning at the country level – this worst-case scenario of over 140m could be dramatically reduced, by as much as 80 percent, or more than 100 million people.
The report, Groundswell – Preparing for Internal Climate Migration, is the first and most comprehensive study of its kind to focus on the nexus between slow-onset climate change impacts, internal migration patterns and, development in three developing regions of the world: Sub-Saharan Africa, South Asia, and Latin America.
It finds that unless urgent climate and development action is taken globally and nationally, these three regions together could be dealing with tens of millions of internal climate migrants by 2050. These are people forced to move from increasingly non-viable areas of their countries due to growing problems like water scarcity, crop failure, sea-level rise and storm surges.
These "climate migrants" would be additional to the millions of people already moving within their countries for economic, social, political or other reasons, the report warns.
World Bank Chief Executive Officer Kristalina Georgieva said the new research provides a wake-up call to countries and development institutions.
"We have a small window now, before the effects of climate change deepen, to prepare the ground for this new reality," Georgieva said. "Steps cities take to cope with the upward trend of arrivals from rural areas and to improve opportunities for education, training and jobs will pay long-term dividends. It's also important to help people make good decisions about whether to stay where they are or move to new locations where they are less vulnerable."
The research team, led by World Bank Lead Environmental Specialist Kanta Kumari Rigaud and including researchers and modelers from CIESIN Columbia University, CUNY Institute of Demographic Research, and the Potsdam Institute for Climate Impact Research – applied a multi-dimensional modeling approach to estimate the potential scale of internal climate migration across the three regions.
They looked at three potential climate change and development scenarios, comparing the most "pessimistic" (high greenhouse gas emissions and unequal development paths), to "climate friendly" and "more inclusive development" scenarios in which climate and national development action increases in line with the challenge. Across each scenario, they applied demographic, socioeconomic and climate impact data at a 14-square kilometer grid-cell level to model likely shifts in population within countries.
This approach identified major "hotspots" of climate in- and out-migration – areas from which people are expected to move and urban, peri-urban and rural areas to which people will try to move to build new lives and livelihoods.
"Without the right planning and support, people migrating from rural areas into cities could be facing new and even more dangerous risks," said the report's team lead Kanta Kumari Rigaud. "We could see increased tensions and conflict as a result of pressure on scarce resources. But that doesn't have to be the future. While internal climate migration is becoming a reality, it won't be a crisis if we plan for it now."
The report recommends key actions nationally and globally, including:
Cutting global greenhouse gas emissions to reduce climate pressure on people and livelihoods, and to reduce the overall scale of climate migration
Transforming development planning to factor in the entire cycle of climate migration (before, during and after migration)
Investing in data and analysis to improve understanding of internal climate migration trends and trajectories at the country level.