Foreign States Interventions in Syrian Conflict
Foreign interventions in Syria started in March 2011 after the furious people of Dara predominantly Sunni Muslims city in Syria cited as (cradle of revolution) came down to the street to demonstrate against Bashar Assad. Demanding the government to improve fundamental services in the country, soldier reacted the protests by shooting and killed several civilian among them children, young and women.
This fueled the demonstrations and more people came down to the street to participate and the slogan against Bashar Assad was raised, anti- government protests started in all cities in Syria including Damascus the capital of the country. In a short period, most of the Syrian cities rose up against Bashar Al-Assad. In contrast to all other states in the Region, demonstrations led up to internal fighting and civil war throughout Syrian cities. Governments such as Tunisia, Egypt, and Libya toppled under the pressure of their population. But the case about Syria was different. Bashar Al- Assad reacted with an armed attack on demonstrators, consequently, the people were compelled to take up arms aiming at defending themselves and deterring the regime to kill more civilian people. Regional states such as Saudi, Qatar, and Turkey on one side and Iran on the other side intervened in Syria. Each of them was inciting their proxy groups inside the country, over time the situations in Syria entered into the large scale civil war. Over course of time, international powers such as United States and Russian Federation joined the conflicts. The aim of this article is to explore the factors behind the interventions of regional and international powers in Syrian conflicts. Foreign interventions could be multidimensional, there are political, economic, cultural, and religious and trade aspects perceived in the context of the Syrian crises. There were three main elements that induced foreign powers to interfere in Syria's internal conflicts, firstly the geopolitical impetus secondly Balance of power in the Middle East and, thirdly ambition of pipeline construction.
Geopolitical factors
The Syrian geopolitical is considered one of the most strategic location in the Middle East. Syria is the only country which competes Turkey for its strategic location in the Mediterranean. Therefore eyes of regional and international powers are in Syria, it is a strategic location for Russia too that helps Moscow to access to Mediterranean. Iran too, has not access to Mediterranean, therefore, keeping Assad on power as its ally is in its interest. Due to long standing relations and historical ties in terms of politics and religion, Tehran exerts utmost effort to prevent regime change in the interest of Istanbul. Turkey in the north through straits of Bosporus and Dardanelle connects east Europe to west-Europe, and from the south, through Mediterranean connects Asia and Africa to Europe. Thanks to its location have been dominating decision making in the Middle East. Turkey is the intersection among extractive and transformative nations, it means raw materials and manufactured goods through straits of Turkey enters into west and vice versa. Access to Mediterranean has been a subject of interest regional and international powers from old times until now, therefore all states scramble for obtaining sea power. Alfred Mahan a geopolitical scholar has once said that ''national greatness inextricably associated with the sea power'' the dominance over sea leads to ascending as a super power. The old Empires such as Britain and France were fighting each other for dominance over Mediterranean, they were perceiving that Mediterranean was a focal point in international politics and believed that without control over Mediterranean, Empires cannot survive. Historically all superpowers have been originating their might in the dominance of Middle East, and have been defeated there too. Through exploring the history, it is sensed that most of the powers have started to take up sea harbor so as to control other countries activities for example England had hegemony over all Sea straits from Malacca Strait in Singapore to Cape of hope in South Africa which through these all Sea movements that was controlled by Great Britain. Sea power through history demonstrated that Sea hegemony will give rise to dominate over other countries. Due to Tartu's port and Mediterranean in Syria, regional and international powers intervened in there. War on Syria will continue in many years to come and potentially that extends to neighbor countries in the near future.
Balance of powers
Regional powers in the Middle East are fighting for equilibrium strategy that dragged Syria in a quagmire which made the country a hell for its population. Turks according to most Syrian and Shia militant groups has logistically assisted ISIS (Islamic State of Iraq and Syria) aiming at capitalizing on them as a means of pressure in the region. Turkey hopes to be a transit country for oil and gas in the region, and preventing Syria to play this role. Ankara in the trees of guarantee that Turkey stays from north and south as an only corridor for energy transport to European markets. And at the same time impeding Moscow to use gas as a pressure against West Europe as Putin did in 2008 which threatened Europe by cutting gas in flowing to their markets. Erdogan's dream in the region is to be a leading gas transporter to Europe and aims to dominate all the region through making Ankara as an energy hub. Turks so far in this respect have been extremely successful by helping Daesh (Islamic State) and Sunni states in the region to counterbalance the Shia expansion on one side and cutting Russia's role in the region on the other hand. ISIS hegemony expansion in the region was a major threat to Iran, Russia, and the USA, therefore all of them, in this case, were unified to fight against ISIS. Sunni Militia groups were the main supporter to Ankara through their role could impede the Kurdish development in Syria and at the same time disallowing Iranian expansion. The most important is cutting the Shia crescent which has been an Iranian dream for a long time that connected Shia from Mazar Sharif in Afghanistan to the coasts of Lebanon which could be helpful for Iran to bring Shia from Afghanistan to Lebanon to fight and Vis versa. But Turks cut this line by entering Al- Bab city in Syria.Iran in need of Syria to unify the Shia in the region and establish free movement among Shia states in the region from Afghanistan, Iran, Iraq, Syria, and Yemen. Turkey on the other side wanted to topple Bashar regime and institute Sunni regime in Damascus aiming at uniting Sunni countries under its umbrella. Geopolitical importance of Syria made Damascus a center of confrontations among regional powers. Showdowns still continue, who will win the time to come will tell us what will happen with Syria .but most of the signals tell us that due to the importance of the location the conflict will continue many years ahead. Both of Ankara and Tehran exerts their utmost efforts to prevent tilt of balance in the region against their own will and interests.
Pipeline construction
World eyes are on the south Iranian gas deposits, the existence of huge amounts of gas in Arabian Gulf that locates between Qatar and Iran which both of them intended to export it to European markets. On the other hand, Russia owns huge amounts of gas which intend to export it to Europe too. Clash of interests among gas producers and gas consumers dragged Syria into an international conflict. Ankara and Tehran were two major powers that wanted to dominate gas route through Syria. Pipeline construction divided the region and the world powers into two competing sides, each of them was trying to steadfast their foothold in Syria. Qatar approached Damascus to build Arab gas pipeline and on the other hand, Tehran asked for construct Iran-Iraq-Syria project pipeline. Due to historical and religious affinity Damascus gave a positive response to Iranian offer and by supporting Iran plan, Qatar-Saudi Arab pipeline was revoked. For Syria pleasing Iran as a historical ally was more important than Turkey or Qatar, moreover, Russia as an ally to Damascus was preferring Iran pipeline over Turkey-Saudi- Qatar project. Moscow believed that treating with Tehran is better than Doha in the gas market. Pipeline construction gave rise to intensify rift and conflict among regional and international powers. Turkey as a transit country of oil and gas to Europe faced by Syria. When Syria's leader Bashar Assad in 2009 declared Four Seas Strategy (Caspian Sea, Mediterranean, Gulf and the Black Sea), aiming at making Syria a hub of energy. Bashar was planning to fill the revenue gap that inflicted the economy of Syria by the financial crisis, and Damascus like other states, its budget faced a deficit. In 2010 Bashar Assad convened an agreement with Baghdad and Tehran to build oil pipe line from south Iran through Iraq to Mediterranean in Syrian ports to resolve this financial deficiency. China and Russia sided with the plan but United State of America and Turkey rejected this idea.
Conclusion
The war in Syria resulted to destabilize the whole Middle East, thousands of inhabitants in Syria for the sake of protecting their lives from internal fighting were compelled to leave their homeland and resorted to other countries. The demographic situation in Syria changed in a way that cannot be repaired in the near future, and this laid the volatile foundation to future generations. The most important motivation behind the regional and international powers involvement, were geopolitical factors, the balance of power and pipeline construction. These elements were considered as a leading cause of foreign interventions. A war in Syria tends to continue for many years to come and its implications will potentially spill over to other countries in the region. Syrian crisis resolution is emanated from inside the country, by waiving bigotry and tolerating each other. Prospects in Syrian internal showdowns heralding evil for all ethnic groups in the region and collapsing of the state system in the Middle East is inevitable.
References;
1) John, Hannah, Foreign policy, Does Trump intend to thwart Iran's Thwart Iran's ambition in Syria, August 24, 2017.Web. http://foreignpolicy.com/2017/08/24/does-trump-intend-to-thwart-irans-ambitions-in-syria/
2) Milad, Jokar, Huffington post, War in Syria, Geopolitics of the conflict, Web.
http://www.huffingtonpost.com/milad-jokar/war-in-syria-geopolitics-_b_2378683.html
3) Reva,Goujon , Worldview Stratfor ,The Geopolitics of the Syrian Civil War ,August 4,2015,Web. https://worldview.stratfor.com/weekly/geopolitics-syrian-civil-war
4) Nafeez ,Ahmed, Middle East Eye ,The US-Russian Gas Pipeline War could destabilize Putin, Friday 30 October 2015, Web.
http://www.middleeasteye.net/columns/us-russia-gas-pipeline-war-syria-could-destabilise-putin-103505758
5) Joe Hood and Alia Dharssi, National post, Balance of power; How Russia's entrance into Syria has altered the geopolitical calculus of the Middle East, October 2,2015, Web.
http://nationalpost.com/news/world/balance-of-power-how-russias-entrance-into-syria-has-altered-the-geopolitical-calculus-of-the-middle-eaat
Gulf countries pivot towards Israel: Can Arab recognition be foresighted?
The visit of Israeli Prime Minister Benjamin Netanyahu to Oman surprised the entire world and delivered a message of smoothening of relations between Oman and Israel. This event has marked the first ever visit by any Israeli leader to Oman in 22 years. The Israeli Prime Minister and the Sultan discussed 'Ways to enhance the peace process in the Middle East' as well as other issues of 'joint interest'. For Netanyahu, a milestone was achieved in the form of Oman recognition of Israel as normalizing relations with fellow regional states is one of the important clause of Netanyahu's policy. Moreover, an Israeli Minister Yisrael Katz attended an International Transport Conference in Oman and proposed a railway link to connect Persian Gulf with the Mediterranean Sea. However, the railway link isn't confirmed yet, it was just proposed in the conference. In parallel, Israeli Culture and Sports Minister Miri Regev attended Abu Dhabi Grand Slam 2018 in United Arab Emirates, where for the first time in history the national anthem of Israel was played. Similar approach was adopted by Israel towards Qatar. These changing dynamics can foresight the future of Gulf politics, that is, gulf countries can align with Israel to counter the influence of Iran in the region and for this purpose gulf countries may recognize Israel.
An important thing to notice is that the countries smoothening their relations with Israel are members of GCC, where Saudi Arabia is at the top of hierarchy- the major decision maker in Middle East- which means without Saudi Arabia's willingness and its interests, GCC countries cannot take such a big decision. Now here a question arises, why would Saudi Arabia allow this approach?
The main reasons are; firstly, the crown prince Mohammad Bin Salman have cordial relations with Israel's top leadership and he(MBS) is seen as a potential ally by Israel in Middle East, the major reason why Israel demanded US to side by Saudi Arabia in Khashoggi murder case. Second, it would be very difficult for Saudi Arabia- the self-proclaimed leader of the Sunni Muslim world- to recognize Israel while other states in the region still oppose the existence of a Jewish state in Middle East. Recognition of Israel by other GCC countries would make it far easier for Saudi Arabia to recognize Israel or at least to melt ice. Lastly, the Khashoggi murder case have already deteriorated the international image of Saudi Arabia, at this point of time the country cannot afford to bear another blame as Muslim countries think it would be injustice to Palestinians if Israel is recognized.
So will Saudi Arabia follow the suit and recognize Israel? The question still remains ambiguous, but since Saudi Arabia haven't opposed these action of GCC countries and a continuous diplomatic support from Israel to Saudi Arabia have been visible although both countries do not have diplomatic relations, it can be predicted that something is going on, between both of these states which they have chosen  not to disclose now. Coming to Qatar, since Qatar is also involved in this process of developing diplomatic relations with Israel, it can prove to be a catalyst in the troubled Saudi/Qatar relations as helping Saudi Arabia to develop relations with Israel while other Arab states are doing the same can lift up the entire blame from Saudi Arabia. Maybe the sanctions over Qatar will be lifted or just become less intensified. Qatar sees it as an opportunity to regain the similar status in the region as well as to reconstruct relations with the other Arab countries.
Turkish Newspaper Implicates UAE's Crown Prince in Covering Up Murder of Khashoggi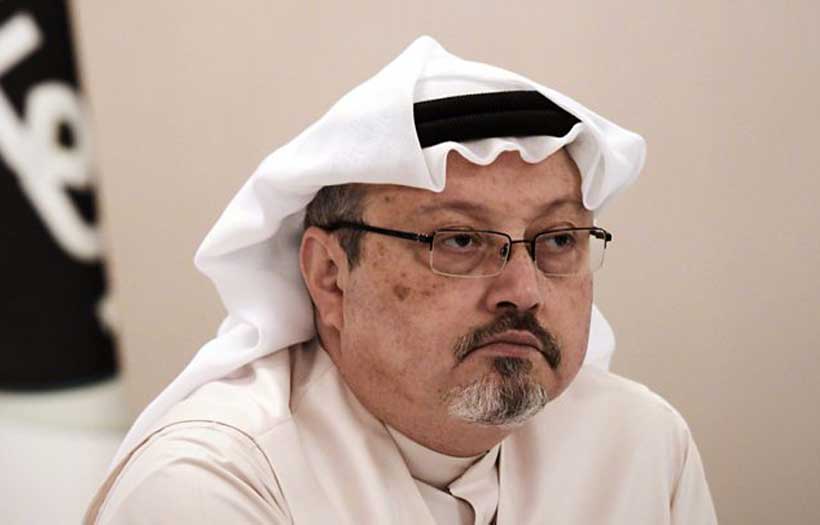 Saudi Crown Prince Mohammed bin Salman al-Saud, and UAE Crown Prince Mohammed bin Zayed al-Nahyan, are close friends and allies, who jointly lead the war against Houthi-led Yemen. On Sunday afternoon, November 18th, a leading Turkish newspaper, Yeni Şafak, reported the two leaders to have also collaborated in hiding the murder on October 2nd in Istanbul of Washington Post columnist Jamal Khashoggi.
Yeni Şafak headlined "Dahlan 'cover-up team' from Lebanon helps hide traces of Khashoggi murder" and reported that on October 2nd, "A second team that arrived in Istanbul to help cover-up the murder of Saudi journalist Jamal Khashoggi was dispatched by Muhammed Dahlan, UAE Crown Prince Muhammed bin Zayed's chief hitman in the region, … according to an informed source who spoke to Yeni Şafak daily on the condition of anonymity."
On November 16th, the Washington Post had headlined "CIA concludes Saudi crown prince ordered Jamal Khashoggi's assassination".
Bin Salman and bin Zayed are U.S. President Donald Trump's closest foreign allies other than, possibly, Israel's Prime Minister Benjamin Netanyahu. All four men are determined that there be regime-change in Shiite Iran. This anti-Shia position bonds them also against the Houthis, who are Shiites, in Yemen, where bin Salman and bin Zayed lead the war, and the United States provides the training, logistics, and weapons. Both bin Salman and bin Zayed are fundamentalist Sunnis who are against Shia Muslims. Israel and the United States are allied with these two princes. Saudi Arabia's royal family have been committed against Shia Muslims ever since 1744 when the Saud family made a pact with the fundamentalist Sunni preacher Mohammed ibn Wahhab, who hated Shia Muslims. Thus, Saudi Arabia is actually Saudi-Wahhabi Arabia, with Sauds running the aristocracy, and Wahhabists running the clergy.
In 2017, in Saudi Arabia's capital of Riyadh, Trump sold, to the Saudi Crown Prince, initially, $350 billion of U.S.-made weapons over a ten-year period (the largest weapons-sale in world history), and $110 billion in just the first year. That deal was soon increased to $404 billion. For Trump publicly to acknowledge that Salman had "ordered Jamal Khashoggi's assassination" would jeopardize this entire deal, and, perhaps, jeopardize the consequent boom in America's economy. It also would jeopardize the U.S. alliance's war against Shiites in Yemen.
Revisiting the Qatari crisis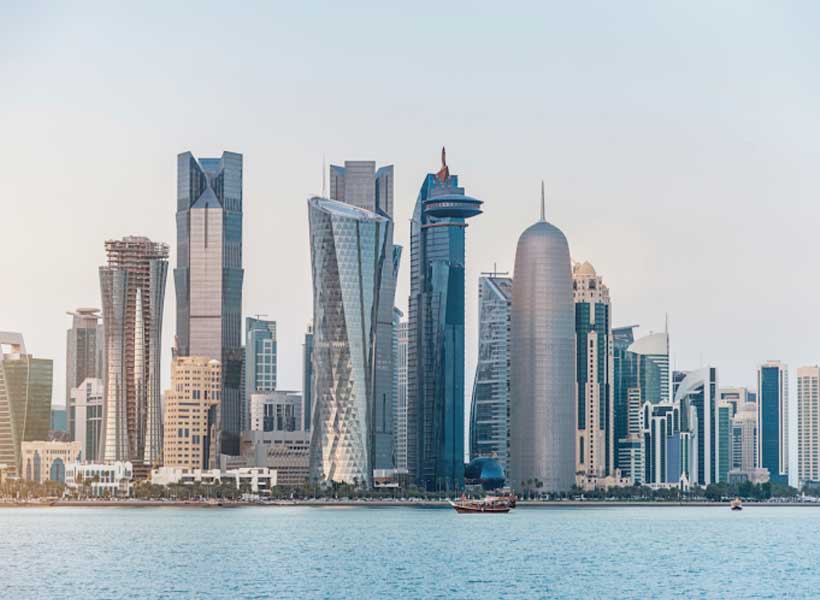 In 2017 the dispute between Qatar and a number of its neighbours Saudi Arabia, Egypt, the UAE and Oman has considered as the most serious crisis since years and could escalate in the future to destabilise an already turbulent region. The Qatari support to the extremist parties and terrorist entities in the region is the apparent reason, however, conflicting of interest between Qatar and the other states about the Iranian relations, the political Islam and the competition over the regional leadership are the main reasons. Egypt, Oman and the UAE with the leadership of Saudi Arabia withdrawing diplomats, closing borders, announcing a number of Qatari citizens as terrorist supporters and place an embargo on Qatar and most of its interests and businesses in the region.
The primary reason for the Saudi's camp blockade is the Qatari politically and financially support for violent extremist groups often affiliated with the Muslim Brotherhood which considers as a real threat for the other GCC states in particular because of the ability of these group to create a secretive organisation with extreme religious behaviour. However, Qatar is relatively weaker in terms of politically and militarily than the Saudi's camp, but it has continued to support its Islamist allies for many reasons: ideological sympathy; a believe that political Islam could reflect into Qatar's influence in the region; a desire to challenge the traditional regional influence especially Saudi Arabia and its followers. In addition, Qatar has used its owned media tool the Aljazeera channel to magnify the Muslim Brotherhood influence and to criticise leaders in Cairo, Riyadh and Abu Dhabi which has been the major thorn in the relations.
The Qatari-Iranian close tie is the second source of tension which seen by other GCC states as a threat to the stability and even the existence of the Sunni majority states in the Gulf. The growing Qatari Iranian relation is evident in many occasions such as the Qatari voting against the UNSC resolution that calling on Iran to stop its nuclear enrichment project and the signing of Qatari Iranian agreement in counterterrorism cooperation which is a Qatar approach to benefit from the Iranian forces due to the modest Qatari military capability. Moreover, the Amir of Qatar called the Iranian President Hassan Rouhani and congratulated him on his re-election on April 2017. Finally, Qatar paid the amount of $700 for Kataab Hezbollah Iraq (Iranian baked militia) for the exchange of a member of the Qatari royal family who has been a hostage in Iraq, (probably falsely) was the act that irritated most of the GCC states and triggering the crisis.
The Trump's administration policy in the region gives Riyad, Cairo and Abu Dhabi the green light to punish Qatar for its support to the Islamic movement. Trump expressed a passive acceptance to the Saudi and its allies in an attempt to contain the greedy Iranian strategy in the region and to confront the rising of the radical Islam. However, it seems that Saudi and its allies are unqualified for such a containment scheme to Iran the giant regional power. Trump also took credit on Twitter and describe the Qatari Amir as "high-level founder of terrorism." Thus, the blockade can see as an attempt from the Saudi's camp to push Qatar back to the line, an opportunity to satisfy their allies in Washington and to shift the public opinion to the Qatari issues instead of many internal issues and shortcoming.
The crisis involved a number of unpredictable stakeholders with huge interests in the region which could turn the situation into uncontrollable in many ways. The blockade camp clearly desires that Qatar recognise how serious they are, rapidly back to the line and admit unambiguously their list of demands which include shutting down Aljazeera, end the cooperating with Iran, stop supporting the Islamic parties and recognise the Saudi leadership in the GCC region. On the other hand, Qatar with its relatively small population 300,000 citizens and fund over $300 billion ensures the state will never face a serious financial issue in the future. Moreover, Qatar is the home of the U.S. air base Al-Udeid which is a critical component of the U.S. campaign in the Middle East. Therefore, Qatar knows that the U.S. has an immediate interest in emphasising the stability and the security in Qatar in particular while the U.S. does not have an alternative to Al-Udeid base to support its strategy in the Middle East. The Saudi's camp is unlikely to abandon their demands. The crisis shows how much the GCC leaders are threatening and in a confusing situation toward support specific radical Islam movements and relation with Iran. In addition, the blockade camp can maintain the sanctions for a long time rather than take a military action due to its economic cost and the lack of suitable capabilities to conduct such a war. For instance, the Saudi campaign in Yemen now and after three years, shows a significant failure to achieve its strategic goals.
The current situations for both sides show that the crisis could easily continue for more years which is a critical concern to all the stakeholders in the region. Now Iran and Turkey are playing a significant role in supporting Qatar needs of foods and goods to minimise the inconvenient of the embargo. Also, Ankara is considering enhancing its military presence in Qatar which seen as a direct threat to Saudi Arabia the major regional compotator for the Turkish influence. That also shows a high possibility of an Iranian Turkish large-scale involvement in case of a military confrontation.
The U.S. mission should focus on balancing the support to the Gulf States and their core interests as well as supporting the stability by avoiding encouraging them from adopting a risky diplomatic offensives options that can backfire into the whole region. It seems that the U.S. should adopt nuanced diplomacy to end the crisis which is not that simple for the current U.S. administration. Since the conflicting parties of this crisis will not likely find a comprehensive solution on their own, the U.S. should make it a priority to help them do so before the costs of the dispute continue to escalate in unpredictable ways.