The Plight of Rohingyas – Who is Responsible?
A leading national daily in Nepal recently posted about an art exhibition targeted towards helping the Rohingya community. While this sounded far-fetched at first, it later turned out to be about the 200 Rohingyas in Northern Kathmandu living in abysmal conditions in slums in leaky tents during the monsoon without blankets to prepare for the oncoming winter.
The government of Nepal does not give refuge to the Rohingyas because it does not have the financial capacity to do so and also because it wants to avoid further crises, as stated by the Home Ministry. The country is still trying to recover from the devastating 2015 earthquake and the blockade levied by India soon after.
The Rohingyas face such aversion not only in Nepal but also in India and Bangladesh where the governments refuse to take in the Rohingyas and even those who make it illegally are not recognised as refugees. The refugees who make it to the Bangladeshi shores are charged up to even 10,000 Taka ($122) per person by the local fishermen. Some also pay in gold and other valuables to row across in the boats for five hours. This 'humanitarian' act is very lucrative for the rowers while the unregistered Rohingya refugees are made to live in make-shift camps without adequate support and aid. The Prime Minister of Bangladesh said that temporarily Bangladesh would offer shelter but Myanmar should 'take their nationals back' soon.
These countries India, Bangladesh, and Nepal are neither parties to the 1951 Refugee Convention nor its 1967 Protocol and have no legal obligation to take in the refugees. While who should take in the refugees from Myanmar could make for a long debate and many would argue that it is an obligation on the grounds of humanity and practice to accept these refugees, it is more important to delve into the crux of the issue that leads to the displacement of a community of 1 million people.
The Rohingyas who live majorly in Rakhine are not recognised as citizens in Myanmar. Due to the fact that they were brought to Myanmar as labourers by the British during their rule; upon independence, this migration was held illegal. It was then only internal movement since the British ruled the territory of present India, Bangladesh, and Myanmar. But the Rohingyas in Myanmar were deemed 'Bangladeshi' upon independence in 1948 and were not included in the list of ethnicities eligible to obtain could get citizenship. The military coup in 1962 resulted in them being issued foreign identity cards, and in 1982 the reformed citizenship law reduced them to stateless residents. The direct repercussion of this was on their ability to live a decent standard of life, and they received no benefits or opportunities in the state whatsoever.
The government of Myanmar has been alleged of trying to perform ethnic cleansing in the state by getting rid of the Rohingyas. It has also been accused of committing 'genocide' by the international community, including the foreign minister of Bangladesh, because mass killing that is state-backed can be safely termed a genocide. Myanmar is a signatory to the Genocide Convention of Paris, 1948 which obligates the state to prevent and punish all acts of genocide. Further, they are also bound by customary international law and the principle of jus cogens which form the basic norms of International Law that cannot be ignored. Therefore, Myanmar could face sanctions from the international community for its violation of International Law.
This discrimination leading to violence against the Rohingyas also majorly comes because of the difference in faith. The Rohingyas are mostly Muslim in a Buddhist majority state, while some of them are also Hindus. However, in a picture of democracy so well painted by no other than Suu Kyi, who is the de-facto head of Myanmar and to the rest of the world a personification of struggle, sacrifice, and activism, it is of course ironic. Suu Kyi's silence during these attacks had put her laureate status in question across the world. Upon finally having addressed the issue on September 19th, her statement only reiterated the fact that Myanmar does not fear international scrutiny. She also assured us that the Muslim communities and their villages were intact despite the evidence claiming otherwise. In the state of Rakhine where no media, humanitarian groups, or even the diplomats have any access, Suu Kyi has invited interested people to 'join in their endeavours'.
The Rohingyas have been living in Myanmar for generations now but are still not recognized as citizens by the state. Not only are they deprived of fundamental rights, they are also deprived of basic aid and amenities on part of the State. The Rohingyas are currently stateless and have nowhere to call home. Women are raped, children are killed and the survivors have no choice but to live a life of subjugation. Today, when democracy and peaceful co-existence is the normative order, this particular minority community has been facing sub-human torment. While this does not only put in jeopardy the entire life and teachings of Buddha in a country that is majorly Buddhist, it more importantly raises questions on such heinous acts and how are they ever justified. The most important question that needs an answer is who is responsible for displacing an entire community of minorities: the 'home' country, the refuge refusing countries, or the rest of the world for being mere witnesses to such an atrocious endeavour.
Community Empowerment During Covid-19 Pandemic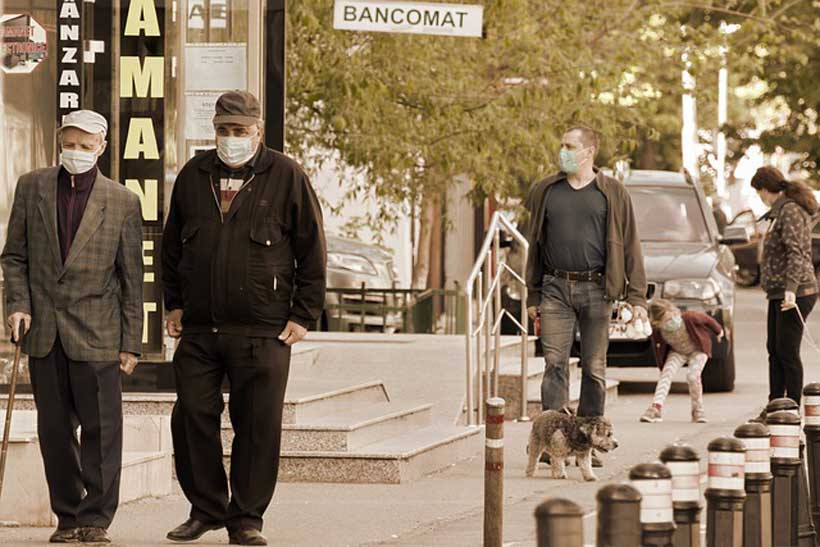 During the covid-19 pandemic has resulted in the economic condition of the world community becoming destroyed, social empowerment of the community is said to be the right improvement step for now. And the most basic way and form of concretization is to build human capital as an initial means of empowering human capital (Social Capital) so as to establish the status of empowerment of a quality society and able to reap the results in a transitional era. But in the process of implementation and regulatory certainty about it has not gotten a fresh wind so the government is forced to turn the brain to analyze the problem again, one of which is by means of optimizing communication and policy advocacy, especially in the midst of a pandemic.
Community empowerment itself is a strategy in national development oriented towards giving opportunities to every member of the community to be able to participate in the development process by getting the same opportunities and can enjoy the results of development proportionately, concerning all aspects of life both in the economic, socio-cultural and political fields. As a strategy that is considered important for the progress of the wider community, human capital development in Indonesia is considered not maximal or even stunting in its development. The authors argue that the direction or controlling of human resources capabilities has not been well directed and the container for human capital development in Indonesia itself is still minimal with awareness of the advocacy of the capabilities of the community.
One of the indications of the unrealized consequences of the design or concept of community empowerment through Human Capital is the problem of development (facilities and infrastructure) through the uneven dissemination of expert human resources and accompanied by the unresponsiveness of the government reading the needs of the community so that most policies issued by the government have not been able to realize the durability in the community. For example, social assistance in the form of BLT kepad community affected by covid-19 is uneven and even many reports mention the number of people who have not received any assistance at all. This kind of unresponsiveness causes problems in the community such as prolonged economic inequality, especially the psbb policy that restricts the movement of the community.
Poverty and economic inequality that we see a lot in the wider community can be seen from several factors, such as the fulfillment of needs that have not been adequate or still lack like the quality of life of the people. Retardation, such as low productivity, weak and unformidable human resources facing changes for change, limited access to land even though dependence on the agricultural sector is still very strong, weakening local markets and MSMEs because it tends to be used to supply international trade needs. Our country has long interpreted itself as a country of considerable exporters of raw goods in the world, this if seen from another point of view proves that our country is still less innovating in utilizing raw goods that can be much utilized higher selling value to then be distributed or supplied again to local markets and even global markets. But again the quality of human resources that have not been qualified to achieve such access makes Indonesia can not take advantage of the existing transition era by utilizing the sophistication of artificial intelligence and qualified HR qualifications.
In fact, the state is obliged to empower people through concrete measures that have a direct effect on society. The purpose of community empowerment itself is to enable and established society, especially from poverty and retardation, inequality to helplessness in society. In principle, community empowerment requires community participation by proof of inclusion or even implemented by the directly targeted community. Community empowerment must also have a targeted purpose and real awareness that is actually intended only for the benefit of the community. Enabling people in self-reliance (Human Capital) as well as forms of self-help by utilizing all forms of potential that exist will foster fertile return to the power of society in the face of every change that occurs. Towards the government's policy that will target directly to the community, the public should also be given the opportunity to be able to know all kinds of information about planning (input), implementation (procces), as well as supervision (output) such as supervision of the proper management of state finances on the objectives and indicators of the main welfare of the community so as to produce the results that the country needs in the era of development as it is today.
An author of Sukarno's Book of Economic Didikari, Amiruddin Al-Rahab once suggested that jargon or the idea of self-reliance in the economy had been called even made into a political orientation in development. Sukarno's version of the economic idea is actually ideal if aligned with the current state of the Indonesian nation, unfortunately Sukarno was deposed before having time to implement the whole idea of his brilliance. His desire for the Indonesian nation to be able to stand on its own feet and regardless of foreign intervention of the country's major capitals is a proclamation that no longer exists for the current government because most socioeconomic circumstances are now inherited from the former colonial economy which has been renewed a little more elite. An elite style that is still suffocating if it continues to be left without any buzz that can paddle the competition of today's industrial revolution era.
A little wasting feels if all policy inputs are then processed or implemented if only using conditional standardization with the subject matter. The government's indisciplined public policy design is seen as a result of accountability or accountability that tends to indicate uncertainty about regulation. This is certainly due to several factors and mainly perhaps the authors analyze according to the current condition is the result of diseases that come from the bureaucracy so as to cause a lack of education towards the community of positive progressivity that should be able to be built independently through the government of the people, the government that has the full support for the participation of its people.
Through proactive participatory and comprehensive support from the community towards programs that empower the community is expected to support the community to be more prosperous in the face of the covid-19 pandemic. Self-processing will rebuild the resilience of a society that is able to compete and create new development innovations relevant to the changing times. The nation's vibrant societal social climate should not be a barrier to the country's progress, but instead enrich the culture and circumference that blends with indicators of a country's progress. In terms of the economy, an independent economy supported by the principle of flexibility will also support a conducive economy that is resilient to all forms of change. From the beginning, the state and citizens are a unit that is inseparable from the index of optimization of the welfare of the nation and the state, so that the future principles of the government through human capital development programs can be directed to maximize empowerment programs for the lower middle class so that the future of the economy that is sluggish due to the covid-19 pandemic period is immediately normal.
Reflection of Indonesia's National Farmer's Day
September has been a memorable and recorded month in the nation's development process. One important event that should not be underestimated, that is the momentum of National Farmers Day. Indonesia's fertile country has become both a flattering and a slap in the face to the current state of national agriculture. Various problems unravel clearly and painfully if we match the title of agrarian country in Indonesia
Referencing data from The Economist Intelligence Unit, from year to year Indonesia's position has never shifted far from positions 4 and 5 in ASEAN sphere in terms of food security. While in the world, in the Global Food Security Index (GFSI) Indonesia ranks 61st out of a total of 113 countries. This shows how weak Indonesia's bargaining position is in terms of agricultural management that leads to food security.
If you take the example of the above data, it can be seen clearly that over the past few years until now there has been a stagnation in terms of agriculture in Indonesia. Political economist Ichsanudin Noorsy in some of his discussions said that Indonesia never really thought of building social relations in structurally dismantling the agricultural and livestock problems that have occurred so far, ranging from upstream to downstream. All flows from resources, production, distribution to retribution and regulation.
As a result of the unpacking of social relations structurally, many farmers are even dependent on the third person, although actually there is now Internet Communication and Technology (ICT). That means Indonesian farmers do not have a good life expectancy in that case, this is similar to Clifford Geertz's thesis that says society cannot rely on the agricultural sector due to poor food security problems. If looking back at resources and production sectors that are inputs from agriculture is problematic, that means food security or automatic food security will also be problematic.
The Food and Agriculture Organization (FAO) itself says there are 4 indicators that affect food security, namely food availability adequacy, food availability stability, accessibility and quality/food safety. Of these four factors, it can be compared that Indonesia now faces problems ranging from the conversion of agricultural land, irrigation, the availability of seeds/seeds and fertilizers, as well as guaranteed life expectancy in farmers. On land issues, Indonesia is still not able to equally national agricultural development to the regions.
It is difficult to talk about land problems, meaning there must be an even distribution of the population to spread a more adequate map of farmland in each area. In the field of irrigation, there are still many agricultural waterways in remote areas that are inadequate. While subsudi seeds, seeds and fertilizers are even stripped one by one, not even a few are manipulated procurement. This led to the absence of guarantees and life expectancy in the majority of smallholders, so the agricultural sector tended to be controlled by large companies.
If we haven't spread the population evenly, it means that we're still failing to see the resources that indicate that we're still failing in production (input). It was this failure in the production sector that led to Indonesia still relying heavily on foreign parties. This dependency interferes with the available aspects or availability of domestic food which also results in our country needing dollars (world currency) in holding imports, this is what ultimately affects the growth of further inflation.
The problems that the authors describe indicate that Indonesia is currently facing "Structural Problematic" syndrome in the national agricultural sector. In the past Suharto once said that "a strong economy is supported by strong industry and agriculture". But when viewed again, the agricultural sector is even left behind, and besides that the manufacturing sector is also falling apart. Whereas during this time the government has always been a fanfare saying agriculture is soko guruh national development, but the reality is even inversely proportional. This is what the author refers to as a kind of ambitious attitude in the author's writing entitled ambitiousness in state governance.
Sukarno used to be fiery in his oration and gave up a spirit that mentioned "do not let us become a nation of kuli or kuli among other nations". The simple logic that will be created if Indonesia continues to depend on foreign investment is a sign that Indonesia is also ready to become a kuli because it reduces production factors or upstream from food security itself. How can Indonesia talk about food sovereignty if food is just a matter of position.
Especially in the days of the Covid-19 pandemic now that has a huge impact on national food security such as the disruption of production factors due to restrictions on the movement of labor, distribution that has also been hampered some time ago, as well as the purchasing power of the people that is decreasing. Looking back from data from the Central Bureau of Statistics (BPS) which released the national economic growth position in the second quarter of 2020 decreased to 4.19%, while agricultural GDP grew 16.24% and became the highest contributor to national economic growth. This data shows how important the agricultural sector is as the key to increasing the weighting of national economic growth.
Referring to systematic problems in the agricultural sector in Indonesia should make us all have to be careful, because it becomes possible if not immediately addressed, it could be that for many years the agricultural sector in Indonesia can no longer meet the food needs for all Indonesians that will cause a prolonged food crisis. This bad shadow will certainly make Indonesia more dependent on foreign imports. In the absence of systemic fix on agriculture, then the success as an agrarian state that was once often hailed only as a name.
Let us reflect again on the momentum of September 24 as the anniversary of this national farmer's day. The extent to which we contribute and position ourselves as indonesians, whether we will truly optimize the role according to our respective professions in improving the agricultural sector or simply hide behind dependency and become a nation that is always dictated by big global players. The determination of national farming day based on President Sukarno's decision on August 26, 1963 No.169/1963 signifies the importance of the role and position of farmers as a nation entity that must be maintained and expanded.
Let's celebrate the agrarian day of the Indonesian nation by showing the best ideas for the future of national agriculture, thinking critically and building and taking a position as an agent of change of every problem that is gnawing at agriculture today. Reinvent agriculture that is dischared over resources from upstream to distribution as a downstream of food security factors. Avoid bad stereotypes of farmers, because in Europe and America though, farmers are very sovereign and even have important positions in their professions. Special for young Indonesians, let's reclaim the long-awaited agricultural success of the nation, once again happy national farmer's day.
Being an idiot student is an option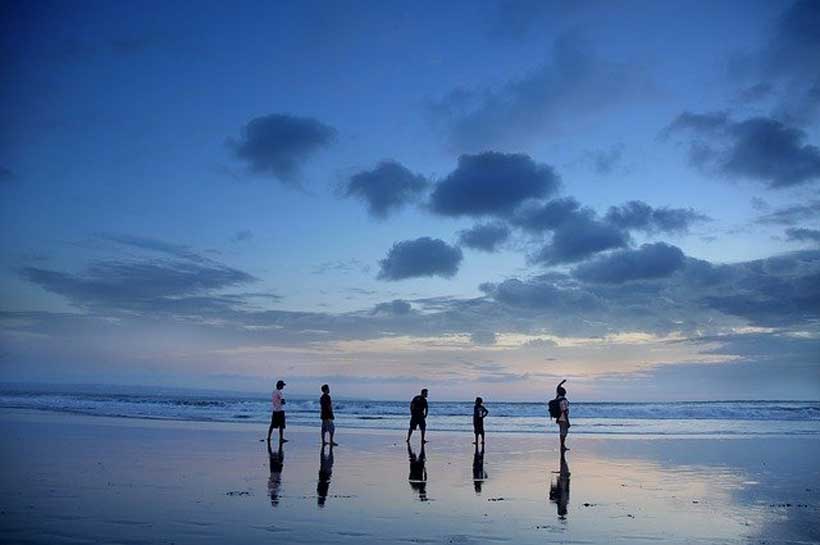 "Long live student!" The loud shouts that we always hear when students give speeches in order to convey the aspirations they have accommodated. Students are very synonymous with the terms agent of change, social control, iron stock, moral force or other audible terms intelligent other. Even long before Indonesia's independence and when Indonesia was still struggling to fight for independence, students were already seen intelligent be it in discussion, mindset, politics, dynamics and so on.
Students also got cooler to hear when the 1998 reforms flared up, one by one the figures or more warmly known as "activists 98" got a proper place in government or in other warm places after entering the reform era. Previously, these 98 activists became heroes in order to uphold justice and voice the real aspirations of the people so that some of them became anti-heroes who broke justice itself after occupying and enjoying the warm seat of government.
Ideally, the role of students is to become a liaison between the community and the government, help translate every government policy to the community, accommodate people's aspirations to be conveyed to the government, decide untrue news circulating in the community, and help maintain social stability in society. When the role of a student is carried out properly, today's students can become intelligent.
Know that now students are not all intelligent, even stupid students are born and just die. Even in some big universities, the domination of stupid students is now getting crazy. Students who are not aware of its function, students who are not aware of what it is students and students who only dream of having a GPA that can be sold in the industrial market so they can live safely are symptoms of an idiot student.
These stupid students are not born just like that, some of them even wish they could become good students intelligent but when they saw the situation and condition of the campus that were not like they imagined a feeling of disappointment was born. This disappointment will have an impact on the loss of enthusiasm to become a student intelligent. So that sooner or later they will become completely stupid students.
Everything needs a process
Everything has a process, even instant noodles need to be heated in boiling water and then poured in new spices to be enjoyed. When we don't see the situation we hope for, please be disappointed, don't break up there then think about it and start creating the situation we hope for itself. Don't just be disappointed and keep silent, or waste time waiting for the situation we hope for, because life is also an allowance, don't waste time, don't be silent when you lose and don't be careless when you win, keep going because life needs a continuous process.
Students who took to the streets and gave speeches shouting loudly "Long live students!" It can also be stupid when they go down the road just to be seen, students who are active in organizations can also become stupid when the academic organization on campus is unbalanced. Students who have extraordinary ideas can also become dumb when they are quiet. On the other hand, students can become intelligent when not littering, students can become intelligent when deciding on hoaxes in circulation, students can become intelligent when the organization and campus academic life can run in balance.
The activists nowadays who are busy in politics are already visible intelligent it can also be very silly when people's interests, justice and truth which have always been upheld are replaced by self-interest and a thirst for power. These are the vices of Satan that we have adopted, namely greed, greed, ungratefulness and treachery. Even though there are still good qualities of Satan that we can imitate, namely the unyielding nature (Satan is known to not give up tempting Adam's grandchildren to the end of the world) and persistence (Satan is also known to be steadfast in his stance and does not want to submit to Prophet Adam).
To be intelligent doesn't have to be in politics
The definition is too narrow intelligent if we only link students and politics, students can too intelligent by working according to their respective interests, for example, Turah Parthayana, a student from Bali who is now studying in Russia, has successfully become a YouTuber with content exposing his life as an Indonesian citizen living in Russia, there is also a YouTuber with the same content from Gita Savitri Devi who lives in Germany. , and also with Raditya Dika who exposes life as a student in Australia into novels with comedy spices even though he is no longer a student and focuses on YouTube content with ghost coins in his house, and there are many other examples both as YouTubers, artists, programmers, gamers and so on.
To become a student intelligent it is not difficult nor does it need to start from big things, start from small things that are also able to have an impact and change even though indirectly, start to respect differences, start to be sensitive to social issues and not be very ignorant, start working, start to rise from disappointment and most importantly, never be afraid to start it all, if we don't dare to start then we will never know how it will turn out.
Return the trust and hope of society to students, return to our functions and roles as students, let's work and innovate according to our respective interests, be proud of Indonesia in the way we like, don't waste the sacrifices of fighters who have given up wealth and even family to seize the freedom that we feel today, submit to the truth and fight all injustices in this country. Prove that students are still there, not just a political tool tricked by certain elites. Long live student! Long live Indonesian democracy! Long live the Indonesian people! Long live Indonesian women !.