Singapore and Australia First to Launch DQ Institute Cyber-risk Reporting System for Children
Today, in public-private partnership with local government, businesses and organizations, DQ Institute has launched a pilot cyber-risks reporting system for children in both Singapore and Australia; partners include Singtel Group, Singapore's National Council of Social Service, TOUCH Cyber Wellness, Feiyue, and Australia's Kids Helpline. This new system can detect a child's exposure to various cyber-risks and provide opportunities to proactively intervene to assist at-risk kids.
Launched worldwide in March 2017, #DQEveryChild is a digital citizenship movement that addresses parents' concerns about their children's exposure to cyber risks. Children grow up with intense exposure to the digital world – what they do on the internet, who they interact with online greatly influences their identity, well-being and development. This new system is an expansion of DQ Institute's innovative digital intelligence education programme.
The help-reporting system can be introduced voluntarily by a child (via a request for support function) or automatically when exposure to risk factors is detected. The system will link the help-seeking requests from children, parents and/or teachers to a professional e-counselling/helpline organization or a law enforcement agency in each country. This offers timely and easily accessible support to the child in need, available through the online platform, in collaboration with related government agencies, ICT companies and/or civic organizations. The system is available through DQWorld.net.
"The DQ Institute's Cyber-risk Help System is a great example of how essential public-private partnerships are addressing societal challenges. It takes this type of collaboration model to transform innovative ideas into working solutions. Based on the results from the Singapore and Australia pilot, we look forward to seeing how the Cyber-risk Help System may evolve and be replicated in other countries," shared Cheryl Martin, Head of Industries at the World Economic Forum.
In a 2016 DQ Study, about 60% of children who were exposed to cyber-victimization wanted extra help to handle their cyber issues. A 2015 DQ e-counselling study conducted by the National Institute of Education, Singapore, also revealed that timely intervention is critical to enhancing the emotional well-being of children exposed to cyber-risks. This new system will address that need by ensuring that every child is not only connected online, but is also protected safely and securely from cyber danger while being educated holistically.
"We are very pleased to be working with DQ Institute over the past few years, leading to this important milestone that enables the digitization of learning and assessment of children's exposure to cyber risks," said Andrew Buay, Singtel's Vice President of Group Sustainability. "The partnerships between governments, private organizations and community partners will enable scale and consistency in reach and intervention."
"As a community working with governments, private organizations and community partners, we can really empower our children to be good digital citizens and give them the vision and tools for the future," said Yuhyun Park, founder of the #DQEveryChild movement. "We believe that #DQEveryChild provides a comprehensive digital citizenship platform that addresses educators' and parents' concerns about children's exposure to cyber-risks."
UN Rideshare app makes its debut at Asia-Pacific Clean Air Week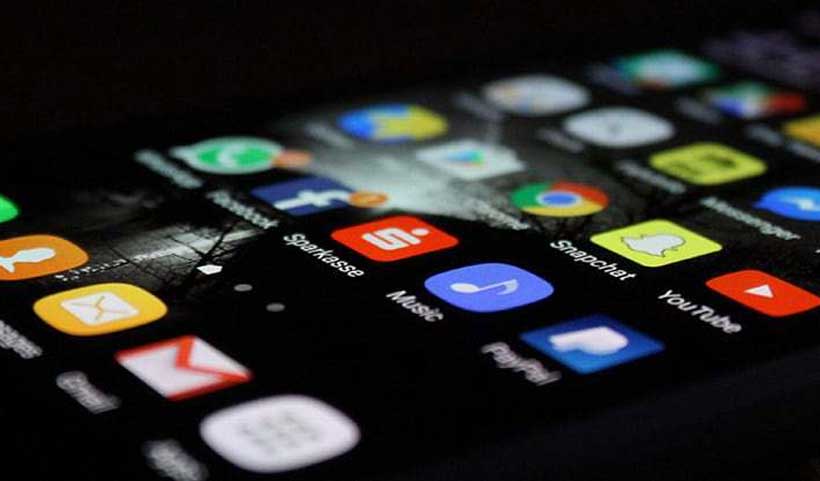 A new UN Rideshare mobile application, brainchild of the Bangkok-based UN Office of Information and Communication Technology, will be launched and demonstrated during Clean Air Week, which will take place in Bangkok from 19-23 March. The app is among a number of breakthrough innovations that will be featured during the week, including bicycles from Mobike, pollution sensors from the Clarity Movement, and a virtual reality experience with pollution, including air and plastic pollution.
Focused on solutions, Clean Air Week will bring together leaders from governments and the private sector, experts, civil society, top influencers and celebrities to discuss the latest science and best approaches to tackling pollution at the national and local levels. UN Environment Goodwill Ambassador for India Dia Mirza and UN Environment Patron of Clean Air Vijay Shekar Sharma, founder of India's largest mobile-first financial services conglomerate Paytm, will also attend the meeting.
"We all know that air pollution is devastating to our health and environment and has grave consequences for economies," said Dechen Tsering, Regional Representative and Regional Director, UN Environment Asia Pacific. "We are the region that feels this most acutely and it is paramount that we act on this. Last year countries around the world resolved to clean up our air, land and water at the UN Environment Assembly. Our hope is that the week will be a catalyst for transformative solutions so that people in this region, if I can use a pun, can breathe easy."
The Rideshare application, which is currently in beta testing phase, will likely be available in App stores in April. It will allow – and hopefully encourage – UN staff to leave their vehicles at home and pool their travel to and from work.
"We are now testing it in the UN and it can be applied to other communities and international organizations," said Lee Hwayun, Project Associate at the UN Office of Information and Communication Technology. "It is aligned with climate change and sustainable development goals in reducing emissions and resource use. It is also good for community bonding as it offers people an opportunity to meet others in the UN and in the community."
Riast Ullah, also of the UN Office of Information and Communication Technology, said that that safety was an element that was factored in designing the app. "We centred the design around communities because if you know the person is from the same organization or community, you feel safe taking a ride with him or her," he added.
According to Ullah, the application was designed to make it easy for vehicle owners and passengers to use. People with vehicles add their vehicle license, number they can carry, destination and route they are taking, including stop points. Passengers select the time they want to go and the system sends them a notice. Vehicle owners can also send notes.
Clean Air Week Asia-Pacific will feature a series of events, starting with a Low Carbon Lifestyles Challenge Clinic and a workshop on pollution and health assessments. The week will also include sessions on cleaner fuel and vehicles, a dialogue on doubling fuel economy, and the Asia-Pacific Clean Air Partnership Joint Forum, which will have side events that look at advancing air quality monitoring with emerging technologies.
WEF Launches Tech for Integrity Platform in Anti-Corruption Drive
The World Economic Forum's Partnering Against Corruption Initiative (PACI) has launched a Tech for Integrity platform to accelerate anti-corruption efforts and reduce the time needed to make tangible impact. This digital platform will leverage tech innovators and partnerships with multistakeholders, including Citi, the Inter-American Development Bank, Transparency International and others to rebuild trust and integrity globally.
Corruption impedes economic growth, contributes to social inequality and obstructs innovation. As such, global leaders of business and government are looking for better ways to improve integrity and transparency across sectors. Technology has emerged as the greatest ally of transparency and a critical tool against corruption.
Four nascent technologies in particular – blockchain, big data analytics, artificial intelligence and e-governance – hold significant promise for businesses and governments to safeguard primary points of vulnerability. Given the early stages of these technologies, the most appropriate tools remain difficult to identify and source by the governments, businesses and civil society actors that need them. Understanding the role of technology and connecting leaders of government and business with the resources they need to promote integrity has a huge potential to create downstream benefits for every aspect of society.
The T4I platform, emerging out of PACI's Future of Trust and Integrity project, is aimed at providing technological solutions faced by stakeholders addressing corruption. Last year, Citi, in collaboration with public and private sector allies, created and launched the Tech for Integrity Challenge to source innovative solutions to fight corruption. Citi, Mastercard, Microsoft, IBM, PwC, Clifford Chance and Let's Talk Payments successfully sourced 1,000 registrations, and together with 80 other allies selected 96 finalists to present their ideas at six Demo Days around the world.
"Citi is excited that PACI will continue the T4I mission to solve issues of integrity, continue the collaboration of this fantastic ecosystem and build further momentum in adopting these solutions," said Julie Monaco, Global Head of the Public Sector Group in Citi's Corporate and Investment Banking division. "We look forward to working with WEF and PACI to further develop and implement solutions that will make a global impact."
PACI's next generation of this platform provides three intersecting spaces to drive thought leadership, networks and increase impact:
Knowledge accelerator – Driven by public-private cooperation, the knowledge accelerator is a dynamic digital repository of information that aims to foster communication and collaboration to deepen understanding of how technologies can better address corruption.
Synergy lab –The synergy lab will help leaders of government, business and civil society identify their specific needs and connect those leaders with innovators providing the most appropriate technology solutions to address those needs.
Impact initiatives – In concert with international organizations, the private sector and civil society, the impact initiatives will share best practices on available solutions, evaluate existing implementation projects, as well as directly engage with such projects to effectively demonstrate how to build solutions into government and business processes to promote trust and integrity.
"Technology is becoming one of our greatest allies in the effort to disrupt corruption," said Luis Alberto Moreno. President, Inter-American Development Bank. "Coupled with political resolve, the digital revolution can help us reach our goals of greater transparency and accountability in government much faster and more efficiently than we thought possible. The IDB will continue to support this important and timely initiative."
"New technologies offer great opportunities to enhance participation, access to information and the possibility to monitor public policies. Nevertheless, it is misguided to believe that technology will solve all corruption problems. We have to be careful not to introduce tools that might strengthen the risks of anonymity which are essential in corrupt deals," said Delia Ferreira Rubio, Chair of Transparency International, a key partner with the PACI project responsible for the new platform. "The Tech for Integrity platform provides a space to debate important issues and share technologies to increase transparency."
"The Fourth Industrial Revolution can only deliver on its potential if leaders know when, where and how to use the tools emerging from it," said Olivier Schwab, Managing Director and Head of Business Engagement at the World Economic Forum. "PACI's Tech for Integrity platform connects innovators and implementers to foster a better understanding of the drivers of trust and how to utilize the latest technologies to rebuild integrity."
New Principles to Make Machine Learning More Human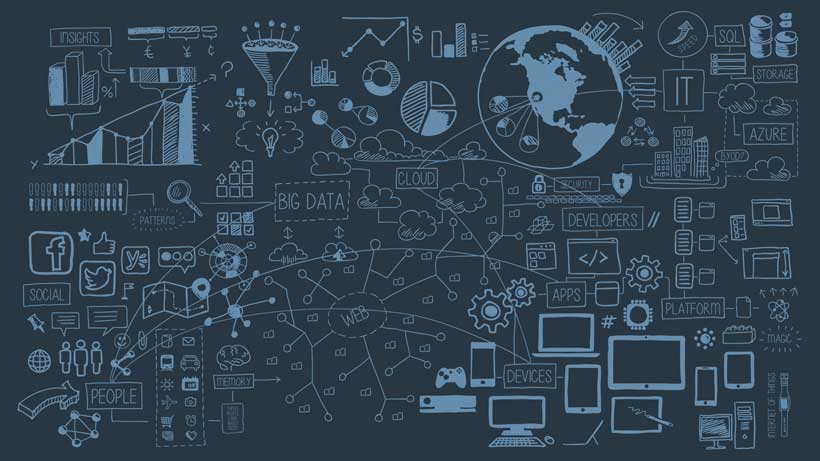 Strong standards are urgently needed to prevent discrimination and marginalization of humans in artificial intelligence. This is the finding of a new white paper, How to Prevent Discriminatory Outcomes in Machine Learning, published today by the World Economic Forum's Global Future Council on Human Rights.
The paper has been produced after a long consultation period and is based on research and interviews with industry experts, academics, human rights professionals and others working at the intersection of machine learning and human rights. The key recommendation for developers and all businesses looking to use machine learning is to prioritize non-discrimination by adopting a framework based on four guiding principles: active inclusion; fairness; right to understanding; and access to redress.
Recent examples of how machine learning has failed to prevent discrimination include:
Loan services – applicants from rural backgrounds, who have less digital infrastructure, could be unfairly excluded by algorithms trained on data points captured from more urban populations
Criminal justice – the underlying data used to train an algorithm may be biased, reflecting a history of discrimination.
Recruitment – applications might filter out people from lower-income backgrounds, those who attended less prestigious schools, based on factors such as educational attainment status
"We encourage companies working with machine learning to prioritize non-discrimination along with accuracy and efficiency to comply with human rights standards and uphold the social contract," said Erica Kochi, Co-Chair of the Global Future Council for Human Rights and Co-Founder of UNICEF Innovation.
"One of the most important challenges we face today is ensuring we design positive values into systems that use machine learning. This means deeply understanding how and where we bias systems and creating innovative ways to protect people from being discriminated against," said Nicholas Davis, Head of Society and Innovation, Member of the Executive Committee, World Economic Forum.
The white paper is part of a broader workstream within the Global Future Council looking at the social impact of machine learning, such as the way it amplifies longstanding problems related to unequal access.