Great Central Asia, America's counter measure to China-Pakistan Economic Corridor
China's ambitious global geo-political objective has raised concern among American strategists, which China attempts to Isolate America at the global level. The claim has become more evident during the G20 summit when China curbed president Trump effort to pass a joint declaration in order to condemn North Korea's recent ICBM test.
Newly, the Pentagon alleged China and there was also a pop up in the main stream media indicating that China has stationed several thousand troops in Pakistan most probably at the Gwadar Port, in order to establish counter balance for America's strategic partner India and America itself. Gwadar Port is a warm-water, deep-sea port situated on the Arabian Sea at Gwadar in Baluchistan the socalled province of Pakistan.
According to the Pentagon reports, China has also dispatched troops to the Wakhan district of Badakhshan province of Afghanistan to safe guard its bordering areas alongside Afghanistan. Furthermore, the Indian security agencies have suspected China attempts to encircle India, the reports designates, that Beijing has also taken over some ports in Sri-Lanka, Bangladesh and Myanmar to embroil India and possibly America; the claims were later declined by the Chinese authorities.
According to the China's defense ministry statement, the country sent off troops to its overseas naval base in Djibouti. This is being seen as a major step forward for the country's expansion of its military presence abroad.
The base will ensure China's performance of missions, such as escorting, peace-keeping and humanitarian aid in Africa and West Asia. It will also be conducive to overseas tasks, including military cooperation, joint exercises, evacuating and protecting overseas Chinese and emergency rescue, as well as jointly maintaining security of international strategic seaways.
Chinese troops are stationed just a few miles from Camp Lemonnier, the only permanent US base in Africa. The US Department of Defense had stated that the base, along with regular naval vessel visits to foreign ports, echoes and intensifies China's growing influence.
Beijing seeks to gain access to natural resources and open new markets and therefore, it has made extensive infrastructure investments throughout the African continent.
China has chosen the port of Djibouti because of its strategic location; the Port of Djibouti is located in Djibouti City, the capital of Djibouti. It is situated at the crossroads of one of the busiest shipping routes in the world, 20 miles across from Yemen and in destroyer range of the pirate-infested western edge of the Indian Ocean.
Moreover, China will challenge US in Meddle East especially in Syria, the China-Arab Exchange Association and the Syrian Embassy have recently organized a Syria Day Expo crammed with hundreds of Chinese specialists in infrastructure investment. It was a sort of mini-gathering of the Asia Infrastructure Investment Bank (AIIB), billed as "The First Project Matchmaking Fair for Syria Reconstruction". The Chinese authorities has recently, announced that Beijing plans to invest $2 billion in an industrial park in Syria for 150 Chinese companies. Beijing wants to stretch its Road and Belt initiative to Aleppo of Syria and from there to Mediterranean and Africa.
In this respect, Counter Narco-terrorism Alliance Germany recommends, the American strategists need to launch counter measures in the region in one hand to abolish isolation of America and on the other hand undermine Chinese and Russian efforts.
America has to strongly support and equip Baluch separatists in order to establish an independent Baluchistan.
As soon as Baluchistan is liberated and independent, Sino-Pak Economic Corridor and the Russian Eurasia Economic Union would be dismantled.
In addition, America should intensify the efforts to set up Great Central Asian throughout Afghanistan and Baluchistan, in fact, this is already happening. Within the past eight months the Foreign Ministers of both Uzbekistan and Kazakhstan have traveled to Kabul, and Aghan President Ashraf Ghani has visited all northern neighbors of Afghanistan. Turkmenistan is forging ahead with the TAPI gas pipeline across Afghanistan to Pakistan and India, and Uzbekistan, which already provides Kabul with electricity, is planning a second phase of railroad construction in Afghanistan. In the same spirit, the World Bank's CASA 1000 project will soon be sending electricity from Kyrgyzstan and Tajikistan to Afghanistan and Pakistan.
Conclusion, if America desires to restrain Chinese initiatives in the region, Washington should step up Great Central Asia and genuinely sponsor Baluchistan independence. The independence of Baluchistan would be the turning point to institute Great Central Asia; the land locked Great Central Asia would find its way to the Arabian Sea. That would open a window of opportunity for Washington to dispatch its warships to the region in order to observe the freedom of navigations.
Transformation of Uzbekistan: How smooth transition in elite class is reshaping the country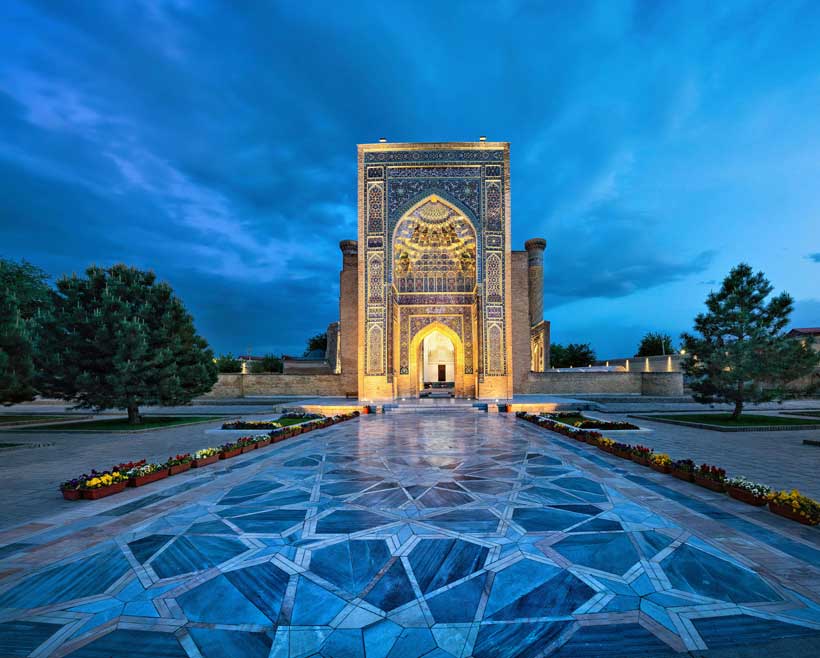 Within the nations of the former USSR, serious transformations are accompanied by distress – active power struggles, revolutions, and outbreaks of separatism. However, today, a country that has been squandering its potential for a quarter of a century is transforming in an uncommon way for the CIS – rapidly yet without political upheaval.
Reboot
The Communist party appointed Islam Karimov to run the Uzbek Soviet Socialist Republic back in 1990. After the Soviet Union collapsed, he retained power and strengthened his authority year after year, a common case for the post-Soviet republics in Central Asia. Karimov abandoned a state-planned economy, but he was otherwise cautious about making reforms and took an isolationist approach, which unquestionably had an adverse effect on the economy in the era of globalization.
After his death in 2016, a small ruling elite privately began to organize, resulting in the emergence of a new leader – former Prime Minister Shavkat Mirziyoyev. The subsequent presidential election, which Mirziyoyev won, only formalized his legitimacy. It seemed like a bad sign for those hoping for change, which was almost all of the 32 million citizens of Uzbekistan. And yet significant change is underway.
Awakening: but for how long?
The new leadership, despite emerging from the "Karimov elite," seems to be doing everything the former president had opposed for years. A policy of relative openness and careful balance of exposure between the key centers of power, such as Russia, the USA, and China, has replaced isolationism. Mirziyoyev, who succeeded Karimov, did away with exit visas and he became one of the most well-travelled presidents himself. In the last couple of months alone, he has met with the leaders of Kazakhstan, Turkmenistan, China, Russia, and Pakistan, and attended the Arab-Islamic-American Summit as well as the Shanghai Cooperation Organization summit.
Until recently, Uzbekistan saw about zero foreign investment in its economy (0.1 percent of GDP, to be exact), but today it is seriously engaged in attracting foreign capital. A recent landmark example is the privatization of AO Urgench Exkavator, a large previously state-owned factory now owned by the Chinese. This was unthinkable in the previous era of economic isolation. The same goes for Uzbekistan's agreement with Turkey on a $2 billion investment in agriculture.
Perhaps the biggest economic reform has been the deregulation of the foreign currency exchange market. Though Karimov's Uzbekistan economy departed from Soviet policy, it maintained state control in one key area – the currency exchange rate. Under Mirziyoyev, the exchange rate of the national currency – the som – was left to be determined by the market. The reform immediately weakened its currency. However, it was still a crucial and beneficial long-term move for engaging in foreign trade and attracting investors.
There have also been reforms in taxation, the judicial system, and law enforcement agencies. Transformation is apparent almost everywhere. But we've seen good intentions remain intentions many times in many different countries. Could this end up being the case in Uzbekistan? Of course, it could. However, there are several important signs and trends that give Uzbekistan a chance for real, rather than declarative, transformation.
Tourism as an indicator
Tourism is a telling industry that shows the processes taking place across the country. Uzbekistan is fortunate in this area – it's an exotic and cheap country with a fascinating culture, nature, and cuisine. Many well-preserved Muslim monuments serve as a great basis for "religious tourism." Did the country live up to its potential as a tourist destination? Not fully. You could count on one hand the number of hotels that were able to comfortably accommodate foreigners. And paying with a card or exchanging money was a no-go.
The new leadership team has prioritized the development of tourism, and the country is actively filling the gaps in infrastructure (new hotels, bank branches, and means of transportation) and personnel (the new tourism university in Samarkand). Combined with economic reforms, first and foremost the deregulation of the foreign currency market, the first half of 2018 saw the flow of tourism increase by 91.6 percent compared to the same time last year, largely supported by the countries that were granted visa-free status.
Placing a bet on this industry, Uzbekistan is hoping for a multiplying effect and acting very sensibly. Tourism is a driver for other areas of business, such as restaurants, hospitality, and sightseeing, as well as internal logistics. Demand for construction materials, machinery, and utilities will grow to accommodate new construction. And the rise of these industries will create new jobs, stimulating consumption.
The new elite
Surprisingly, a new elite is taking form in parallel to the old one in a peaceful process. The old elite was very small and included only the former president's family and associates. Today the elite is expanding, primarily as a result of business, the layer of society vitally invested in change.
Instead of struggling for the redistribution of resources, the new elite has taken the long route, searching out new opportunities and creating new niches to occupy without competing with the old elite – the Karimov era politicians and those closely connected to big state business.
The new business elite is gradually finding its way into the administration. In April this year, Dzhakhongir Artykhodzhaev, 42, the founder of the AKFA Group, was appointed as the hokim (mayor) of Tashkent – a business representative, rather than a government official. A German national, Karsten Heinz, was previously employed by the German Ministry of Education and Researchand assumed the role of Deputy Minister of Innovative Development in July. Such appointments, unthinkable in the past, speak volumes about the change in Uzbekistan.
So far the only area that hasn't shifted significantly is democracy. For the first time ever Freedom House recorded a slight improvement in this area in 2017. But Uzbekistan is a country that needs to develop democratic procedures and independent media. Otherwise, the lack of these characteristics combined with inherited corruption and a lack of skilled professionals will delay its transformation process. Even so, for the first time in 25 years, Uzbekistan stands a good chance of changing. According to HSBC's forecast (World in 2050 report) within the next 30 years, the country will rank among the 26 fastest growing economies in the world (meaning GDP growth will remain above 5% per year). If this scenario comes to pass, we will witness one of the most impressive transformations of a state and, perhaps, the most inspiring one among former Soviet Union countries.
Uzbekistan and India Cooperation in the Sphere of Law and Justice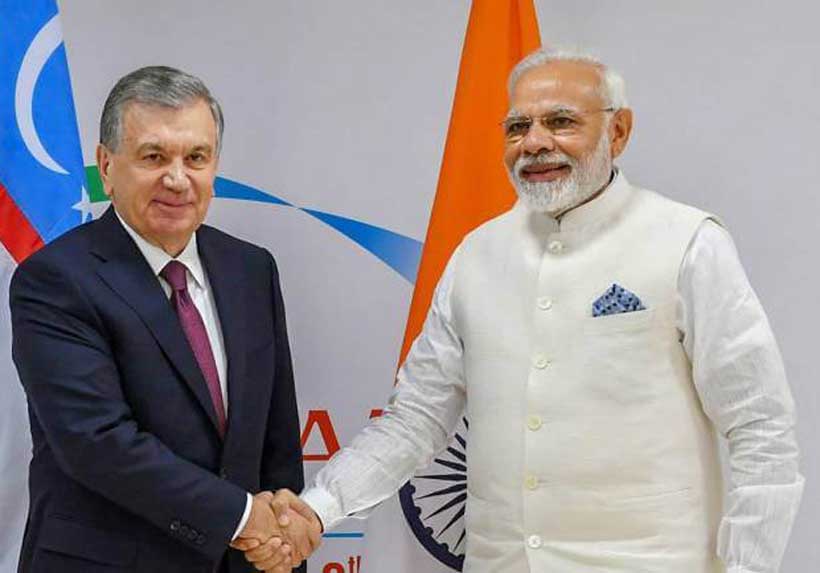 "Cultivate the moral self, then regulate the family, rule the country rightly and make the world stay in harmony." – Li Ji (The Book of Rites)
Strong relations between Uzbekistan and India is the result of mutual cooperation and cooperative diplomacy dating back to several decades.  From a historical perspective, there are frequent bibliographical references of Kamboja in Sanskrit and Pali literature, which is referenced to include parts of present-day Uzbekistan.  It is a cited fact that the Shakas participated in Mahabharata on the side of Kauravas. Ancient trade route uttar path, having its reference in Ramayana passed through Uzbekistan.  In later years, Fergana and Samarkand in Uzbekistan emerged as centres of trade on the trade routes linking India with Europe and China. India had close interaction with the Uzbek SSR during the USSR regime.  Indian diplomats and Heads of State often visited Tashkent to strengthen cultural and diplomatic bonds.  Bi-lateral relations between both the countries is also politically sensitive, because former Prime Minister, Shri Lal Bahadur Shastri passed away in Tashkent on 11 January 1966 after signing the Tashkent declaration with Pakistan and in August 1991, as the events leading to the disintegration of the USSR unfolded, President Islam Karimov, in his then capacity as Chairman of Supreme Soviet of Uzbekistan, was visiting India. Uzbekistan was declared independent on 1st September 1991.
A numerically small but vibrant and active Indian community resides in Uzbekistan. The bilateral relationship aims to maintain regular links with the community through its social media accounts, targeted emails, and invitations to Embassy events.  The Indian community actively participates in the celebration of the national days, International Yoga Day, Pravasi Bharatiya Diwas, Hindi Diwas, Holi, Diwali and cultural programmes on various occasions. These frequent interactions over thousands of years since 1947 contributed to close cultural linkages in architecture, dance, music and art. India's soft power has travelled through borders to Uzbekistan, and it is evident from the fact that Indian movies and cuisine have traditionally been popular in Uzbekistan. Prime Minister Narendra Modi soon after his electoral victory visited Tashkent to discuss bilateral issues in 2015.  He visited Tashkent again in 2016 to attend Summit Meeting of the Shanghai Cooperation Organisation (SCO) during which India inked the Memorandum of Obligations for obtaining a status of the Member State of the SCO, of which Uzbekistan is a founding member. On 09 June 2017, India became a full-time member of the Shanghai Cooperation Organisation. The Regional Anti-Terrorist Structure of the Shanghai Cooperation Organisation (SCO-RATS) is headquartered in Tashkent and on 15 June 2017, the flag of India was raised at the SCO-RATS Headquarters in Tashkent.  India has been an active participant in SCO meetings and SCO-RATS events in Uzbekistan and other SCO countries.  Mr. P.P. Chaudhury, Minister of State for Law & Justice and Corporate Affairs, Government of India led a delegation to the SCO Justice Minister's Meeting in Tashkent in October 2017.
Government to Government dialogues are managed through a robust mechanism including an Intergovernmental Commission, which oversees trade and economic relations and Foreign Office Consultations. Uzbekistan and India have previously signed Agreements/MOUs/ Protocols/Joint Statements in areas such as trade, investment, education, civil aviation, tourism, science & technology, telecommunications, agriculture and Information Technology.   By the end of 2018, the Union Cabinet chaired by Prime Minister Shri Narendra Modi approved the Memorandum of Understanding (MoU) between India and Uzbekistan on Cooperation in the Sphere of Law & Justice. The MoU is an all-comprehensive diplomatic agreement covering the exchange of experience by legal professionals, Government functionaries and their training and effective legal aid mechanism for resolution. The MoU will accelerate greater cooperation between India and Uzbekistan in providing legal services in both countries in the field of exchange of experience through training and information sharing visits between both countries on enhancing legal capacities of Government functionaries.
The present Government under Prime Minister Narendra Modi is practising a modern form of proactive diplomatic dialogue wherein there is tremendous focus on knowledge sharing areas in the field of law and policy. Strengthening the International law jurisprudence should be main focus of global economies striving for economic and societal progress. The MoU is also important from a diplomatic point for India as the Union Cabinet has also approved an agreement between India and Morocco on Mutual legal assistance in criminal matters. It will also fulfil the desire of both countries to strengthen the bonds of friendship and fruitful cooperation in the Civil and Commercial matters, which is the spirit, essence and language of the agreement. These dual agreements will enhance co-operation in the service of summons, judicial documents, letters of request and the execution of judgments decrees and arbitral awards.
Tajikistan: Towards the Next Level of Development
Today, Tajikistan finds itself at a juncture, where—with the right decisions taken—it could step onto a path of rapid socio-economic development, dynamic rates of inclusive growth, and significantly improved economic perspectives for its citizens. Many "foundational" investments, some with World Bank support, have been realized, not least those linked to the modernization of the country's infrastructure and legal-institutional superstructure, allowing for a more effective delivery of public and social services. However, given the substantial changes that have occurred over the last 25 years, and which have built Tajikistan's economy, policies that used to be appropriate in the past may no longer be effective in the future. Economic policy challenges have moved from a state-led focus on public infrastructure to the encouragement of private-sector initiative, investment, and innovation.
Throughout its history, Tajikistan has had to respond to a myriad of existential threats, from the civil war to increased politico-economic isolation along borders closed for reasons of politics and/or conflict, the global financial and economic crisis after 2008, or the sharp fall in prices of primary commodities after 2014. It was bequeathed an economic model that had collapsed under the weight of inefficiencies, amplified by a history that—with the demarcation of the Russian-Afghan border in 1895—had placed Tajikistan at the periphery of a larger state entity bereft of its economic base and home markets.
Still, Tajikistan has proven resilient, as reflected in impressive average annual growth rates of 7.3 percent during the post-conflict years. As a result, per capita income during 1998–2017 increased, net of effects from inflation, by more than 160 percent. There has been impressive success in resolving the winter shortages in energy supply, while—in many parts of the country—citizens benefit from tangibly improved water and transport services.
For the last quarter century (that is, for most of Tajikistan's post-independence history), the World Bank Group has been privileged to support efforts to place the country's economy on a sound footing and develop the foundation for a socio-economic (professional) perspective for the citizens of Tajikistan. It has done so through all three periods of the country's development, from the civil war period to reconstruction and the responses to the various economic shocks affecting the country after 2008.
The Silver Anniversary of the collaboration between Tajikistan and the World Bank Group falls on the eve of a new era, with an opportunity for real, sustainable socio-economic transformation, a different set of challenges, and the need to adjust economic and development policies to a new environment. Rather than focusing on a domestic market of 9 million—mostly low-income—clients, which has proven too small a market for competition and sustained private-sector development, Tajikistan-based companies have the opportunity to access hundreds of millions of potential clients in the immediate neighborhood in South, Eastern, and Central Asia. All commodities and services, for which Tajikistan has a comparative advantage, whether it is food products, energy, minerals, cotton, textiles, or IT-based services, have deep markets nearby.
Already, Tajikistan is investing considerable national wealth to improve regional (or, rather, continental) connectivity and establish a stable export base, starting in energy. To be able to reap the full benefits inherent in very ambitious investments in energy generation and transmission, the country needs to pay particular attention to (i) investing in people (and preparing its mostly young citizens for the opportunities ahead); (ii) increasing the efficiency of (public) institutions; and (iii) providing the private sector with an environment that translates the opportunities into entrepreneurs' confidence that private investments will result in improved productivity, company growth, and increased profits.
The inherent result of Tajikistan's current remittance-financed, import-reliant economic model is a narrow private sector, with binding constraints to production, logistics, and innovation. If well-understood, the current economic structure might prove a "blessing in disguise" during a period in which there is high "in principle" demand for products and services "made in Tajikistan". If economic policies are adjusted, with a view to permitting entrepreneurs and investors to develop sufficient trust in institutions and confidence in the future, they would complement public investments with private investments of the scale, scope, and quality to foster innovation, increase productivity of key sectors of Tajikistan's economy, and increase wages and employment opportunities. By encouraging the private sector to import up-to-date technology, install modern equipment, and implement the highest standards, Tajikistan's economy would be competitive, export-oriented, and provide profit opportunities for enterprises, irrespective of ownership.
As argued in the World Bank's (2008) Growth Report, "economic miracles" are a misnomer. Dynamic rates of sustained and inclusive growth can be generated, as other countries have done before, by committed, credible, and capable governments that maintain macro-fiscal stability and allow the private sector to exploit opportunities in the world economy, support high rates of saving and investment, and permit markets to allocate resources. May Tajikistan, by the time of the Golden Anniversary of World Bank Group partnership, have shown the vision, courage, and determination to be included among the élite group of countries that have managed to transform their economies, and invest, innovate, and guarantee growth and prosperity to their people.