China, Nepal to focus on cross-border Railway
Like USA and Russia that have assumed Asia pivot to influence the continent, China also has its own Asia pivot but it also has South Asia pivot too trying to woo the nations to come under its new Silk route program nicknamed the 'One Belt, One Road (OBOR)' initiative.
China's South Asia pivot is yielding fruits as it has been able to rope in maximum of the region: Pakistan, Bangladesh, Sri Lanka and Nepal are now the satellite countries of Beijing, leaving very little scope for India to manipulate or maneuver. Only one country that stays behind the military prowess of India is Bhutan which maintains economic relations with New Delhi as most of the food stuff and other manufactured goods is has come from India. Afghanistan has plenty of compulsions not to annoy economic power India that liberally releases funds for Kabul and also to bowl harmless balls to Indian military batboys for 100s and 50s.
Nepal is one of nations that benefits maximum from Chinese extra enthusiasm for recapturing the Old Silk Road for making itself the real super power and for this reason Katmandu is willing to annoy New Delhi, though it takes care not to strain the relations with India.
China and Nepal have agreed to start technical works to build a cross-border railway link via Tibet to boost connectivity. This was decided during the recent visit of Nepalese Deputy PM and Foreign Minister Krishna Bahadur Mahara to Beijing. "Both sides have agreed to move forward technical works relating to construction of Nepal-China cross-border railway line.
China has also developed close relations with Sri Lanka during the regime of former president Mahinda Rajapaksa whose nearly decade-long tenure was ended by Sirisena in 2015. Also, the USD 1.5 billion Chinese-funded Colombo Port City project had sparked off security concerns in India.
China already has strong ties with Pakistan and the two countries are working closely on developing the USD 46 billion China-Pakistan Economic Corridor.
Connectivity
The bilateral relation between Nepal and China has been friendly and is defined by the 'Sino-Nepal Treaty of Peace and Friendship' signed on April 28, 1960 by the two countries. The government of Nepal, though initially unenthusiastic about its ties with People's Republic of China, has been of late making efforts to increase trade and connectivity with China while also simultaneously trying to decrease its reliance on India.
The Araniko Highway that connects Kathmandu to Kodari and onwards to Tibet did not encourage dreams of multi-laned container traffic flowing down even before the 2015 earthquake. Post the quake, China closed the route after massive landslides in Tibet, leaving only one road that connects Kathmandu to Tibet – the Rasuwagadhi highway, built upon an old trade route that connected Nepal to Tibet via the Kerung pass. It was through this highway – still under construction in most sections in Nepal, and perhaps the most affected highway during the quake – that petroleum arrived in Kathmandu in 2015 during the infamous Indian blockade. It is also this highway that will connect Nepal to the much-flaunted Chinese Belt Road Initiative (BRI), with the Chinese interested in building Kathmandu itself.
Relations between Nepal and China got a boost when both countries solved all border disputes along China–Nepal border by signing the Sino-Nepal boundary agreement on March 21, 1960. The government of both Nepal and China ratified the border agreement treaty on October 5, 1961. From 1975 onward, Nepal has maintained a policy of balancing the competing influence of China and Nepal's southern neighbour India, the only two neighbors of the Himalayan country after the annexation of the Kingdom of Sikkim by India in 1975. Since 1975, Sino-Nepal relations have been close and grown significantly with China being the largest source of FDI, while India still remains one of the major sources of remittance to Nepal. As per the estimate of Nepalese government, there are around 2-3 million Nepalese migrant workers in India while the number of Nepalis in China is minuscule (3,500 in Mainland and 15,950 in Hong Kong) as of 2017.
In the late 1970s after the annexation of Kingdom of Sikkim by India, King Birendra of Nepal proposed Nepal as a "zone of peace" between India and China and in the 1980s, Nepal began importing Chinese weaponry. When the United States, United Kingdom and India refused to supply arms to the regime of King Gyanendra of Nepal, who had assumed direct rule to suppress the Maoist insurgency during the Nepalese civil war (1996–2006), China responded by dispatching arms to Nepal, in spite of the ideological affinity of the Maoists with China.
After the peace process and national elections in Nepal in 2008, the new Maoist-led government announced its intentions to scrap Nepal's 1950 treaty with India, indicating a stronger move towards closer ties with China. In 2007-08, China began construction of a 770-kilometre railway connecting the Tibetan capital of Lhasa with the Nepalese border town of Khasa, connecting Nepal to China's wider national railway network In a meeting between Chinese and Nepalese officials on 25 April 2008, the Chinese delegation announced the intention to extend the Qingzang railway to Zhangmu (Nepali: Khasa) on the Nepalese border. Nepal had requested that the railway be extended to enable trade and tourism between the two nations. On the occasion of the Nepali premier's visit to China it was reported that construction will be completed by 2020. The section Lhasa-Shigatse opened in August 2014.
China last year agreed to consider building a railway into Nepal and to start a feasibility study for a free trade agreement with landlocked Nepal, which has been trying to lessen its dependence on its other big neighbour India.
Belt and Road
Nepal also signed up to President Xi Jinping's Belt and Road initiative which is opposed by India as it passes through Pakistan-occupied Kashmir. Of late, India takes special interest about parts of Jammu Kashmir being controlled by Pakistan while does not want anyone to mention about its own occupied and heavily militarized and hence highly terrorized parts of Jammu Kashmir. As an ambitious South Asian power India is also engaged with both USA and Israel to jointly control the world, It has of late developed double speaks as well.
During the high-level talks in Beijing, Mahara had requested China to forward the work relating to preparation of a Detailed Project Report for the construction of inter-country railway line giving it high priority, it said. However, China's state-run People's Daily has claimed that during Mahara's visit to China early this month a deal has been struck to establish the rail link. It said the rail link includes two lines: one connecting three of Nepal's most important cities and two between China and Nepal.
The daily, however, did not identify the Nepalese cities. The Sino-Nepali railway, which passes through the Chinese border town of Zhangmu and connects with routes in Nepal, will be the first railway by which China enters South Asia, said Zhao Gancheng, director of the Centre for Asia-Pacific Studies at the Shanghai Institute for International Studies. "Although the railway connection between China and Nepal is intended to boost regional development and not for military purposes, the move will still probably irritate India," he was quoted as saying by the daily – the ruling communist party's official mouthpiece.
Prime Minister Prachanda today said Nepal was keen to be involved in the One Belt One Road project proposed by China and reiterated Nepal's commitment to the One China policy during a meeting with Chinese Defence Minister here. General Chang Wanquan, who leads the 2.3-million-strong Peoples Liberation Army (PLA), the world's largest, arrived here today with a 19-member delegation on a three-day goodwill visit at the invitation of Defence Minister Balkrishna Khand. Chang, the first Chinese Defence Minister to visit Nepal in 16 years, discussed with Prachanda bilateral military cooperation and the One Belt, One Road (OBOR) initiative, an ambitious project viewed with suspicion by India.
Prachanda said Nepal was keen to be involved in the OBOR project, a pet project of Chinese President Xi Jinping. He also reiterated Nepal's commitment to the One China policy and said it would not tolerate any activity against Tibet and Taiwan. Prachanda also expressed his happiness over the cooperation that armies of Nepal and China have developed of late, the Prime Ministers Secretariat said in a statement after the meeting.
India has some concerns over the OBOR, which includes a maze of projects connecting China with Euro-Asia and is floated by Beijing as a connectivity and economic project. Thanking China for its support to Nepals economic development, Prachanda wished a complete success of Changs visit.
Prachanda is the first Chinese Defence Minister to visit Nepal after a gap of 16 years, which is a matter of pleasure for us," said a senior official at the Defence Ministry. The visit comes ahead of the Indian Army chief General Bipin Rawats four-day official visit to Nepal from March 28.
The Chinese defense ministers visit coincides with the first joint military exercise between the Nepal Army and the PLA scheduled later this year. Chang will receive a briefing on the joint exercise and also visit Nepal Army's Kathmandu Valley unit. He called on President Bidya Devi Bhandari tomorrow and meet his Nepalese counterpart Balkrishna Khand and Nepal Army chief Rajendra Chhetri.
Chang and Nepalese officials discussed issues relating to bilateral military cooperation and proposed joint military exercise, according to officials.
The delegation accompanying Chang discussed the ideas floated last year by then Nepalese prime minister KP Sharma Oli during his visit to China. A possible support to Nepal Army from China was hinted at.
Prachanda visited China to take part in the Boao conference which is committed to promoting regional economic integration and bringing Asian countries closer to their development goals. He said that the main objective of his visit to China will be to build confidence though there is no plan to sign any new agreement. Prachanda said he will hold high-level talks with Chinese officials during the visit, which will be instrumental in strengthening bilateral relations. He will also meet Xi.
Hours before flying to China, Prachanda held discussions about agenda of the visit with former prime ministers, former foreign ministers and foreign policy experts at his official residence.
With Nepal willingly joining the BRI, commentators in both Nepal and India have argued that the move signals Kathmandu's willingness to move away from the Indian 'sphere of influence'. With India and China now locked in a stand-off in Doklam, commentators are also asking what this means for smaller nations like Bhutan and Nepal to be in the midst of two clashing giants.
Military
Sino-Nepalese military ties are growing stronger of late. Nepal and China today began their first-ever joint military exercise with a special focus on combating terror, amidst Beijing's increasing forays into South Asia causing concern in India. The 10-day-long military drill "Sagarmatha Friendship 2017" that will last till April 25 is being organised by the two countries as part of their preparedness against terrorism that has posed as a serious security threat globally, the Nepal Army said. Sagarmatha is the Nepali name of Mt Everest, the world's highest peak.
The Chinese Peoples Liberation Army's squad arrived in the capital to participate in the military exercise that will focus on counter terrorism and disaster response. The joint training with China marks Nepal Army's extension of military diplomacy. The Nepal Army has long been conducting joint military drills with Indian and American Army. "A small Chinese troop will be participating in the first ever drill with an equal number of Nepali Army personnel," said military spokesman Jhankar Bahadur Kadayat. He did not mention the strength of the participating troops. The exercise will take place at the Army's Maharajgunj-based Training School, where Yuddha Bhairab, Mahabir and Bhairabnath Battalions are located.
The Nepali Army has said the joint military exercise with China is a step towards preparations against the possible threat from terrorism.
It maintains that the drill is a part of its regular bilateral and multilateral military exercises aimed at sharing experiences, skills and professional knowledge which it has been doing regularly with the nations that Nepal shares diplomatic ties.
Nepal had proposed joint military exercises during Chinese Defence Minister General Chang Wanquans official visit to Nepal on March 24. Experts believe that the joint military exercise could make India uneasy as China attempts to exert influence in the region. Nepal, a landlocked country, is dependent on India for its imports.
Crises
Nepal has just come out of its two greatest crises namely natural crisis in the form of earthquake & constitutional crisis. Both the events have shaken the roots of Himalayan country. However, two events had contrastingly affected the India-Nepal relations. Cooperation & timely support during the earthquake proved India's worth for Nepal & its irreplaceable geostrategic position. However, forming of new constitution & its implementation created a tense scenario between the two nations & overshadowed the Indian rescue efforts during earthquake.
In both the events China took advantage to deepen its ties with Nepal & put India on the strategically disadvantageous position, whereas, Nepal also seems to play the China card with India on India's suggestions for the demands of Terai people and constitutional reforms i.e. for more representation of Terai people in parliament, provincial territory demarcations and issues related to citizenship rights.
In September 1961, King Mahendra had embarked on a 17-day state visit to China, where he was feted as an 'esteemed friend of the Chinese people'. Mahendra had carried out his royal takeover the year before, and Indian PM Jawaharlal Nehru was not happy with this new development.
Big brother
Despite talks between Nehru and Mahendra, the Delhi-Kathmandu relationship continued to deteriorate under the face of cross-border attacks by the Nepali Congress rebels, and in September 1962, India imposed an "unofficial and undeclared economic blockade on Nepal" – but even as Mahendra began to get frantic and Kathmandu's response turned 'hysterical' to the blockade, the Sino-Indian war began on October 20 that year.
China proposed the establishment of an economic corridor among the three countries to promote trilateral cooperation and common prosperity. Nepal can become a stage for mutually beneficial cooperation between China and India, rather than an arena for competition.
India poses to be a Big Brother in the region and refuses to make the region tension free by quickly resolving the Kashmir issue by surrendering them their sovereignty that would eventually herald a new peaceful and genuinely surrounding in the region. India needs to work to resolve the issues through diplomacy and mutual cooperation.
Indian blockade caused economic problems and social tensions problems as well as irritation in Nepal. Nepal had witnessed a shortage in essential supplies from India during the 2015 Madhesi blockade. China at that time had extended its help to Nepal to ease the situation.
Observation
India is treating South Asia and the Indian Ocean as its backyard with a hard-line manner and the way the Indian Pm Modi went around the region soon after his rise to power vindicates that impression. .
Now it is necessary to analyze the current situation whether growing proximity of China and Nepal is a real threat for India or it's just an overemphasized perception and if it's a new reality in triangular relations how India is going to be affected by it.
Nepalese nationalists in Nepal lauded the king for taking the country away from the Indian dependence. One can conclusively argue it was the 2015 blockade that turned Kathmandu towards Beijing.
China's deepening economic ties in South Asia – set to be further strengthened through the "One Belt, One Road" initiative – would likely be followed by closer security ties as well, despite Delhi's unease.
China hopes India can understand the pursuit of China and regional countries for common development, and be part of it. However, New Delhi doesn't share this thinking, instead seeking to balance China and overtake it. If such tendencies in India continue, China may even fight back, because it cannot digest if its core interests are violated. "This is not what we hope for, but the ball is in India's court," so reads a Chinese the commentary.
Beijing warns India of action if its interests are threatened by New Delhi's actions. China's Defence Minister and People's Liberation Army General Chang Wanquan made a rare visit to Sri Lanka and Nepal, and Chinese state media warned India that Beijing will "fight back" if Delhi interferes into China's relations with South Asian countries.
Importance of peace in Afghanistan is vital for China
There are multiple passages from Afghanistan to China, like Wakhan Corridor that is 92 km long, stretching to Xinjiang in China. It was formed in 1893 as a result of an agreement between the British Empire and Afghanistan. Another is Chalachigu valley that shares the border with Tajikistan to the north, Pakistan to the south, and Afghanistan to the west. It is referred to as the Chinese part of the Wakhan Corridor. However, the Chinese side of the valley is closed to the public and only local shepherds are allowed. Then there is Wakhjir Pass on the eastern side of the Wakhan corridor but is not accessible to the general public. The terrain is rough on the Afghan side. There are no roads along the Wakhjir Pass, most of the terrain is a dirt track. Like other passages, it can only be accessed via either animals or SUVs, and also due to extreme weather it is open for only seven months throughout the year. North Wakhjir Pass, also called Tegermansu Pass, is mountainous on the border of China and Afghanistan. It stretches from Tegermansu valley on the east and Chalachigu Valley in Xinjiang. All of these passages are extremely uncertain and rough which makes them too risky to be used for trade purposes. For example, the Chalagigu valley and Wakhjir Pass are an engineering nightmare to develop, let alone make them viable.
Similarly, the Pamir mountain range is also unstable and prone to landslides. Both of these routes also experience extreme weather conditions. Alternatives: Since most of the passages are risky for travel, alternatively, trade activities can be routed via Pakistan. For example, there is an access road at the North Wakhjir that connects to Karakoram Highway.
By expanding the road network from Taxkorgan in Xinjiang to Gilgit, using the Karakoram Highway is a probable option. Land routes in Pakistan are already being developed for better connectivity between Islamabad and Beijing as part of CPEC. These routes stretch from Gwadar up to the North.
The Motorway M-1, which runs from Islamabad to Peshawar can be used to link Afghanistan via Landi Kotal. Although the Karakoram highway also suffers from extreme weather and landslides, it is easier for engineers to handle as compared to those in Afghanistan.
China is the first door neighbor of Afghanistan having a common border. If anything happens in Afghanistan will have a direct impact on China. China has a declared policy of peaceful developments and has abandoned all disputes and adversaries for the time being and focused only on economic developments. For economic developments, social stability and security is a pre-requisite. So China emphasizes peace and stability in Afghanistan. It is China's requirement that its border with Afghanistan should be secured, and restrict movements of any unwanted individuals or groups. China is compelled by any government in Afghanistan to ensure the safety of its borders in the region.
Taliban has ensured china that, its territory will not use against China and will never support any insurgency in China. Based on this confidence, China is cooperating with the Taliban in all possible manners. On the other hand, China is a responsible nation and obliged to extend humanitarian assistance to starving Afghans. While, the US is coercing and exerting pressures on the Taliban Government to collapse, by freezing their assets, and cutting all economic assistance, and lobbying with its Western allies, for exerting economic pressures on the Taliban, irrespective of human catastrophe in Afghanistan. China is generously assisting in saving human lives in Afghanistan. Whereas, the US is preferring politics over human lives in Afghanistan.
The US has destroyed Afghanistan during the last two decades, infrastructure was damaged completely, Agriculture was destroyed, Industry was destroyed, and the economy was a total disaster. While, China is assisting Afghanistan to rebuild its infrastructure, revive agriculture, industrialization is on its way. Chinese mega initiative, Belt and Road (BRI) is hope for Afghanistan.
A peaceful Afghanistan is a guarantee for peace and stability in China, especially in the bordering areas. The importance of Afghan peace is well conceived by China and practically, China is supporting peace and stability in Afghanistan. In fact, all the neighboring countries, and regional countries, are agreed upon by consensus that peace and stability in Afghanistan is a must and prerequisite for whole regions' development and prosperity.
Shared Territorial Concern, Opposition to US Intervention Prompt Russia's Support to China on Taiwan Question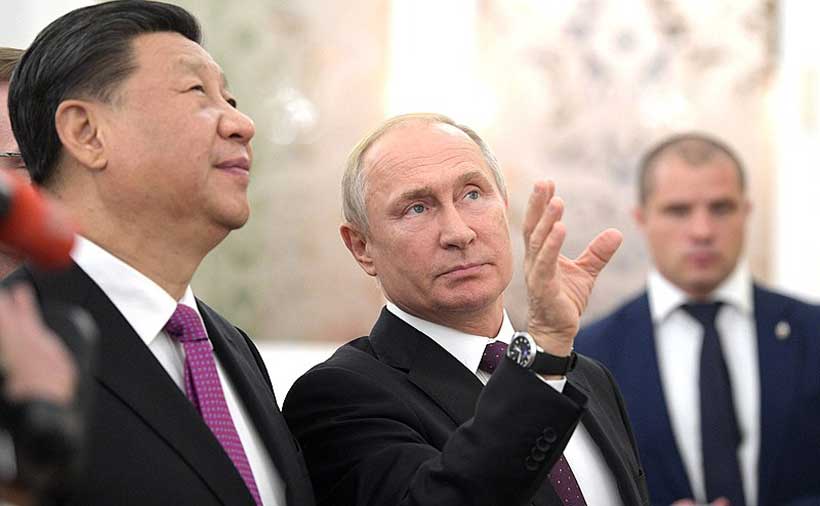 The situation around the island of Taiwan is raising concerns not only in Chinese mainland, Taiwan island or in the US, but also in the whole world. Nobody would like to see a large-scale military clash between China and the US in the East Pacific. Potential repercussions of such a clash, even if it does not escalate to the nuclear level, might be catastrophic for the global economy and strategic stability, not to mention huge losses in blood and treasure for both sides in this conflict.
Earlier this week, Russian Foreign Minister Sergey Lavrov stated that Moscow continued to firmly support Beijing's position on Taiwan as an integral part of China. Moreover, he also underlined that Moscow would support Beijing in its legitimate efforts to reunite the breakaway province with the rest of the country. A number of foreign media outlets paid particular attention not to what Lavrov actually said, but omitted his other remarks: the Russian official did not add that Moscow expects reunification to be peaceful and gradual in a way that is similar to China's repossession of Hong Kong. Many observers of the new Taiwan Straits crisis unfolding concluded that Lavrov's statement was a clear signal to all parties of the crisis: Russia would likely back even Beijing's military takeover of the island.
Of course, diplomacy is an art of ambiguity. Lavrov clearly did not call for a military solution to the Taiwan problem. Still, his remarks were more blunt and more supportive of Beijing than the standard Russia's rhetoric on the issue. Why? One possible explanation is that the Russian official simply wanted to sound nice to China as Russia's major strategic partner. As they say, "a friend in need is a friend indeed." Another explanation is that Lavrov recalled the Russian experience with Chechnya some time ago, when Moscow had to fight two bloody wars to suppress secessionism in the North Caucasus. Territorial integrity means a lot for the Russian leadership. This is something that is worth spilling blood for.
However, one can also imagine that in Russia they simply do not believe that if things go really bad for Taiwan island, the US would dare to come to its rescue and that in the end of the day Taipei would have to yield to Beijing without a single shot fired. Therefore, the risks of a large-scale military conflict in the East Pacific are perceived as relatively low, no matter what apocalyptic scenarios various military experts might come up with.
Indeed, over last 10 or 15 years the US has developed a pretty nasty habit of inciting its friends and partners to take risky and even reckless decisions and of letting these friends and partners down, when the latter had to foot the bill for these decisions. In 2008, the Bush administration explicitly or implicitly encouraged Georgian leader Mikheil Saakashvili to launch a military operation against South Ossetia including killing some Russian peacekeepers stationed there. But when Russia interfered to stop and to roll back the Georgian offensive, unfortunate Saakashvili was de-facto abandoned by Washington.
During the Ukrainian conflicts of 2013-14, the Obama administration enthusiastically supported the overthrow of the legitimate president in Kiev. However, it later preferred to delegate the management of the crisis to Berlin and to Paris, abstaining from taking part in the Normandy process and from signing the Minsk Agreements. In 2019, President Donald Trump promised his full support to Juan Guaidó, Head of the National Assembly in Venezuela, in his crusade against President Nicolas when the government of Maduro demonstrated its spectacular resilience. Juan Guaido very soon almost completely disappeared from Washington's political radar screens.
Earlier this year the Biden administration stated its firm commitment to shouldering President Ashraf Ghani in Afghanistan in his resistance to Taliban advancements. But when push came to shove, the US easily abandoned its local allies, evacuated its military personal in a rush and left President Ghani to seek political asylum in the United Arab Emirates.
Again and again, Washington gives reasons to conclude that its partners, clients and even allies can no longer consider it as a credible security provider. Would the US make an exception for the Taiwan island? Of course, one can argue that the Taiwan island is more important for the US than Afghanistan, Venezuela, Ukraine and Georgia taken together. But the price for supporting the Taiwan island could also be much higher for the US than the price it would have paid in many other crisis situations. The chances of the US losing to China over Taiwan island, even if Washington mobilizes all of its available military power against Beijing, are also very high. Still, we do not see such a mobilization taking place now. It appears that the Biden administration is not ready for a real showdown with Beijing over the Taiwan question.
If the US does not put its whole weight behind the Taiwan island, the latter will have to seek some kind of accommodation with the mainland on terms abandoning its pipe-dreams of self-determination and independence. This is clear to politicians not only in East Asia, but all over the place, including Moscow. Therefore, Sergey Lavrov has reasons to firmly align himself with the Chinese position. The assumption in the Kremlin is that Uncle Sam will not dare to challenge militarily the Middle Kingdom. Not this time.
From our partner RIAC
Russia-Japan Relations: Were Abe's Efforts In Vain?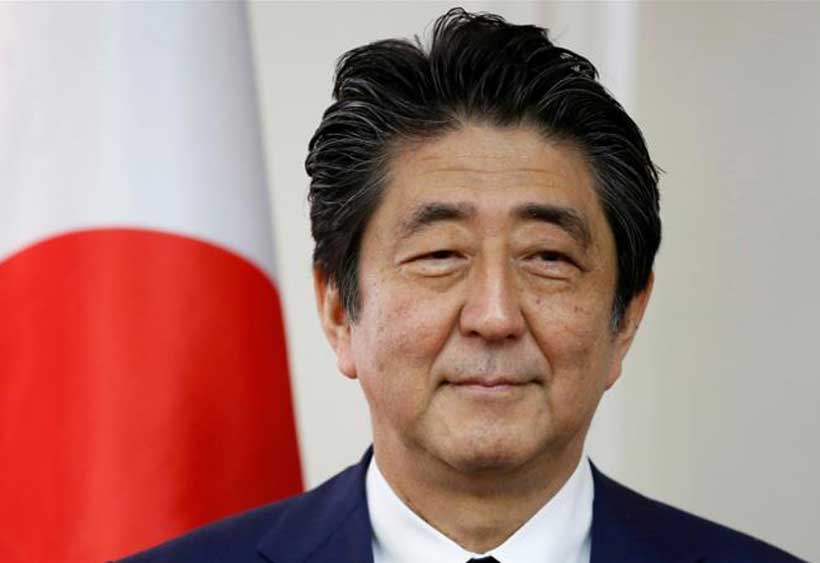 Expanding the modest elements of trust in the Japan-Russia relationship, talking through reciprocal concerns before they lead to conflict, avoiding bilateral incidents, and engaging in mutually beneficial economic cooperation is the way forward.
One year after the end of Shinzo Abe's long period of leadership, Japan has a new prime minister once again. The greatest foreign policy challenge the new Japanese government led by Fumio Kishida is facing is the intensifying confrontation between its large neighbor China and its main ally America. In addition to moves to energize the Quad group to which Japan belongs alongside Australia, India, and the United States, U.S. President Joe Biden's administration has concluded a deal with Canberra and London to provide Australia with nuclear-powered submarines which in future could patrol the Western Pacific close to Chinese shores. The geopolitical fault lines in the Indo-Pacific region are fast turning into frontlines.
In this context, does anything remain of the eight-year-long effort by former prime minister Abe to improve relations with Russia on the basis of greater economic engagement tailored to Moscow's needs? Russia's relations with China continue to develop, including in the military domain; Russia's constitutional amendments passed last year prohibit the handover of Russian territory, which doesn't bode well for the long-running territorial dispute with Japan over the South Kuril Islands; and Russian officials and state-run media have been remembering and condemning the Japanese military's conduct during World War II, something they chose to play down in the past. True, Moscow has invited Tokyo to participate in economic projects on the South Kuril Islands, but on Russian terms and without an exclusive status.
To many, the answer to the above question is clear, and it is negative. Yet that attitude amounts to de facto resignation, a questionable approach. Despite the oft-cited but erroneous Cold War analogy, the present Sino-American confrontation has created two poles in the global system, but not—at least, not yet—two blocs. Again, despite the popular and equally incorrect interpretation, Moscow is not Beijing's follower or vassal. As a power that is particularly sensitive about its own sovereignty, Russia seeks to maintain an equilibrium—which is not the same as equidistance—between its prime partner and its main adversary. Tokyo would do well to understand that and take it into account as it structures its foreign relations.
The territorial dispute with Russia is considered to be very important for the Japanese people, but it is more symbolic than substantive. In practical terms, the biggest achievement of the Abe era in Japan-Russia relations was the founding of a format for high-level security and foreign policy consultations between the two countries. With security issues topping the agenda in the Indo-Pacific, maintaining the channel for private direct exchanges with a neighboring great power that the "2+2" formula offers is of high value. Such a format is a trademark of Abe's foreign policy which, while being loyal to Japan's American ally, prided itself on pursuing Japanese national interests rather than solely relying on others to take them into account.
Kishida, who for five years served as Abe's foreign minister, will now have a chance to put his own stamp on the country's foreign policy. Yet it makes sense for him to build on the accomplishments of his predecessor, such as using the unique consultation mechanism mentioned above to address geopolitical and security issues in the Indo-Pacific region, from North Korea to Afghanistan. Even under Abe, Japan's economic engagement with Russia was by no means charity. The Russian leadership's recent initiatives to shift more resources to eastern Siberia offer new opportunities to Japanese companies, just like Russia's early plans for energy transition in response to climate change, and the ongoing development projects in the Arctic. In September 2021, the annual Eastern Economic Forum in Vladivostok did not feature top-level Japanese participation, but that should be an exception, not the rule.
Japan will remain a trusted ally of the United States for the foreseeable future. It is also safe to predict that at least in the medium term, and possibly longer, the Russo-Chinese partnership will continue to grow. That is no reason for Moscow and Tokyo to regard each other as adversaries, however. Moreover, since an armed conflict between America and China would spell a global calamity and have a high chance of turning nuclear, other major powers, including Russia and Japan, have a vital interest in preventing such a collision. Expanding the still very modest elements of trust in the Japan-Russia relationship, talking through reciprocal concerns before they lead to conflict, avoiding bilateral incidents, and engaging in mutually beneficial economic cooperation is the way forward. The absence of a peace treaty between the two countries more than seventy-five years after the end of the war is abnormal, yet that same unfinished business should serve as a stimulus to persevere. Giving up is an option, but not a good one.
From our partner RIAC