The Perils of President CEO: 7 Reasons Why Business Icons Don't Make Great Presidents
Let us first start with this declaration: this is not a diatribe against Donald Trump. Rather, it is a tsk, tsk, tsk to the American people for not being careful about what they wish for. For years, if not decades, we have heard how much better off the country would be if the people would only elect an accomplished CEO as president.
This is what we need, so I was told. A CEO would know how to fix things, get things done, and not deal with the ridiculousness, so I heard. I always felt this inflated optimism was dangerously misplaced, but not because of any specific CEO that might become president. Rather, because I was wary that the people were misreading the fundamental characteristics of most super-alpha CEOs, which are actually mismatched with the necessary character qualities of a great president. Since the first year of the current President CEO seems to be showing this wariness to be well-founded, I thought it might be worthwhile to make explicit just what this mismatch is and why. I therefore offer seven simple axioms that explain why any business-tycoon-turned-president in the 21st century might be fated to be a completely ineffective and irrelevant chief executive. In this case, it isn't so much about the person as it is about the culture:
1."Yes" people problems
Despite what many CEOs will tell you on the lucrative rubber-chicken public speaking/inspiring leadership book tour circuit, the reality is CEOs have a notorious reputation for being extremely thin-skinned. This reputation manifests itself in two primary ways: in their heart of hearts, CEOs don't truly value being directly challenged or questioned and therefore surround themselves more with people who will affirm their opinions rather than confront them. In the corridors of executive political power these two things are disastrous. Modern American politics has evolved to the point where the Presidency has almost no veneration whatsoever. As a result, media and social media can be intensely vicious in their criticisms. Trying to counter that by surrounding yourself with "yes" people only exacerbates problems, rather than resolving them.
2.Style over substance
The actual details of being President of the United States tends to be rather tedious, even boring, requiring tons of study time, briefing time, meeting time, etc, etc, etc. This is quite the opposite of the corporate atmosphere preferred by CEOs, who like being able to sketch out the rough details of the big picture and then let the senior executive staff flesh out the explicit parameters of making that picture a reality. Presidents are often anally fastidious and meticulous, wanting to get down in the weeds of policy far beyond a normal human capacity. CEOs decidedly do not seek that unique bureaucratic hell that is quite innate to Washington DC.
3.Tighter tip of the pyramid
While most presidents have not copied the amazing 'Team of Rivals' model utilized by Lincoln (where he literally laced his Cabinet with opponents and critics simply because he believed in their talent and their dedication to the country, if not necessarily to him personally), they nevertheless have always tried to build a Cabinet full of talented people whose talent would be largely unquestioned. In many cases, given a two-term President, the people come to expect his successor to emerge from that team, so highly vetted and accomplished they should be. Thus, the top of a presidential pyramid has a much broader top, more convex than pointed, allowing other talented people to be very near the summit of the structure. The top of the CEO pyramid is the tip of the spear. While having a talented executive team is important, it is not nearly as close to the very top as in the White House, where the President is going to be quasi-grooming his/her successor if/when he leaves the position. A CEO is much more of a lone wolf than a president could ever hope to be.
4.Dominance over compromise
This is one of the biggest differences. While some politicians might argue today that compromise is weakness, the reality of presidential politics inevitably involves an ability to not just accept compromise, but be the innovator that initiates it. The CEO environment often takes compromise only as a last-ditch, only-way-to-salvage-the-deal measure, and even then, takes it reluctantly. More preferable to compromise as strategy is old-school dominance: a take-no-prisoners, hear-the-lamentations-of-the-woman-and-children approach that will place the CEO and the company at the top of the mountain with no questioned rivals in view. Do not mistake this as arguing a President cannot be strong: it is just that in politics strength is often measured by how well you can accomplish your goals while still building bridges, not by how much devastation you leave behind in your wake. CEOs conquer. Presidents construct.
5.Selfish over selfless
This is a simple but profound differentiation between the bottom lines of politics and business. No matter what anyone tries to argue in terms of corporate philanthropy, the job of a CEO is to ensure profit, raise stock value, and depress the competition. It is an inherently selfish endeavor justified by the perceived glory of the end results. The job of President is not only selfless, more often than not in the modern world, it can seem thankless. The best presidents are ones not motivated by personal desire or striving for individualistic gain. As president, you are meant to be the literal embodiment of the hopes and dreams of all of America's diverse population. Selfish motives, therefore, spell doom.
6."Schmoozing" is not diplomacy:
CEOs are famous for working a room. The mistaken assumption is that what it takes to work a boardroom or business environment is perfectly synonymous with the skills required to perform diplomacy. These skills are not the same at all. In fact, stories are legion of just how poorly 'insincere' communicators fare in diplomatic corridors. Photo ops are nice and make for great media. But they rarely turn into actual policy achievement, peace declarations, or conflict resolutions, which are the lifeblood and true purpose of diplomacy. Thus, experience in CEO 'glad-handing' is not the ideal training ground to become the Commander-in-Chief and handle critical life-and-death situations that often face that office.
7.The country is NOT actually a corporation
This might be the hardest axiom for people to accept. Since politicians in general are held in such low regard today and since politics are considered by many to be a major part of the country's problems rather than its solution, I can understand why so many want the 'outsider-ness' of a non-politician business icon to lead the country. So yes, while it's always about the economy and jobs often matter more than anything else (aside from security), the reality is the running of a country is so much more than the decision-making calculus of a corporation. Side issues and multiple layers of complexity force a president to have to think far beyond just single-item issues or quick and convenient solutions. The interdependent interconnectivity of a country, across economics, defense, social welfare, health, and the environment (just to name five out of hundreds), means that the president cannot just look to address problems from a bottom-line-what-is-the best-profit-margin result. Largely because that result will only be approved by a small segment of society and rejected by huge swaths of the other segments. So, while admittedly trite and catchy, treating the country like a corporation from the highest office in the land is actually the worst strategy to employ if interested in having a healthy, happy, and safe nation.
So, there you have it. Seven reasons why a President CEO is perhaps destined to create an ineffective and uninspiring presidency. Keep in mind these seven reasons apply to the sub-type 'CEO.' It does not take into consideration a specific CEO who may happen to be president at the moment. But if you take these general explanations and apply them to a specific case study, it may just help you understand why these first nine months of 2017 have been so uneven, so inconsistent, and so haphazard. In some ways, it was inevitable and only the American people have themselves to blame.
Trump Lost, Biden Won. Is Joe Biden's presidency a signal towards Obama's America?
Greek statesmen, Pericles once said, "Just because you don't take an interest in politics doesn't mean the politics won't take interest in you". The same is the case of United States politics which knowingly or unknowingly has an impact on world politics. That is why the result of the US elections are of great interest to states across the world. Although, for the United States, the goal is to maintain American primacy, to see a world in which the United States can use its predominant power to get its way, regardless of what others want. However, it is a fact that the political landscape of the United States has mostly been dominated by two parties, Republicans and Democrats, who not only differ in their ideas, policies, priorities but also in their approaches towards addressing the key issues facing the country. 
Comparing the two, we see the Republicans are more conservative in their approach as compared to the liberal Democrats. Therefore, the recent election in the US (2020), with Biden (Democrat) won and trump (Republican) lost is also a signal towards a changed approach in many issue areas The focus is to see, whether the new President, Joe Biden who remained the 47th vice president during Obama's administration for eight long years is going to follow the same lines as Barack Obama and whether he going to reverse the policies of Donald Trump?
Looking at first the climate change issues, President Joe Biden's plans to tackle it seems more ambitious than any of the US presidential candidates so far. Biden during his presidential campaign proposed $2trillion over four years to significantly escalate the use of clean energy in transportation, electricity and building sectors. His public health and environment platform planned the establishment of a climate and environmental justice division. He further intends to make the US electricity production carbon-free by 2035 with achieving net-zero emissions by middle of the century. Apart from all these, the most noticeable is President Joe Biden's promise to reverse Trump's plan to exit from the Paris climate agreement that was signed back in 2016 under Obama's administration.
As Joe Biden in response to the former President, Donald Trump's unilateral withdrawal from the agreement on 4th-Nov 2020, tweeted "Today, the Trump Administration officially left the Paris Climate Agreement. And in exactly 77 days, a Biden Administration will rejoin it." He further stated"Reversing the decision would be one of my first acts as president". This is exactly what happened as Joe Biden's first act in the Oval Office was his signing an executive order to have the United States rejoin the Paris climate agreement.  Thus, while Trump has taken a strident anti-climate approach, President Joe Biden decision shows his intentions to bring back the policies of Obama towards climate change. 
Considering the health sector, we again find difference in approaches of Joe Biden and Donald Trump, yet similarity between Biden and Obama. As, President Joe Biden in his presidential campaign speech in Lancaster on June 25, 2020 defended the first American healthcare law also known as the Affordable Care Act or Obamacare that was initiated by Obama's administration. He stated, "I'm proud of the Affordable Care Act. In addition to helping people with pre-existing conditions, it delivered vital coverage for 20 million Americans who did not have health insurance". This depicts President Joe Biden's plans to restore Obama's health care policies. 
America is known as the land for all, a land of cultural diversity, but we have seen with Donald Trump coming to power, the immigration rules became very strict as he imposed restrictions on foreigner's visits to the US. An example of this is Trump's first Muslim travel ban announced on January 27, 2017, whereby five Muslim-majority countries, including Iran, Libya, Somalia, Syria, and Yemen, were banned from traveling to the United States. Trump stated, the act is needed for national security and to save the country from terrorism. However, this discriminatory act was opposed by ex-President Obama, who in 2016, stated: "America was a country founded on religious freedom. We don't have religious tests here". 
This is what President Joe Biden also believes in, as he called Trump's actions on immigration a pitiless assault on American values. On November 8, 2020 during the presidential campaign, he said,"My administration will look like America with Muslim Americans serving at every level," and "on my first day in office I'll end Trump's unconstitutional Muslim ban."So, President Joe Biden did what he said, as on his first day in office he signed 17 executive orders, memorandums and proclamations, including orders to rejoin the Paris Climate Accord and end the Muslim ban. 
Then racism that increased in the US under former President Donald Trump is now challenged by President Joe Biden as he came up with a very different idea just like Barack Obama's notion of "A more perfect Union". Example of which is Kamala Harris, who became the first black Asian America woman vice-president in American history. More can be seen by Joe Biden giving credit to African Americans for helping him win the election. So, his presidency is seen as a sign of hope to end racism in the country. 
Moving further, we know globalization has cut the long-distance short, it has made countries more interconnected in all aspects, especially economic. To name a champion of globalization, obviously no other than the USA comes into the mind of every single person. Under the administration of Obama, we have seen the US convening the G-20 summit, introduced macro-economic policies, signed Trans pacific partnership, and much more. However, the question is, whether the US is going to retain this all under Joe Biden's presidency? What would be his approach towards the ongoing US-China trade war?
President Joe Biden from the very start has focused on rebuilding the domestic economy, as the slogan 'Build Back Better'. Therefore, he clearly stated that the US will not enter any international trade deals unless the domestic concerns of labor and the environment are fully addressed. Moreover, looking at the US-China trade war, which started back in 2018 when the Trump administration imposed tariffs on Chinese goods worth more than $360bn, we don't find much difference except the tactics. As Joe Biden too in his presidential campaign accused China of violating international trade rules, subsidizing its companies, and stealing U.S. intellectual property. He promised to continue with Trump's heavy tariffs on Chinese imports, but while Trump did this all unilaterally, Biden would continue it together with the allies.
On issues related to national security, we again find President Joe Biden's approach a bit different from that of Donald Trump. Considering the Joint Comprehensive Plan of Action (JCPOA) or p5+1 deal that was signed between Islamic Republic of Iran and 5 permanent members of UNSC along with Germany. It imposed several restrictions on Iran in exchange for sanction reliefs and was achieved by Obama's administration under his "constructive engagement policy"in 2015 But Trump smashed it by calling it a historical blunder and in 2018 under his "Maximum pressure policy" pulled the USA out of the deal and reinstated sanctions. Iran too after the withdrawal of US from JCPOA and upon Iran Revolutionary Guard Corp (IRGC) commander Qasim Sulemani killing by the US airstrike announced that it no longer adheres to the 2015 Nuclear Deal. 
Now, the hope is President Joe Biden, as he stated in his presidential campaign that the "maximum pressure" policy has failed, emphasizing that it led to a significant escalation in tensions, and that Iran is now closer to a nuclear weapon than it was when Trump came to office. Therefore, he pledged to rejoin the nuclear accord if Iran returns to strict compliance. Here again it shows President Joe Biden's intention to follow Obama's approach of constructive engagement towards Iran. 
When it comes to Afghanistan, Trump decided to end the endless war in Afghanistan by having a peace agreement with the Afghan Taliban, according to which the US will withdraw all its troops from Afghanistan. However, Joe Biden has not taken any clear decision on it yet. But he is under pressure as the Taliban wants the new president to follow the same peace accord achieved by the Trump administration. Yet, the Afghan president, Ashraf Ghani has requested President Joe Biden to rethink the Afghan peace deal. Therefore, it is too early to say what Biden would do.
To sum up, the 78 years old Joe Biden who has smashed the election records by securing more votes than any presidential candidate in the history of United States elections, he has not only raised high expectations, but there are numerous challenges on his way as well. This is because his policies would now be a center of focus for many. In most of the issue areas, we see President Joe Biden reversing the policies of Donald Trump and following the path of Obama's Administration. Something which he promised during his presidential campaign as he said to take the country on a very different path from what it has been in the past four years under former President Donald Trump's administration. However, it's just the start of a new journey for America and the future decisions by President Joe Biden will uncover a lot more
How Uncle Sam views the world by 2040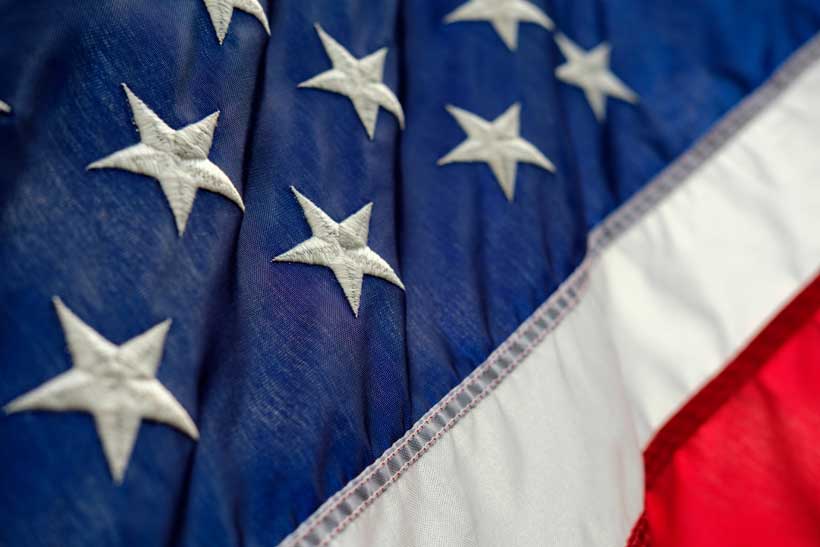 How the US is seeing the future world is revealed in a recent report, Global Trends 2040: A More Contested World, published by the National Intelligence Council of the US. This report of political, social and economic estimates is prepared through an integrated process for every incoming President of the USA. For Biden, the report was published in March this year. The world, its politics, economics and societies, is going to change under the forces stemmed in changes in demographic modalities, environmental fluctuations, economic preferences and technological transformations. These together are going to impact on societies, states and international systems which would end in sketching five different futures of the world. Uncle Sam seems to be shaking the world, and this time even more intensely.
Starting off how the forces will interact and intersect, it all begins with the changes in demographics. The developed economies are aging bringing a global slow economic growth whereas the contracting working age will weigh on the economies of these developed countries as Japan and South Korea will reach the median age of 53 and Europe the median age of 47 by 2040. On the other side, in developing countries the converse will be happening as Sub Saharan Africa will reach median age of less than 15 years whereas Pakistan, Egypt and Afghanistan will reach the median age of 30 years. This seems opportunity but these economies will be challenged to meet the demands of the growing working age populace in their economies with the slow global economic growth remaining constant dragging the societies into social volatilities while testing the performances of states too.
The forces of environment will leave no country unaffected especially the developing countries that lack in adaptations skills and technologies. The occurrence of heat waves, melting of Arctic, land degradation, water misuses, food insecurity, loss of biodiversity, rising sea levels and pollution will erode the 'human security' while affecting states and societies, politics and economics coequally. For curtailing environmental threats, countries may apply geoengineering by interacting with the natural system of earth to counteract threats of climate change like releasing the sun's energy back into space through Solar Radiations Management or Stratospheric Aerosol Injection spraying to cause global dimming. The developed countries especially US and China will see suspicions on sincerely working on environmental threats as this would require economic sacrifices.
In the sphere of Economics, the national debt management will push countries to avoid funding on the issues of environment as they will already be pressed hard for matching the needs of the growing demands of their elderly and younger populations alike. Covid 19 has already left indelible imprints on the economies of the world especially the developing countries two fifths of which, according to 2019 IMF assessment, were at debt distress. Automation and rapidly growing AI will reduce 9 percent global jobs and transform one third by 2040 while at the same time creating massive new technology and automation stemmed jobs which will test the states adaptability to manoeuvring technology. This will have disproportionate effect across the countries and regions. The element of Superstar firms, the new multinationals, will critically affect world economies and make definitive inroads in the affairs of politics.
The technological forces will surpass all other forces in intensity especially with the significant rise of AI and Biotechnology. The US-China rivalry in this sphere will be rampant. AI will disrupt global current workforce while also creating new dimensions of labor compelling the countries to remodel their working force structures. The application of AI in warfare will be on the rise and will be adding a new element to the geopolitical dynamics. AI is well positioned to fly and reach space which will turn the space diplomacy in new form and bring the two global rivals face to face. AI will siphon out the human element of emotions in making decisions having social effects.
As these forces interact, world will see five possible scenarios in which the first three are the prominent.
In the first scenario, it will the US and allies led democracy which will manipulate the world. Being democratic, there will be more space for innovation and the rise of technology with robust public private partnerships will prosperously affect economic growth of the countries. This will enable the states to be responsive to their people's needs while the same time making adaptations unlike in the repressive regimes of Russian and China whose policies will let them on steady decline.
In the second scenario, it will be China which will be mastering the world arena but not exactly acting like leading it due to its inherent repressive dynamics. This will happen on account of failure of international organizations with least interest paid to them by the major powers. The factors of high national debt, the costs of caring for aging populations, and hazardous environmental occurrences will havoc states' budgets and keep them away from spending on education, infrastructure, and scientific research. In these circumstances due to the integrally centralist and controlled Chinese centralism will help China gain global attention through its global infrastructure packages and other initiatives. Many countries will thus tilt to the Chinese sidelines.
In the third effectual scenario, it will be a contested coexistence of US and China which will emerge. This will be based on shared economic and growth preferences and agreements.
Much of what is stated in the report must be happening in the world ahead but much of what is left unstated is more critical. Summed up, there will be more instability, pandemics, economic recessions, state conflicts and disorders in the five different worlds that lay ahead.
Understanding Ronald Regan's approach to the Cold War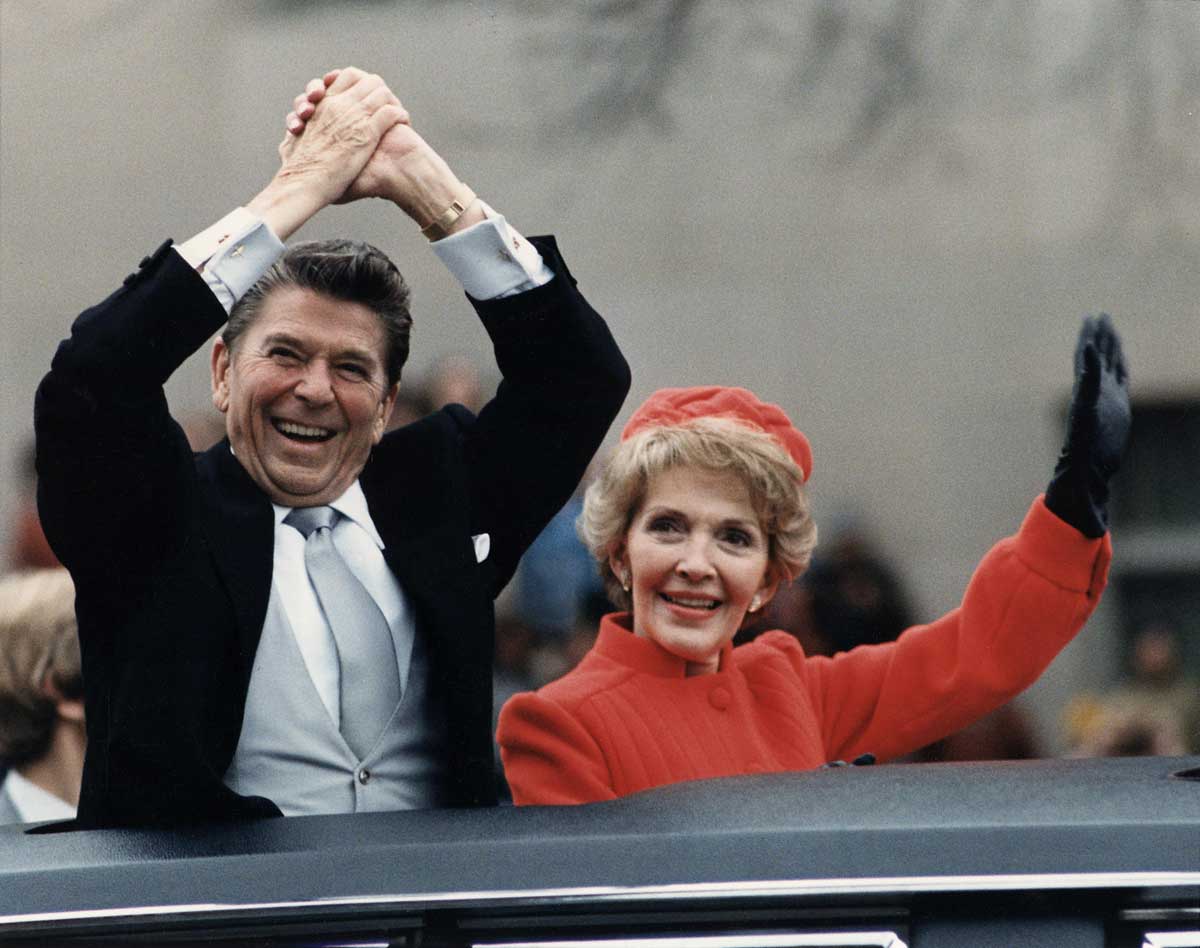 President Ronald Reagan's ascendency in the political hierarchy of the United States, ending in him becoming the President is often regarded as a triumphant victory by American conservatives. His conception of the world order, domestic and international relations show a reflection of a conservative understanding of issues. His legacy as president remains as having effectively brought down the Soviet Union and the threat of Communism. His policies towards the Soviet Union have a transformative nature, as his understanding and approach to US-Soviet relations changed radically after his first term. Though being a staunch Anti-communist and regarding the Soviet Union as an "evil empire", he sought to ensure that America and its idea of a "Free World" prevailed and later on, that the two most significant military powers would reach common ground in order to make peace more sustainable.
In studying his approach to tackling the Soviet threat, it's important to first understand the correlation between the policies adopted by previous administrations and Reagan's own pursuit of defeating the Communist threat which at the height of the Cold War, threatened to spill into a full-scale conflict between the two regional hegemons. Previous administrations had traditionally approached the threat posed by the Soviet Union with a policy of preventing the collapse of European allies at the hands of the Soviet Union. This included stymieing the spread of Communism across the world and the consistent development of Ballistic missiles in order to deter a Soviet military advance into Europe by providing a "nuclear umbrella" to European Allies. Before the Reagan administration this policy was in large part accepted as the means through which the Soviet threat could be effectively challenged. President Reagan followed a similar policy by pursuing aggressive military buildup and focusing on development of a vast range of ballistic missile platforms which would act as a comprehensive deterrent in preventing the Soviet decision-making elite to pursue a path unacceptable to US strategists (ARBATOV 2019). Being disillusioned with the far left, his opinions and campaign slogans had strong ideological underpinnings which would later on influence his dealings with the Soviet Union.
The changes in Reagan's policy weren't without the influence of another very important personality, Mikhail Gorbachev. The Soviet leader's role in Reagan's change in policy from antagonism to rapprochement is widely claimed by academic scholars as a major contributing factor for the rethink in Reagans approach to Communist Soviet Union. Gorbachev's revolutionary approach to International Relations was followed by America's "reactionary response" in the shape of pursuance of arms control and softening of political rhetoric (Fischer 1997). Ronald Reagan second term in office was marked by a change in his policy of pursuing aggressive development of arms and making space-based missile defense systems having the capability of destroying incoming Soviet missiles. The Strategic Defense Initiative was seen by many in the Soviet ranks as a dangerous escalation of arms race which had the potential of transforming into military conflict. (Britannica, T.Editors of Encyclopaedia 2021). Seeing and acknowledging Gorbachev's new approach as "revolutionary" President Reagan sought to rely on an intense sustained engagement with the Soviet leader in order to achieve what his previous approach had failed to do (Talbott 2004).
Mikhail Gorbachev's approach to the subject of foreign policy was based on establishing relations with the west and a recalibration of ties with the United States. At the time of the Cold War a large part of the effort by the two nations was to prevent the other state from gaining a definitive edge in the area of technology, military and nuclear weapons. Apart from the ideological conflict the Cold War witnessed many states in the world becoming the conflict grounds in which the US and USSR sought to establish their control and influence. Mikhail Gorbachev's arrival into the political spectrum and pursuing a policy of peace and prevention of creation of arms was in large part influenced by the domestic environment of his country. The Soviet Union after Brezhnev had a weakened economy due to extensive spending building and maintaining large military industries and sophisticated missile delivery and defense systems. The Russian political elite largely dominated by Russians. Gorbachev's "restructuring" in order to improve the economic conditions of the state was also followed by a rethink at the foreign policy front. In his famous interview at Harvard University he described how the conditions of repression, arrests and suppression of critical voices against the state were silenced. This led to perestroika which gained support from the Russian masses. (The Harvard Gazette 2004).
The question as to the extent to which the effect of President Reagan and Gorbachev's relationship caused "reversal" of US foreign policy with regards to the Soviet Union should be considered through different metrics. Firstly it's important to study how the "Reagan doctrine" which formulated the plan of tackling soviet expansionism into countries across the globe evolved during the time of Reagan's Presidential terms. Ronald Reagan's doctrine was a shift from previous administrations approach to the Soviet threat. In what was previously termed as "containment" of Soviet expansionism, Reagan's approach constituted of a "roll back" of Soviet expansionist forces across the world. From "Afghanistan to Nicaragua" Reagan's approach was an active effort to subdue Soviet expansionist forces seeking to gain a foothold in important areas such as South Asia and Central Americas. (US Department of State archive 2001). While toning down the harsh rhetoric and signing important arms control treaties, US efforts to prevent Soviet expansionism continued despite a thaw in relations and a warm cordial relationship between the two world leaders.
Reagan's original agenda of an aggressive military buildup and development of ballistic missiles saw a reversal during his second term. Both leaders sought to control the arms race and roll back on the creation of such weapons. The Strategic Arms Limitation Treaty (SALT-1) and other similar treaties was a 'break away' from Reagan's original doctrinal approach. Gorbachev's willingness to engage in talks was what initiated this change. What is also interesting to note is that despite belonging to radically different ideologies, both leaders shared a similar view on important matters. This is significant as both leaders expressed the desire to regulate arms control and to promote peace.
Another important element is the Soviet invasion of Afghanistan which saw an all-out Soviet effort to establish control over the region and reach the warm waters of the Arabian sea. The United States, eying an opportunity and realizing the threat of a possible soviet hold of South Asia, actively supported the Afghan Mujahedeen. Through Pakistan, the US pivotal role resulted in the Soviet forces failing to defeat the guerrilla forces despite huge numbers of troops and highly sophisticated weapon systems. This costly conflict was to prove detrimental to Soviet morale and the economy. After having effectively taken over, Gorbachev became heavily involved in restoring the economy and control over the production of arms between the United States and the Soviet Union. Gorbachev sought to move away from previous Soviet leaders doctrines and open diplomatic channels which would result in the final culmination of the Cold War.
President Ronald Reagan's presidency was marked with a significant contrast in approaches to the Soviet threat. Having become president, his strong ideological standpoints were the driving forces behind his policies. With the Soviet Union, Reagan's original approach was that of confronting, condemning and a protectionist mindset. Being a vocal proponent of American values of free speech, liberty and democracy his political campaigns to his televised addresses portrayed the Soviet Union as the principals threat to the very principals that America stood for. Like previous administrations, combating soviet expansionism and attaining global hegemony were prized objectives which defined much of US policies during the first term of President Reagan. His second term however saw a 'shift' in part of Reagan's understanding of greater and more pressing issues at hand which demanded attention. Having originally promoted military spending and development of sophisticated missile weapon systems, Reagan's view changed by the coming of Mikhail Gorbachev.
Both leaders, seeking initially to control production of arms, sought other means to create an environment more conducive for peace. While motivations differed, there was consensus between the two leaders on important matters which made diplomatic summits productive and resulted in many arms treaties. Both leaders established a relationship of trust and warmth which had largely been unseen since the start of the Cold War. These meetings were then followed by confidence building measures and trips to respective capitals which allowed a further thaw in the relations. Despite continued conflict in other states, both leaders relationship saw a significant reversal in the policies of US under the Reagan administration.