Goods and Services Tax (GST), India: A Dangerous Domino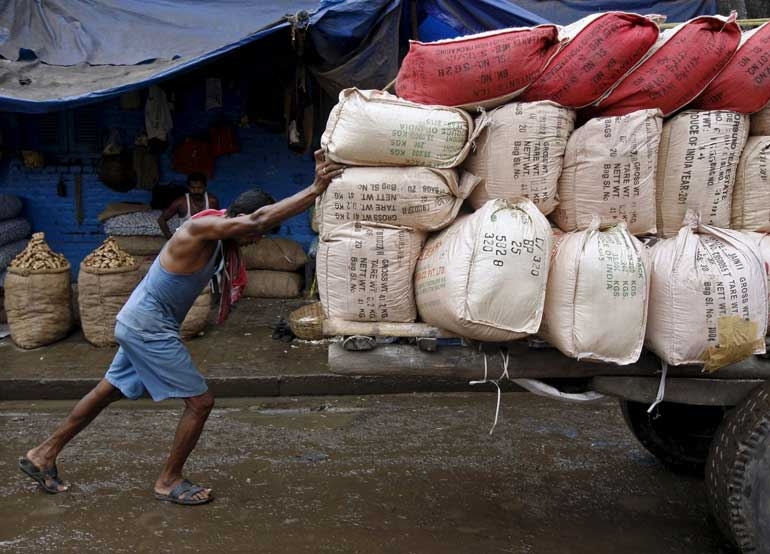 Government loves taxation; the citizens, justifiably, loathe it with a passion. Parting with one's hard-earned money, which will be pressed towards lofty goals and unfeasible projects, hardly gets people's cheers.
India is infamous for its Byzantine system of multiple taxes on consumption: value-added tax (VAT), Octroi, cess, excise duties, a hefty customs duty, and sales tax. In 2017, the Modi administration undertook the task to take to consummation a long-standing endeavor to subsume different taxes into a transparent, unevadable, convenient, nationwide, single tax.
And so they did! On July 1, 2017, Indian Prime Minister, Narendra Modi, rolled out the goods and services tax (GST) to replace all existing taxes at the central (federal), state, and local level. The new tax reform, a surrender of taxation powers by the states to the center, promised to mop up leakages in the tax collection under the old system and boost government revenues through collecting taxes at the consumer end, thus, casting a wider net to cover the massive informal economy of India.
The deal was bittersweet, as it led to the states losing autonomy to design their own tax systems, while on the other hand receiving assurances of a steady allocation in the tax revenues collected at the center.
The reception of GST was a mixed bag, with the opposing coalition in the legislature boycotting the rollout ceremony, political pundits and media gurus casting doubts on its success, rumor-mongering on social media, and a state of panic and doom in the minds of the citizenry.
Predictably, Prime Minister Modi, in his usual smug demeanor and insufferably professorial manner of speaking, at the launch event talked up the GST, drawing equivalencies between the tax reform and historic events like the Declaration of Independence and installation of the Constitution. A religious reference was thrown in for good measure.
GST isn't a panacea for India's economic ailments. Quite the contrary, it will raise difficulties that could undercut free market principles, choke small-scale enterprises, stifle entrepreneurship, and throw cold water on industrialization in India.
GST subtly affects the feedback mechanism in the political governance of a federal republic like India. As the new tax elbows out scores of made-to-order and customizable tax systems of different states and union territories, it concentrates much of the economic decision-making in the hands of the central government, thus, widening the messaging gap between the citizens and the representatives.
It will be near impossible for the states to influence demand and consumption of goods and services through changing the tax rate. Also, a steady flow of tax revenues from the center to the states will make the latter less cognizant of people's feedback on public goods, resulting in poor services.
It seems like India's bureaucratic boffins threw the merits of diversity to the wind, a tenet that is peddled out every once in a while to hold together the fractious society. Diversity in taxation across state lines creates a competitive economic environment in which state heads have to work to attract businesses. For businesses, especially startups, there is a wide range of options to pick from.
States, as a result, function as laboratories where different economic policies play out and the ones that produce a business friendly environment and steady growth are duplicated elsewhere.
A single, centralized tax system undercuts the economic diversity and disables competition and free markets, something that developing nations ought to get hold of, if they are earnest about progress and growth.
Under GST, the definition of small and medium enterprises (SMEs), based on turnover, has been narrowed, thus, expelling many SMEs from the tax benefit cover. SMEs form the dominant share of most OECD economies around the world, where they are responsible for job creation, innovation, and becoming indispensable links in the supply chains of larger firms.
This cannot be any truer for an economy like India, where the informal sector makes for a substantial share of the GDP and employs a large number of semi-skilled and unskilled workers.
Despite being hailed as a transparent and streamlined tax system, the implementation of GST means that employers will have to go through a steep learning curve, trying to learn the ropes of the new system. Not only does this present an opportunity cost (a one-off), it is touted that legal compliance will cost business owners a substantial sum of money, raising overhead costs. While this tradeoff is favorable for big businesses, it is a cause for concern for SMEs.
While Narendra Modi, the darling of the educated youth of India, promised oodles of progress, prosperity, and 'happy days'; the tax schedule of GST seems to be telling a slightly different, and perhaps, an insidious story.
According to Piruz Khambatta, Chairman at the Indian Industries' National Committee of Food Processing, per the GST tax schedule, the tax rate on processed (canned and bottled) produce is higher than that on un-branded, loosely-sold fresh produce.
This can have a dis-incentivizing effect on mass-produced, processed food, in turn discouraging industrialization, innovation, and establishment of food hygiene standards. Also, mass produced goods tend to be uniform, cheap, and abundant. An over reliance on goods produced through a non-industrialized informal sector, despite resulting in job creation, could over time, hold back industrialization and technological advancement.
Another example of such glaring incoherency is illustrated by a comparison of tax rates on items listed under serial numbers 24 and 25 of the schedule. In an incredible move, machinery used in agriculture, horticulture, forestry, apiculture, and poultry farming is taxed at 5% and 12%, while miscellaneous items used in Hindu religious ceremonies are tax-free. It's almost as if religious pandering has taken precedence over mechanization of key sectors of economy.
Without belaboring the above point, it merits noting that low-demand, artisanal, non-mechanized industries like 'khadi'* are also given a tax break, while mass produced cotton goods are taxed at 5%.
This pandering to religious and anti-colonial, nationalistic sentiments, a classic example of third-world politics, flies in the face of the 'progress, prosperity, and happy days' narrative from Modi's campaign trail.
In essence, unwittingly or otherwise, GST seems to be a potential quagmire, delivering questionable amounts of economically-sound nuggets, but served with generous portions of feel-good, religious nationalism.
'Good days will surely come.' Hunker down for turbulence and retrogression.
* a variety of home-made Indian yarn, which during colonial times, symbolized dissidence towards British effort to dump cheap, mass-produced English yarn/thread in Indian markets, while dismantling the domestic yarn industry.
Report: CPEC offers enormous potential to Boost Pakistan Economy
With investments in road, railways and ports, the $60 billion China Pakistan Economic Corridor (CPEC) offers enormous potential for Pakistan to boost its economy, reduce poverty, spread benefits widely and help those likely to be affected by the new trade route, a new report says.
The report, entitled "The Web of Transport Corridors in South Asia", published by the Asian Development Bank, the United Kingdom's Department for International Development, the Japan International Cooperation Agency, and the World Bank, discusses several economic corridors including CPEC
"The largest economic gains from investing in transport corridors may arise from urbanization and job creation around this new infrastructure, rather than from many more vehicles using it", said one of the report's authors, World Bank economist Martin Melecky, who added: "not all corridor investments are equally successful in creating large economic surpluses that spread fairly throughout society."
The report notes that the many transport corridors proposed across Asia would cost trillions of dollars to implement, far exceeding the financing resources available. Hence, countries need to prioritize the most promising corridors that will deliver the expected transformative impacts for their economies and people. Engineering designs and geopolitical considerations could be important, but sound economic analysis is the key to designing truly successful corridors, the report argues.
The ability of large-scale transport investments to generate wider economic benefits depends on the population density in the areas they cross. Their capacity to spur structural transformation along the way depends on complementary factors around the transport corridors, such as the skills of the local population or restrictions on local land use. The new transport infrastructure must come with the means for people to take advantage of the improved connectivity right from the start.
"The upcoming Khyber Pass Economic Corridor project is a positive example, where trade facilitation and the development of local economic activities are explicitly integrated in the design of the project", said Illango Patchamuthu, World Bank Country Director for Pakistan.
The report reviews the international experience with economic corridors, from the Pacific Ocean Belt in Japan in the 1960s to high-speed train networks in Europe more recently. It also analyzes the impacts of the Golden Quadrilateral highway system in India and finds positive effects, including higher economic activity and better (non-farm) jobs for women. However, air pollution rose in parallel and gains in household consumption were not equally shared across connected districts.  Appraisal simulations for CPEC and the Kolkata-Dhaka corridor suggest that complementary measures are needed to improve local conditions that in turn will create formal jobs and generate tax revenues that could pay for corridor investments.
In light of the international evidence and specific analyses for South Asia, the report advocates for a more comprehensive design of corridor programs that actively manages tradeoffs and closes potential financing gaps in a sustainable manner.
Good Tourism Practices to Advance Sustainable Development in the Americas
Concrete examples of how to advance sustainable development through tourism take centre stage in the first joint publication between the World Tourism Organization (UNWTO) and the Organization of American States (OAS). 'Tourism and the Sustainable Development Goals: Good Practices in the Americas' provides 14 case studies from across the region on why tourism ranks high among the economic sectors better positioned to enable the Agenda 2030 for Sustainable Development and its 17 Sustainable Development Goals.
Ranging from tourism projects to strengthen the peace process in Colombia to initiatives in the heart of the Peruvian Amazon, addressing climate change in Mexico or providing insight into management and sustainability systems in Honduras or Panama. A total of 14 case studies portray the contribution of tourism to advance the Sustainable Development Goals in the Americas.
'Tourism and the Sustainable Development Goals: Good Practices in the Americas' recommends to pay critical attention to tourism management as well as to strengthening partnerships between national and international public and private stakeholders, as well as local communities. The report also addresses the emergence of a more responsible traveler and how destinations in the region should integrate resource efficiency and multi-stakeholder involvement in their policies, actions and initiatives.
"With more than 200 million international tourists who traveled to the Americas in 2017, tourism can and must play a significant role in delivering solutions for sustainable development in the region", said UNWTO Secretary-General, Zurab Pololikashvili. "I am grateful for the partnership with the Organization of American States and am confident that together we will support tourism's role in the sustainable development agenda of the region up to and beyond 2030", he added.
According to the Executive Secretary for Integral Development of the OAS, Kim Osborne, this joint effort "provides greater awareness on how tourism can help address poverty alleviation, protect biodiversity and cultural heritage, and support community development in the Americas".
Authorities at all levels in the Americas have identified tourism as a priority sector to promote economic development and diversification and countries across the region are adopting new legislation and policies in this direction. Against this backdrop, 'Tourism and the Sustainable Development Goals: Good Practices in the Americas' provides insight into how a common approach – including policy makers, private sector, tourists and the development community – can catalyze sustainable development through tourism.
The report was presented during the 2018 Inter-American Congress of Ministers and High-level Authorities of Tourism, under the theme 'Connecting the Americas through sustainable tourism'.
Azerbaijan's geo-economic expansion prospects: Conventional or emerging markets?
In the background of global geo-economic shifting, nation states confront significant challenges in terms of appropriate positioning. In case of Azerbaijan, these challenges are also related to regional geopolitical imbalances as well as structural problems existing in the national economy.
Throughout its independence, Azerbaijan has pursued the way to formulate its foreign economic relations through maximizing its economic benefits in the context of achieving relevance to its national interests. Indeed, country's geographical location and economic strength gained thanks to oil boom gave birth to the possibility of formulation of Azerbaijan as a regional geo-economic pivot.
Azerbaijan iscurrently conducting multi-vectorial geo-economic development strategy in order to maximize its geographic advantages as well as maintaining better positioning in the framework of massive realignments observing in global economic architecture.Looking through of the policy frameworks which encapsulate country's medium and long-term economic vision, it becomes obvious that Azerbaijan will continue to adjust these strategies to the "new game rules" of geo-economic shifting.
However, it should also be mentioned that in some cases, Azerbaijan's geographic location takes part as an impediment rather than advantage.Referring to conventional understanding of the concept of "space", Azerbaijan has only limited number of spaces in which geo-economic sustainability can be realized. However, shifting from geopoliticsrelying on the dominance over geographic basins to the geo-economics which relying on controlling financial and trade flows creates an excellent opportunity for Azerbaijan to tackle with this problem. In this regard, it should be emphasized that successful realization of trade-logistics and energy transport projects in recent years have created a sound ground to continue geo-economic expansion in the new stage of economic development. But the question currently standing in front of this expansion strategy is that which markets or "geo-economic spaces" should be main target?
Assessment of trans-regional projects initiated or supported by Azerbaijan during last two decades indicate that these initiatives are mainly directed to mitigate EU's dependence on several routes or building an appropriate infrastructure to bolster these countries' trade relations with Central Asian countries. This factor was strategically and economically beneficial for Azerbaijan in terms of getting better access to European markets and eliminating infrastructural backwardness inherited from Soviets. However, as aforementioned, current realignments in geo-economic landscape make it necessity to add new directions and quality features to the geo-economic expansion strategy of the country.
In this regard, Strategic Road Map for the perspectives of the national economy which approved by President Ilham Aliyev in late 2016 can be accepted as a reliable guide to find answer to the question put above. It is not secret that in recent years, we are observing geo-economic shifting from Euro-Atlantic region to the Asia-Pasific. This shifting is gradual and time-consuming process and cannot be constrained only by Chinese economic expansion or South Korean success story.
According to the World Bank, over the next three years the $75 trillion global economy will expand by more than $6.5 trillion in size. It is also estimated that China and India will be among Top 3 contributors to real GDP growth predicted for 2018-2020 while Turkey, Indonesia, South Korea and Japan will be also among major contributors.Furthermore, emerging and developing Asia seems will be achieved to quadruple its share in global GDP based on PPP during 1980-2020.
In the light of these figures, it can be put forward that Azerbaijan can take more benefits through getting better access to these emerging Asian markets. Furthermore, taking into consideration country's medium and long-term economic vision in which acceleration of joining to global value chains has been mentioned as one of the strategic targets,integration to these markets promise more economic gains. The scale of these gains will not be constrained only in the framework of monetary or financial units. Particularly, significant progress achieved in realization of North-South and East-West transport corridors in recent years, additionally much brighter prospective transport projects which are expected to be realizedin the near future will lead to increase Azerbaijan's geo-economic importance. This achievement can be accepted as a result of continuous efforts made by Azerbaijan during last two decades. As mentioned by President Aliyev, situated between Europe and Asia, Azerbaijan will continue to use wisely its geographical location to become one of the leading transportation hubs in Eurasia. Pursuant to his opinions, it is highly predictable that Azerbaijan geo-economic expansion will continue in accordance with regional and global economic landscape movements.
Getting efficient positioning in regional integration movements which dominantly shaping under priority of national interests is one of the key directions of Azerbaijan's geo-economic expansion strategy.In this regard, preserving independence in integration processes is one of the significant imperatives in Azerbaijan's foreign economic and trade relations.It is worth to mention that Azerbaijan, unlike to some of other region countries, still preserves independence in making choices regarding with integration movements. Therefore, Azerbaijan's current stance lets us put forward the idea that consistence of joining to such type of integration movements with the country's strategic foreign and domestic economic targets is more deterministic imperative rather than nominal participation.This hypothesisalso involves some insights regarding with the issue that in which direction geo-economic expansion ought to be continued in the following years.
On the macroeconomic and foreign trade perspective, it is worth to emphasize that Azerbaijan has achieved significant growth rates during 2004-2014. After some adverse effects of oil price crunch after 2014 Azerbaijan economy is currently in the process of adjusting new equilibrium points.This process is conducting not only through improving macroeconomic indicators, but also through making changes in geographic orientation of the country's foreign trade relations. According to the official figures, the share of Asian markets is averagely 38% in exports and 39% in imports. However, analyzing of commodity structure of this trade turnover exhibits that in exports low value-added commodities dominate while in imports particularly medium and high value added ones take the lion share. This structure of trade relations with Asian countries brings forth some challenges in terms of diversifying commodity structure of exports as well as increasing turnover with these emerging economies. Therefore, in the context of geo-economic expansion, it would be more reasonable for Azerbaijan to pay much attention to join global value chains appearing in these markets. Additionally, thanks to already finished and prospective  trade-logistics and transportation projects, Azerbaijan's opportunities to benefit from new trade reality which involves geographical fragmentation of production is increasing. This new reality offers to accelerate diversification of economy with limited resources avoiding from conventional barriers existing in small economies such as Azerbaijan.
Finally, Azerbaijan seems very determined to become a geo-economic pivot in its region relying on its comprehensive and continuous development strategies and rising international economic competitiveness which achieved during recent years. This deterministic stance will continue through shifting beyond a new quality stage of geo-economic expansion in the era of formulation multipolar global economic order. This shifting additionally requires revision of geographic expansion postulates of the country's geo-economic development strategies. The characteristics of this revisionwill be determined by systemic realignments in the global economy.