Argentina China Nuclear Cooperation: Is China's Influence in South America a Concern for the United States?
In May 2017, reports came in that China and Argentina had signed a nuclear cooperation between each other. According to the agreement, China would supply two nuclear reactors to Argentina- one would be a pressurised heavy water reactor (PWHR) based in CANDU reactor given China's expertise with the CANDU reactors and the other a pressurised water reactor (PWR).
The projects are valued to be $15billion with China having made a contribution of 85% of the required financing. All these developments comes as no surprise as in 2013 an agreement was signed between the two countries to cooperate on reactor pressure tubes, that include engineering and fabrication as also operations and maintenance and technology transfers of Chinese technology to Argentina. In 2015, China was reported to have invested $4.7billion in Argentina's nuclear programme.
At the moment, Argentina has three nuclear reactors generating one tenth of its electricity. China Argentina nuclear cooperation would further increase domestic production of electricity and reduce the cost of the same as a result. As stated by the economy minister of Argentina, Axel Kicillof, the deal would provide Argentina with "competiveness."
However, nuclear cooperation between Argentina and China to for another PWHR is a concern as Argentina could use the spent fuel generated from the PWHR to reprocess the same to produce plutonium that can be used to produce nuclear weapons. At the moment though, Argentina has the policy of storing its spent fuel in wet and dry storages.
Argentina is a member of the Non Proliferation Treaty (NPT) and so is China. In the 1990s, both Argentina and Brazil also formally renounced the manufacture nuclear weapons programme and would concentrate on peaceful nuclear energy programme. However, it must be noted that prior to 1990, Argentina has pursued covert nuclear weapons programme. Argentina has also not signed the Additional Protocol to its Safeguard Agreement of the International Atomic Energy Agency (IAEA) that allows the IAEA to inspect nuclear facilities of signatory countries.
NPT allows countries to utilise nuclear energy for military purposes other than developing nuclear weapons. Apparently, Argentina had ventured into a project on nuclear submarine program with conventional weapons. Argentina can use the PWR that it would receive from China to power its nuclear submarine.
China's nuclear industry is flourishing and it has already ventured into South American market to gain hard currency. China National Nuclear Cooperation (CNNC) that was involved in nuclear cooperation with Argentina has since 2013, concentrated on "exploration of global market" that not only includes Asia but also South America. But China has competition from Russia. Russia and Argentina also signed nuclear cooperation agreement between each other.
China has had record of providing nuclear technologies to countries which are neighbours to countries that China does not share very cordial relations with. It has provided Pakistan that borders India with nuclear technology. In April 2017, Argentine President Mauricio Macri has also gone to the extent of saying that Argentina "barely has relations with the USA anymore." On the other hand, Macri has termed China as a "strategic partner" in May 2017. China did not spare any scope to grab this opportunity to further strengthen its relations with Argentina. Not only this, Argentina is also going to be a part of China's Belt Road Initiative (BRI). In fact, the nuclear energy cooperation is also a component of China's BRI.
While the BRI is claimed by China to foster economic development in the regions, many view certain initiatives BRI to have military implications also providing easier access to Atlantic and Pacific Ocean. For instance, a strengthened relation with Argentina could provide China a base in Argentina that could prove detrimental to US security.
China's intrusion into the Argentinian market, in fact China's influence in the Latin American market would only reduce US influence in the region further. This would not be conducive for the United States that have Latin American countries as its neighbours. A growing Chinese influence in its neighbourhood would seriously undermine US strategic interests and security.
Amid these growing concerns, the only respite is that Argentina is a signatory to the NPT as mentioned above and at present adhering to non-proliferation standards as reported by the IAEA.
Japan-Indian Equalizer of China Grow
The two-day visit of Japanese Minister Fumio Kishida to New Delhi on March 2023 suggests that political and geopolitical events are actively performed in the Indo-Pacific region. A military-political alliance or at least close, deep cooperation in the political, economic and military-technical areas is gradually and very systematically developing between Japan and India. The parties have a long history of connections, and we witness an incremental systematic deepening of these contacts. Now we are talking about interesting agreements in the infrastructure of the economy, trade and military-technical cooperation. It is especially worth mentioning the general military training, which is still in an air format. Still, I think it will soon be in other military cooperation areas. It has been said in commentary by Georgi Asatryan, Ph.D., political scientist, expert for ASOF (California), former associated professor for the Moscow State University, and senior lecturer for Plekhanov Russian University of Economics, political scientist Georgi Asatryan.
Of course, we need to say that India and Japan have certain competitive relations with the Asian superpower China. And in this regard, they are deepening cooperation to restrain the ambitions of a growing China. Here again, it is worth mentioning Japan's security strategy, which was adopted in December, and as many as three key instruments were revised. This is the national security and defence strategy and the Japanese military construction program. A big part is given to cyber security, economic security, diversification of economic relations, and infrastructure relations.
And, of course, neither India nor Japan calls China an enemy or a threat. But there is an understanding that we are talking about a strategic challenge, and all this is aimed at preventing China. It is also worth noting that the USA is invisibly present in this group, and Japan has a significant agreement with the USA. In fact, it is a military alliance outside of NATO. In January 2023, Biden and the Japanese minister met. A complete joint statement was published where it was noted that this union does not have certain borders and that the union of the USA and Japan is ready to resist any threats these countries face. And, of course, Taiwan's sovereignty is important for Japan.
For India, this is less essential. But in any case, the parties are actively building advanced relations within international organisations such as QUAD, which includes Japan, India, Australia, and the United States. Within this framework, a particular security structure is being created in the Indo-Pacific and the Asian region, which should restrain the excessive ambitions of a growing authoritarian China. It should be noted that the Indian and Japanese leadership are achieving some success in this matter. There is quite serious progress, which is permanent and visible in all areas of relations between these countries.
The goal of India-Japan cooperation is to stabilise the Indo-Pacific region by restraining Chinese behaviour. Geography shapes their responses differently, with Japan focusing on maritime capabilities, and India on the land. There are differences, too, in the fact that fellow Quad members Japan and Australia are formal military allies of the US, while India is not. But what is shaping the new initiatives and orientations are fears of China and in this, Japan and India provide the two key lynchpins of the free and open Indo-Pacific.
In December, the Kishida government revised three key documents relating to its security perspective in the region. These were the new National Security Strategy, the National Defense Strategy and the Defense Buildup Program. Taken together, these are addressing new domains and challenges, including space, cybersecurity and economic security. The new documents said that Japan was "facing the most severe and complex security environment since the end of World War II." A major concern was that China could attempt to reunify Taiwan by force in the coming decade. Tokyo does not quite yet designate China as a "threat", its chosen designation is "the greatest strategic challenge that Japan has ever faced."
But perhaps the most significant development was the sentence in the Biden-Kishida joint statement January 2023 which said that not only had the alliance never been stronger but that the allies "strongly oppose any unilateral attempts to change the status quo by force or coercion, anywhere in the world." More than anything else, this statement marks the change in Japan's global posture. But ties between the two on the economic front are way below their potential and India has a lot of catching up to do with China. As The Economist has pointed out, China accounted for 24 percent of Japan's imports and 22 percent of its exports, while India accounted for 0.8 percent of Japan's imports and 1.7 of its exports.
Will Xi Jinping Continue the Wealth Crackdown in his Third Term?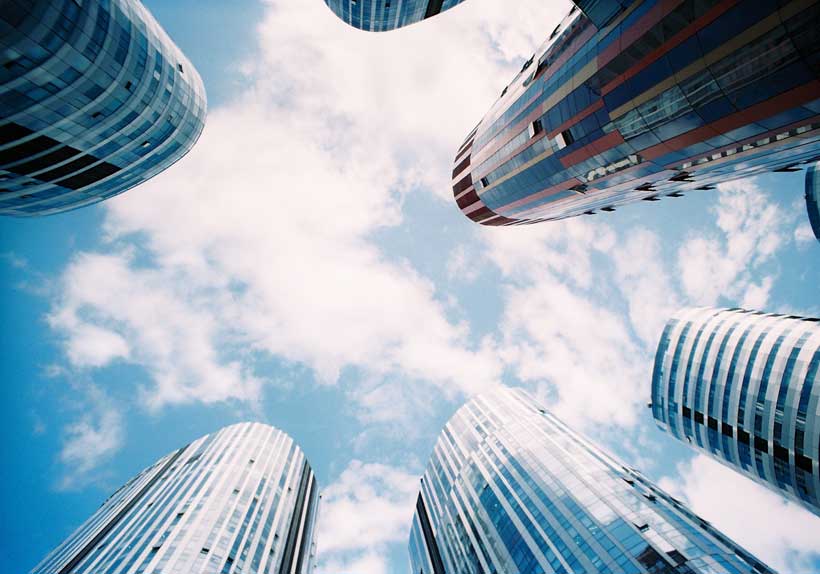 Of the 445 people who lost their billionaire status last year, the majority, almost 230 were from China, According to the recently released Hurun Global Rich List for 2023. Beijing's crackdown on major tech companies which began in 2021, continues to hurt the country's super rich. Tencent owner Ma Huateng lost three points and was placed at 31 on the list. Jack Ma Yun, founder of China's e-commerce giant Alibaba Group Holding, dropped 18 points to 52nd place from 34th a year earlier. ByteDance owner Zhang Yiming is down by 11 points alongwith CATL chairman Robin Zeng Yuqun whose worth dropped by 13 points. Others leading Chinese entrepreneurs to drop on the superrich list included Netease CEO Ding Lei who was down 9 points and placed at 46th place tying with He Xiangjian co-founder of Midea, one of China's largest appliance makers who fell 11 points.
Earlier this month Xi Jinping formally began his term as President for an unprecedented third time. Frustrations over lingering COVID-Zero policies, censorship, economic stagnation and hardships, led to rare yet legitimate protests in China which ultimately only led to a deepening crackdown on dissenters. Amidst increasingly antagonistic international relations, wherein Chinese companies are facing harsh scrutiny both domestically and by the US had curbed corporate enthusiasm .
Pursuit of Common Prosperity:
A central pillar of the economic miracle that took place in China in the past decade was the conscious decision to unleash the entrepreneurial energies of its business class by destigmatizing the accumulation of wealth. During the years of China's market reforms (1978-2005) GDP rose by ten times, average wages grew six fold. By 2020 GDP per capita was averaging about $10,000 and China entered an era of wealth and prosperity. This led to a concentration of massive personal wealth. In 2020, mainland China had 626 billionaires, and the total wealth of China's 400 richest soared to $2.11 trillion, from $1.29 trillion a year earlier. Advancements by technology brands like Alibaba, Huawei, Tencent were driving the global economy. But the Chinese government's business-friendly record has wavered under leader Xi Jinping and his regulatory crackdowns on private enterprise, as he pursued a campaign of 'Common Prosperity,' aimed at driving down inequality by spreading wealth.
The tech sector's breakneck growth worth some $4.5 trillion exposed market behaviours that raised the eyebrows of the Chinese leadership. Xi Jingping trained his eye on China's class of billionaire CEOs. China's cyberspace regulator fined ride sharing app Didi Global just over $1.2 billion for violating cybersecurity and data laws. Aside from this, a personal fine of $147,000 was imposed on Didi's chairman and CEO Cheng Wei and president Liu Qing, respectively. Didi also saw its plans to list on the New York stock exchange go up in smoke. Regulations imposed on food delivery app Meituan, eroded over $25 billion its stock value. In the financial sector China has resorted to sporadic crackdowns, on cryptocurrency, on peer to peer lending and on fintech giants. Jack Ma, once the poster boy for the rapid rise of China's technology industry delivered a now infamous speech on October 24, 2020 criticising the government's financial regulation, claiming that these would stifle innovation. The government responded by suspending the Ant Group's US$37 billion IPO in Hong Kong and Shanghai. Through 2022 Tencent, which owns 17% of Meituan, was engaging with financial advisers to execute a potentially large sale of its Meituan stake. Recently the Chinese government acquired the "golden share" in units of Alibaba and Tencent Holdings, to gain decision making control.
China also used the now scrapped zero-Covid policy to invade the private spaces of the elite class. Added to the tech crackdown are global monetary tightening, COVID-19 disruptions, a complex political climate resulting in many wealthy Chinese physically relocating to other countries. Platforms such as GitHub are swarming with chat groups discussing exit from China. Singapore, known for its tax-friendly regime, political stability, and widespread use of Mandarin has become a preferred destination. And although Japan doesn't have the best of relations with the PRC it has welcomed wealthy Chinese with its attractive business investment visas. After his fallout with Chinese authorities Jack Ma moved to Tokyo and was only recently seen in Bangkok. Since the Jack Ma incident several CEOs like TicTok and ByteDance founder Zhang Yiming, online retailer JD.com billionaire founder Richard Liu, founder of e-commerce giant Pinduoduo Colin Huang.
Last year's rare protests against Chinese leadership in the wake of Xi Jinping's imposition of a zero-Covid policy that kept many urban residents under strict lockdown were an indication of how difficult life was becoming for ordinary Chinese, to say nothing of businesses operating there.
Growth Target set at 5%:
In 2022, the Chinese economy grew just 3%, missing its expansion goal of around 5.5% by a wide margin. Covid control policies took a heavy toll on a wide range of businesses and activities. At the National People's Congress, the country's annual parliamentary gathering, earlier this month a modest GDP target of 5% was announced. In his first press briefing, Chinese Premier Li Qiang, acknowledged China won't find it easy to meet the goal of expanding GDP by about 5% this year, as the government focuses on delivering stable prices, creating jobs and supplying ample housing. Managing director of Beijing-based boutique investment bank Chanson & Co, Shen Meng feels that the 5% goal is more reasonable as it is "more in line with downward pressures including a weakening in exports and consumption."
But with economic indicators not looking up, the possibility of achieving the relatively conservative target of 5% growth in 2023 looks difficult. Chinese exports slid by 6.8% by January and February, and imports were down by 10.2% during the same period. Meanwhile, the yuan lost about 8% of its value against a surging dollar in 2022, the biggest annual drop since 1994. In addition to the slowing economy this is also largely due to the Federal Reserve's aggressive rate hikes. In the past year to end-January, in China, the benchmark Shanghai Composite index lost nearly 11%. The pace of the recovery in Chinese consumer demand has not been as strong as expected.
Declining Revenues In Property Sector:
The finances of local entities are already stressed from the burdens of financing years of COVID containment. Although the Chinese government has doled out generous fiscal stimulus, property investment has dropped by 5.7%. China's crackdown on the property market, meant that the industry shrank 5.1% in 2022. The government sensed that the property sector had become one of the biggest drags on the wider economy. Although it has recently eased funding access for many real estate companies, Moody's Investors Service forcesats that nationwide sales are likely to decline again in 2023 due to continued sluggish demand. Chinese conglomerate Fosun International, has total liabilities worth $90 billion, an increase of 8% from last year. Amid declining revenues from property sales, it remains to be seen how long the government coffers can float the economy.
Celebrities Under the Scanner:
Even some of China's most popular media stars find themselves under the scanner of the "common prosperity" campaign to correct wealth inequality. In an effort to rein in the prevailing consumption culture in China, stars like Zheng Shuang, Zhao Wei, internet celebrity Viya, find themselves facing financial penalties and even arrest as in the case of Liu Xiaoqing, one of the most famous actresses in China. Such relentless targeting of media stars who draw traffic and drive up consumption, is making merchants and brands at Alibaba and across a number of its rivals' platforms nervous.
Tencent Holdings which has spent most of 2022 reeling from the crackdown on the technology sector has seen two quarters of falling revenues. As authorities were focused on solving social problems like gaming addiction among the country's youth, Tencent suffered from the lack of approval to gaming licences. Although the withholding of licences is now withdrawn, Tencent remains cautious about its posture. As if mindful of the President Xi Jingping's posture towards technology billionaires, Tencent co-founder President Martin Lau said "We will definitely not reverse back to the relatively unrestrained development path prior to the pandemic,..We will improve efficiency in a discipline-oriented way," at a recent media event.
Antagonistic International Relations:
The China-U.S. has intensified, with President Joe Biden administration seeking to curb tech exports to undercut the progress of Beijing's technological and military advances. With several Chinese companies and other organisations on the US Entity List, prohibiting them from using strategic American technologies, the crackdown on China's chip industry is beginning to bite. A subsidiary of ByteDance TikTok which has over 150 million American users, is under greater scrutiny accentuated by the dramatic congressional hearing of its CEO Shou Zi Chew last week.
Chinese companies are facing equally harsh scrutiny and consequences in other destinations. Amid concerns over China's involvement in critical UK infrastructure, the UK government has removed China's state nuclear company out of the nuclear power plant project on the Suffolk coast. In his speech to the Lord Mayor's Banquet, Prime Minister Rishi Sunak announced that the UK needs to evolve its approach to China and that the "golden era" of relations with China had to end as close economic ties had proved to be naive.
Xi Begins his Third Term:
After receiving a unanimous endorsement from the National People's Congress, President Xi Jinping was re-elected as president for a third term on March 10, effectively cementing his status as the country's most powerful leader since Mao Zedong. This was a certainty after the 20th National Congress of the Communist Party of China elected Xi Jinping as party leader for a third term last October. But even as Xi Jinping began his unprecedented third term, the political climate in China remains uncertain. A mix of economic slump and complex policies is making the wealthy rethink their stay in the country. The drive to reign in the economic influence of China's private sector has diminished private sector expansion and business confidence. The regulatory policies unleashed in the past two years are unlikely to be relaxed anytime soon. Speaking to delegates on March 6, he reminded business leaders of their responsibilities to adhere to the law and support "common prosperity," clearly indicating that in the campaign to makeover the economy the wealthy might yet be unsparingly targeted. Under President Xi Jinping's stringent wealth crackdown, there are fears of arbitrary detention, expropriation, or at the least trumped up charges. These anxieties are fueling an emigration trend among the Chinese ultrarich. It is unlikely that with the current economic slowdown the common prosperity campaign will help bridge the gap between the rich and the poor. But meanwhile the brutal crackdown by Xi Jinping will have lasting effects and cause further damage to its economy.
Saudi-Iran Truce: China's Highway to Diplomatic Exploitation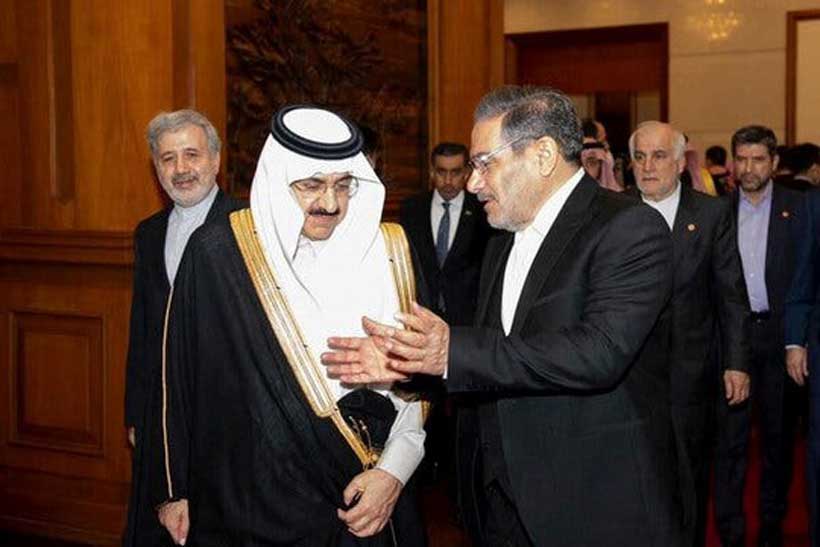 The time-ravaging rivalry between Iran and Saudi Arabia ranks below few in the assemblage of unresolvable, primeval conflicts since it is based on dogma, entwined in history, and fought through proxies throughout the Middle East. Therefore, being able to get these two arch-nemeses to sign March 10 historic agreement of truce, could potentially have colossal impacts on the world, particularly in terms of mutating China's global image. At first, as the fog lifts, it could appear as though this development could contribute to greater stability in the region, which has been plagued by political and sectarian tensions, proxy wars, and terrorist activities in recent years. A rapprochement between both the regional major powers could most definitely lead to a reduction in hostilities and an increased focus on addressing common challenges. At the very least, a stable Middle East would be beneficial for the majority of the world especially in terms of global energy security as the region is a major oil and gas producer and exporter. Any disruptions in the production or transportation of oil and gas from the region usually has cataclysmic impacts on the global economy, particularly in energy-importing countries. As two of these are the most powerful countries in the Middle East, their toil for dominance has been felt throughout the region and beyond. However, many connoisseurs of international politics are increasingly starting to believe that China as a third-party player in this game, is set to benefit, immensely and cleverly.
China's role in repairing the Saudi Arabia-Iran relationship could significantly enhance its own diplomatic and economic influence in the Middle Eastern region. As Beijing continues to expand its economic and political ties with countries in the region, its ability to play a constructive role in regional affairs could be further bolstered. The Chinese leadership has been quietly increasing its presence and influence in the Middle East for years, but the Saudi-Iran rivalry seems to have served the perfect opportunity for Beijing to promote its national objectives, on a silver platter. As the greatest oil consumer in the world, Beijing mainly depends on imports to meet its energy needs and with Saudi Arabia being one of its main oil suppliers, it cannot afford to ignore Iran which also boasts large oil reserves, serving as a highly crucial alternative source for energy supplies. By brokering a hostility-reduction agreement between the two countries, the Xi administration is able to influence the region's energy environment by preserving close commercial connections with both nations. China is making significant investments in Saudi Arabian and Iranian infrastructure projects in addition to the energy sector. Saudi Arabia's Vision 2030 plan, which aims to diversify the country's economy away from oil and establish a more modern and diversified economy, has seen significant Chinese participation. China has also contributed to the development of a high-speed rail link connecting Tehran and Mashhad as well as Iran's energy, transportation, and telecommunications industries.
Global implications of this Chinese diplomatic triumph
These investments have expanded China's political influence as well as its economic relations with both the nations. It has been able to sway Saudi Arabian and Iranian goals and policies through economic pressure, allowing it to participate in regional politics without getting involved in their skirmishes. Nevertheless, the growing influence and presence of the dragon in the Middle Eastern region has not gone unnoticed by other world powers. Beijing's expanding influence in the region and its potential to harm its interests have raised concerns, particularly in the United States and also in Israel. The Israeli administration has been engaged in a long-standing battle with Iran and has decided to thaw the ice with Saudi Arabia; any initiatives to ease hostilities between these two nations might be viewed as a danger to Israel's interests. Reduction in Saudi-Iranian hostilities also serves Russia and Turkey's purposes of gearing towards a more multipolar order in the region, a goal they desire due to their perception of the US as a geopolitical rival. In the case of India, any Chinese role in tension-reducing efforts between Saudi Arabia and Iran poses a complex and multifaceted dilemma for its interests. India's historically violent territorial disputes with China, along with its concern about the latter's increasingly assertive presence in South Asia, particularly its investments in countries like Pakistan, Sri Lanka, Nepal and Bangladesh, are some of the main factors behind New Delhi's apprehensions towards this Middle Eastern conundrum. Additionally, India's close ties with the US, which has traditionally been a significant ally of Saudi Arabia and has been involved in attempts to contain disruptions in the area, make it unfavourable for the country. Any decline in US influence in the region will be perceived as a negative development for the Indian side.
Chinese mediation efforts: trust or scepticism?
Despite these concerns displayed by major powers all over the world, Beijing has continued to openly welcome the opportunity to play a role in reducing tensions between Saudi Arabia and Iran. Beijing's professed policy of non-interference in the domestic affairs of other countries, has made it an attractive partner for other countries in the Middle Eastern region looking to reduce tensions and find peaceful solutions to various regional conflicts that persist there. From China's perspective, its involvement in the region is driven by two main factors. First is to secure its energy needs until it finds an alternative source that makes it less dependent on the Middle East; until then at least in the short-term, its reliance on the region for energy is set to increase. Beijing's decision to ramp up purchases of heavily discounted Russian oil, diminishing procurement of cheap Iranian oil, was met with uneasiness in the Middle Eastern oil community. This might have further influenced their decision to allow China to play the role of a broker in the Saudi-Iran dispute to regain the dragon's trust. Second is to further promote its Belt and Road Initiative (BRI), the expansion of which may provide Beijing a backdoor entry into various partner countries' political and security affairs, boosting its cover of non-interference even further. With the signing of this truce agreement, China has officially attained the peculiar role of a global peace-negotiator. It shows that Beijing is now ready to flex its economic muscle in the face of its observers as a third-party broker; its goal to reinvent the country as a world leader at the expense of the United States may be a deciding factor in the current global transition of power poles. China has used its position as both the largest consumer of Middle Eastern oil exports and the top economic partner for both nations to its advantage in mediating this dispute. What is quite straightforwardly obvious is that the Chinese government is more than willing to play the role of a mediator in situations where diffusing it serves in extending its own national objectives. Whether or not it applies to situations where its objectives stay completely unaffected, for instance, the India-Pakistan and Russia-Ukraine issues, remains to be seen. How it plays out for its own image as a regional aggressor or backyard bully, is also another matter to observe.