Rohingya plight feeds Muslim assertiveness
The plight of Myanmar's persecuted Rohingya minority is becoming the Muslim world's latest rallying call emulating the emotional appeal of the Palestinians in the second half of the 20th century.
Like the cause of the Palestinians, the Rohingya, albeit with a twist, have also become a battlefield for the Muslim world's multiple rivalries and power struggles. Calls for military intervention on behalf of the Rohingya reflect efforts by competing Muslim states and non-state forces to be seen as defenders of a community under attack.
They also echo a greater assertiveness of Muslim states amid perceptions of waning US power and global shifts in the balance of power as well as a jihadist effort to reposition themselves in the wake of the demise of the Islamic State's territorial base in Iraq and Syria.
To be sure, Muslim states are unlikely to marshal an expeditionary force capable of intervening in Myanmar. Nonetheless, calls for action signal thinking especially among bitter Middle Eastern rivals, Saudi Arabia, the United Arab Emirates and Iran, that favours Muslim states projecting independent military force.
That thinking is reinforced by concerns about expansion of jihadist groups beyond the Middle East into regions like Southeast Asia and worry that the militants will gain an upper hand in projecting themselves as the true defenders of the faith compared to Muslim governments who do little more than pay lip service and at best provide humanitarian relief.
Beyond Middle Eastern rivalries and competition with militants for hearts and minds, the plight of the Rohingya could complicate Pakistan's rejection of US pressure to halt support for select extremist groups, put it at odds with China that has backed the Myanmar government, and potentially move Chinese suppression of its Uighur minority in the north-western province of Xinjiang into the Muslim firing line.
Iranian Deputy Parliament Speaker Ali Motahar this week raised the bar by calling on the Muslim world to raise a Muslim expeditionary force to come to the rescue of the Rohingya. "Why aren't we Muslims thinking about forming a NATO-like joint military force that can intervene in such situations? The crimes of the government of Myanmar will not be halted without using military force," Mr. Motahar was quoted as saying by the Iranian Students' News Agency.
Mr. Motahar's call took on added significance by not only taking the 57-member, Riyadh-based Organization of Islamic Cooperation (OIC) to task for not convening an emergency meeting to discuss the plight of the predominantly Sunni Muslim Rohingya, but also criticizing his own government to prevent the issue from becoming mired in the Muslim world's sectarian divide.
"Unfortunately, we think more about the Shiites than Islam, which constitutes both Shiites and Sunnis. Turkey's response was better than ours. It told Bangladesh to accept Muslims driven out from Myanmar and Turkey would pay for their stay in Bangladesh," Mr. Motahar said. Iran unlike other Muslim nations has yet to offer the Rohingya humanitarian aid.
Yet, the deputy speaker's remarks were at the same time a stab at Iran's arch rival, Saudi Arabia, which cemented the trend towards greater Muslim military assertiveness with the creation two years ago of a 37-nation military alliance commanded by a Riyadh-based retired Pakistani general. The alliance failed in its initial aim of marshalling Muslim support for Saudi Arabia's ill-fated intervention in Yemen.
Mr. Motahar's remarks also sought to reinforce the perception that the alliance was more about bolstering Saudi Arabia in its rivalry with Iran than about confronting the scourge of political violence.
Mohsen Rezaee, the secretary of Iran's Expediency Council and former chief commander of the Islamic Revolution Guards, sought to further put the Saudis on the spot by calling on Iran, Turkey, Syria and Iraq to establish an Army of the Prophet. Predominantly Sunni Muslim Turkey would provide the alliance its non-sectarian credentials.
The Iranian call has little chance of being taken up. Iran is already involved in multiple conflicts; Syria and Iraq are battling demons of their own, and Turkey is likely to restrict itself to being the Muslim world's improbable moral voice and ensuring that Kurds in neighbouring states do not carve out an independent existence of their own.
The Iranian call, nonetheless, competes with that of various militant Islamist and jihadist groups that have called on fighters to come to the aid of their Rohingya counterparts in Myanmar's Rakhine state. The militants could prove to be truer to their word.
The calls by both Iran and the militants have prompted Saudi Arabia to counter Tehran's criticism and brandish its credentials as a leading defender of Muslim rights. The kingdom asserted that it is the one country that has long stood up for the Rohingya.
"The Kingdom has exerted all possible efforts to help Myanmar's Muslims in this human tragedy. The Kingdom is all about action, and not words. Nobody can claim that they have exerted more efforts for the Rohingya people than the Kingdom has during the past 70 years, as history stands witness that the Kingdom was one of the first states that supported their case at the international level and in the UN Human Rights Council," said Waleed Al-Khereiji, Saudi Arabia's ambassador to Turkey.
So far, competition between Saudi Arabia and Iran seems when it comes to the Rohingya a battle between paper tigers. The two countries are each other's match in rhetoric and lack of deeds.
As a result, accusations by Myanmar that Muslim countries are supporting Rohingya militants may be less targeted at Saudi Arabia and Iran and more at Turkey that has delivered aid to Rohingya fleeing into Bangladesh and described the crackdown as a genocide, and Pakistan.
Myanmar press reports quoted Bangladesh and Indian intelligence as having intercepted two phone calls between Hafiz Tohar, a leader of the Arakan Rohingya Salvation Army (ARSA), a militant group that sparked the crackdown with attacks in late August on Myanmar security forces, and an alleged operative of Inter-Services Intelligence (ISI), Pakistan's main intelligence agency, as well as a third call with an alleged representative of the Islamic State (IS), who was calling from Iraq.
Providing excerpts of the calls, the reports suggested that the ARSA attacks were timed to follow a report by a group headed by former UN Secretary General Kofi Anan that warned that Myanmar risked fuelling "extremism" if it did not lift restrictions on the freedom of movement and right to citizenship of its Rohingya minority.
There was no independent confirmation of the press reports nor was it immediately clear what interest Pakistan would have in destabilizing Myanmar and causing Bangladesh heartburn. Similarly, Pakistan has been a target of IS attacks and there was no obvious reason why its intelligence would coordinate with the jihadist group.
That is not to say that there are no links between the Rohingya militants and Pakistan as well as Saudi Arabia. ARSA leaders are believed to have roots in Saudi Arabia, to have been trained in Pakistan, and gained experience in Afghanistan. The group is moreover believed to be funded by unidentified wealthy donors in the kingdom. ARSA, nonetheless, insists that it has no ties to militants outside Rakhine state and that its aim is to protect the Rohingya rather than wage global jihad.
All of this suggests at best indirect links to Pakistani intelligence and does not explain why Pakistan would have been involved in the most recent events in Myanmar. It also does not prove any official Saudi backing of the group.
Allegations of a Pakistani link, nonetheless, come at a time that the United States has put Pakistani association with various militant groups in Afghanistan, including the Taliban, as well as proscribed proxies that it allegedly uses against India and in disputed Kashmir, high on its agenda.
It also comes at a time that China is discreetly debating its hands-off approach to Pakistani links to militancy. China has so far shielded Islamabad by vetoing UN Security Council designation as a terrorist of Masood Azhar, the fugitive leader of an anti-Indian group. China has also defended Pakistan against US criticism.
The Rohingya could swing the pendulum in the Chinese debate. China, like India, has invested in Myanmar infrastructure. The last thing China wants is to be on the receiving end of inflamed Muslim public opinion that embraces the plight of the Rohingya and targets supporters of the government. That is even truer given China's Achilles heel: brutal suppression of basic rights of the Uighurs, a Turkic Muslim group in Xinjiang.
China's massive energy imports and huge infrastructure investments in the Muslim world as part of its One Belt, One Road initiative have so spared it criticism of its crackdown in Xinjiang that targets the Uighur's religious identity. That could change if the plight of the Rohingya becomes the Muslim world's new rallying cry.
Indonesia: Balanced politics amid major powers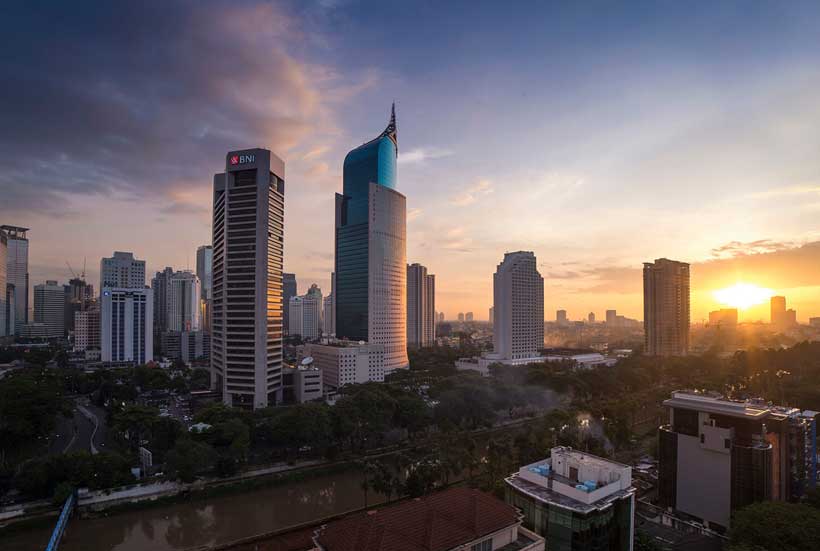 In 2020, Russia and Indonesia will mark 70 years to the establishment of  diplomatic relations between the two countries. Given that the epicenter of the geopolitical activity is currently shifting towards the Asia-Pacific Region (APR), the role of Indonesia as the planet's strategically important location increases.
Along with Russia, there are a number of other countries that are as keen on developing ties with Indonesia. One of them is Australia, which is particularly active due to its geographical location.
Indonesia and Australia boast a comprehensive bilateral strategic partnership agreement, which defines them as "strategic anchors of the Indo-Pacific Region". According to tradition, each newly elected Australian Prime Minister pays his first foreign visit to Indonesia. Prime Minister Scott Morrison, who took office on August 24, 2018, kept the tradition as well.
In Jakarta, Morrison met with Indonesian partners to discuss the details of a strategic cooperation agreement, which envisages economic cooperation, security measures, exploitation of marine resources, ensuring stability in the Indo-Pacific Region and social projects.
According to the Jakarta Maritime Policy Strategy (Global Maritime Fulcrum), Indonesia is regarded as the fulcrum between the Indian and the Pacific. Canberra also sees Jakarta as key to Australia's defense strategy.
Indonesia's territory embraces most of the archipelagoes north of Australia and these make a convenient springboard for a hypothetical threat to the Australian coast. In addition, Indonesia stands at the junction of marine and air routes from Australia to Europe and from Australia to Asia-Pacific countries. Joint naval exercises run by the Indonesian and Australian defense ministries account for 24% of the total, while 33% of the drills are held by the Air Forces, 30% by special services and special task forces, and 2% by the peacekeeping contingents.
Australia became the third country with which Jakarta signed a comprehensive strategic cooperation agreement after the United States (2013) and China (2015). In 2017, the two parties signed the Joint Declaration on Maritime Cooperation, in 2018 – the Maritime Cooperation Action Plan, covering 85 areas with the participation of 17 Australian and 20 Indonesian departments and agencies.
Australia finds Indonesia more important than Indonesia finds Australia. As a single continent, Australia attaches particular importance to foreign policy with a view to ensure its national security. As for Indonesia, it has a more introverted policy. Being the largest island nation on the planet, Jakarta aims to guarantee its security through internal consolidation of the many islands that make up the Indonesian state.
Pursuing the policy of "non-alignment", Indonesia seeks to diversify foreign economic and foreign policy relations. This becomes clear from the previous development of the Indonesian-Australian relations: Jakarta would quickly freeze projects with Canberra once it spotted a disproportionate presence of Australia in Indonesian politics.
That was the case in 1999 when Jakarta withdrew from the Security Agreement, signed in 1995, in 2013 when it suspended defense cooperation and cooperation between special services, and 2016 when it suspended the language training of military personnel.
For Indonesia, a multi-vector foreign policy is crucial for maintaining a healthy balance of power in the region. For this reason, Moscow is an attractive economic partner for Jakarta. That Russian-Indonesian contacts have been developing at fast pace can be concluded from the fact that there have been several meetings between the two countries' presidents, that Russia has been supplying Indonesia with weapons, that the two countries' armed forces have held joint exercises, that Indonesian representatives have participated in business forums in Russia and that the Russian capital has revealed in interest in Indonesia's projects in the mining industry.
Jakarta and Moscow are considering prospects for the introduction of a free trade zone in Indonesia and the EEU. Indonesia is also ready to join the Chinese global infrastructure project "One Belt, One Road."
Under the project, Chinese investments in the Indonesian transport infrastructure amount to $ 6 billion, which is clearly not enough for a rapid growth of transit of commodities and haulages from China and the Asia-Pacific countries through Indonesia. Indonesia's medium-term economic development plan stipulates local financing at 63% (4). The rest should come from foreign investors, which could include Russia.
First published in our partner International Affairs
Improving Vocational Education in Thailand: An interview with Khunying Sumonta Promboon
Bangkok – When robots are advancing and industries are playing catch up to technological advancement, vocational education plays a pivotal role in national development. Instead of arcane theory, vocational education trains students with sophisticated, hands on and practical skills needed to excel in the world of work. Vocational training offers an up to date and cutting edged techniques for students not only comply but push technical boundaries forward. Countries that excel in their industrialization all champion vocational education – Germany, China and Taiwan to name but a few.
Thailand, despite setting its eyes for Thailand 4.0 to transform its economy to digitalization, automation and robotics, is falling behind the race to the top. The World Bank found that 40% of the top tier international firms reported the inadequate skills as the major constraint. While the country is in much needed position for vocational education, there are only 1 million students in vocational school comparing to 2.5 millions in higher education. Although the country has more than 900 vocational colleges, students opt for higher education because better images and prestigious. When news about vocational education in Thailand are filled with images of violent students and gang fights amongst students, there is a dire need to reform this important sector. Rattana Lao, Program Officer in Policy and Research at the Asia Foundation, talked to Associate Professor Khunying Sumonta Promboon, the President of Chitralada Technology College on ways in which Thailand vocational education can reform itself to better respond to national demand: One step at a time.
What role should vocational education play in Thailand?
Vocational education should be the main educational track to educate and encourage young students to partake in the national development of the country. After receiving basic education of grade 1 to 9, the majority of students should enroll in vocational education. However, the case of Thailand is different. The majority of Thai students like to enroll in basic education of grade 10 to 12 and continue to enroll in universities rather than vocational education.
How can one promote vocational education?
Many factors need to be taken into account in order to incentivize more students to enroll in vocational education.
Firstly, students need to have guaranteed employment. Such employment should begin when they are still students, an internship of some sorts. This requires a close collaboration between educational institutes and corporates. A symbiosis between the two stakeholders is necessary. This is not widespread in Thailand. The opportunities are still inadequate and limited to a few top students in colleges rather than available equally to all students.
Secondly, the social attitude must change. In Thailand, parents want their children attend higher education and receive bachelor degrees, master degrees and PhD. To change this attitude, it will take time. It goes back to the first point that students need secure employment.
We incorporated these ideas into the creation of Chitralada Technology College. We want to take lead in enabling students who take vocational education with us being able to transfer into higher education later on– making the opportunities for education and employment aligned.
What are the problems of vocational education in Thailand?
The first problem is the social bias. People prefer basic education because its more prestigious. The second problem is students do not know the diversity of career paths. They know only limited choices of teachers, soldiers and doctors. The educational counselling in Thailand needs an improvement.
What does Chitralada Technology College try to do?
There are two institutes within the same umbrella. The first is Chitralada Vocational School and the second is Chitralada Technology College. There are total number of 800 students in these two institutes. Although we are small in sizes, we would like to lead best practices in term of vocational educational practices. There are many programs that we offer for students.
What is your strategy to promote vocational education in Thailand that is different from others?
We have extensive networks of 67 businesses throughout Thailand as well as partnered with other organizations. In total, we have MOUs with more than 80 institutions. We partnered with Singapore, China and Germany.
Can you give examples?
With China, we partnered with Leshan Vocational Technical College. They accept our students' exchanges for culinary school. There is also Tienjin Sino-German Vocational Technical College that we partner about mechatronics. With Singapore, we work with Singapore Polytechnique. We are beginning to initiate exchanging programs with Temasek and Singapore Polytechnique. Last year, we took Singapore students to Sumutsongkarm to visit local communities who produce shrimp pastes. It's impressive idea they are creating. There is also Senior Expert Project we partner with Germany. Mostly it is about mechanics and mechatronics.
How do these collaborations help Thailand?
These are successful countries who implemented vocational education and we can learn from them.
There are a lot of pictures of Her Royal Highness Princess Maha Chakri Sirindhorn. How does HRH inspire this college?
Her idea is to educate students according to their talents. Those who do not like academic track should have the opportunity to pursue other alternatives. Her Royal Highness plays a monumental role to guide our college's direction and inspires us to excel. When HRH visits other countries, HRH enables the college to expand our collaboration with successful institutions from abroad.
We want to change the images of vocational students in Thailand from being violent students to be responsible students.
Indonesia shaping the South East Asian foreign policy of India and Sri Lanka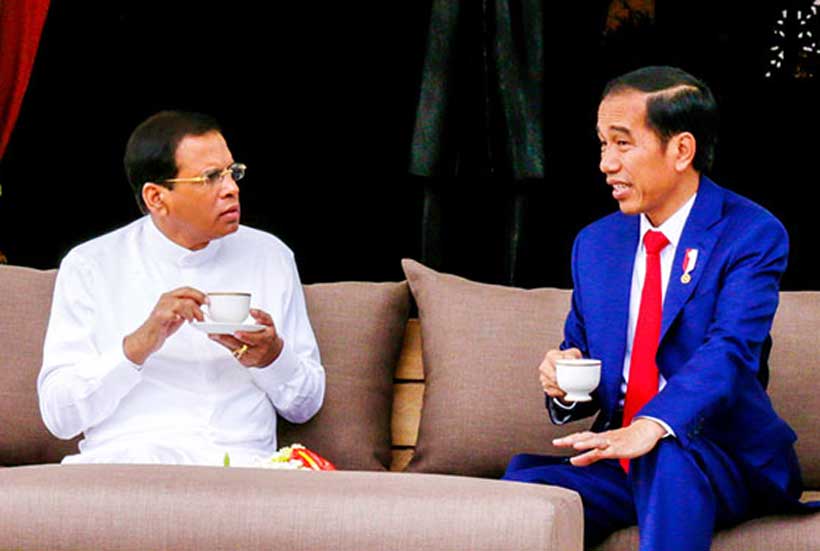 Authors: Srimal Fernando and Megha Gupta*
Indonesia with more than 17,000 islands, occupies a key geopolitical position in the ten-member Association of Southeast Asian Nations (ASEAN) regional bloc. In the recent past Indonesia has been trying to strengthen its foreign policy outlook both diplomatically and economically through bilateral or multilateral means.
Indonesia with its large population, military capabilities, vast territory and rich natural resources in Southeast Asia is trying to align with India possessing similar power potentialities in South Asia. With this strategy in mind Indonesia has been trying to access the 1.3 billion Indian consumer market and also has been trying to cooperate with Sri Lanka due to its vital geographical position in the Indian Ocean. In this regard, there has been a growing bilateral and trilateral interest among these three countries such that they can tap into the consumer and producer market hence generating higher revenue. However, these three financial hotspots have found themselves in the forefront of challenges posed by globalization and this makes it vital for them to revive their cooperation in different areas.
Over the past few decades, Indonesia has made several development landmarks through restructuring its polity and society. The economy and foreign policy goals of this nation have constructively transformed from President Sukarno to Joko. Furthermore, in the 1980's Indonesia also took a large step in establishing the regional body of ASEAN. Since then for more than a quarter century, ASEAN has been the most important reason for bilateral and multilateral engagements between Indonesia and the two South Asian countries.
Currently, the two-way trade between Indonesia and India stands at about $18.13 billion according to the Indonesia's Central Statistics Agency (bps).  With this mutually beneficial relationship, in the coming years Indonesia and India are planning to enhance their bilateral trade to $50 billion. There is also said to be an increased strategic, defense and security partnership between the two which got reiterated with the state visit of the Indonesian President Joko Widodo.
Similarly, the trade between Indonesia and Sri Lanka has doubled from $418 million in 2011 to around a billion dollar in the recent past and the ties between the two is set to improve further with the establishment of a future Free Trade Agreement (FTA). The year 2018 has also marked the 66th Anniversary of the diplomatic relationship between Indonesia and Sri Lanka where the visit of the Indonesian President after 40 years saw the signing of a series of agreements between the two island nations.
Since the Bandung Summit of 1955, the Indonesia's relationship with India and Sri Lanka has been strong. Later ASEAN has played a leading role in making this partnership grow further. However, India's cooperation with Indonesia and ASEAN serves as a test bed for the new ideas to grow between the two regions.
Indonesia positioned between Southeast Asia and Australasia is a crucial gateway for India and Sri Lanka to further their foreign, economic and security endeavors in these two regions.
*Megha Gupta, a scholar of Masters in Diplomacy, Law, Business at Jindal School of International Affairs, India.