Ms. Halimah Yacob – First female president of Singapore
Ms. Halimah Yacob, 63, former Speaker of Parliament, became the first woman and first Malay in 47 years to ascend to the Presidency of Singapore- highest office, after successfully filing her nomination papers on Sept 13 as the sole eligible candidate for this year's reserved Presidential Election.
She will be officially sworn in as Singapore's eighth President on September 14 at 6pm, at the Istana, the Prime Minister's Office announced.
Returning Officer Ng Wai Choong declared Ms. Halimah as the President-elect at the People's Association headquarters along King George's Avenue to loud cheers by hundreds of Halimah's supporters. The last Malay to hold the presidency ill he died in 1970 was Yusof Ishak, whose image adorns the country's banknotes. Yusof Ishak was President between 1965 and 1970, the first years of Singapore's independence following a short-lived union with neighbouring Malaysia, but executive power rests with Lee Kuan Yew, the country's Prime Minister.
Aiming to strengthen a sense of inclusivity in the multicultural country, Singapore had decreed the presidency would be reserved for candidates from the Malay community this time. Ms. Yacob's experience as house speaker automatically qualified her under the nomination rules. Of the four other applicants, two were not Malays and two were not given certificates of eligibility, the elections department said.
First Malay President
This year's Presidential Election was reserved for the Malays in a bid to ensure multiracial representation after Parliament passed into law changes to the Elected Presidency scheme last November. Apart from Halimah, two other hopefuls – chief executive of Second Chance Properties Mohamed Salleh Marican, 67, and chairman of marine services provider Bourbon Offshore Asia Pacific Farid Khan, 62 – had also filed application forms to contest as candidates. However, both men were determined ineligible by the Presidential Elections Committee as they did not meet one of the qualifying criteria, which requires that private-sector candidates must have served as the chief executive of a company for at least three years, with the company having at least S$500 million in shareholders' equity, on average, in the most recent three years.
While some members of the public have expressed happiness at Halimah's ascension to the Presidency, others expressed disappointment that this was only made possible courtesy of a walkover. They want an election for full legitimacy. However, others noted that Madam Halimah is fully qualified to become the President and will be able to perform her duties well, citing her track record of over 40 years in public service.
Malays make up about 13 percent of the population, and the government is dominated by ethnic Chinese, who make up about three-quarters. There are no Muslim Malays in the top echelons of Singapore's army, and few among the senior ranks of its judiciary, but a member of its poorest ethnic minority is set to become the first woman President of the Southeast Asian city state this week.
The government initially narrowed the criteria last year to permit only a Malay to serve as the next president, on the ground that no Malay had held the post in the five preceding terms.
The Presidential Election Committee later tightened the criteria, including a requirement that any candidate from the private sector must have been a senior executive of a company with at least 500 million Singapore dollars in equity, or about $371 million.
Two other Malays were considered by the commission, including Mohamed Salleh Marican, chief executive of Second Chance Properties. He had said that if he was elected, he would begin an investigation into the allegations that Mr. Lee abused his power in his dispute with his siblings. Both potential candidates were rejected on the grounds that the companies they headed were not large enough.
President Halimah
Ms. Halimah Yacob is Singapore's eighth president and its first woman head of state, in the country's first presidential election reserved for candidates from the Malay community.
The 63-year-old former Speaker of Parliament was the only presidential hopeful declared eligible to contest by the Presidential Elections Committee (PEC) "Whether there is an election or not, my passion and commitment to serve the people of Singapore remain the same," she told reporters.
Halimah Yacob, who was born to an Indian Muslim father and Malay mother, puts minority representation on agenda.
The youngest of five children, Ms. Halimah had described her childhood as a "terrible struggle" following the death of her Indian-Muslim father and family sole breadwinner. Her mother, who died in 2015, had to single-handedly raise the family by selling food on a pushcart. Halimah had studied at the Singapore Chinese Girls' School and Tanjong Katong Girls' School, before applying successfully to read law at the then University of Singapore.
Starting out as a lawyer, Halimah, 62, had spent over three decades in the National Trades Union Congress (NTUC). Before she became Speaker of Parliament in 2013, she had served as Minister of State at the then-Ministry of Community Development, Youth and Sports.
She collected her certificate of eligibility at the Elections Department in the afternoon, shortly after witnessing the election of her successor as Speaker in Parliament.
Ms. Halimah was a Member of Parliament and a leader of the People's Action Party before giving up her seat last month to run for president. "I can only say that I promise to do the best that I can to serve the people of Singapore, and that doesn't change whether there is an election or no election," she told reporters Monday after she was certified as the only eligible candidate. Her campaign slogan — "Do Good, Do Together" — was widely panned as ungrammatical.
World's attention is focused on Ms. Halimah as she will take her oath of office on Thursday, which will mark the start of her six-year term.
Despite being the establishment candidate, Ms. Yacob wears a hijab, which is banned in state schools and public sector jobs that require uniforms. But she has seldom spoken publicly on the issue and there is little sign of change in official attitudes.
Mixed reactions
There were three candidates for the presidency poll and they were issued certificates by the Community Committee confirming that they belong to the Malay community. After scrutiny, the PEC found only Ms. Ms. Halimah was eleigible candidate and informed the other two – marine services firm chairman Farid Khan, 61, and property company chief executive Salleh Marican, 67 – that they did not qualify to contest. Neither had helmed a company with $500 million in shareholder equity for the most recent three years, a key threshold required for candidates relying on their private-sector experience. In rejecting his application, the six-member panel said it was unable to satisfy itself that he had "the experience and ability" comparable to a chief executive of a company of that size and complexity.
The PEC noted the shareholders' equity of Salleh's company, Second Chance, averaged about $258 million, a sum "considerably below the minimum" required under the Constitution. Farid declined to disclose his company's financials, but its value is believed to be much lower. He declined to show his letter from the PEC to the media. Both said they were disappointed not to be given the go-ahead – but thanked their families and supporters for their support over the past few months, and said they would continue to serve Singaporeans.
Under the law, the decision of the PEC – chaired by Public Service Commission chairman Eddie Teo – is final and not subject to appeal or review in any court. The uncontested election drew mixed reactions from observers, who welcomed Madam Halimah making history as the country's first woman president and the first Malay head of state in 47 years.
Institute of Policy Studies deputy director Gillian Koh said: "Madam Halimah is a double minority – not only is she a Malay-Muslim individual, but a female." But Dr Koh felt "the statement of our acceptance of diversity would have been all the more powerful if there had been an open contest".
However, political science professor Bilveer Singh of the National University of Singapore questioned the value of having a contest for a contest's sake: "Being elected through a walkover does not undermine or delegitimize the winner."
For Lee, whose son, Lee Hsien Loong, is now Prime Minister, the answer to social cohesion lay in creating a culture of meritocracy, rather than adopting policies of positive discrimination to boost the chances of advancement for Singapore's Malay and Indian minorities.
Singapore
Singapore officially the Republic of Singapore, is also referred to as the "Lion City", the "Garden City" or the "Little Red Dot", is a sovereign city-state in Southeast Asia. Singapore, an island city-state off southern Malaysia, is a global financial center with a tropical climate and multicultural population. Its colonial core centers on the Padang, a cricket field since the 1830s and now flanked by grand buildings such as City Hall, with its 18 Corinthian columns. In Singapore's circa-1820 Chinatown stands the red-and-gold Buddha Tooth Relic Temple, said to house one of Buddha's teeth.
It lies one degree (137 km) north of the equator, just south of the Malay Peninsula across the Straits of Johor, with Indonesia's Riau Islands to the south. Singapore's territory consists of one main island along with 62 other islets. Since independence, extensive land reclamation has increased its total size by 23% (130 km2) and its greening policy has covered the densely populated island with tropical flora, parks and gardens.
Singapore is a global commerce, finance and transport hub. Its standings include: the most "technology-ready" nation (WEF), top International-meetings city (UIA), city with "best investment potential" (BERI), second-most competitive country, third-largest foreign exchange market, third-largest financial centre, third-largest oil refining and trading centre and the second-busiest container port. The country has also been identified as a tax haven.
Singapore ranks 5th on the UN Human Development Index and the 3rd highest GDP per capita. It is ranked highly in education, healthcare, life expectancy, quality of life, personal safety and housing. Although income inequality is high, 90% of homes are owner-occupied. 38% of Singapore's 5.6 million residents are permanent residents and other foreign nationals. There are four official languages: English (common and first language), Malay, Mandarin and Tamil, though almost all Singaporeans are bilingual.
Singapore is a unitary multiparty parliamentary republic, with a Westminster system of unicameral parliamentary government. The People's Action Party has won every election since self-government in 1959. The dominance of the PAP, coupled with a low level of press freedom and restrictions on civil liberties and political rights, has led to Singapore being classified by some as a semi-authoritarian regime. One of the five founding members of ASEAN, Singapore is also the host of the Asia-Pacific Economic Cooperation (APEC) Secretariat and a member of the East Asia Summit, Non-Aligned Movement and the Commonwealth of Nations.
Singapore is a parliamentary republic with a Westminster system of unicameral parliamentary government representing constituencies. The country's constitution establishes a representative democracy as the political system Executive power rests with the Cabinet of Singapore, led by the Prime Minister and, to a much lesser extent, the President.[54]The President is elected through a popular vote, and has veto powers over a specific set of executive decisions, such as the use of the national reserves and the appointment of judges, but otherwise occupies a largely ceremonial post
The Parliament serves as the legislative branch of the government
Singapore's foreign policy is aimed at maintaining security in Southeast Asia and surrounding territories. An underlying principle is political and economic stability in the region.[97] It has diplomatic relations with more than 180 sovereign states. As one of the five founding members of ASEAN,[99] it is a strong supporter of the ASEAN Free Trade Area (AFTA) and the ASEAN Investment Area, because Singapore's economy is closely linked to that of the region as a whole.
The separation of Singapore from Malaysia gave ethnic Malays a clear majority in Malaysia, while ethnic Chinese formed the majority in independent Singapore. Leaders of both countries, however, recognised that peace and prosperity depended on preserving harmony between the two groups. But living in a Muslim-dominated neighborhood, with Malaysia and Indonesia next door, Singapore's leaders have long worried about the risk of conflicted loyalties among Malays.
President
The President of the Republic of Singapore is Singapore's head of state. In a Westminster parliamentary system, as which Singapore governs itself, the prime minister is the head of the government while the president is largely ceremonial, broadly analogous to the Sovereign of the United Kingdom. A Constitutional Commission recommended changes to guarantee minority representation in the highest office in the land as well as to tighten eligibility criteria in keeping with the economy's growth.
The President is the head of state of Singapore. The executive authority of the nation is vested in the President and exercisable by him or her or by the Cabinet or any minister authorised by the Cabinet. However, it is the Cabinet that has the general direction and control of the Government, and in most cases the President exercises powers in accordance with the advice of the Cabinet or a minister acting under the Cabinet's general authority. The President only exercises limited powers in his or her personal discretion to block attempts by the government of the day to draw down past reserves it did not accumulate, to approve changes to key appointments, and to exercise oversight over the Corrupt Practices Investigation Bureau and decisions of the Executive under the Internal Security Act and the Maintenance of Religious Harmony Act.. As a component of the legislature together with Parliament, the President is also jointly vested with the legislative power of Singapore. The President usually opens each Parliamentary session with an address drafted by the Cabinet setting out the Government's agenda for the session, and may address Parliament and send messages to it
The Constitution confers on the President certain executive functions to block attempts by the government of the day to draw down past reserves that it did not accumulate. Thus, a guarantee may only be given or a loan raised by the Government if the President concurs, and his or her approval is also needed for budgets of specified statutory boards and Government companies that draw on their past reserves.
Before 1993, the President of Singapore was chosen by Parliament. Following constitutional amendments in 1991, the Presidency became a popularly elected office with certain custodial powers, particularly over government expenditure of the nation's past financial reserves and key appointments to public offices. In November 2016, further amendments provide for "reserved elections" for a particular racial group (Chinese, Malay and Indian/other minority) – if that community has not been represented for five presidential terms.
The President has been called "Singapore's No. 1 diplomat" Ambassadors and high commissioners accredited to Singapore present their credentials to him, and he is called upon by visiting foreign leaders. In addition, he or she contributes to the nation's external relations by undertaking overseas trips on Cabinet's advice. Presidents have also used the office to champion charitable causes.
The first President elected by the majority of the people was Ong Teng Cheong, who served from 1 September 1993 to 31 August 1999. The office of President was created in 1965 after Singapore became a republic upon its secession from the Federation of Malaysia that year. It replaced the office of Yang di-Pertuan Negara, which had been created when Singapore attained self-government in 1959. The last Yang di-Pertuan Negara, Yusof Ishak, became the first President. After his death he was replaced by Benjamin Sheares, who served until his death in 1981, when he was succeeded by Chengara Veetil Devan Nair. Owing to personal problems, Nair stepped down in 1985 and was replaced by Wee Kim Wee, who served as President until 1993.
In January 1991, the Constitution was amended to provide for the popular election of the President, a major constitutional and political change in Singapore's history. Under the revision, the President is empowered to veto the use of the country's past reserves and key civil service appointments. He or she can also examine the administration's enforcement of the Internal Security Act and Maintenance of Religious Harmony Act, and authorize corruption investigations The first popularly elected President was Ong Teng Cheong, a former cabinet minister. He served as President from 1 September 1993 to 31 August 1999.
Discrimination
There are serious elements of discrimination in Singapore against minorities in all walks of life. A government report published in 2013 found Malays felt they were sometimes discriminated against and had limited prospects in some institutions, such as the armed forces.
Malays, who form just over 13 per cent of Singapore's 3.9 million citizens and permanent residents, also underperform on measures such as university and secondary school education.
The election of a Malay President is by itself unlikely to resolve concerns over under-representation, but analysts and advocates say it could help foster trust among communities.
Singapore's economic success and education policies have helped swell the ranks of middle-class Malays, but the last census in 2010 showed they lagged other ethnic groups on socio-economic measures such as household incomes and home ownership.
Farid Khan, one of the unsuccessful candidates and the chairman of marine services firm Bourbon Offshore Asia, told Reuters more Malays now hold political office, and some are making their way in the corporate world, but "there is still room for improvement."
Yet the reserved election has also injured some pride. "It cheapens the credibility of a Malay person that it requires a token election for us to be President," said Malay comedian and television personality Hirzi Zulkiflie. "Some people intending to run are very capable."
Observation
A popular public figure, Ms. Halimah was widely expected to win the presidential election but rejection of other two candidates made the poll fairly easier. West like many anti-Islamic insiders might not like the Muslim woman is elected to presidency in Asia.
Singaporeans are used to predictable elections, with the same party winning every parliamentary poll in the carefully managed country's 52-year history, last time with a landslide. It's partly due to loyalty to the ruling People's Action Party (PAP), but also because the government tightly controls the media and political freedoms. As the head of state, the president plays a largely ceremonial role and doesn't hold much power, apart from having say in the use of Singapore's hefty financial reserves.
Ms Halimah, who is Muslim, is only the second president to come from the Malay ethnic minority. It's a move that should be celebrated by Singapore, which prides itself on its multiculturalism and diversity. That's because this election was only open to Malay candidates – the first time the government has reserved an election for a particular race. Otherwise a Muslim cannot t hope to be the elected president, especially in the present era of Islamophobia.
The government, which lauds its careful maintenance of national racial harmony, argued it was necessary to ensure minorities could have a chance at becoming president in Chinese-majority Singapore, which has always had an ethnically Chinese prime minister. But some Malays saw the move as positive discrimination that went against Singapore's golden rule of meritocracy, which is that the best person gets the job, regardless of background. It also stirred up questions about Malay racial purity, after people realized Ms Halimah was half-Indian, and many have mocked her ethnicity. Singapore's government has often clamped down on such unhealthy discussions, fearing it would hurt racial harmony.
After getting elected as the first ever female President Ms. Halimah said she is the president of entire Singapore as she is committed to Singapore and Singaporeans. She asked people to forget the differences and instead work on the similarities among them to make the nation achieve greater goals.
Ms. Halimah with a genuinely positive mindset has a long way to go forward to strengthen secular democracy, Singapore too!
Spreading Indonesia's Nation Branding Through "Kopi Kenangan"
Consuming coffee has become a public trend in daily life, especially among the young generation. Where almost every coffee shop is always visited by youth who spend their leisure time drinking coffee. Based on data from Statista, in 2020/2021, around 166.63 million 60 kilograms of bags of coffee were consumed worldwide (Ridder, 2022). These data indicate that currently, coffee has become a daily necessity for people in carrying out their activities. Therefore, countries are currently deciding to increase coffee production in their countries through cooperation between countries to fulfill the needs of societies in each country.
Indonesia is the 4th largest country as a coffee-producing country in the world with an amount of 753,491 tons in 2020. In addition, Indonesia is also a country that ranks 2nd in coffee export activities (Liputan 6,2021). It is due to the natural wealth owned by Indonesia in the agricultural sector by having the advantage of fertile soil and being able to produce abundant agricultural products, one of which is coffee beans which have led to many coffee shops available in a country. Indonesia is one of the countries that can maximize its natural wealth, namely coffee beans. It can be proven by the formation of the first New Retail F&B Unicorn company in Southeast Asia where the unicorn product Is a coffee drink called "Kopi Kenangan". Kopi Kenangan is a food and beverage (F&B) network founded by Edward Tirtanata who is the CEO of Kopi Kenangan this unicorn won the Brand of the Year title for the café retail category at the 14th World branding Awards. Where the event was held virtually and attended by more than 500 brands from 60 countries in the world organized by the World Branding Forum (WBF) (Zhafira, 2021). Kopi Kenangan is included in the ranks of businesses with unicorn status or has a valuation of US$ 1 billion and received the first phase C funding of US $ 96 million (Primadhyta, 2021). Through this achievement, it can be a strategy for Indonesia in developing unicorns and expanding its network to many countries by making Kopi Kenangan a coffee product from Indonesia that can be maximized to be promoted abroad as an Indonesian brand that goes International.
To expand the network in promoting Kopi Kenangan Indonesia, it requires contributions from various actors other than the community, one of which is the state actor, namely the government. The government can maximize its role to promote this unicorn abroad through the cooperation between the two countries in establishing international cooperation and negotiating to develop their markets abroad. Through the negotiations between countries, it can be a first step that can be an opportunity for Indonesia to develop the unicorn "Kopi Kenangan" to abroad, not only countries in Southeast Asia, but other countries outside Southeast Asia can become Indonesia's target in promoting its coffee unicorn. Apart from increasing cooperation, it can also be used as an opportunity for Indonesia to create a nation branding for the international community. A coffee brand originating from Indonesia, automatically, the international community will feel that beverage products from Indonesia have a good taste which can be used as a strategy to increase the good image of a country. The formation of the good image, a country will be seen as a country that has a lot of innovation in creating a product, and Indonesia will be seen as a country that can complement the needs of its communities in the current era, which in the current era, coffee has become a lifestyle in daily activities which can also be a state strategy in carrying out people-to-people activities in the aspect of Public Diplomacy. Through this unicorn that is formed and spread to various countries, it can be an opportunity for Indonesia as well to convey the values of Indonesia by promoting Indonesian culture through the unicorn, such as through packaging of drinks or food by displaying Indonesian characteristics.
Kopi Kenangan has succeeded in creating employment opportunities for the Indonesian society with 3,000 employees and it has a large number of outlets spread across Indonesia as many as 600 outlets spread across 45 cities in Indonesia (Merdeka.com, 2022). It shows that Kopi Kenangan can fulfill the daily needs of the community. On the other hand, this unicorn can help Indonesians to find work and can become a state asset, especially Indonesia in maximizing the achievements that have been owned to develop the country's economy through local brands that have spread in many countries. Amid in Covid-19 Pandemic, all activities have stopped and people have difficulty getting jobs. However, with innovations, increasing creativity, this will have a positive impact on the people around us as is the case with Kopi Kenangan which can create jobs for local communities in Indonesia, which Kopi Kenangan contributes to in dealing with the Covid-19 pandemic by supporting parties affected by the economy as a result of Covid-19. when the Covid-19 pandemic first appeared in 2020, there was a form of assistance from Kopi Kenangan in the form of providing a total of IDR 15 billion in 2020 to help various parties affected by the spread of Covid-19.
The local Indonesian brand that has become an Indonesian unicorn in the Southeast Asia Region, has shown that Indonesia has succeeded in improving its performance amid the Covid-19 pandemic where Indonesia has a young generation who has a high ability to create a prestigious product. This product is expected to continue to be developed not only in the Southeast Asian region but outside the Southeast Asia region as well as being able to experience the enjoyment of local Indonesian coffee brands by maximizing international cooperation between countries and this can be a country's strategy to spread nation branding as well. Therefore, through Kopi Kenangan, which has now become the first Unicorn Startup in the food and beverage (F&B) sector in Southeast Asia, it has proven that amid the Covid-19 pandemic, innovation can continue to be developed. which in the era of the Covid-19 pandemic, creativity, and innovations are very much needed to achieve the success that can be useful for anyone, both for the country and society.
Maximizing Indonesia's Public Diplomacy Through Indonesia's First Mosque in London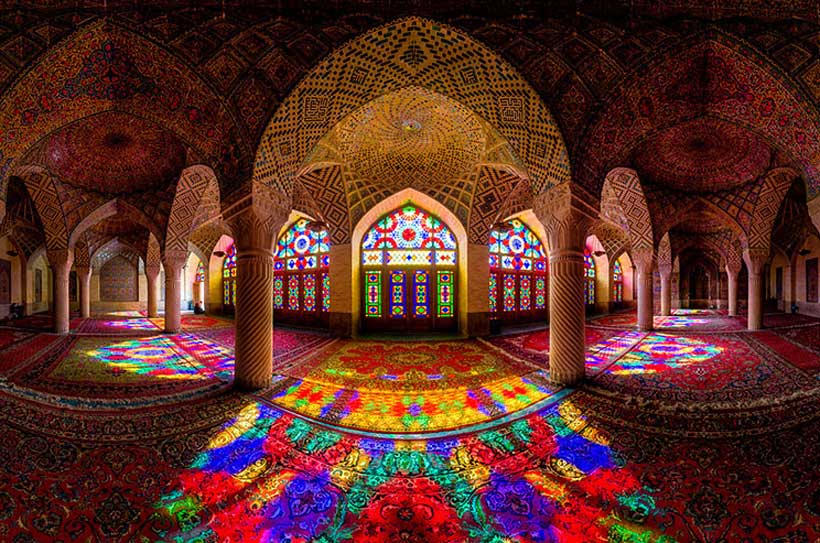 Indonesia and UK have established bilateral cooperation in December 1949 in which the bilateral cooperation includes economic cooperation, tourism, energy, education, and industry. The existence of these forms of cooperation shows that the UK and Indonesia already have ties and must maintain their relations. The relationship between the two countries continues to develop, and not only state actors can cooperate, but non-state actors, especially the international community, and assist the role of the state (one track diplomacy) in carrying out diplomatic activities. One aspect that greatly contributes to shaping the characteristics of the international community in carrying out communication activities, and indirectly can be a strategy to introduce the characteristics of the state through social and cultural aspects. Currently, the social and cultural aspects have become aspects that greatly contribute to forming a mutual understanding of the international community, establishing harmonization among the international community. However, the international community can carry out a people-to-people strategy formed by Indonesia to the UK is to establish the Indonesian Islamic Center (IIC) mosque located in Colindale, London.
The first Indonesian mosque built in London has a plan to accommodate a capacity of around 500 worshipers (Kristina, 2021). The existence of the mosque can be a strategy for Indonesian Public Diplomacy in introducing the characteristics of Indonesian mosques and can be a strategy for interacting with the international community in London by spreading the good image of the state especially Indonesia to the international community. As for spreading Indonesia's good image, Indonesia must be able to implement the diversity aspect. The Indonesian must be able to show the nature of religious tolerance towards all people. the existence of an Indonesian mosque in England, it is hoped that with this existence, the mosque will not only be visited by the Indonesians but also given the freedom for all Muslims who want to worship in the mosque regardless of where they come from, besides that, Indonesian must reflect a good nature to the international community by not discriminating against anyone who wants to worship in the mosque. The data from the Office for National Statistics (ONS) explains that the number of Muslims in the UK in 2019 reached 3 million people and in some areas in London almost 50% of the population is Muslim (Windiyani, 2019). Therefore, the diversity of people from countries who worship at the mosque, so that can be a strategy that can be maximized by Indonesia to make it a tool of Public Diplomacy (Second Track Diplomacy) which is the second path carried out by non-state actors who can contribute to smooth the goals of a country. Through the good image delivered by Indonesian in London, it can be added value for the Indonesians in spreading the advantages of a country. Not only introducing the characteristics through the architect of the mosque building but the Indonesian in London must participate and contribute to providing good service for the international community in London. Thus, it will have a positive impact on Indonesia that Indonesia can be known as a country that is harmonious, tolerant, and upholds peace to everyone without discriminating against the identity of each individual. The formation of the first mosque in London, in the future, can become a forum for the Indonesians by holding various religious activities and gathering between Muslims in order to establish good relations. In addition, Indonesia's first mosque in London can also be used as a forum for teaching and learning process such as reciting Al-Qur'an together in the mosque it is an opportunity for the Indonesian who is in London to do good things by conducting activities at the mosque with local and foreign Muslims.
The construction of Indonesia's mosque in London is a good first step to maximize Indonesia's nation branding to strengthen Indonesian identity with the presence of Indonesia's mosque in London. In addition, the existence of Indonesia's mosque in London, it can enhance and promote the socio-cultural aspects of Indonesia to the International community. Which will have an impact on improving and achieving the partnership between Indonesia and UK. Indonesia and the UK have 7 characters, including point 7 on social and cultural aspects which explains that there is a cultural partnership to create a mutual understanding of each other. In order to maintain the relations and facilitate cooperation between the two countries, it is necessary for involving various actors, both from state actors namely the government, and non-state actors, namely the international community. By maximizing the contribution of the two actors, the relations between the two countries will be harmonious and bilateral cooperation will run smoothly in the future. However, building a mosque requires contributions and involvement from various parties to assist in the construction process. Where the existence of Indonesia's mosque in London is a form of representation of Indonesia abroad, consequently, it needs to be maximized both in the development process, the architect used, and adequate funding. Through the fulfillment of this point, the existence of Indonesia's mosque in London will be achieved and the strategy to maximize Indonesian identity through the presence of Indonesia's mosque will also be achieved well. Both in terms of promoting Indonesia's mosque and the interaction of the international community there. These two things are important things to be realized that can be used as a strategy to maximize Indonesia's performance and good representation in the international community. The formation of a good image of a country will have a good impact in the future. Which a country will always be remembered as a harmonious country, uphold peace, and be seen as a good representative of the country. Through this formation, it will help the role of the state to smooth the cooperation formed between countries through the establishment of Indonesia's first mosque in London.
Cambodian Prime Minister's Visit to Myanmar: Weakening Role of the ASEAN?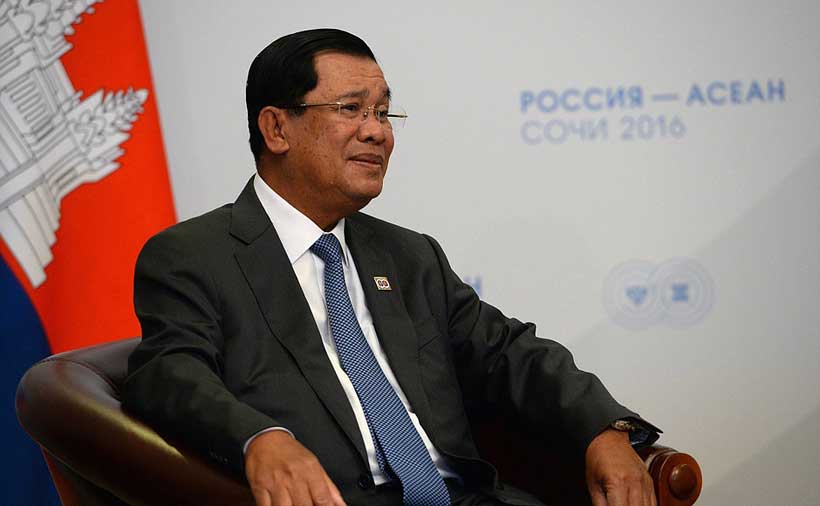 Cambodian Prime Minister Hun Sen recently visited Myanmar for two days despite a wave of condemnation that his visit undermines ASEAN and legitimizes Myanmar's deadly regime. Hun Sen is currently the chair of Association of Southeast Asian Nations (ASEAN) in 2022, and is expected to lead ASEAN in diplomatic activity on how to navigate Myanmar's political situation. As expected, Hun Sen was welcomed by the Myanmar officials, including Foreign Minister Wunna Maung Lwin, and was given a guard of honor. Accompanying Hun Sen are donations of medical equipment to fight Covid-19, comprising three million face masks, 200,000 N95 masks, 100,000 goggles, 30,000 personal protective equipment (PPE) suits, 30,000 face shields, 3,000 plastic boots, 50 ventilators appropriate for an ICU setting, 50 patient monitors and 50 oxygen concentrators. He was the first foreign leader to visit the country since the Myanmar military overthrew the democratically elected party and jailed it's leaders, including Aung San Suu Kyi. Since Feb 1, at least 1,435 people have been killed by the Tatmadaw in ruthless crackdowns on democracy protests. Conflict has also escalated in the nation's border zones creating a humanitarian disaster where tens of thousands of people have been fleeing for their lives. Prompted by Myanmar's exclusion from the bloc's summit in 2021, the premier has repeatedly signaled his intent to bring the country back into the ASEAN fold, arguing that the economic union was "incomplete".
Why has the Cambodian Prime Minister visited Myanmar, a nearly pariah nation in the world? Traditionally, Cambodia is a time-tested ally of Myanmar. This country has remained behind Myanmar solidly in times of crisis and challenges. Particularly, the current Hun Sen leadership is close to the military Junta of Myanmar. Cambodia has a different view about Myanmar and it's a deeply pro-Junta as Hun Sen believes that ASEAN did not operate very smoothly in 2021 on the Myanmar issue. As the ASEAN chair, Hun Sen is determined to find a way to halt the violence and maintain the "ceasefire" in Myanmar while pursuing the bloc's five-point consensus and bringing in humanitarian assistance. In his words, we cannot stand by passively while Myanmar falls apart and that we must find a way to resolve the stand-off between the opposing sides there and take advantage of all opportunities to pursue negotiations.
Although apparently the Cambodian leader focuses on political crisis in Myanmar, he has no concern for democracy, human rights and brutality of the military regime. He has no concern for the Rohingyas or any minority groups, which suits interests of Myanmar regime and its allies. Cambodia has launched a diplomatic blitz to rehabilitate the Junta first in ASEAN and then at the global level. Before taking over the revolving annual chairmanship of ASEAN, Hun Sen declared that he wanted the Burmese junta to be represented at the bloc's meeting. In responding to questions of whether Cambodia can resolve the issue of the Myanmar junta, Hun Sen mentioned that any resolution would have to come from Myanmar itself, saying that the regional bloc was only one part of helping the member nation find a solution. "It isn't based on whether Cambodia can resolve it or not, but Cambodia will try to compromise the situation of Myanmar to return it to a better situation.
Hun Sen is trying to use his personal influence as one of the oldest leaders in the region who is in power for more than 36 years and who even supported Vietnam's invasion of his country in 1978. His own leadership in Cambodia is also deeply criticized, so his diplomatic role can also help him legitimizing his power in one of the small but historic nations on earth, Cambodia. Hun Sen often refers to ASEAN's long-held convention of not interfering in each other's internal affairs as an excuse of not creating any pressure on the Junta government. He plainly promotes the idea that under the ASEAN charter, no one has the rights to expel another member.
Support for the Hun Sen Initiative
The visit of Hun Sen enjoys support from some members of ASEAN and outside. Cambodia enjoys strong endorsement from two powerful regional partners of ASEAN and members of ASEAN Plus Three, China and Japan. In a statement of Japan's MOFA, it is stated that Japan welcomes Cambodia's active engagement as ASEAN Chair on the situation in Myanmar, and both ministers shared the view to coordinate closely. Another close ally of Myanmar, China, is also strongly in favor of Hun Sen and Cambodia, as well as Myanmar. The Chinese foreign ministry official, Wang Wenbin states that China appreciates Myanmar's readiness to create favorable conditions for ASEAN's special envoy to fulfill his duty and [he] works toward effective alignment between Myanmar's five-point road map and ASEAN's five-point consensus. In his words, "China will fully support Cambodia, the rotating chair of ASEAN, in playing an active role and making [an] important contribution to properly managing the differences among parties of Myanmar". Members of ASEAN such as Thailand and Vietnam have strong support for Hun Sen visit. Cambodian Foreign Minister Prak Sokhonn said that ASEAN member-state Thailand's top diplomat had sent a "congratulatory message" saying, "he strongly supported the outcomes of the Cambodia-Myanmar joint press release".
Against the Visit
Rights groups are calling the visit a charade. They openly argue that by failing to insist that he would meet with all parties to the conflict, including imprisoned political leaders like Aung San Suu Kyi, PM Hun Sen has demonstrated a clear authoritarian orientation that all issues can be sorted out in closed door talks between dictators. They argue that such kind stance of Hun Sen threatens to undermine the very fragile ASEAN decision that Myanmar political authorities cannot participate in future ASEAN events unless they abide by the 5 Point Consensus agreed by junta supremo General Min Aung Hlaing in April 2021. Activists also argue that with the false confidence generated by this ill-advised visit, the serious worry is the Tatmadaw will see this as a green light to double down on its rights abusing tactics seeking to quell the aspirations of the Burmese people. The worrying fact is that ASEAN has been making some efforts to stabilise the political conflict in Myanmar since the 2021 coup, but many view Hun Sen's visit undermines this progress. Understandably, anti-coup activists and leading members of Myanmar's shadow government, the National Unity Government, have also condemned the visit across social media. The most outspoken ASEAN members against the visit are Indonesia and Malaysia who led the process in 2021 to keep the Junta leader, General Min Aung Hlaing out of ASEAN process for his blatant breach of 5-point consensus to which he was also a party.
Who has benefited from the Visit?
Undoubtedly, it is the military Junta of Myanmar who has gained exclusively from this visit orchestrated by the pro-Junta members within and outside of ASEAN. Myanmar and Cambodia are particularly happy with the outcomes of the visit. In the first place, the Myanmar Military has already achieved a huge diplomatic advantage from the visit of Hun Sen as he became the first foreign leader to visit Myanmar and meet the regime's leader, Min Aung Hlaing, since the military overthrew the country's elected government in February 2021. Meanwhile, the two leaders discussed bilateral relations in a 140-minute meeting in the capital of Naypyidaw and they agreed that the ASEAN Special Envoy could be involved in the Myanmar peace process. Myanmar believes that Cambodia will rule with fairness during its chairmanship this year of the ASEAN. To Myanmar, there were "good results" from the Cambodian leader's visit that boosted the military leadership as they argue that international pressure on Myanmar had not dialed down, but Myanmar would not bow to it.
Despite the satisfaction of Myanmar and Cambodia, Malaysian Foreign Minister Saifuddin Abdullah criticized Cambodia's Prime Minister Hun Sen for taking unilateral action in meeting the leader of Myanmar's junta. The foreign minister further added, "We would expect that he could have at least consult – if not all – a few of his brother leaders as to what he should say." He reminded that ASEAN position would not change that until there is clear progress on the five-point consensus Myanmar's representation at the Asean summit and related summits at the end of the year should remain non-political. Indonesia is another powerful member of ASEAN also criticized that visit and identified it as a futile exercise.
Another immediate outcome of the visit is postponement of the first ASEAN meeting known as The ASEAN Foreign Ministers Retreat (AMM Retreat) initially scheduled on Jan. 18-19, 2022, in Siem Reap province under Cambodia's 2022 chairmanship. Although COVID 19 was shown as a reason behind this decision, it is the division among the bloc's members over Prime Minister Hun Sen's visit to Myanmar has played a vital role behind this new development. Discords within ASEAN over Hun Sen's trip to Naypyidaw and a potential invitation to the Myanmar junta's foreign minister to attend the ASEAN diplomats' retreat might be why some ASEAN members chose not to attend the meeting. Precisely, the issue is members' intense disagreement over ASEAN chair's invitation to the Myanmar military-appointed Foreign Minister Wunna Maung Lwin have created an impasse. It may be mentioned that Brunei, Indonesia, Malaysia, the Philippines and Singapore had backed shutting out the coup leader from the regional bloc's top summit in 2021 when Brunei was the Chair of the bloc. Analysts fear that the postponement effectively delays the official endorsement of Foreign Minister Prak Sokhonn as ASEAN's new special envoy for Myanmar.
By visiting Myanmar and meeting with Min Aung Hlaing, Hun Sen legitimized him and at the same time, weakened the role of ASEAN in playing a constructive role in the Myanmar crisis. The military leader in Myanmar had promised, among other things, to end violence and give an ASEAN special envoy access to all parties in the Myanmar political crisis, but he has done none of those things. Hun Sen has reversed the stance of the previous Chair Brunei, which created positive pressure on the Myanmar regime. Now the visit has questioned the credibility and limit of ASEAN to continue its meaningful and effective diplomatic role in mitigating the crisis in Myanmar, which has adverse impact on the future of democratic movement and the possible repatriation of the Rohingyas.