Global Talent Crisis Lies at Heart of Inequality Debate
Efforts to fully realize people's economic potential – in countries at all stages of economic development – are falling short due to ineffective deployment of skills throughout the workforce, development of future skills and adequate promotion of ongoing learning for those already in employment.
These failures to translate investment in education during the formative years into opportunities for higher-quality work during the working lifetime contributes to income inequality by blocking the two pathways to social inclusion, education and work, according to the World Economic Forum's Human Capital Report 2017, which is published today.
The report measures 130 countries against four key areas of human capital development; Capacity, largely determined by past investment in formal education; Deployment, the application and accumulation of skills through work; Development, the formal education of the next generation workforce and continued upskilling and reskilling of existing workers; and Know-how, the breadth and depth of specialized skills-use at work. Countries' performance is also measured across five distinct age groups or generations: 0-14 years; 15-24 years; 25-54 years; 55-64 years; and 65 years and over.
According to the report's Human Capital Index, 62% of human capital has now been developed globally. Only 25 nations have tapped 70% of their people's human capital or more. With the majority of countries leveraging between 50% and 70% of their human capital, 14 countries remain below 50%.
A fundamental tenet of the report is that accumulation of skills does not end at a formal education, and the continuous application and accumulation of skills through work is part of human capital development. All too often economies already possess the required talent but fail to deploy it.
While much is often made of intergenerational inequalities when it comes to the realization of human capital, the report finds every generation faces considerable challenges when it comes to realizing individual potential. For example, while younger people are consistently better off than older generations when it comes to the initial investment in their education, their skills are not always deployed effectively and too many employers continue to look for ready-made talent. The problem of under-deployment of skills among the young also affects those coming towards the end of their working life. Meanwhile, few among those currently in employment – across all age groups –are gaining access to higher skilled work and opportunities to enhance know-how.
"The Fourth Industrial Revolution does not just disrupt employment, it creates a shortfall of newly required skills. Therefore, we are facing a global talent crisis. We need a new mind-set and a true revolution to adapt our educational systems to the education needed for the future work force," said Klaus Schwab, Founder and Executive Chairman, World Economic Forum.
"Human capital is not a fixed concept – it can be enhanced over time, growing through use and depreciating through lack of use – across people's lifetimes. This means we need a more proactive approach to managing the transition from education to employment and to ongoing learning and skills acquisition for today's workforce. Otherwise, every country risks creating lost generations," said Saadia Zahidi, Head, Education, Gender and Work, World Economic Forum.
"Skills are the fundamental unit of human capital. Knowing which skills are most resilient, most persistent, and most likely to remain relevant through technological innovation and economic change is key to successfully upskilling and reskilling workers. Using our data to arm governments and broader policy communities with a richer understanding of skills dynamics can and should fuel more nuanced and strategic investments in building human capital for the future," said Guy Berger, LinkedIn Economist.
The Human Capital Index 2017
The top 10 is topped by smaller European countries – Norway (1), Finland (2), Switzerland (3) – as well as large economies such as the United States (4) and Germany (6). Four countries from East Asia and the Pacific region, three countries from the Eastern Europe and Central Asia region and one country from the Middle East and North Africa region are also in the index top 20.
At a regional level, the human capital development gap is smallest in North America, followed by Western Europe, Eastern Europe and Central Asia, East Asia and the Pacific, Latin America, and the Middle East and North Africa. The gap is largest in South Asia and sub-Saharan Africa.
North America is the strongest regional performer, with an average score of 73.95. The United States (4) ranks in the top 10 and Canada (14) in the top 20.
Western Europe has an overall average score of 71.10, the second highest after North America. The rankings are dominated by the Nordic countries –Norway (1), Finland (2), Denmark (5) and Sweden (8), as well as Switzerland (3) and Germany (6) –which collectively take the region's top spots. Twelve countries have crossed the threshold of developing at least 70% of their human capital. The Netherlands (13) and Belgium (15) rank ahead of the United Kingdom (23) and France (26) to make up the mid-range of the regional league table, while three Mediterranean countries – Portugal (43), Spain (44) and Greece (48) – take the bottom ranks.
Eastern Europe and Central Asia ranks in third place globally, with an overall average score of 67.36. Three countries from the region rank in the top 20: Slovenia (9), Estonia (12) and the Russian Federation (16). The Czech Republic (22), Ukraine (24) and Lithuania (25) all score above the 70% threshold. The bottom-ranked countries in the region, Macedonia, FYR (67) and Albania (85), are held back by high unemployment and underemployment rates across all age groups.
East Asia and the Pacific region scores towards the middle of the range of the index, with an overall average of 65.77. The best-performing countries in the region, such as Singapore (11), Japan (17) and the Republic of Korea (27), are global strongholds of human capital success, while countries such as Lao PDR (84), Myanmar (89) and Cambodia (92) trail behind despite their high degree of human capital utilization across the deployment pillar. ASEAN economies such as Thailand (40), Vietnam (64), Indonesia (65) and Malaysia (33) score towards the middle range. China (34) ranks well ahead of the other BRICS nations except for the Russian Federation.
Latin America and the Caribbean scores in the lower middle range of the index, with an overall average score of 59.86. The gap between the best and worst performers in the region is smaller than for any other region. The two best-performing countries in the region are Argentina (52) and Chile (53). The region's two largest economies, Mexico (69) and Brazil (77), rank in the middle and lower half of the index overall along with Peru (66) and Colombia (68). The bottom ranks of the region are made up of Venezuela (94) and Central American nations such as Honduras (101).
Middle East and North Africa has an overall average score of 55.91. Only one country, Israel (18), from the region makes it into the top 20. Three gulf states – the United Arab Emirates (45), Bahrain (47) and Qatar (55) – outperform the rest of the region's Arab-speaking countries and score in the mid-range of the index overall. Turkey (75) scores at 60%. Saudi Arabia (82), the region's largest economy, ranks ahead of Egypt (97), its most populous one. Algeria (112), Tunisia (115) and Morocco (118) make up the lower end of the rankings, ahead of Mauritania (129) and Yemen (129).
South Asia scores second lowest in the index, with an overall average score of 54.10. Sri Lanka (70) is the top performer, while Nepal (98), India (103), Bangladesh (111) and Pakistan (125) lag behind. With the exception of Sri Lanka, the rest have yet to reach the 60% threshold with regard to developing their human capital.
With an overall average score of 52.97, sub-Saharan Africa is the lowest-ranked region in the index. Rwanda (71), Ghana (72), Cameroon (73) and Mauritius (74) have developed more than 60% of their human capital. South Africa (87), the region's second largest economy, comes towards the middle in the region. Nigeria (114) ranks in the lower midfield and Ethiopia (127) is the lowest performer, fourth from the bottom on the index overall.
The Specialization of Skills – an Analysis
A research partnership with LinkedIn sheds new light on education and skills around the globe.
Within the broader scope of expansion of higher education between generations, there has been a shift in the choices made by students on which subjects to specialize in as well as an expansion of the set of degrees on offer. Some fields of specialization, such as business administration and management see continued substantial representation by age group across all generations. Others such as economics have declined as the proportion of degrees amongst younger generations. Degrees such as computer science have been growing as a proportion of the degrees held by younger generations. Finally, degrees such as psychology have resurged as a proportion of the degrees held by the youngest cohorts, matching the popularity they once held amongst the oldest cohorts after having dipped among the middle cohorts.
Business, administration and law, social sciences, journalism and information as well as information and communication technologies (ICT) dominate the most popular specializations across all labour markets. Economies in South America are among the most likely to have a focused specialization in business, administration and law, especially in some of South America's largest economies such as Argentina, Brazil, Chile and Colombia. On the other hand, some of the countries in which students are more likely to have pursued a specialization in arts and humanities are the United Kingdom, Ireland, Denmark, the United States, Canada, New Zealand and France. Countries that are home to large tertiary-educated talent pools specialized in engineering, manufacturing and construction include economies with high demand for petrochemical engineers, such as Qatar, Brunei Darussalam, Kuwait, the United Arab Emirates, Malaysia and Bahrain.
When it comes to Information and Communication Technologies talent, data from LinkedIn's global membership shows that there has been a considerable expansion of this particular set of specialist skills. Yet, this boom in ICT talent is not equally distributed across countries and generations. Economies such as Sweden, Australia, the United States, Switzerland and the United Kingdom have relatively more mature ICT talent; others such as Lithuania, Brazil, Romania and Estonia have predominantly young pools of ICT talent.
While expanding education access and undertaking curricula reform are critical for ensuring that future generations are prepared for a changing labour market, the Human Capital Report 2017 emphasizes the vital nature of continuous skilling, upskilling and reskilling through the workforce. This requires employers to provide learning opportunities to their workers and see these as investments, governments to take a holistic view to broadening and deepening the skills-specialization and complexity of work across their economies, and individuals to see learning as a lifelong activity.
Assessing the trends of Globalization in the Covid Era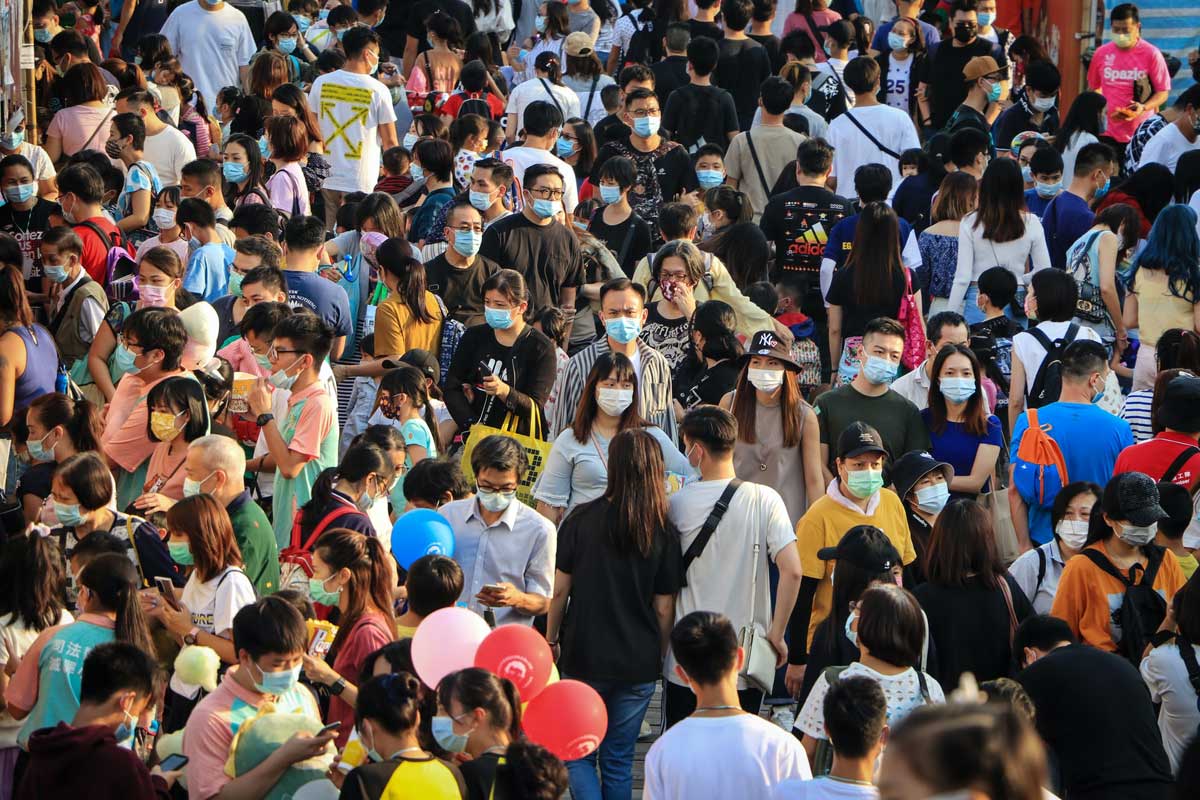 Coronavirus largely represents acceleration in existing globalization trends, rather than a full paradigm shift.
Globalization has ebbed and flowed over the years, but the event panelists agreed that the 2007-08 global financial crash marked a turning point and kicked off a trend "slowbalization". Falling income, increasing unemployment and inequality proved fertile ground for the rise of nationalism and anti-immigration rhetoric. One of the most potential shifts towards domestic production, which is well underway before corona virus, can accelerate, as rising barriers to the free movement of goods, people and capital that underpin globalization. Technology is at the heart of this unilateralism. In the past two decades, we have seen a shift in the global economy, from a reliance on tangible to intangible assets such as software, which does not require complex supply chains. The rise of artificial intelligence could also displace cheap labor and drive restoring in advanced economies. COVID-19 lockdowns have only accelerated such digitization. Another rise in populism could be on the horizon as well, the whitepaper noted, as millions of people around the world are plunged into poverty. And the reputation of international organizations such as the World Health Organization has been weakened, which may further reduce global cooperation.
Compounding this is the deterioration in US-China relations and an escalating trade war. The resulting uncertainty is delaying companies' investment decisions and curbing the global capital flows which are a key pillar of globalization.
It will categorize the globe in losers and winners. The most successful countries in the near future are likely to be those that can generate social consensus on policies; small economies that are protected by nearby large markets like China or Europe; and countries with strong public finances that can prop up their domestic economy, such as Switzerland. Exporting countries that cannot rely on domestic markets will be the big losers, such as India and many African nations. Oil exporting countries may also run into trouble because of growing sustainability concerns. So-called green policies will become a key differentiator for countries, as will taxation to finance the post-pandemic recovery.
Globalization has proved to be game changer for whole world in terms of mobility of people resources and capital; flow of people and resources has also made the flow of diseases especially viral diseases through global interconnectedness. Since the occurrence of Covid-19 on December 2019 in China, the world has totally changed and it has left strong impacts on global security as states have faced many challenges in health, domestic and economic sector. The Corona virus was reported in China initially and later due to free movement of people across borders and lack of availability of knowledge on its symptoms and causes it spread to almost all over the world and hit the states from highly developed states to least developed states and alarmed the Global Health and Security.
According to World Health Organization, the total number of covid cases registered is 162773940 and 3375573 people died due to Corona. The pandemic has also posed a great impact on health care systems and huge burden on world economy and social set-up and contributed to the shift in Globalization trends.
Although globalization has ensured economic and cultural growth in recent past but as mobility of people across borders become easier, the spread of diseases also became easier as the bubonic plague was transmitted from China to Europe through trade routes and influenza pandemic spread during WW1 due to movement of armies and Asian flu of 1957 was spread via land and sea travel. Hence, the phenomenon of globalization has amplified global transmission of diseases and there is link of how the close integration of people and flow of trade and commerce also causes disease transmission. The year 2019 proved to be fatal for whole world as novel coronavirus (SARS-Cov-2) observed in Wuhan city of China spread so rapidly that in March, 2020 WHO declared COVID-19 as pandemic and by October 2020, over 41 million confirmed cases and 1.13 million deaths have reported worldwide. The lockdown measures adopted by states to counter the spread of virus during the global pandemic in has not only impacted our livelihood but also affected economy in terms of supply and demand as market places were closed most of the time and decelerated the economic growth of affected countries which reduced trade and increased poverty. As with all forms of volatility, there are both losers and winners as discussed above, and the case of COVID-19 is no different. While globalization may be negatively impacted in the form of the trade of goods and certain services such as travel, other sectors may experience heightened demand. More remote forms of work will only spur on the cross-border flow of data and of dispersed but easily exchanged professional services. As such, not only the suppliers of these services but also the enablers such as Zoom and broadband providers will be the beneficiaries.
Moreover, the low and middle income countries like Pakistan have faced a collapse in health care systems. The lockdowns and restricted movement has put pressure on transportation systems resulting in loss of income, disruption of global trading and halt of tourism sector, decrease in production, consumption, employment and supply chain. Globally centralized supply chains in low labor-cost countries are also being challenged by the increased use of robotics and automation, allowing firms to keep production in relatively expensive countries. COVID-19 has highlighted the importance of automation, as the threat to operations posed by "non-essential" business closures is based on the need to keep people at home. As such, operations that leverage robotics will be less affected. Ironically, among those countries that have weathered this pandemic the best are many with high levels of robotics usage such as South Korea.
Moreover, unemployment has become major issue with 14% decline in jobs related to industry. Moreover, globally over 140 million people are estimated to face extreme poverty along with food insecurity. Along with economic system, countries with active corona cases are vulnerable like Ireland, UK, and Italy despite having good health care facilities. In African continent, the countries that are more vulnerable are South Africa and Egypt, In Europe, Germany, Russia and Italy are more vulnerable and in Asia and Oceania, Pakistan, India and Saudi Arabia and Turkey and in America Brazil, Chile, USA, Mexico and Peru. The Covid came in three different waves and posed more challenge for states like India where the whole health system collapsed and people were helpless.
In Addition to Health care system and economy, the education sector has been affected too mostly in developing and under-developing states. For example, initially when the schools, colleges and universities were closed the students as well as teachers couldn't adapt immediately to online mode and that made it difficult to acquire quality education. Moreover, the states like Pakistan where internet availability is limited and there are many household that lack access to internet especially rural areas, education could not be provided through online mode. Although the studies at University level continued through online mode, but primary and secondary education sector were severely affected. And this is clear , that the learning acquired by attending institutions and learning at home through online mode are very different and the later requires self-regulation that is very less in today's youth who have various other distractions in terms of electronic gadgets, social media and mobile phones.
COVID became a global issue in past two years and all the states and international organizations were active to cooperate and spread awareness and adopted measures that could halt its spread. It affected all states and posed challenges on economy, health, education and has exposed the urgent need to revisit disaster preparedness and health care systems as health care capacity of powerful nations have been tested during pandemic. The developed states like US have faced difficulties in controlling the spread of epidemic and less developed have been further unable to respond to and control the situation. The Covid has not only posed challenges to economic and health system but the trends of globalization have also shifted. The states adopted counter strategies where institutions were closed, lockdowns were implemented, travel banned and people have to restrict movement.
In short, Covid has been and still is a challenge that states are facing and all states and international organizations have cooperated to fight this evil through research on its causes and effects. The Global community has been successful to produce vaccine that will control the spread of Corona in future and generate immunity for Virus among people. The fight against corona is still there and future hold secrets of this Global Virus that has changed the whole global structure and posed challenge to developed and under developed sates equally as no one was prepared for this deadly outbreak.
We are shifting to a new model of globalization that is more localized, focused on services, less capital and energy intensive. Globalization will survive in the COVID-era, but it will look vastly different.
How has Russia's economy fared in the pandemic era?
Authors: Apurva Sanghi, Samuel Freije-Rodriguez, Nithin Umapathi
COVID-19 continues to upturn our lives and disrupt economic activity across the world. The World Bank estimates that well over 100 million people would be pushed into extreme poverty by the end of this year alone. Global food insecurity is on the rise, and the pandemic is expected to leave long-term scars, world over. How has Russia's economy fared in the global "pandemic-onium"? What about jobs, food prices, and poverty?
First, the economy. In our most recent World Bank Russia Economic Report, we examine how Russia's GDP fell by 3% in 2020 compared to larger contractions of 3.8% in the world economy, 5.4% in advanced economies and 4.8% in most commodity-exporting economies. Several factors helped Russia perform relatively better. Well-known ones are Russia's sizeable fiscal buffers and supportive monetary policy. This allowed for a substantial countercyclical fiscal response (about 4.5 percent of GDP, on par with benchmark countries). Lesser-known factors, perhaps, are a relatively small services sector and a large public sector that buffered against unemployment.
Russia's pre-pandemic advances in digitization also paid off and enabled Russian society to operate reasonably effectively during lockdowns. And closer and growing ties to a relatively fast-growing China, stabilization in new COVID-19 cases, loosening of OPEC+ production cuts – all helped. Indeed, the economic recovery is gathering pace — and with all the caveats of uncertainty around the evolution of the pandemic – we now project Russia's GDP to grow at 3.2% in 2021 and 2022.
Second, when it comes to jobs, although employment remains below pre-pandemic levels, the labor market is improving. The unemployment rate in March 2021 was 5.4%, down from 6.4% in last August. Interestingly, most jobs were created in the informal sector: about 828,000 in the 2nd half of 2020. Job losses have not been the same across economic activities. Total losses of 1.78 million jobs were concentrated in four sectors: manufacturing, construction, retail and hospitality, and health/social services.
Job losses in manufacturing, construction, and retail and hospitality can be explained by the lockdown measures and the difficulty of tele-work in these sectors. However, the fall of employment in health and social services during a pandemic, is more difficult to explain. It could be because of increased mental and physical fatigue of health workers, increased infections in this segment of the workforce, or the fall in employment in social care facilities (including the private ones), which were hit by the pandemic.
Third, turning to food prices, both cyclical and structural factors are behind the rise for items such as sugar and eggs. Higher global demand, global supply disruptions due to bad weather, and lower domestic harvest such as for sugar crops and oilseeds, along with the sizeable ruble depreciation last year, have contributed to this rise. Structural factors stem from the 2014 food embargo, which reduced competition in the domestic market, as domestic production has been unable to respond fully to demand.
At the same time, short-term (cyclical) policy responses to rising food prices have been geared towards export restrictions such as bans, quotas, tariffs, and price caps and subsidies. While politically attractive, and administratively easily implementable, these measures are economically distortive. A recent Higher School of Economics study found that consumer losses amounted to 2000 rubles per Russian citizens, each year, with the beneficiaries being Russian producers and non-sanctioned importers, such as Belarus. Moreover, it is the low-income families and poor who are disproportionately affected by food price increases, as they spend nearly half of their income on food. Therefore, a better approach to help those most affected by food insecurity would be to improve the targeting of Russia's social safety nets in order to reduce food insecurity and poverty.
Finally, this brings us to poverty.
Russia has admirably contained additional spikes in the COVID-19 induced poverty rate. This success, in large part, is due to various compensatory social policies, such as the increase in unemployment benefits, child allowances, and support to single parent families. With the economic recovery now gathering pace, and assuming effective implementation of announced policies, we forecast Russia's poverty rate by end-year 2021 to decline to 11.4 from the pre-pandemic poverty rate of 12.3%. However, double-digit poverty remains stubbornly high, and strong growth will play an important role in achieving Russia's goal of halving it by 2030.
That being said, we believe that growth will not be enough – it will need to be complemented by a social safety net system that is more scalable and inclusive (the current welfare system transfers around only 10% of the total social assistance budget to the poor). Successful implementation of Russia's strategic directive (Послание Президента Федеральному Собранию) will also require a safety net capable of addressing the complex financial, health, labor market and long-term care needs of the poor and vulnerable.
A concrete example of how a scalable and inclusive safety net could be weaved is through a national program, which aids people who fall below the poverty threshold. They would be provided with an income-gap-filling payment combined with incentives to graduate them out of poverty through labor activation support. With many caveats, such as excellent targeting, we estimate the lower-bound cost of such a program to be around 0.3% of GDP. As Russian policymakers tackle the goal of halving poverty, at least based on our analysis, accomplishing this laudable goal is within reach.
First appeared in the print version of the Kommersant newspaper via World Bank
Is Bangladesh falling into a China's Debt-Trap Like Sri-Lanka?
Bangladesh is the second highest investment destination for China in South Asia. Referring to the incident of Sri Lanka, lease of Hambantota port by China, critics say that greater dependency of Bangladesh on China will make the country a victim of Chinese debt-trap. Is Bangladesh really going to be a victim of China's debt-trap?
Bangladesh reached lower-middle-income country status in 2015. Bangladesh has met, for the second time, all the three criteria for graduating from the Least Developed Country (LDC) and if everything goes right, will finally be graduated in 2026.
Sri Lanka became middle income country in 1997. The country is facing economic downturn due to wrong economic policies. Recently, Bangladesh has agreed to lend $200 million to debt-ridden Sri Lanka which is struggling to maintain a moderate foreign exchange reserve. Undoubtedly, it is matter of pride for Bangladesh. At the same time, Bangladesh should take lessons from Sri Lanka for upcoming days to avoid unexpected economic crisis.
Bangladesh and Sri Lanka have similar economic weak point. In both countries, the Tax-GDP ratio is not at expected percentage. The economy of both countries depends on a single product, for example- Bangladesh's economy is dependent on RMG and Sri Lankan economy is dependent on tourism industry. The good news for Bangladesh is that, though Sri Lanka is struggling with its economy but Bangladesh has enough time to confront the upcoming challenges.
The benefits, such as lowest interest rate; longer grace period, that Bangladesh receives as a LDC from different donor organizations like World Bank (WB), International Monetary Fund (IMF), Japan International Cooperation Agency (JICA) etc. will be available till 2027. Now donor agencies like WB, IMF etc. lend Bangladesh with 2% interest rate. These loans have very long tenure, 25-40 years, and the grace period is almost 10-12 years. After 2027, Bangladesh will have to pay higher interest rate.
As Sri Lanka is a middle-income country, it has to pay higher interest rate and gets lower grace period for the loan from donor agencies. Besides, Sri Lanka also borrows from international market through bonds with almost 6 percent interest rate. According to the Central Bank of Sri Lanka, the loan borrowed by Sri Lanka through Sovereign bond was almost 50% of its total external debt.
There are sharp differences between the loans from Donor agencies and loans through Sovereign bonds. Donor agencies offer loans with low interest rates and long tenure. They also come with flexible terms and conditions such as grace periods of around 10-12 years. When the grace period matures, the repayment takes place for next 30-40 years. On the other hand, loans through bonds come with high interest rates, short tenure and no grace periods. Generally, these loans have to be paid within 10 years and the interests are also payable from day one.
Bangladesh needs precise plans for its graduation journey from LDC to Developing country. Plans are also crucial for post-graduation phase for proper implementation of development projects. Otherwise, Bangladesh may also have to face economic crisis like Sri Lanka in near future.
There is a common misconception that Bangladesh is burdened with foreign loans. But the reality begs to differ. According to Economic Relations Department's (ERD) 'Flow of External Resources into Bangladesh' report, in 2019-20 fiscal years, total external debt outstanding of Bangladesh was USD 4409.51 Crore which is equal to BDT 3,74,898.35 crore in local currency. According to this figure, the per capita loan is BDT 23,425 considering the total population as 16 crores.
According to IMF and World Bank's Standard, it is only dangerous for an economy if its external debts exceed 40% of GDP. Currently, Bangladesh's total external debts is less than 15% of GDP which is far from danger mark. Interestingly, USA has the world's largest external debt which is almost 102% of its GDP. However, the country's economy is still vibrant because of the strength of US dollar.
There is propaganda against Bangladesh that, it is burdened with Chinese soft loans and soon the consequences will be like Sri Lanka. External debts are mostly used in Bangladesh to cover the budget shortage. In current fiscal year, Bangladesh has taken 38% from World Bank, 24.5% from Asian Development Bank, 17% from Japan, 3% from China and 1% from India as external debt. Bangladesh has taken 80% of total external debt from WB, ADB and JICA.
In 2016, Bangladesh and China transformed their bilateral relations to 'Strategic Partnership'. In the recent time, like other parts of Asia, Chinese funding is also rising rapidly in South Asia. This has created a good opportunity for fast growing economies like Bangladesh as Chinese Development Finances (DFIs) are offering alternative sources of loans. Chinese DFIs are also creating a competitive and sustainable alternative funding source for Bangladesh since now other countries like India and Japan are also focusing on providing flexible conditions while financing Bangladesh. Based on the analysis, it can be concluded that the propaganda that Bangladesh is going to fall in the Chinese debt-trap is nothing but a myth.