Global Talent Crisis Lies at Heart of Inequality Debate
Efforts to fully realize people's economic potential – in countries at all stages of economic development – are falling short due to ineffective deployment of skills throughout the workforce, development of future skills and adequate promotion of ongoing learning for those already in employment.
These failures to translate investment in education during the formative years into opportunities for higher-quality work during the working lifetime contributes to income inequality by blocking the two pathways to social inclusion, education and work, according to the World Economic Forum's Human Capital Report 2017, which is published today.
The report measures 130 countries against four key areas of human capital development; Capacity, largely determined by past investment in formal education; Deployment, the application and accumulation of skills through work; Development, the formal education of the next generation workforce and continued upskilling and reskilling of existing workers; and Know-how, the breadth and depth of specialized skills-use at work. Countries' performance is also measured across five distinct age groups or generations: 0-14 years; 15-24 years; 25-54 years; 55-64 years; and 65 years and over.
According to the report's Human Capital Index, 62% of human capital has now been developed globally. Only 25 nations have tapped 70% of their people's human capital or more. With the majority of countries leveraging between 50% and 70% of their human capital, 14 countries remain below 50%.
A fundamental tenet of the report is that accumulation of skills does not end at a formal education, and the continuous application and accumulation of skills through work is part of human capital development. All too often economies already possess the required talent but fail to deploy it.
While much is often made of intergenerational inequalities when it comes to the realization of human capital, the report finds every generation faces considerable challenges when it comes to realizing individual potential. For example, while younger people are consistently better off than older generations when it comes to the initial investment in their education, their skills are not always deployed effectively and too many employers continue to look for ready-made talent. The problem of under-deployment of skills among the young also affects those coming towards the end of their working life. Meanwhile, few among those currently in employment – across all age groups –are gaining access to higher skilled work and opportunities to enhance know-how.
"The Fourth Industrial Revolution does not just disrupt employment, it creates a shortfall of newly required skills. Therefore, we are facing a global talent crisis. We need a new mind-set and a true revolution to adapt our educational systems to the education needed for the future work force," said Klaus Schwab, Founder and Executive Chairman, World Economic Forum.
"Human capital is not a fixed concept – it can be enhanced over time, growing through use and depreciating through lack of use – across people's lifetimes. This means we need a more proactive approach to managing the transition from education to employment and to ongoing learning and skills acquisition for today's workforce. Otherwise, every country risks creating lost generations," said Saadia Zahidi, Head, Education, Gender and Work, World Economic Forum.
"Skills are the fundamental unit of human capital. Knowing which skills are most resilient, most persistent, and most likely to remain relevant through technological innovation and economic change is key to successfully upskilling and reskilling workers. Using our data to arm governments and broader policy communities with a richer understanding of skills dynamics can and should fuel more nuanced and strategic investments in building human capital for the future," said Guy Berger, LinkedIn Economist.
The Human Capital Index 2017
The top 10 is topped by smaller European countries – Norway (1), Finland (2), Switzerland (3) – as well as large economies such as the United States (4) and Germany (6). Four countries from East Asia and the Pacific region, three countries from the Eastern Europe and Central Asia region and one country from the Middle East and North Africa region are also in the index top 20.
At a regional level, the human capital development gap is smallest in North America, followed by Western Europe, Eastern Europe and Central Asia, East Asia and the Pacific, Latin America, and the Middle East and North Africa. The gap is largest in South Asia and sub-Saharan Africa.
North America is the strongest regional performer, with an average score of 73.95. The United States (4) ranks in the top 10 and Canada (14) in the top 20.
Western Europe has an overall average score of 71.10, the second highest after North America. The rankings are dominated by the Nordic countries –Norway (1), Finland (2), Denmark (5) and Sweden (8), as well as Switzerland (3) and Germany (6) –which collectively take the region's top spots. Twelve countries have crossed the threshold of developing at least 70% of their human capital. The Netherlands (13) and Belgium (15) rank ahead of the United Kingdom (23) and France (26) to make up the mid-range of the regional league table, while three Mediterranean countries – Portugal (43), Spain (44) and Greece (48) – take the bottom ranks.
Eastern Europe and Central Asia ranks in third place globally, with an overall average score of 67.36. Three countries from the region rank in the top 20: Slovenia (9), Estonia (12) and the Russian Federation (16). The Czech Republic (22), Ukraine (24) and Lithuania (25) all score above the 70% threshold. The bottom-ranked countries in the region, Macedonia, FYR (67) and Albania (85), are held back by high unemployment and underemployment rates across all age groups.
East Asia and the Pacific region scores towards the middle of the range of the index, with an overall average of 65.77. The best-performing countries in the region, such as Singapore (11), Japan (17) and the Republic of Korea (27), are global strongholds of human capital success, while countries such as Lao PDR (84), Myanmar (89) and Cambodia (92) trail behind despite their high degree of human capital utilization across the deployment pillar. ASEAN economies such as Thailand (40), Vietnam (64), Indonesia (65) and Malaysia (33) score towards the middle range. China (34) ranks well ahead of the other BRICS nations except for the Russian Federation.
Latin America and the Caribbean scores in the lower middle range of the index, with an overall average score of 59.86. The gap between the best and worst performers in the region is smaller than for any other region. The two best-performing countries in the region are Argentina (52) and Chile (53). The region's two largest economies, Mexico (69) and Brazil (77), rank in the middle and lower half of the index overall along with Peru (66) and Colombia (68). The bottom ranks of the region are made up of Venezuela (94) and Central American nations such as Honduras (101).
Middle East and North Africa has an overall average score of 55.91. Only one country, Israel (18), from the region makes it into the top 20. Three gulf states – the United Arab Emirates (45), Bahrain (47) and Qatar (55) – outperform the rest of the region's Arab-speaking countries and score in the mid-range of the index overall. Turkey (75) scores at 60%. Saudi Arabia (82), the region's largest economy, ranks ahead of Egypt (97), its most populous one. Algeria (112), Tunisia (115) and Morocco (118) make up the lower end of the rankings, ahead of Mauritania (129) and Yemen (129).
South Asia scores second lowest in the index, with an overall average score of 54.10. Sri Lanka (70) is the top performer, while Nepal (98), India (103), Bangladesh (111) and Pakistan (125) lag behind. With the exception of Sri Lanka, the rest have yet to reach the 60% threshold with regard to developing their human capital.
With an overall average score of 52.97, sub-Saharan Africa is the lowest-ranked region in the index. Rwanda (71), Ghana (72), Cameroon (73) and Mauritius (74) have developed more than 60% of their human capital. South Africa (87), the region's second largest economy, comes towards the middle in the region. Nigeria (114) ranks in the lower midfield and Ethiopia (127) is the lowest performer, fourth from the bottom on the index overall.
The Specialization of Skills – an Analysis
A research partnership with LinkedIn sheds new light on education and skills around the globe.
Within the broader scope of expansion of higher education between generations, there has been a shift in the choices made by students on which subjects to specialize in as well as an expansion of the set of degrees on offer. Some fields of specialization, such as business administration and management see continued substantial representation by age group across all generations. Others such as economics have declined as the proportion of degrees amongst younger generations. Degrees such as computer science have been growing as a proportion of the degrees held by younger generations. Finally, degrees such as psychology have resurged as a proportion of the degrees held by the youngest cohorts, matching the popularity they once held amongst the oldest cohorts after having dipped among the middle cohorts.
Business, administration and law, social sciences, journalism and information as well as information and communication technologies (ICT) dominate the most popular specializations across all labour markets. Economies in South America are among the most likely to have a focused specialization in business, administration and law, especially in some of South America's largest economies such as Argentina, Brazil, Chile and Colombia. On the other hand, some of the countries in which students are more likely to have pursued a specialization in arts and humanities are the United Kingdom, Ireland, Denmark, the United States, Canada, New Zealand and France. Countries that are home to large tertiary-educated talent pools specialized in engineering, manufacturing and construction include economies with high demand for petrochemical engineers, such as Qatar, Brunei Darussalam, Kuwait, the United Arab Emirates, Malaysia and Bahrain.
When it comes to Information and Communication Technologies talent, data from LinkedIn's global membership shows that there has been a considerable expansion of this particular set of specialist skills. Yet, this boom in ICT talent is not equally distributed across countries and generations. Economies such as Sweden, Australia, the United States, Switzerland and the United Kingdom have relatively more mature ICT talent; others such as Lithuania, Brazil, Romania and Estonia have predominantly young pools of ICT talent.
While expanding education access and undertaking curricula reform are critical for ensuring that future generations are prepared for a changing labour market, the Human Capital Report 2017 emphasizes the vital nature of continuous skilling, upskilling and reskilling through the workforce. This requires employers to provide learning opportunities to their workers and see these as investments, governments to take a holistic view to broadening and deepening the skills-specialization and complexity of work across their economies, and individuals to see learning as a lifelong activity.
Extending people's working lives could add US$3.5 trillion to OECD GDP in long run
Extending people's working lives to reflect the ageing of their populations could release massive untapped value for their economies to the tune of US$3.5 trillion across the OECD as a whole in the long run.
Iceland, New Zealand and Israel are the leaders in boosting employment rates among older workers, setting a model for others to follow, according to the latest research by PwC.
Between 2015 and 2050, it's estimated that the number of people aged 55 and above in the 35 OECD countries will increase by almost 50% to over 500 million. But how many of these half a billion people will be working?
PwC's Golden Age Index benchmarks, ranks and analyses the performance of OECD countries in fostering older people's participation in the workforce through employment and training data. It reveals how large potential economic gains are available if employment rates for those over 55 can be raised to those of the top performers.
Current employment rates for workers aged 55-64 vary dramatically across the OECD, from 84% in Iceland and 78% in New Zealand to 38% in Greece and 34% in Turkey.
For example, increasing the over-55 employment rate to New Zealand levels could deliver a long-run economic boost worth around US$815 billion in the US, US$406 billion in France and US$123 billion in Japan – with the total potential gain across the OECD adding up to around US$3.5 trillion. This economic uplift would be combined with significant social and health benefits from older people leading more active lives and having higher self-worth through continuing to work where they wish to do so.
John Hawksworth, Chief Economist at PwC UK, comments:
"Of course, it's good news that we're living longer. But an ageing population is already putting significant financial pressure on health, social care and pension systems, and this will only increase over time. To help offset these higher costs, we think older workers should be encouraged and supported to remain in the workforce for longer. This would increase GDP, consumer spending power and tax revenues, while also helping to improve the health and wellbeing of older people by keeping them mentally and physically active."
For governments, ways to realise these benefits include reforming pension systems and providing other financial incentives to encourage later retirement – steps that several countries are already prioritising.
Significantly, the top-performing countries on the Index tend to share a number of characteristics, including a labour market that supports flexible working and the implementation of reforms targeted at older workers, such as redesigning jobs to meet physical needs. Successful policy measures include increasing the retirement age, supporting flexible working, improving the flexibility of pensions, and providing further training and support help older workers become 'digital adopters'.
To help governments take the right actions, PwC has used this year's update of the Golden Age Index to carry out a rigorous statistical analysis of the underlying drivers of higher employment rates for older workers across 35 OECD countries.
The findings from this analysis include that financial incentives like pension policy and family benefits can influence people's decision to stay employed, and that longer life expectancy is associated with longer working lives. The study also shows that flexible working and partial retirement options can pay dividends for employers, as can redesign of factories, offices and roles to meet the changing needs and preferences of older workers.
A further area that the latest Golden Age Index examines concerns the implications for older workers of rising use of artificial intelligence (AI) and related automation technologies in the workplace. It finds that these technologies raise both potential opportunities and challenges for the over-55s.
Up to 20% of the existing jobs of older workers could be at risk of automation over the next decade, so retraining and lifelong learning will be critical to enable older workers to take up the many new job opportunities that AI and related technologies will create.
PwC UK Chief Economist John Hawksworth explains: "AI technology can boost economic growth, generate more labour demand and support longer working lives, for example through the use of digital platforms that allow older workers to market their skills more widely. However, our estimates suggest that older workers do face a higher risk of job automation compared to other age groups, with up to 20% of the existing jobs of over-55s at potential risk of automation over the next decade. Measures to support lifetime learning and retraining for older workers will be critical to maximising the gains from these technologies while mitigating the costs."
Further reforms needed for a stronger and more integrated Europe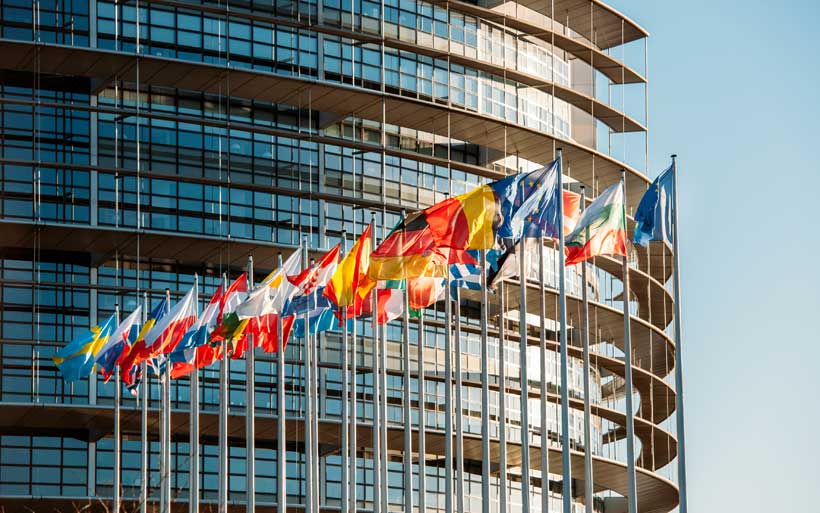 The European economy is growing robustly, helped by accommodative monetary policy, mildly expansionary fiscal policy and the global acceleration. The current economic expansion should be used to speed up implementation of reforms to the euro area architecture and EU policies that would support greater European integration and ensure stronger, more inclusive long-term growth, according to two new reports from the OECD.
The latest OECD Economic Survey of the European Union and Economic Survey of the Euro Area look at the factors behind the strong recovery, as well as the challenges facing Europe. The Surveys project growth topping 2% for the 2018-19 period, and lay out an agenda for boosting long-term growth and living standards across Europe.
The Surveys, presented in Brussels by OECD Secretary-General Angel Gurría, highlight the need for EU budget reform, more efficient cohesion policies to reduce regional divides and further efforts to deepen the single market. The OECD also discusses how completing the banking union, creating a common fiscal support scheme and simplifying fiscal rules would strengthen the euro area by making it more resilient to economic shocks.
"After years of crisis, positive economic momentum has taken hold across Europe," Mr Gurría said. "Growth continues at a solid pace, and has broadened across sectors and countries. The conditions are right for a new wave of reforms to revive the European project and ensure that the benefits are shared by all."
The Surveys say that macroeconomic policy must be tailored to support economic expansion while reducing imbalances. Monetary policy should remain accommodative until inflation is durably back to the objective, even as the ECB prepares for a very gradual normalisation of its policy. With an economic expansion under way, governments should reduce debt-to-GDP ratios. Simplified fiscal rules and a stronger focus on expenditure growth should help achieve this objective without derailing the recovery.
Ensuring the stability of the monetary union and enhancing the common currency's resilience to downturns will be critical to future economic progress. More risk sharing will be necessary. The Survey calls for a European unemployment reinsurance scheme to cope with economic shocks too large to be dealt with solely by national fiscal policies or monetary policy. Reforms to develop the capital markets union along with a rapid reduction of non-performing loans are also important to allow a better functioning of the Economic and Monetary Union.
Additional reforms to complete the banking union are also necessary, in particular the setting up of a common European deposit-insurance scheme and using the European Stability Mechanism as a backstop for the Single Resolution Fund; both reforms would help prevent any future banking crisis developing into a sovereign debt crisis. The introduction of additional capital charges for banks holding high levels of government debt from their own country should occur alongside the creation of a new European safe asset. This would favour the diversification of banks' exposure to government debt and mitigate negative feedback loops between weak banks and stressed public finances.
Reforms to the EU budget can enhance growth and make it more inclusive. There is scope to increase member states' contributions, including by reassessing how the European budget is financed, as the current financing does not reflect countries' ability to pay. The EU Survey suggests that resources to finance growth-enhancing spending, including R&D, be freed up by phasing out production-based payments in the Common Agricultural Policy and better targeting regional policy to lagging regions.
Improving the functioning of the Single Market would boost growth and living standards, the Surveys said. There is scope to ease regulatory burdens and address barriers to trade in services, improve cross-border cooperation in the energy sector through better power system operation and trade, and help member states boost digital skills acquisition.
Global Migration Can Be a Potent Tool in the Fight to End Poverty Across the World
Global migration has lifted millions out of poverty and boosted economic growth, a new World Bank report finds. But destination countries risk losing out in the global competition for talent and leaving large gaps in their labor markets by failing to implement policies that address labor market forces and manage short-run economic tensions.
Large and persistent differences in wages across the globe are the main drivers of economic migration from low- to high-income countries, according to Moving for Prosperity: Global Migration and Labor Markets. Migrants often triple their wages after moving to a new country, helping millions of migrants and their relatives at home escape poverty. Destination countries often benefit as migrants fill critical roles, from advancing the technological frontier in Silicon Valley to building skyscrapers in the Middle East.
Despite the lure of higher wages, rates of migrants as a share of the global population have remained mostly unchanged for more than five decades, even as global trade and investment flows have expanded exponentially during this time. Between 1960 and 2015, the share of migrants in the global population has fluctuated narrowly between 2.5 and 3.5 percent, with national borders, distance, culture, and language acting as strong deterrents.
Highlights of key findings from the report include:
-Migration flows are highly concentrated by location and occupation. Currently, the top 10 destination countries account for 60 percent of around 250 million international migrants in the world.
-Surprisingly, concentration levels increase with skill levels. The United States, the United Kingdom, Canada and Australia are home to almost two-thirds of migrants with tertiary education. At the very peak of talent, an astonishing 85 percent of all immigrant Nobel Science Prize winners are in the United States.
-Education levels of women are rapidly increasing, especially in developing countries, but opportunities for career growth remain limited. As a result, college educated women from low and middle-income countries are the fastest growing group among immigrants to high-income countries.
"The number of international migrants continues to remain fairly modest, but migrants often arrive in waves and cluster around the same locations and types of jobs," said Shantayanan Devarajan, World Bank Senior Director for Development Economics and acting Chief Economist. "Better policies can manage these transitions in a way that guarantees long-term benefits for both citizens and migrants."
The report recommends various policy measures to ensure the benefits of migration are shared by host and immigrant communities for generations to come. Key among them:
-Effective migration policies must work with rather than against labor market forces. For example, where there is large unmet demand for seasonal work, temporary migration programs, like those in Canada or Australia, could address labor market shortages while discouraging permanent undocumented migration.
-Quotas should be replaced with market based mechanisms to manage migration flows. Such tools can pay for the cost of government assistance to support dislocated workers. In addition, the most pressing needs of the labor market can be met by matching migrant workers with employers that need them the most.
-Creating a pathway to permanent residency for migrants with higher-skills and permanent jobs creates incentives for them to fully integrate in the labor markets and make economic and social contributions to the destination country.
"We have to implement policies to address the short term distributional impact of migration flows in order to prevent draconian migration restrictions that would end up hurting everyone," said Asli Demirguc-Kunt, Director of Research at the World Bank.
The report argues that migration will be a fundamental feature of the world for the foreseeable future due to continued income and opportunity gaps, differences in demographic profiles, and the rising aspirations of the world's poor and vulnerable.
"The public debate over migration would benefit from recognizing data and research," said Caglar Ozden, Lead Economist and the lead author of the report. "What this report tries to bring to the debate is rigorous, relevant analysis to support informed policy making."
Moving for Prosperity: Global Migration and Labor Markets is the latest in a series of Policy Research Reports that comprehensively review the latest research and data on current development issues. The new report presents the key facts, research, and data on global migration gathered from the World Bank, U.N., academia, and many other partners.
You can read the full report and accompanying datasets, based on extensive existing literature.