Vietnam's Skewed Sense of Social Justice
In what is slated to become Vietnam's largest graft case in history, nearly 50 elite bankers are on trial in Hanoi for alleged graft and mismanagement in a joint stock bank that led to losses worth $69 million. Among those accused are Ocean Bank's former chairman and general manager.
They are accused of embezzling $2.2 million and appropriating a further $8.8 million. With the bank now taken over by the State Bank of Vietnam, the trials represent a high-level corruption crackdown by the Communist Party of Vietnam (CPV) – all in the name, naturally, of social justice and equality. The government's focus on high-level cases, however, shows an inconsistency in tackling structural social justice concerns, since Vietnam's minorities are still subjected to widespread abuse, discrimination and prosecution.
The CPV is undoubtedly using this trial to present itself as the central force for making Vietnamese society more equal, amid rapid economic growth that has failed to be accompanied by equality of income or opportunities, especially for ethnic minorities. Despite lifting nearly 40 million people out of poverty in the last 30 years, increasing income and wealth inequality is threatening the pace of Vietnam's progress. Malnutrition rates among ethnic minority children are double those of the majority. Among the ethnic minorities of the Hmong and Dao, who migrated from the mountainous regions of China several centuries ago, only 13 percent children attend upper secondary school, compared with 65% of children from Vietnam's ethnic majority group, the Kinh.
At the same time, Vietnam's super-rich class is growing exponentially. A recent 2017 report identified 200 super-rich individuals, a 320 percent surge since 2006. Since these individuals control a disproportionate amount of the country's wealth (around 12 percent of Vietnam's GDP in 2014) this widening gap has been weakening the CPV's claim to a sustained legitimacy, as has the corrosive effect of rising corruption. A Transparency International report has found Vietnam to have the second highest bribery rates for public schools in the Asia Pacific region. It costs up to $3,000 to buy a place at the most sought after public schools, a huge expense in a country where annual average incomes barely top $2,200. According to local media, 200,000 university graduates this year are consequently unlikely to find suitable domestic jobs, leading to a mass exodus of young academics in search of better opportunities abroad.
Facing rising inequality, an exodus of young academics, and a public increasingly infuriated by such unsustainable conditions, the Party is certainly feeling the pressure. But rather than striving to improve the socio-economic environment, CPV General Secretary Nguyen Phy Trong is taking this opportunity to consolidate his power. The August kidnapping of a disgraced government official in Berlin offers a glimpse of the length the party leadership is willing to go in applying its misguided sense of justice, and this year's trials are no different. The problem is that Hanoi is clearly choosing whose lot it seeks to improve: the party's attempts at social reform and ongoing anti-graft campaign is decidedly for the consumption of the majority ethnic Kinh Vietnamese.
However, the treatment of the 53 ethnic minorities living in Vietnam leaves much to be desired. The government's policies for the improvement of minorities in Vietnam have largely been heavily patronizing, and their provisions seem to be frequently ignored. For instance, Program 134, created in 2002, sought to provide support for production and residential land for ethnic minority households, but pervasive land-grabbing has continued unabated. Minority groups in the Northwest have ceded countless acres of territory to Kinh settlers and developers, with state-affiliated firms often extracting concessions for mines, plantations and hydropower dams.
Furthermore, ethnic minorities complain of beatings, arrests and harassment for affiliations with churches or underground political groups. Ethnic Khmer Buddhists, called Khmer Krom, face restrictions on their religious freedom and movement, and often see their scared lands confiscated. A rare protest by Khmer Krom monks in February 2007 demanding the government to lift restrictions on religious festivals and education, was violently broken up by police. Soon thereafter, government-appointed officials defrocked 20 monks, and expelled them from their pagodas. In response, the Khmer Krom have sought to draw links with other minority groups, such as the Hmong and Montagnards, to seek safety in numbers.
It is clear that rather than helping minorities, policies appear to be deliberately left behind. Many of the government's minority-targeted policies merely pay lip service to a greater developmental goal and in fact perpetuate one of the primary reasons for their pervasive poverty – social exclusion – for fear these groups develop an international profile of their own. Exemplary of this is the Lai Dai Han community, consisting of Vietnamese of mixed Korean descent – the result of brutal rapes committed on Vietnamese women by South Korean soldiers during the Vietnam War. To this day, the South Korean government has not apologized to the victims for the sexual assaults committed by their troops. Today, some 30,000 Lai Dan Han children live on the fringes of society as a result of their mixed ethnicity.
Even worse, Hanoi is not keen on letting the Lai Dai Han issue resurface. However, the community is becoming increasingly vocal in its quest for public awareness and obtaining formal apologies from South Korea's government. A petition was circulated in 2015, and senior US officials spoke out in their defense. For its part, Vietnam is remaining quiet for political convenience: the country wants to look to the future, and South Korea wants to forget about its role in the war. Therefore, much like the Khmer Krom, the Lai Dan Han have little hope to emerge from the margins of society, let alone receive an apology from Seoul.
Though this month's sensationalist graft trial seems a step in the right direction for a political party bent on widespread social reform, Vietnam's relationship with corruption and inequality runs deep. If the CPV were serious about ensuring the benefits of economic growth flow to all Vietnamese, and not just its majority Kinh group, Hanoi has to tackle ethnic inequality. Failing to do so inevitably deepens the social rifts in Vietnam's rise.
Ready for the Dry Years: Building Resilience to Drought in Southeast Asia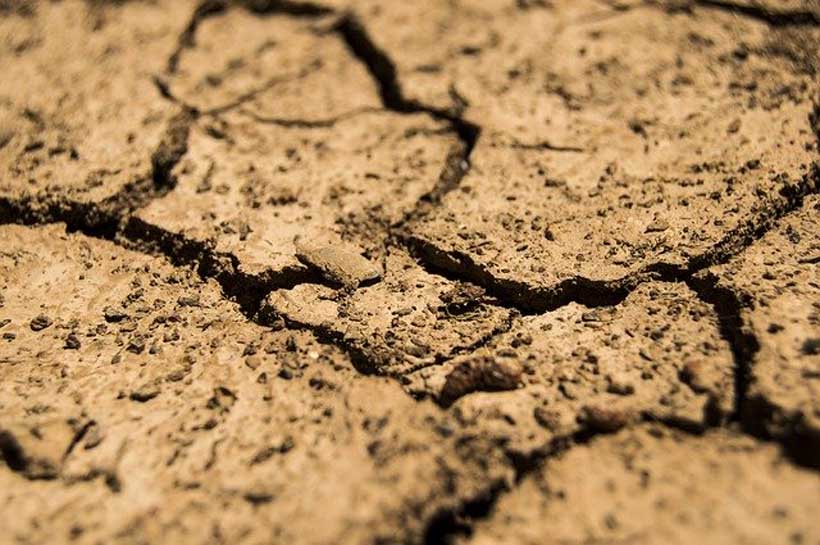 Authors: Armida Salsiah Alisjahbana and Lim Jock Hoi*
South-East Asia has long endured severe droughts, which occur on average every five years. The prolonged 2015 and 2018 droughts were the worst on record for two decades. They simultaneously affected more than 70 per cent of the land area, with over 325 million people exposed. No ASEAN member States was spared from the devastating impacts including the disruption to livelihoods and food security, as well as forest fires and haze.
The drivers of drought risk in South-East Asia are inherently complex, resulting in considerable year-to-year variations. Drought is heavily influenced by various climatic drivers, mainly the El Niño-Southern Oscillation (ENSO) and Indian Ocean Dipole (IOD). Yet, despite this complexity, clear trends point to an intensifying drought risk across the region.
New analysis of observed data and climate projections in the second edition of Ready for the Dry Years: Building Resilience to Drought in Southeast Asia, a joint report by the United Nations Economic and Social Commission for Asia and the Pacific (ESCAP) and Association of South-East Asian Nations (ASEAN) reveals a statistically significant increase in temperature from 1981-2020, that is expected to continue. This means that drought severity will increase as the climate gets warmer.
This urgency has been enhanced by the COVID-19 pandemic, which has converged with the climate crisis. Both disasters have simultaneously disrupted people's health, livelihoods and supply chains across the region. These compounding impacts have led to severe economic stress and undermined the ability of the region to deal with current and future disaster risks. It is crucial that we understand how recurrent droughts and the current pandemic are interacting, to identify appropriate policies that can address these crises simultaneously.
ASEAN and ESCAP are working together to prevent the destructive impacts of droughts by promoting a paradigm shift towards more adaptive drought risk management and governance. This cooperation is anchored in a forward-looking, science-based approach to drought risks. The adaptive policy interventions must support the most vulnerable and those furthest behind in the region.
The latest evidence shows that 15 to 25 per cent of the region's population lives in drought hotspots, with low levels of socio-economic development and high exposure to recurring droughts. Targeted policy interventions in these areas will be essential to prevent the cumulative impacts of recurring droughts, which over time, pose a serious threat to hard-won development gains, particularly the achievement of the Sustainable Development Goals. These interventions must follow three clear policy tracks to reduce and prevent droughts from occurring; prepare and respond to droughts when they happen; and restore and recover after a drought has passed. Accordingly, they should cover a wide range of policy areas, from the management of food, water and energy systems, to the implementation of early warning systems and drought risk financing.
Governments should capitalize on several opportunities to meet this challenge. Firstly, the cyclical and slow-onset nature of drought provides time for us to take risk-informed actions now, to prevent a drought hazard from becoming a crisis. Secondly, governments can benefit from ASEAN's extensive experience and expertise through greater regional cooperation, driven by ASEAN's agenda on drought and the newly adopted ASEAN Declaration on the Strengthening of the Adaptation to Drought. Thirdly, the COVID-19 pandemic offers an opportunity to act now to reduce the impacts of future droughts, by incorporating measures to build resilience into COVID-19 recovery stimulus packages.
The latest developments in science and technology will underpin the successful scale up of drought management interventions. ASEAN member States must take concrete steps now to strengthen national and regional drought monitoring and improve our understanding of the causes of drought. It is now more vital than ever for the region to build resilience to drought. By working together, we can mitigate the impact of future droughts and ensure that the entire ASEAN Community will be ready for the dry years ahead.
On this note, strong partnerships between the United Nations, ASEAN and national governments and other stakeholders are essential to deal with the increasingly complex and uncertain extreme weather and climate situations along with the impacts of transnational slow-onset disaster risks. ASEAN and the United Nations has enjoyed fruitful cooperation through implementation of the Comprehensive Partnership and the Plan of Action. This joint ASEAN-ESCAP work has reflected our cooperation and partnership for the benefit of our peoples.
*Lim Jock Hoi, Secretary-General of ASEAN
Cambodia's Hun Sen, Asia's longest-serving PM, continues to quell the Opposition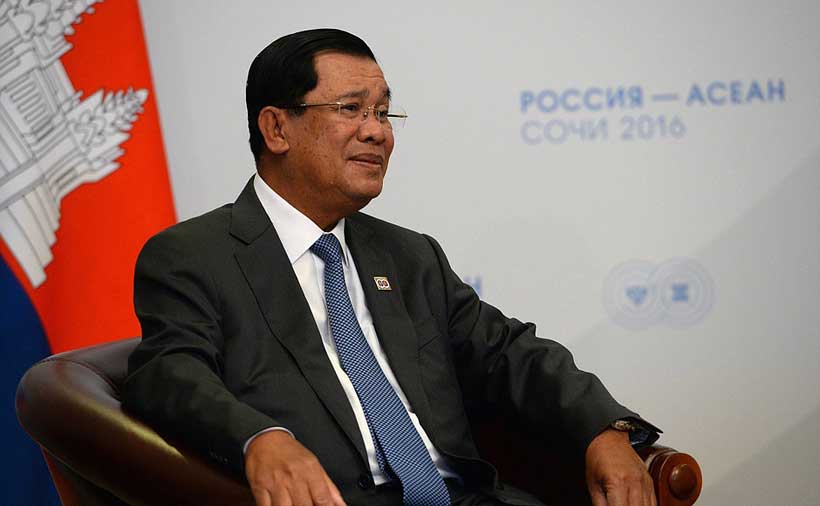 For the past 35 years, the former French colony of Cambodia is ruled by the 68-year-old Prime Minister Hun Sen, Asia's longest serving head of the government. His policies are regarded as autocratic, aimed at forcibly limiting the scope for the Opposition to rise politically and come to the forefront of democratic activism.
The latest in line of such policies is the politically-motivated mass trials of more than a hundred members and supporters of the banned Cambodia National Rescue Party (CNRP).
The 2012-founded CNRP's unexpected success in the polls of 2013 and 2017 was seen by Hun Sen and his ruling Cambodian People's Party with trepidation. The democratic opposition party's performance came amid sustained pressures of intimidation and electoral malpractice.
The CNRP was the only opposition represented in the country's National Assembly or lower house of the parliament, with 55 out of 123 seats, until November 2017 when the pro-Sen Supreme Court ruled to dissolve the party, ending its five years of existence.
ASEAN Parliamentarians for Human Rights referred to this arbitrary move as the final nail in the coffin for Cambodian democracy. Also, CNRP's leader Kem Sokha was arrested on fake charges of treason, accusing him of conspiring with the US to overthrow the prime minister and his government, a claim which Washington has categorically rejected.
Strikingly, these moves came ahead of the 2018 election. In the absence of an effective Opposition, Hun Sen's CPP unsurprisingly won 100% of parliamentary seats in the last elections held in July 2018.
Meanwhile, Sen's biggest political rival during his three-and-a-half decade rule, Sam Rainsy, has been living in exile in Paris for the past fifteen years. Last year, he was planning to return to Cambodia along with other senior opposition figures via Thailand, but was denied boarding on the Thai flight due to Cambodian threats to the airlines.
However, to Sen and the CPP's dismay, in January 2020, some former members of the CNRP and other democratic activists announced the formation of a new party named the Cambodian Nation Love Party (CNLP) to continue the CNRP's legacy and participate in future elections.
The Cambodian people's undying quest for democratic reforms was exemplified with the formation of a new democratic party. Sen's previous attempt to prevent the erstwhile CNRP from reconstituting itself under another name, by banning more than 100 of its leading members from politics for a period of five years thus failed to reap sustainable gains.
As the suppression of democratic expression continues for a long time now, relations with the West have deteriorated in the past few years, pushing the ASEAN country further into Beijing's orbit. The US is also watching the trial closely. Meanwhile, the European Union, a key export destination for Cambodia, has withdrawn special trade privileges given earlier.
Now, the recent summoning of 140 ex-CNRP members and supporters, for charges of conspiracy and attempting to overthrow the government, is the latest political drama in the long set of desperate moves from Hun Sen to cling on to power.
Among those who showed up in court include former opposition senator Thach Setha and Cambodian-American human rights lawyer, Theary Seng. But, there are many who fled into exile believing that they would not be given a fair trial.
Cambodia, bearing the painful memory of a genocide that happened under Pol Pot's notorious Khmer Rouge regime in the late 1970s killing 2 million people, saw the country slipping into the hands of another would-be autocratic leader, Hun Sen, in 1985.
The interventions by the United Nations and other human rights-oriented organisations appear to be failing in the Southeast Asian nation as long-established democratic processes drift away and elections are held for namesake, adding up to the political drama. With Sen unwilling to forfeit power, the future prospects for Cambodia seem to be a dreary continuation of the past.
The 2020 Myanmar Election and China: Push and Pull factor in 'Paukphaw' friendship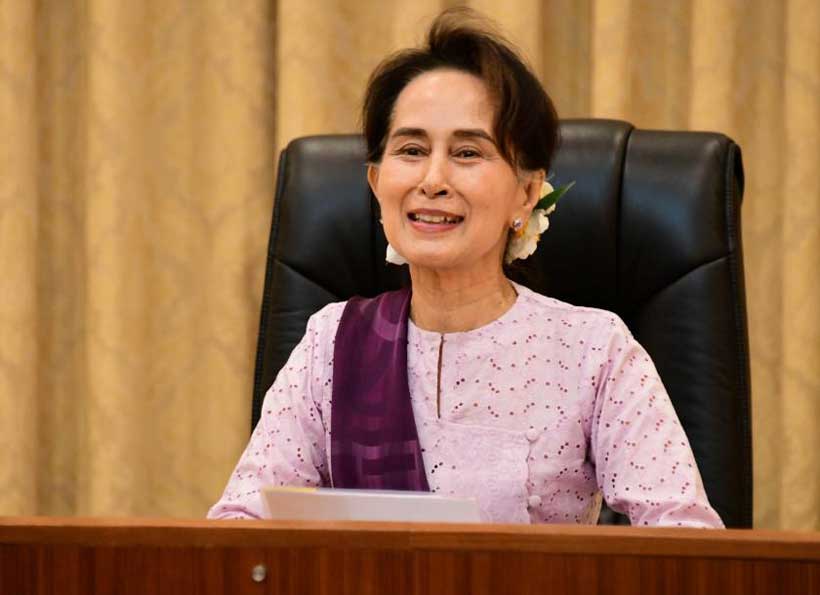 National Democratic League (NLD), the ruling party of Myanmar under Daw Aung San Suu Kyi had a landslide victory in the election, which led the party to continue in power for another five years. While Myanmar still struggling with the civil war crisis and without any solution-oriented approach the crisis in Rohingya is nowhere near to end since the breakout of the severe crisis in 2017.
The pre-election and post-election international media coverage and scholarly discussion on Myanmar bring back the China factor in the Myanmar election and general China's undeniable ties with Myanmar. It's been argued that a vote for Aung San Suu Kyi would mean the continuation of the unprecedented expansion of China in the country and a vote for multi-ethnic parties would mean resistance to China-backed infrastructure and other projects.
While the backlashes against China among multi-ethnic parties and towards China-led infrastructure projects are omnipresent in Myanmar, however, China has not loosed its heart to engage in the Myanmar peace process. It is also to be noted that China does not only have good relation with NLD but it also keeps its relationship with the military-backed Union Solidarity and Development Party (USDP). It also frequently engages itself in discussion with ethnic groups. What China likes to call itself is a "neutral player". Thus, the election results would not have a significant impact on the China-Myanmar relationship.
The irk of Western countries towards Myanmar, who initially supported Myanmar's democratic transition only intensified with the 2020 election as the Myanmar election commission only allowed election in 8 townships in Rohingya state, and denied election in 9 other townships. A joint statement was issued under the leadership of the UK and the US regarding the inclusion of left out Rohingyas into the election along with urging Myanmar to be more serious regarding the global ceasefire and confidence-building steps that include lifting restrictions on access to health, education, and basic services, lifting restrictions on freedom of movement. China's as under the principle of non-interference abstained from commenting on the exclusion of nine districts in Rohingya state from the election. Chinese government since 2017 has blocked draft resolutions at UNSC regarding international intervention in the crisis in Myanmar. China, however bilaterally posited itself as a mediator between Myanmar and Bangladesh on the repatriation of Rohingyas. A role, China now often seems to play in conflict-ridden countries, for example in the Afghan peace process China plays a similar mediator role.
Myanmar's foreign policy after 2015 and China
After the first democratic election in Myanmar in 2015, and NLD's new manifesto was focused on upholding 'an active and independent foreign policy'. Under the AngSyu Ki leadership, the foreign policy of Myanmar was considered to be hedging towards a neutralist foreign policy to work together for the benefit of the region on issues relating to regional organizations and programs. Another important pledge in Myanmar's 2015 foreign policy manifesto was to "to identify and cooperate with other countries on joint economic enterprises of mutual benefit. In particular, to work together for the benefit of the region on issues relating to regional organizations and programs." Which, as mentioned by Moe Thuzar of Singapore's ISEAS-YusofIshak Institute is missing in the 2020 Manifesto. The reason for missing the important article from the 2020 manifesto could be Myanmar's subtle attempt to balance China's unprecedented presence in the region. As, it also aligns with some of the recent activities of other international actors in Myanmar. Such as high-level delegation visits by India, in October 2020, Myanmar's growing interest in business engagement with Hong Kong, and eagerness to expand its economic co-operation with other Asian countries such as South Korea and Singapore. All this renewed interest within a span of two months from September to October 2020, before the election in Myanmar also could be an attempt to recover the focus in Myanmar's democratic transition as opposed to growing clout over claiming Myanmar as an authoritarian regime, especially after 2017.
In terms of Myanmar's policy towards China, Myanmar could not be seen as prey to China's economic interest. As, even though the China-Myanmar Economic Corridor is kicking off, Myanmar is still apprehensive regarding embracing all of the Chinese lead projects. According to Irrawaddy times, from China's originally proposed 40 projects, only nine projects were tentatively agreed to implement from both sides under China Myanmar Economic Corridor (CMEC).
AyungSyu Ki's diplomatic shrewdness is evident in Myanmar's China policy. The country despite using China as a shield to defend itself from international intervention, China has not completely able to unlock all economic leverages. China's patience with Myanmar also relates to the fact of ensuring security in its border province.
Yang Jiechi, the head of the Central Foreign Affairs Commission of the Chinese Communist Party's short September visit to Myanmar was an indication that China does not take Myanmar for granted to materialize the economic projects, it has started in the country under the banner of BRI, Especially after the 2017 launch of China Myanmar Economic Corridor. Before NLD came into power in 2015, the anti-Chinese sentiments in Myanmar were more prominent, as it has led to President Thein Sein to halt the Myitsone Dam in 2011. Scholars have argued that Myanmar's skepticism over Chinese led projects between 2011-2012 could be seen as a reaction to its proximity with the West, as Western sanctions were slowly lifted for a brief period (Ganesan, 2017). Thus, as the Western sanctions grew after 2017, Myanmar hedged towards China. Even though, Myanmar is always dubious about China's economic diplomacy in Myanmar.
However, Myanmar does return the favor to China diplomatically by recognizing the 'one-China principle'. Myanmar's President U Win Myint during the visit of Chinese President Xi Jinping in January 2020, states Myanmar's firm adherence to the One China principle, respects the "one country, two systems" policy China has implemented in Hong Kong and Macao and has always recognized Taiwan as an inalienable part of China's territory.
Myanmar is also one of the 53 countries that supported the Hong Kong National Security Law.
China's multifaceted engagement in Myanmar
The question arises can Myanmar altogether keep China aside, especially from its peace process? As China's border is at the stake, China is pretty much invested in Myanmar's peace process. In the third Union Peace Conference, China played important role in pressurizing ethnic armed organizations (EAOs) to attend the peace conference. For China's interest, the member of the Federal Political Negotiation and Consultative Committee (FNPCC) includes the Northern Alliance EAOs, which are known for attacking commercial interests in northern Shan State and Kachin state that shares a border with China. China-funded the EAOs to attend the conference, which was the first time all the ethnic groups attended it with Chinese aid and diplomacy. Thus, Myanmar can't shun Chinese help when it comes to the peace process. As of August 2020, the fourth Union peace conference marked the absence of many of the ethnic groups as due to COVID and other factors China was not seen pushing much for their inclusion. Yun Sun noted that the reason could be the absence of any specific request of the Myanmar government to China regarding the same.
Apart from, engagement with the peace process and supporting Myanmar at the international front regarding the Rohingya crisis, and mediating between Bangladesh and Myanmar, China seem to have a resilient network approach towards Myanmar. This has led China to engage different actors in its diplomacy towards Myanmar. Chinese government NGOs (GONGO)'s such as the China International Poverty Alleviation Foundation (CIPAF), Blue Sky are becoming more present in Myanmar. These GONGO's are not only providing humanitarian aid but also organizing skill development programs for locals. The Chinese government also sometimes organizes training programs for Myanmar's diplomats and officials and businessman. Hence, China is more engaging at the grassroots level, a diplomatic style China has adopted from its experience of engagement in unstable states in Africa.
Thus, as for now, it is both a win-win game for China and Myanmar, as both seem to seek leverages from each other. However, it would interesting to see if more international actors, especially the US lifts the ban on Myanmar and get engage with the country how Myanmar would design its policies towards China. 
The views expressed in this article are those of the author.