Reinventing the idea of single part tariff for power distribution to domestic consumers: Does it make sense!
Prior to 1992, a single part tariff based on cost plus on actual basis was in place in India's power sector according to schedule 6 of Electricity supply act 1948. Single part tariff, though outdated due to several issues, is being reconsidered by some of the regulatory bodies to bring in transparency to the system along with making it more accessible to customer.
Prior to 1997, the rationale for a single part average tariff in transmission and distribution was that it is not cost effective or technically possible to segregate the various cost elements in the system. Unbundling tariffs would require system load studies on a dynamic basis to identify the nature and direction of flows to various constituents of the system. However, it was agreed upon that some form unbundling would better allocate costs and result in efficient outcomes. At that point of time, technology and operational constraints were major hindrances in implementing multi part tariff.
The reconsideration of introducing the single part tariff is to have a balanced approach where in customers interest can be taken care of in terms of actual usage of power with due consideration given to quality of power supplied. At the same time, it will be ensured that the distribution companies (discoms) recover their fixed cost incurred in laying down the necessary infrastructure. Utilities will prefer to have such a mechanism as it will reduce their risk of lower sales and hide much inefficiency. On the other side, it will reduce customer control with no incentive to reduce power consumption and increase efficiency at customer end. While prima facie, the idea of introducing single part tariff on the basis of minimum contracted load seems lucrative for the domestic consumers at short term, the impact of this on medium term and long term needs to be evaluated in details. The value chain of electricity comprises from generation to distribution with consumer being at the receiving end of the services. Besides economic contribution, electricity plays a major role in sustainable living for the common people. Hence the tariff setting process and its implications in calculation of final electricity cost plays a crucial role for each and every customer at large.
As the customers segment is fragmented and not homogeneous to each and every states, the applicability of such a system and its overall viability remains a question mark. While it may be designed for a set of customers, say domestic customers where there is predictability on the power consumption to a larger extent, designing such a system for other customers like agricultural and industrial nay be worrisome.
Consumers are majorly concerned about the electricity bills and the services they are getting from the utilities. They are least concerned about the operation of the distribution utilities and the way discoms function which is best left to the utilities and regulators to decide upon.
What it ails for the costumers at large?
The existing system of billing does not reflect various components of the fixed cost and the methodology on how the price fixing is done for arriving at the fixed cost per MW per month basis. Consumers often fail to understand the rationale behind the fixed price fixation. The arbitrary nature of price fixation for the fixed cost component has been always a bone of contention between the consumers and the utilities. It is perceived that the fixed cost component should be gradually declined while the assets are depreciating over a time period. Also, if there is no significant up-gradation of the assets owing to the increased contracted load or demand, it should be diminishing in nature only with O&M component forming the major part of the recovery.
Giving a break up of fixed charges and rationale for price increase would have been a good idea for the regulator to consider. Discoms need to clearly show these components to keep a track of its own spending for planning and revenue generation. In the absence of such a system, there may be an attempt to hide various other inefficiencies in the grab of higher fixed cost component in the distribution segment to mop up higher revenues for the distribution companies. DERC (Delhi Electricity Regulatory Commission) in a recent judgment hiked the fixed charges for high electricity consumers (under domestic category) above 2 kW contracted load. While consumers with 3kW, 4kW and 5kW would pay a fixed charge of INR 105, INR 140 and INR 175 per month, there will be a reduction of fixed charges for consumers with contracted load of 1kw ( INR 40 to INR 20 per month) and there is no change for consumers of 2kW contracted load. This is irrespective of electricity usage by consumers. The rationale for such a decision needs to be evaluated in details. It seems that it is an indirect way to pass on the cost without directly revising tariffs for the consumers.
Consumers are also worried about power quality and availability. The regulator is right when it says there is valid concern from consumers for not getting power for 24×7 but paying for the fixed cost for power outages and unavailability. Linking of the fixed cost at pro rata basis to the actual hour of power supplied will be definitely a good move from the regulator.
Though this system would sensitize the costumer to actually use less power and contract lesser load for its requirement, fixing a cap of contracted load from the regulator will not help them. In the same time, discoms would like to recover a certain amount from the customer and will not allow for a lesser demand from the customer. In these circumstances, it would be prudent to think of a system where in an annual connection load fee (bare minimum that would suffice to the discoms additional charges that cannot be passed on via fixed charges or variable charges) that can be collected over 12 months with monthly consumption charges.
Similarly for a consumer, who is consuming a higher amount of energy will end up spending the actual amount under the existing system. On the contrary, the consumer may want to game the system with showing less contracted capacity and consuming more units of energy and eventually stressing out the grid. The penalty system might not be deterrence to this in comparison with overall fixed charges asked for. This will result in frequent tripping if the single point contracted load is less than the actual withdrawal.
It will only create chaos at the short term and in the long term bulk domestic consumers would like to shift to stand alone systems or captive power systems. They may also switch to have their own roof top solar as an alternative. In this way, utility will have a greater risk in losing their loyal costumer which will dent their business perspective.
What is in store for the distribution Utilities?
The operational efficiency and management of power procurement and distribution at the utility remains a major concern for most of the utilities in India. Due to inaccurate demand prediction from the consumers, they fail to secure long term power procurement orders. Also, utilities show it as an excuse for not getting into fresh procurement contracts. Instead, they prefer to go for short term power procurement from traders or power exchanges at a high cost and pass on the burden to consumers. Regulators need to be more careful to this aspect so that additional unplanned burden should not be passed on to the consumers. In other way, utilities prefer in heavy load shedding in summer seasons or at the peak hours of operations. Sometimes, due to pressure from various sources (mostly political), they tend to overdraw from the grid, resulting a heavy penalty on the utility. It also jeopardizes the grid system security.
The lack of long term planning for system up gradation and securing future power procurement comes from the faulty demand forecasting at the consumer level. As consumers seem to show less contracted capacity but actually draw more than their contractual capacity, it puts both the grid system and its security at a higher risk. The proposed model will no doubt will put additional revenue to the pockets of power distribution utilities in short term as costumers will end up paying a higher amount. In long term, it will act as a catalyst to push inefficiency to the system and there is also risk of good performing discom going the other way around. It would be very difficult to assess the demand on annual basis and vague estimations of ARR (Annual Revenue requirement) might be a possibility.
Despite severe power outages, several regions in India show power surplus owing to the faulty data and information fed into the system. The proposed system will aggravate the situation further. This will project a false scenario that there is less demand from the consumer side and hence the power procurement planning may be effected. It may act as a blessing in disguise for the discoms to continue the ill practice of manipulating data at the demand end. Also, the transparency in the operations of distribution utilities stands a chance of being compromised. This is a structural issue; with government owned discoms play hardball showing that there is reduced shortage at their end while for private discoms this would be an opportunity lost in the system planning.
As far the domestic consumers are concerned, the solar roof-tops are anticipated to gain huge momentum as cost of power consumption shall not vary as per the rated or designated load but as per connections. With huge levels of discrepancies observed at load estimations of the country as utilities manipulate the data for drawl and injection, the single part tariff will act as a blessing in disguise for the discoms to continue the ill practice.
The Challenges for the Regulator:
On the regulators side also, there will be implementation challenges in fixing minimum contracted load for an individual consumer or to a group society at large. Whether it will be done by the utility or to be left with individual consumers or group housing society remains a question mark as of now? But regulators can come with a proposition to charge extra tariff where demand exceeds contracted amount to balance out for the grid stability and compensate the discoms provided services are provided.
The setting of proper benchmarks for contracted capacity for such a scenario would be a difficult task. Will it be based on income level of the person for an individual level or the life style it demands based on the appliances at the households? Similarly in the case of a society, where there are people from various income levels, electricity consumption level, life styles, it would be difficult to assess their demand and put strict contracted load criteria. This would also result in discrepancies and putting a benchmark on consumption level would be difficult. Averaging out may distort the overall balance towards either side (consumer or the utility). Also, the seasonal requirement adjustment of the fixed cost would be a big concern. Only changing the fixed component up and down without any proper framework would serve no purpose and it will be an eye wash only.
The utility needs to find out how much volume the consumer demands in terms of power consumption for a specific time for the experiment to succeed. Also, it needs to access the overall effect on the revenue streams from these consumers. Smart metering at consumer end can be an option where in "Time of Day" consumption can be tracked with power outage time to check on quality of power supplied. Besides this, it may be a boomerang for the utility as consumers are very sensitive to price and they will not allow such a system to be experimented with. One can also assume the political slugfest that may be created out of this. It would be better for the regulator to keep pressing for the technological interventions and installation of smart meters or pre-paid meters.
A comprehensive study may also be carried out after installation of smart meters to study the load profile in details and planning can be made thereafter accordingly. This can be taken by the regulators itself rather than passing it to the discoms. Regulators need to be sensitive on this issue as any changes made at the consumer level has a cascading effect on the entire value chain of electricity that is from distribution to generation. The effect on the other segments also needs to be studied in details before making any changes down the line. Any changes in the regulation should not be seen as a going back to the pre reformed era without proper evaluation of both sides of the string.
Boosting Energy Access through Parliamentary Action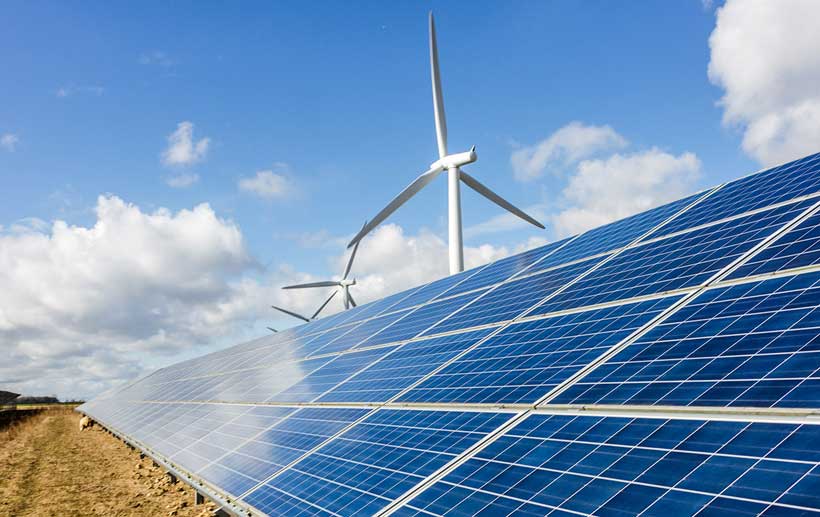 Belgian Parliamentarian, Andries Gryffroy, shares his views on enabling energy access through pro-renewables policy making
Parliamentarians from around the world will gather next week in Geneva, Switzerland, for the 138th Assembly of the Inter-Parliamentary Union (IPU), an international organisation of 178 Member Parliaments. While the institution has been around since the 19th century, this year's meeting will – for the first time – discuss a resolution focused on deploying clean, affordable and sustainable forms of energy, which is recognised as a key pillar of the global sustainable development agenda.
According to the International Renewable Energy Agency (IRENA), one of the global custodians of the Sustainable Development Goal (SDG) 7 indicators, off-grid renewable energy may serve around six million households worldwide – helping change the lives of approximately 30 million people. A further 120 million people currently without grid access, use solar lights.
To address this issue, a new resolution called 'Engaging the private sector in implementing the SDGs, especially on renewable energy' has been proposed by Mr. Andries Gryffroy, Member of the Flemish Parliament, IPU focal point and spokesperson on energy for his party, N-VA , together with his co-rapporteur, Mr. Duong Quoc Anh, member of parliament from Vietnam, in consultation with IRENA.
Though non-binding, IPU resolutions are drafted and adopted by parliaments around the world, distributed at the United Nations, and have the potential to influence national legislation. This new and yet-to-be-adopted renewable energy-focused resolution identifies what parliaments can do to maximize engagement around SDG 7 — ensuring access to affordable, reliable, sustainable and modern energy for all.
Andries Gryffroy, outlined the magnitude of the energy access challenge, ahead of the meeting. "Today, about 1.1 billion people lack access to energy powered by the grid. Unhealthy wood stoves, hazardous kerosene lanterns, loud and environmentally unfriendly gas and diesel generators are being used instead. These forms of energy are costly and labour intensive, yet, in remote areas, it is not financially viable to develop high voltage distribution networks. Installing small windmills, or solar systems in villages or homes, represents a sound alternative to more conventional sources of energy."
Drawing attention to the potential of off-grid and mini-grid renewable energy projects (including small-scale electricity generators converting power from renewable energy sources) for contributing to the implementation of SDG 7 in developing countries, the resolution encourages parliaments to facilitate, and account for, the risk management needs of small local project developers. It advocates for the establishment of enabling legal frameworks, and for incentivising public-private partnerships to speed up the transition towards a more sustainable system of energy production and consumption.
"Access to finance remains the issue even though such projects represent a relatively small investment," Gryffroy points out. "Investors are less attracted by those projects because they have limited visibility on the financial risks. The cost of assessing an off-grid project's viability is also higher than for larger projects. Therefore, one needs reassurances, such as a clear and long term agreement on price of electricity. Projects can also be facilitated when investors have obtained the expressed support both from the government and the local population." He adds that, "establishing an enabling environment to accelerate the deployment of sustainable off-grid energy solutions, will require a collective effort. Being a member of the Flemish Parliament and of the Senate, I am regularly in contact with various stakeholders, which is of crucial importance to undertake any legislative work."
The draft resolution, which will be debated throughout next week's IPU meetings, and submitted for adoption to the IPU Assembly, represents a unique opportunity for parliamentarians to act decisively. "Ultimately," says Andries Gryffroy, "legislators must seize the opportunity to act now."
Source: IRENA
Sustainable energy at affordable prices precondition for prospering economies in OSCE region and beyond
Energy security, the protection of critical energy infrastructure, the development and integration of renewable energy and the best use of digitalization for energy security were the focus of the OSCE Mediterranean Contact Group meeting held today in Vienna.
Today's discussion was the first conducted under the 2018 Slovak Chairmanship of the Mediterranean Contact Group. Participants highlighted that sustainable and reliable energy at affordable prices is the precondition for prospering economies and peace and security throughout the OSCE region and its Mediterranean partner countries (Algeria, Egypt, Israel, Jordan, Morocco and Tunisia).
"Secure, affordable and available energy is vital for national and regional economies across the OSCE region and beyond – a major driver for today's policymaking and an important part of the 2030 Sustainable Development Agenda," said the Slovak State Secretary of the Foreign and European Affairs Ministry and Special Representative for 2019 OSCE Chairmanship, Lukáš Parízek.
"Governments need to provide their citizens with affordable energy, at the same time meeting the growing energy demand by the industries, while making them more energy efficient and sustainable," said Parízek. "Investing in new and more resilient energy infrastructure is crucial. Improved energy connectivity and co-operation in securing the energy supply, transit and demand chains can lead to a better future."
Participants noted that there is hardly any domain other than energy in which the indivisibility of Euro-Mediterranean security is more consequential for the stability of states and the well-being of the people.
Representative of Italy's OSCE Chairmanship and Chairperson of the Permanent Council Alessandro Azzoni said that Italy commends Slovakia's decision to engage with Mediterranean Partners to foster co-operation in the energy domain. "Countries on both shores of the Mediterranean, and thus all OSCE participating States, stand to gain from increased energy security in the Euro-Mediterranean region."
Azzoni recalled that while Italy was chairing the Mediterranean Contact Group in 2017, it launched the "OSCE GEMS Award for young green entrepreneurs in the Mediterranean region making a social impact".  "The GEMS Award is a clear example of our efforts to promote co-operation between the OSCE and Mediterranean partners on issues including energy security," he said.
Recent challenges such as blackouts caused by an increased amount of extreme weather conditions, terrorist and cyber-attacks on physical and digital infrastructure and a changing energy mix were also discussed.
"One of the central energy security challenges of today is how to effectively protect critical energy networks from existing and emerging security threats such as natural and man-made disasters and terrorist cyberattacks," said the Co-ordinator of OSCE Economic and Environmental Activities, Vuk Žugić. "We stand ready to provide a platform to exchange best practices and build capacity, effectively addressing these issues."
The Mediterranean Contact Group meeting brought together a number of experts to share perspectives on energy security from both sides of the Mediterranean, with a focus on the growing role of technology.
Energy is at the heart of the sustainable development agenda to 2030
Three years ago, all countries of the world adopted 17 ambitious policy goals to end poverty, protect the planet, promote gender equality, or ensure prosperity, as part of the United Nations Sustainable Development Agenda, and vowed to achieve specific targets by 2030.
Energy is at the heart of many of these Sustainable Development Goals – from expanding access to electricity, to improving clean cooking fuels, from reducing wasteful energy subsidies to curbing deadly air pollution that each year prematurely kills millions around the world. One of these goals – commonly known as SDG 7 – aims to ensure access to affordable, reliable, sustainable and modern energy for all by the end of the next decade.
All these topics are fundamental to the work of the International Energy Agency. As the world's leading energy authority, the IEA has unmatched analytical capabilities based on its unique data collection, technological network, research, and policy recommendations, which we put in the service of understanding the energy system. As I have often said – in the world of energy, data always wins.
The adoption of energy specific sustainable development goals was a milestone in moving the world towards a more sustainable and equitable system. The IEA continues to support this critical goal with unbiased data and projections. This has long been a personal and professional priority for me. Fifteen years ago, we recognized this basic fact when we first compiled data for electricity access and mapped out a scenario for delivering universal electricity access by 2030 in the World Energy Outlook, the IEA's benchmark publication.
As a result, the IEA has been tracking country-by-country progress on energy access (SDG 7.1) on an annual basis since 2002. As the world's most authoritative source of energy statistics, the IEA is also the lead custodian agency for reporting progress towards substantially increasing the share of renewables in the global energy mix (SDG 7.2) and doubling the global rate of improvement in energy efficiency (SDG 7.3).
The United Nations will have the first in-depth review of SDG 7 goals at the High-level Political Forum on Sustainable Development organized in New York, in July this year. This will be a good time to assess where we stand with our global energy goals, where existing national policies are taking us, and how to steer the global energy system towards a more sustainable path. To assist this critical process, the IEA has decided to create a new online resource to centralize all of our data and scenario projections in support of the 2030 Agenda.
It is clear that the energy sector must be at the heart of efforts to lead the world on a more sustainable pathway. But our data and analysis show that the current and planned policies fall well short of achieving our critical energy-related sustainable development objectives.
There has been tremendous progress in delivering universal electricity access (SDG 7.1.1) in Asia and parts of sub-Saharan Africa, with the number of people without access declining to 1.1 billion in 2016, from 1.7 billion in 2000. But on the basis of current progress, more than 670 million people are still projected to be without electricity access in 2030. Much work remains to be done in this field.
The picture is even dimmer when it comes to access to clean and modern cooking facilities (SDG 7.1.2). About 2.8 billion people rely on polluting biomass, coal and kerosene to cook their daily meals, a number which has not changed since 2000. Without greater ambition, 2.3 billion will still remain without clean cooking access in 2030, with grave health, environmental and social consequences.
The share of modern renewables in global final energy consumption (SDG 7.2) has been growing steadily in the past decades, reaching nearly 10% in 2015. However, to achieve a truly sustainable energy system, this share needs to more than double to 21% by 2030. But while wind and solar deployment has accelerated, thanks to falling costs and policy support in many parts of the world, this goal is still out of reach under current policies.
Finally, 2015 was an impressive year for energy efficiency (SDG 7.3), with global energy intensity falling by 2.8%, the fastest annual improvement since 1990. However, the average improvement between 2000 and 2015 of 2.2% still falls short of the 2.6% target needed to achieve the SDG target, and the 3.4% annual improvement needed to meet more ambitious long-term climate objectives.
Tracking progress towards these goals is only one aspect of our sustainable development work. Through our new Sustainable Development Scenario, introduced in 2017, we also seek to map an integrated path for achieving critical global goals in the next three decades: delivering universal energy access by 2030, an early peak in carbon emissions (SDG 13), and reducing deadly air pollution (SDG 3). One of the main finding of this new scenario is that these three goals are not incompatible. Indeed, our analysis shows they can successfully be met together.
But there is an urgent need for action on all fronts, especially on renewables and energy efficiency, which are key for delivering on all three goals – energy access, climate mitigation and lower air pollution. The IEA is committed to keep leading this agenda, and stepping up efforts to support the clean energy transition. We will do so with our unparalleled data, unbiased analysis, and our determined policy support to help move the world towards delivering the 2030 Agenda.