A Liberal Society: An Absolute Anomaly
The murder of a senior Indian journalist and activist, Gauri Lankesh, brought to the fore the fragility of a liberal society. Although the motive behind the murder and the identity of the assailants haven't been confirmed, it should be borne in mind that Ms. Lankesh's activism wasn't tepid or cordial. Her political ensemble consisted of excoriating censure of Hindu nationalism; support for civil rights for minorities, including the 'scheduled castes'; and a deep concern for free speech and expression.
As would be expected, she received a steady supply of hate mail and death threats over her political positions and activism.
What wasn't expected was private citizens on social media celebrating and rationalizing the death of Ms. Lankesh.
Prior inroads in to the liberal conscience of Indian society metamorphosed in the form of a controversial and highly indefensible legislation against cattle slaughter, reeking of ulterior motives to bring dietary practices in line with religious sentiments, supposedly ascribed to a resurgent Hindu nationalist movement. This was followed by the installation of de-facto cow-vigilantes, whose sole purpose has been to crack down on the trade, transport, and storage of beef and cattle by absolutely 'any means necessary' in juxtaposition with the prime minister's bromides in response to the atrocities committed by self-professed 'cow protectors.'
Even more worrisome is the cheerleading for a nationwide beef ban as is illustrated here. The article's author, Sunil Rajguru, employs the Hindu makeup of Indian demographic as the first argument, among an untenable and light-weight salvo of ten, in favor of banning beef. The Huffington Post went irretrievably off the deep end as it hustled to rally gullible, virtue-signaling liberals in supporting the beef ban by drawing false equivalencies between civil rights for humans and painful slaughter practices, under the auspices of Dr. Martin Luther King Jr. (The HuffPo article is a must-read for its ability to leave the reader in sheer amazement.)
It is staggering to see the devolution of what has been touted as a liberal society, the world's largest secular democracy, serving as the homestead for a myriad of ethno-linguistic groups.
Turkey, the secular poster child of the Middle-East, experienced a 'cultural cleanup' and curtailment of Internet freedom when President Erdogan banned Wikipedia and TV dating shows. This is an about-face from the Ataturk's objective of establishing a secular and liberal Turkey.
Despite his intolerance of dissent and criticism and his tenuous resolve to maintain separation of religion and state, President Erdogan remains popular with his followers, who make at least a half of the Turkish demographic. This was reflected in the 2017 constitutional referendum, where a majority of the Turkish citizenry voted in favor of an administrative switch – from parliamentary to presidential governance. This would not only concentrate disproportionate power in the hands of the President, but with a poor system of checks and balances, the head of state will virtually have a free pass to unlimited authority and control.
European nations have also been steadily washed in to an illiberal tide of placing burden on freedom of expression. Their peers across the Atlantic haven't been faring well either, with the Canadian parliament welcoming a motion to use government power to curb religious discrimination – a protection afforded only to Islam. Critics fear that some of the text of the motion, cleverly hidden behind a veil of ambiguity, can be metamorphosed into limitations on freedom of expression.
US college campuses, the last battleground in the fight to preserve classical liberal values, have seen rescindment of speaking invitations, bullying of persons echoing unsavory views, and appropriation of administrative apparatus to shut down unpopular opinions.
Certainly, western societies are scoring better grades at preserving liberal values than are eastern societies.
Regardless, it raises doubts about the proposition that human beings have a natural preponderance for liberal values; that if left to their own devices and not interfered by nefarious elements, most societies will gravitate towards classical liberalism.
Contemporary events put the lie to this myth.
I would submit that classical liberalism is a contrived framework that attempts to stymie human excesses, not a system that facilitates the natural yearnings of human beings. It understands the fallibility of the human condition and acknowledges that even the noblest of the species are capable of imposing unprecedented burden upon their brethren, if it were to serve the interests of the former.
Interestingly, democracy doesn't make the list of imperatives for classical liberals, but a constitutional republic does. Democracy is but a rule of the majority, which can readily descend into tyranny, if the majority collude to subjugate the minority.
Constitutional republics, on the other hand, are designed with the express purpose of protecting the rights of minorities – the most vulnerable of the demographic. This runs counter to the human trait of acquiring power, which makes constitutional republic an unlikeable premise.
In the minds of classical liberals, the state is a suspect agent, and cannot be trusted to carry out its duties scrupulously. Hence, their deeply-felt need to limit its size and scope and to remain watchful of its malignant growth. This reflects in a strong support for free markets, minimum government regulation, and maximum individual liberty.
Liberals also believe in a strong system of checks and balances and separation of powers to prevent the different branches of government to go out of bounds. While this may lead to gridlocks, it seems that is the very intention of such a system, in which rigorous and protracted debate occurs over every piece of legislation and policy-making.
A vigorous protection of freedom of expression and free press is paramount for a liberal society, but they clash with the machinations of power-hogs and protectors of the status quo.
A rigid separation of religion and state, to create a secular government, is galling to scores of people, for whom religion is the crux around which life and society is arranged and whose principles might clash with those of some other religion.
Secular policy-making and regulations upset religious folks who believe that their private, often impractical, principles should be worked into a legislation.
A liberal society, thus, is by no means a comfortable place to dwell. Views will be challenged, request for favors will be turned down, highly revered values will be discarded, and success will follow merit, not traditional hegemony. All in all, the residents will be irked from time to time.
No wonder, liberal societies are relatively easy to establish, but hard to sustain, as people grapple with the bleak reality that they will have to work with a system that is rational, moves through dialogue and persuasion, and favors no single group.
To keep this unnatural, loathsome, yet efficient, system viable through the means of a flawed human psyche requires an aware citizenry, vigorous debate, law-abidance, a deep understanding of history, and a persistent fight to limit government.
UPDATE
As a testimony to the above thesis, I would like to present the following statistic from Pew Global Trends & Attitudes Survey, 2017. Over half of those polled in India expressed strong support for autocracy and military rule. On the polling for support for autocratic rule, the Indian sample recorded the most 'yes' of any other sample, surpassing Russia, Indonesia, and the Philippines. This comes from a country that was birthed out of an overthrow of colonial rule and has been democratic since its inception.
Musings of a journalist – Part 1
The entire idea of writing this is that as journalists we find ourselves finding and scratching other people's truths. However, we often escape from our own. The idea of writing this is to come closer to my own truth and to stay connected with it.
I'm writing today to be honest with myself about the last six months of my life. As an adult, we often start to build different personalities around different people and lose our real selves in the process. This is a documentation of my truth so I can remember it for myself. In January, I went to the Maldives, came back as a master scuba diver. That was the highlight of my month. If you ask me to look back and think about it, rarely will I be able to remember any specific moment of any month. Rather I remember the feelings and some key moments overall, without remembering a timeline. That is what most of our adult lives might look like. We play them back in highlights.
As a 23 year old, I often feel the guilt of not having a full time job like other traditional people my age. Despite running my own venture, I am often faced with general ups and downs that come with entrepreneurship. People fantasize being your own boss, but it is harder than it seems. On most days, when people look up to me and praise me for having started my own venture, I feel a deep sense of self doubt, more like imposter's syndrome. Life isn't as easy as it looks. People might see the ups because it's easier to share them but they rarely see the downs.
For almost 2 years, I had developed an alcohol addiction of sorts. Drinking a bottle of wine every week was almost normal. I didn't think twice before doing it but it left me with a deep sense of guilt every time I did. Overcoming that guilt is a huge part of adulthood. And to some extent, I've realized I am what they call a 'sober alcoholic'. I might be sober now, even since the last odd one year perhaps but that doesn't make me sober. I find my mind drifting towards drinking every now and then and it takes a whole lot of effort to remind myself how privileged I am to have the life I have. It takes a lot to know that I might be surrounded by people who drink but might not want to do it myself. From the person who needed to have a glass of anything bitter when I entered a nightclub, I'm now perfectly comfortable simply being on a glass of water. I'm trying to enjoy life without any dependencies. It's been hard but I'm incredibly proud of what I have achieved mentally by distancing myself from alcohol over the last eight months. Other people might not know a thing about the battles I've fought internally and they might not even be there to applaud me or celebrate it. But I'm glad to have done this for myself alone. It is truly something I have done alone and I am happy to take all the credit for it. My own parents, little do they know about this battle I've fought with myself. Little do they know about my journey towards greater self respect.
Diving had a huge role to play in my decision to quit drinking. I knew I was in a privileged position to be able to dive. How many people can experience the wonders of the ocean? The universe chose me and I could not let it down.
In January, I also found myself more involved in ISKCON, the Krishna consciousness movement. I have a weird relationship with God, on some days I believe in the universe more than anything else, on other days I struggle even to believe in myself. I don't know what's morally right and wrong even now. I'm trying to access it situationally but I've realized that coming back to the shelter of my parents house has perhaps disconnected me with the realities of the real world. Perhaps morals are not situational when we are in a privileged position. Perhaps the lines between right and wrong feel stronger than ever before because we find it even more difficult to empathize with what's morally wrong. Perhaps people who are privileged might not need to engage in morally wrong activities and they might be able to dissociate with them more frequently. Is moral correctness a mere product of privilege? I am sometimes forced to wonder. Many friends I have at ISKCON have often told me about their thoughts on moral correctness however I find myself unable to relate to them since their morals are briefly defined. Do I really belong with them? On some days, I then remember that the Bhagavad Gita's protagonist Arjuna fought a war endorsed by none other than Lord Krishna himself. Perhaps we might not understand the ways of the world and defining morals objectively is a modern debatable creation.
Joining the ISKCON temple did connect me with people who I am afraid to disagree with. I have a normally argumentative and disagreeable personality fueled by strong opinions on gender, international politics, global affairs, literatures, the sufi movement and breaking news. As someone who frequented arguments at university on politics and to some extent now chooses to associate with people based on their political leanings, the apolitical yet spiritual environment at ISKCON baffles me. I had read in some of my favorite books that we must not argue over politics with friends. Some even wiser books suggested that we must be aware and cautious about our friends' political leanings because they might act on them. Perhaps thought is a dangerous thing too. Most people I have interacted with at ISKCON are largely apolitical, which some might argue is again a product of privilege. In a situation where onion prices don't matter and we do form the Hindu majority of this country, or are anything but muslim, it is rather convinient to be apolitical. The calm aura of people I have met at ISKCON is largely baffling to me. The absence of political discourse, often a source of major conversation addiction between me and some of my closest friends, makes me feel comfortable yet strangely out of place. I sense that I'm beginning to inhabit spaces which I had long outgrown. Or am I just going back to my comfort zone which I was kicked out of in a liberal university atmosphere like Ashoka? I believe the monk at ISKCON would gladly agree that liberal institutions might have a long lasting negative impact on our minds. Nothing else explains why I feel out of place despite being comfortable and feeling a strange sense of trust, one which political arguments were never good at creating. I have built some great friends I trust at ISKCON and I am grateful to the universe for that.
Honestly, ever since I have joined ISKCON, I feel increasingly lost. I'm not sure if the feeling exists because I am more lost now than before or because I'm only beginning to accept my own sense of being lost which was present in me all along. I'm not sure which it is.
At university, I found myself connected with a certain loneliness I felt within and I was still able to operate, from a space of lacking. It did not immobilize me. Living in my parents home has given me a renewed sense of hope which scares me. The world is a hopeful place than what my parents house makes it seem. This false sheltered hope has really not prepared me for the real world – and this, my dear reader is what scares me the most. This might sound messed up but perhaps I am so used to being out of my comfort zone that it's normal for me to not be comfortable. When I do find myself in my comfort zone, I am finally beginning to dread it. My comfort zone makes me uncomfortable and I think it's because social media has convinced me that real learning happens outside the comfort zone. Is it just another cliche saying we might find painted on New York ghetto walls? Get outside your comfort zone, huh?
Interview with Rosie Chawla: If peace is not growing, then something else is
As conflict continues to rise in different parts of the world due to different reasons, it is inevitable to ask ourselves, what is happening with peace? And why does it seems to be crumbling so easily? To answer these questions an interview with Rosie M. Chawla was conducted last May 3rd of the current year. She is the Director of Global Education Projects and Partnerships, part of the UNESCO Center for Peace.
How would you define peace? Is it the same as the "absence of war"?
Peace is not the absence of war. Peace is the ability to manage conflicts without violence and war, to have constructive conflicts, and to have institutions in place that render fair and equitable decisions. Peace is about creating and growing tolerance, without force or abuse of power. Peace is not just people getting along, but peace is the ability for people to work together through things, to overcome things, and to fight for the right things that they believe in; being able to fight for your own rights without persecution. Peace is about a society that is adaptable, that is flexible, and that is growing its own humanity through its interactions and the systems.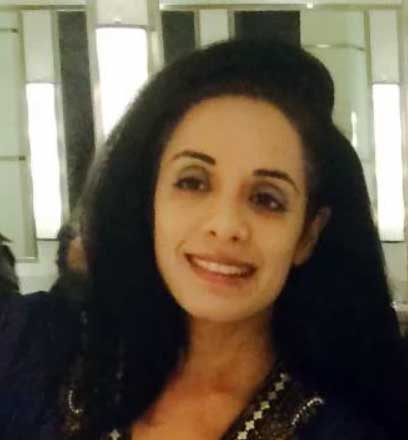 What is the role of institutions within building and maintaining peace?
Institutions are built, developed, and run by people, so institutions and buildings alone cannot create actions and decisions. The people behind them, people that run the institutions, people in power, and also the public who choose those in government have the responsibility; not institutions by itself but people who have the responsibility to run them and also the people who have the responsibility to monitor them, because I think monitoring and compliance are very important aspects of peace that often are overlooked. If you do not have an enforcement, somebody keeping track of how the law is being applied, how it is being used, the same law could be used to target one group but provide fair and just life to another. When we talk about peace, especially for young people and for all young peace makers, we need to really think about what peace in each society looks like, because what is peace for some is not necessarily for all, depending on geography, background, and many different variables.
What does culture of peace mean?
Culture of peace must have pillars and one of the mains pillars is tolerance. However, this word is not that you tolerate oppression but, are we tolerant of those that think, worship, eat and have different ideals from us? How do we integrate all these groups of people and how do we live and function in a society that has the principles and values of equality, democracy, civic rights, accessibility, sharing of resources? Therefore, when we talk about the word culture, we are talking about music, lifestyle, language, clothes, and geography. A culture of peace is a culture that is adaptable and tolerant of all different types of people. It allows them to work and function with each other through peaceful relations and it has institutions that support those processes. Hence, if there is a conflict, it can be resolved without violence, abuse, and war. It is when cultures can thrive together without threat or abuse of power. Likewise, it is important to mention that the context of tolerance is that I should not be allowed to kill a person that has a different mindset and opinion than me. For this interview it means that you do not use violence, abuse, and power to destroy a human being; not only physical death, but also economic and social death, or having their freedom taken away to stop them from thriving.
How do you think peace and education could help resolve current issues in the world?
I believe that young people that we see in our classes are going to be somebodies' bosses or parents one day, they are going to be decision makers, leaders of organizations and communities, or maybe politicians. If in our education journey there is no discussion of understanding how to have peaceful relations, to do peacekeeping and peacebuilding, we are going to grow up not understanding the factors of violence and war. If you do not know peace, if you have no understanding of what disrupts peace, and if you never think that you are responsible for having peaceful relations within your community and workplace, then every idea that comes into you head to attain your goals sounds like a good idea. Thus, if someone disagrees with you, you might think is okay to fire them or eliminate them because you have never had the opportunity or the maturity to understand tolerance, which at the end, in large scale, it turns into "if you do not agree with me, we go to war". If you teach peaceful actions from a young age, that type of awareness stays and is applied, which seems to make a big difference, because these are values that are projected into adulthood creating conscious individuals that do not only chase personal goals.
Can peace be achieved in regions/ countries that have structural violations of human rights, rampant criminality, corruption and weak judicial systems?
I would say yes, I think even in the most horrified justice systems, even in our past in history. However, what needs to happen is peace education: profoundly study peace, build peace with others, and understanding non-violence to obtain and reform justice systems. Now, is this unreal? It is if you are the person being killed because people in power commonly use strength and violence to shoot you down. Peace is possible in any point in time if peace is really understood, if peaceful methods are really crafted, and if there are large number of people fighting for it.
Do you see a direct relation between peace education and conflict resolution?
Yes, I do not believe you can have one without the other. Conflict by research has shown that happens every day in work, at home, and even in the most personal intimate relationships. If people do not have the grasp of coping skills, they do not have conflict resolutions skills. How do you understand what is happening? How do you understand what is under your control or not? How do you generate reasonable expectations? But above all, conflict resolution also teaches you when is the right time to let go and understand you are not going to be able to obtain the goal you wanted. Thus, you cannot have a true understanding of peace education, unless you have conflict resolution skills, knowledge, and background; they go hand in hand. You need to look at what already exists and question: what is the element that is missing for peace to occur? You must be so real about who you are, what is it that you are trying to do, and how you really embark in change. People would get lost without conflict resolution, understanding and knowledge. Ultimately, when someone has conflict resolution skills, they find the peace they can bring into their lives; you can turn something difficult into something peaceful.
Is war justifiable? if yes, under what means?
The immediate answer is no but then you question: if someone wants to have a war with you, what are you going to do? No, I do not think war as an aggressor, someone who initiates it is ever justifiable, especially without resolution, without discussing it. On the other hand, history has shown that in some cases war needed to happen in order to stop massive and systematic abuse. War is still use as a means to obtain a goal, as a means to overpower and overthrow, but are those justifiable means? No. I think war is a signal that we are not fully transformed into a civilization that will not use power, violence, threat, and force to oppress others; we are still not there yet. We still use military power to oppress and get the outcome that we want.
Are there conditions or requirements that make peace long-lasting?
Yes, I do not think peace is something that you get and then it just works itself. You have to always look at a country or community and ask yourself: if peace is not growing, then, what is growing? Division? Hate? Oppression? If peace is not growing, something else is growing. In order for peace to grow we have to make sure our institutions are fair and just, that the people running and making laws for those institutions represent the peace values and values that we want to see in our society, and we have to make sure our education systems are equipped to teach peace values from the beginning. Also, we must make sure that our leaders are people that do everything they can to resolve conflict without sacrificing peace, that press and media have freedom to speak up when they want to, and that identities are all equally recognized. All these things need to keep like a clock functioning for peace to continue to exist and be a value that society can hold on to.
Ukraine war: Reports reveal women are stepping up, impact on education
The war in Ukraine is having a disproportionate impact on women and minorities, who are facing immense hardship when it comes to health, safety, and access to food, according to a UN-backed report focused on the changing gender dynamics of the conflict.
The study by UN Women and the international humanitarian organization CARE, is based on surveys and interviews with people in 19 regions in Ukraine, conducted between 2 and 6 April.
Women are increasingly becoming heads of households and leaders in their communities as men are conscripted into the fighting, now in its third month.
Address different needs
However, women remain largely excluded from formal decision-making processes related to humanitarian efforts, peace-making, and other areas that directly impact their lives.
"It's critical that the humanitarian response in Ukraine takes into account and addresses the different needs of women and girls, men and boys, including those that are furthest left behind," said Sima Bahous, Executive Director at UN Women.
The Rapid Gender Analysis found the war's impacts are particularly disproportionate for internally displaced people and marginalized groups, such as female-headed households, the Roma community, people with disabilities, and persons who are lesbian, gay, bisexual, trans, queer, intersex or asexual (LGBTQIA+).
Many Roma reported experiencing severe discrimination, both in their daily struggle and in access to humanitarian aid.
Unpaid care burden
Gender roles are also changing. While many men have become unemployed or have been called up to serve in the armed forces, women have taken on new roles and multiple jobs to make up for lost household income.
Women's unpaid care burden has increased significantly, due to the Russian invasion, with schools closed, as well as high demand for volunteer work, and the absence of men at the front.
Women and girls also highlighted poor access to healthcare services, especially for survivors of gender-based violence (GBV), and pregnant, expecting, and new mothers. They also spoke of rising fears of GBV, and lack of food, especially for those in heavy conflict areas.
Many respondents mentioned challenges and barriers they face in accessing humanitarian aid and services, and around 50 per cent of both women and men indicated that mental health was a main area of life impacted by the war.
Make room for women
The report contains several recommendations for governments, the international community, and others, such as prioritizing women and young people in leadership roles, and share decision-making responsibilities equally.
Priority also should be given to sexual and reproductive health, and to maternal, newborn, and child healthcare, including the clinical care of sexual assault survivors.
'Decimation' marks tragic end to school year
The UN Children's Fund (UNICEF) continues to highlight how the war is having a dramatic impact on the lives and futures of Ukraine's children.
"The start of the academic year in Ukraine was one of hope and promise for children following COVID-19 disruptions," said Murat Sahin, the agency's Representative to Ukraine.
"Instead, hundreds of children have been killed, and the school year ends amid the closure of classrooms due to war and the decimation of educational facilities."
Education under fire
Since Russia's invasion, hundreds of schools across the country are reported to have been hit due to use of heavy artillery, airstrikes, and other explosive weapons. Others are being used as information centres, shelters, supply hubs, or for military purposes.
At least one in six UNICEF-supported schools in the east of the country have been damaged or destroyed, including the only "Safe School" in Mariupol.
The "Safe Schools" programme was established with the education ministry, primarily in response to attacks on kindergartens and schools in the Donbas region, where armed conflict has simmered since Russian-backed separatists took charge in some areas in 2014.
A safe space for children
UNICEF said being in classrooms was critical for children affected by crisis, as it provides a safe space and a semblance of normality, and also ensures that they do not miss out on learning.
"Ensuring access to education can be the difference between a sense of hope or despair for millions of children," Mr. Sahin added. "This is crucial for their future and that of all Ukraine."
Amid the conflict, UNICEF and partners are working to provide as many children as possible with safe and appropriate learning opportunities.
An online education programme for grades 5-11, developed during the COVID-19 pandemic, continues to reach more than 80,000 students displaced in Ukraine.
In the northeastern city of Kharkiv, children have been forced to seek shelter and safety in metro stations. UNICEF-supported volunteers have set up spaces in these locations where teachers, psychologists and sports instructors play and engage children on a regular basis.
Other initiatives include an ongoing digital campaign to educate children about explosive ordnance risk, which has reached eight million users online, while a new online kindergarten platform regularly receives hundreds of thousands of views.
Millions of youngsters have also fled Ukraine for other countries. UNICEF is supporting governments and municipalities to include these children in their national school systems, along with alternative education pathways such as digital learning.